Preheat oven to 350 degrees F.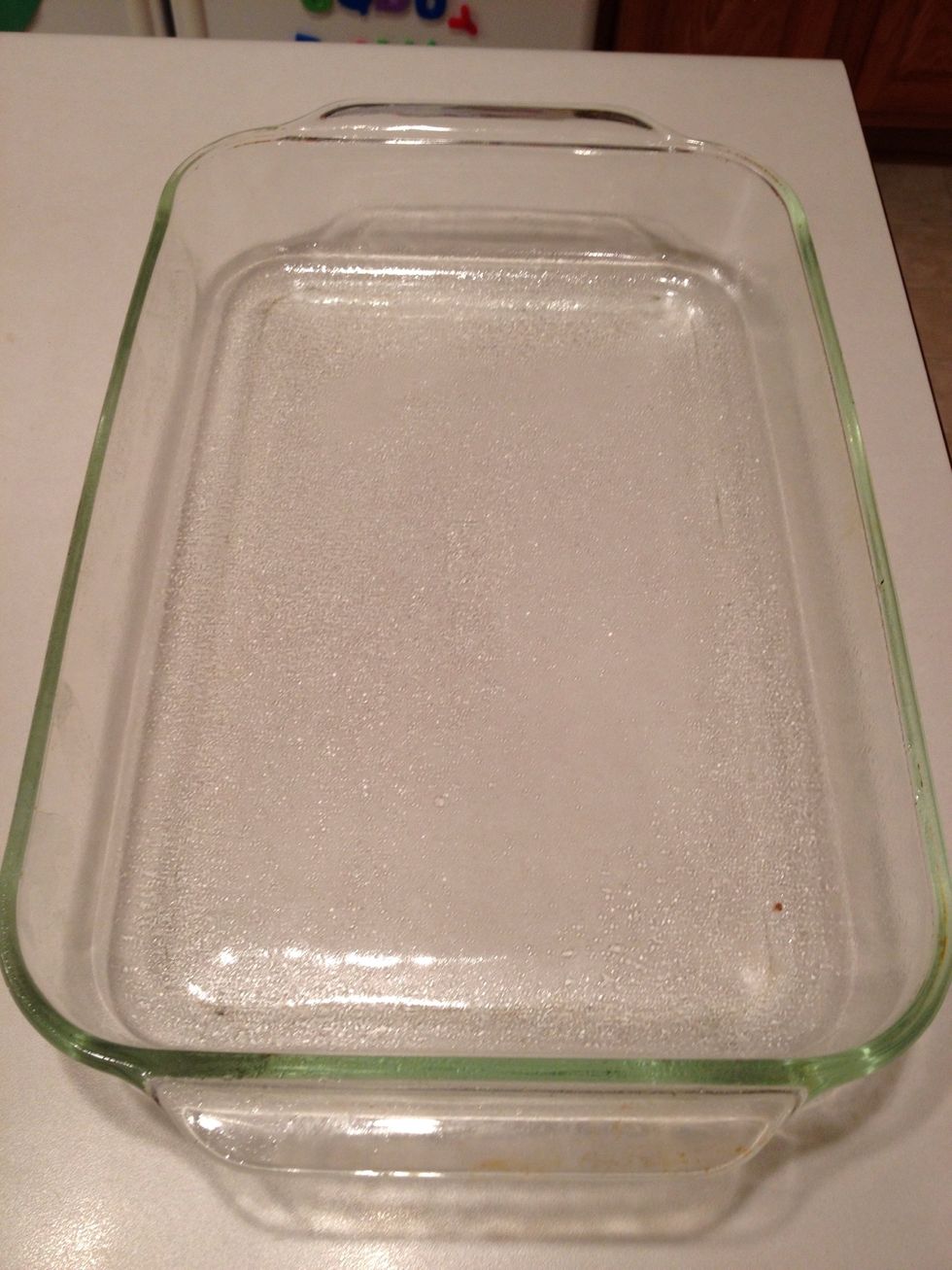 Spray a large baking pan with cooking spray.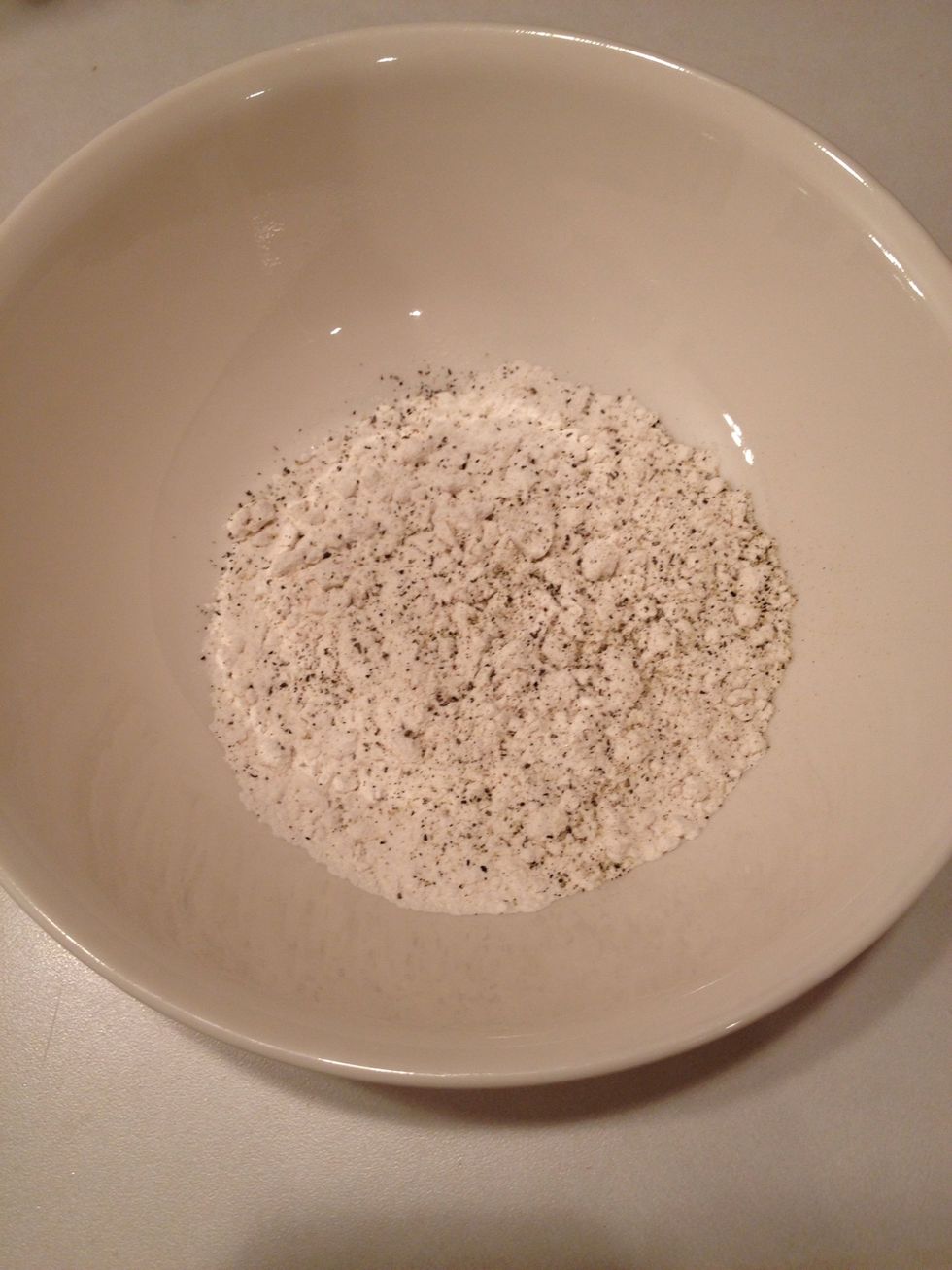 Add flour, salt and pepper to a bowl.
Dip pork chops in flour.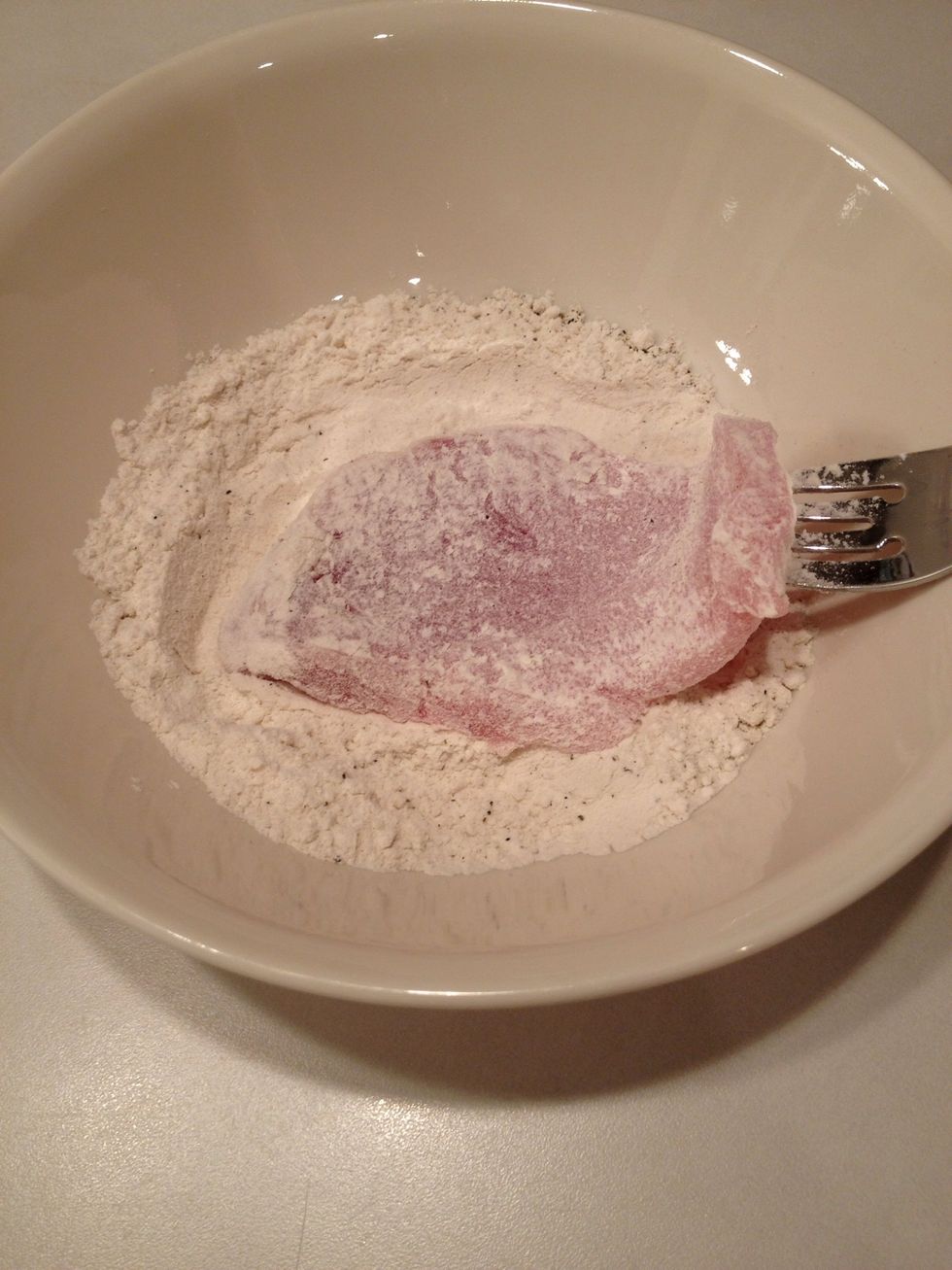 Coat on both sides.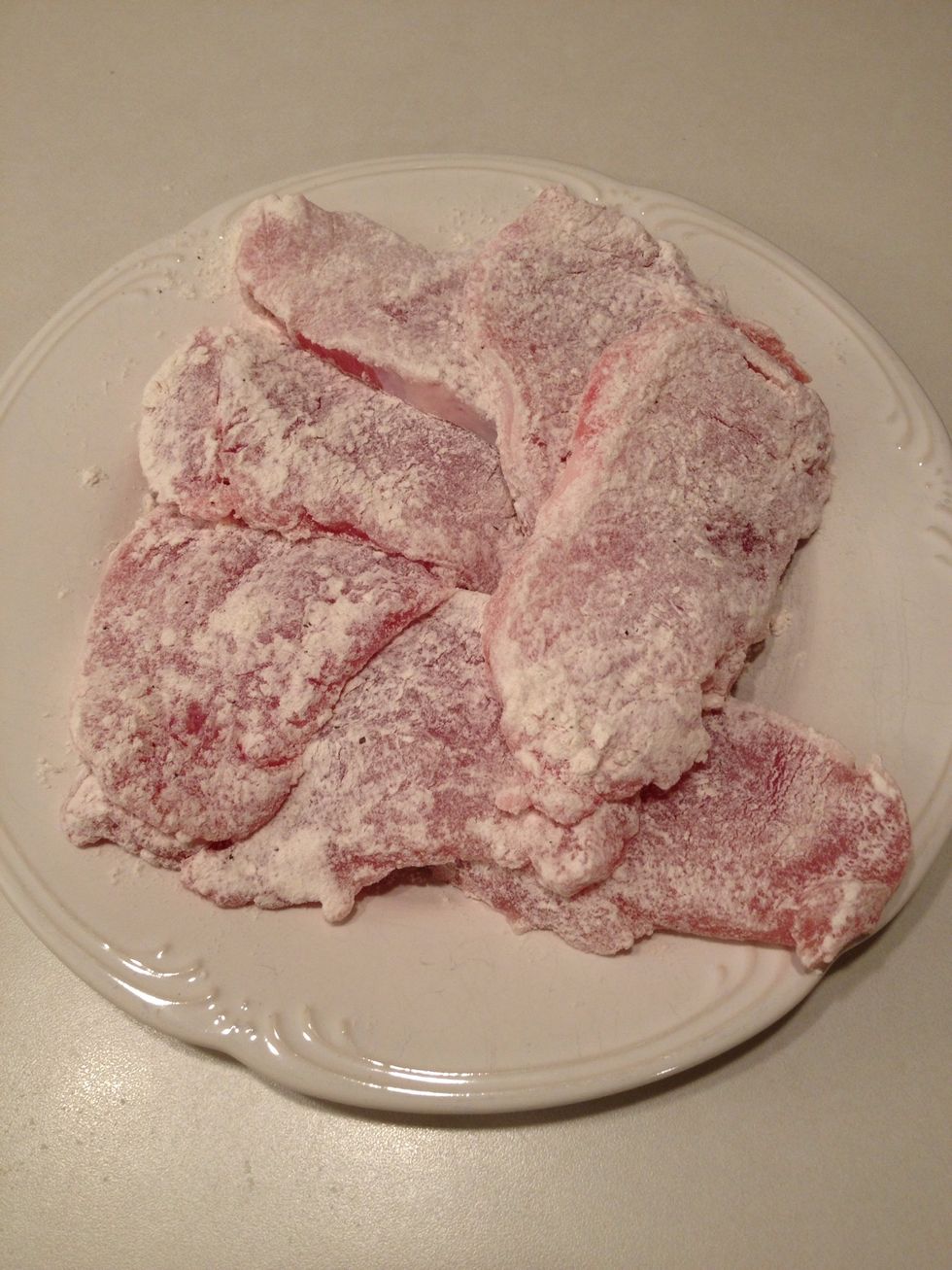 Place on a plate.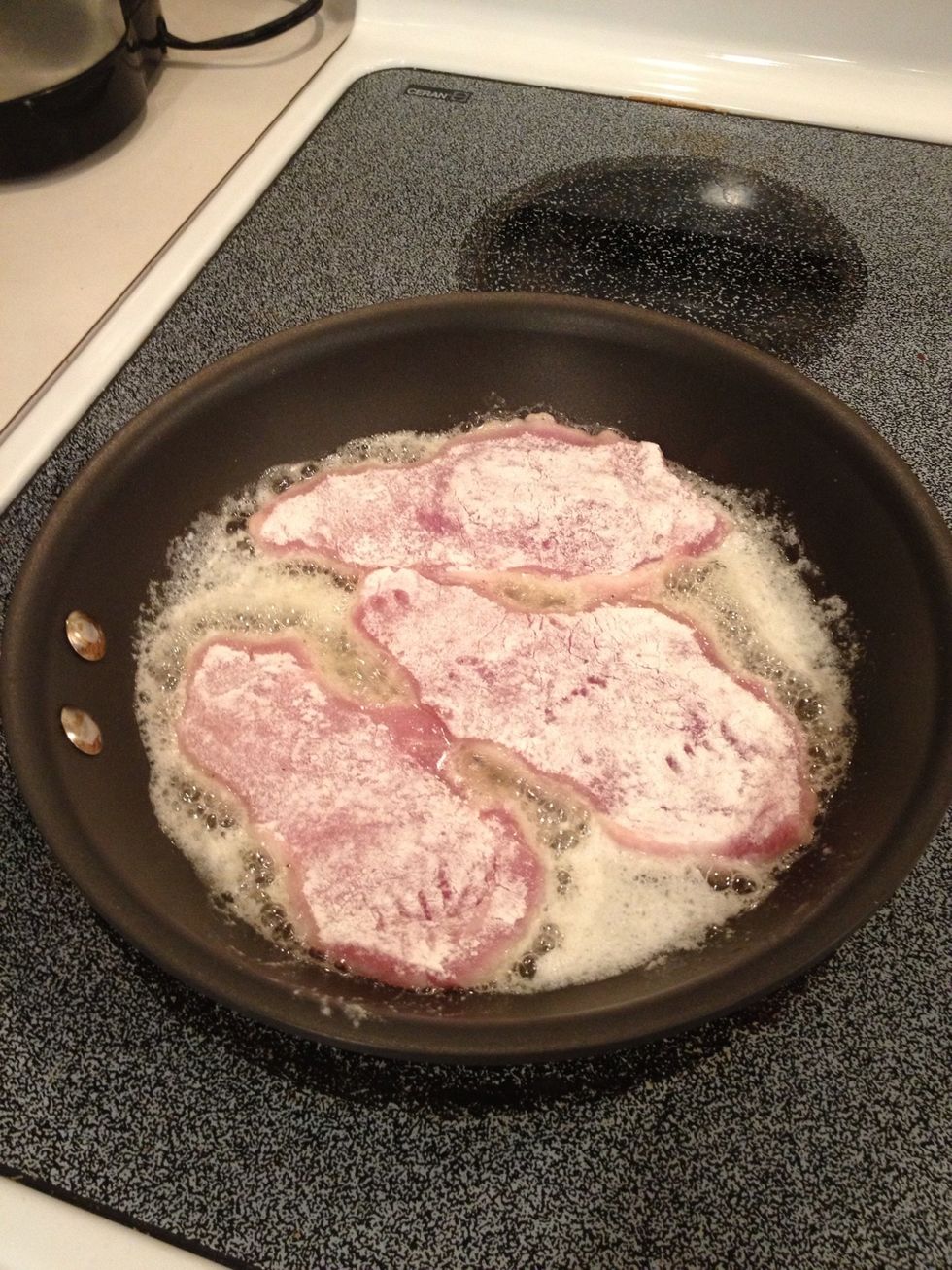 Melt butter in a frying pan and add pork chops. When they start to brown on the edges, flip pork chops to brown the other side.
When pork chops are brown on both sides, remove from frying pan and add to baking dish.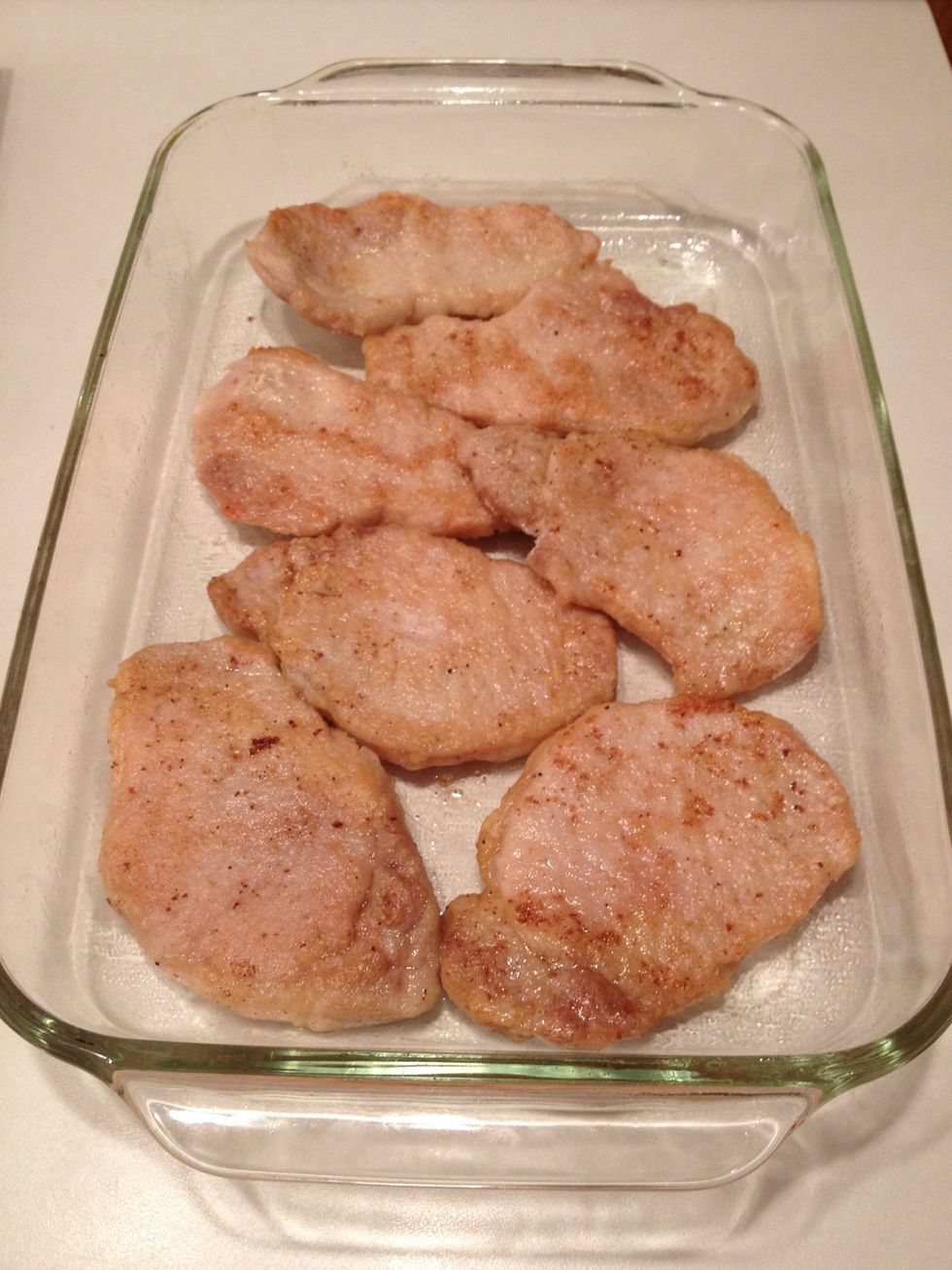 If you run out of space in the baking dish, you can overlap pork chops.
Gather your toppings.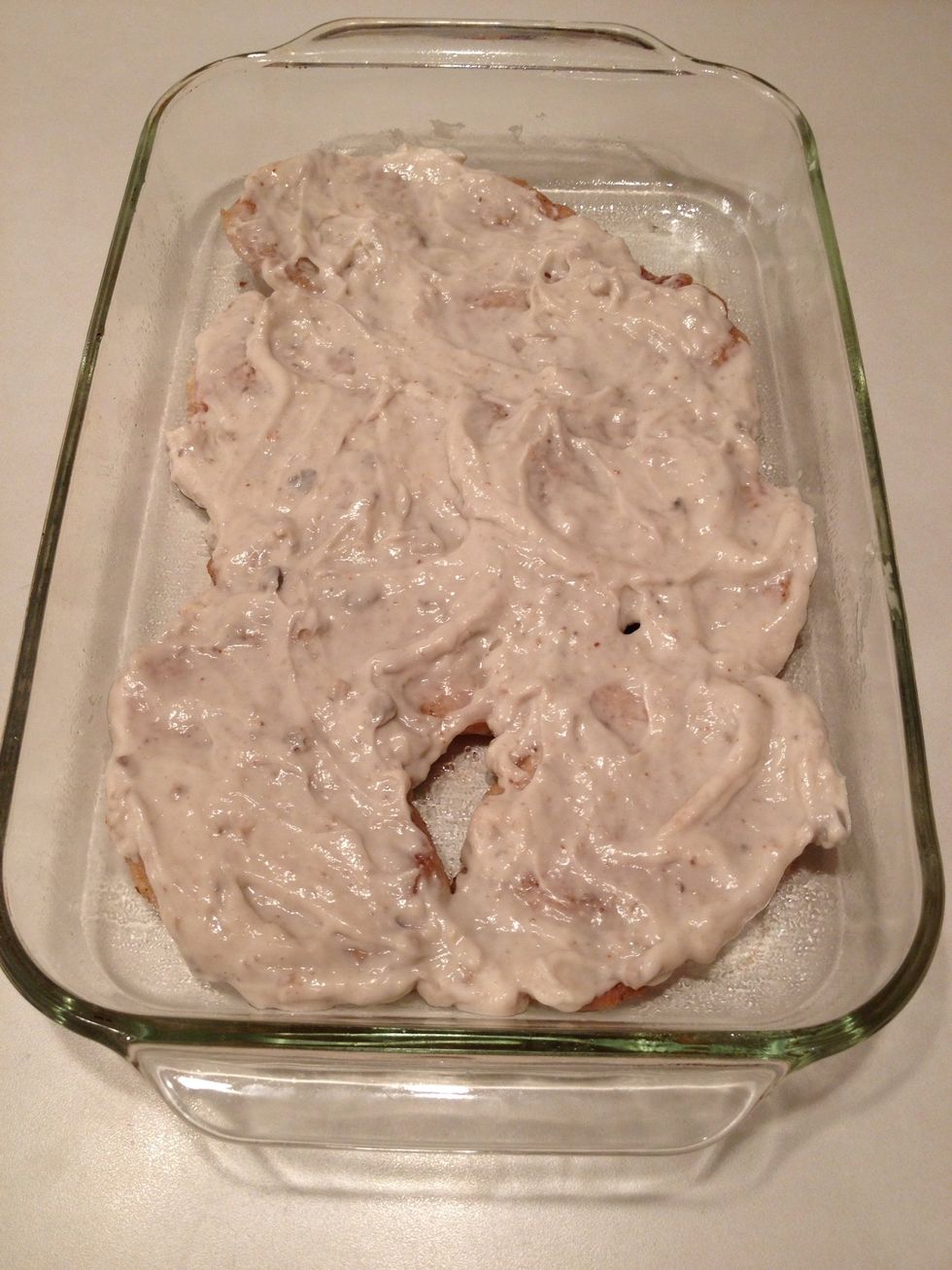 Spread soup on pork chops.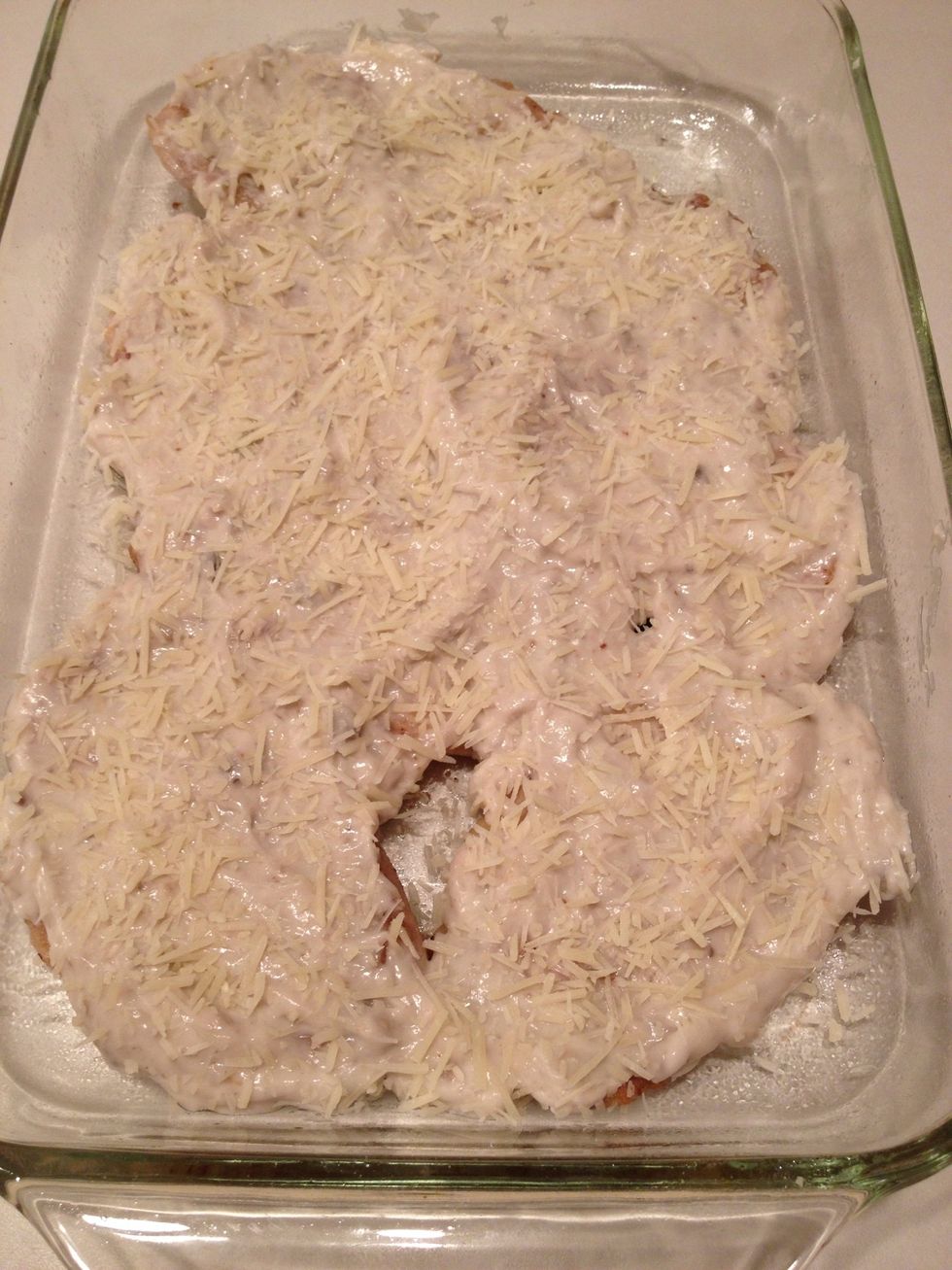 Sprinkle with Parmesan cheese.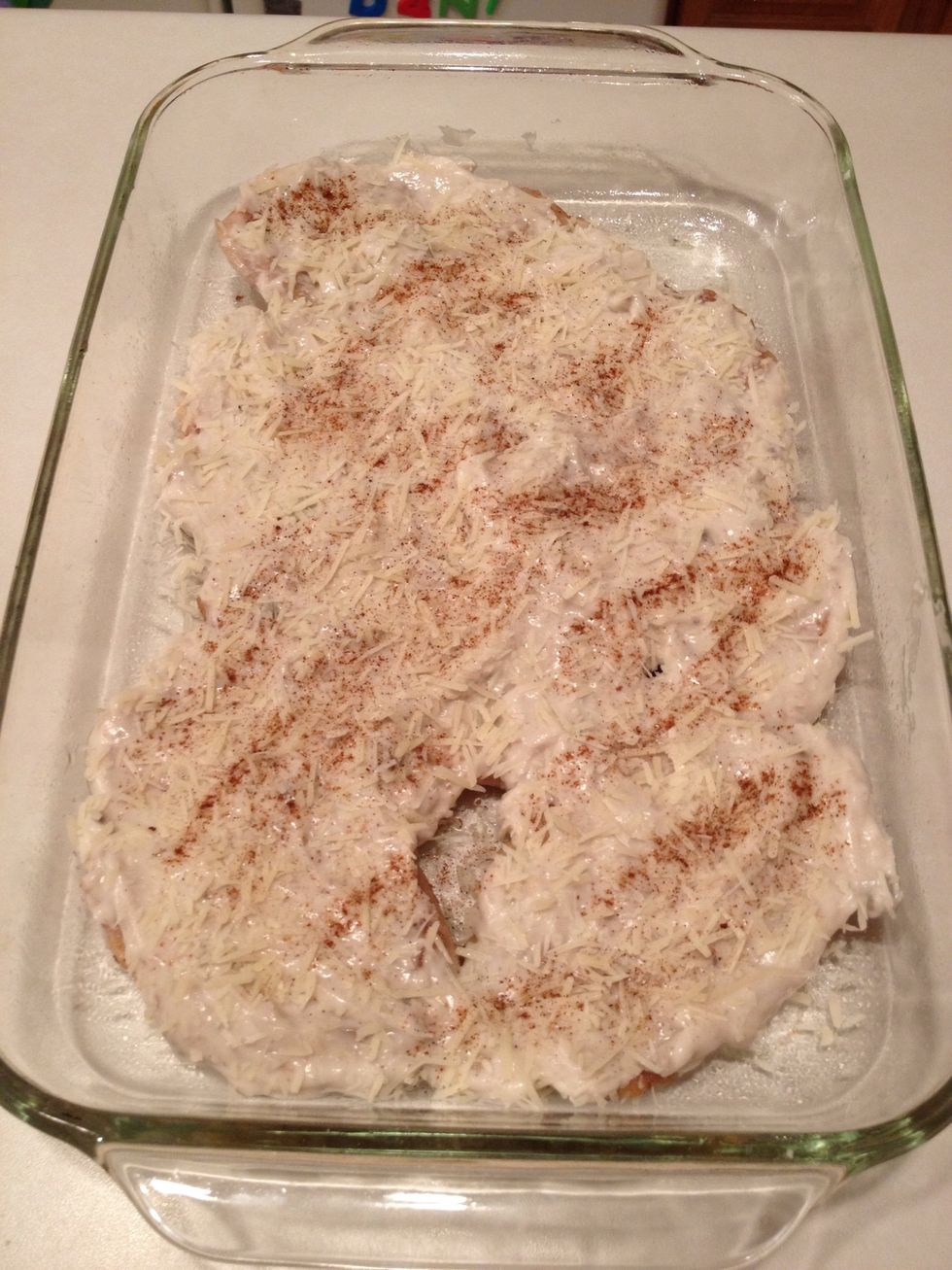 Sprinkle with paprika.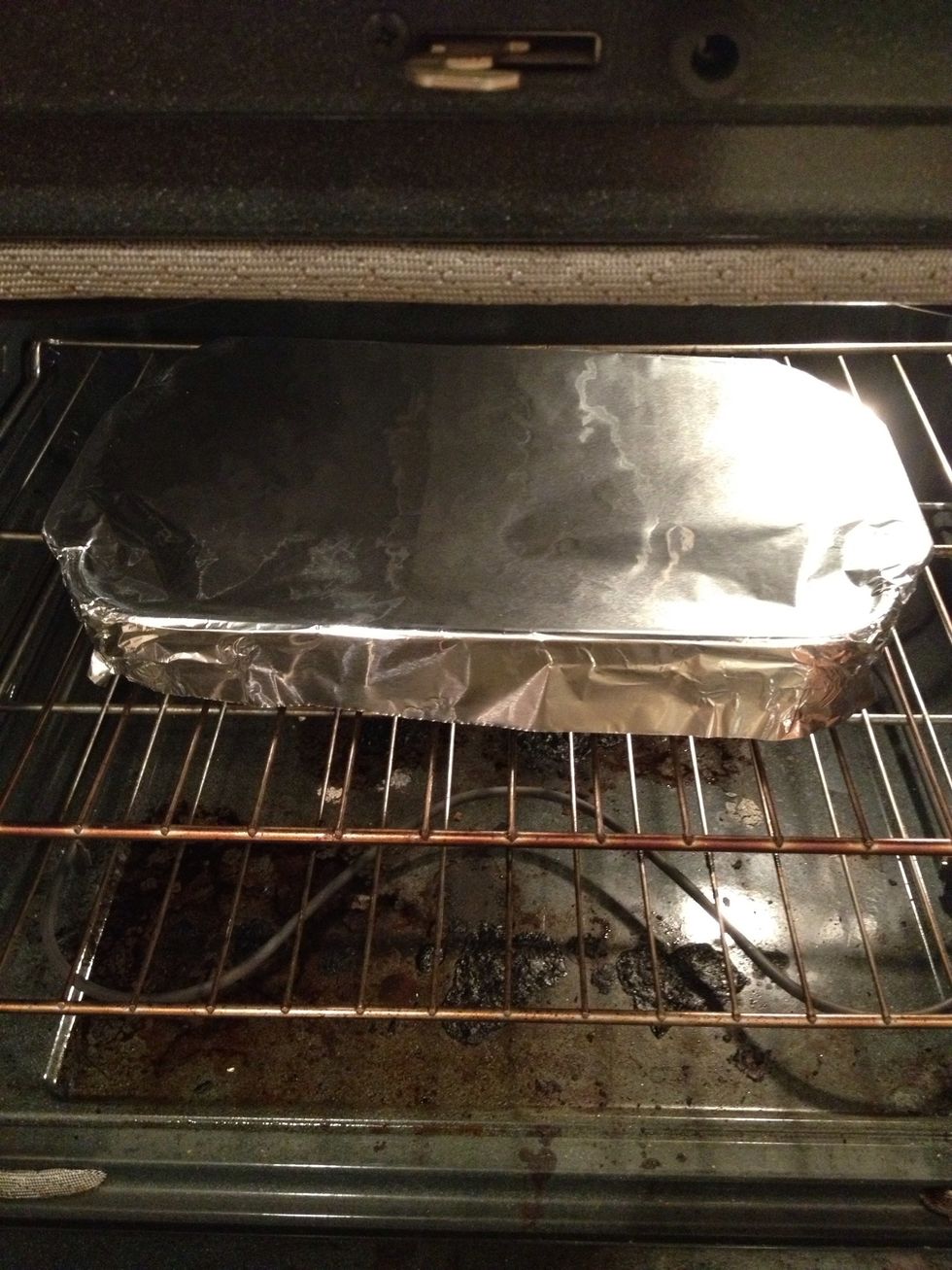 Cover and bake for 15-20 minutes.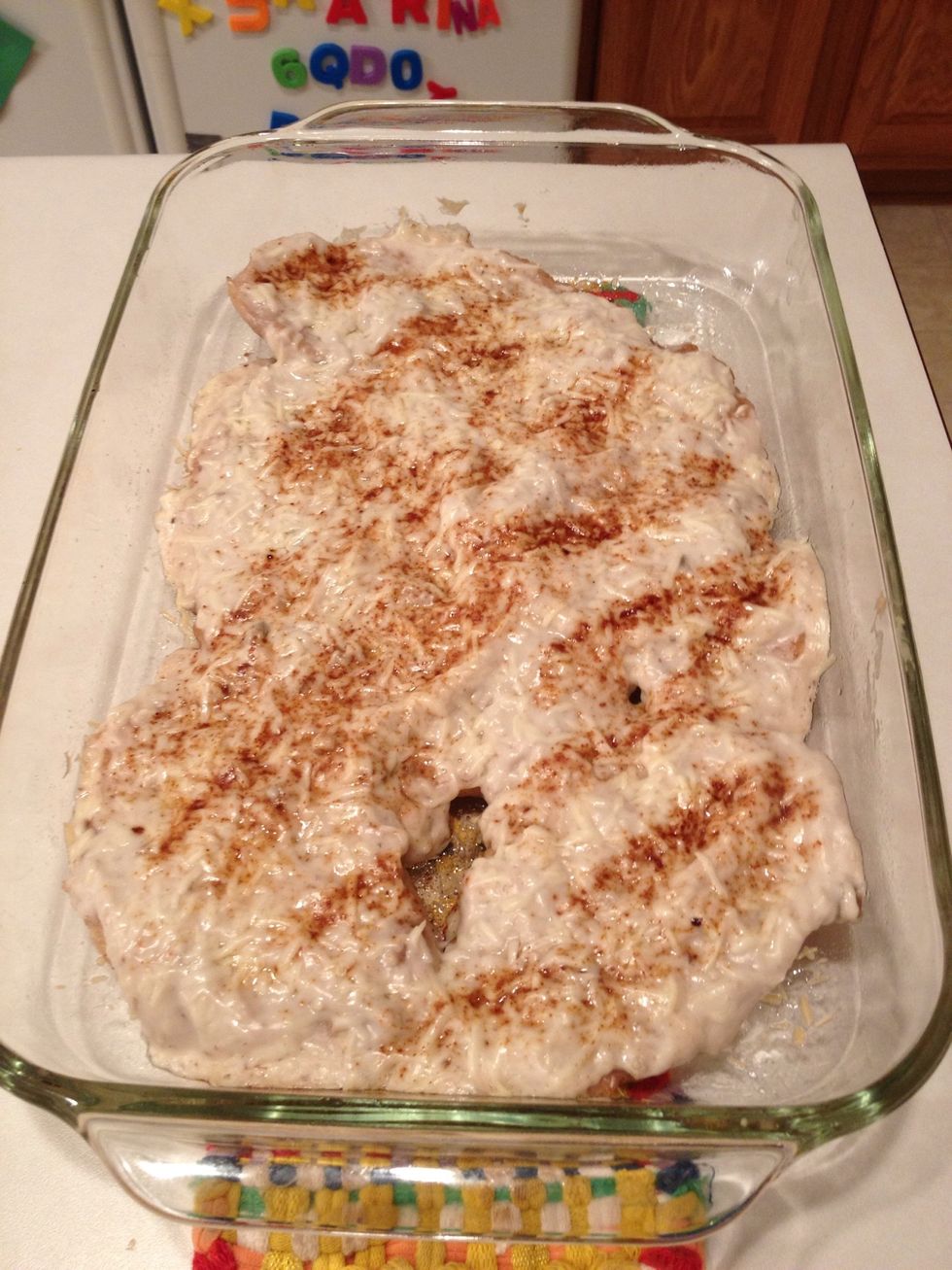 Remove from oven and uncover.
Sprinkle with fresh basil if desired. Serve and enjoy!
6.0 Pork chops
1/4c Flour
Salt and pepper
1.0 Can condensed cream of mushroom soup
1/4c Butter
1/2c Finely shredded Parmesan cheese
Paprika
Fresh basil (optional)
Rice (optional)