How to make " porcelain clay"
I think I have made about 1 ton of salt dough. It was fun for the children to play with, but I never liked the colour. So when I found this recipe on white "porcelain clay" I had to try it.
222
Cornstarch , baking soda and water. If this works, I'm going to have so much fun. Se tab for measurements. ⬇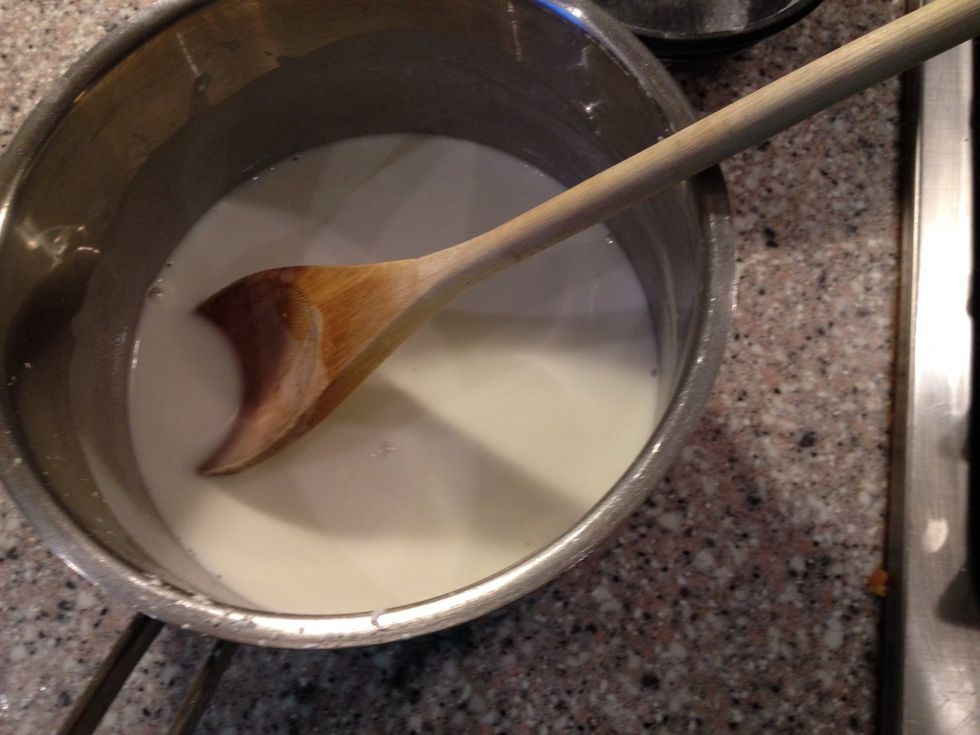 Mix it all together and heat it up while stirring.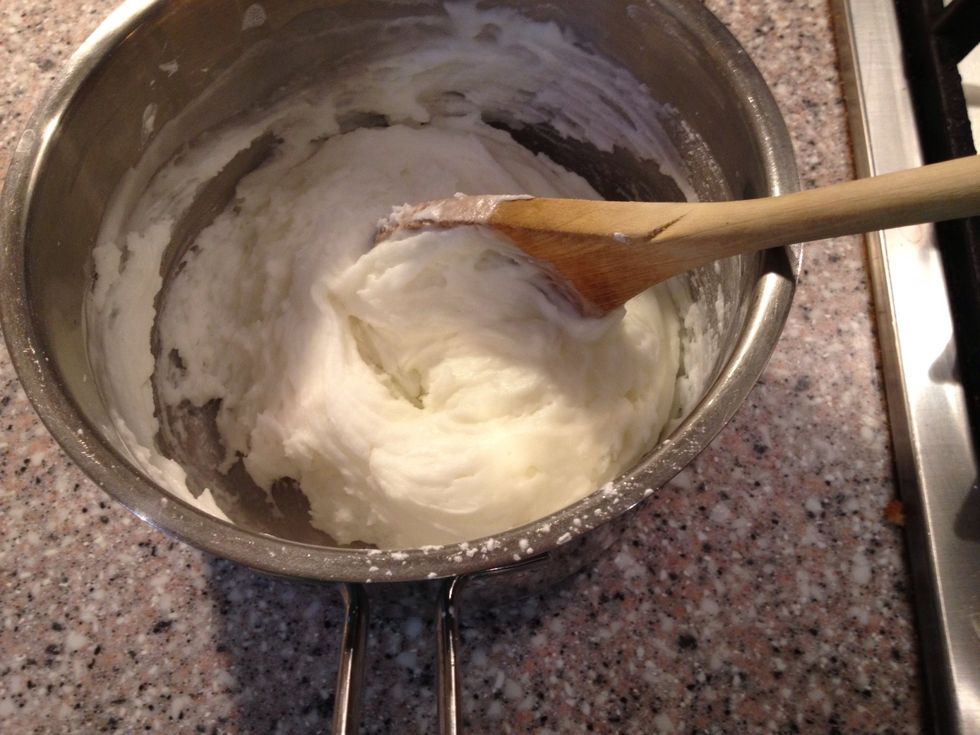 Keep stirring until it haves the texture of mashed potatoes. It takes about 3-5 minutes.
Cover with a damp cloth while it cools down, it takes about 1 hour.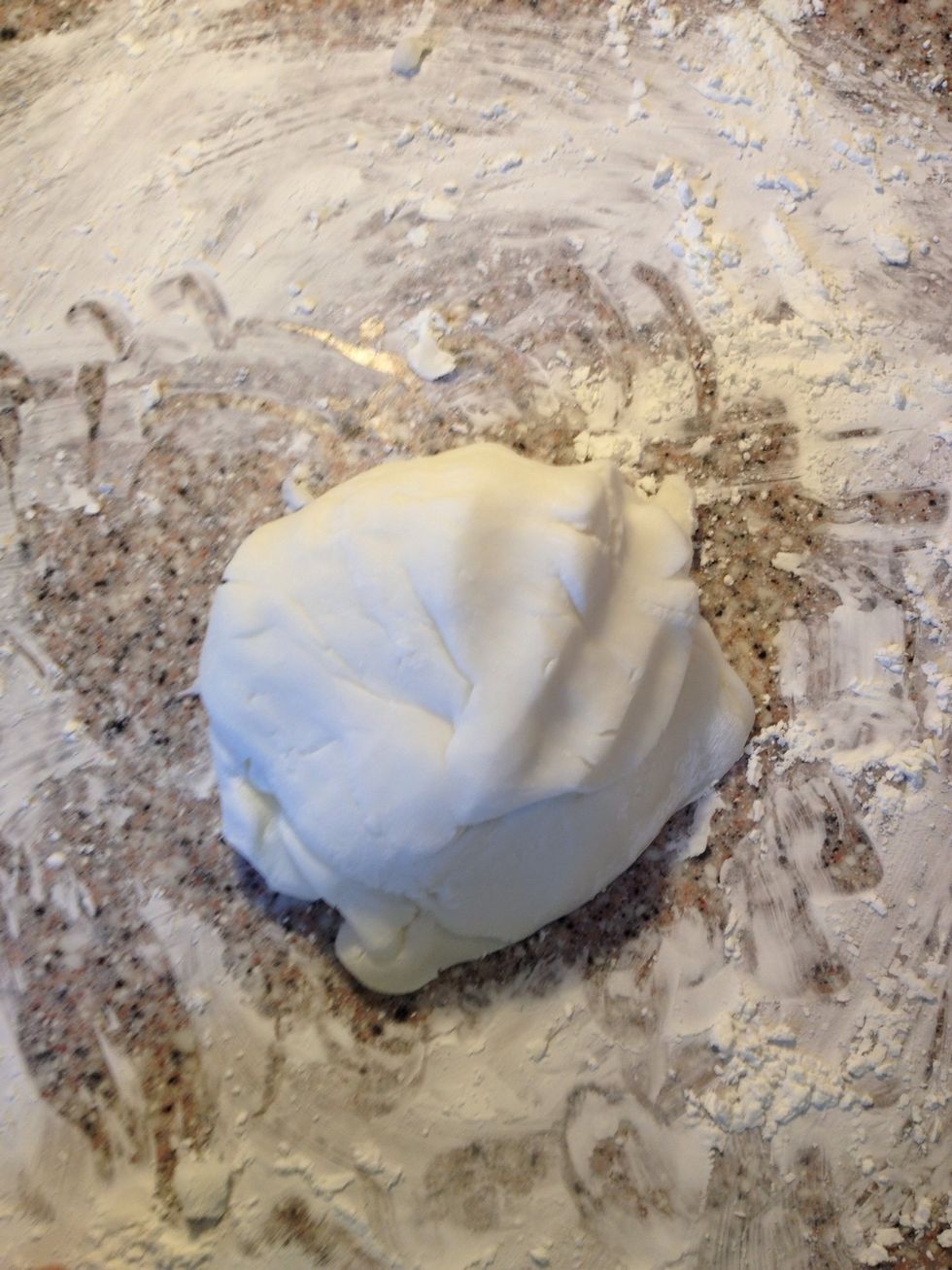 It said in the recipe to dust with corn starch before kneading, but my clay was not sticky and I was afraid to make it too dry, so I removed the corn starch.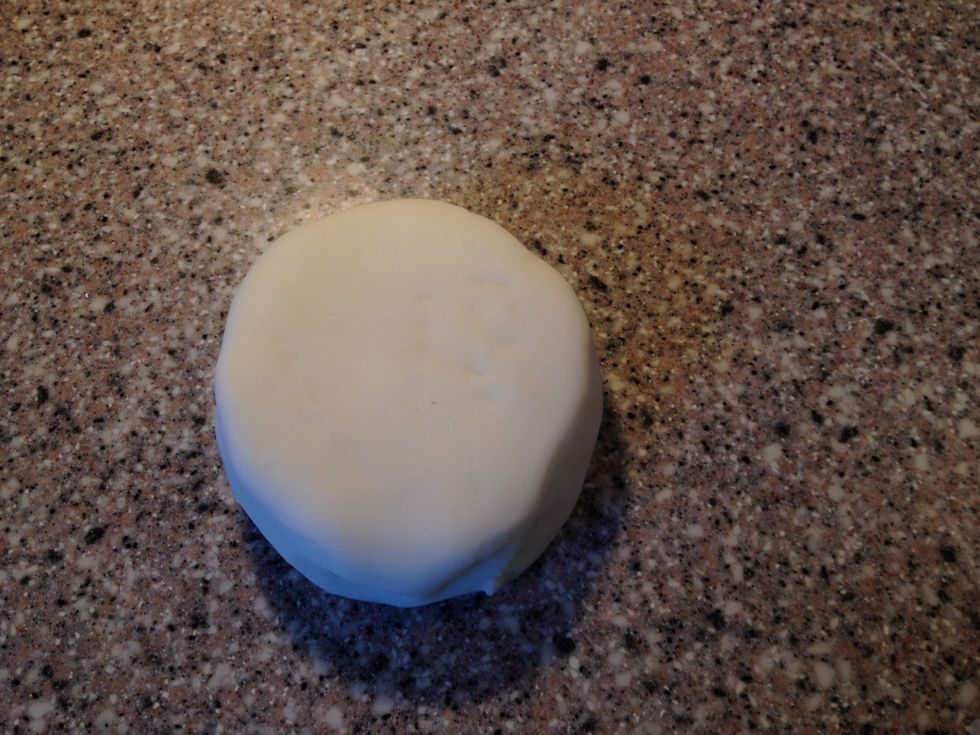 The clay is silky smooth and nice to work with. Roll it out using your rolling pin to a thickness of 1/4 inch. This is important if you roll it out too thinly it might crack during baking.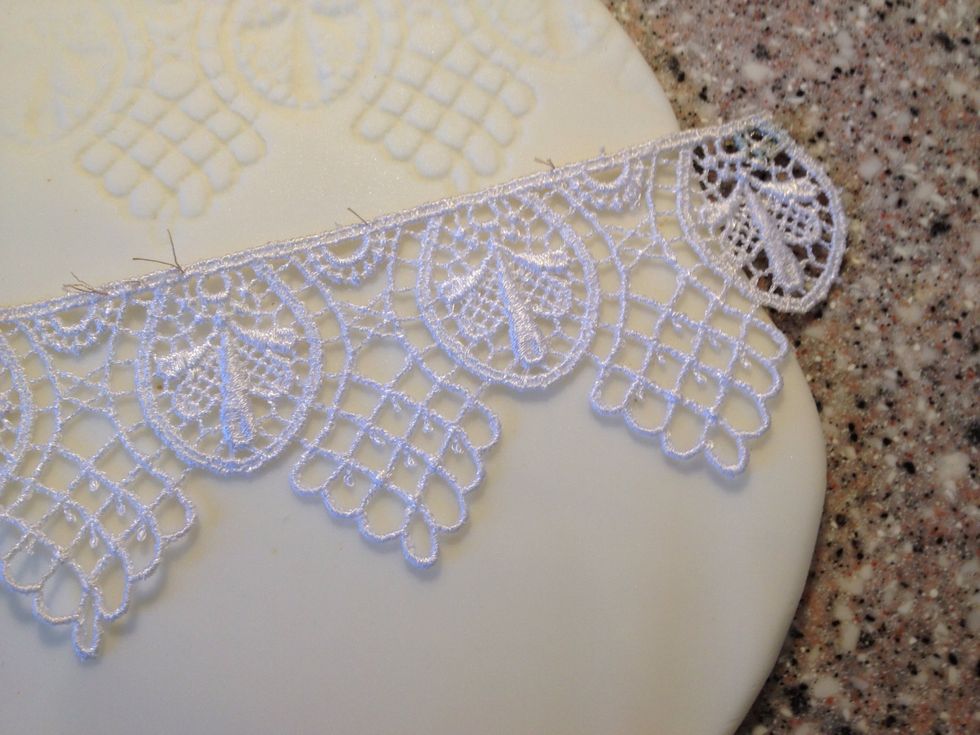 For my first attempt with this clay I wanted to do something simple as small ornament. A piece of lace makes a nice pattern when you press it into the clay with the rolling pin.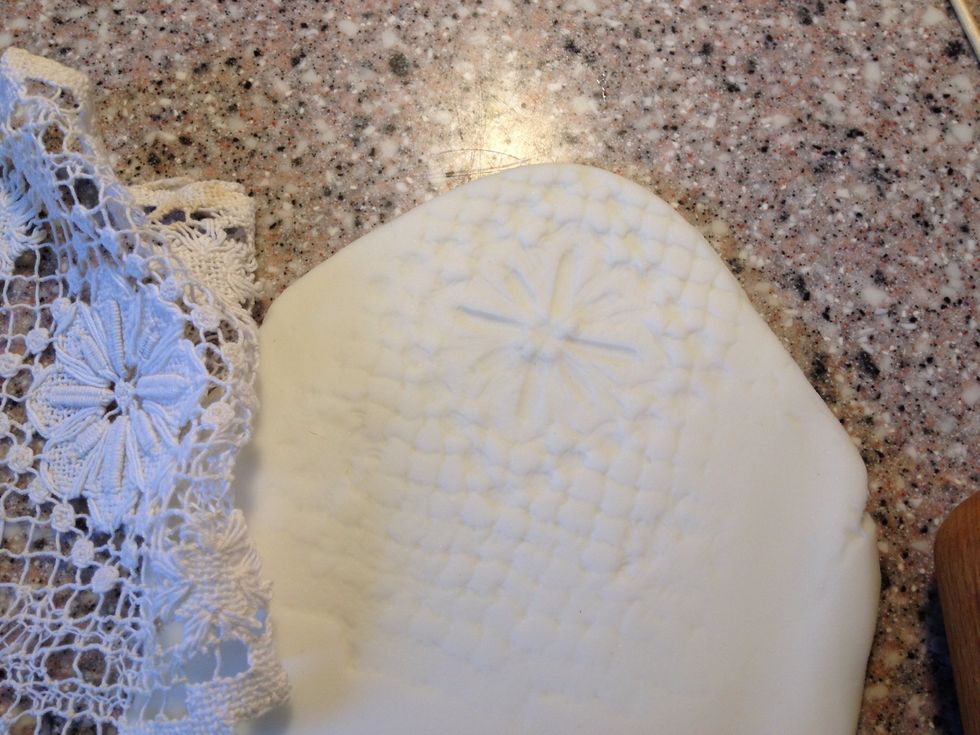 Just another lace. Still nice. Turn your oven on at 175°F/80°C.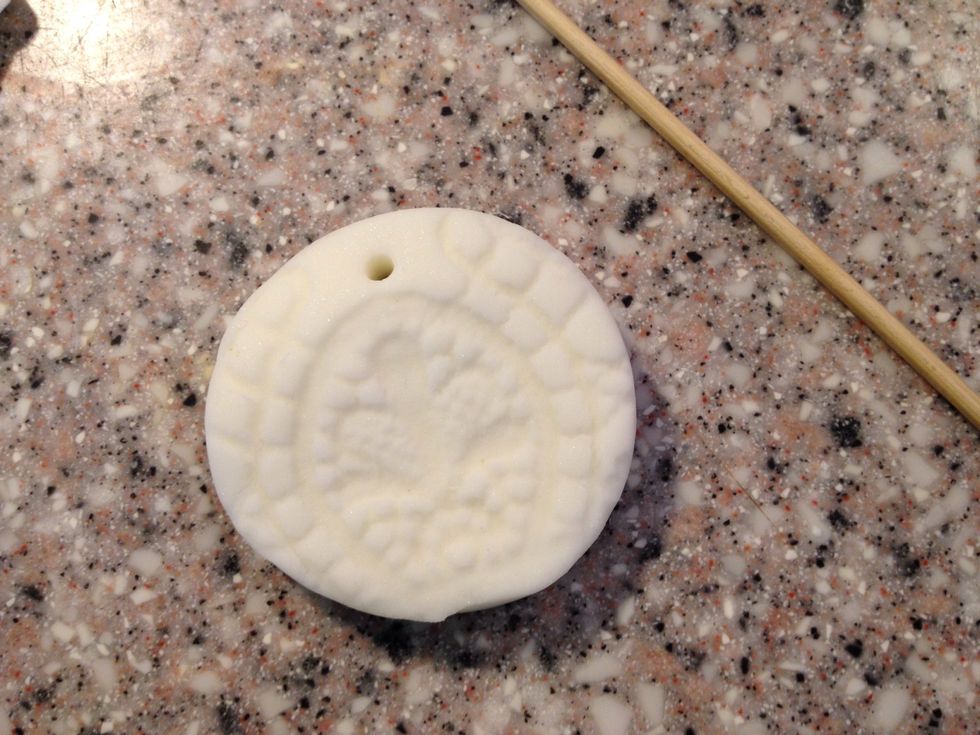 I used a cookie cutter, the whole i made with a bamboo skewer. Place them on baking sheet covert with baking paper.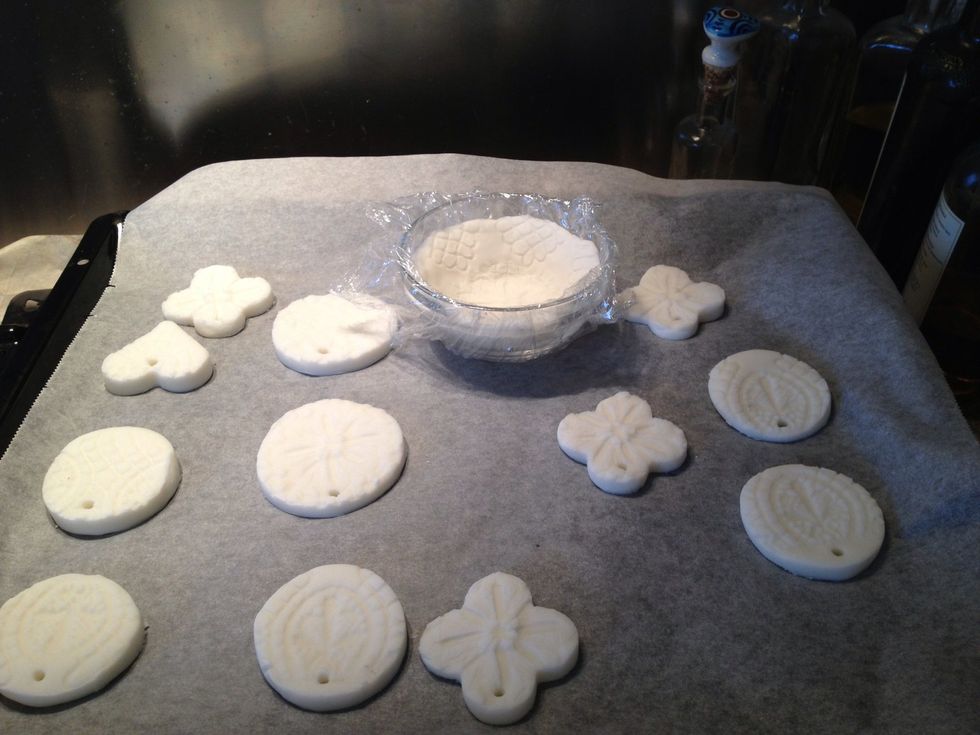 Bake them for an hour or two turn them over after half an hour. I read about some people having problems with the clay cracking or that the edges curled up while baking the clay.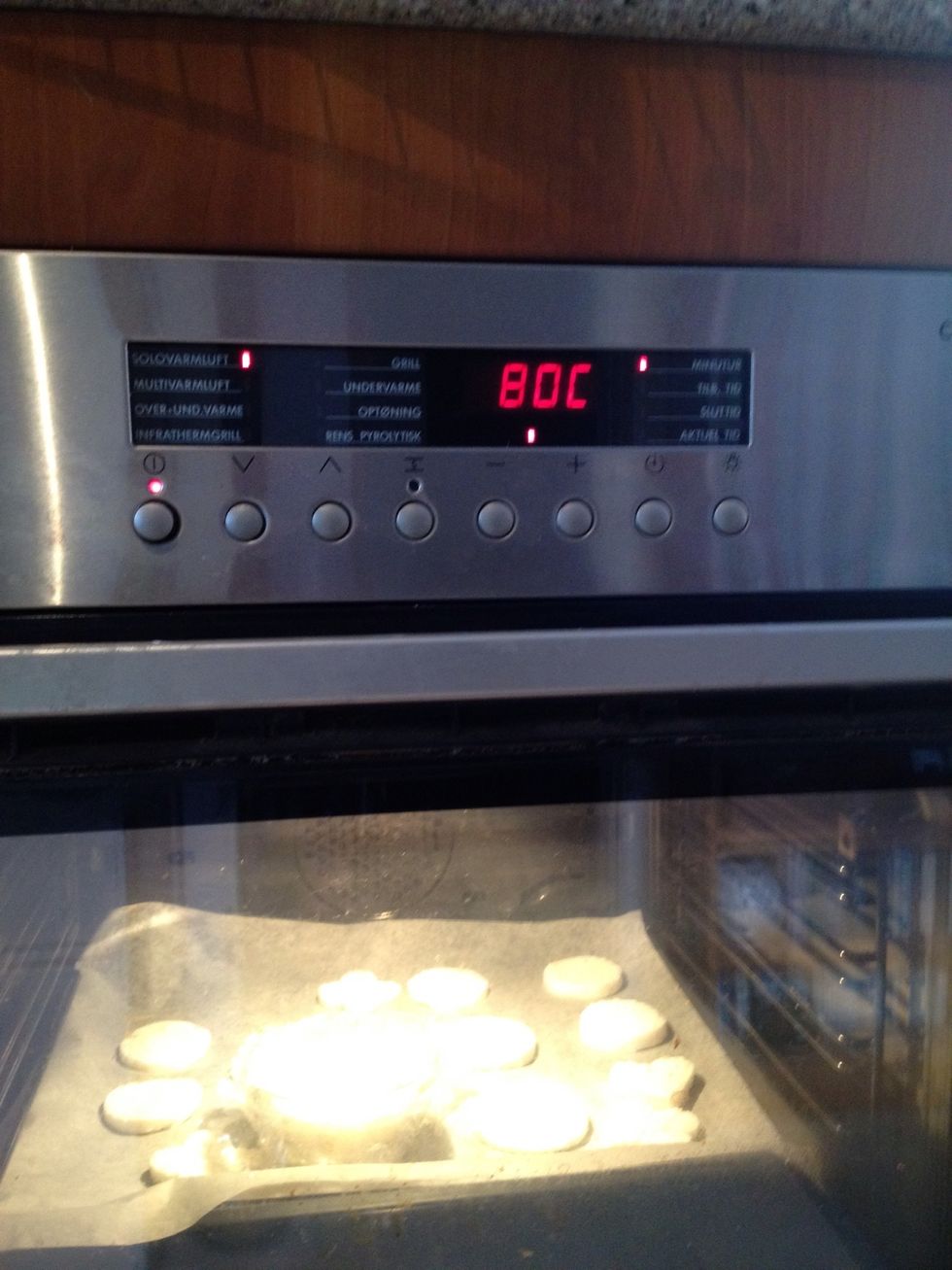 I think the problems with cracking is due to the clay being too dry or the temperature too high in the oven. The problem with the edges curled up could be that it have been rolled out too thin.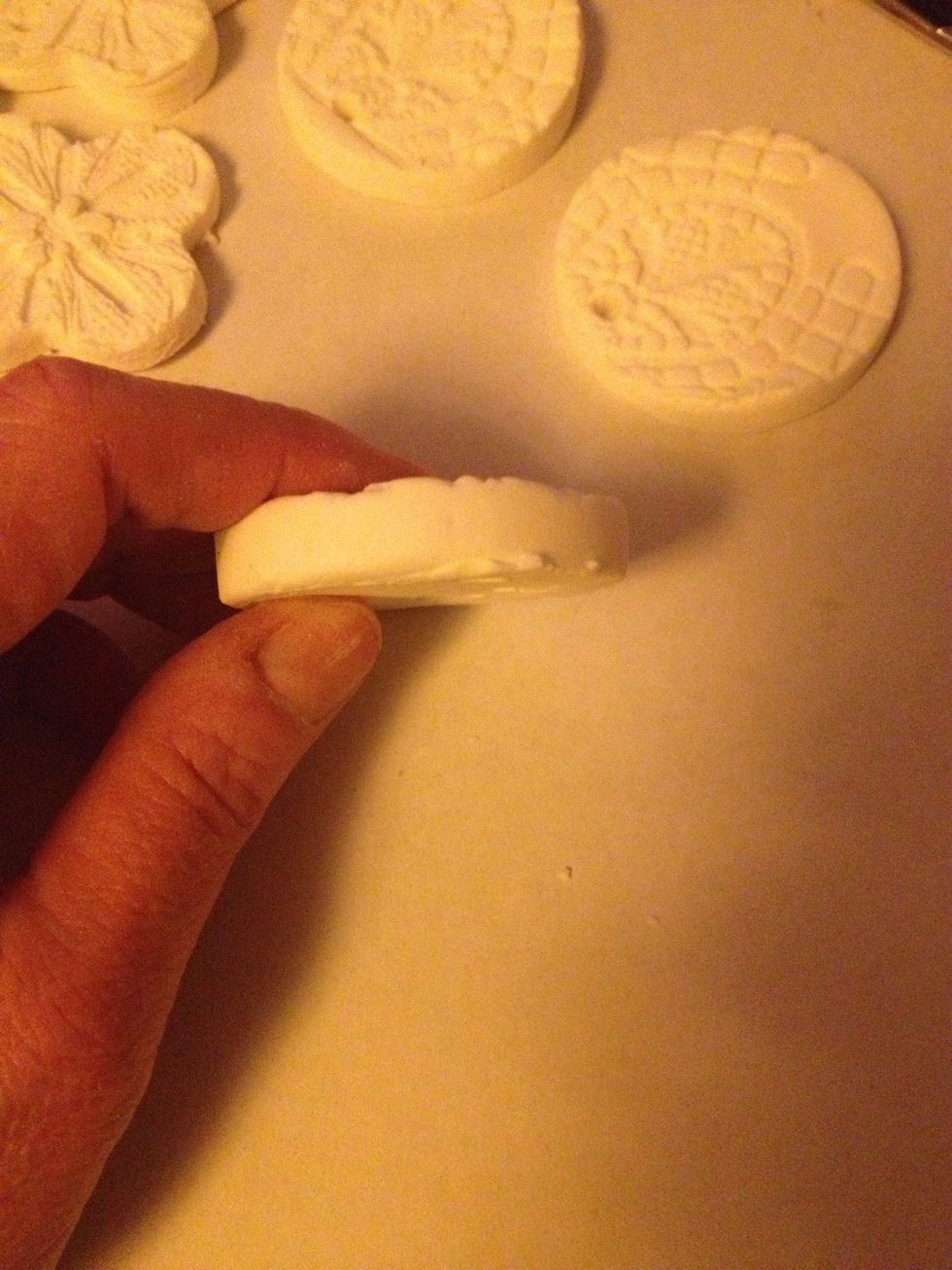 The colour is actually bright white, it is just evening and poor light. The edge was not smooth on some of the pieces.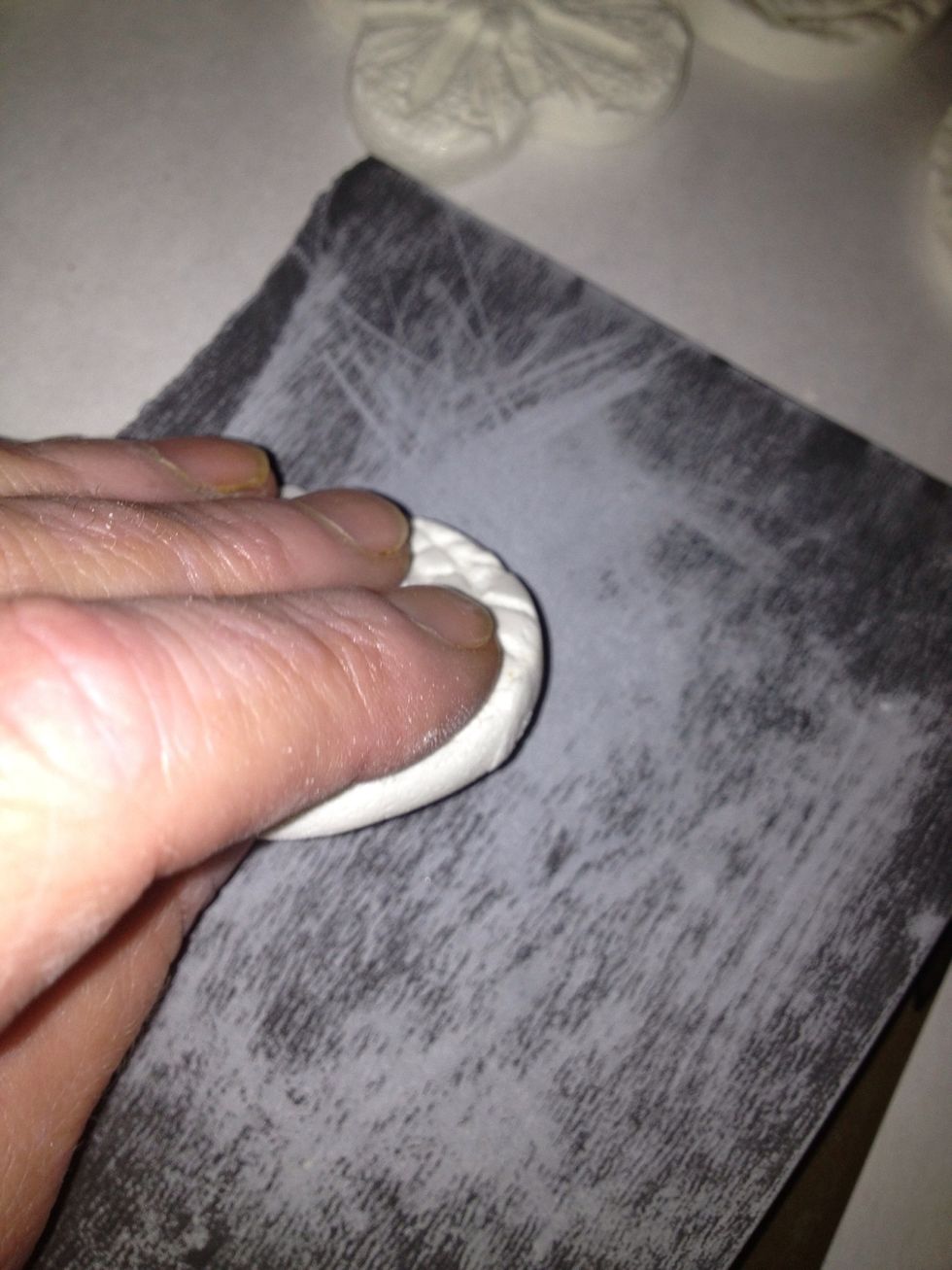 So I sanded the edges.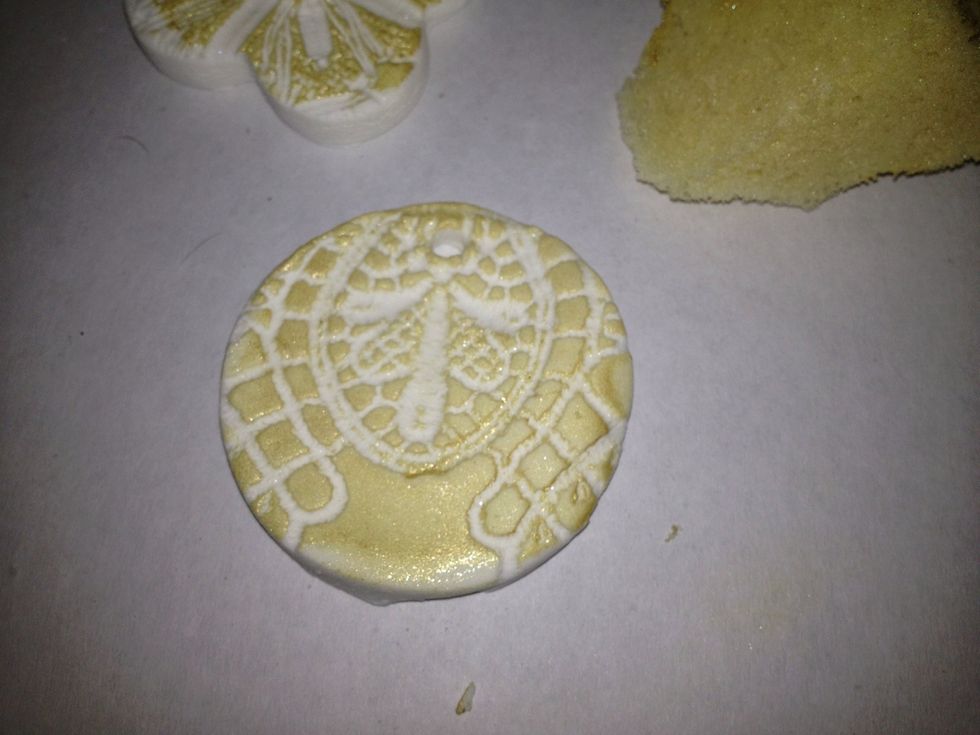 I wanted the imprint to stand a bit out and gold has never hurt. I used a sponge to apply the golden touch.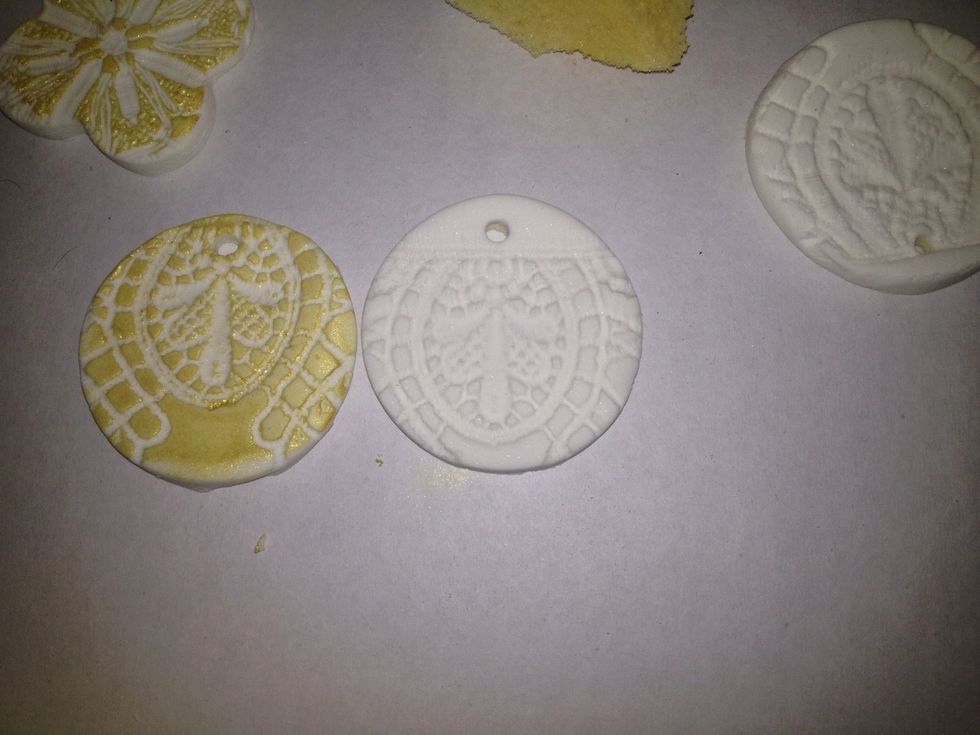 Actually I like them better without the gold, but too late to change my mind 😔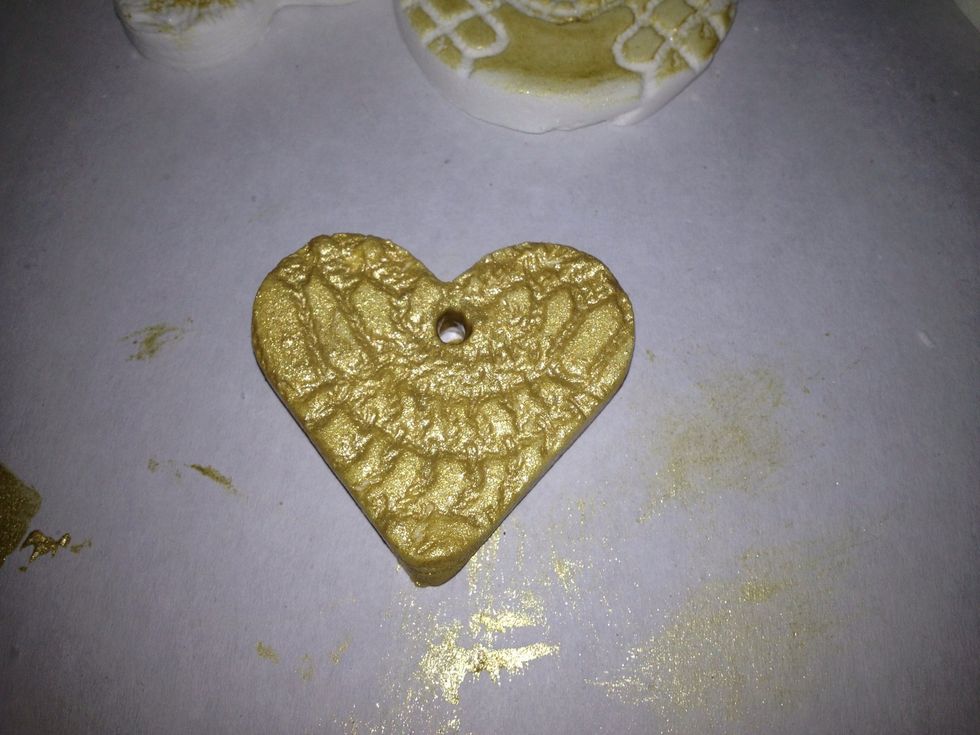 Yes I went a bit overboard with the gold.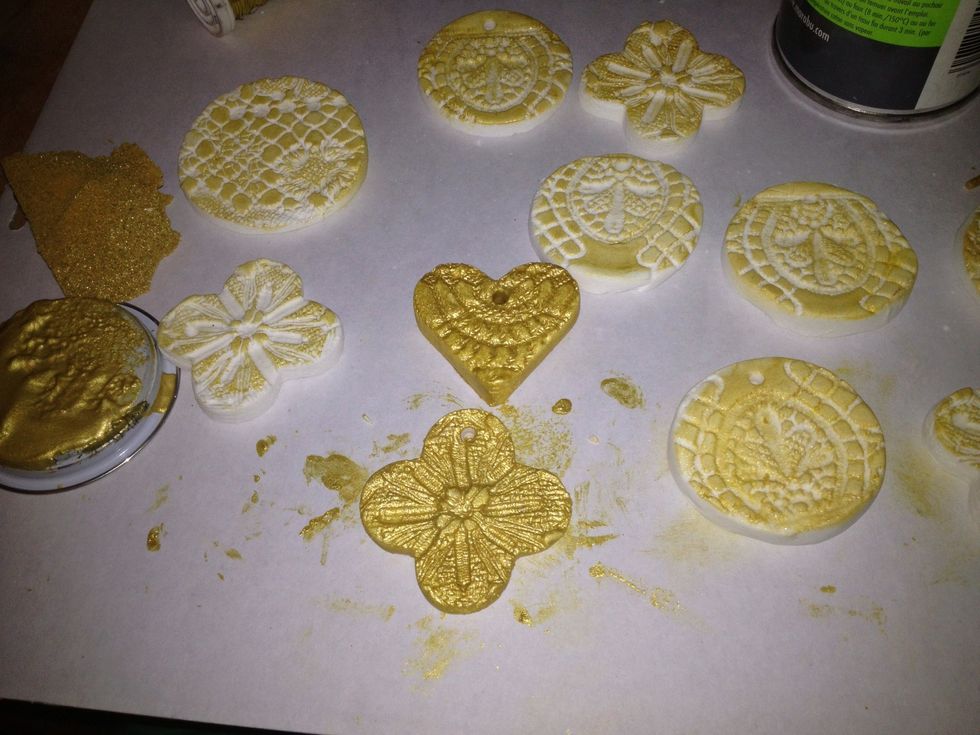 I could not stop my self, I think I got gold fever.
You can add food colour to the water instead of painting. A touch of mod podge and they will not absorb water.
1/2c Cornstarch
1.0c Baking soda
3/4c Water