Preheat the oven to 450˚. Butter eight custard cups and place on a jelly roll pan, Place in oven to heat while preparing batter. I did not have cups, so we buttered a muffin tin.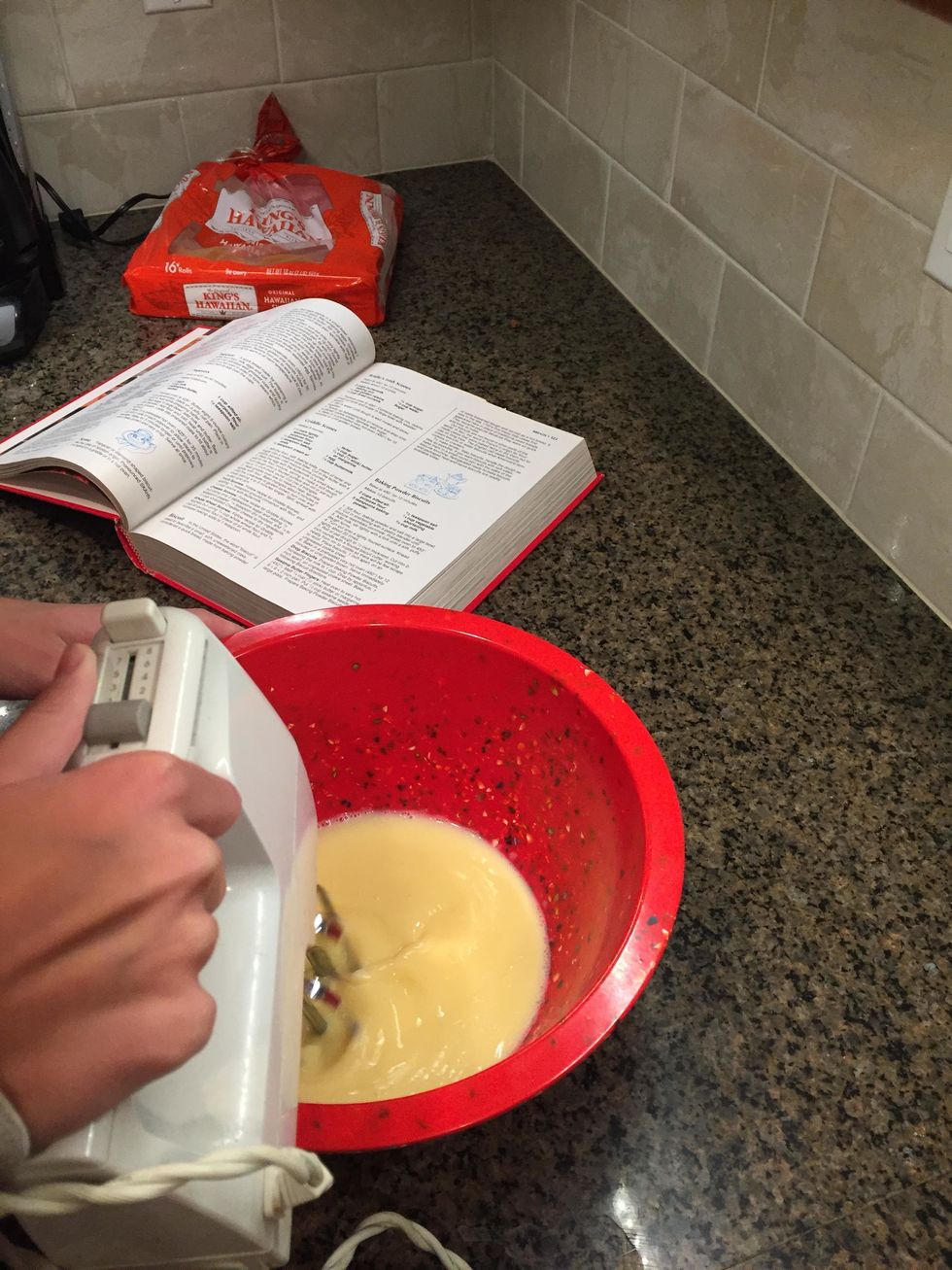 Beat eggs in large bowl. Then add milk and butter. Beat until blended.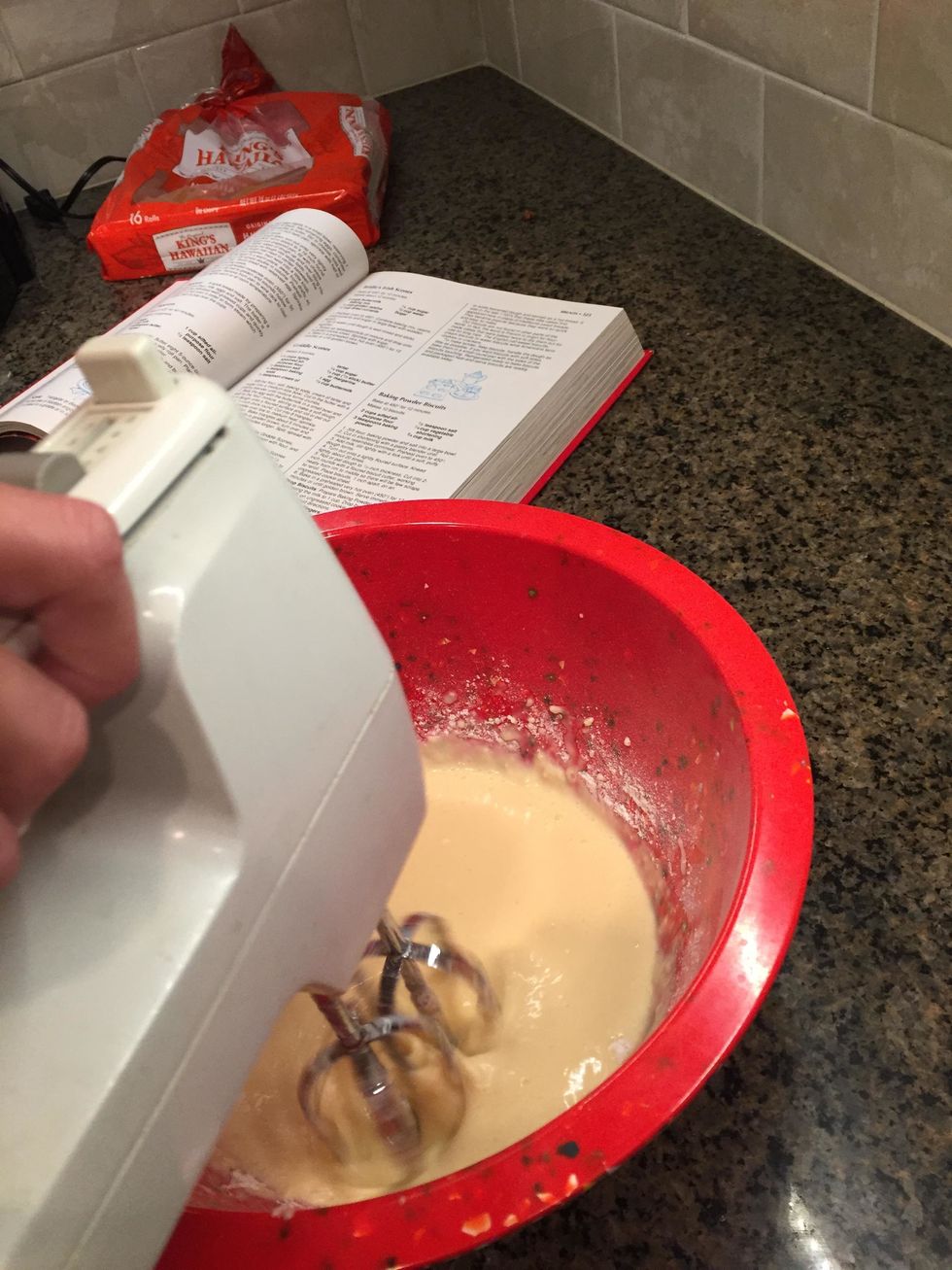 Add flour and salt, beat until it is quite smooth.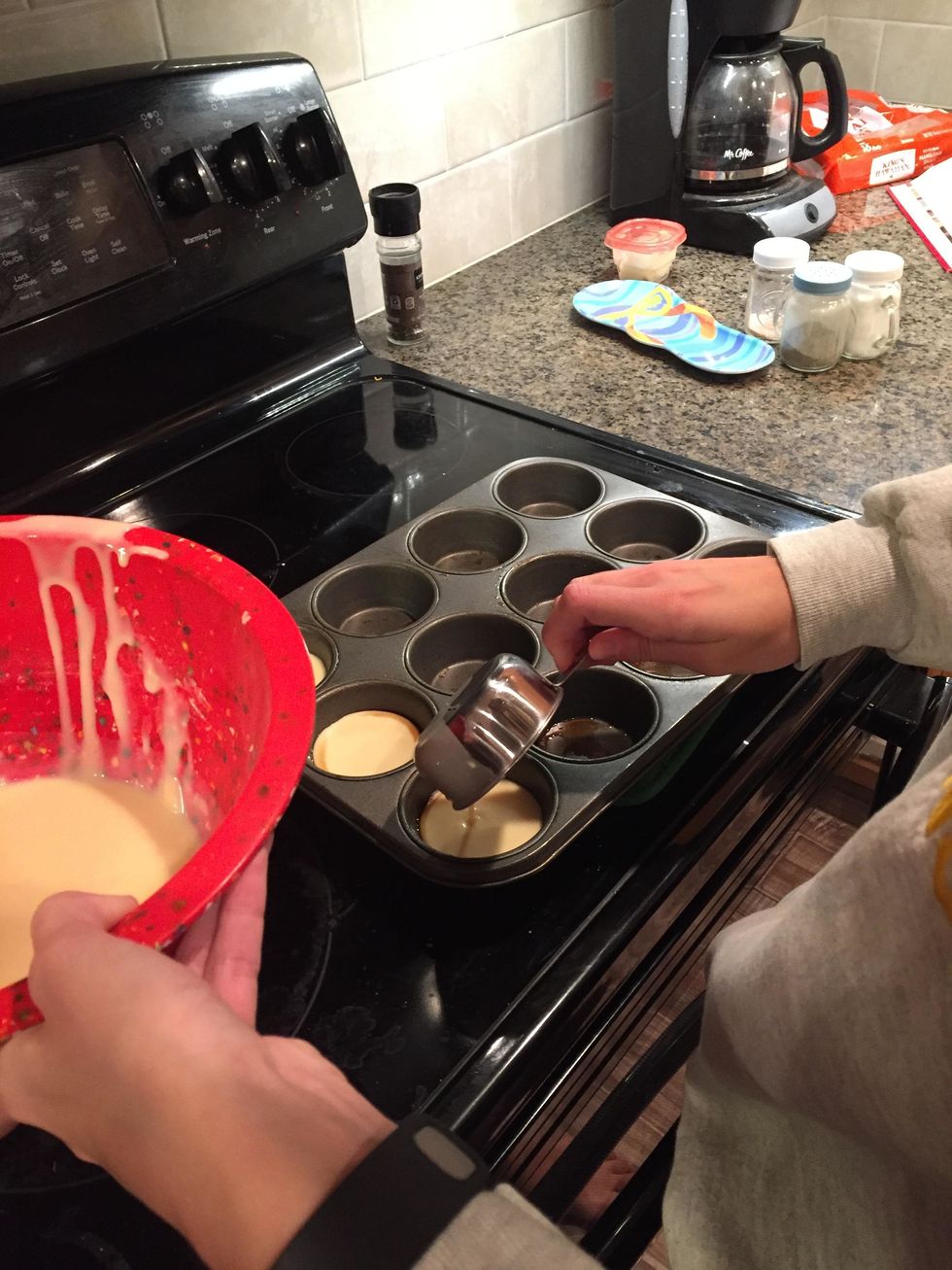 Pour into either into the cups or muffin tins and fill about half-full.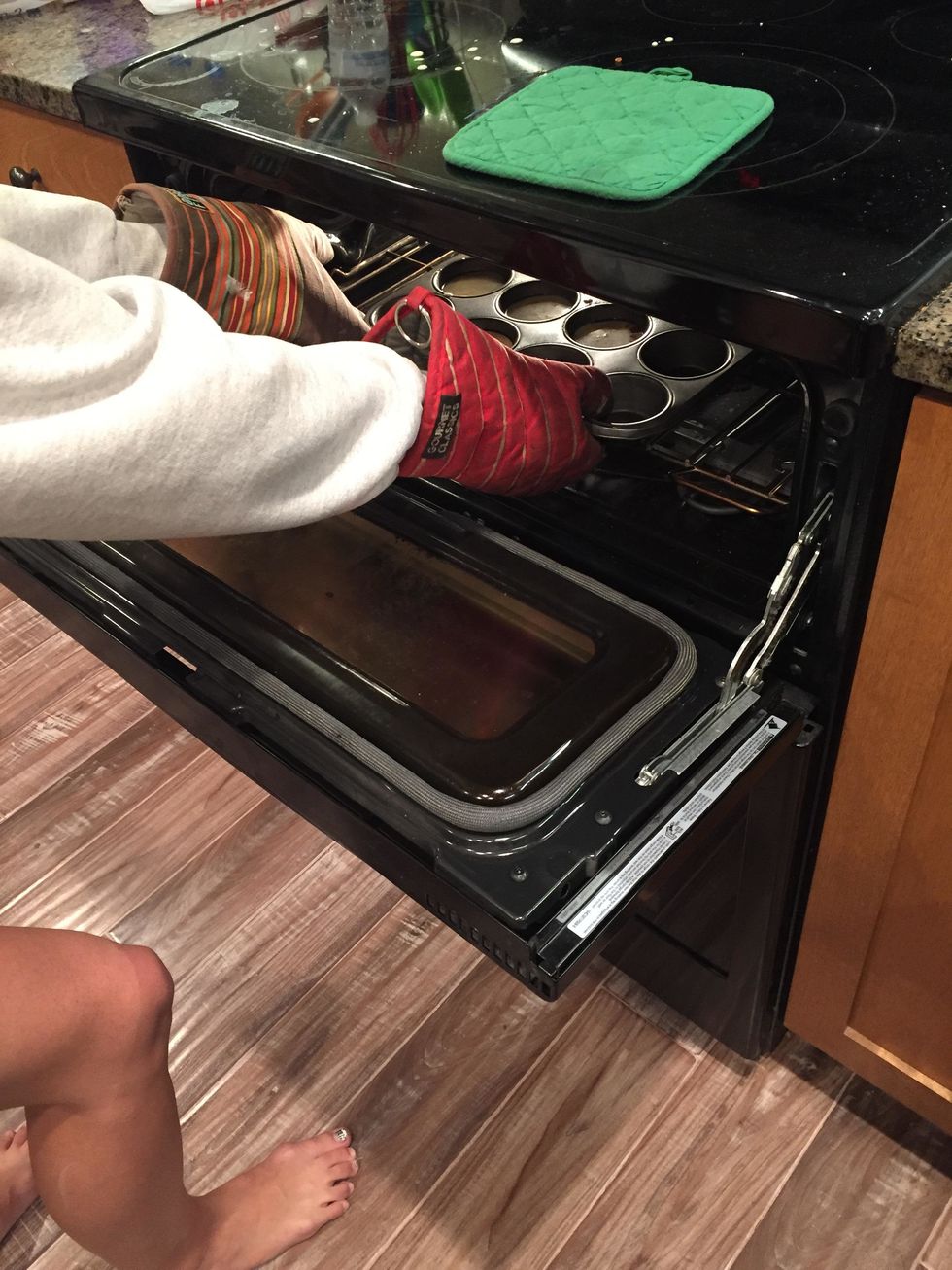 Bake in the oven for 35 minutes. Cut slit in side to allow steam to escape. Bake for five more minutes until popovers are deep brown.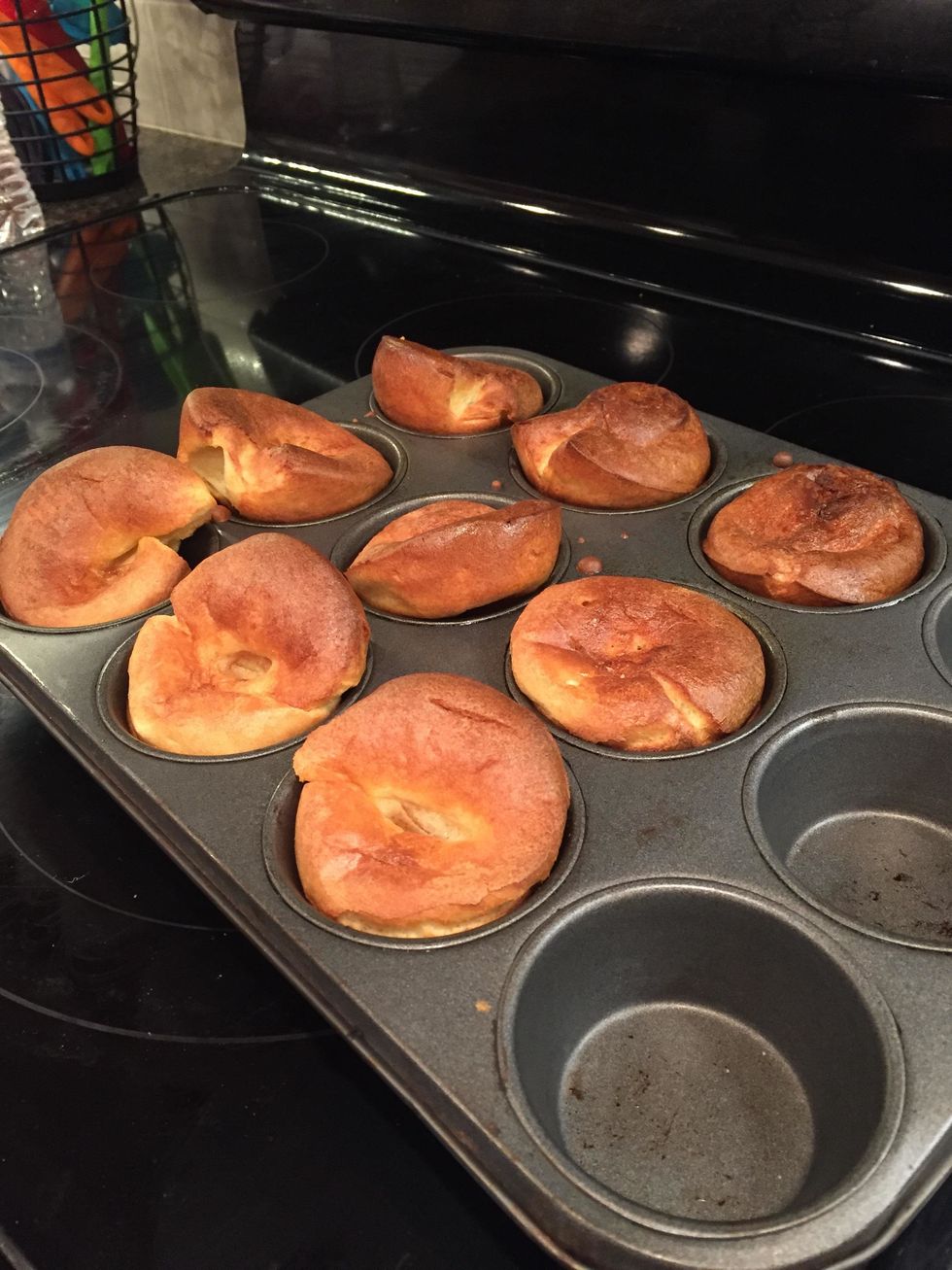 The final product.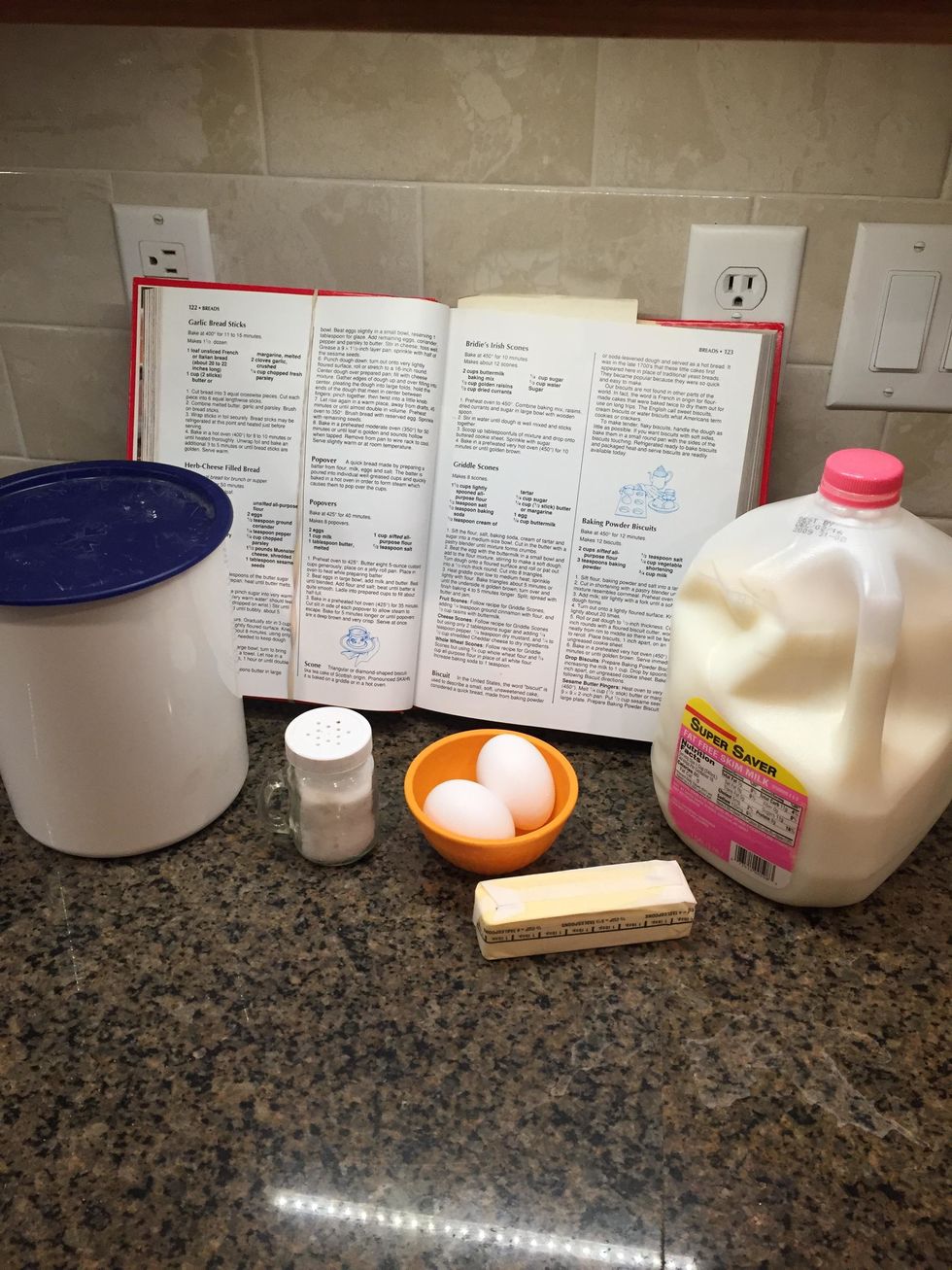 The ingredients I used.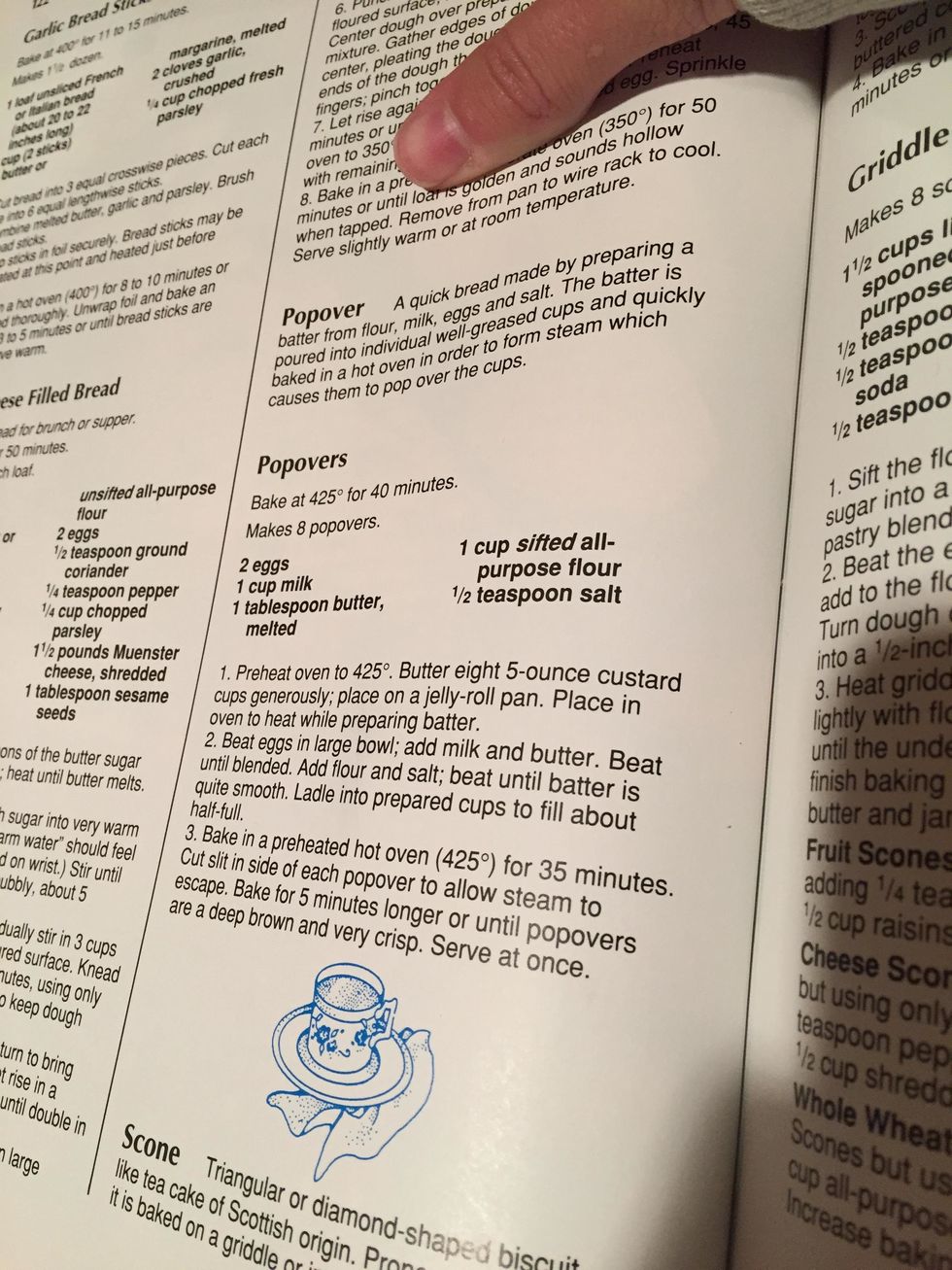 2.0 Eggs
1.0c Milk
1.0Tbsp Butter, melted
1.0c Sifted all-purpse flour
1/2tsp Salt