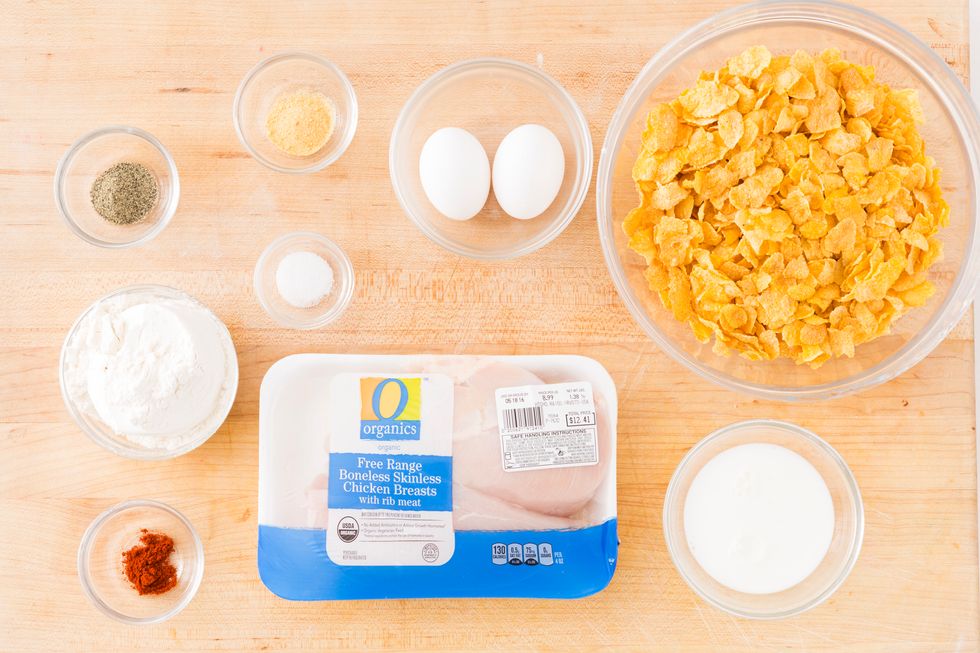 Gather your ingredients and preheat your over to 400 degrees.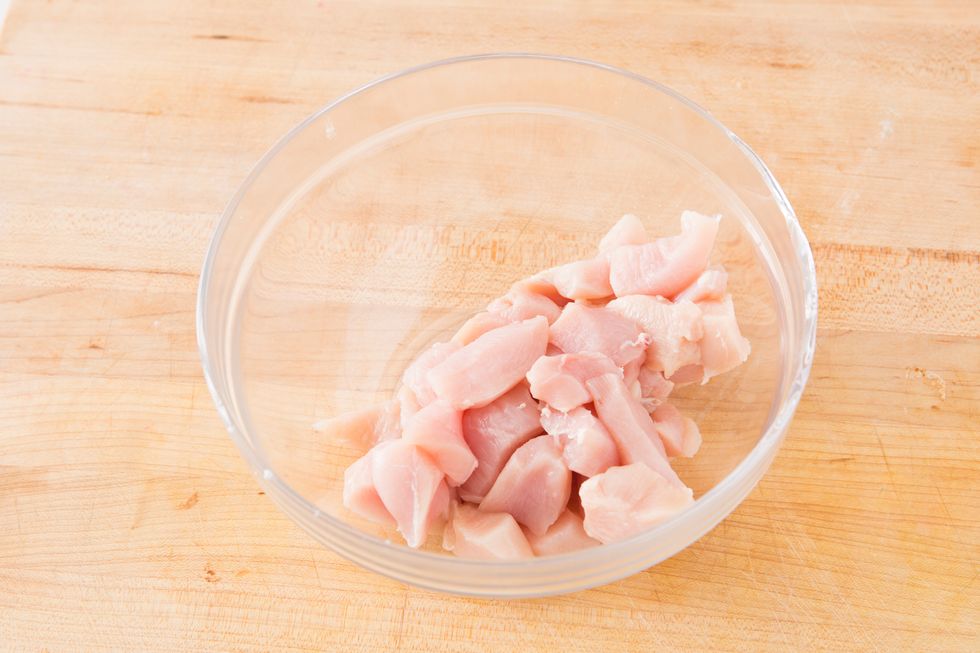 Cut up chicken into bite size pieces and place them in a large bowl.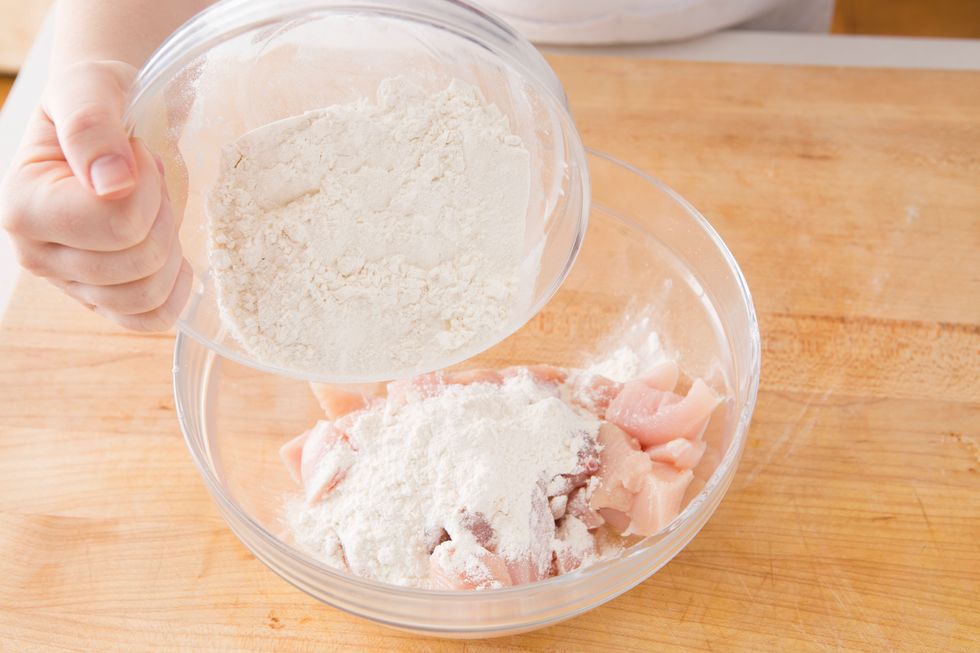 Add flour and stir to coat each piece.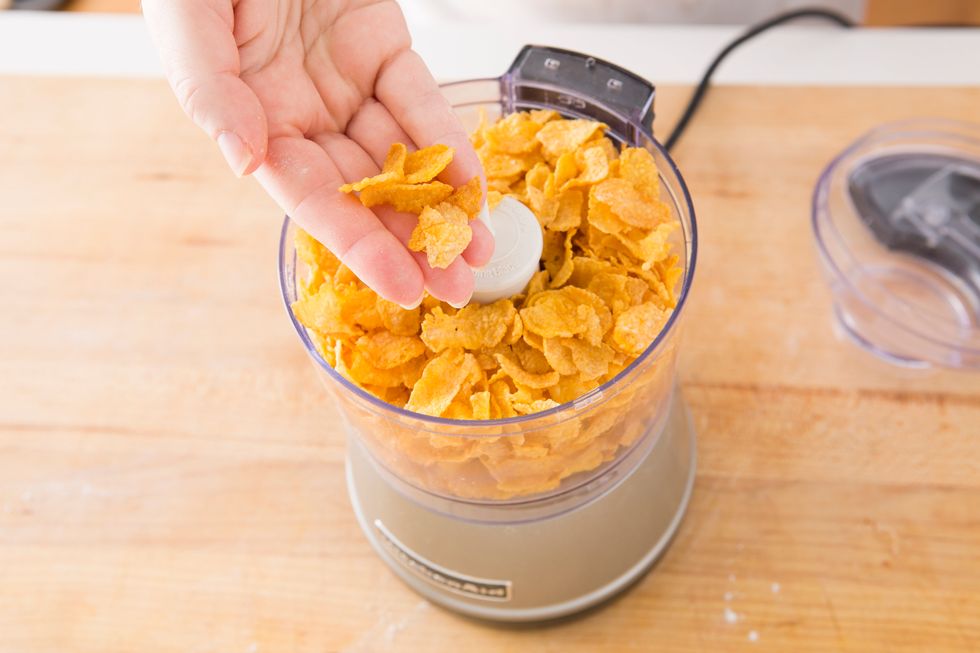 Add corn flakes to your food processor.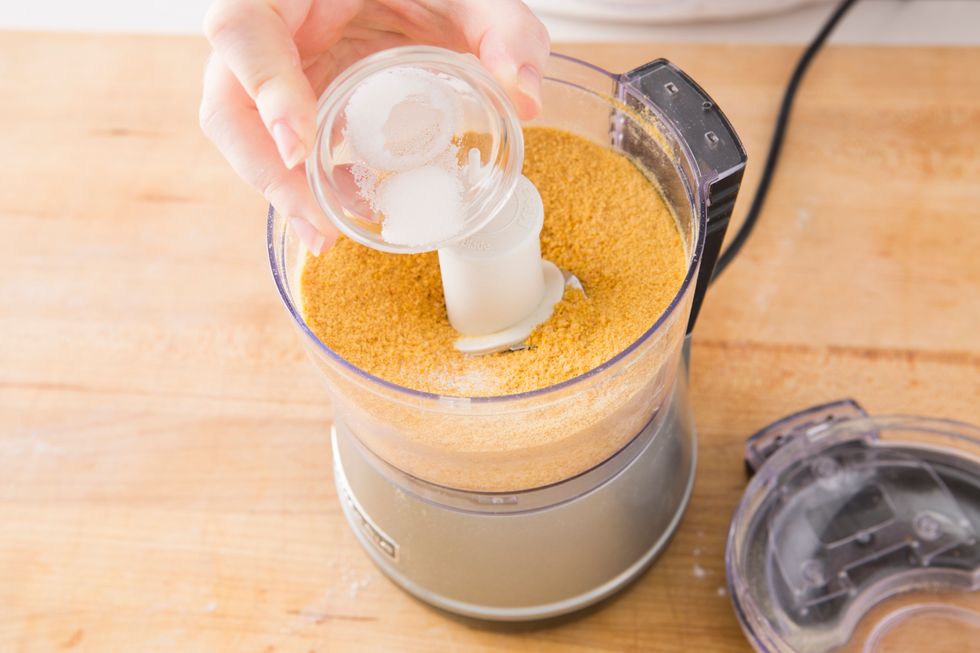 Pulse to make corn flake crumbs. For crunchier chicken pieces, pulse less. Add salt to your corn flake crumbs.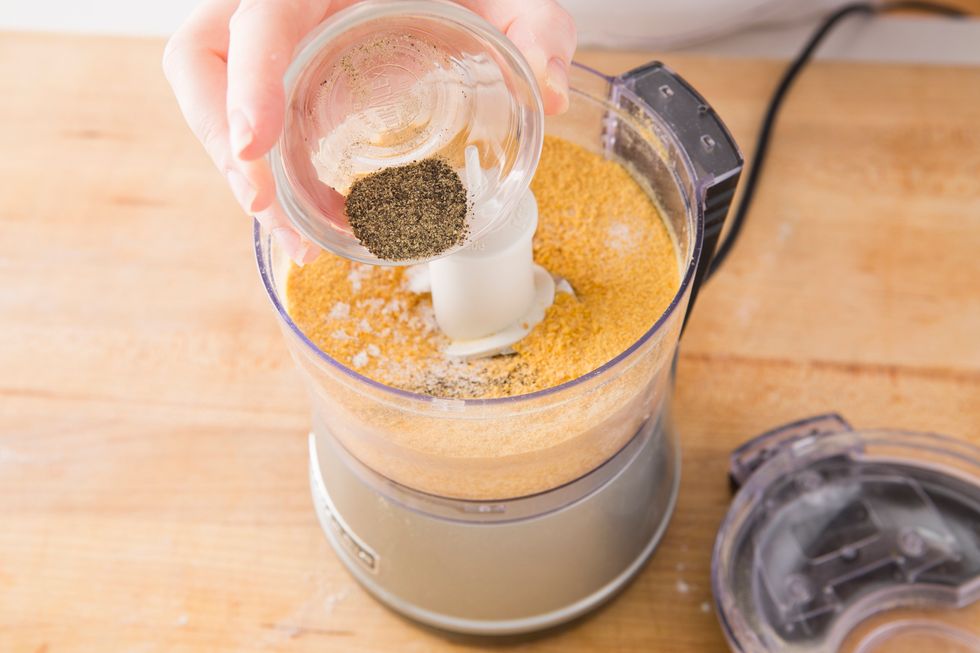 Add pepper.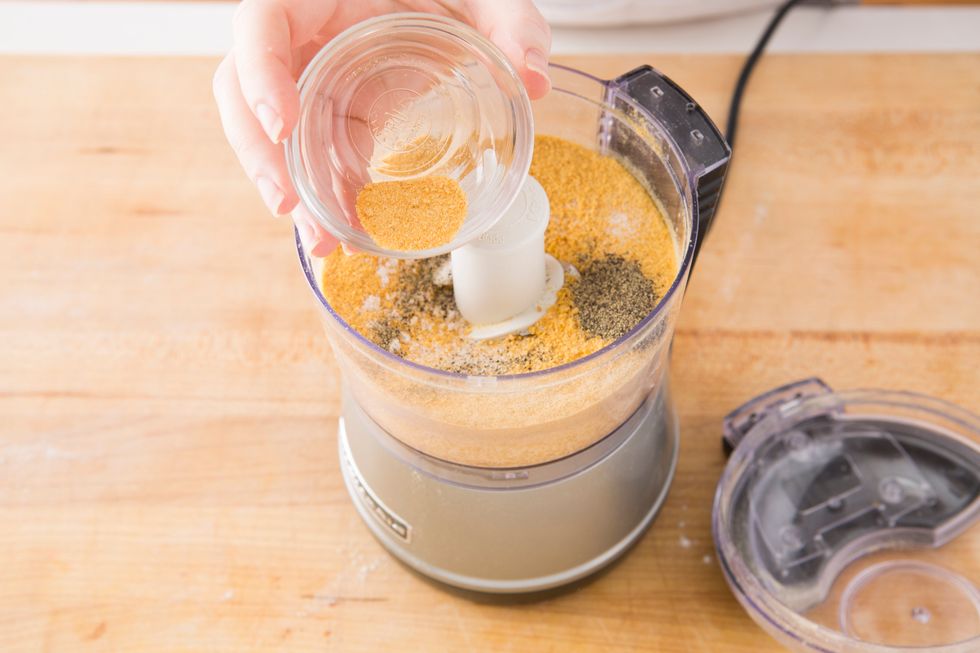 Add garlic powder.
Add smoked paprika. Quickly pulse once to combine.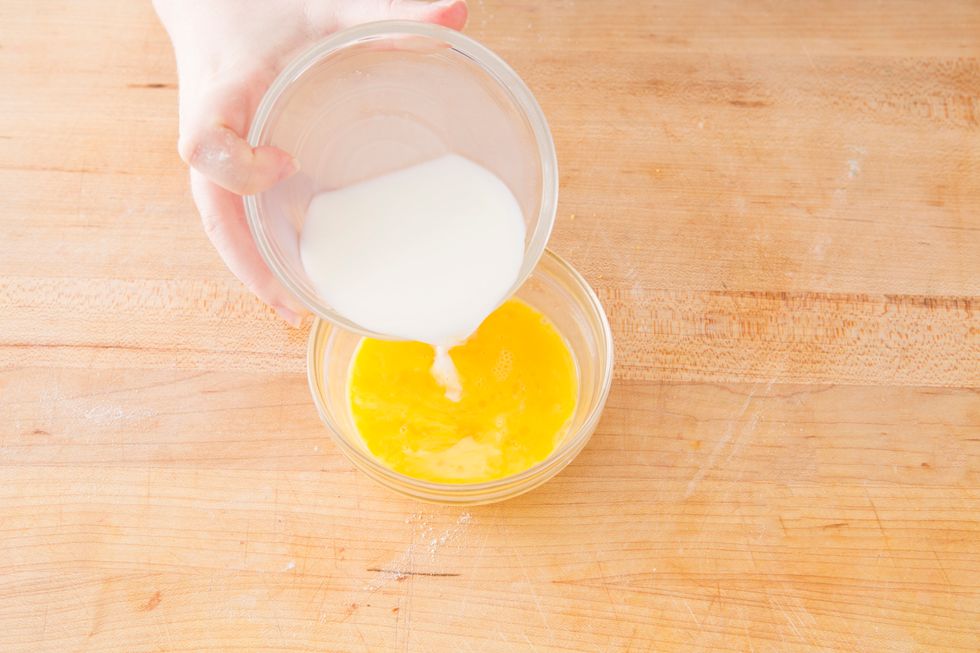 In a separate bowl, crack and whisk together your eggs. Then, add milk.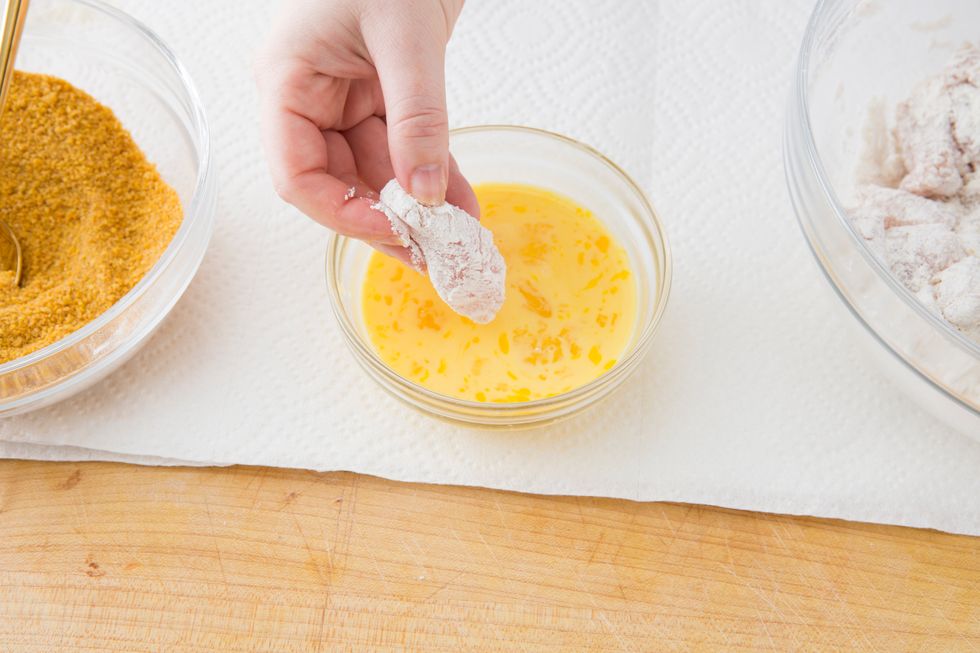 Set up your stations of chicken, egg wash and milk and your corn flake crumbles. Dip each piece of chicken in the egg mixture, letting any excess drip off.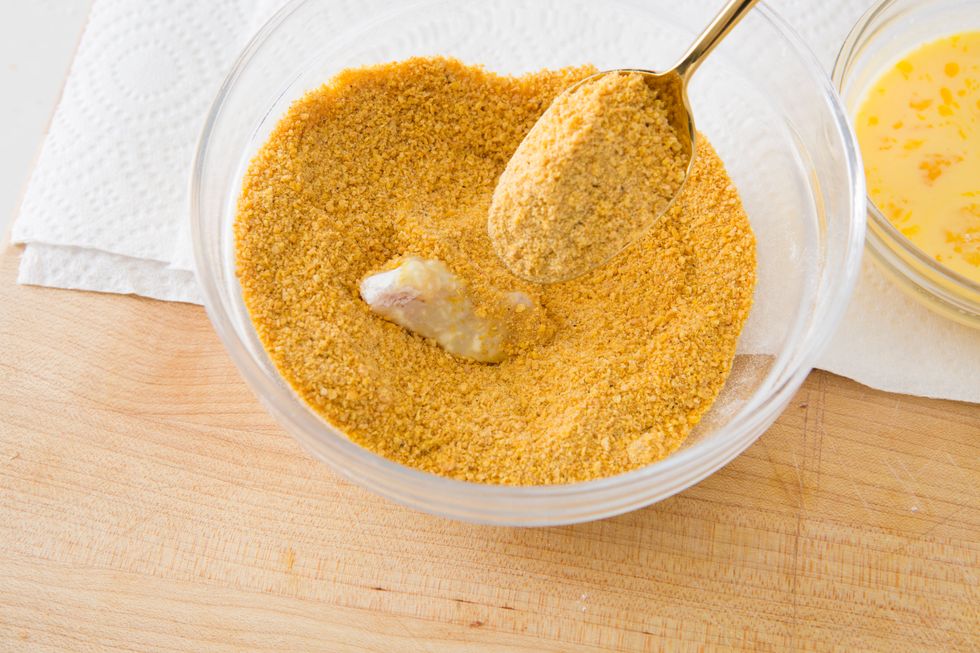 Then roll in the cornflake mixture make sure to shake off excess crumbs.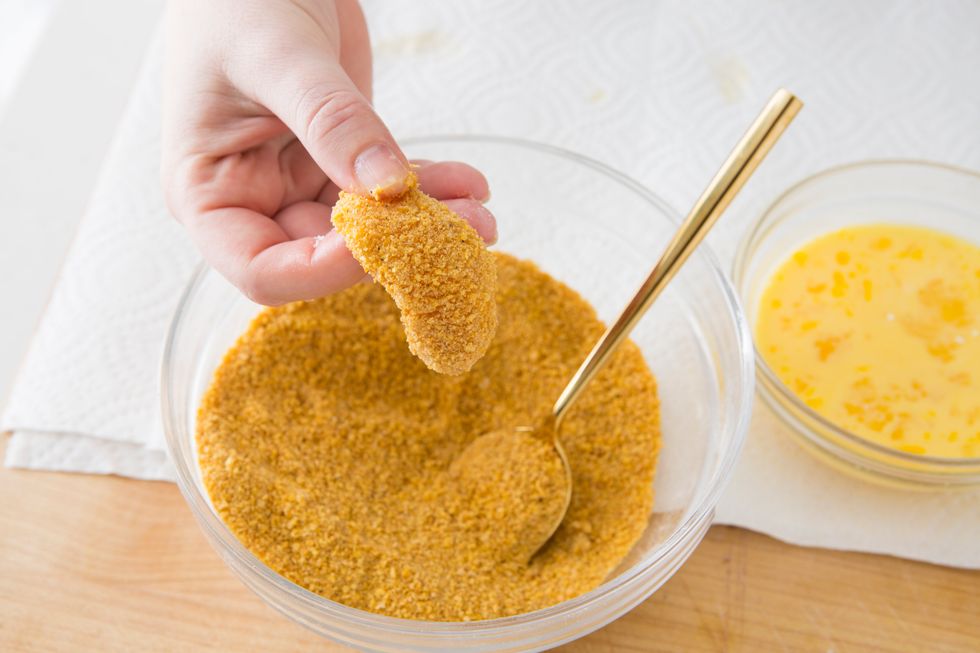 Repeat with all chicken bites. Place them on a greased baking sheet.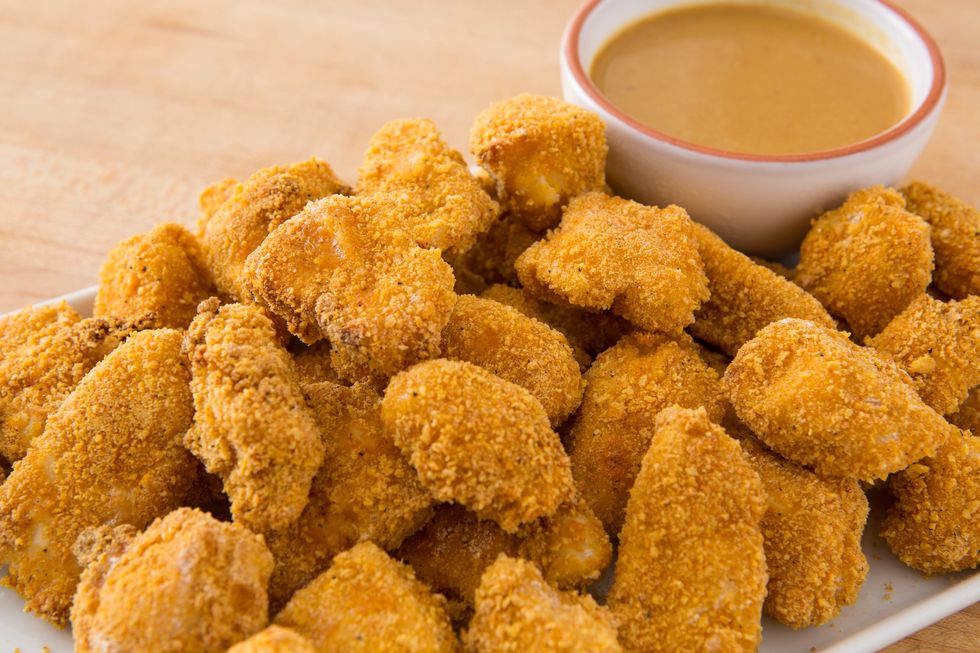 Bake for 9-10 minutes and then flip them, baking for another 8-9 minutes.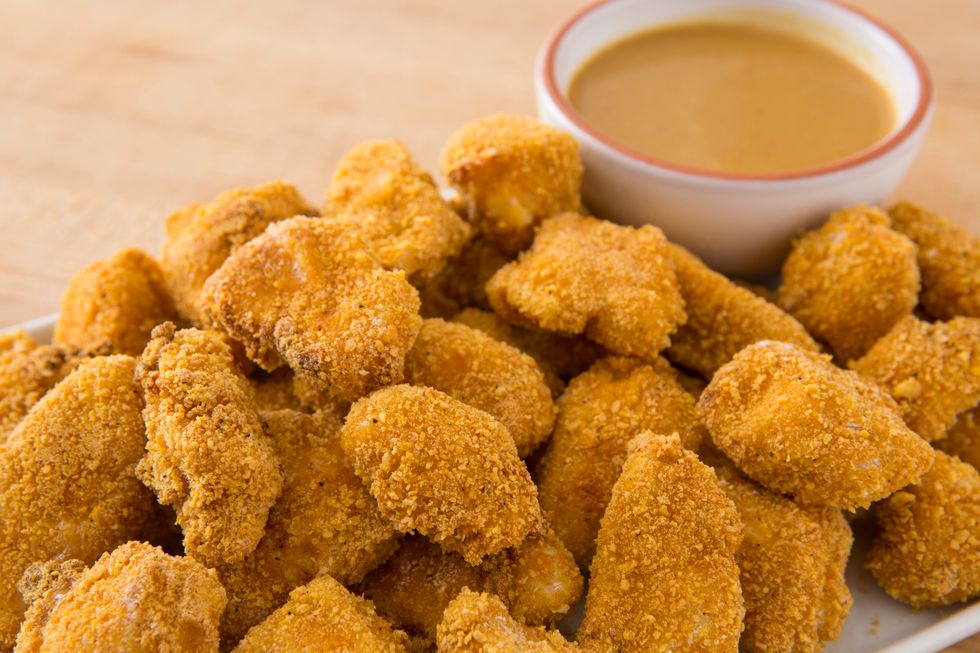 Allow them to cool + then enjoy with your favorite dipping sauce.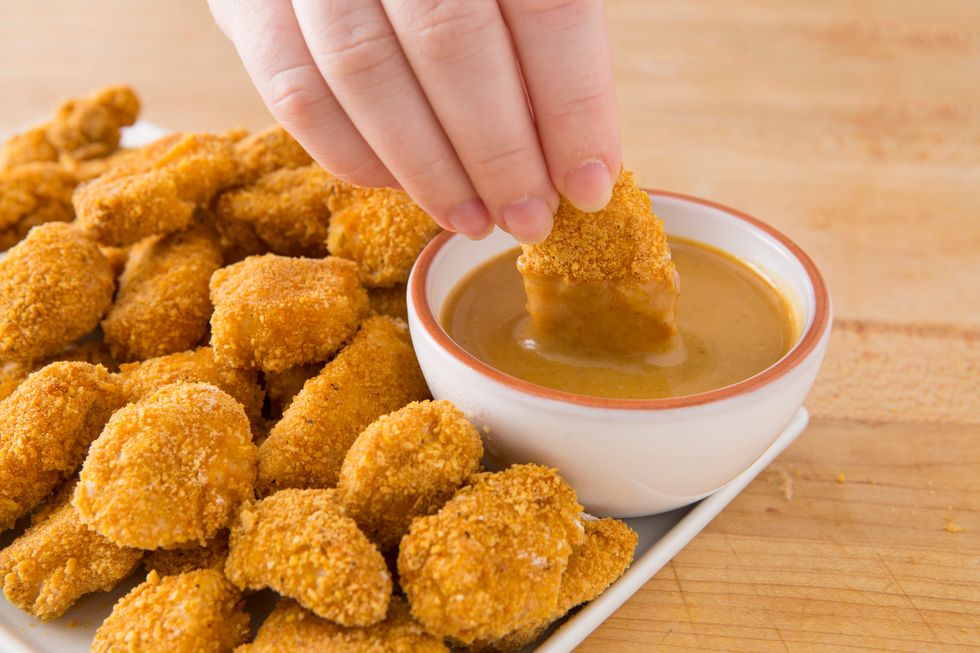 We went our copycat Chick Fil A Sauce. Click here for the recipe: https://snapguide.com/guides/make-chick-fil-a-copycat-sauce/
This recipe was inspired by: http://sallysbakingaddiction.com/2016/02/04/baked-honey-bbq-popcorn-chicken/
2.0lb Boneless, Skinless Chicken Breasts
1.0c All purpose flour
5.0c Corn Flakes Cereal
1/2tsp Salt
1/2tsp Black Pepper
1/2tsp Garlic Powder
1/4tsp Smoked Paprika
2.0 Eggs
1/4c Milk
B+C
We are the team behind B+C Guides. Feel free to message us if you have any questions or see something that could be improved!