How to make popcorn cake
Need something Sweet and Salty with a hint of Chocolate. This will hit the spot.
19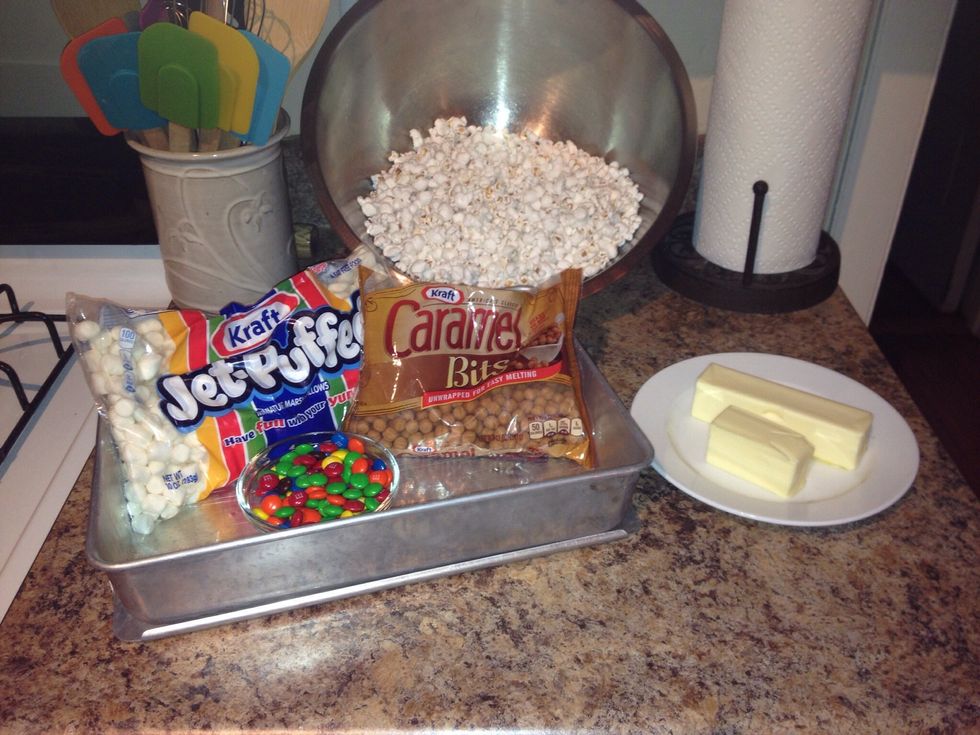 Everything you need.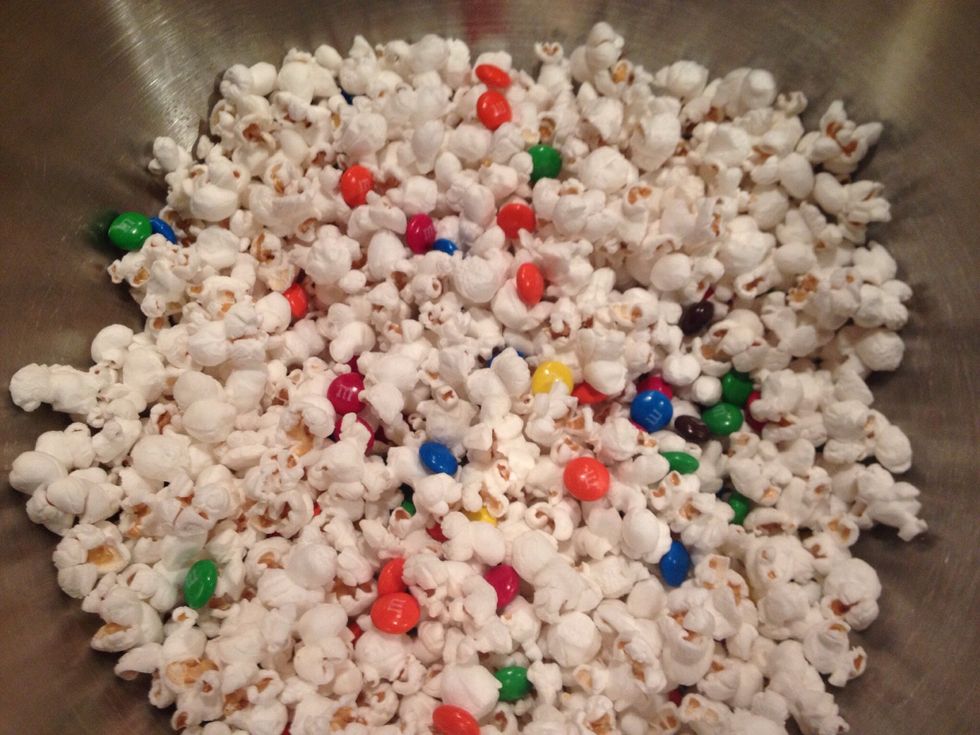 In a large bowl place 10 cups of Popcorn & sprinkle M&M's over the top.
In large sauce pan add butter, caramels, & marshmallows. Turn stove on; medium to medium low heat.
Start stirring until completely melted.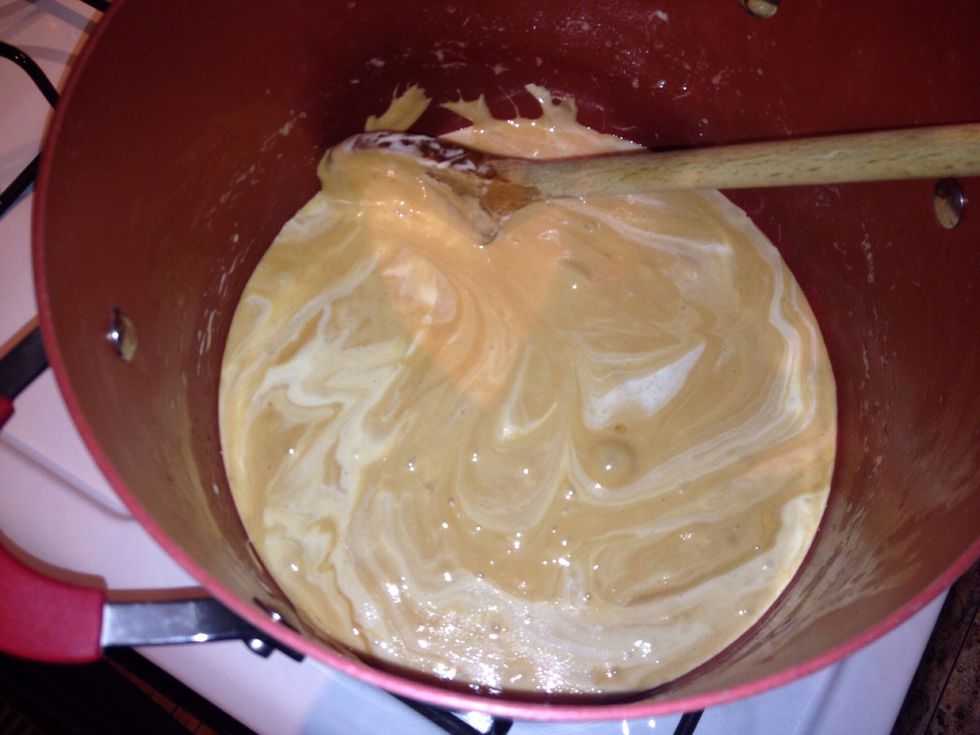 Almost done melting, keep stirring!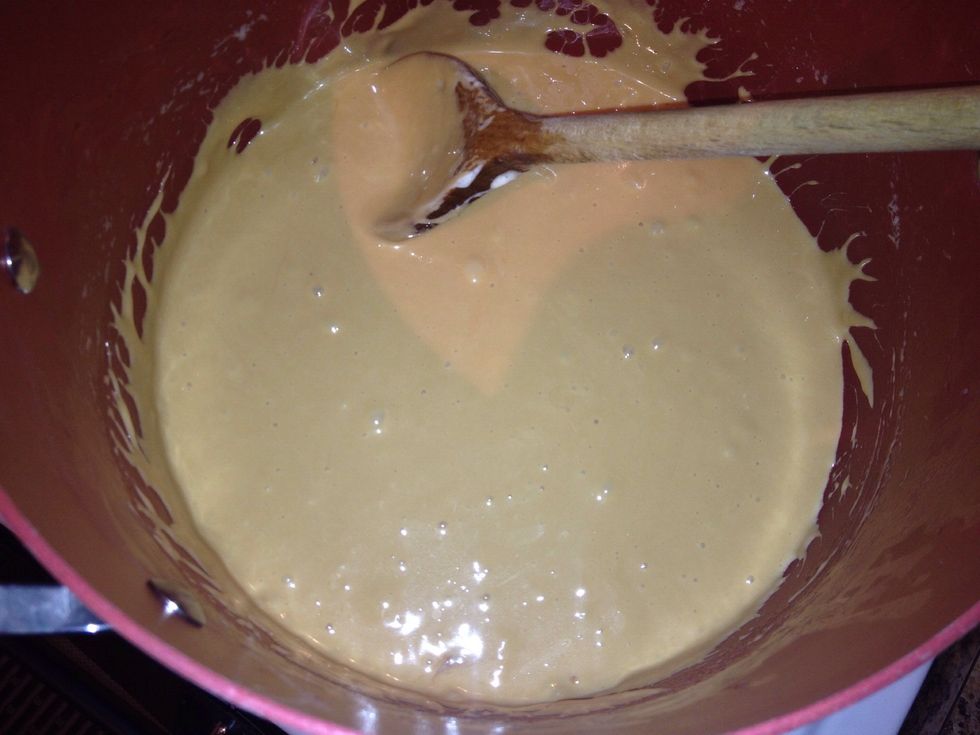 Looks just right.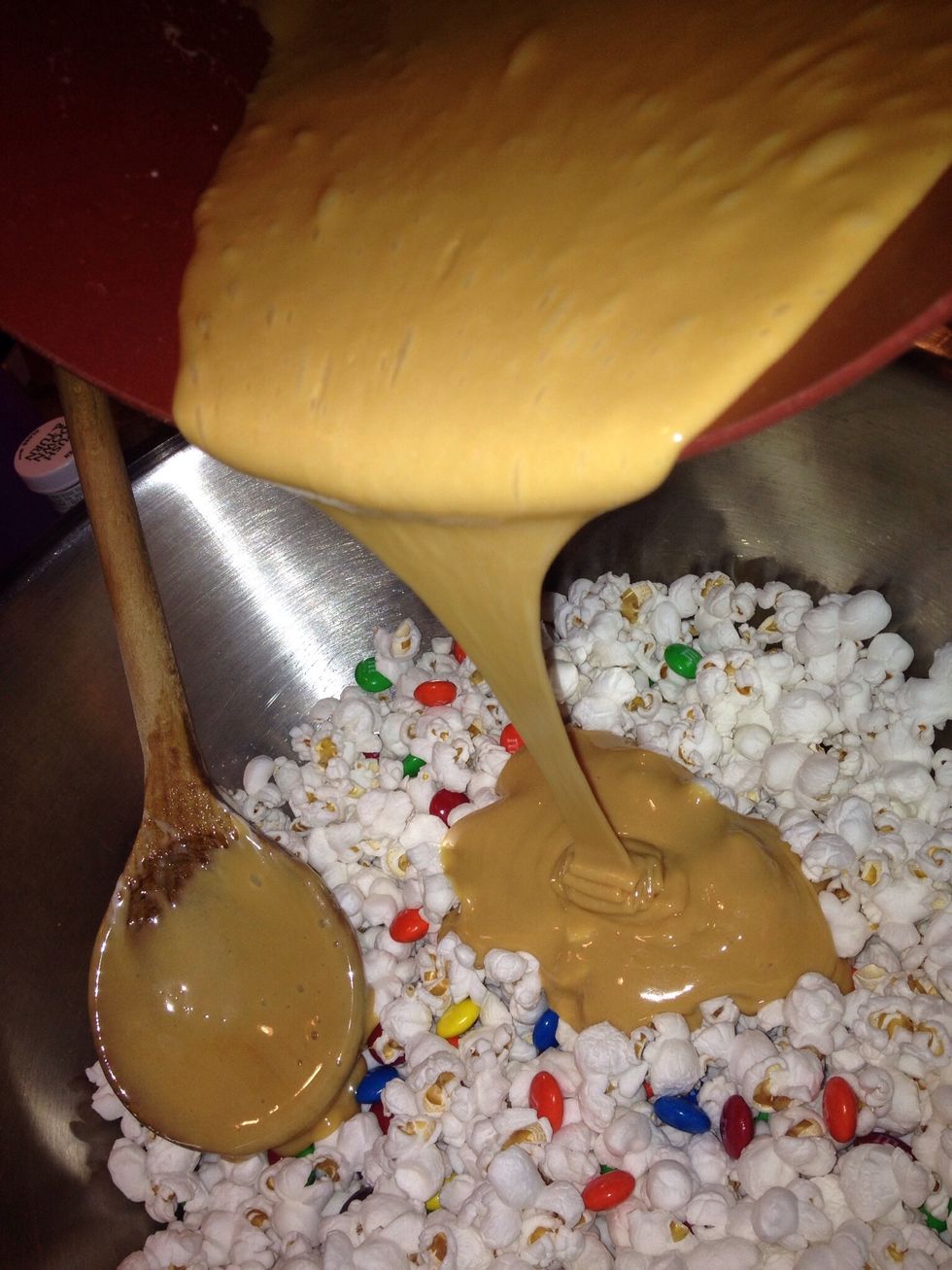 Pour melted mixture over Popcorn & M&M's.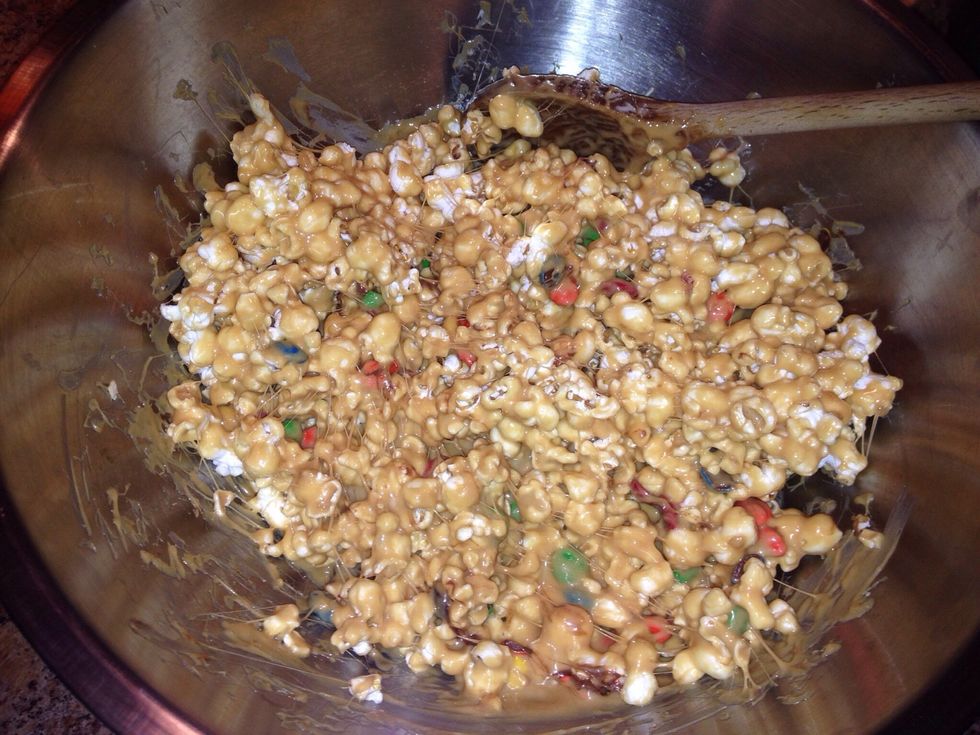 Stir together well.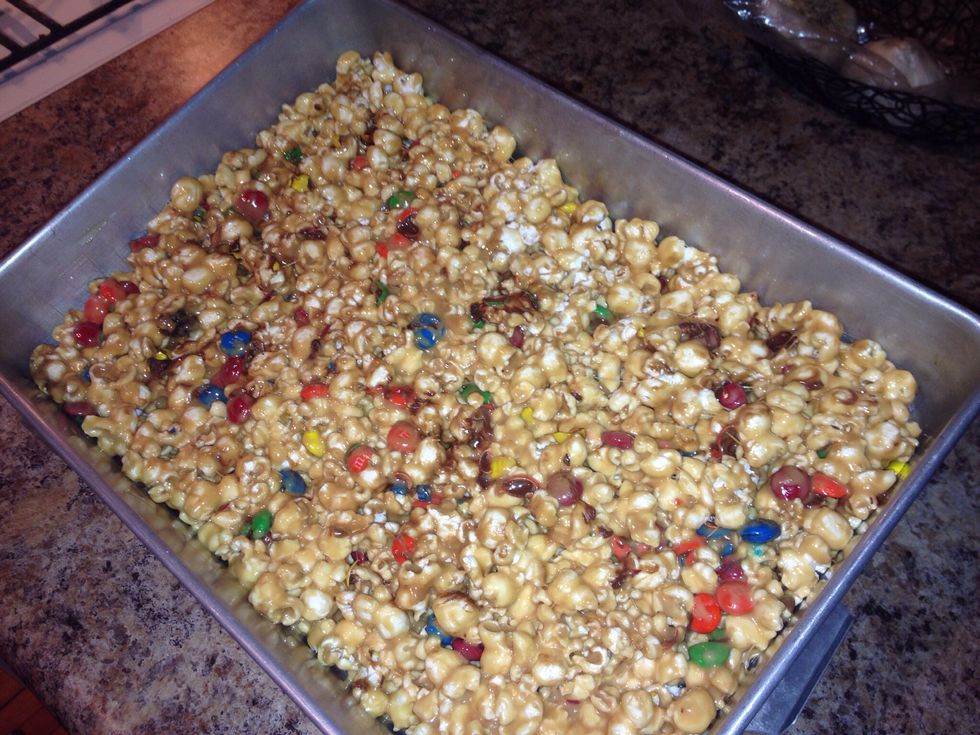 Press into a 9x13 pre-greased pan. Let cool 2 hours before cutting.
Enjoy!
10.0c Popcorn
1.0c M&M's
3/4c Butter
1.0 Bag Mini Marshmallows
1.0 11 oz pkg Caramels Bits OR 35 wrapped
1.0 Greases, 9x13 Pan or try any type of pan