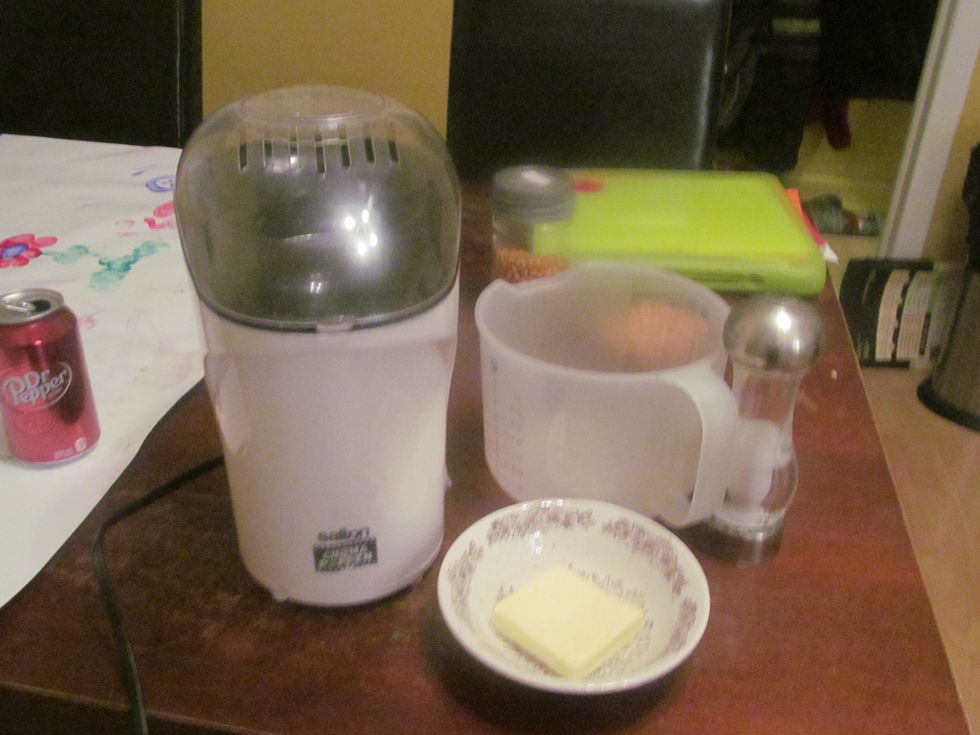 First gather your supplies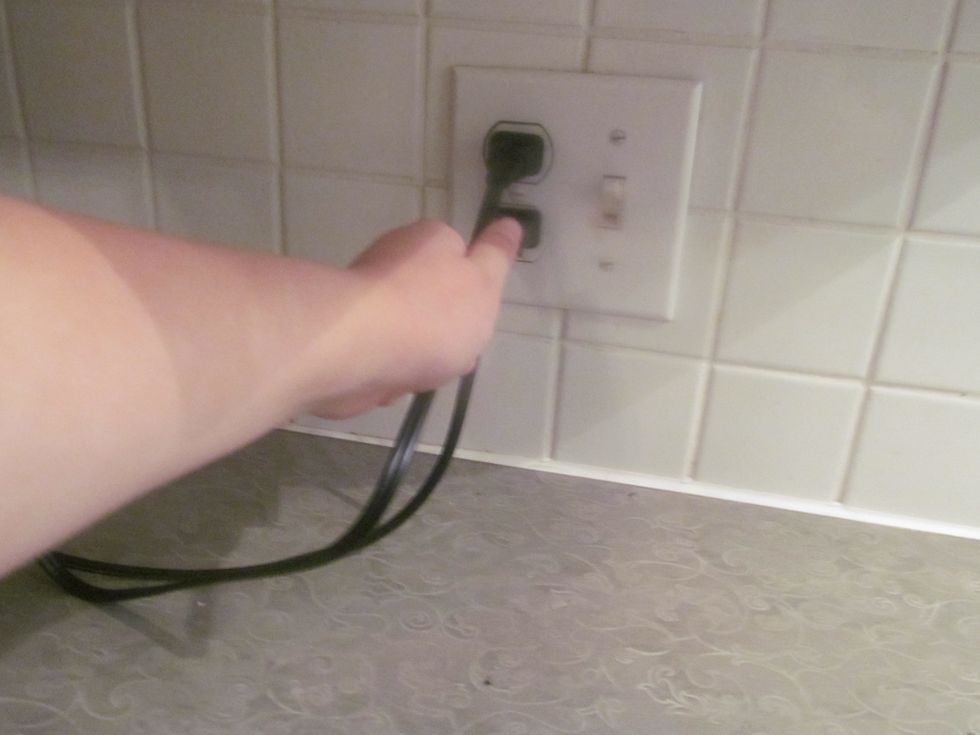 Then take the air popper and plug it in.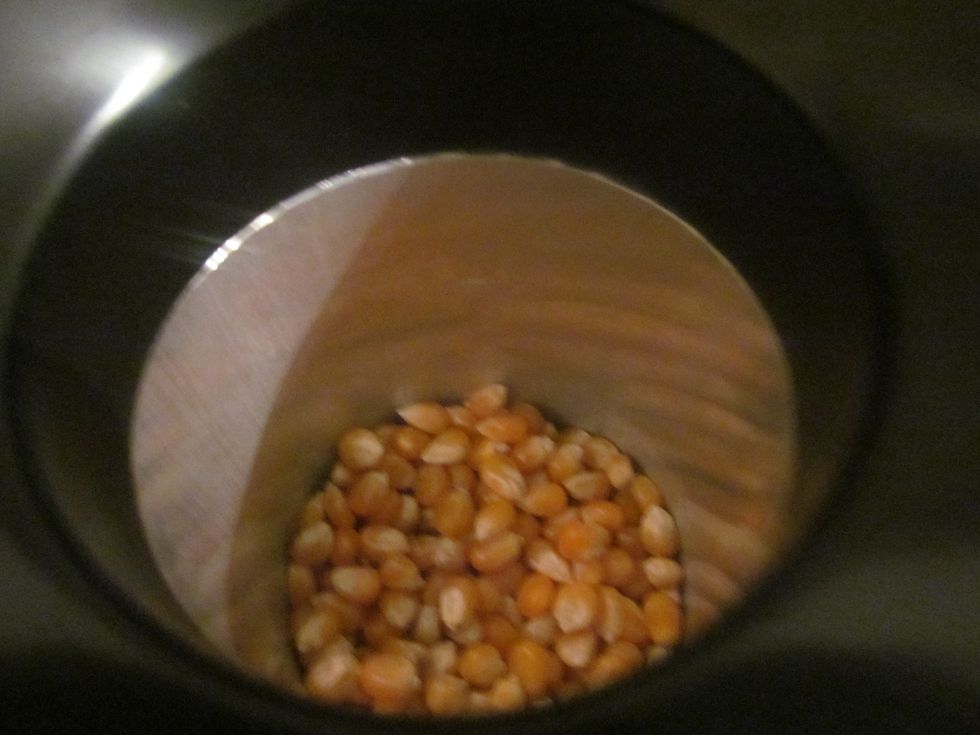 Next pour in the popcorn.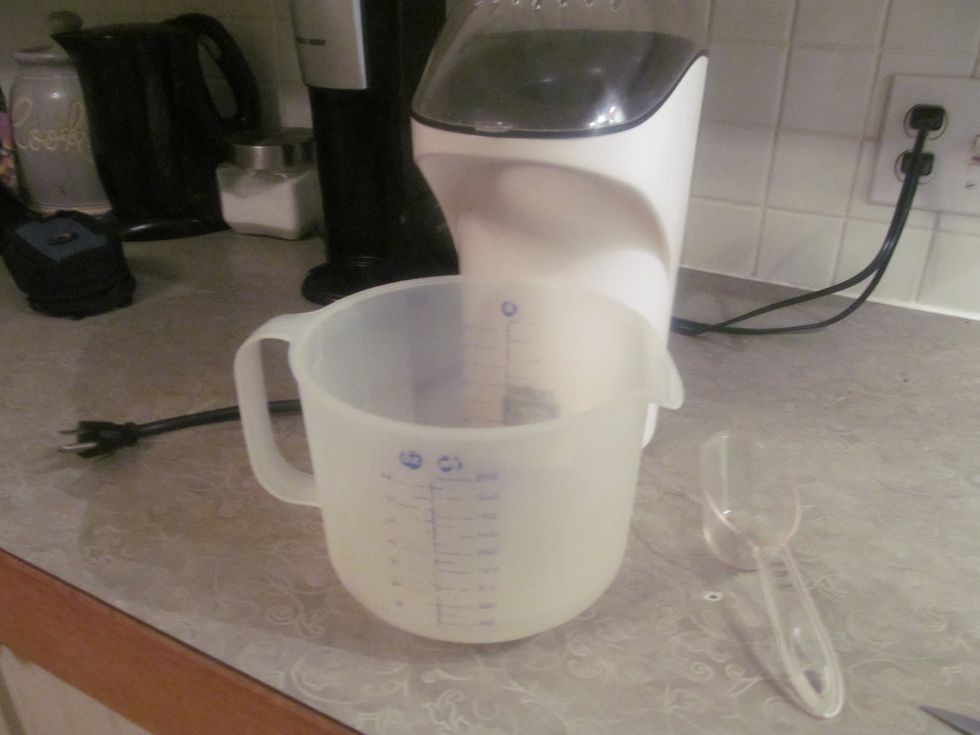 After that put your bowl under the spout.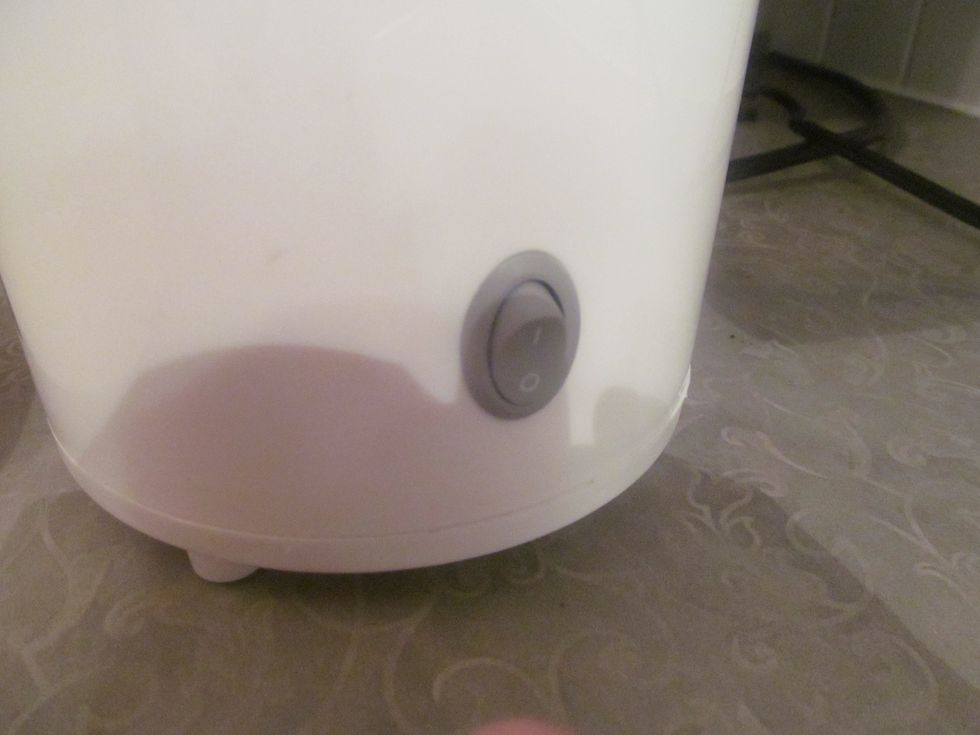 Next turn it on.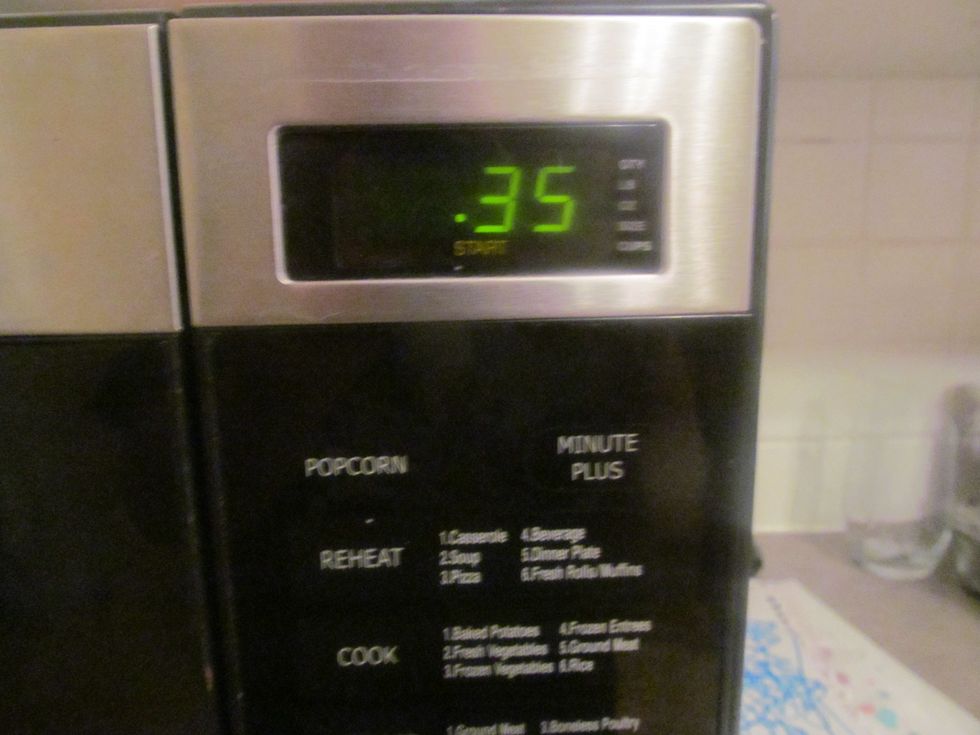 In the meantime put the butter in the microwave for 35 seconds or until melted.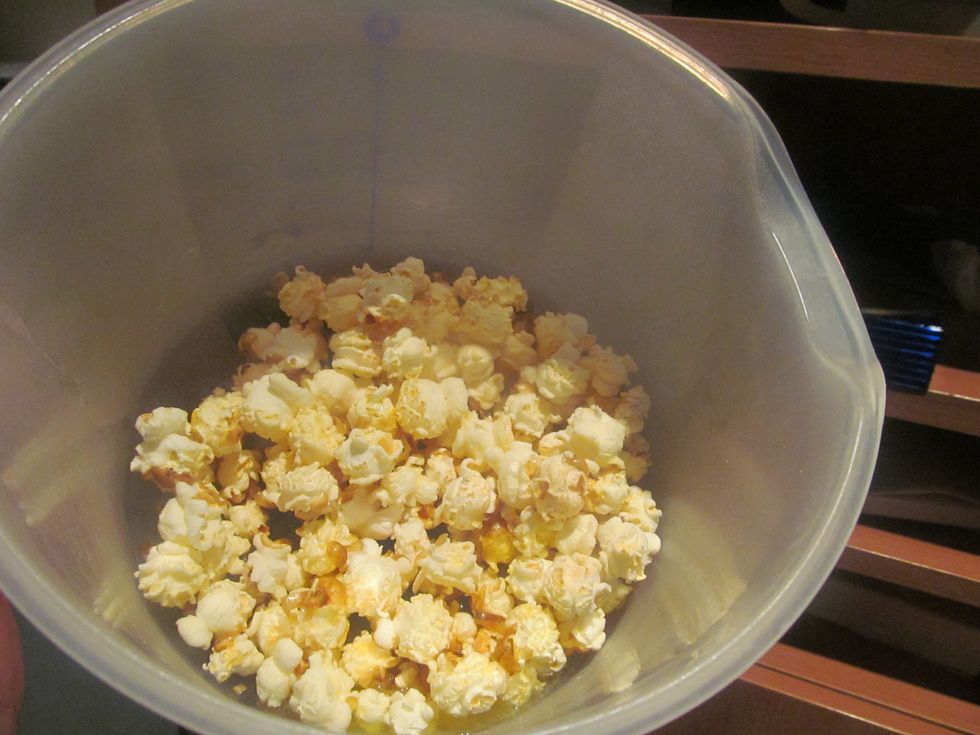 Your popcorn should be done popping in about 1-2 minutes.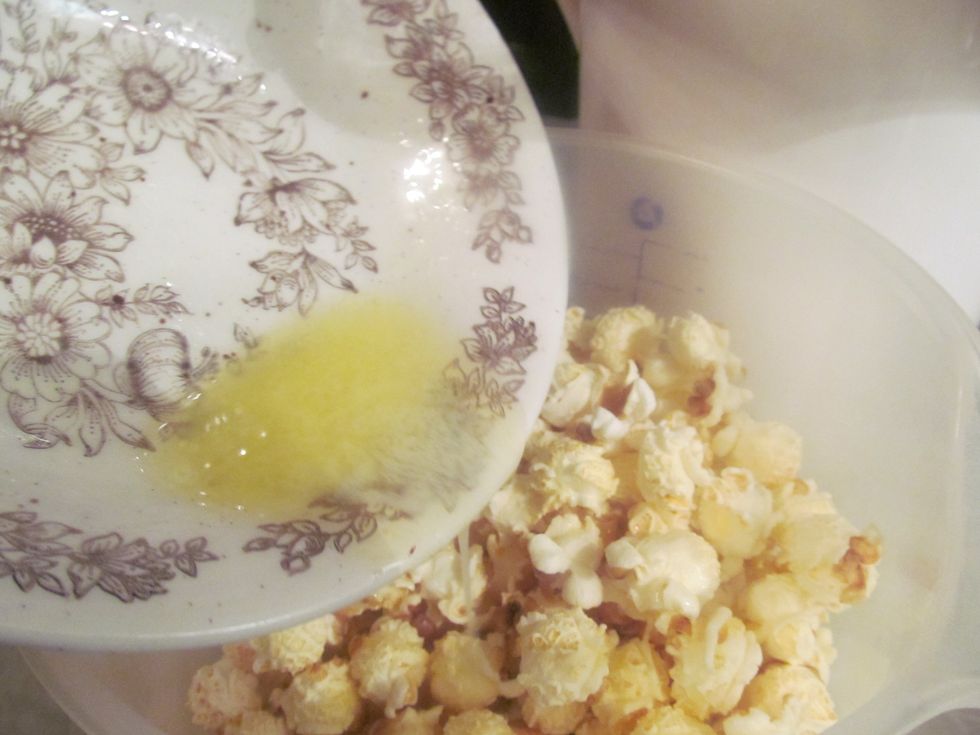 When your popcorn is done, drizzle the butter on top.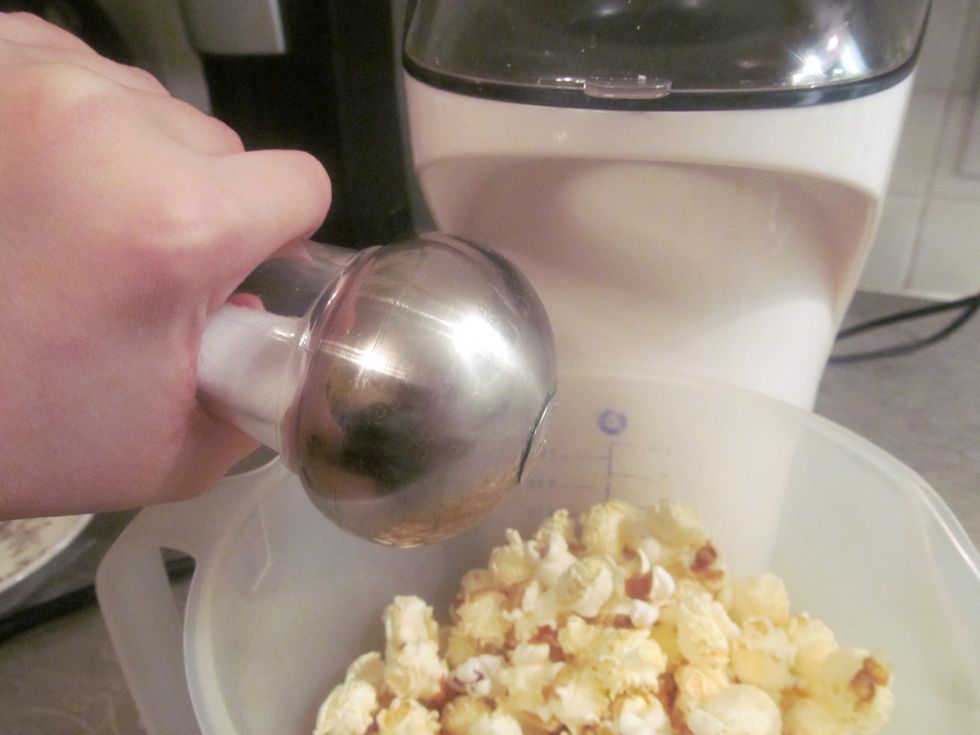 Sprinkle salt on top to taste.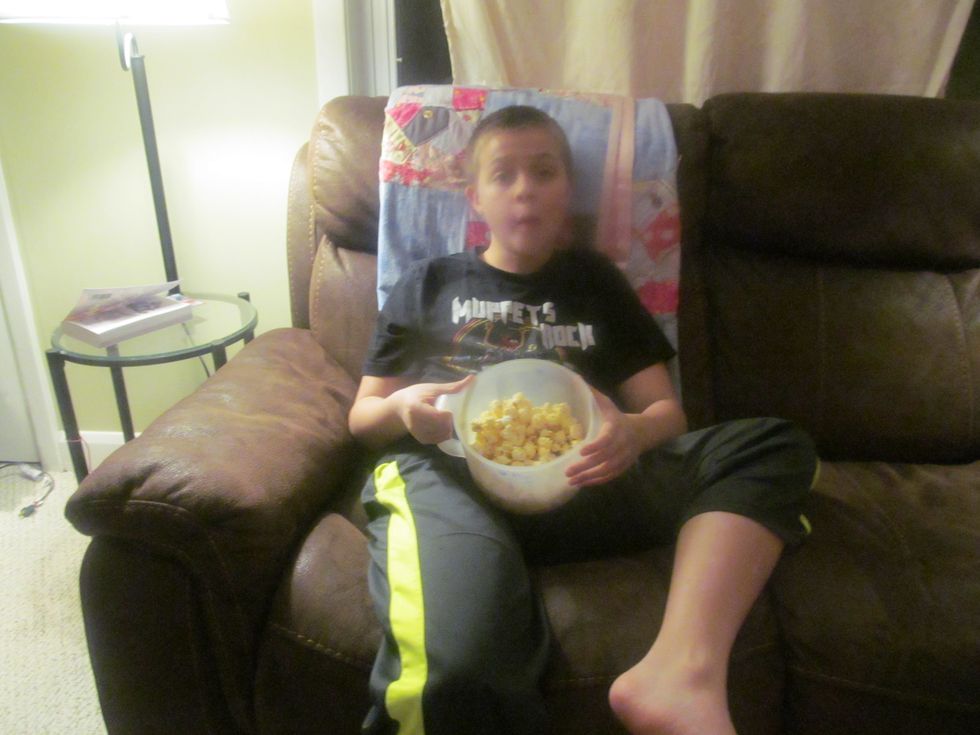 Sit back , relax and enjoy.
Hot Air Popper
1/2c White popcorn kernels
Large Bowl
1/4c Butter
Salt