How to make pop, fizz, clink glitter stir sticks
Make Pop, Fizz, Clink Glitter Stir Sticks
41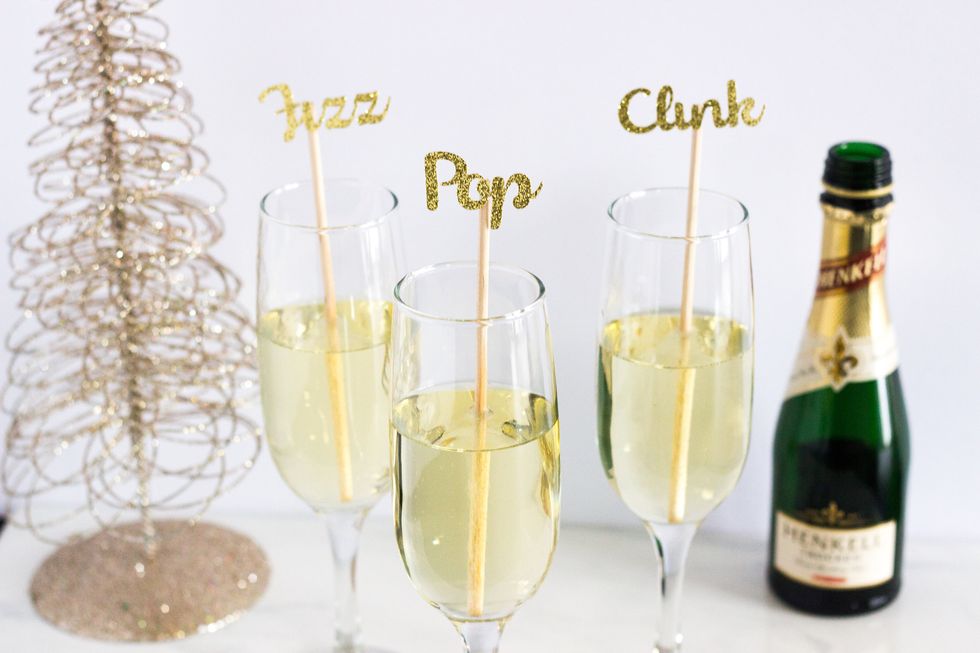 First, I found a fun font that I thought would look good when cut on glitter stock. I downloaded the Armonioso font.
In your Cricut Design Space, add text and start off by writing the word "Pop" using the Armonioso font. I bolded the font as well to make the letters a bit thicker.
Once you have your word written out, using the letter spacing option in the edit section, move the letters closer together.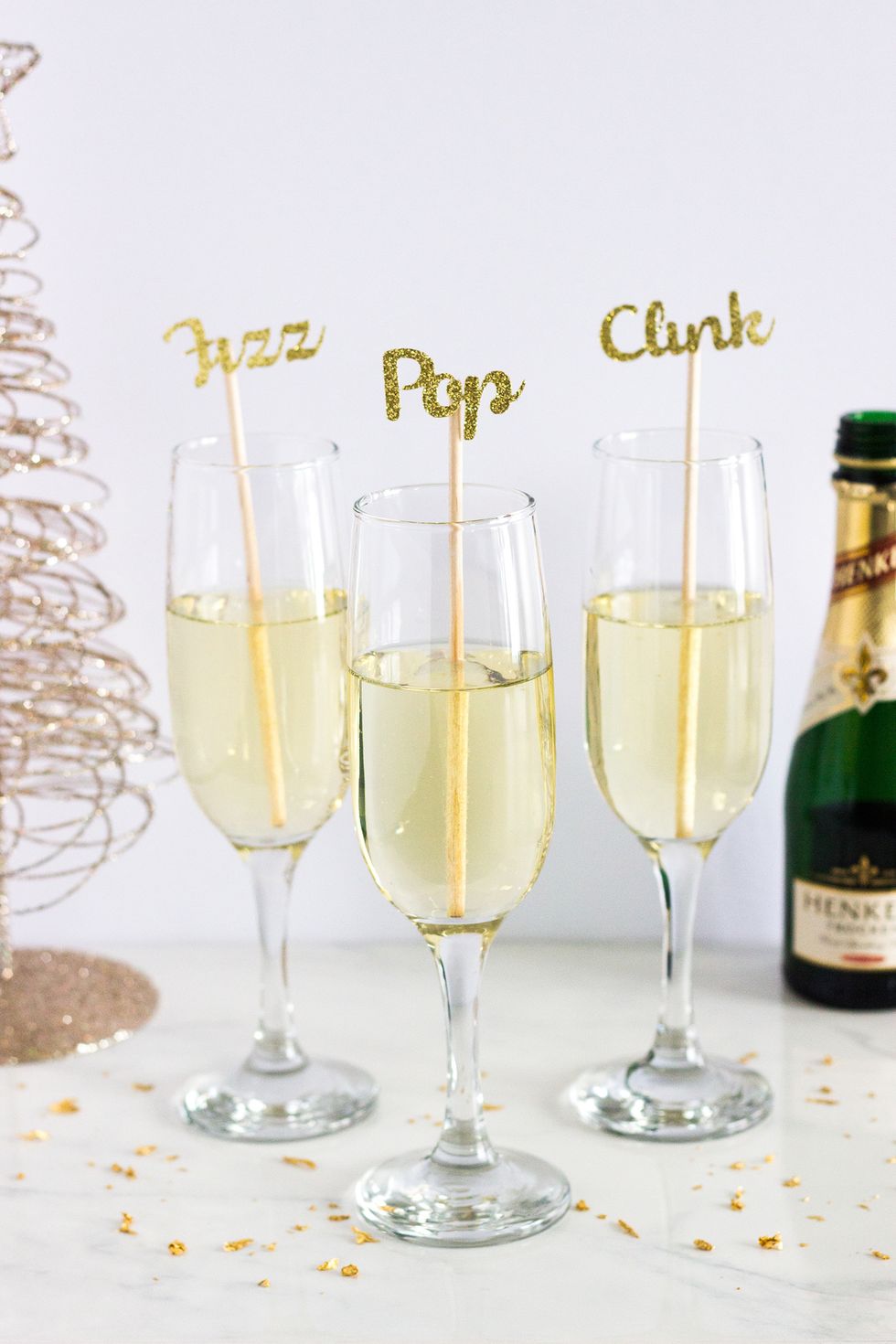 You want the letters to just touch each other so that when you weld the word, the letters are connected.
Once you move your letters close enough to each other, click the Weld option. The letters should now be connected. Continue these steps for the words Fizz and Clink.
Once you weld each of the words, you are ready to cut.
Now that Pop, Fizz and Clink have been cut, grab some wooden dowels, I bought mine at the dollar store. Size your dowels so that they're the appropriate size for your glass, I had to cut mine.
Using a strong adhesive or glue gun, glue Pop, Fizz and Clink to the dowels. That's it, easy right?!
Hope you all enjoyed this sparkly and fun tutorial. If you tried this tutorial, I would love to hear from you. Let me know your thoughts in comments below!
Cricut
Gold glitter stock paper
Wooden dowels
Glue gun or strong adhesive glue
Vicky B.
I create pretty things. ? | \nDIY, Beauty, Decor, Floral Design, Events |Mimosa Lover | Find me on Pinterest, Instagram: @vickybdesigns | Snapchat: @vickybtv