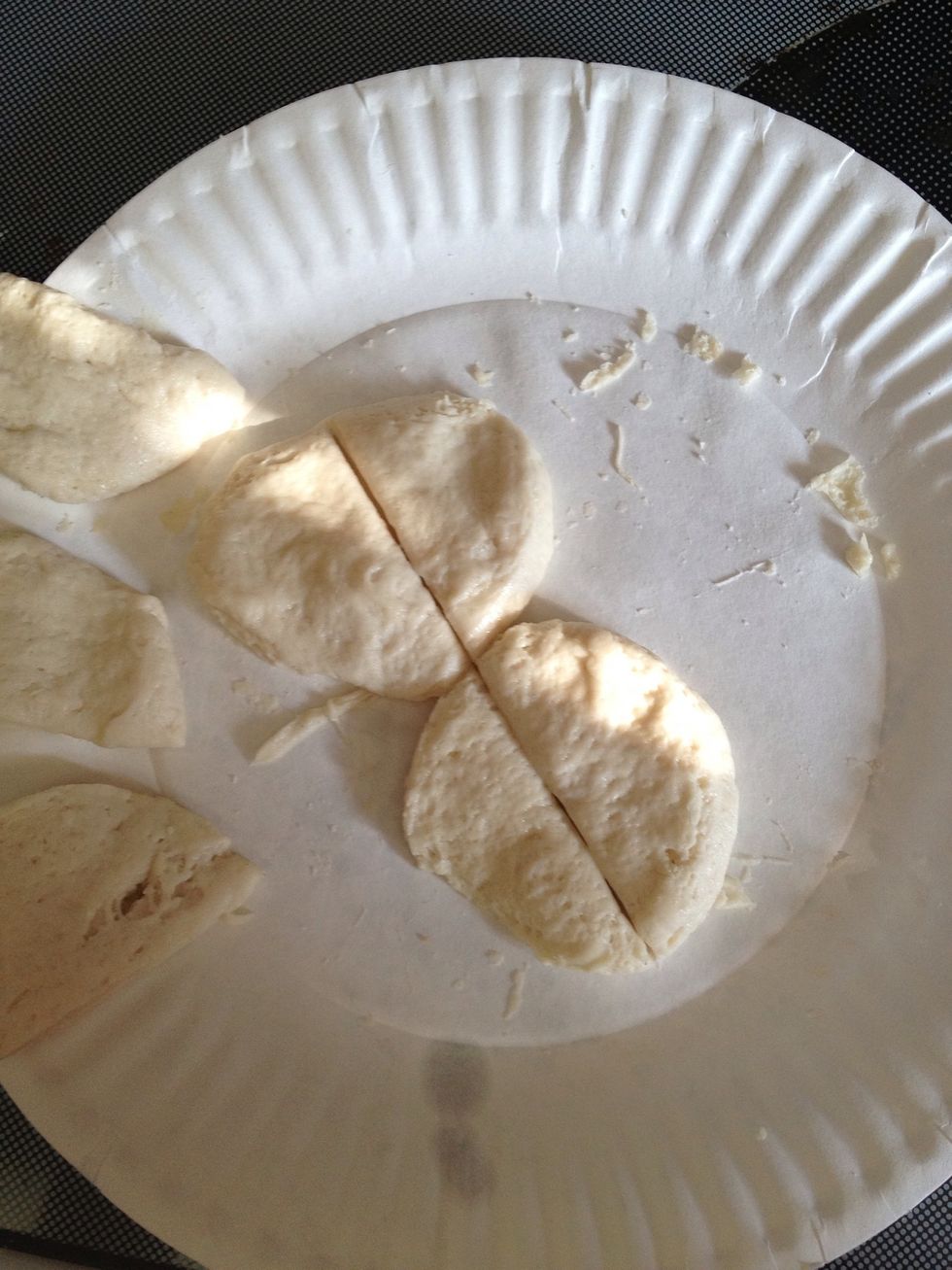 Pop your biscuit can, flatten and cut in half each raw biscuit round.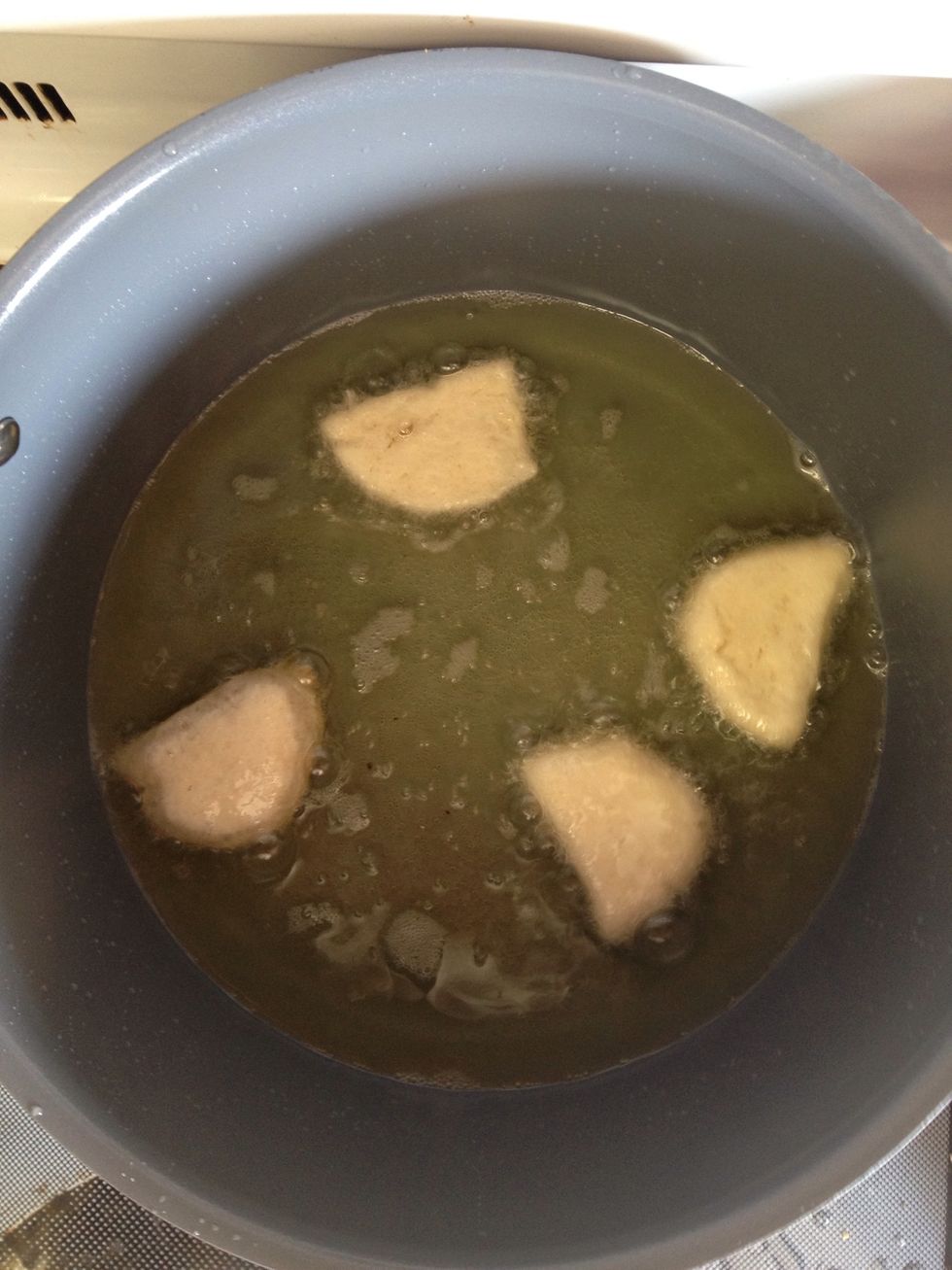 Heat veggie oil in a pot over high heat until bubbles start to form on the bottom. Turn heat down to medium after oil is hot. Drop biscuits into oil. Make sure they don't touch.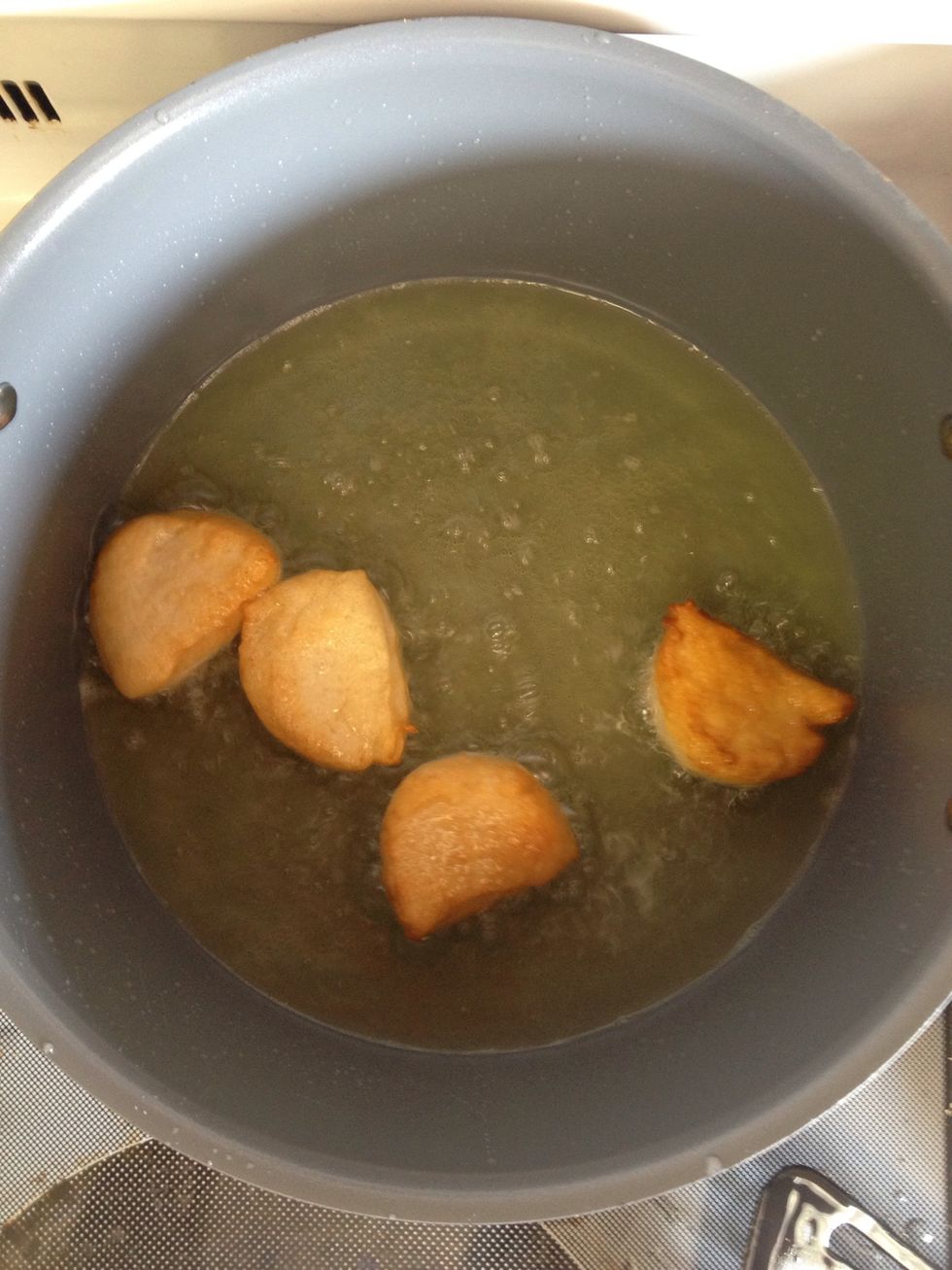 Flip each one over to cook both sides when edges become light brown. Don't add to many biscuits to oil at once, it cools oil and takes longer to cook. Fry the biscuits in small batches.
When done cooking take doughnuts out of oil, place on a plate and allow to cool.
Combine cinnamon and sugar in a small bowl. Mix together. Add a few doughnuts and toss to coat.
Enjoy. A quick and easy treat or snack.
1.0 Can favorite pop biscuits
4.0c Vegetable oil
5.0Tbsp Sugar
3.0Tbsp Cinnamon
1.0 Pot to cook doughnuts
1.0 Slotted flipper
1.0 Small plastic bowl