How to make pomegranate aubergines baba ghannouj
Baba GHANNOUJ is a traditional east mediteranean dip - mezzeh . with few pomegranate grains . In recent nutrition study, Pomegranate has been added to the super food list...so I updated a classic
7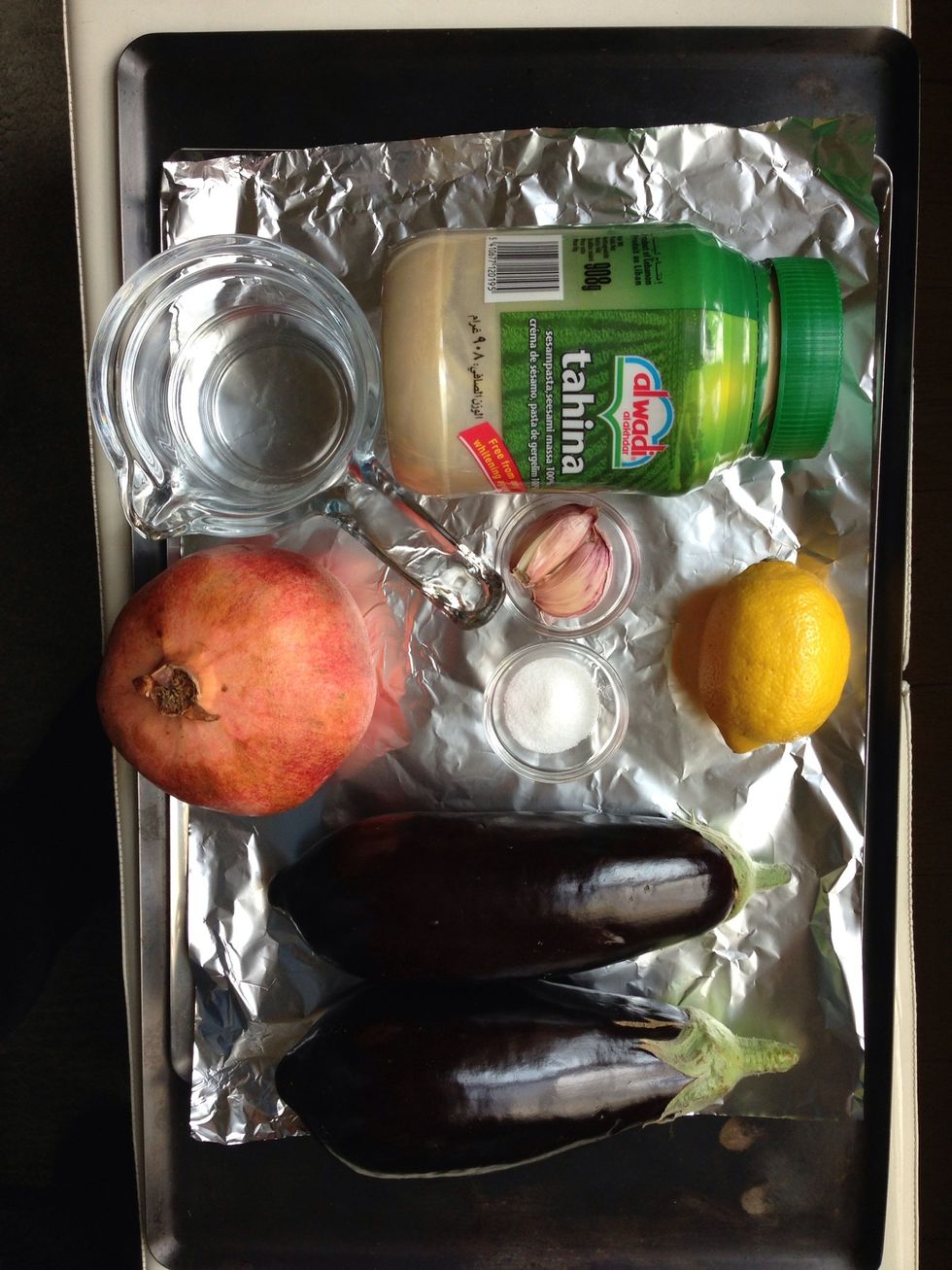 Here are your ingredients . Needless to say that you can use organic ones. You can also make your own tahine by processing organic sesme seeds adding simply water.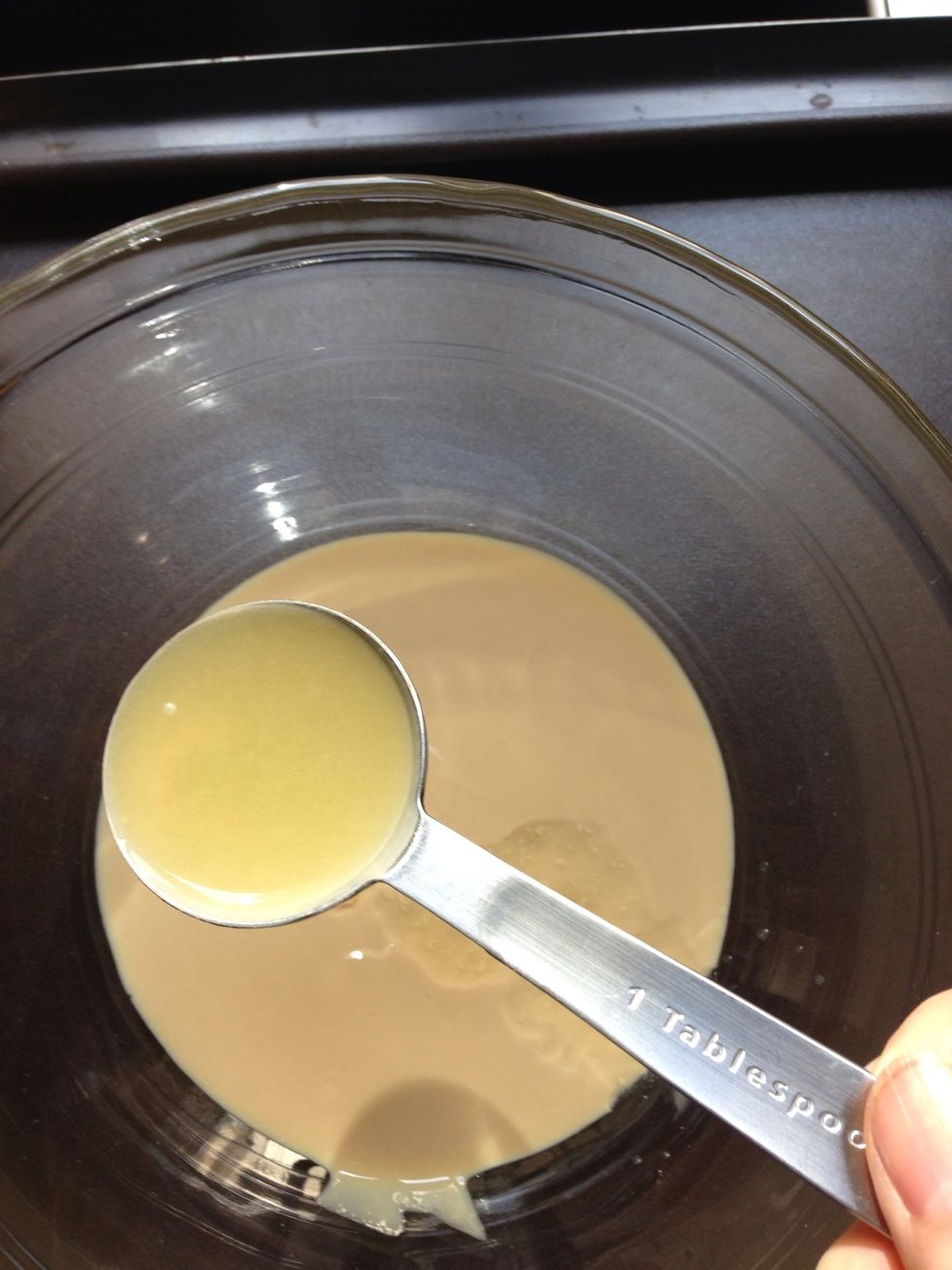 In a bowl you put tahine ,lemon juice, water and salt and...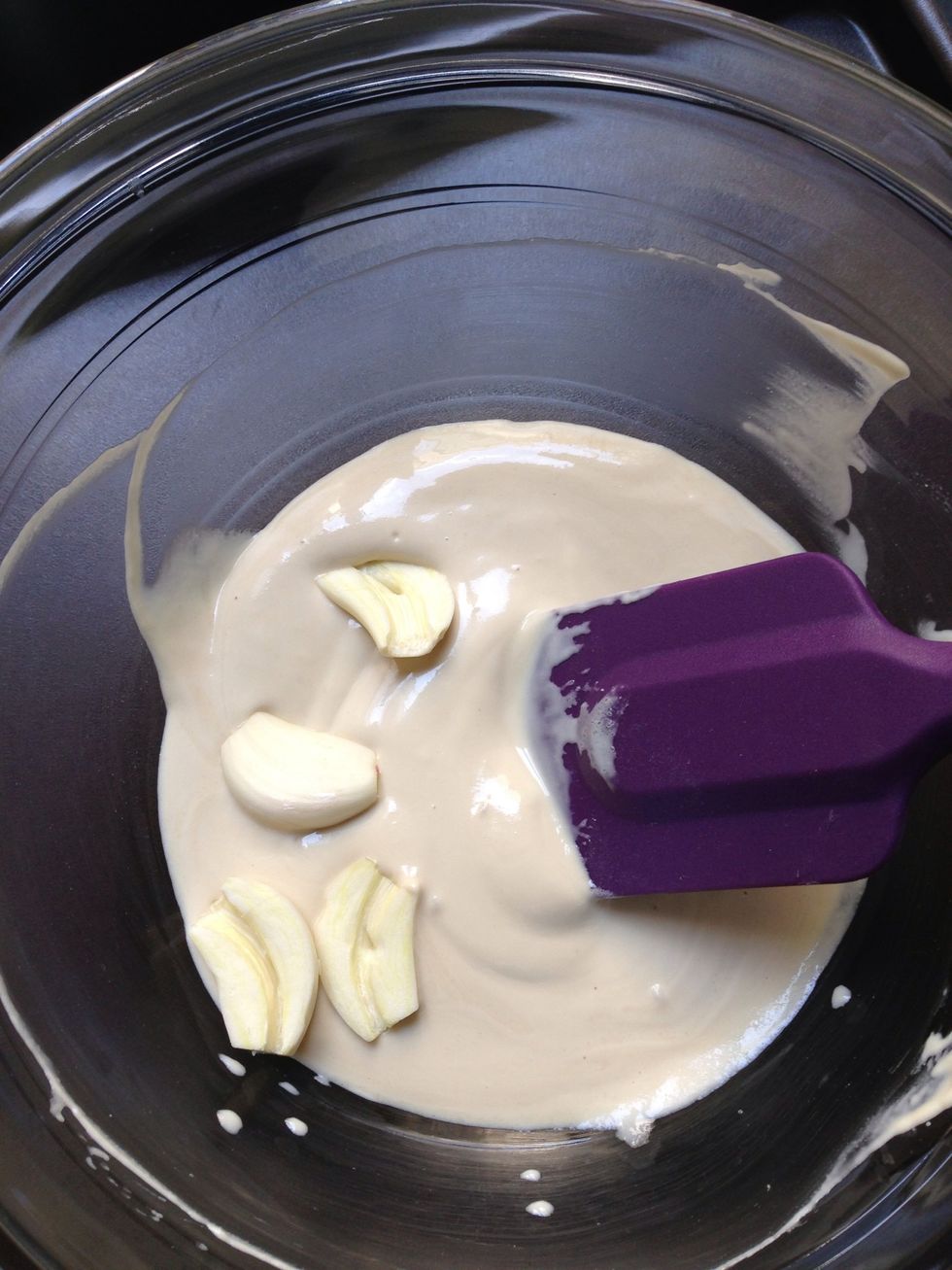 Peel garlic and take out the inside. Supposedly it is the part responsible for bloating.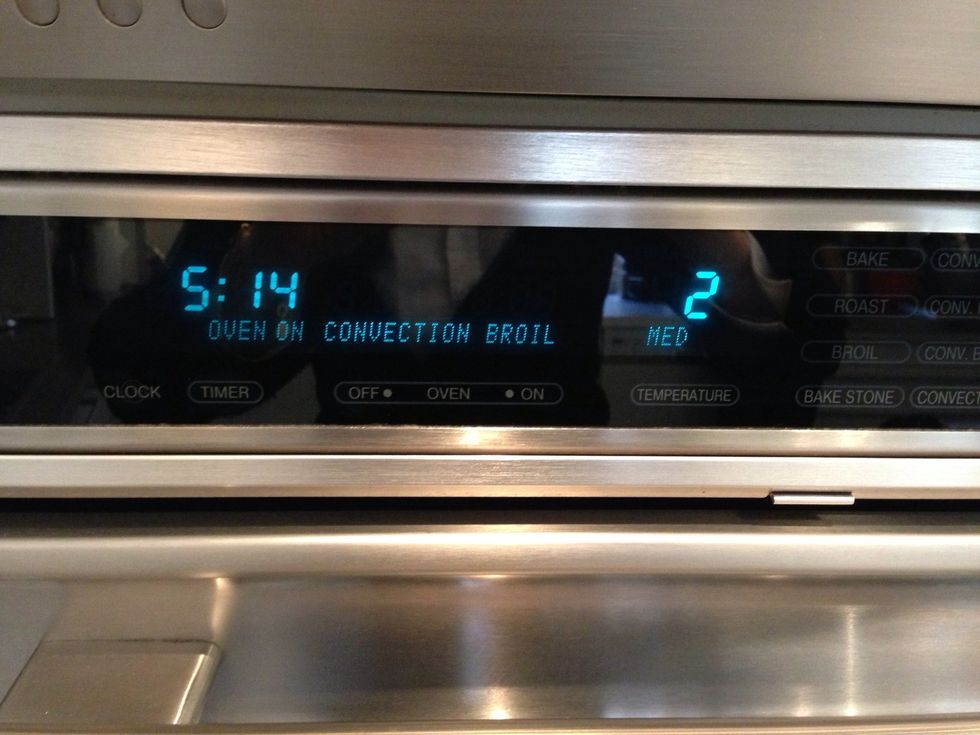 Put on your oven medium convection broil. Or just broil if you don't have convection oven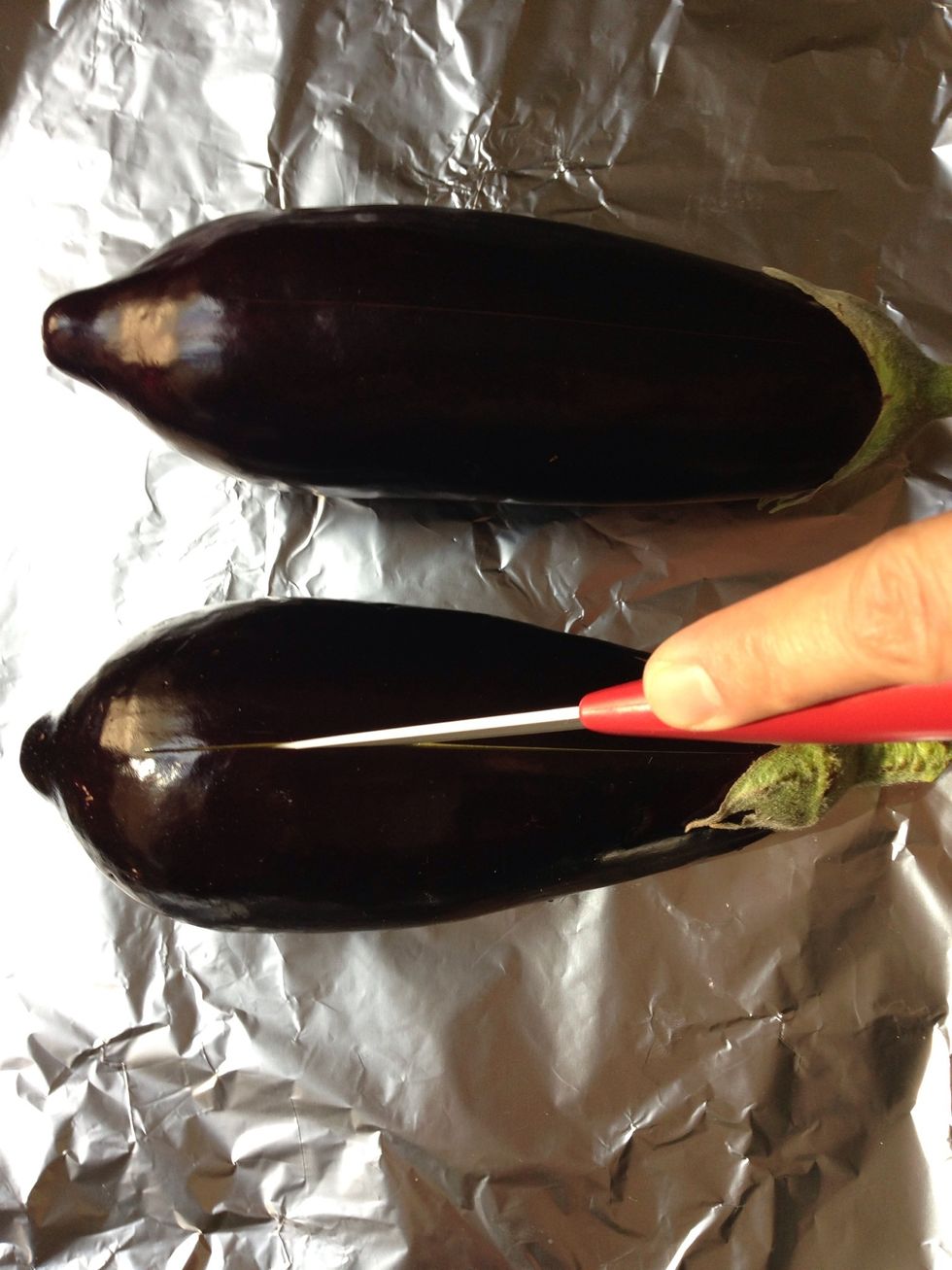 Put aubergines on a tray lined with foil and slit them... Otherwise they might explode in the oven and cook them for 40ins. Turn them at mid time ... That is after 20 mins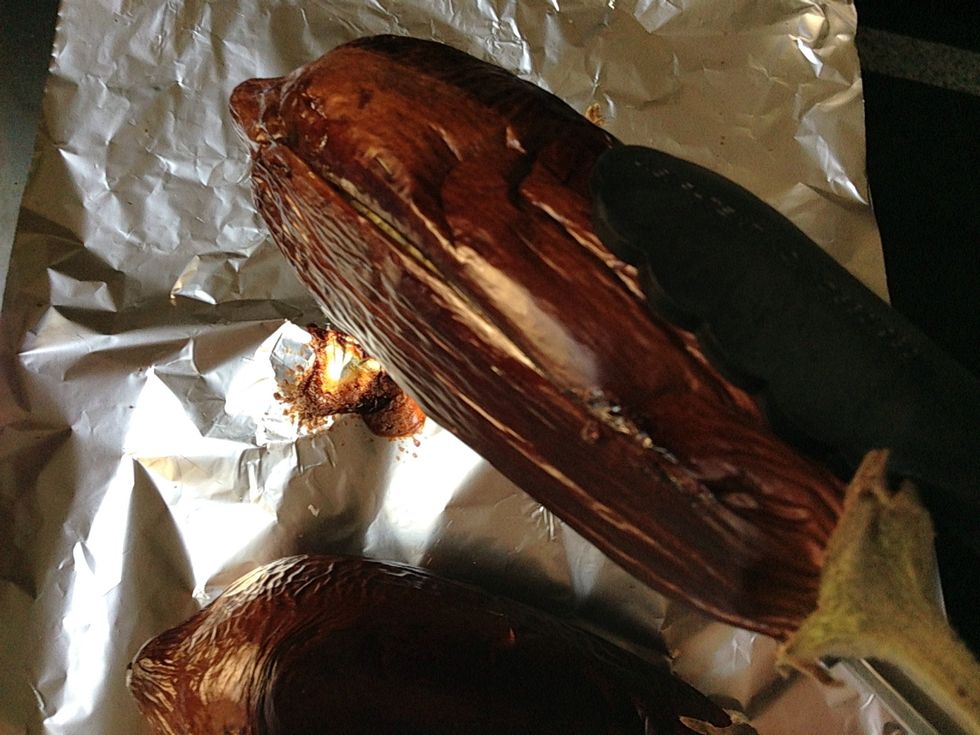 This is how they would look like when out of the oven after 40 mins.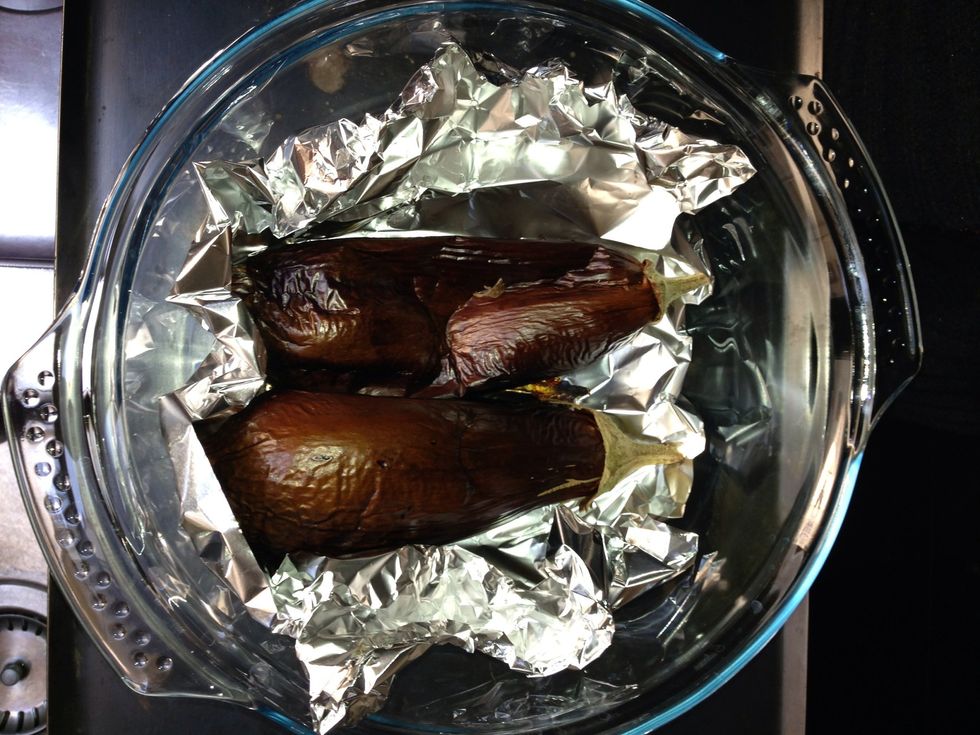 Put them in a covered pot or in a paper bag tightly closed untill cold.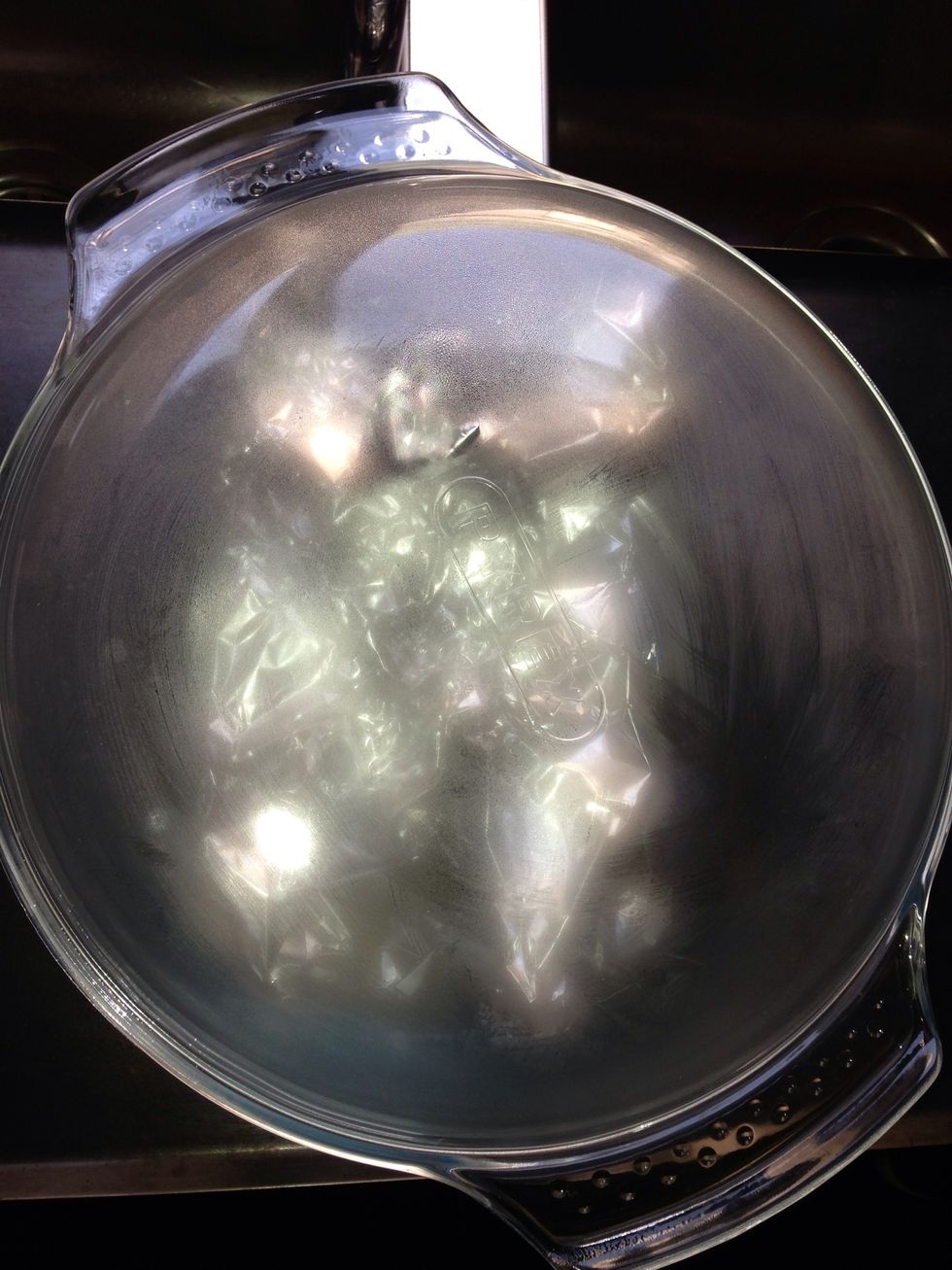 Covered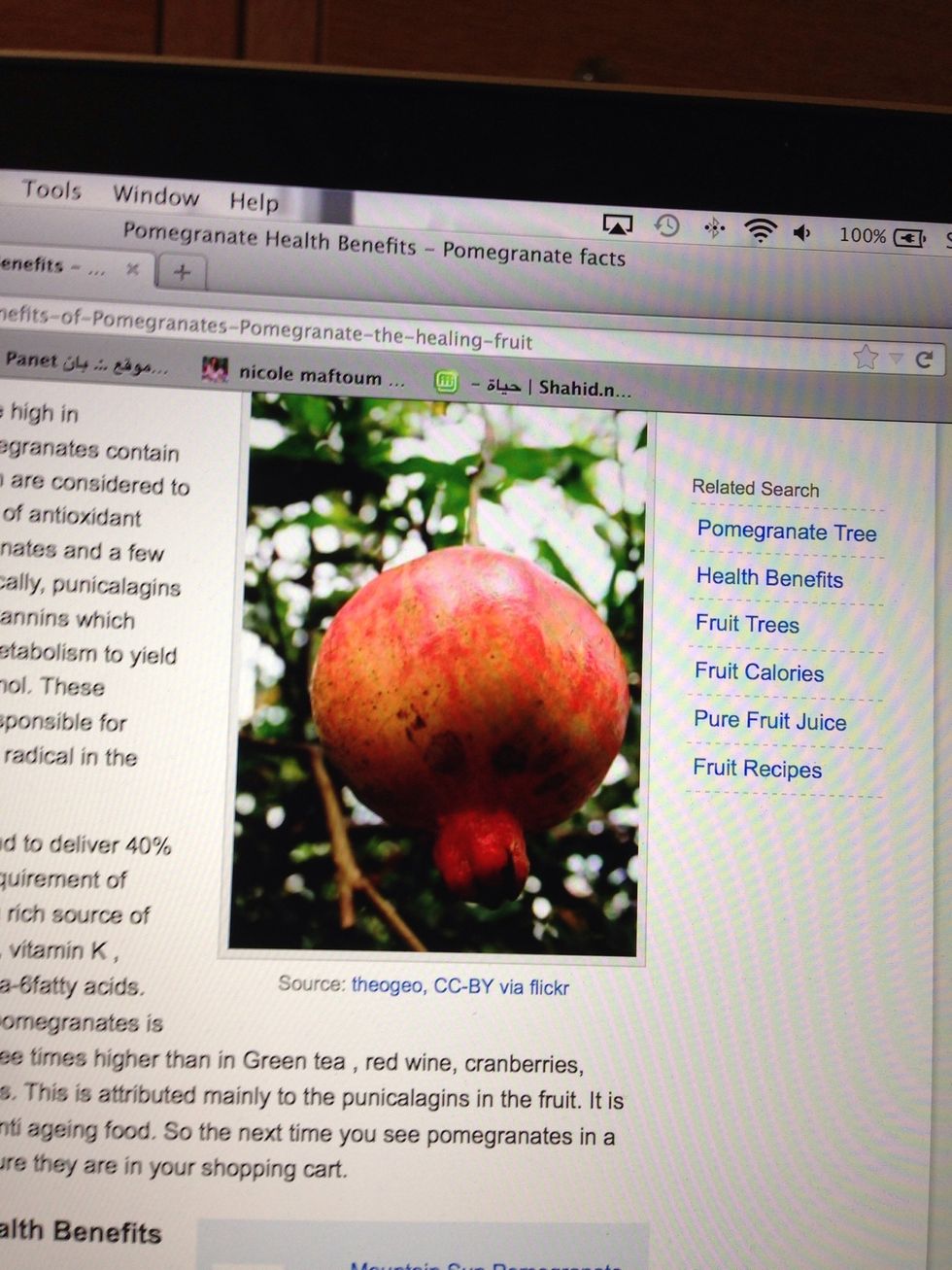 Beautifull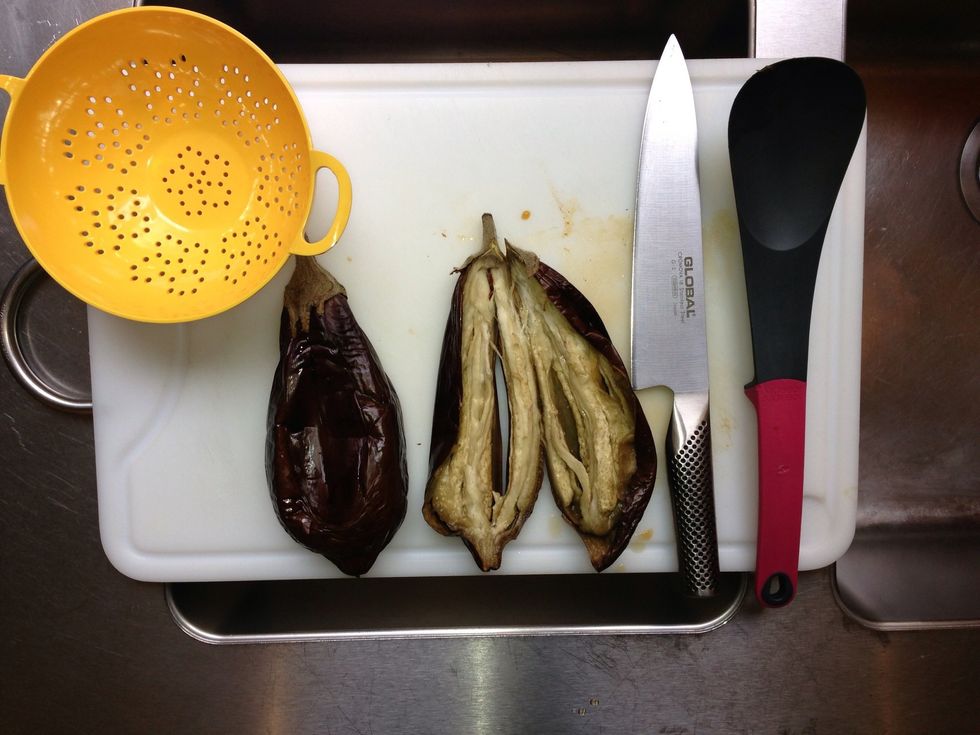 30 mins after, aubergines are cold. Slit them with a knife and spoon out the inside Put in a strainer with a bit of salt. May b you can add some lemon Juice to stop them from getting darker.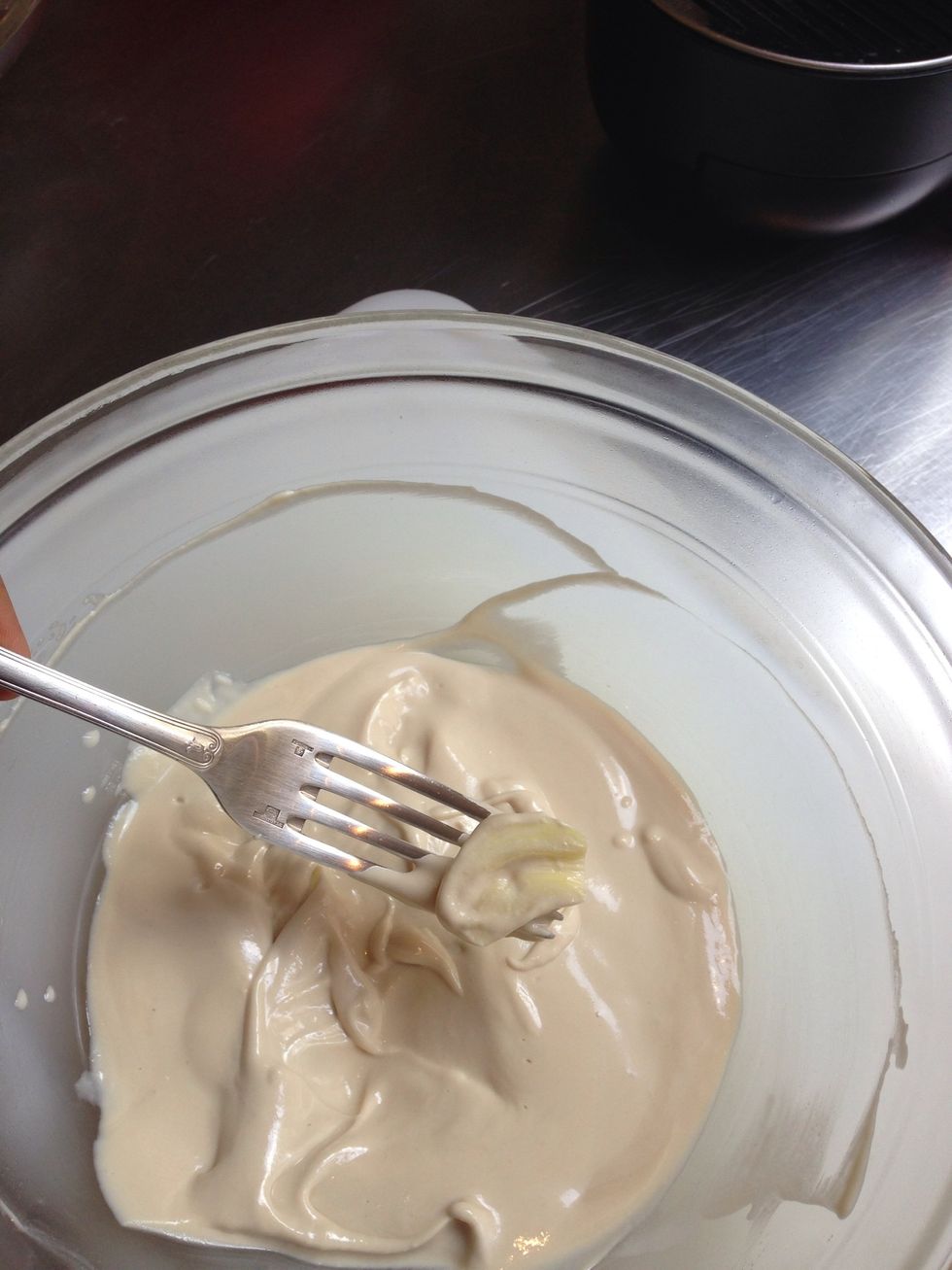 take out the four peices of garlic. BUT If you wish to make the recipie wit the garlic, you just crush 1 or 2 peices over the tahine sauce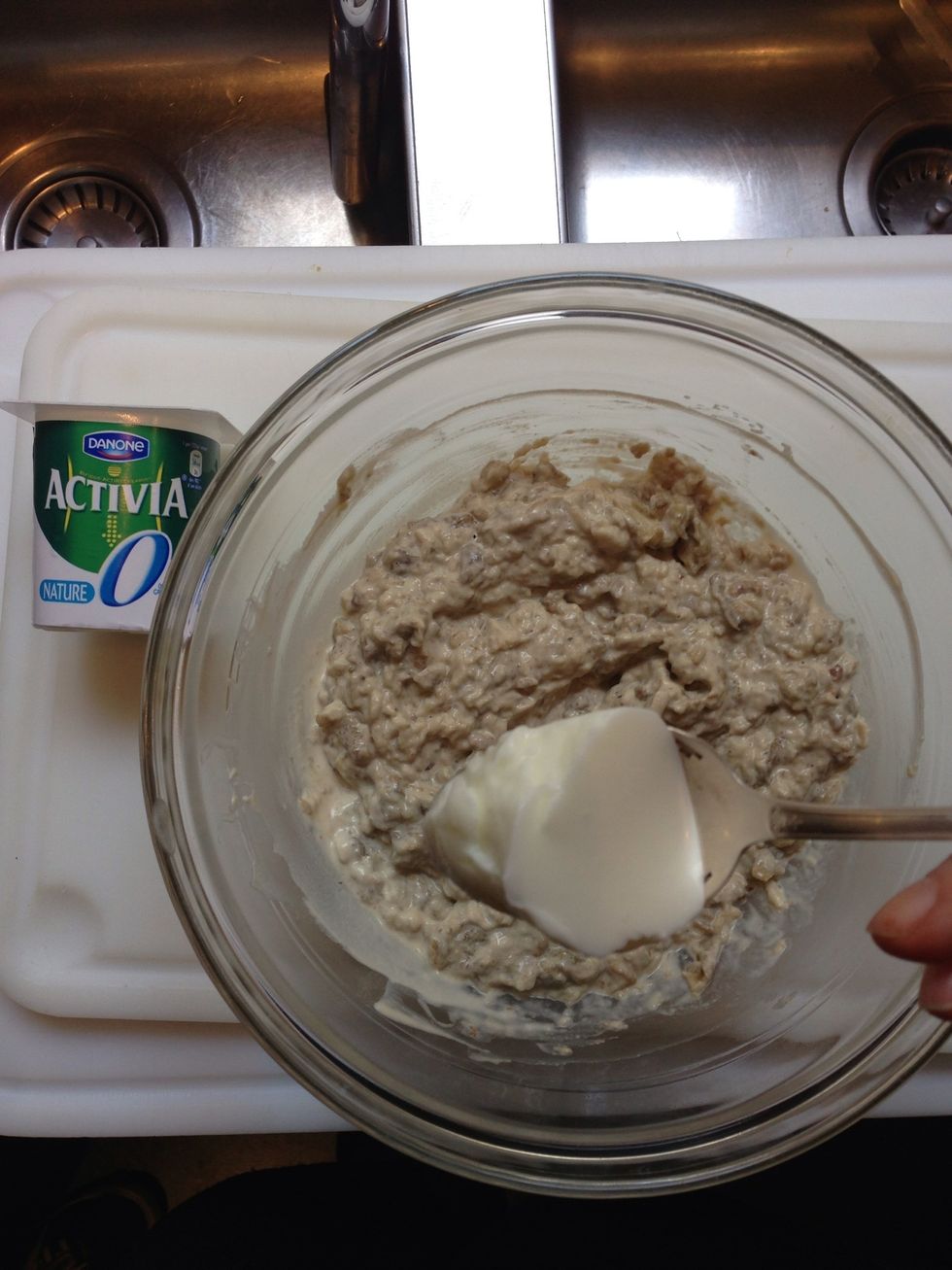 Add yogurt then the half of the pomegranate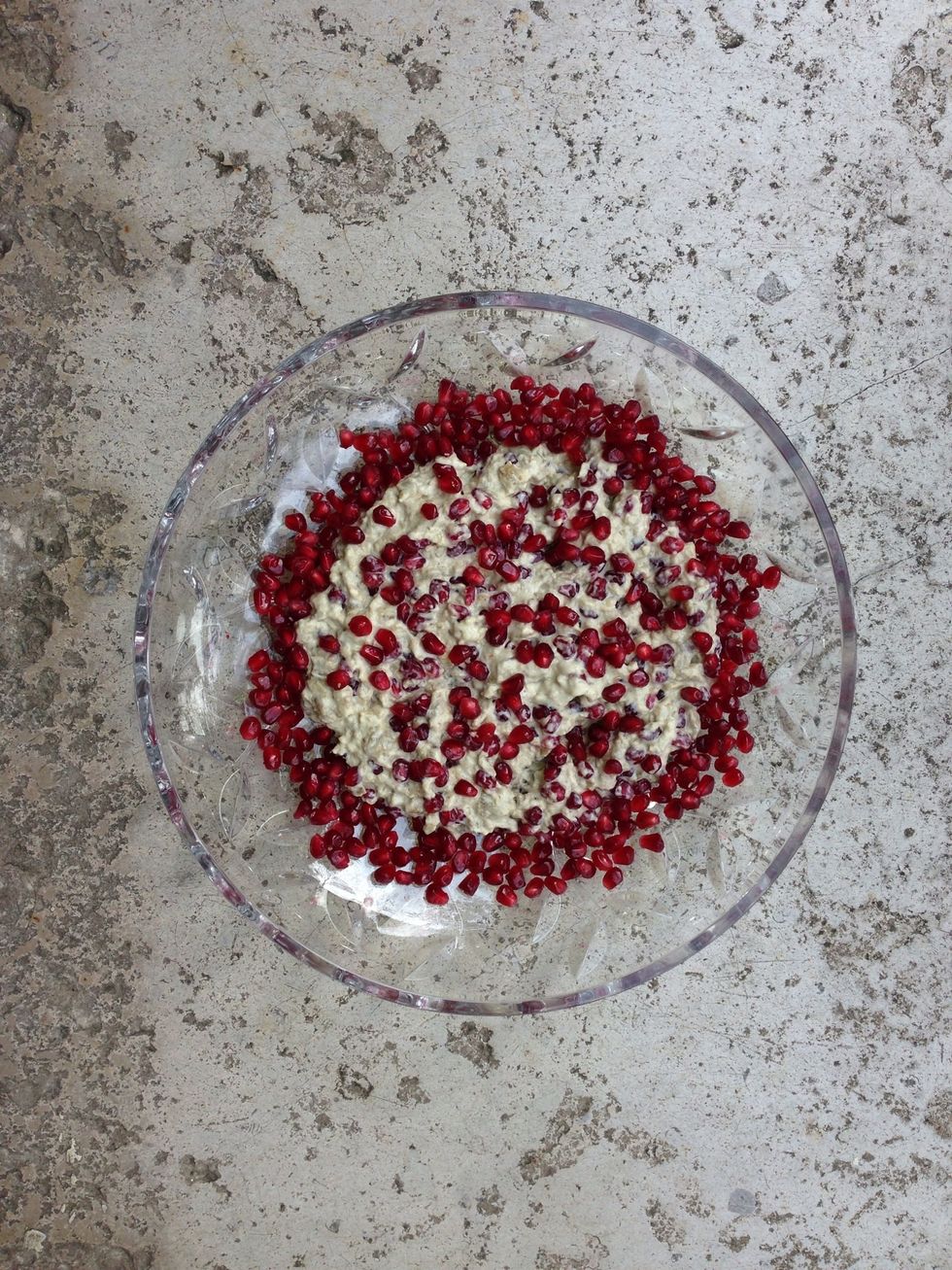 Put in the serving dish and garnish with the rest of the pomegranate. Voila
2.0 Aubergines
6.0Tbsp Tahine
2.0Tbsp Lemon juice
4.0Tbsp Water
1.0Tbsp Salt
2.0 Garlic cloves
1.0 Grenade sweet or sour when available
2.0Tbsp Plain fat free yogurt optional