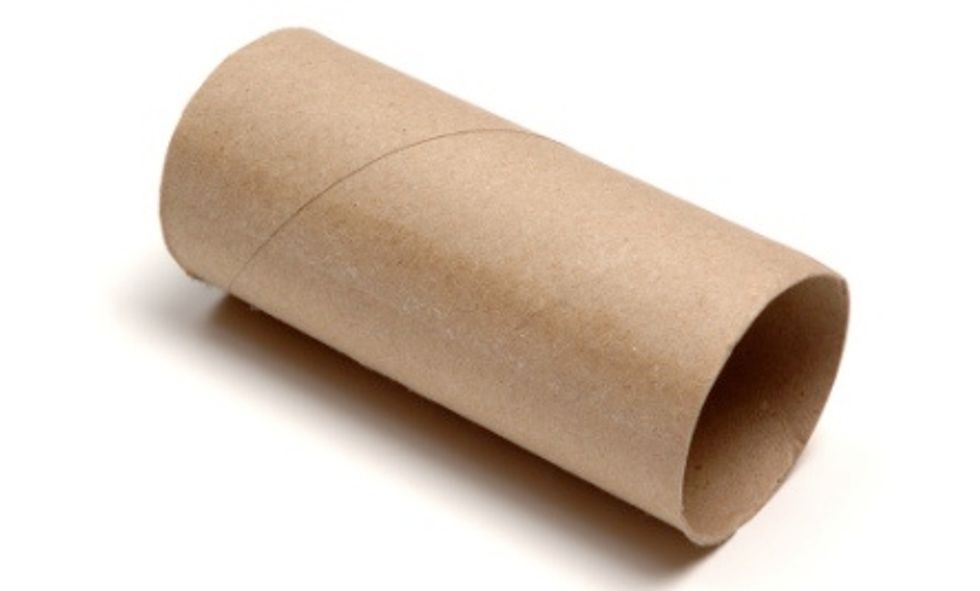 Gather your supplies. Take your empty toilet paper roll and put your bigger designed paper and rap it around the toilet paper roll. use double sided tape and put the two sides together.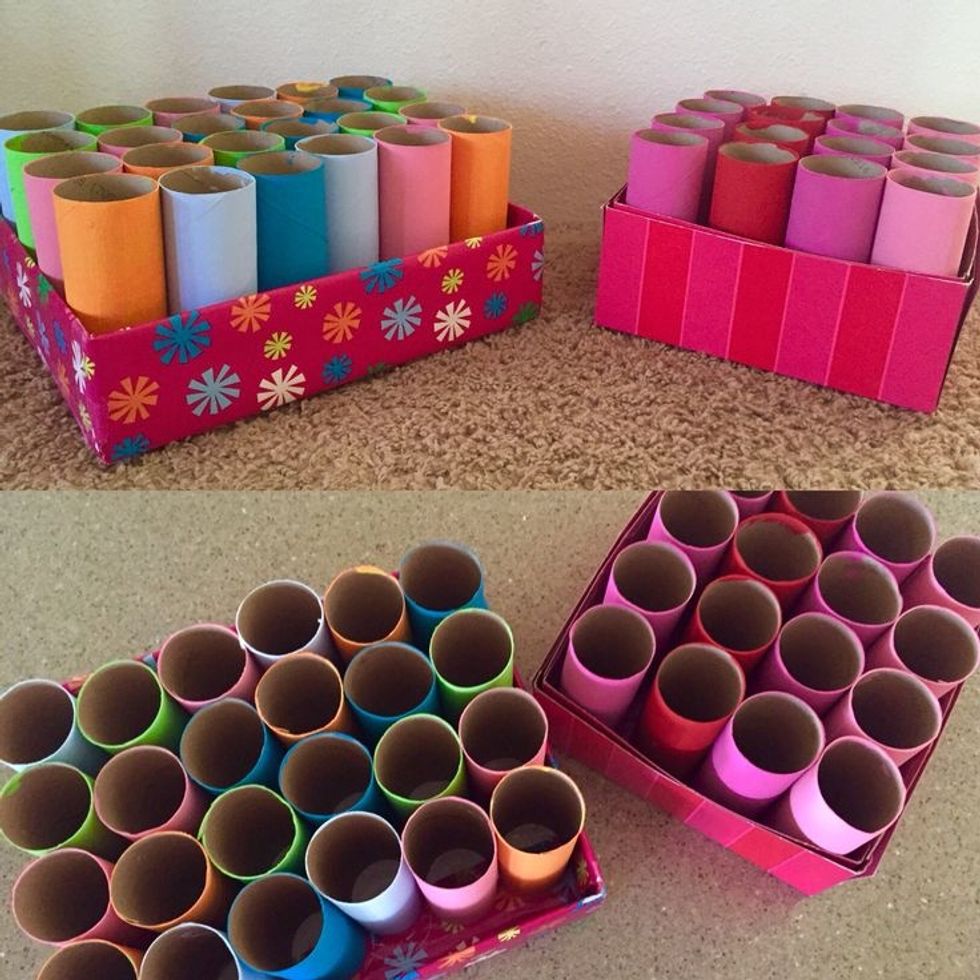 there should be some paper a the top of the roll if so tuck it in. Put that beside you.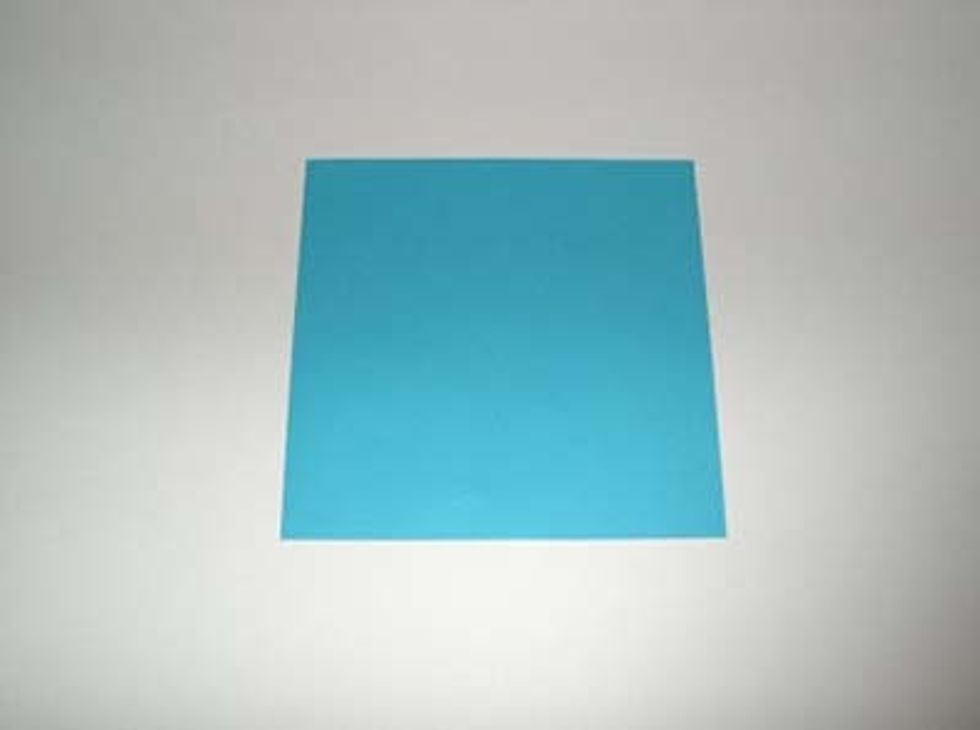 Draw a circle and a straight line half way through the circle cut out the circle and the line then use the double sited tape it should turn out like cone. hot glue that on to the top of the house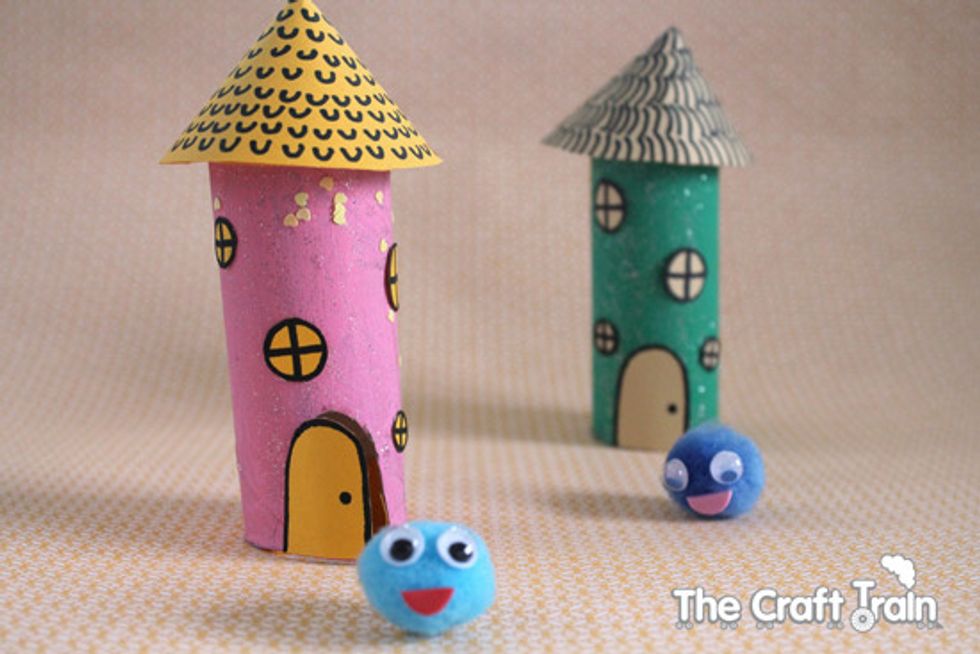 Then add your door and windows. With adding you door cut from one side then curve it and then stop. make sure your door fits the pom pom pets then with your other paper make good sized windows.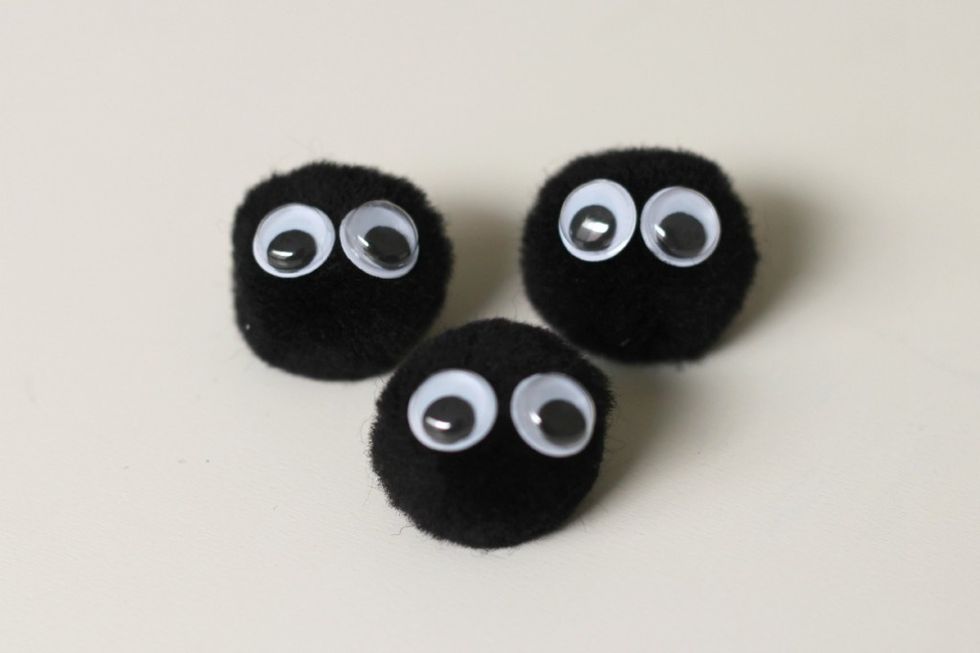 it's now time to make the pom pom pets! take the pom pom and eyes of your choose and hot glue gun the eyes to the pom pom like in the picture.
5.0 pom poms
1.0 toilet paper roll
1.0 piece of large pattered papper
1.0 piece of small pattered paper
1.0 hot glue gun
1.0 pair of scissors
1.0 roll of double sided tape
1.0 extra piece of paper