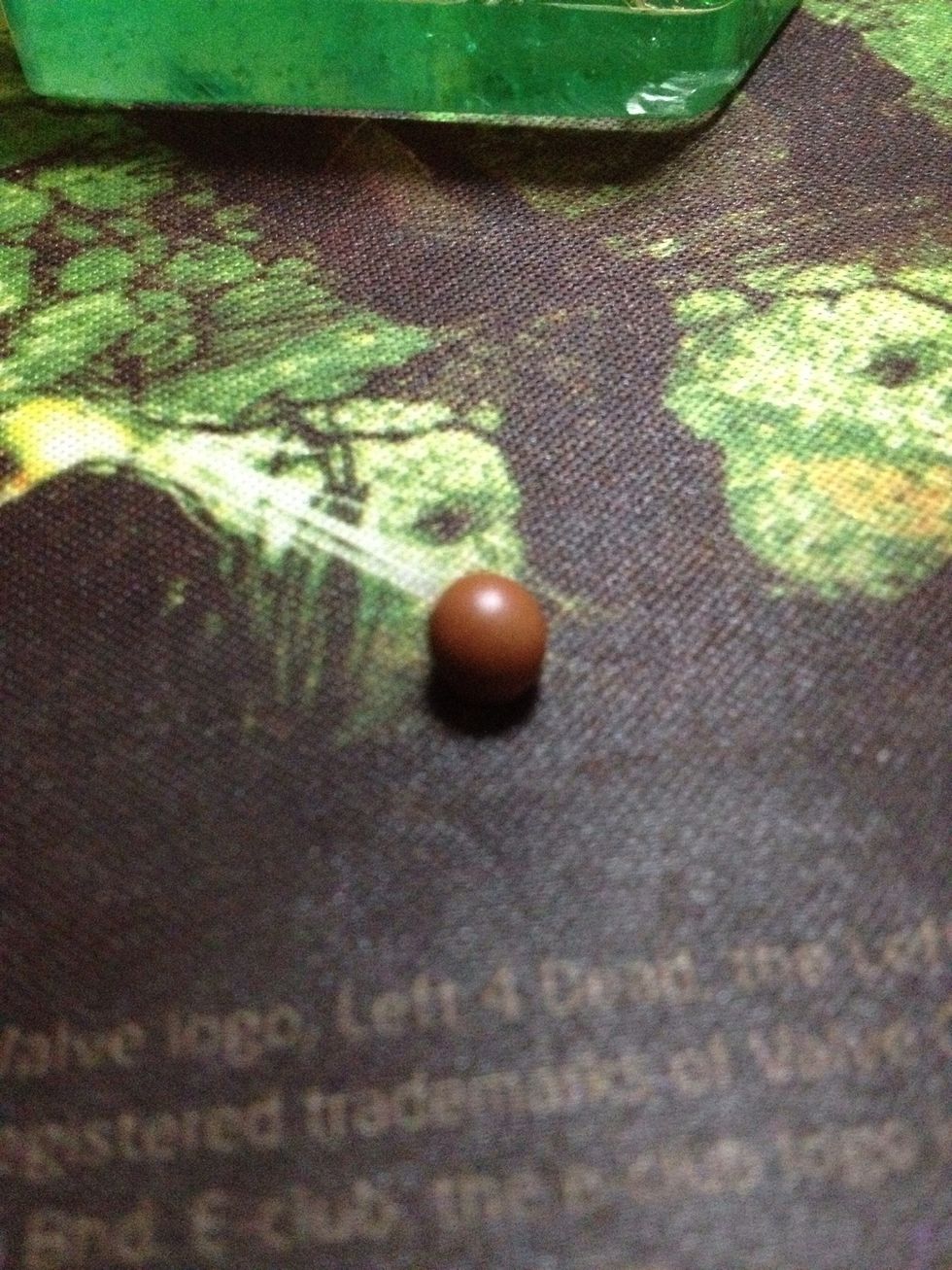 Roll the brown clay into tiny balls. These are going to be the chocolate filling of the M&Ms.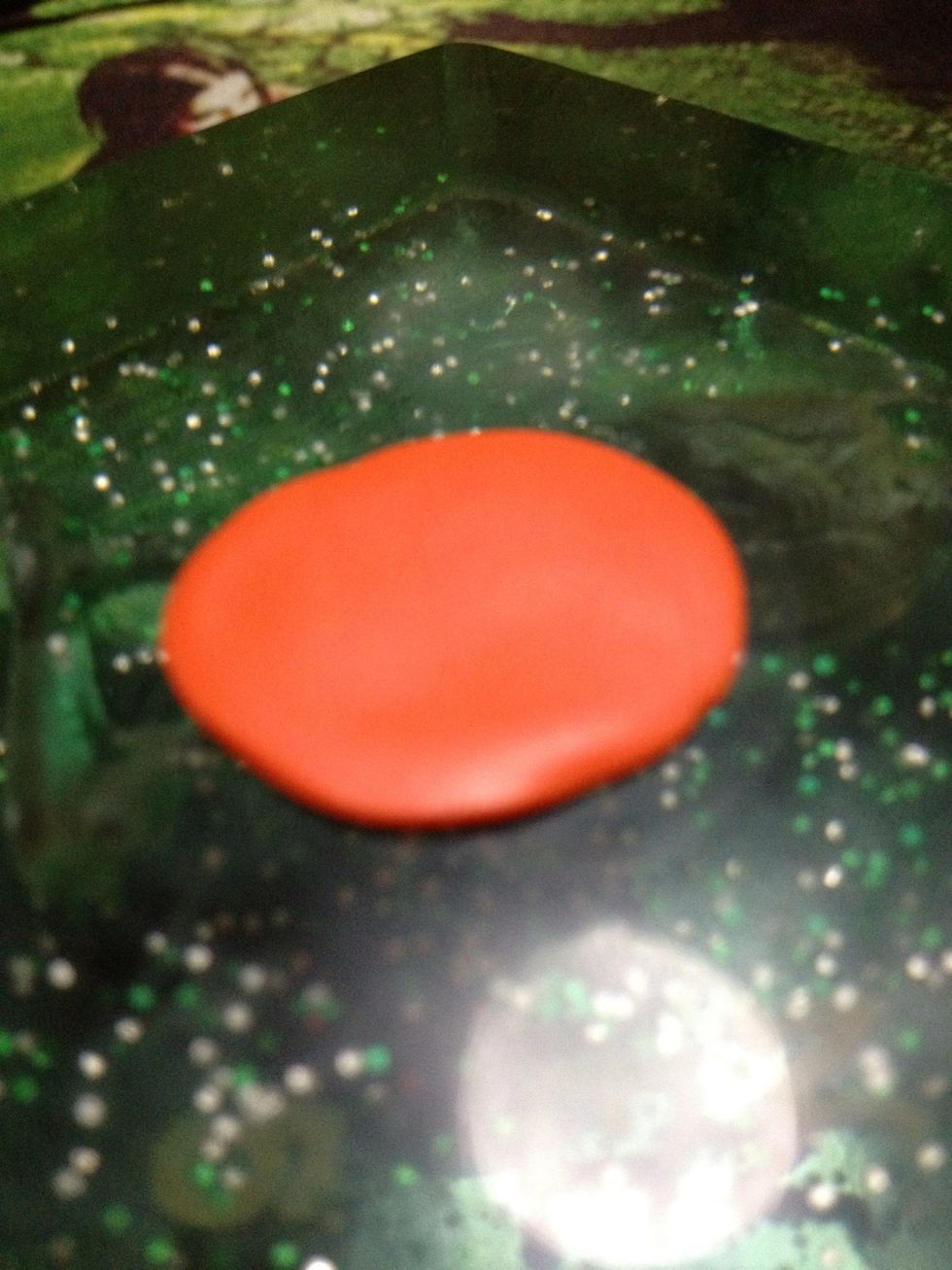 Flatten the polymer clay colours of the M&Ms.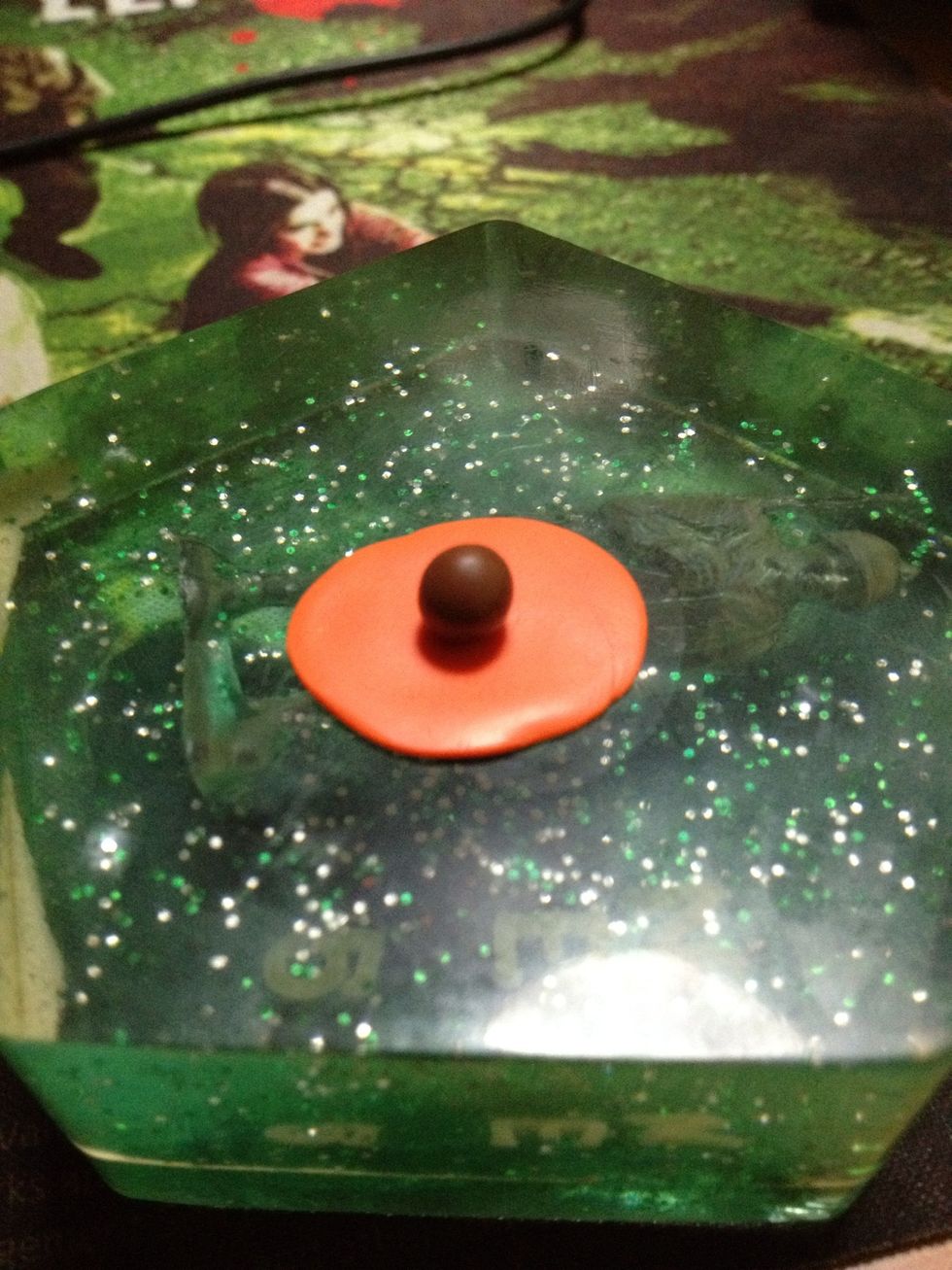 Place the brown clay on top of the flatten casing.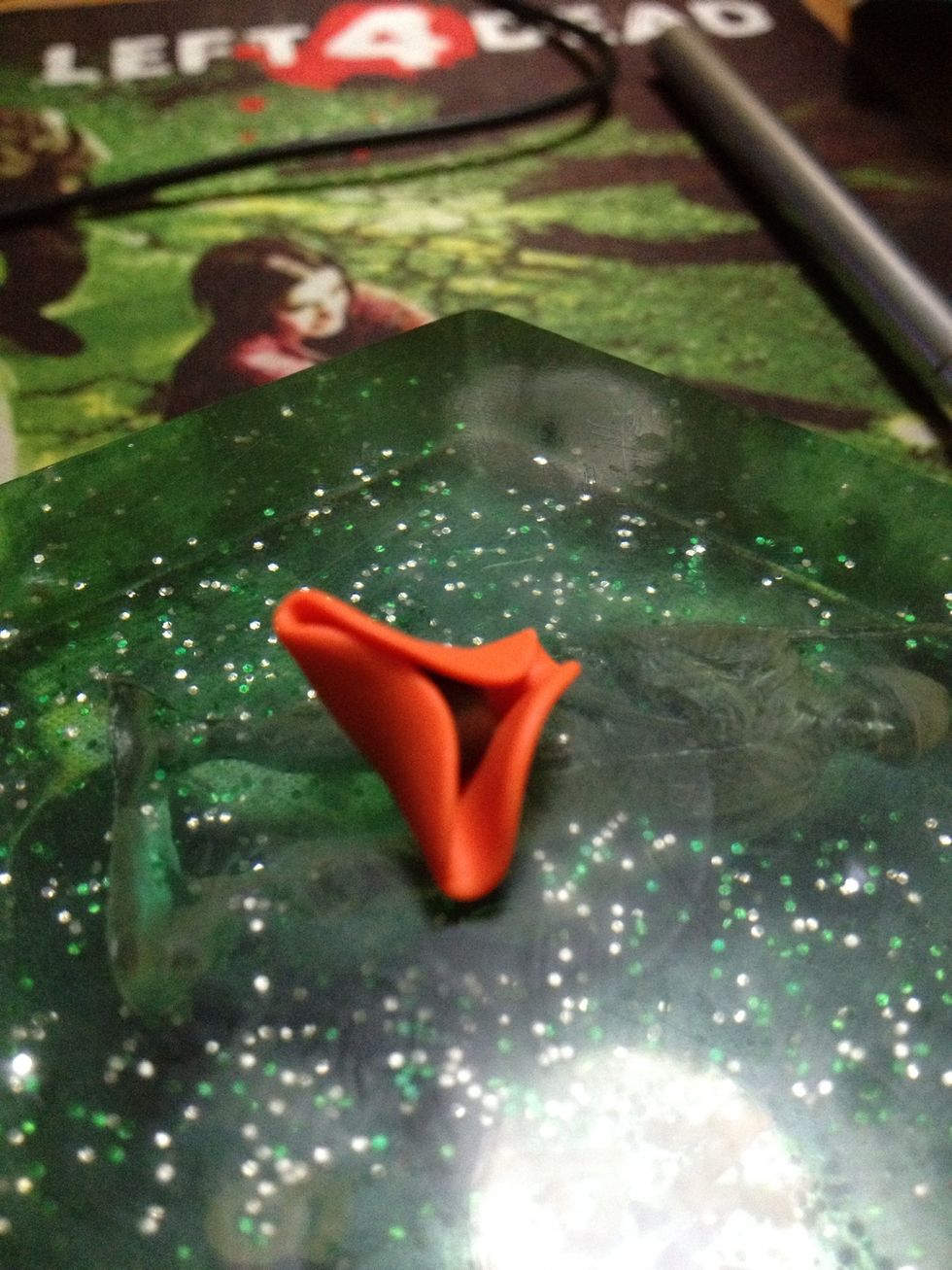 Wrap the coloured clay around the brown clay.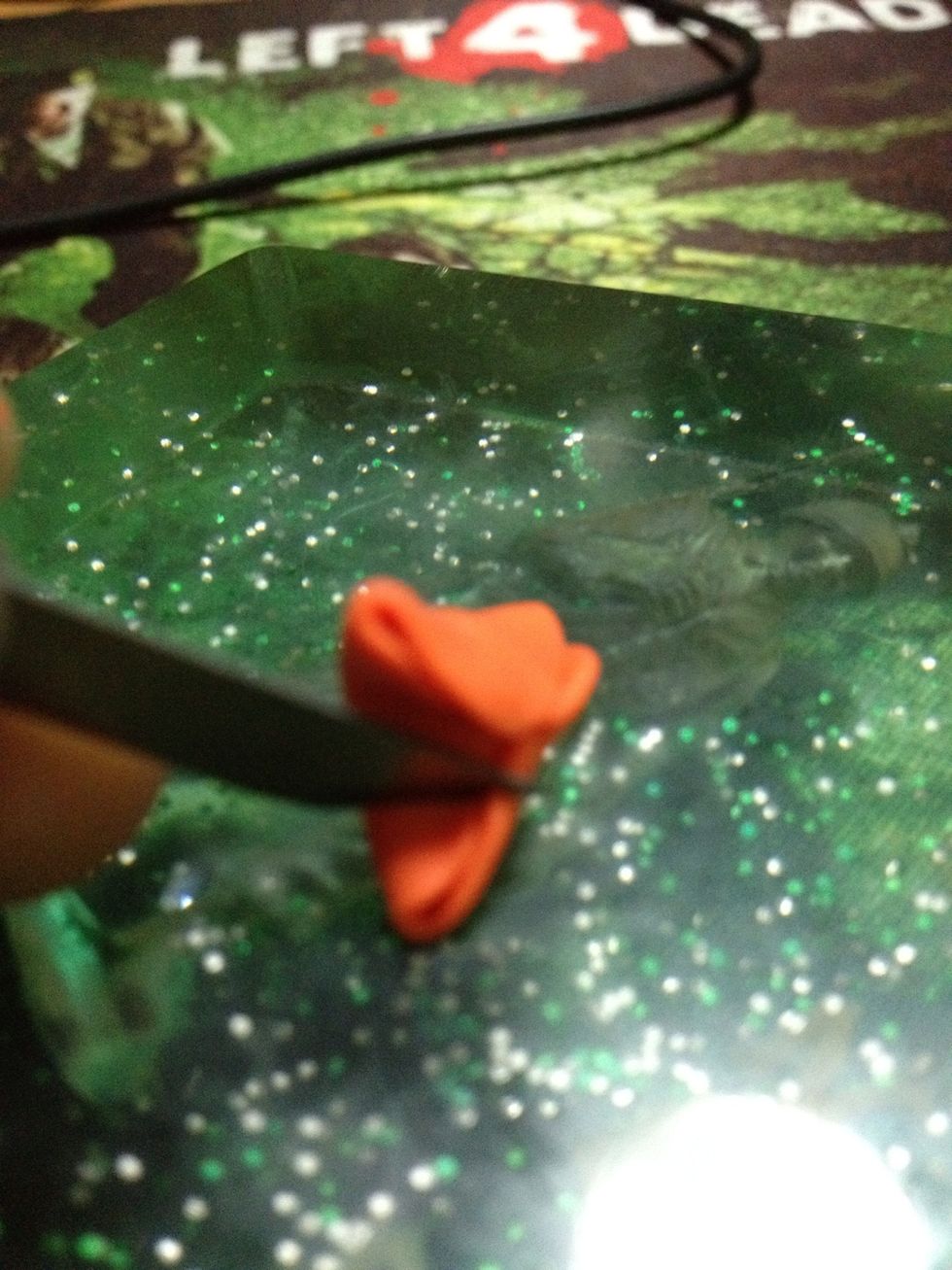 Trim off excess coloured clay and set aside to create more of the same coloured M&Ms :D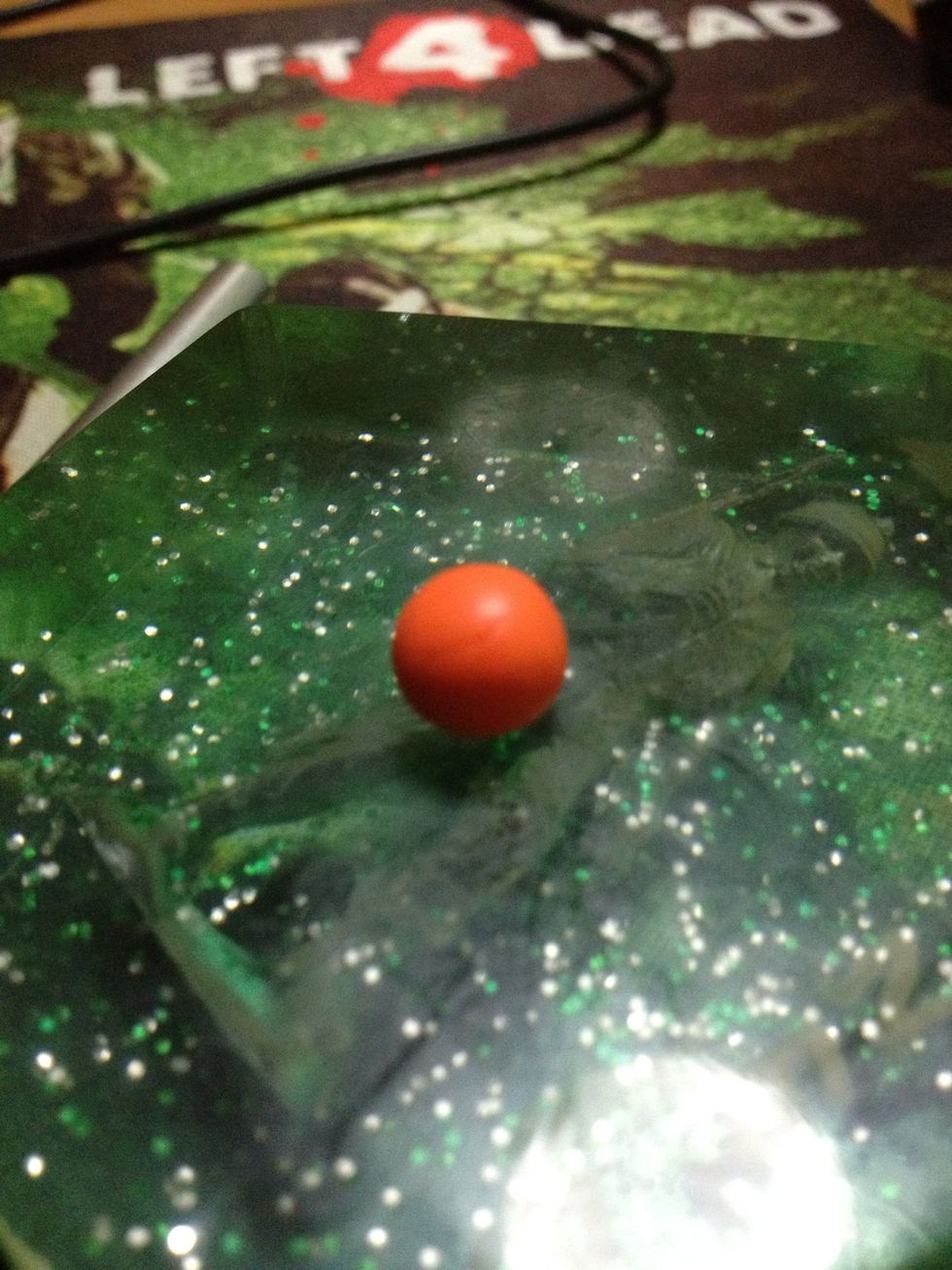 Roll the wrapped chocolate candy into a ball.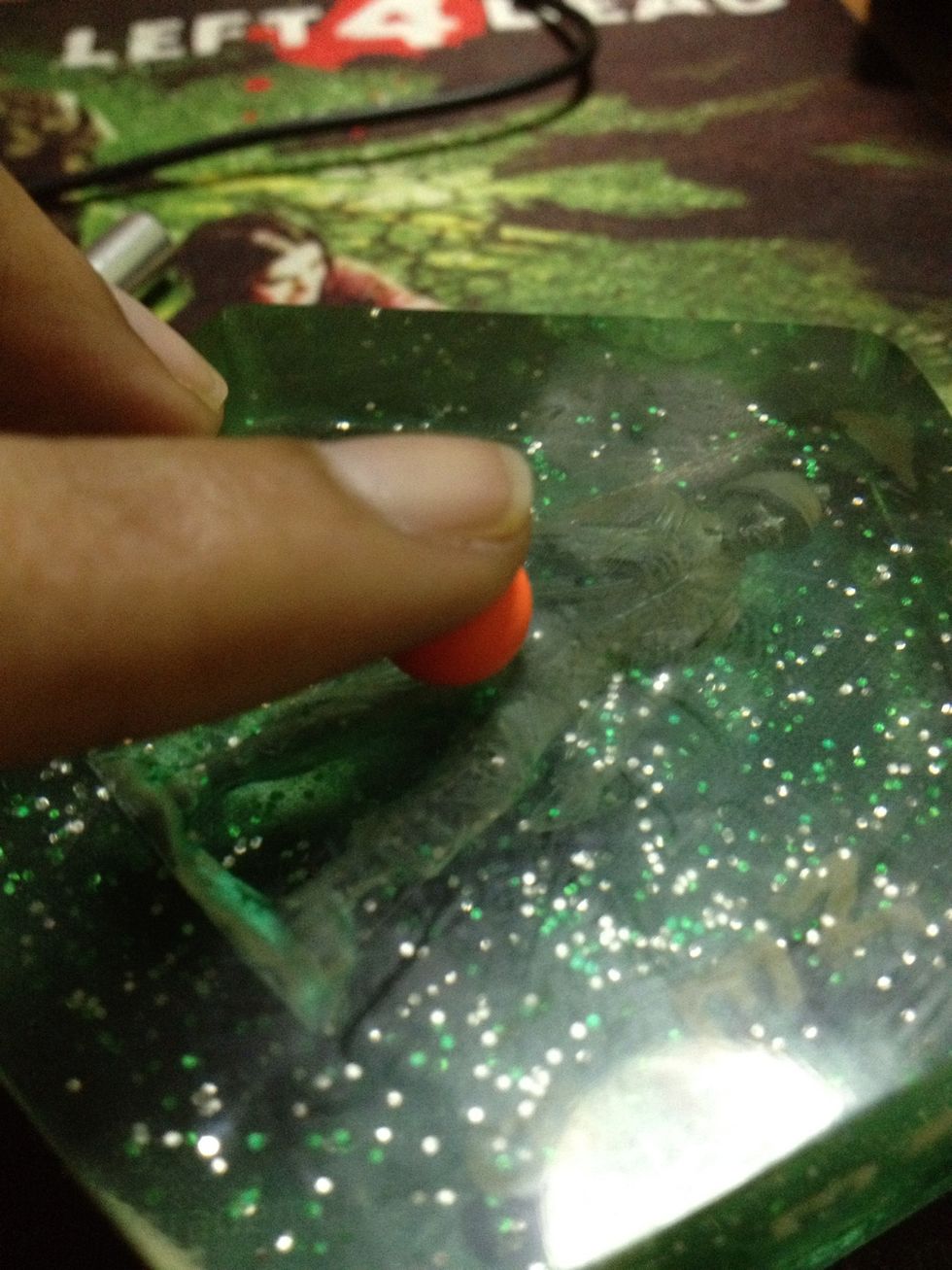 Flatten the ball, but not all the way, to the shape of a regular M&M.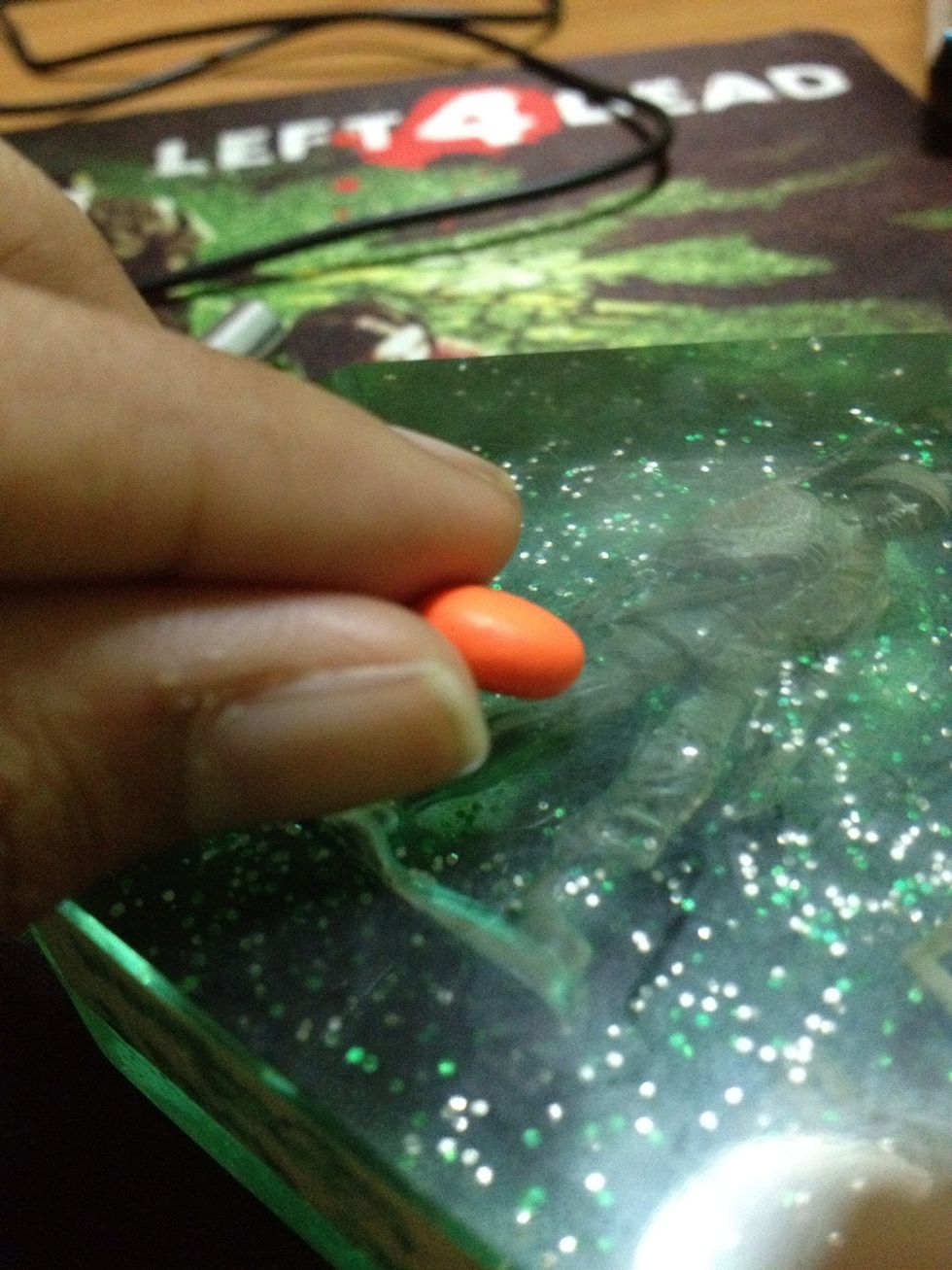 Flatten the edges to that of a M&Ms.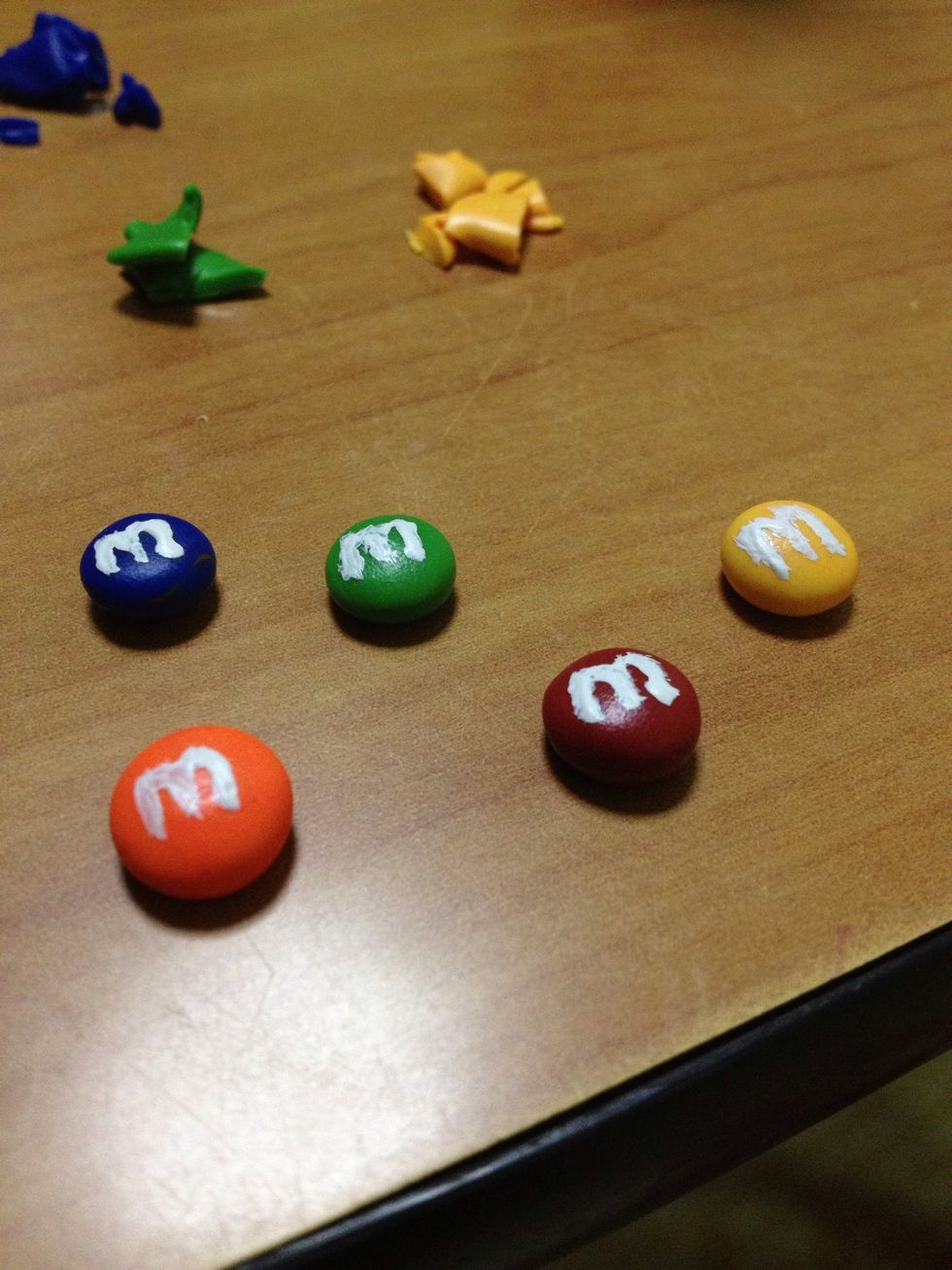 Use white acrylic paint and a toothpick to write an 'M' on your polymer clay M&Ms. Remember to do so for the other side.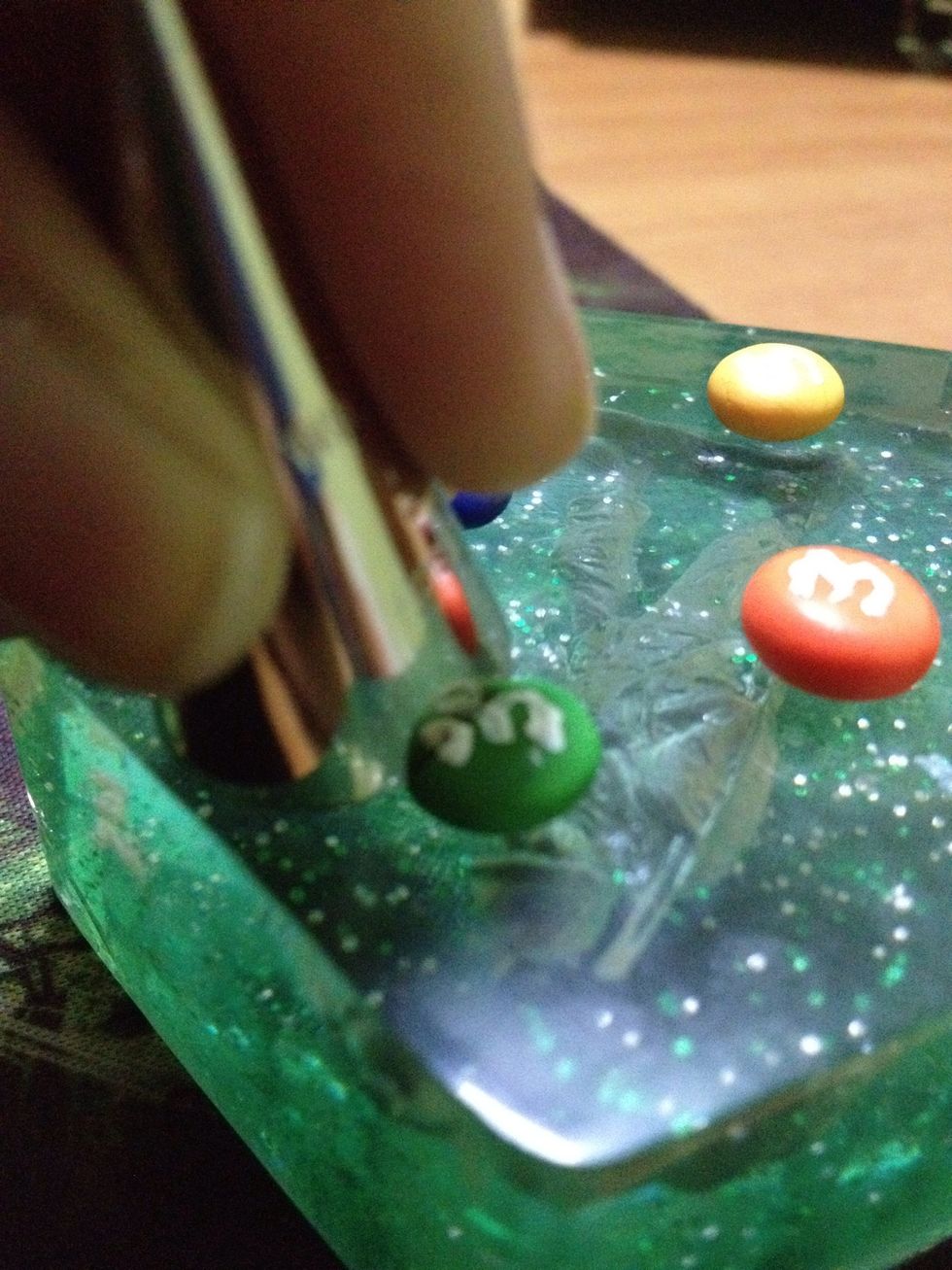 Using a Milton cone or practically anything, cut out a 'bite' from the M&M.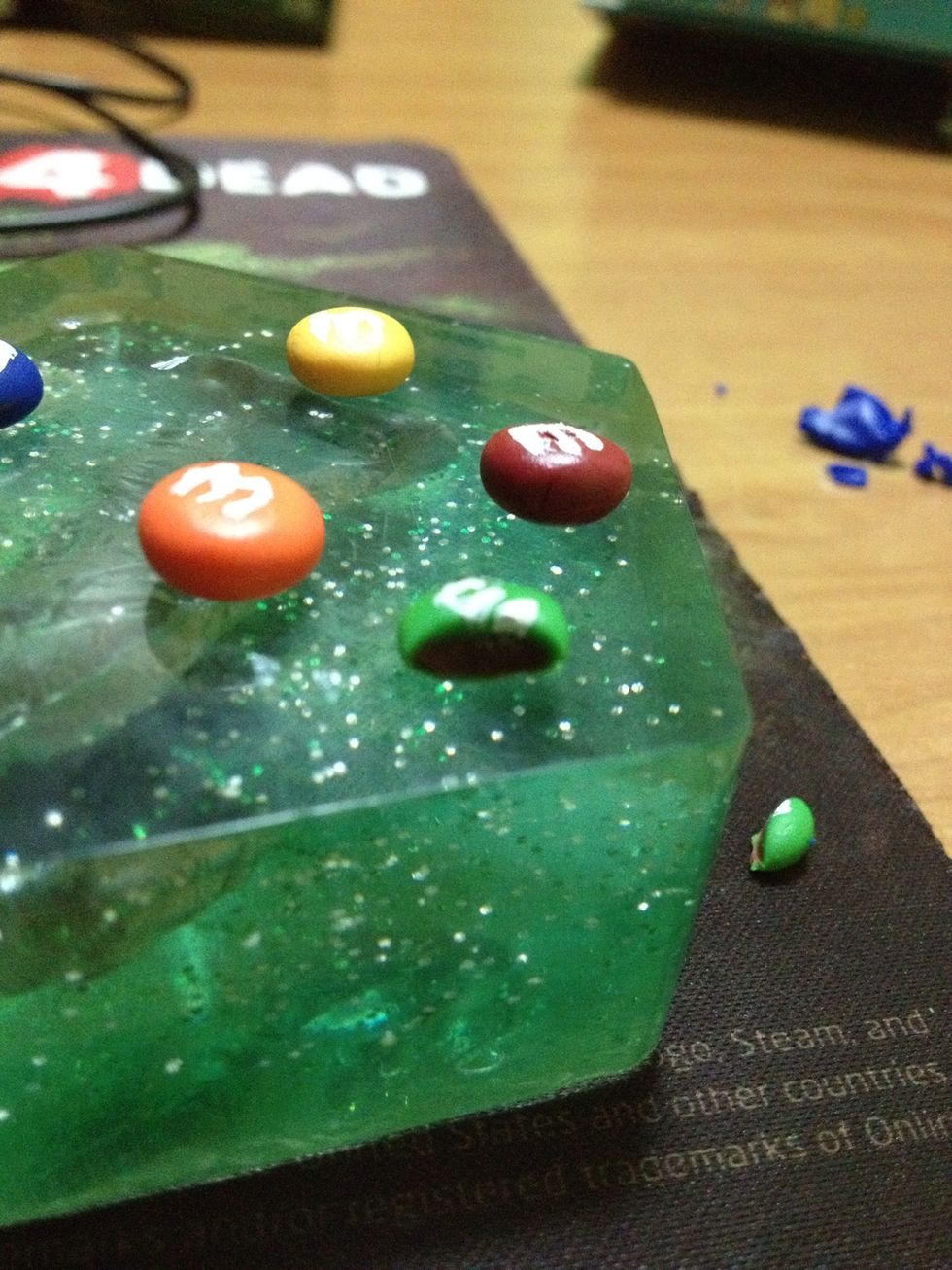 The chocolate filling will be exposed.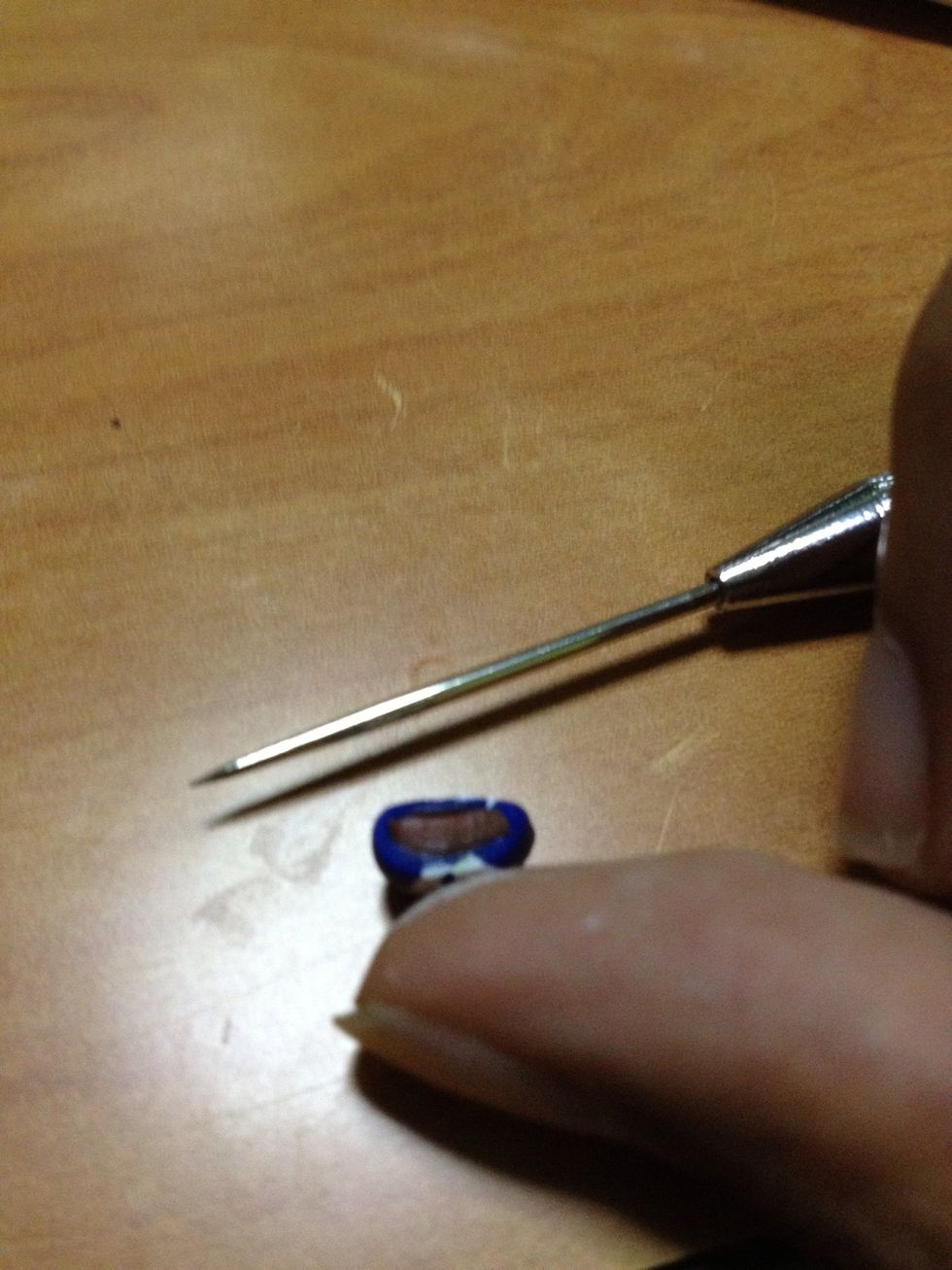 Using a needle tool, outline the chocolate filling so that it doesn't appear to be joined to the coloured casing.
Add eyepins to your M&Ms , or add your M&Ms into little glass bottles THEN add the eyepins to your bottles. Either way, it's a great and meaningful gift.
5.0 Classic colours of M&Ms clay
Brown clay (chocolate filling)
Craft knife
Eye pins
White acrylic paint
Toothpick (use to make 'M')