Gather supplies.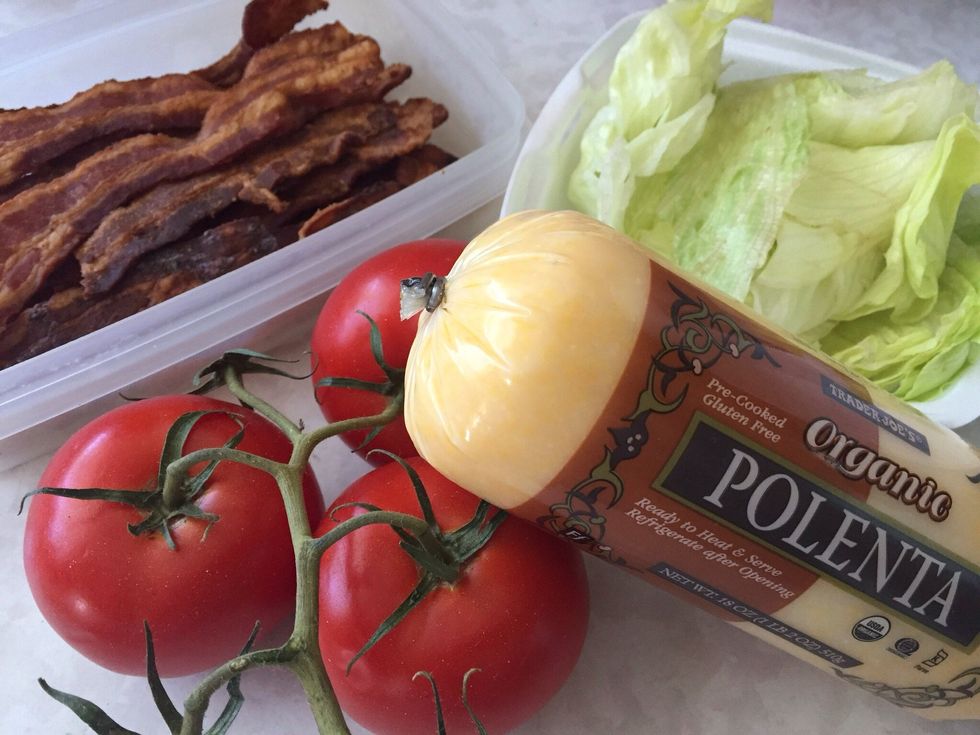 Slice polenta.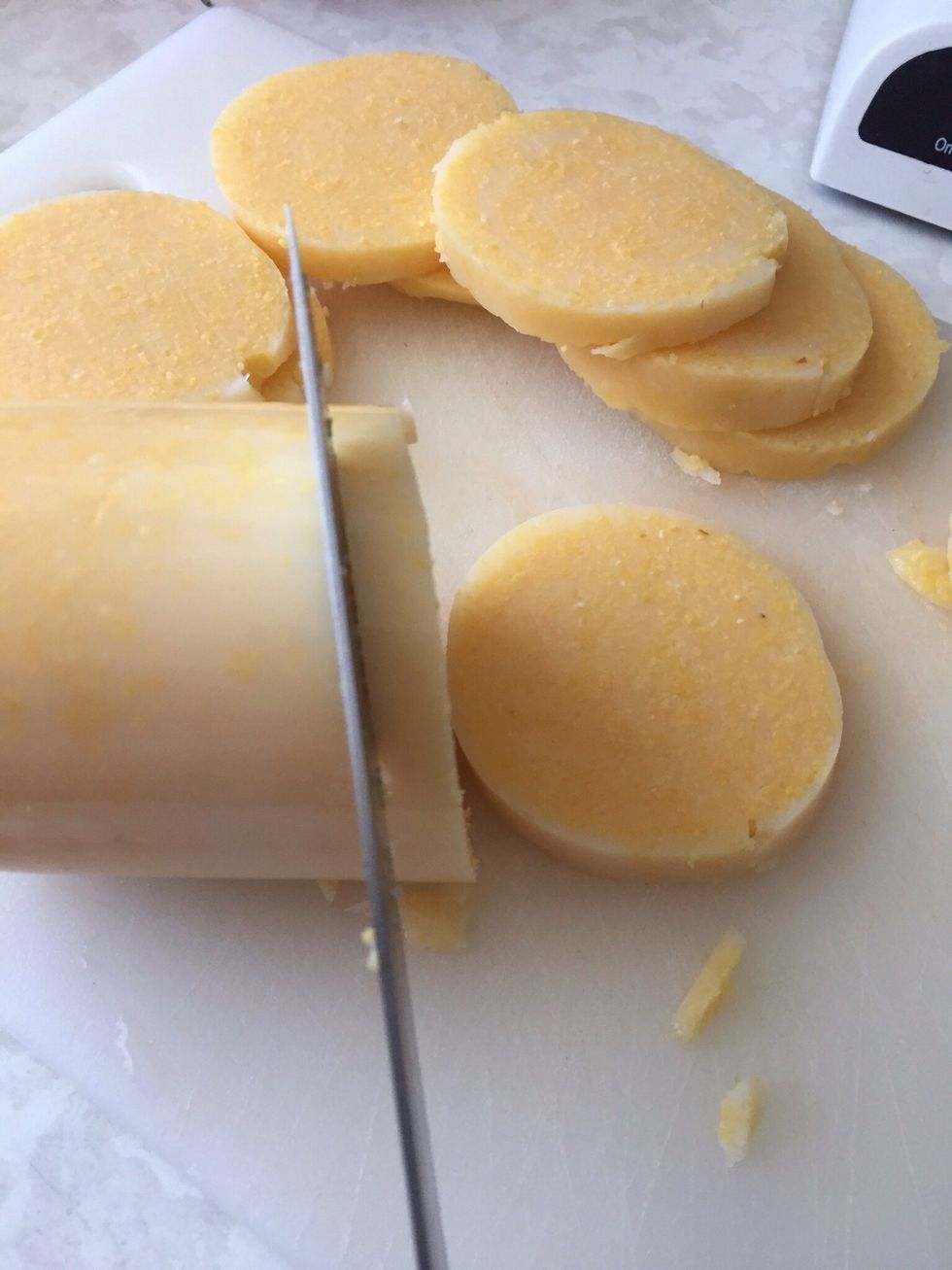 Fry polenta in a bit of butter or olive oil. Crisp up both sides.
Set crisped polenta slices on layer of paper towels to cool.
Slice tomatoes.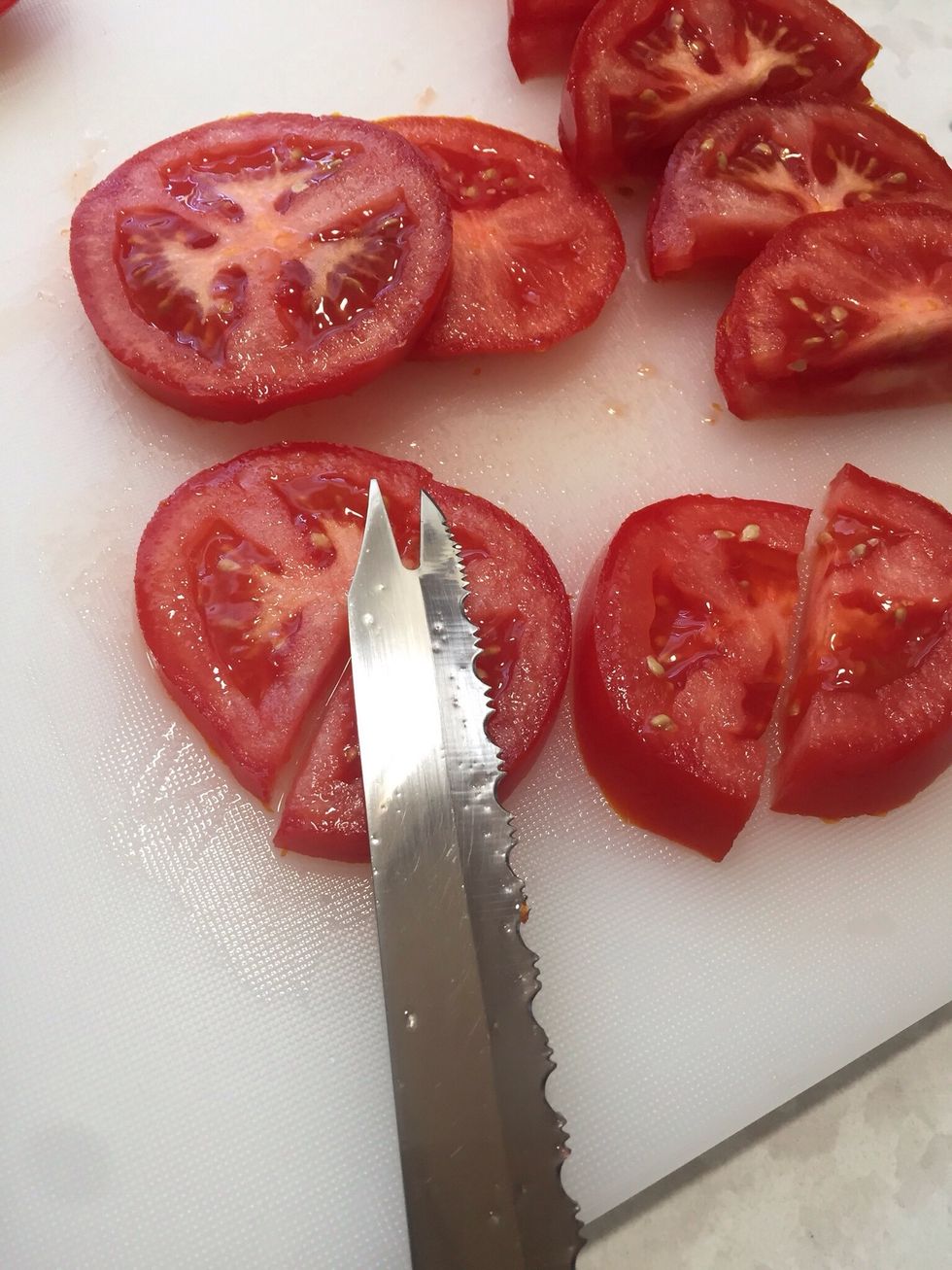 Layer: lettuce leaves on top polenta...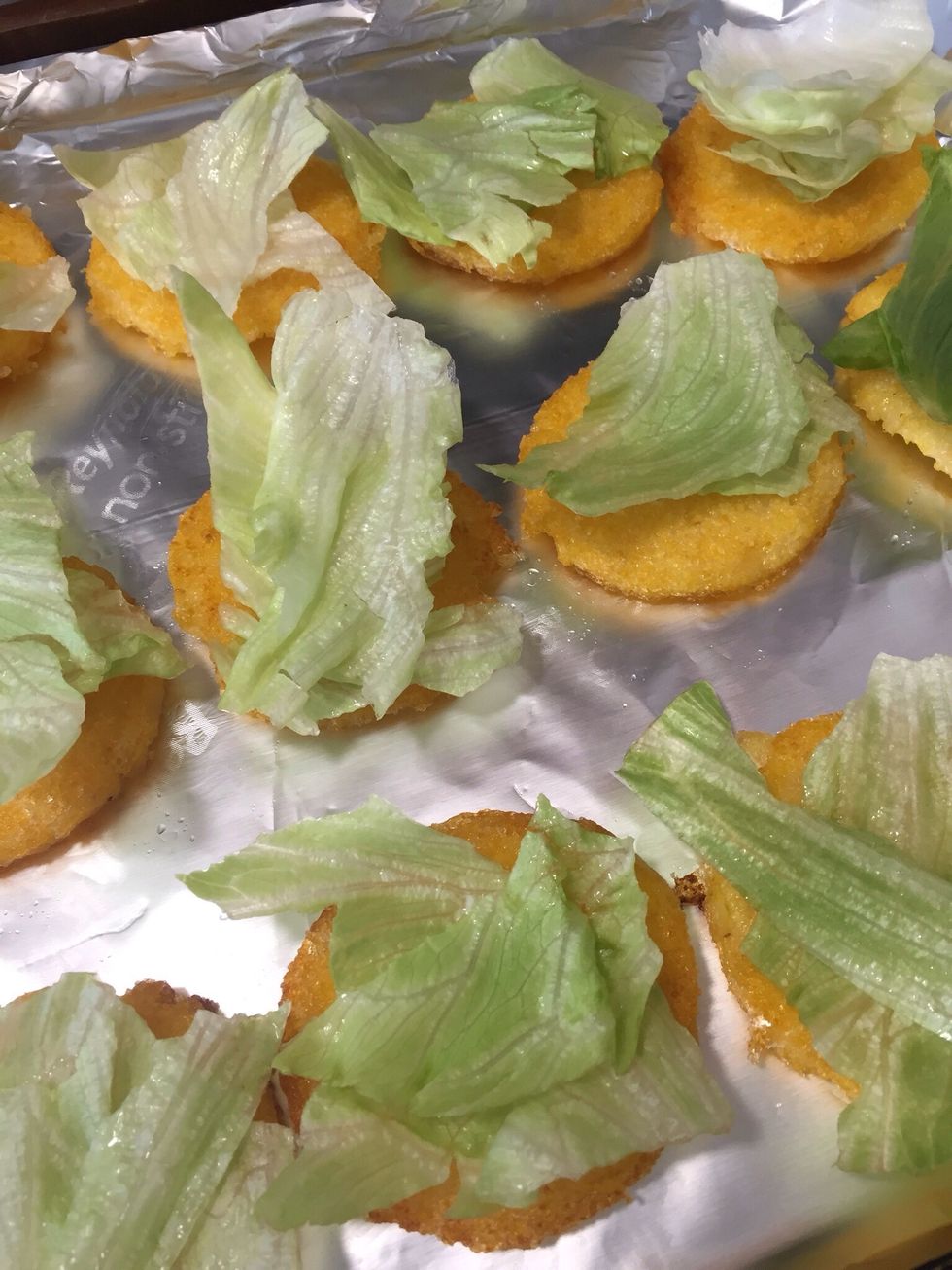 Add bacon....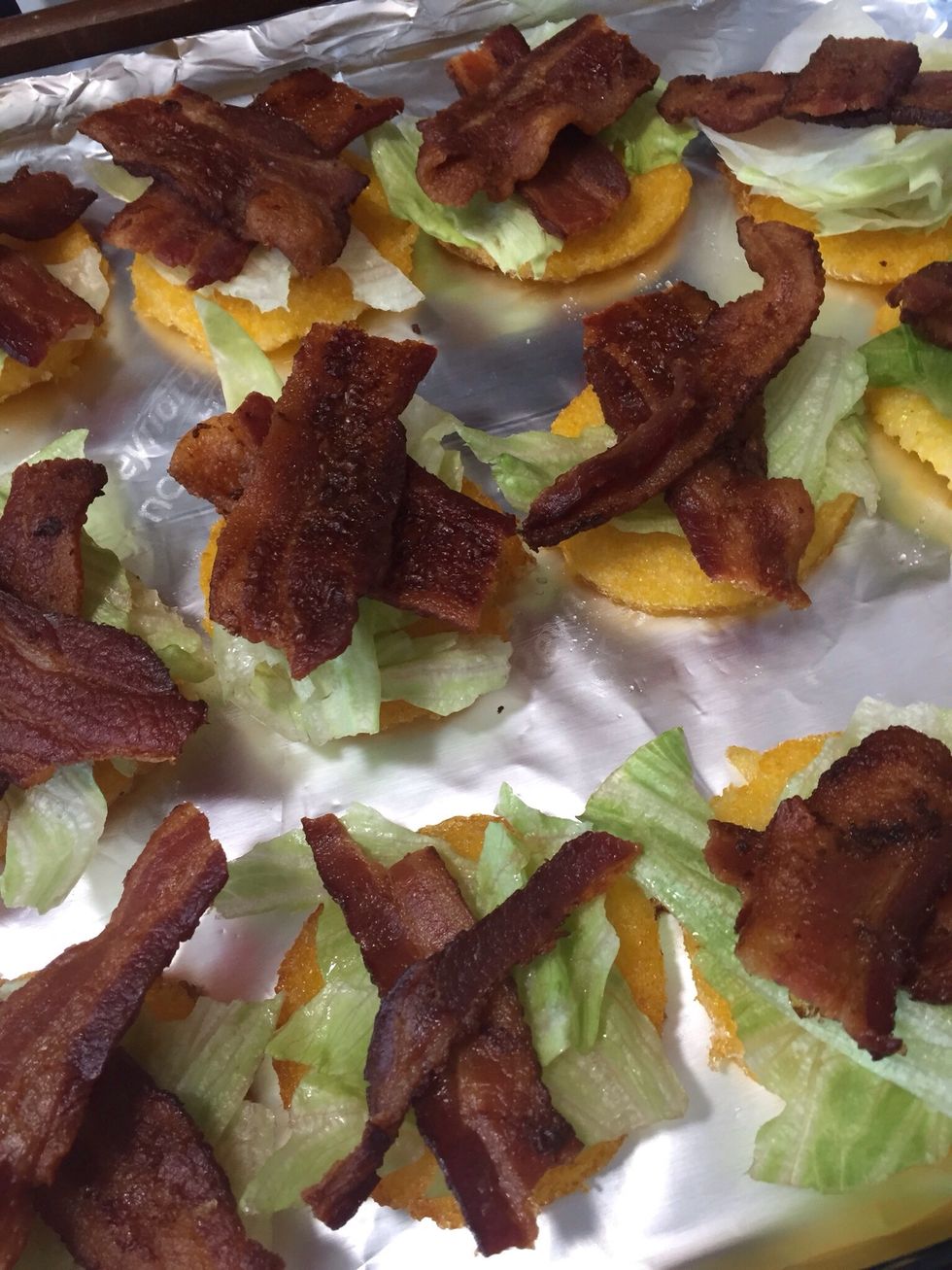 Next, a tomato slice....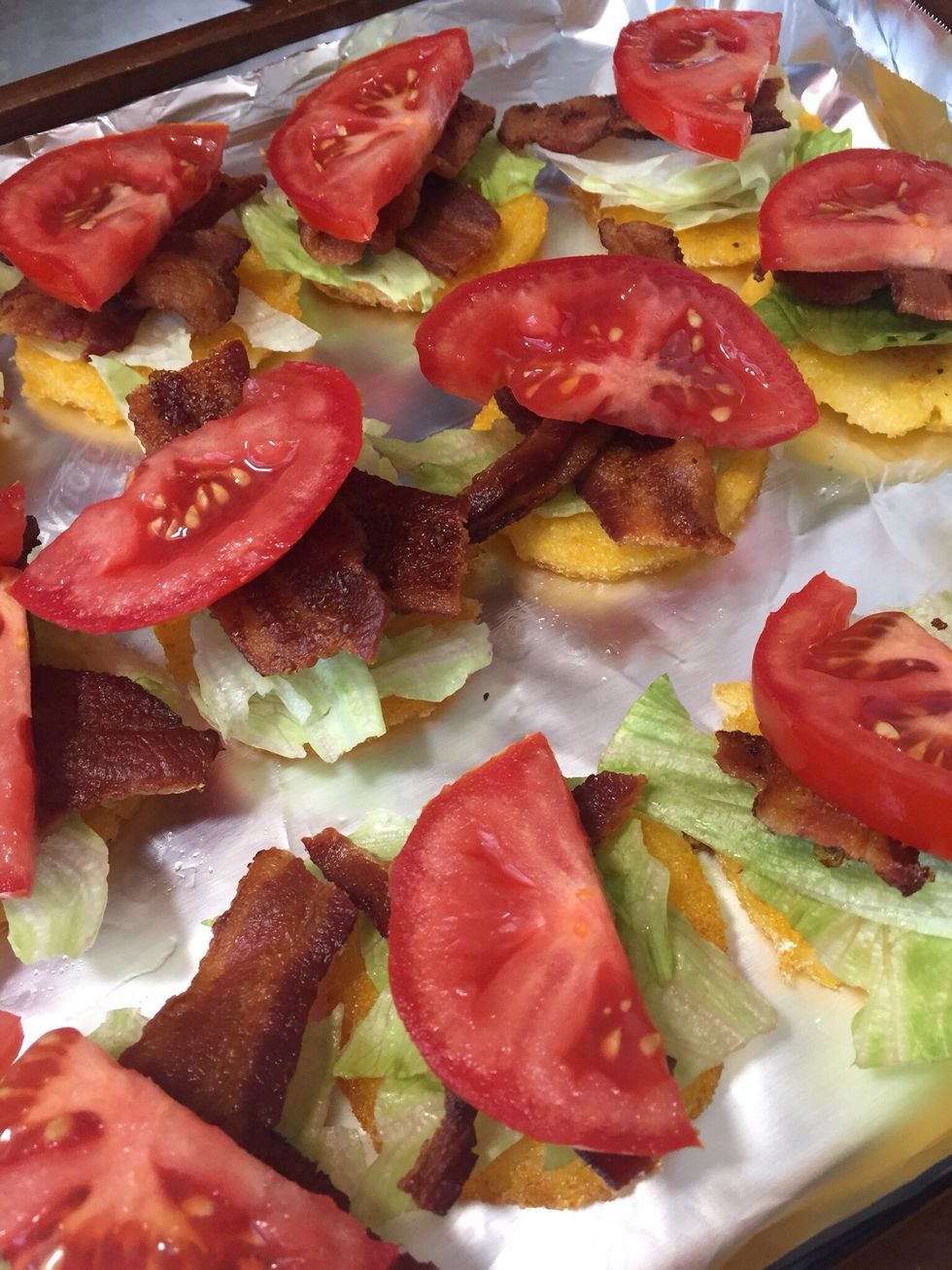 Use picks to hold all together.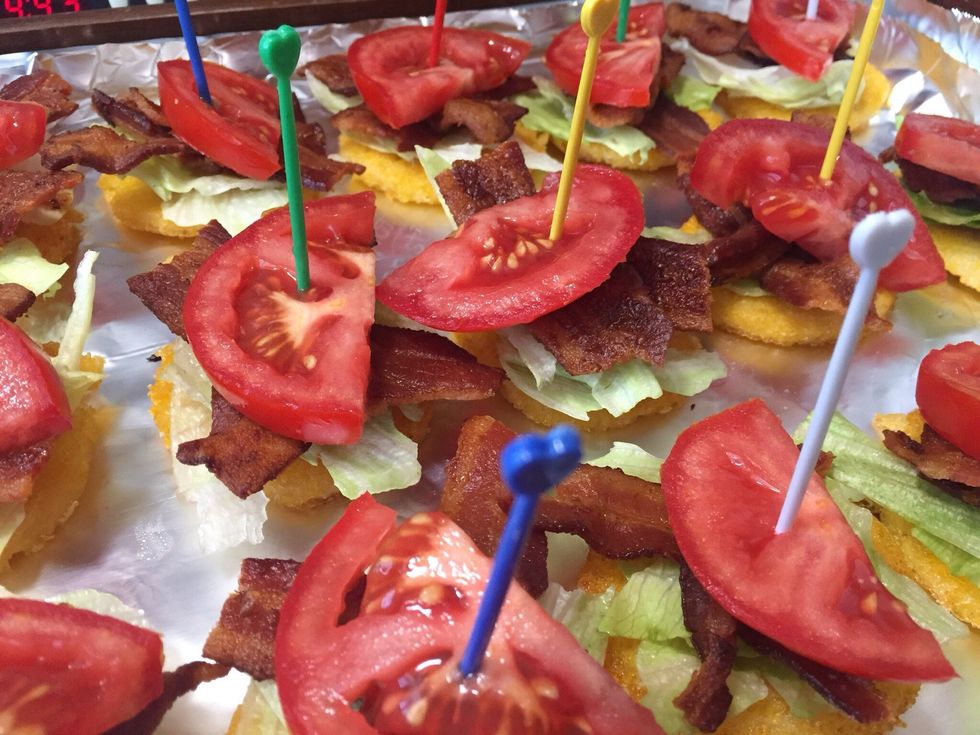 Delicious!
Pre-cooked tube of polenta (Trader Joes)
Bacon, fried and cooled
Tomatoes, sliced
Lettuce leafs
Olive oil or butter
Picks to hold all together