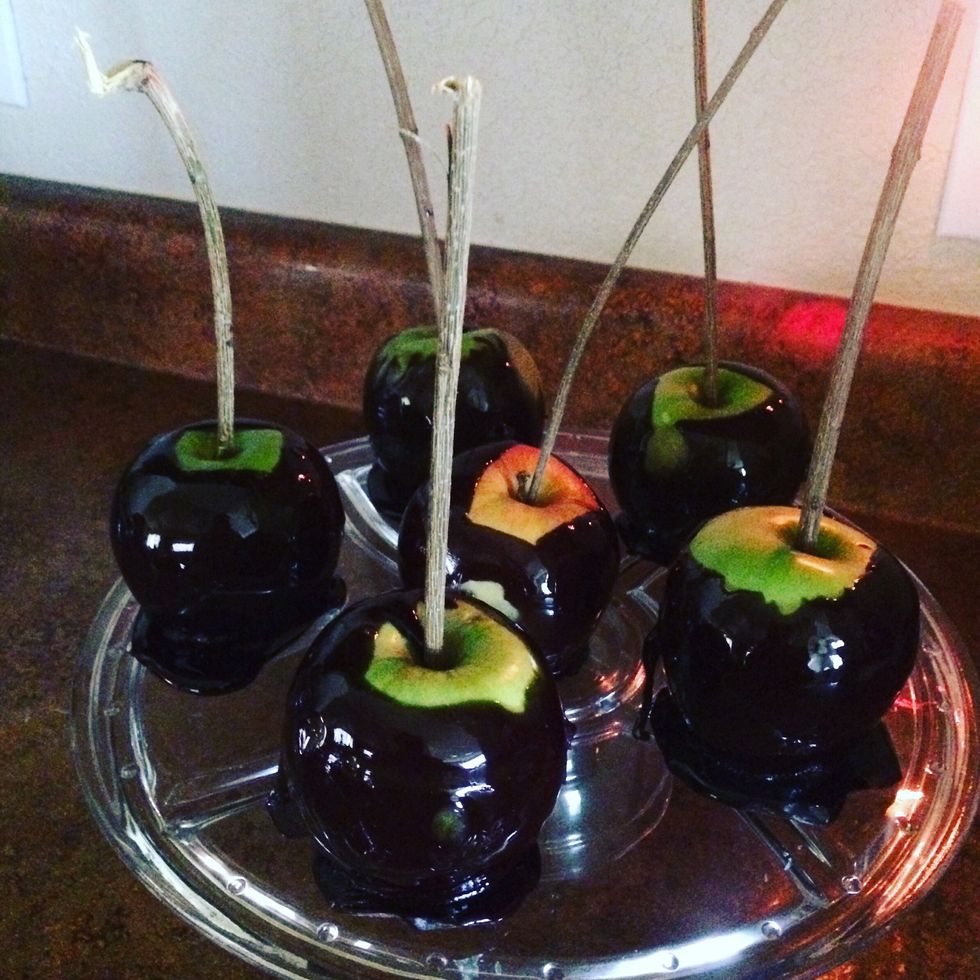 Poison apples
1. Grease a piece of baking paper and place on baking sheet. 2. Insert twigs in all apples and set aside. 3. In a medium pot combine all ingredients.
4. Stir over medium heat until all sugar has dissolved. 5. When the sugar has dissolved, turn the heat up and allow the caramel to boil up to 310 degrees F/ 150 degrees C.
6. Carefully dip the apples in the caramel and set them onto the greased paper. 7. Let cool for at least an hour before serving.
6 Granny Smith apples
1/2 cup light corn syrup
5 drops of black gel food coloring
2 cups granulated sugar
3/4 cup water