This Snapguide is an ode to my mother. She liked to cook dishes from her childhood in India with an Americanized" twist to it.
Select four very ripe plantains. Cut the ends off and then slice the skin off and cut it into quarters.
Next, build your workspace. Remove the eggroll wrapper one by one from its package and then cover it with a wet paper towel to prevent it from drying out.
Take 1 tsp of cardamom powder or crush cardamom seeds like I did. Then mix it with the plantation slices. This dish relies on the sugar within the plantains, so it's not overly sweet.
Place a banana slice diagonally on the wrapper. Roll the fruit and wrapper once. Pull in the right and left edges and then roll forward again. Put a small dab of H2O at the top to seal the roll.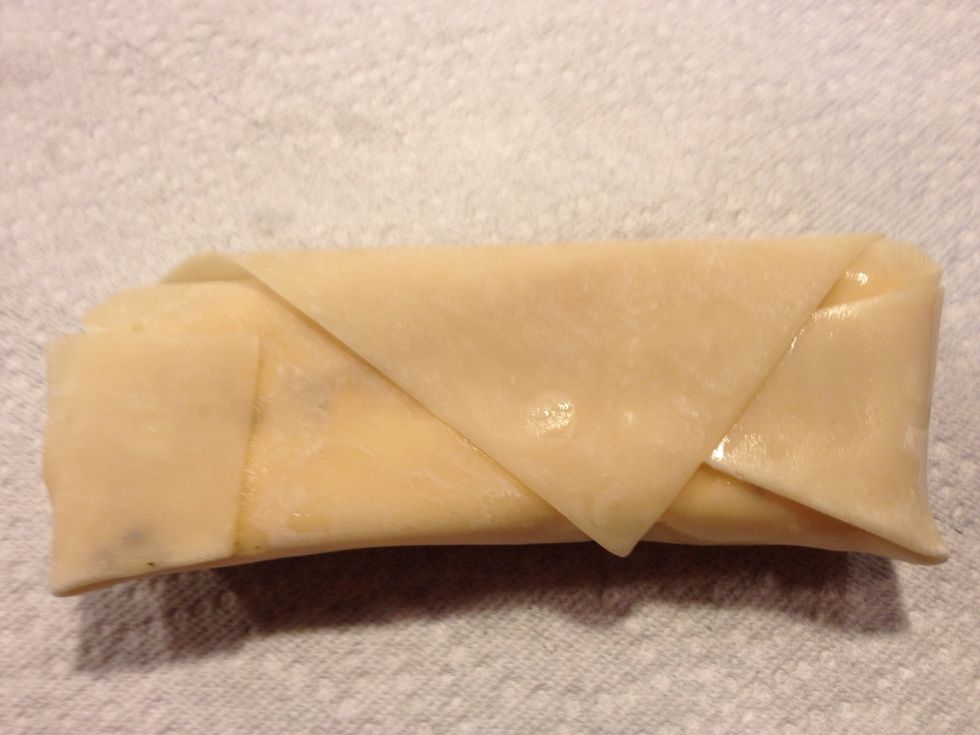 This is my workspace on the stove. I have collander with paper towels on the bottom to soak up the oil.
Only use enough oil to cover the bottom of the skillet. Also, fry 2-3 at a time ( more than that will reduce the temp. of the oil and your rolls will be soggy and oily.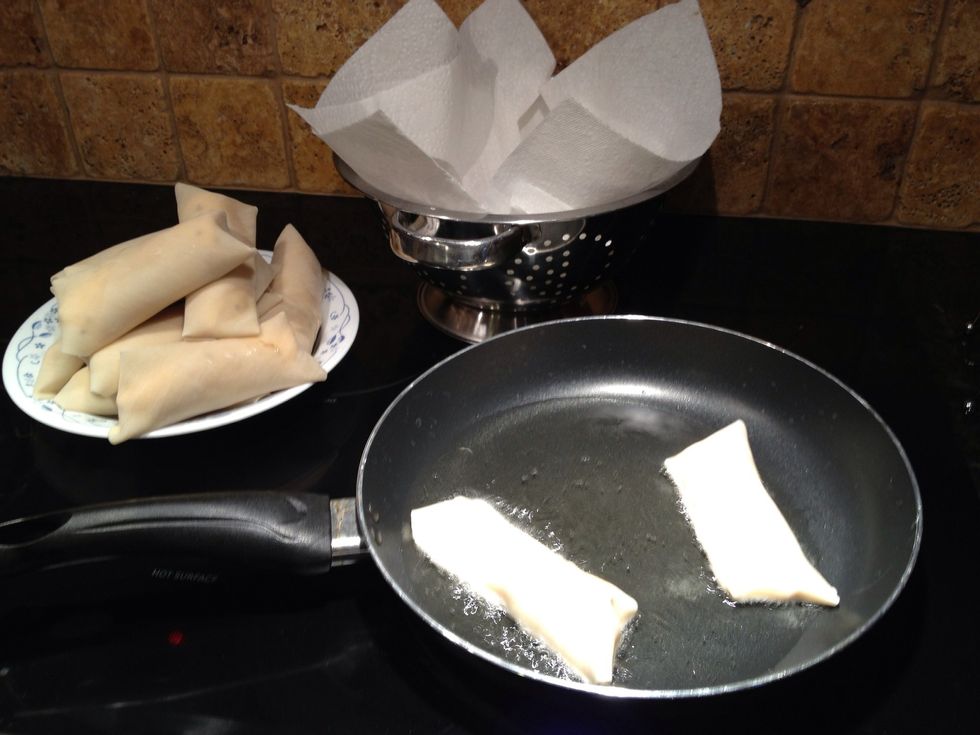 Fry at medium heat until you get a golden brown crust on all sides.
This is best eaten fresh and hot. Thanks and hope you enjoy it.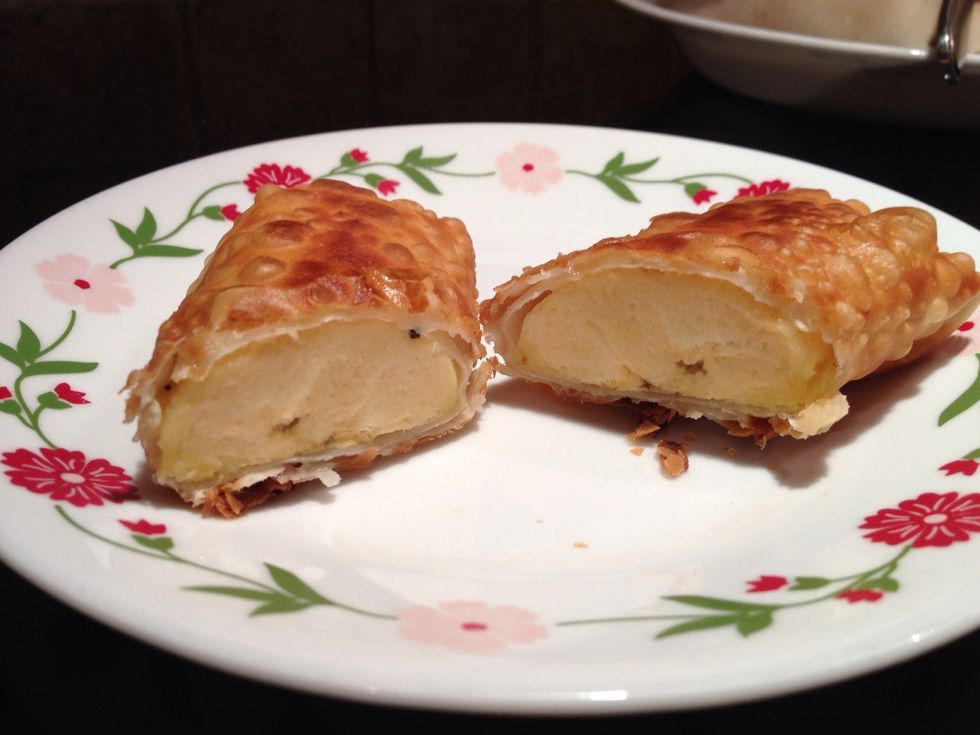 4 very ripe plantains
1 tbs ground cardamom
Sugar if desired
Spring roll or egg roll wrappers
Canola or vegetable oil