How to make plain porcelain servingware into original art
Make Plain Porcelain Servingware Into Original Art
9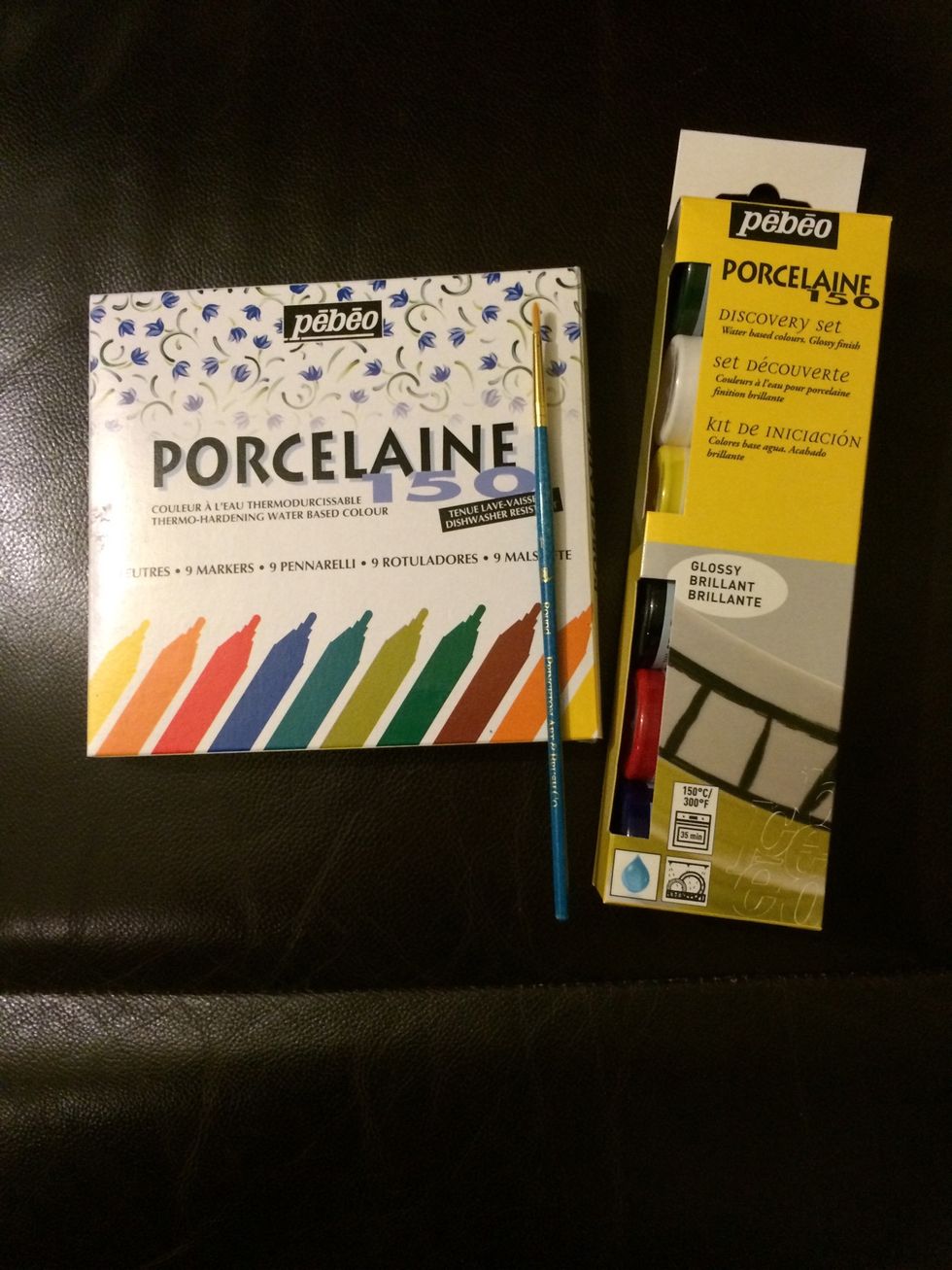 PEBEO Porcelaine paints and markers and the Princeton brush made this project easy and enjoyable.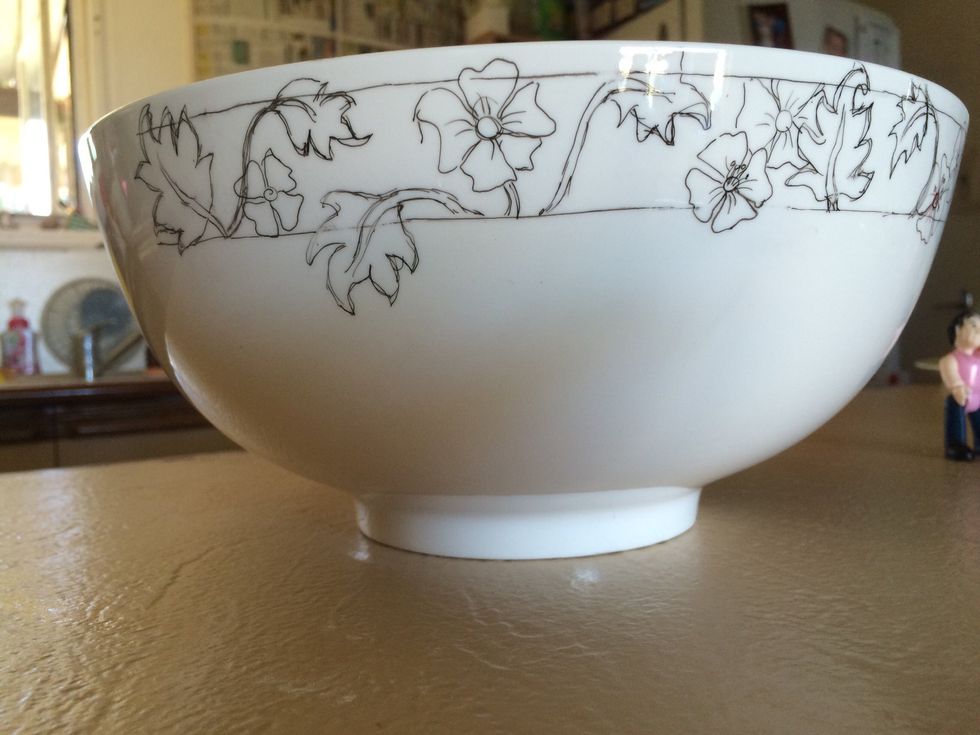 I found a leaf I liked from a piece of scrapbook paper, and decided on a simple flower. I used a felt tip pen to sketch my design onto the bowl.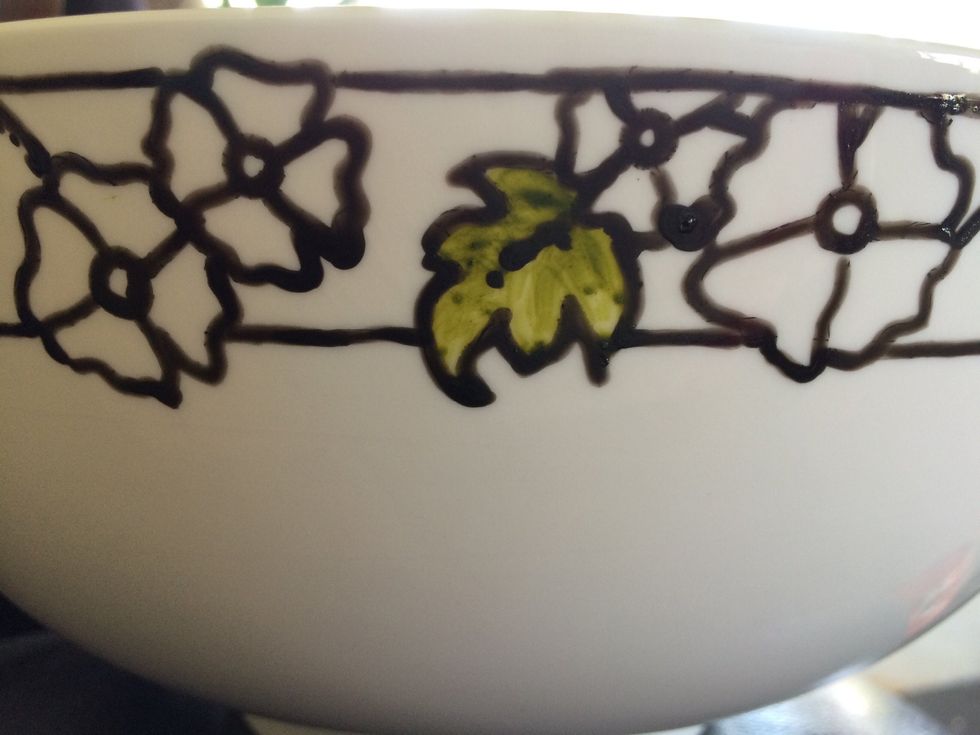 I traced over my sketches with a black PEBEO Porcelain 150 marker. Then using peridot green marker I coloured in all the leaves.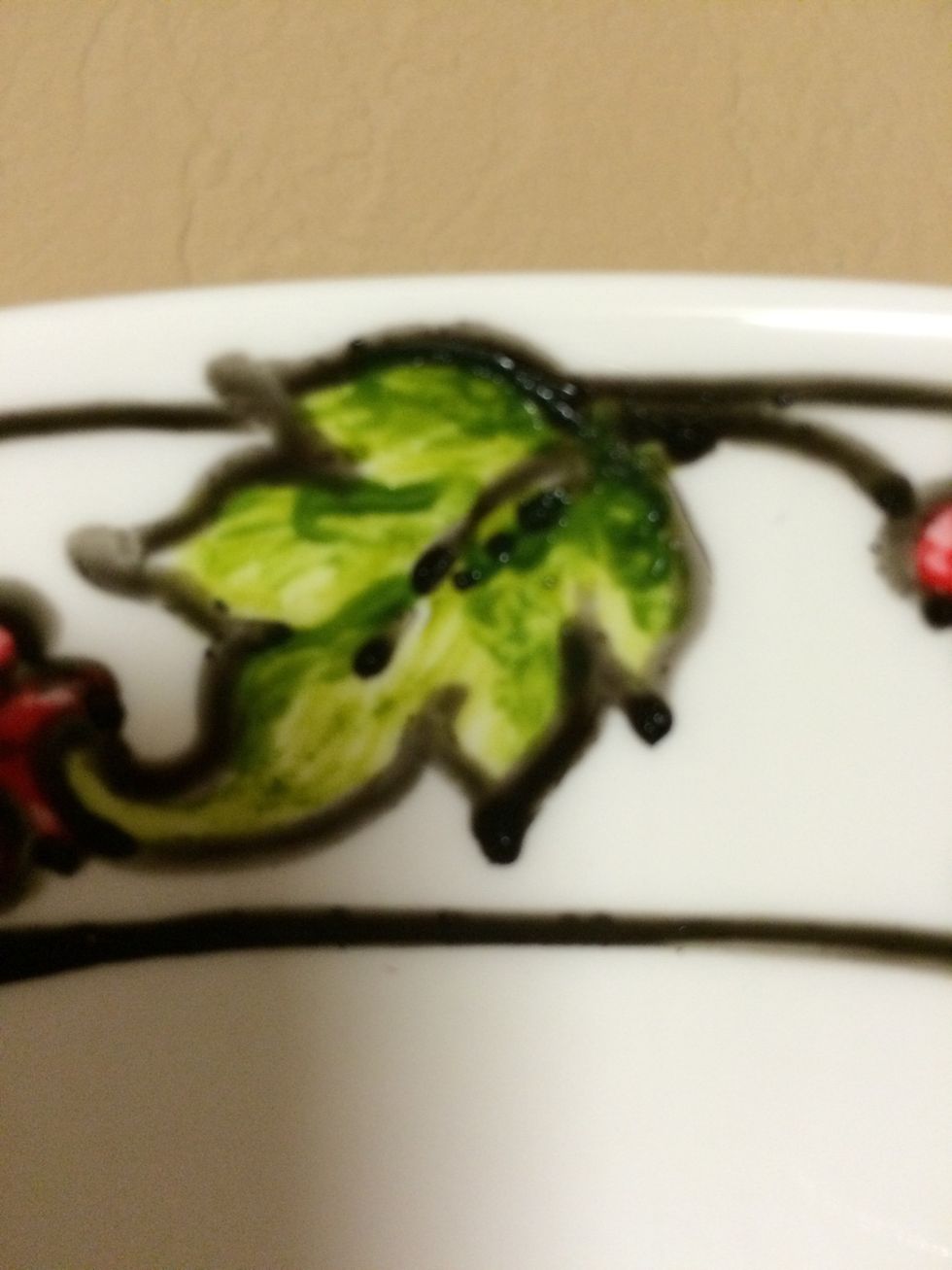 To give the leaves a bit of texture and shadow I painted olivine green from the paint pots using my Princeton brush.
Another leaf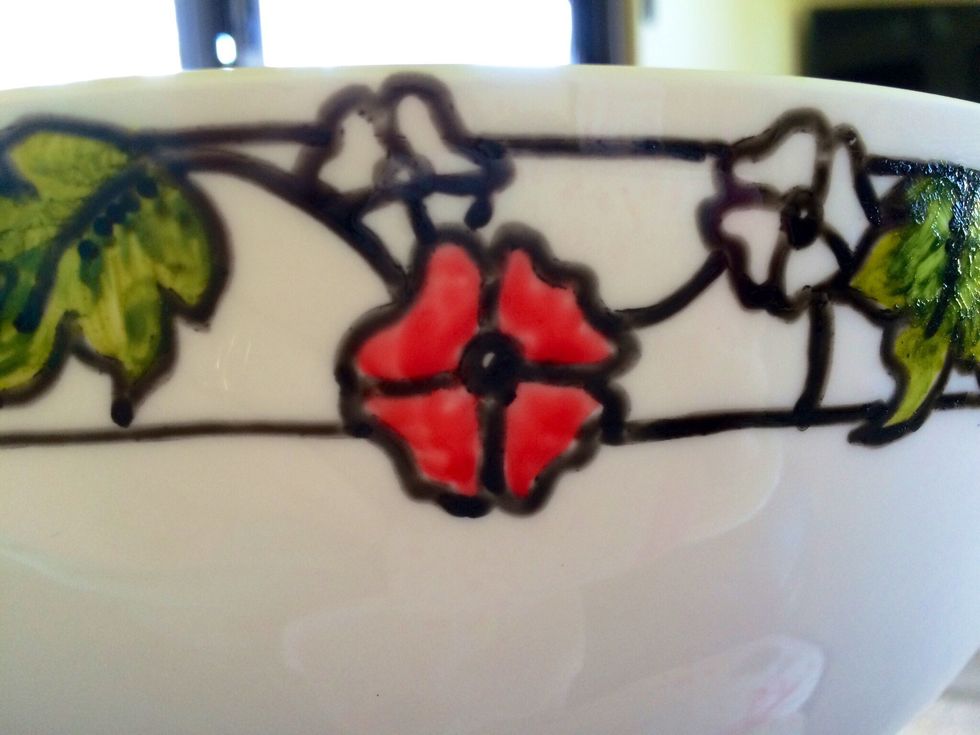 Using the scarlet red marker block in the flower petals,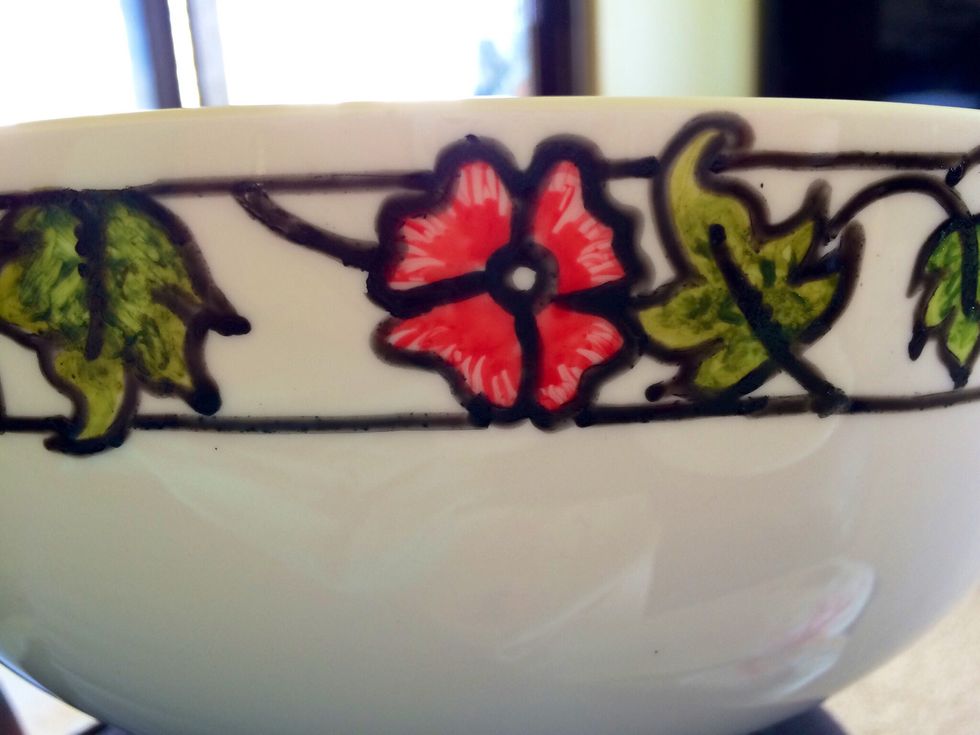 Before they dry, using a dry brush, sweep off some of the paint from edges of petals. (Wipe off paint onto a rag) I had to do one petal at a time as it was drying on me before I could move the paint.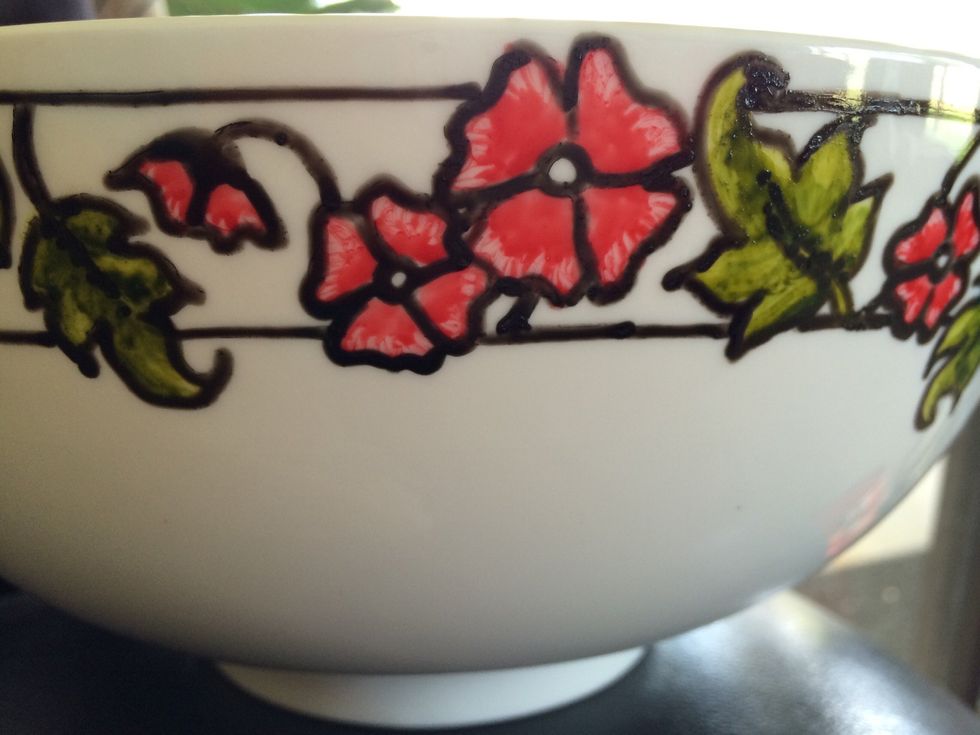 You could use the same technique from the centre of the flower, that would be effective also.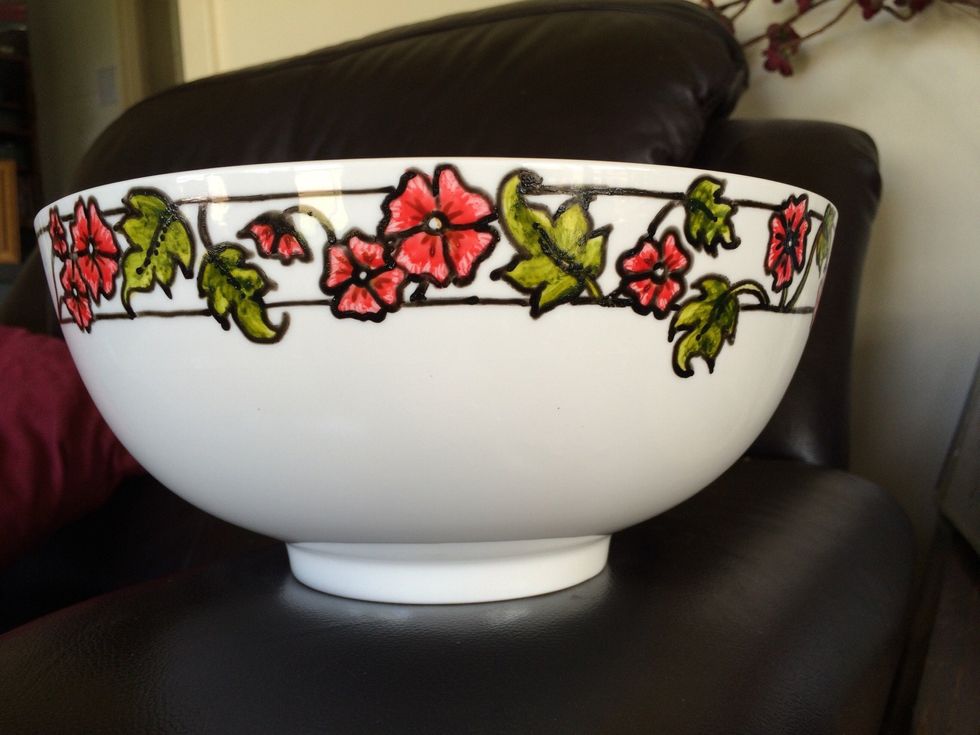 Using the brown marker I gently drew a couple lines on each petal from the centre. Enjoy painting all the way around your bowl.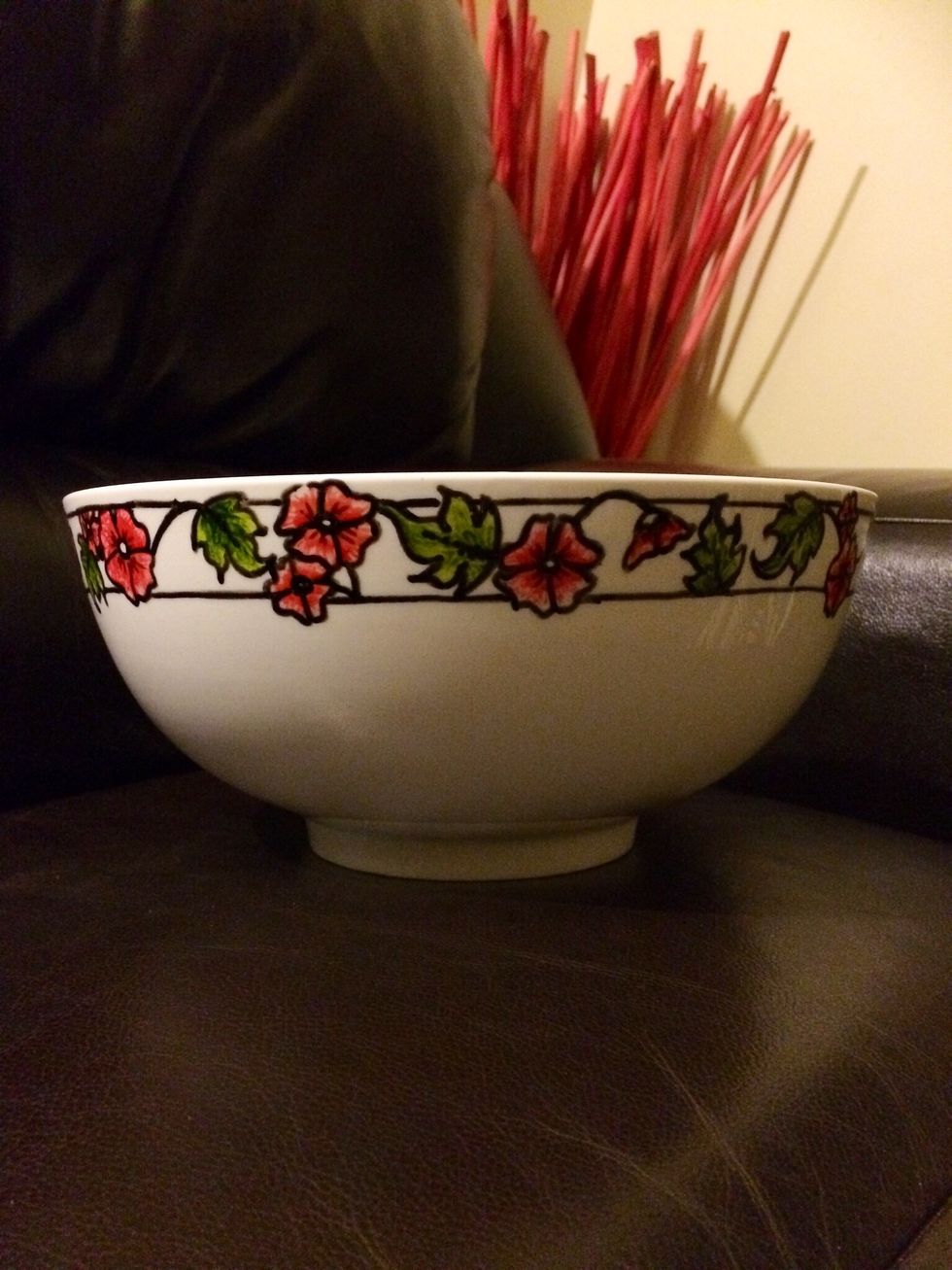 Ready to be baked in the oven to set the paint. Put in cold oven, Bake at 150•c for 35min, turn oven off, leave products to cool in oven. Your dishes are now dishwasher resistant on the Eco setting.
Replicate the same pattern of the salad bowl onto a platter. I copied the pattern I had already drawn on the serving bowl but changed it a little so it went over the border nicely at the ends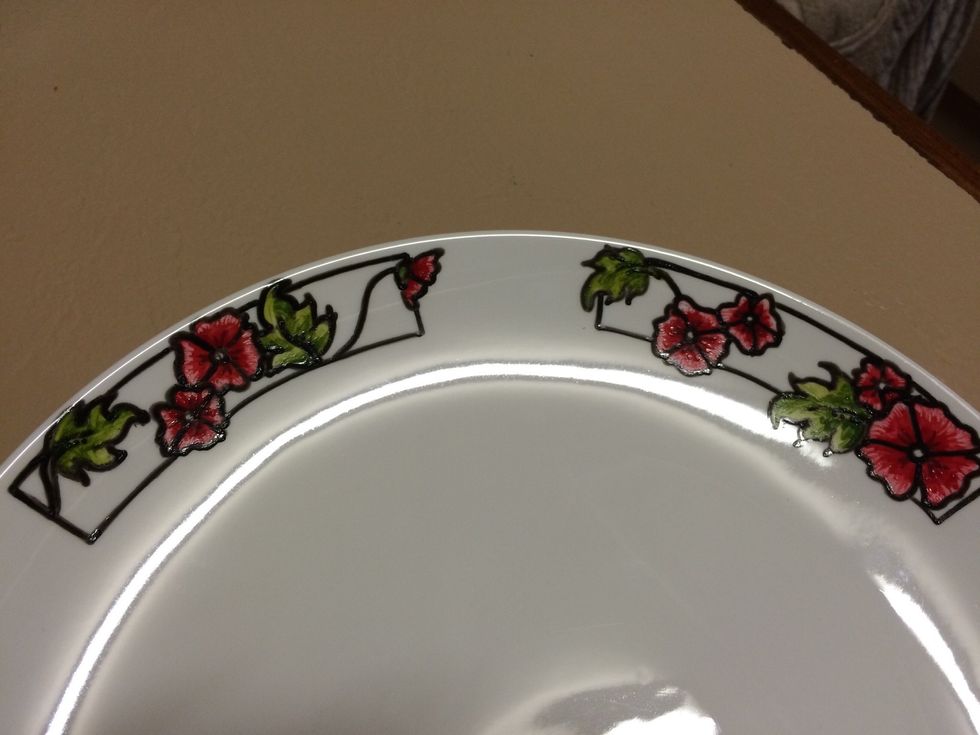 I chose to make a break in the pattern every so often to give the platter its own design but still be obviously a set with the bowl. Diversity within Unity! Always a good option.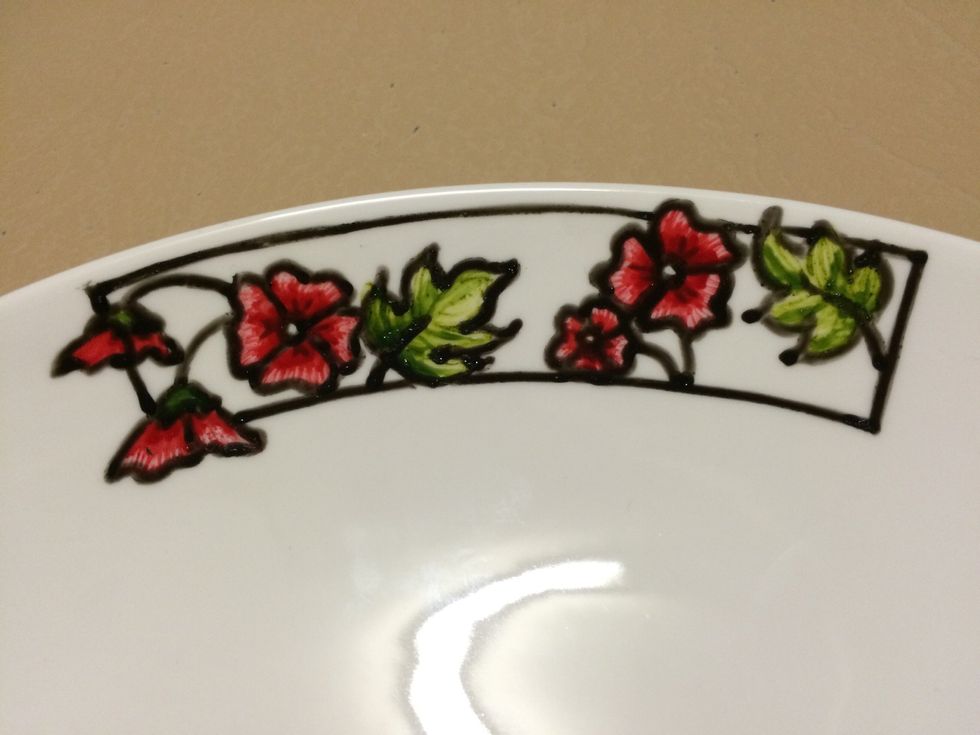 A close up to show you really how simple it is and yet can still be so effective!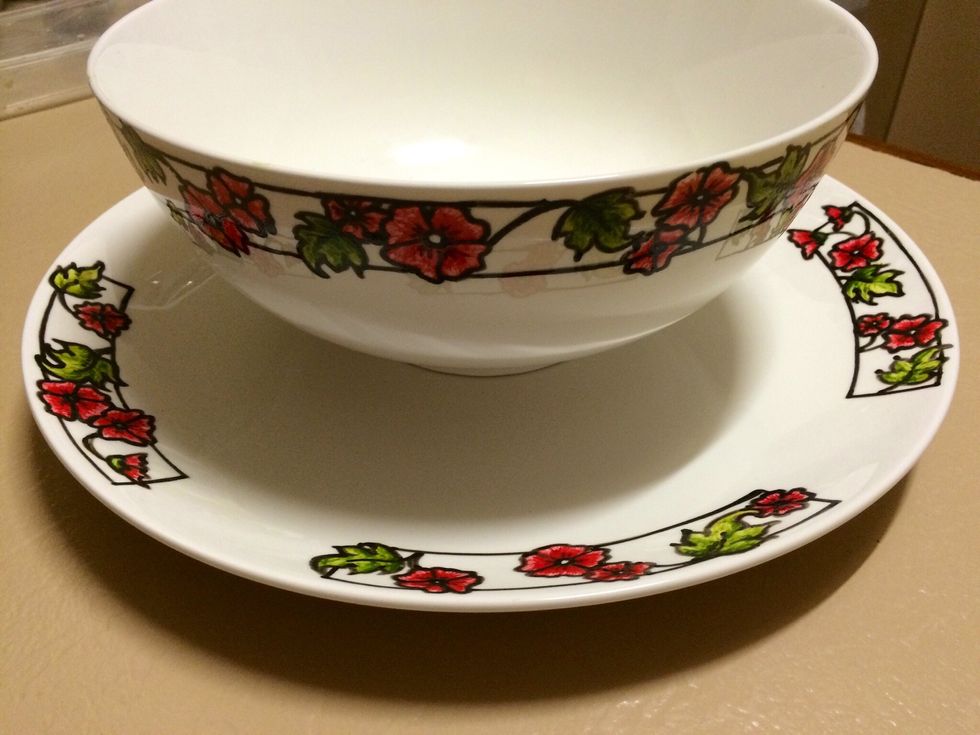 Finished pieces!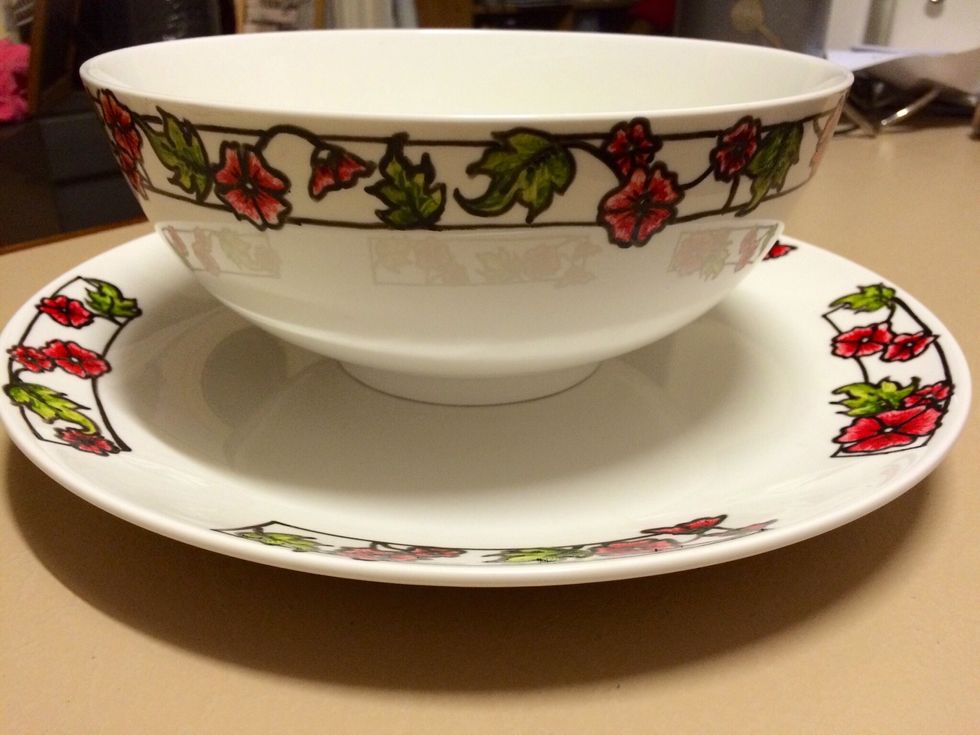 Finished pieces!
Finished pieces!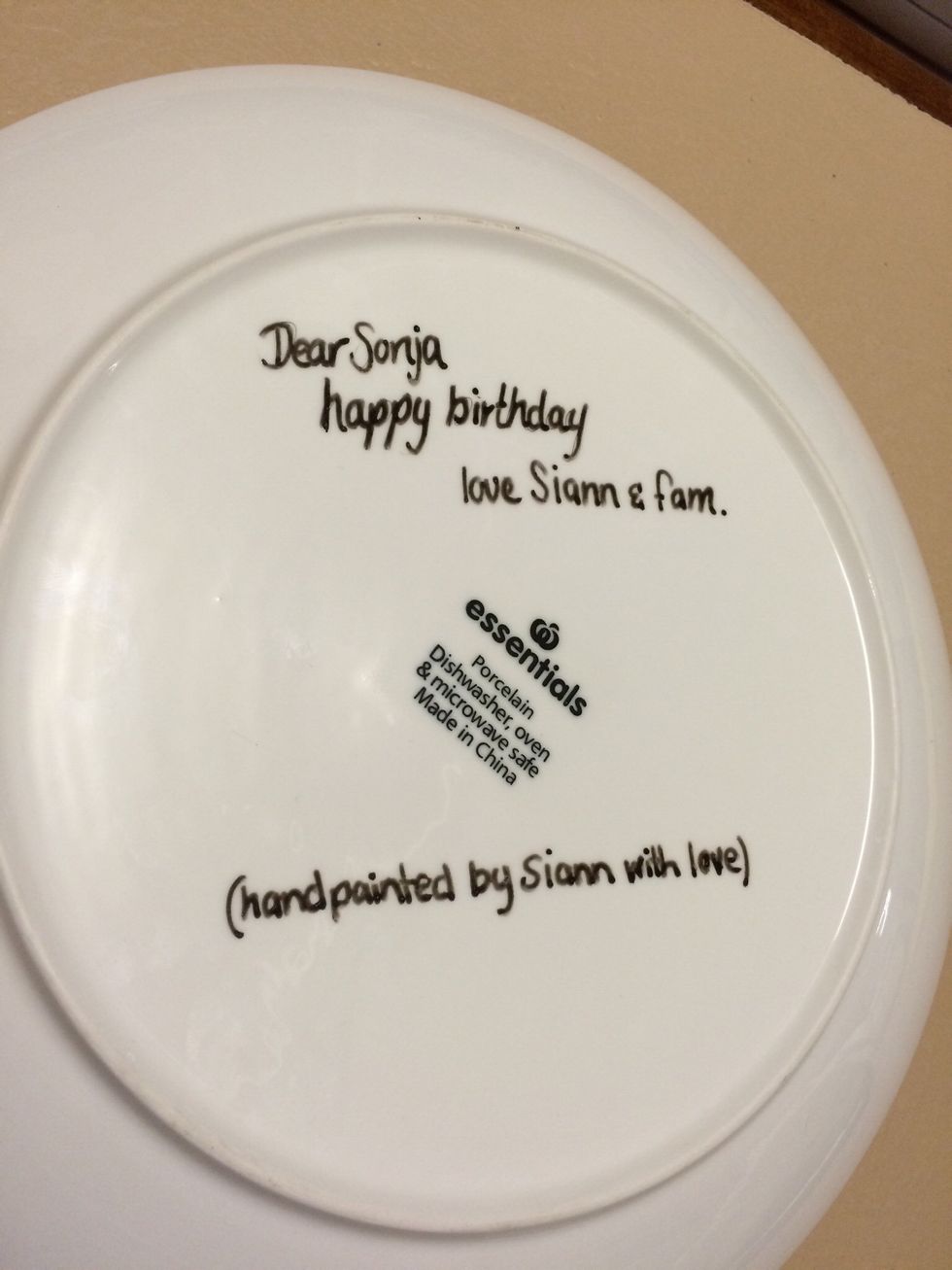 Lastly as this was made for a gift I wrote on the bottom using the black marker. Makes for a very nice gift and keepsake!
Hope you enjoyed my tutorial. See you again!
Pebeo porcelaine 150 markers
Pebeo porcelaine 150 discovery set paint pots
Princeton paint brush
Felt tip pen
Rag to wipe paint off brush.