How to make place to store your stuff (minecraft)
Make Place to Store Your Stuff (Minecraft)
14
Build your house. You can use any type of material to build your house.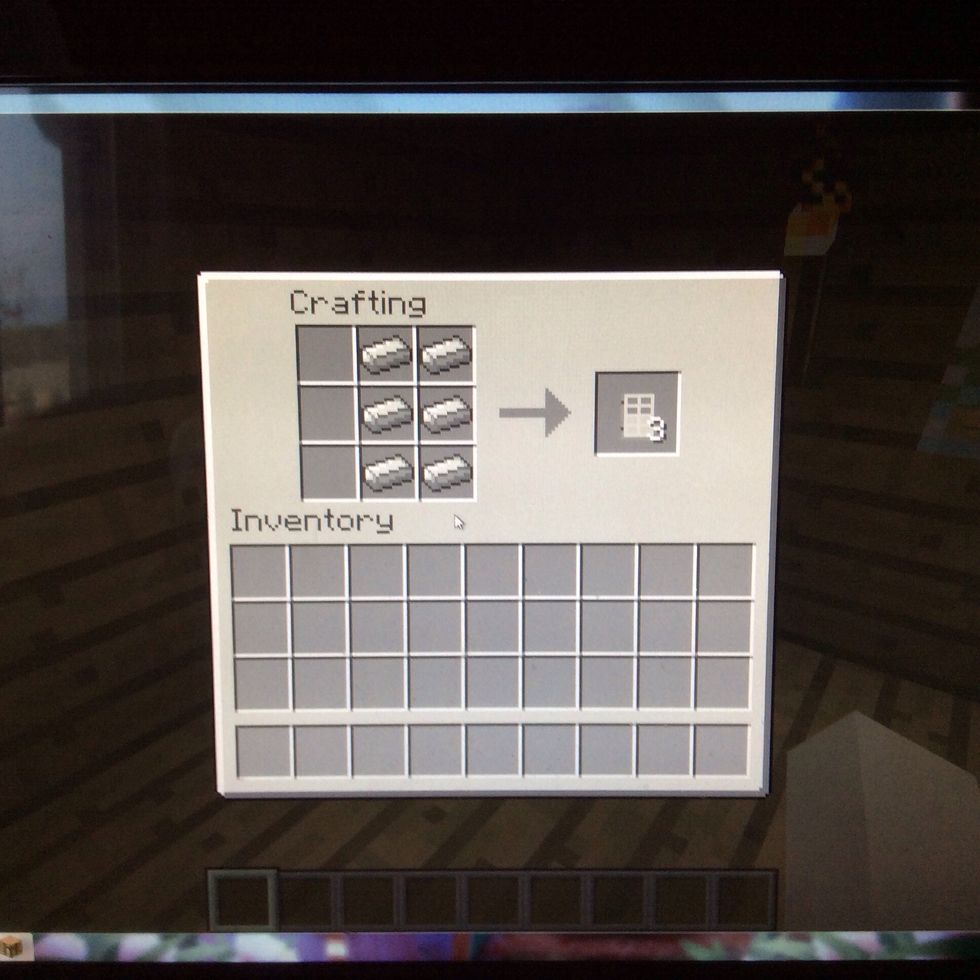 Get 6 iron ingot and craft a iron door.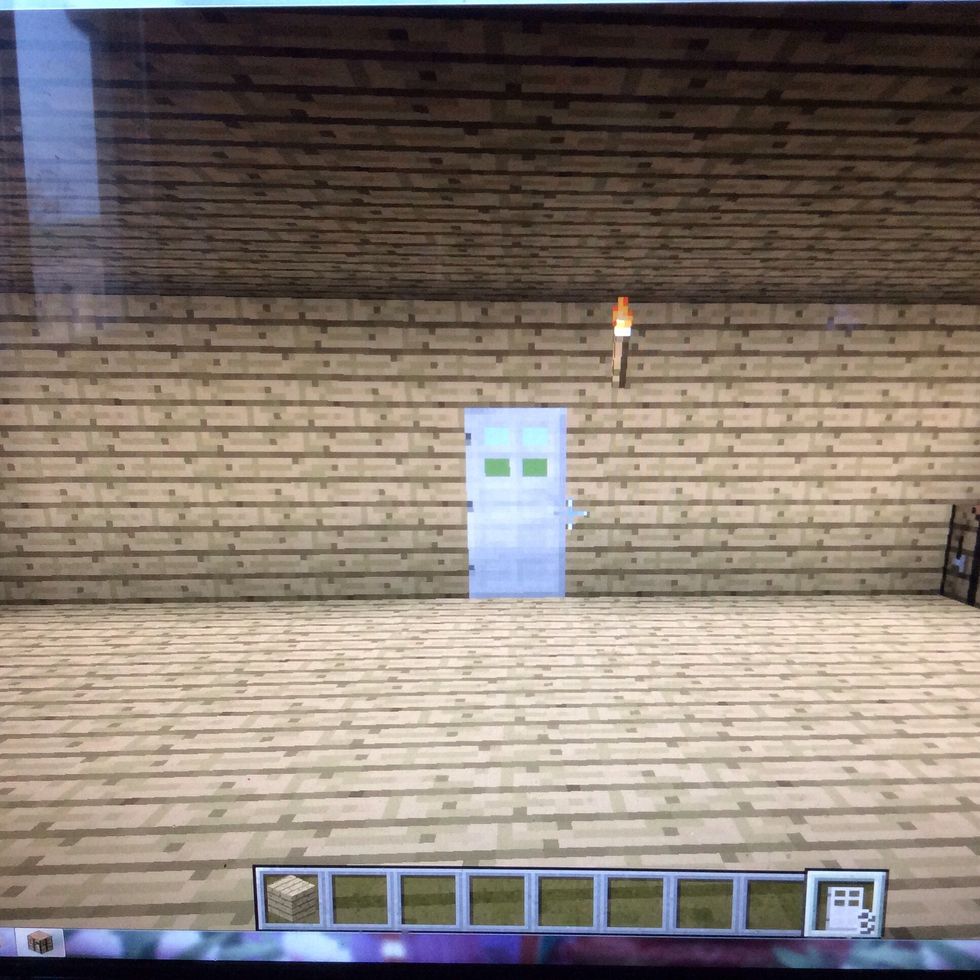 Find a flat space in your house and put down your iron door
Get these materials if you don't have them.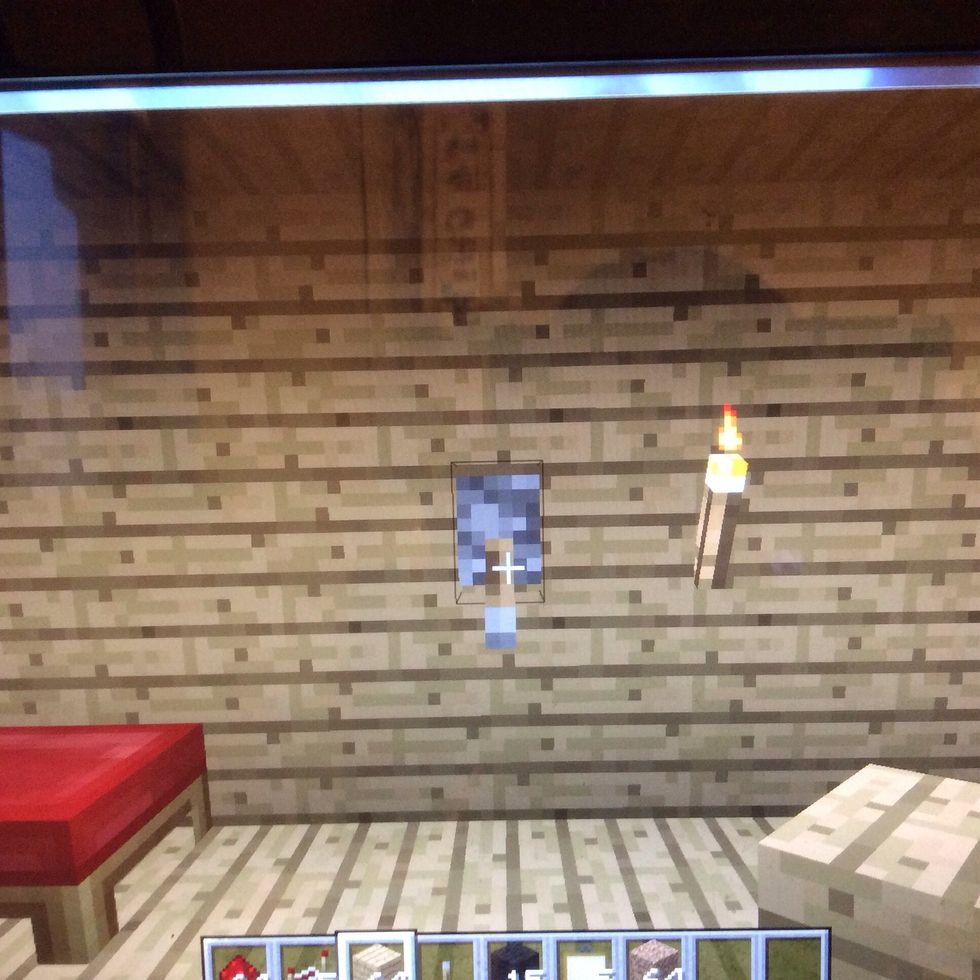 Now decide where to put your lever.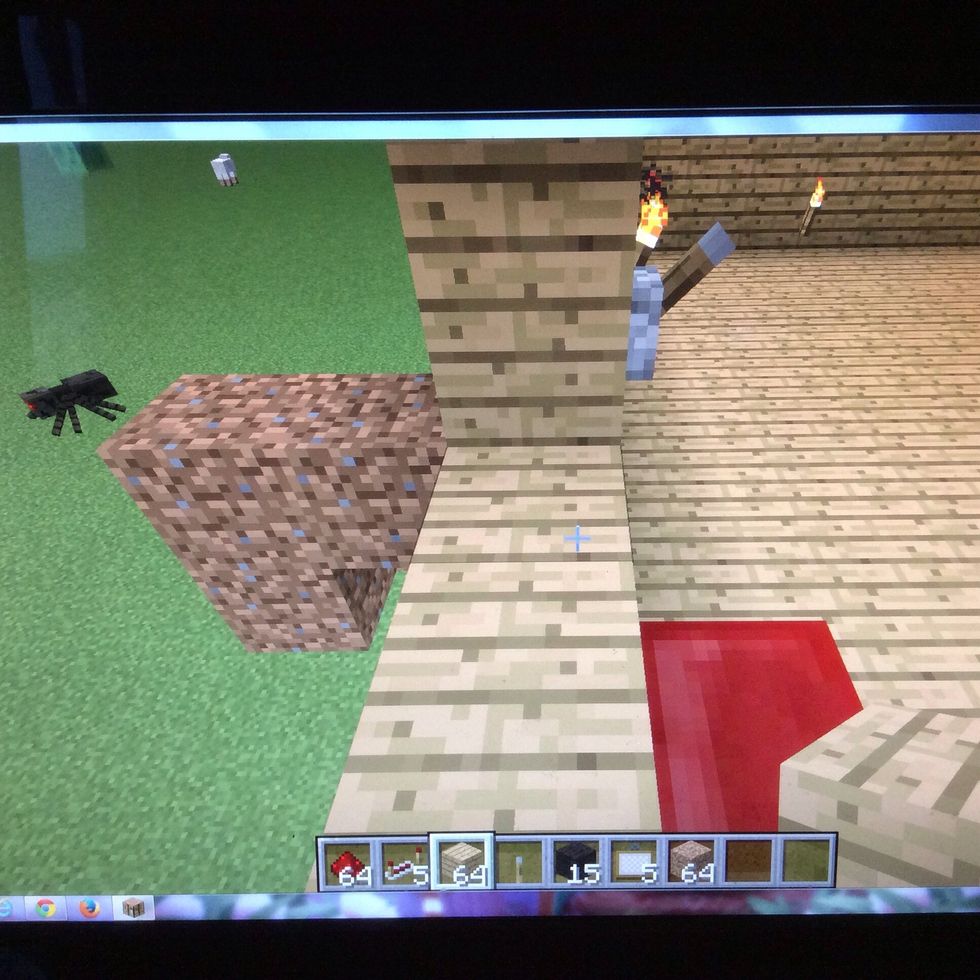 Put a dirt block behind the block where the lever is place, but don't put it down yet,put it one block below and put another one behind it.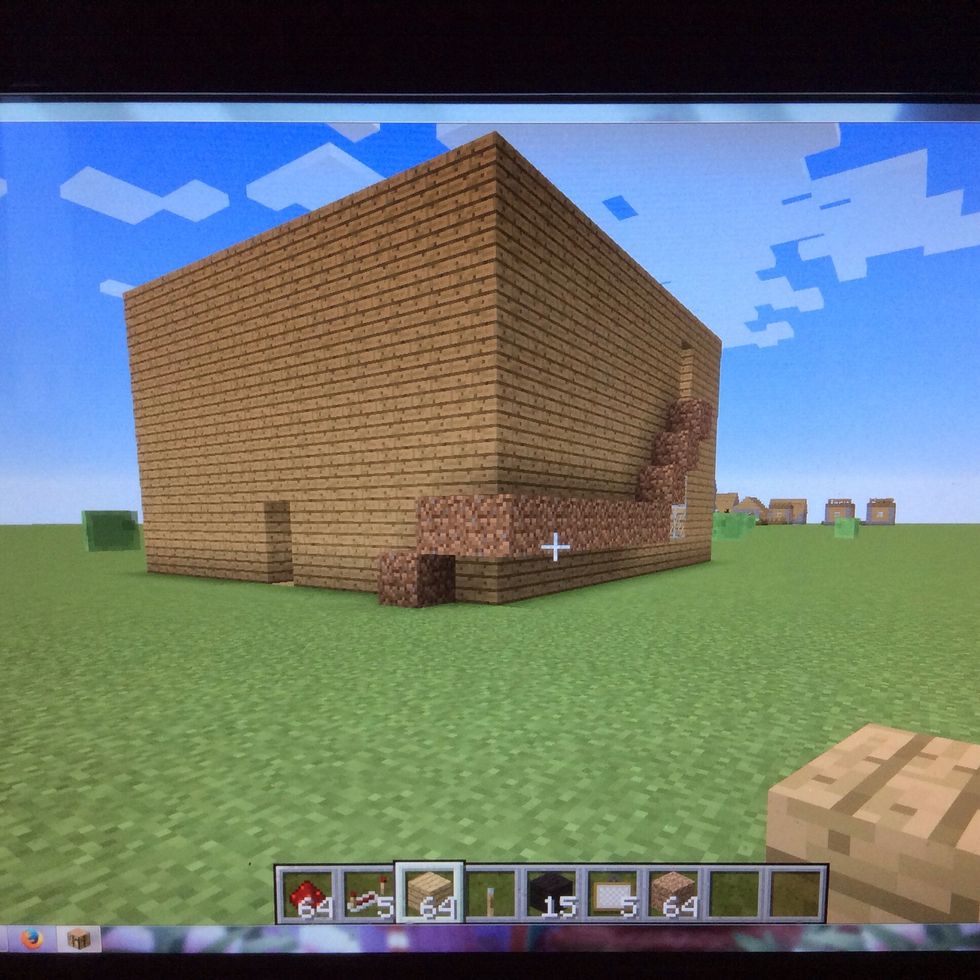 Now place the dirt, so that it connects with the iron door.
Now place redstone on the dirt and make it connect to the iron door.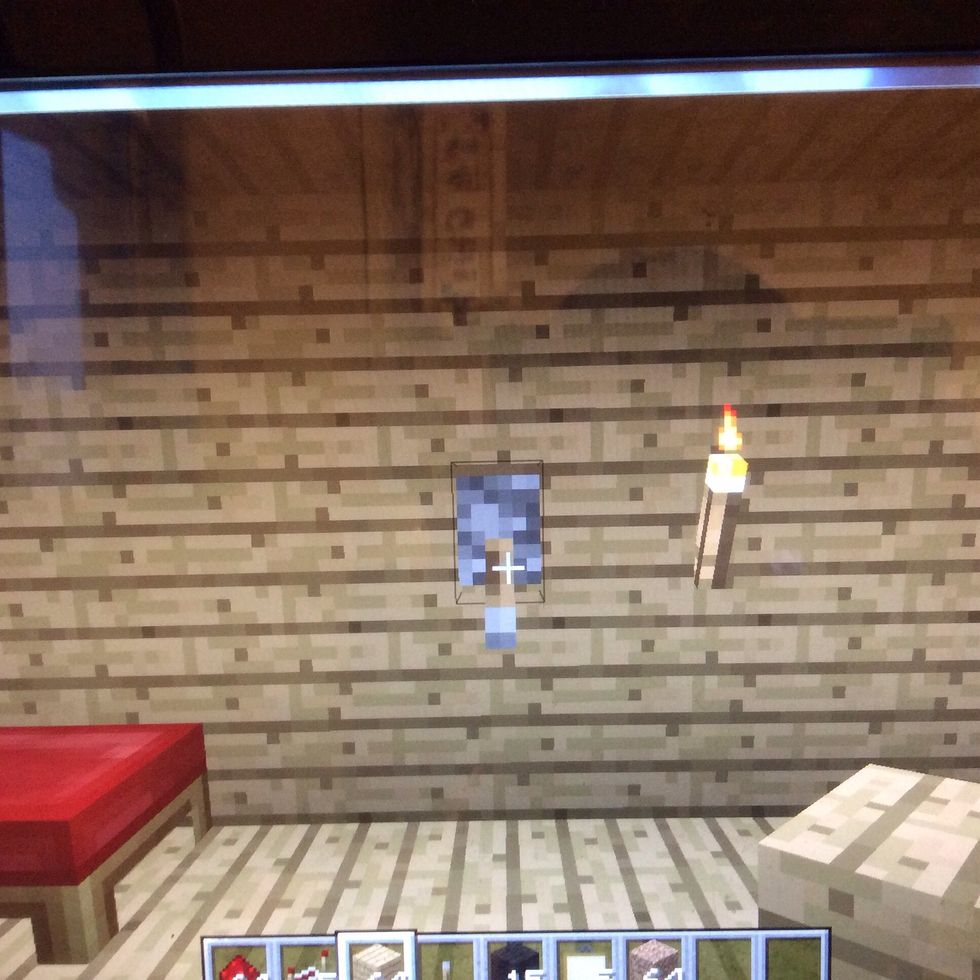 Now flick the lever to see if it works.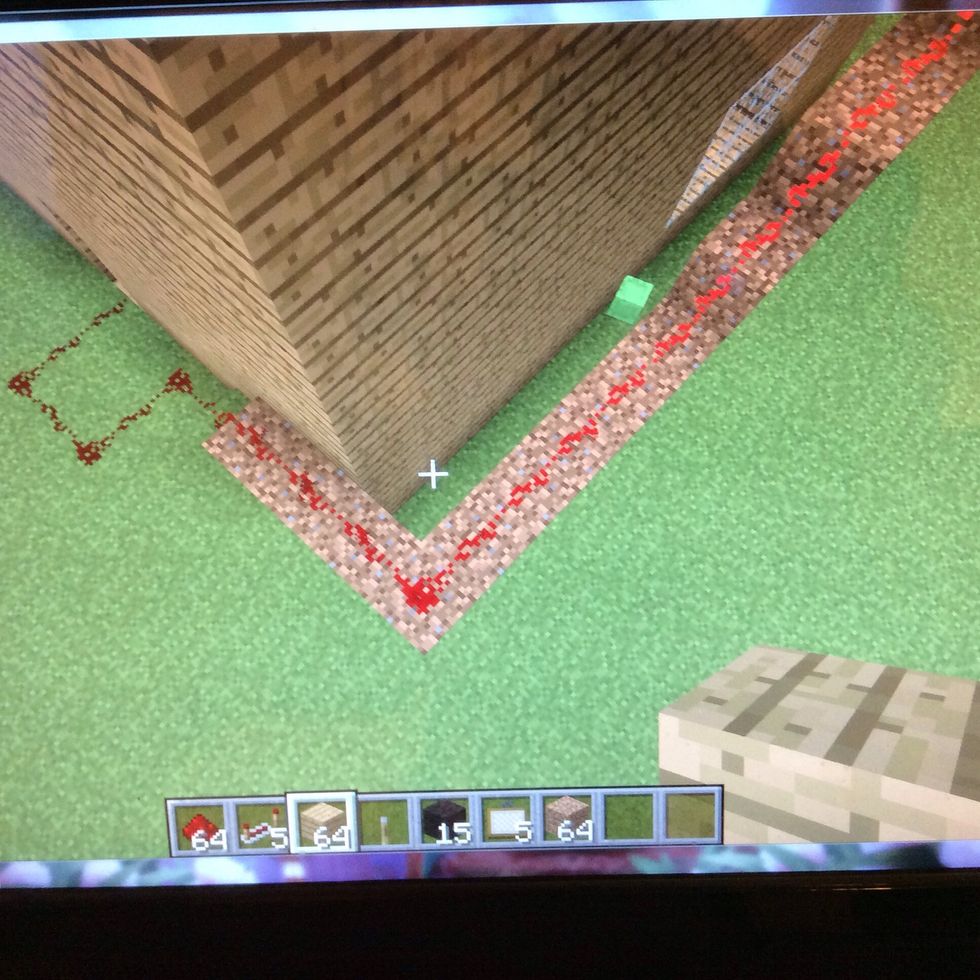 You see that the redstone is not reaching the iron door, so put down a redstone repeater.
Now check if the iron door is open, if it does not work than add more redstone repeater, or change where the redstone repeater is located.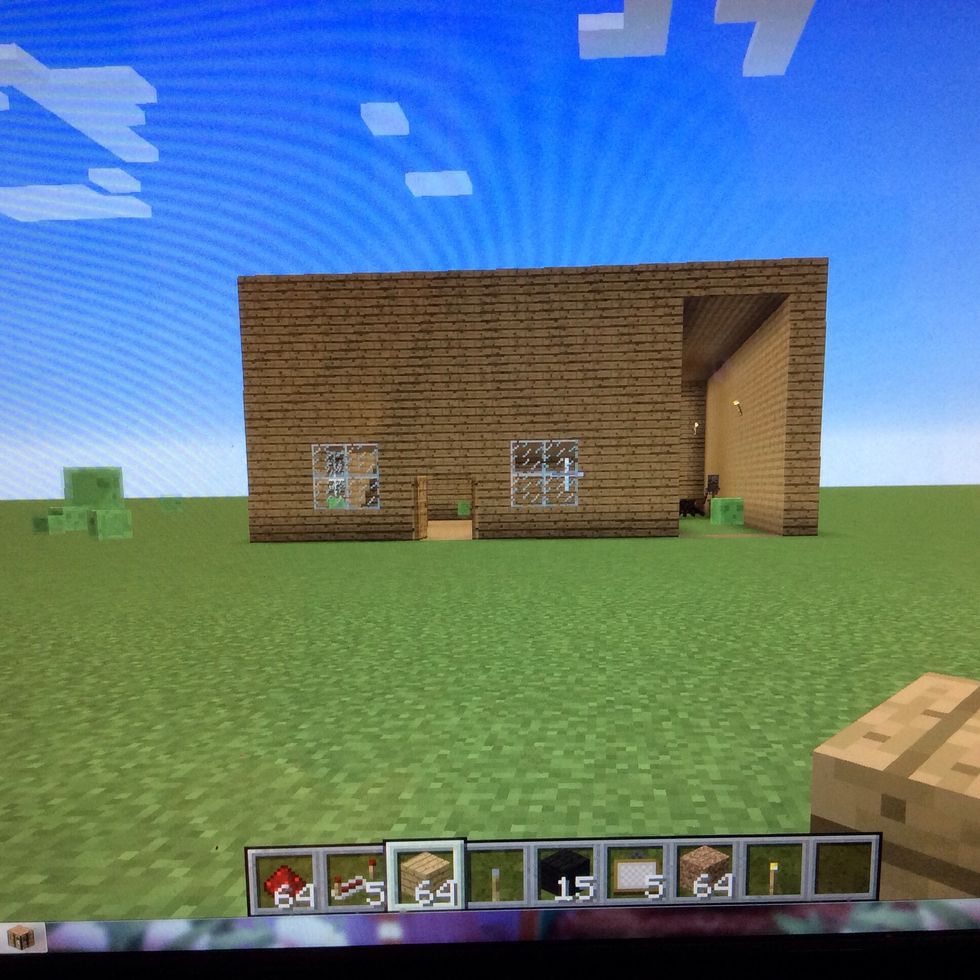 Now try to layer the dirt, with the material that you used to build your house with, so that people don't see the dirt ( don't forget to light up the place inside).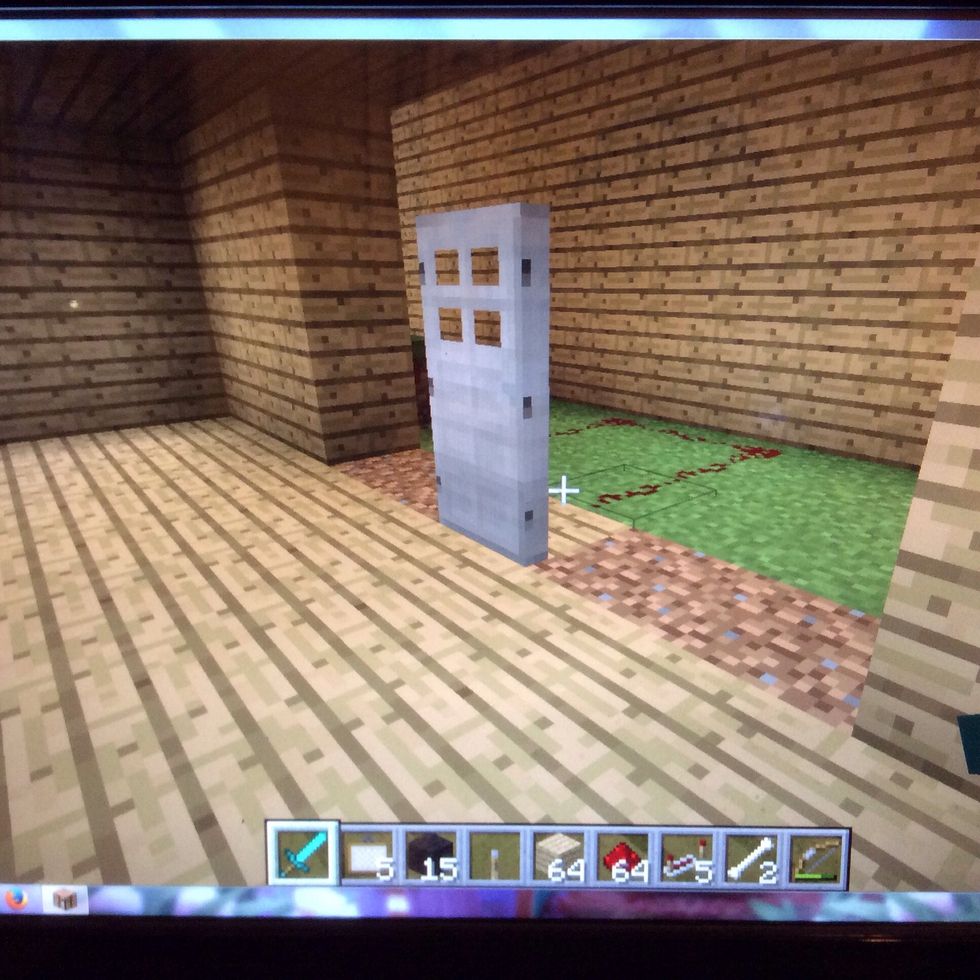 When your done break the door by a 3 by 5 hole in the wall of the iron door.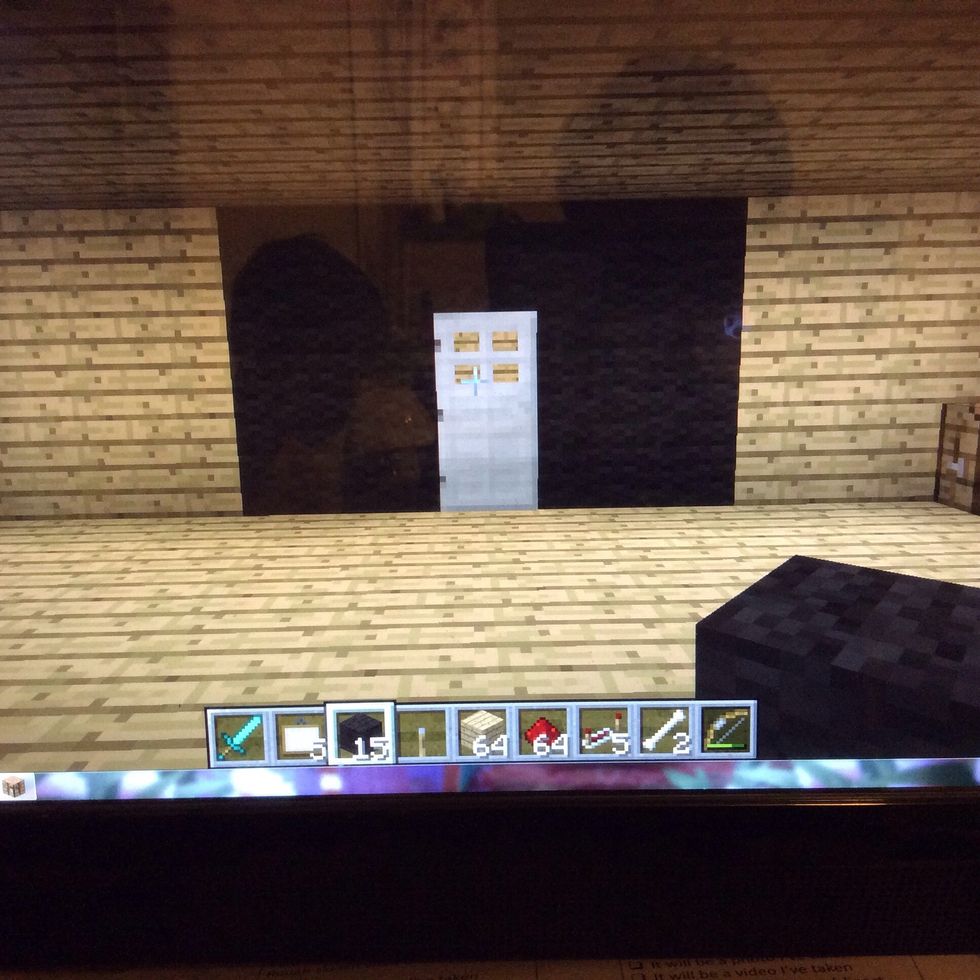 Now place black wool around the iron door.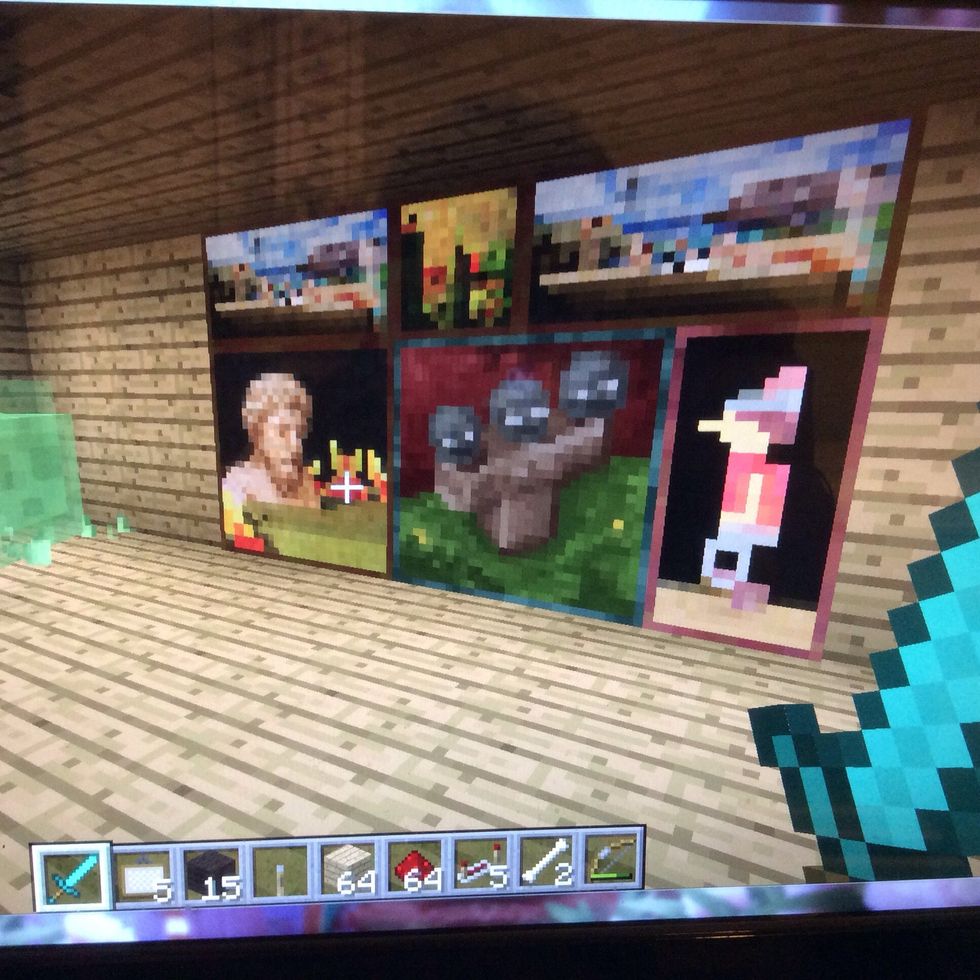 Place painting so that you don't see the iron door.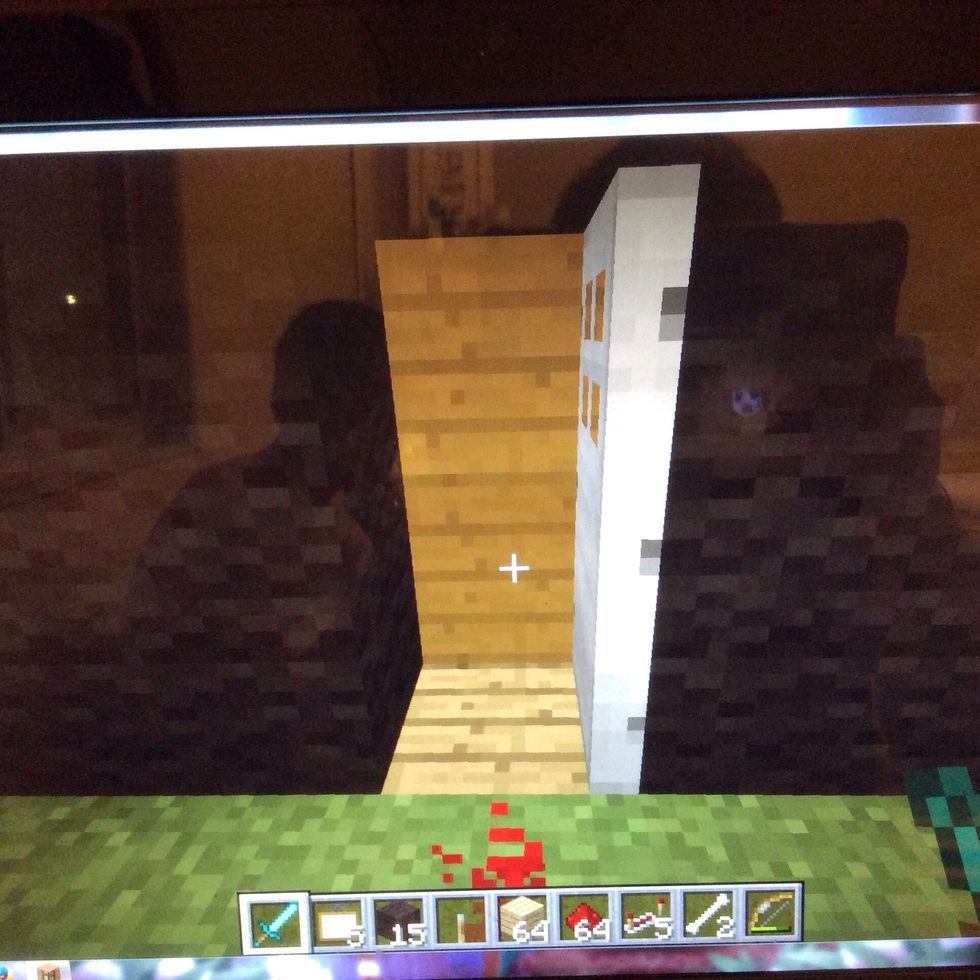 If you close the iron door, go and flick the lever so that you can go in, or you have already flick the lever you can already go in.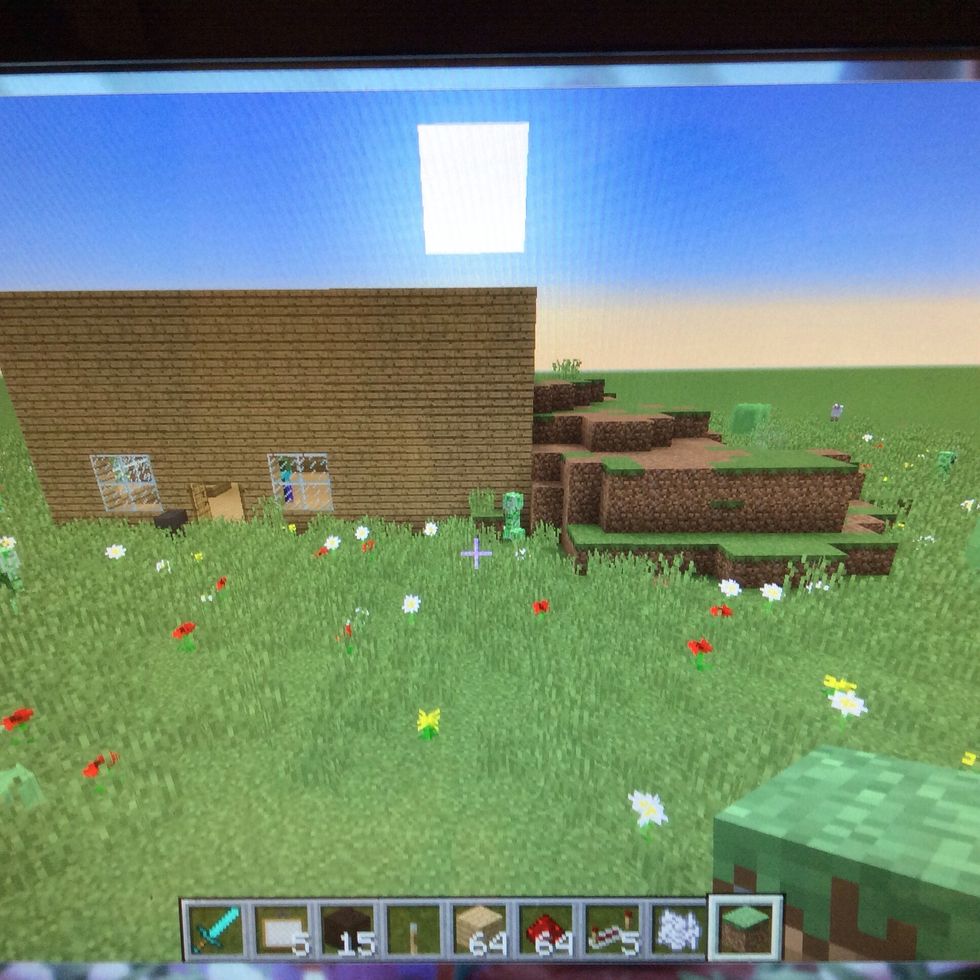 If you don't have any space left, fill the side with dirt so that you can dig a way down.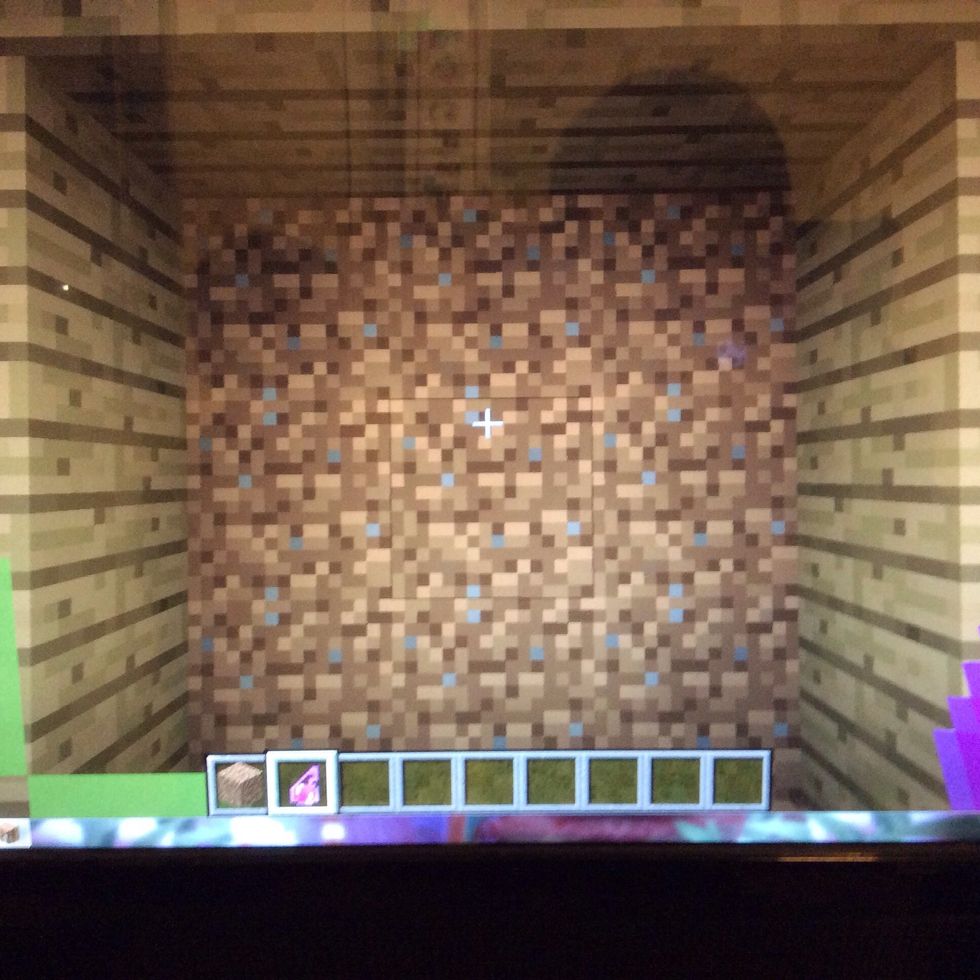 If your done dig a hole in the wall, so that you reach the dirt, but if your done with this and already digging up the stairs, make it so that your comfortable with it.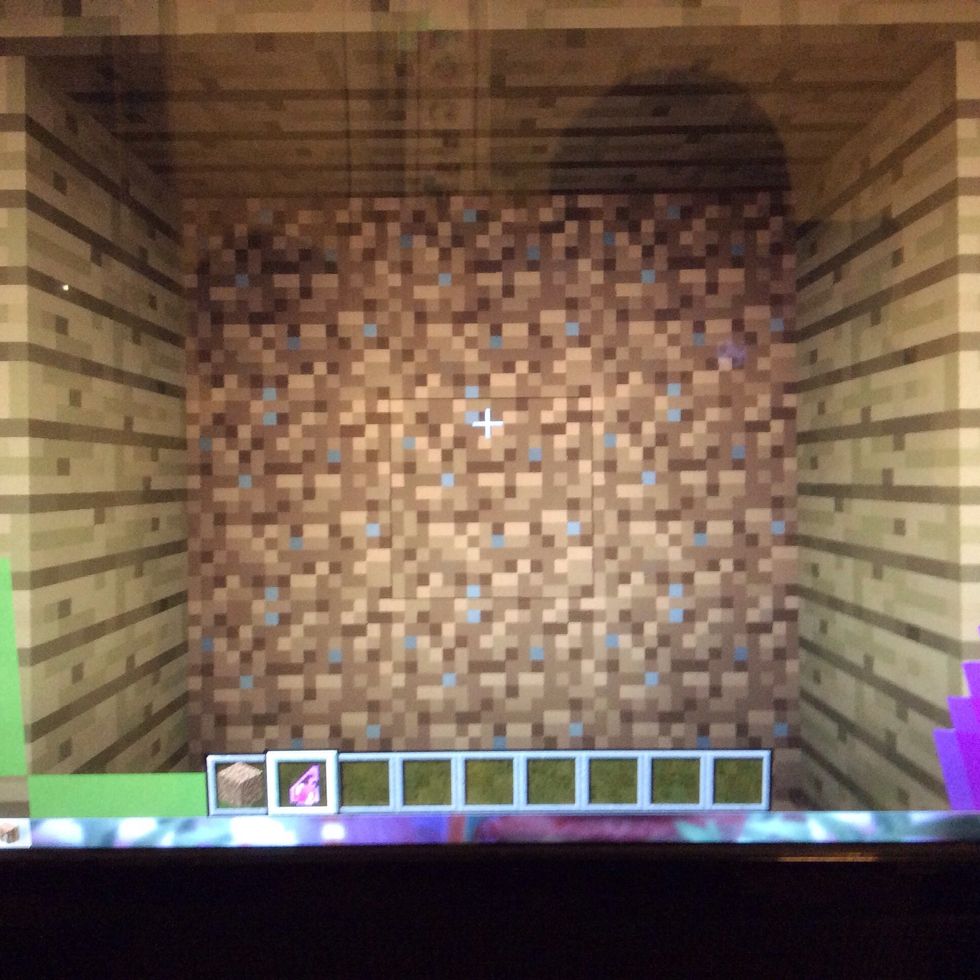 Now make a stair way down and also make so that your comfortable with it (if you already done with this than skip this).
Make a room, than hide your stuff there and now your done.
6.0 Iron Ingot
64.0 Redstone
5.0 Redsotne reapeter
64.0 Dirt
1.0 Lever
15.0 Black wool
5.0 Painting