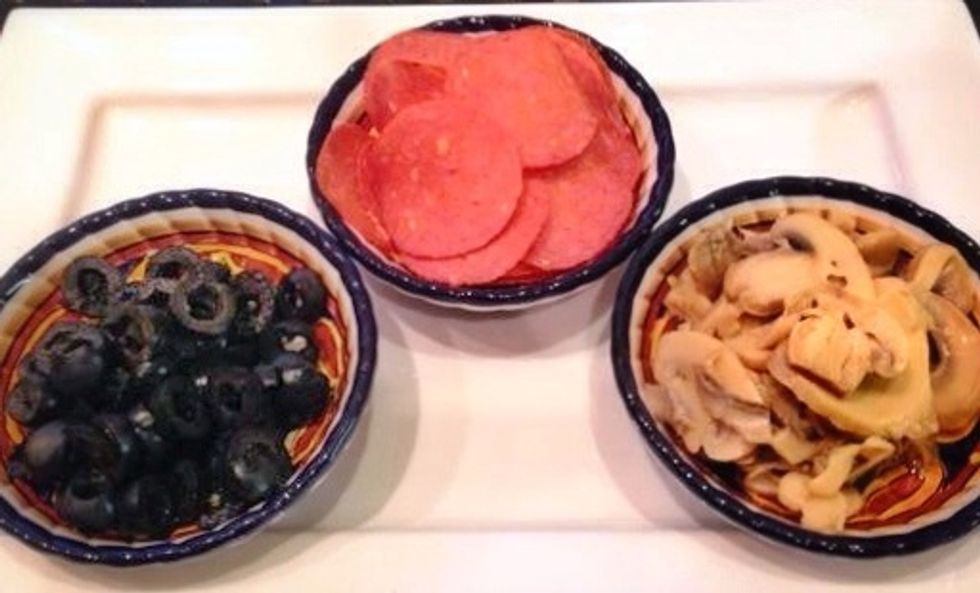 Olives, turkey pepperoni, mushroom stems and pieces...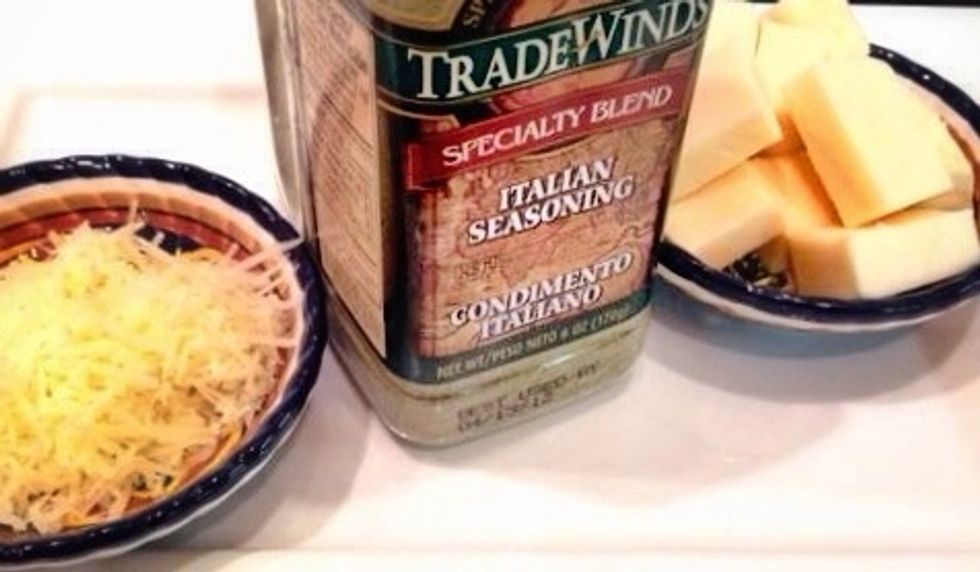 Shaved Parmesan, Italian seasoning, cubed mozzarella cheese....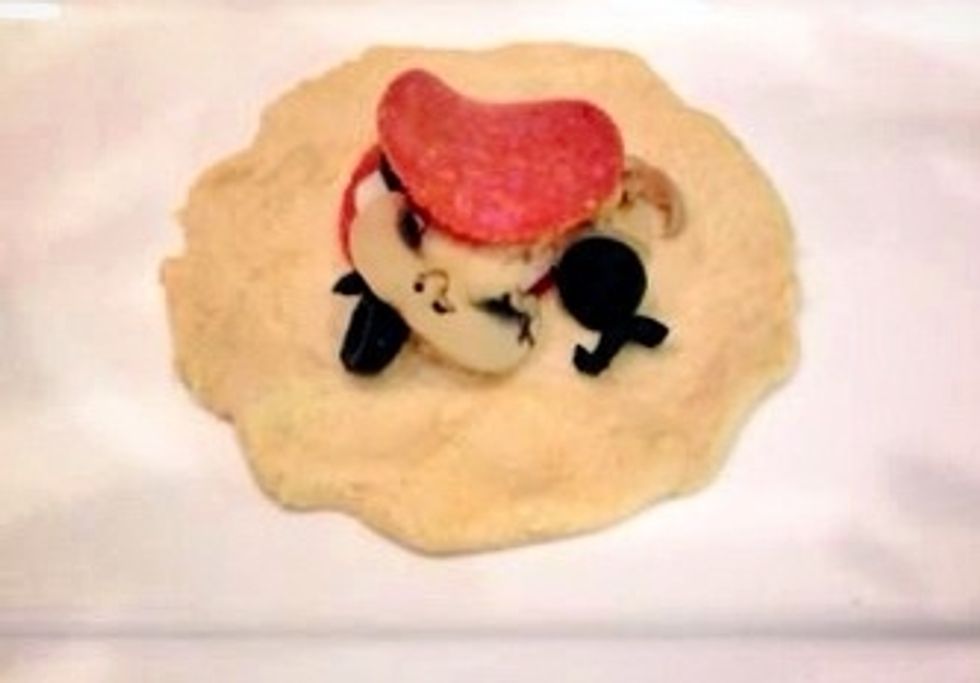 Pat each round out and fill with toppings...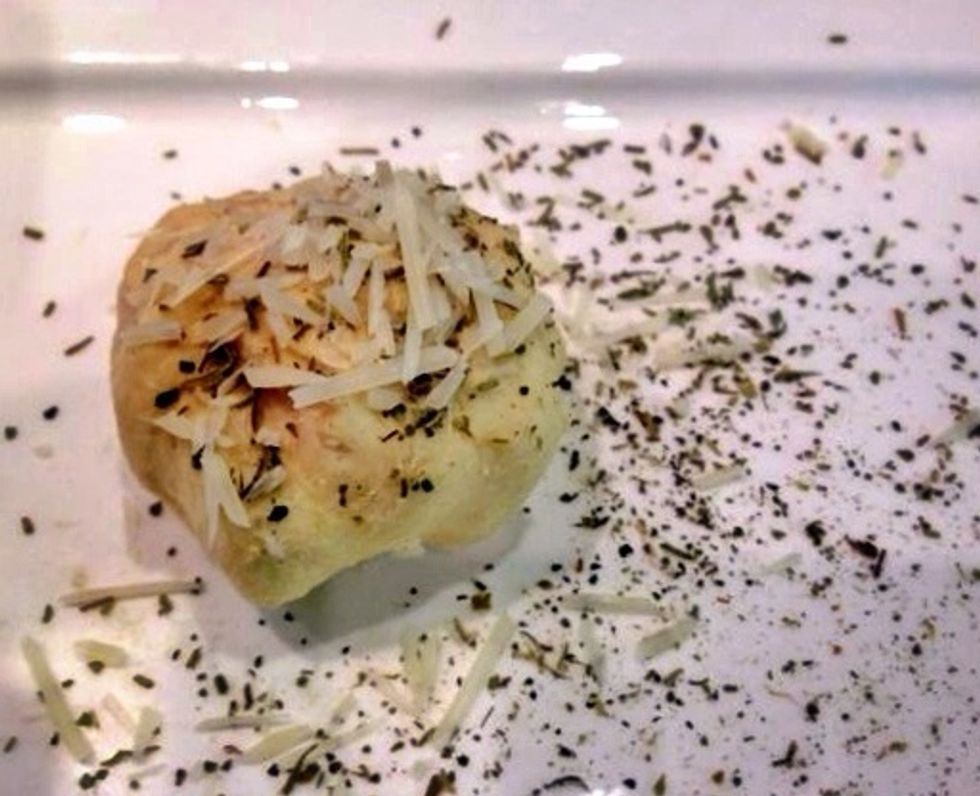 Pull up sides and seal each filled round. Sprinkle with Italian seasoning and Parmesan....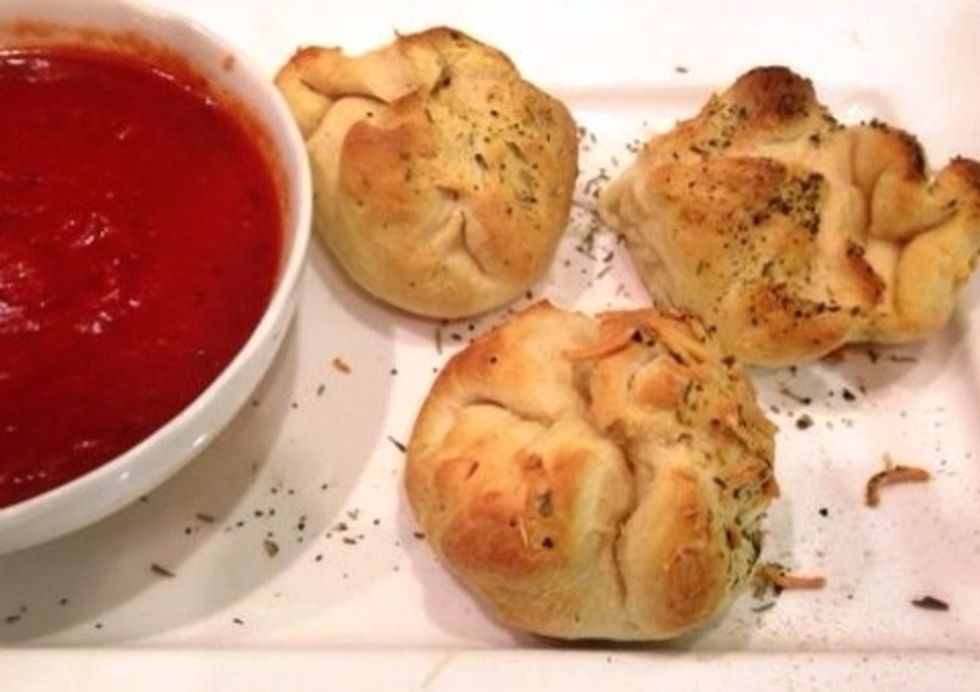 Bake at 400 degrees for about 15 minutes until golden. Dip in warmed pizza sauce and enjoy!
Refrigerated biscuit rounds
Various pizza toppings, i.e., pepperoni, olives...
Cubed cheese
Italian seasoning
Shaved Parmesan cheese
Pizza sauce for dipping