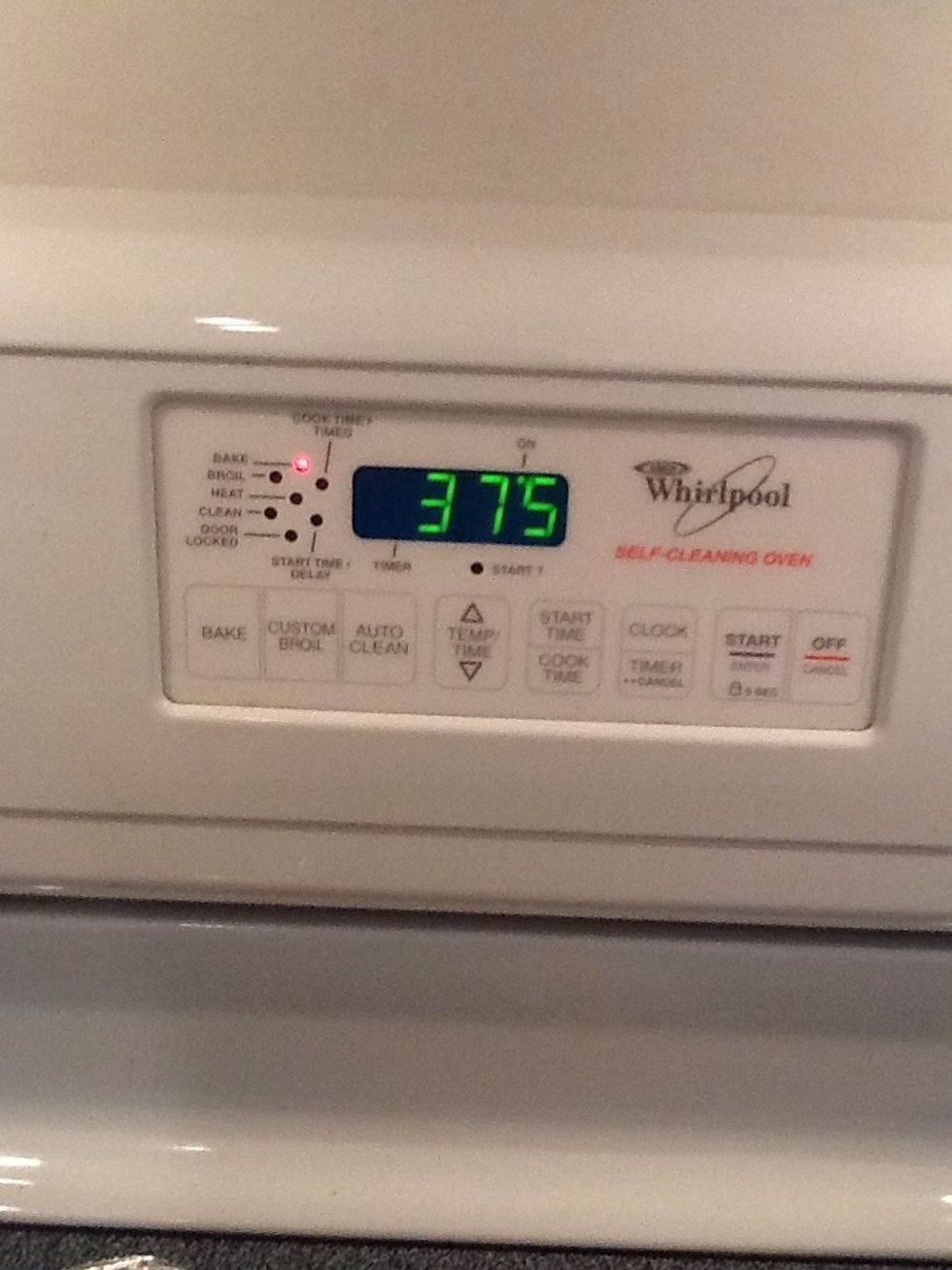 Preheat oven to 375 degrees.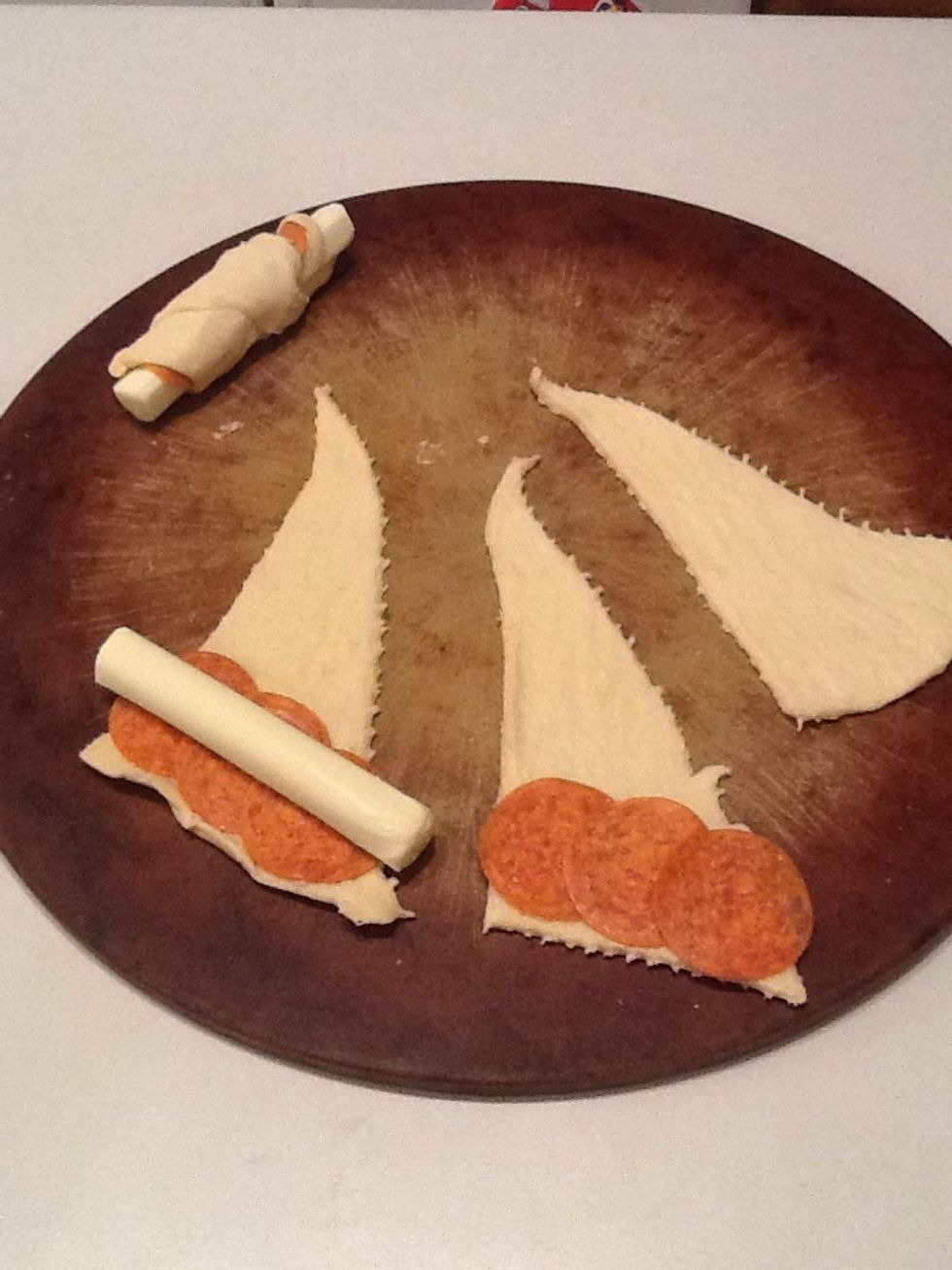 Open container of crescent rolls and unroll each crescent. Lay 3 slices of pepperoni and one string cheese along the largest edge. Roll up and place with end part down.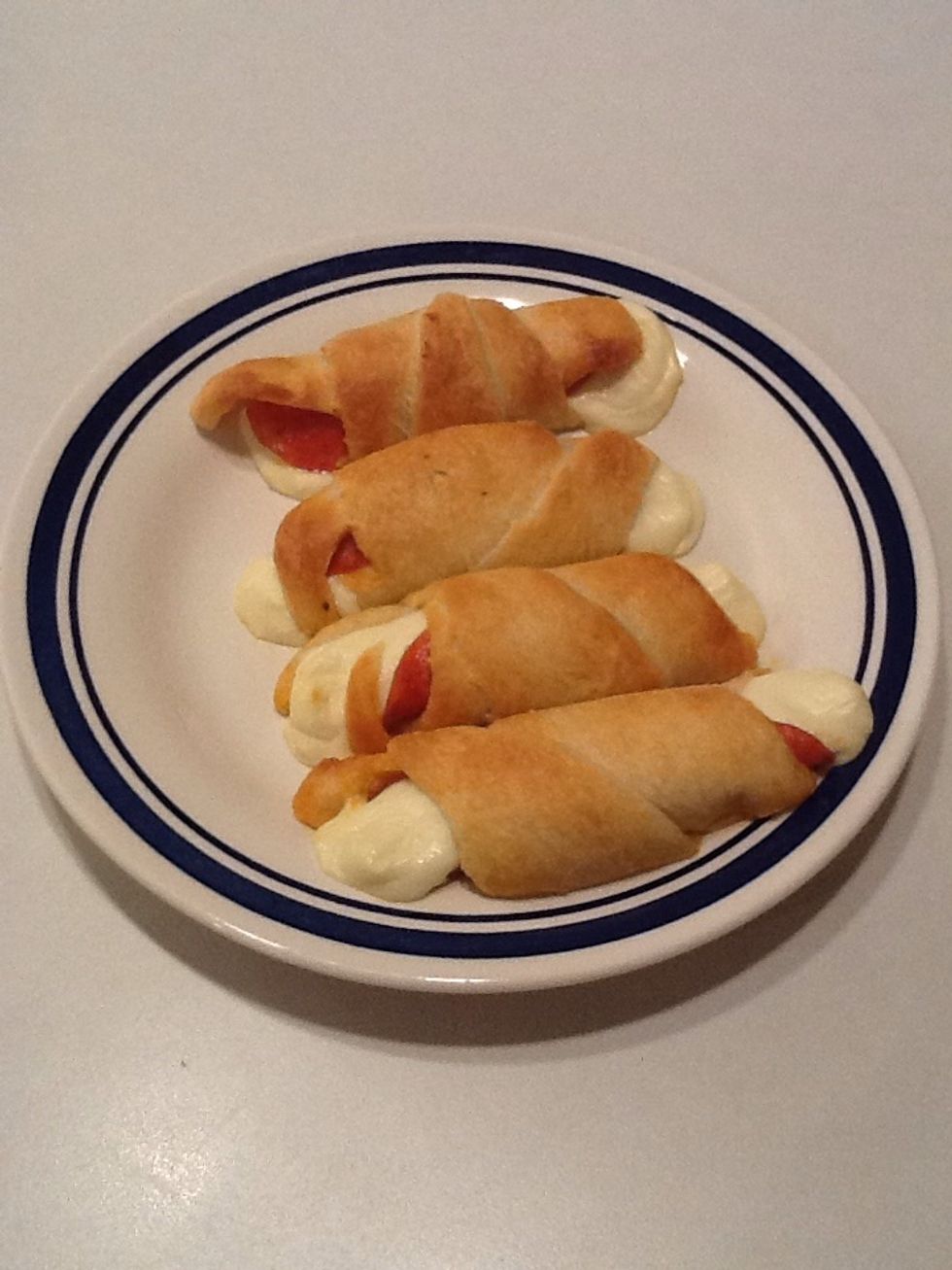 Bake until cheese stick begins to melt and rolls are brown (about 8-10 minutes). Serve and enjoy!
1.0 Container Pillsbury Crescent Rolls
Pepperoni slices
8.0 String cheese packs