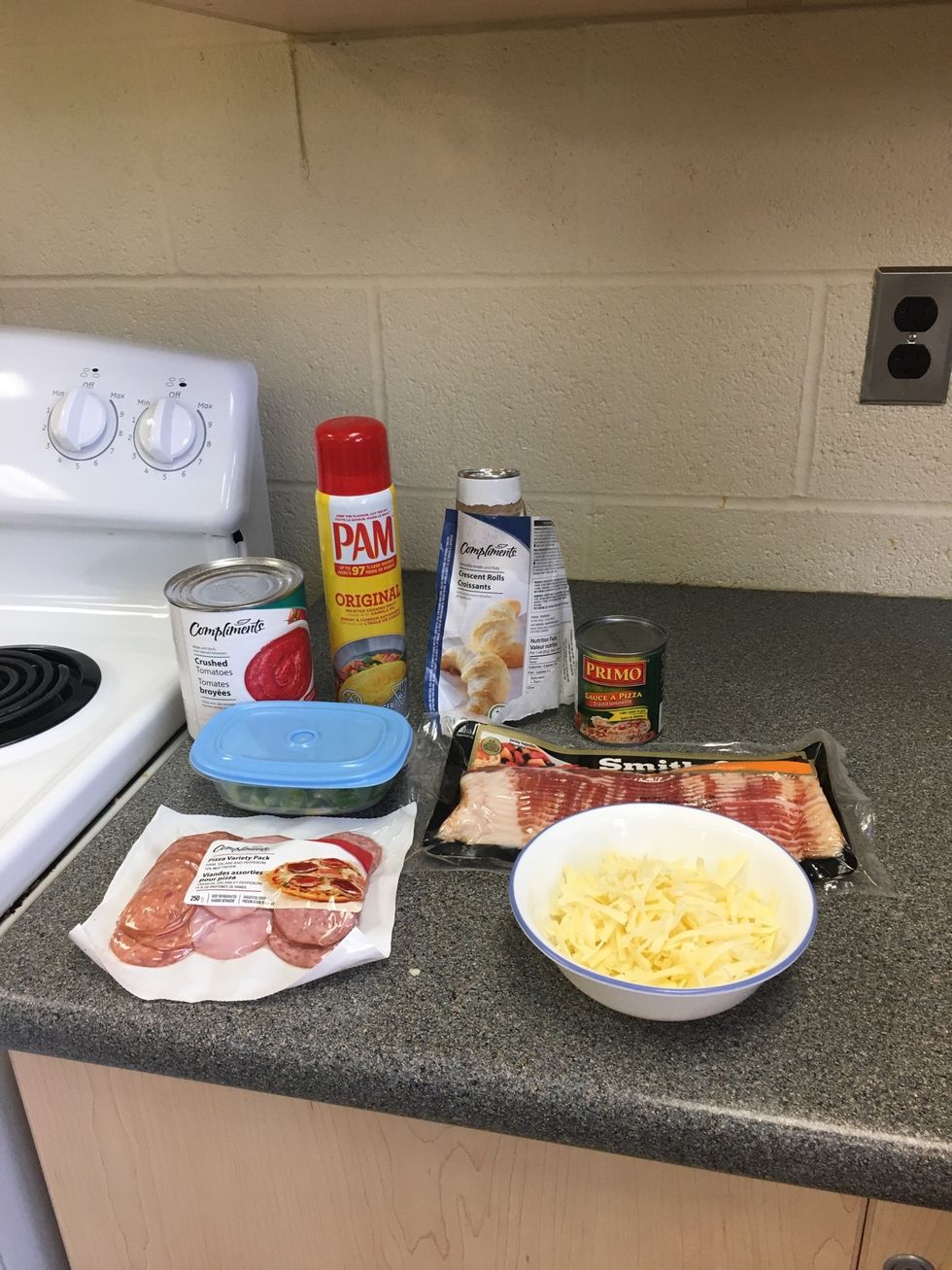 Gather provided supplies on a counter near your stove.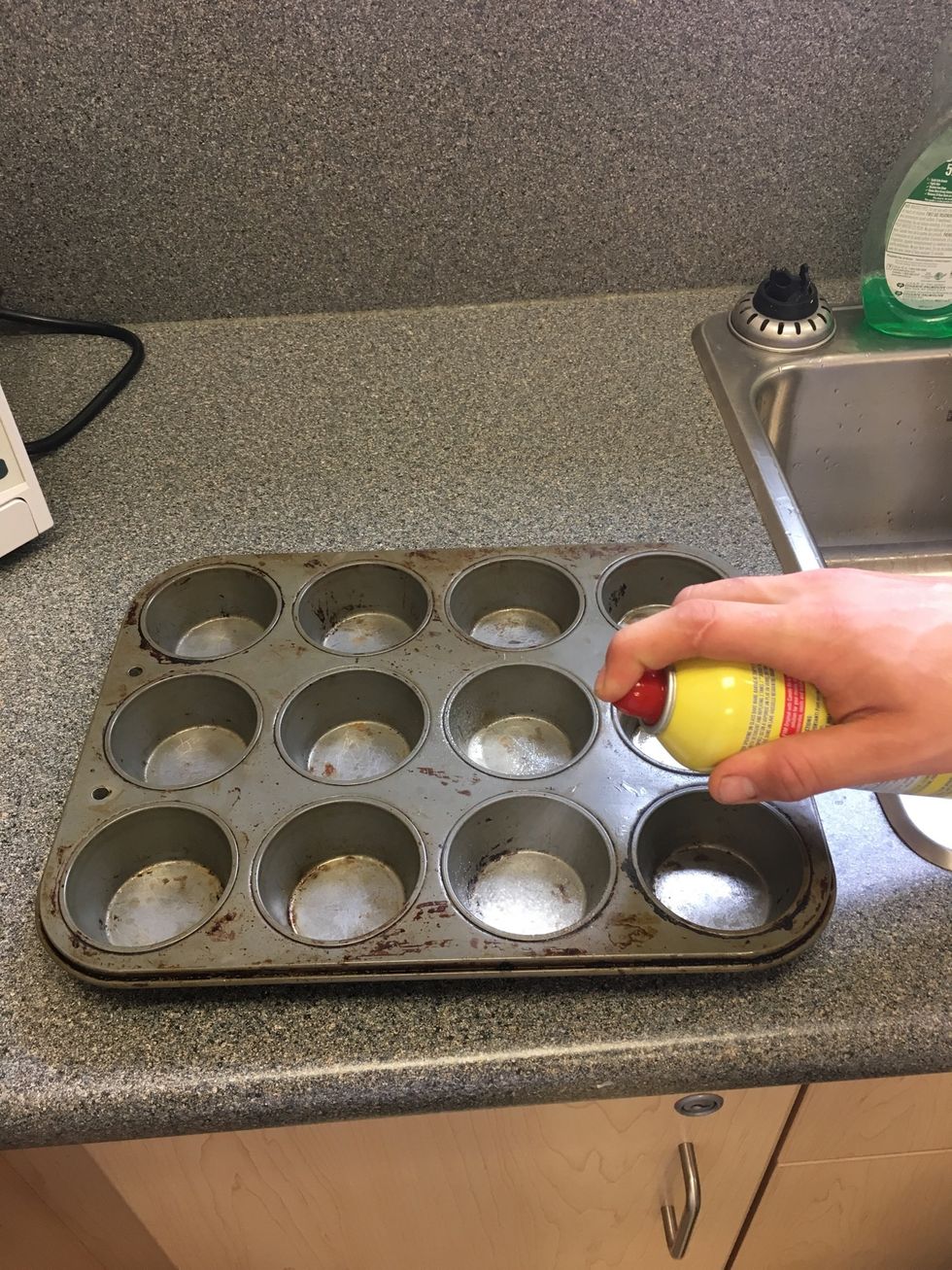 Spray muffin tray with PAM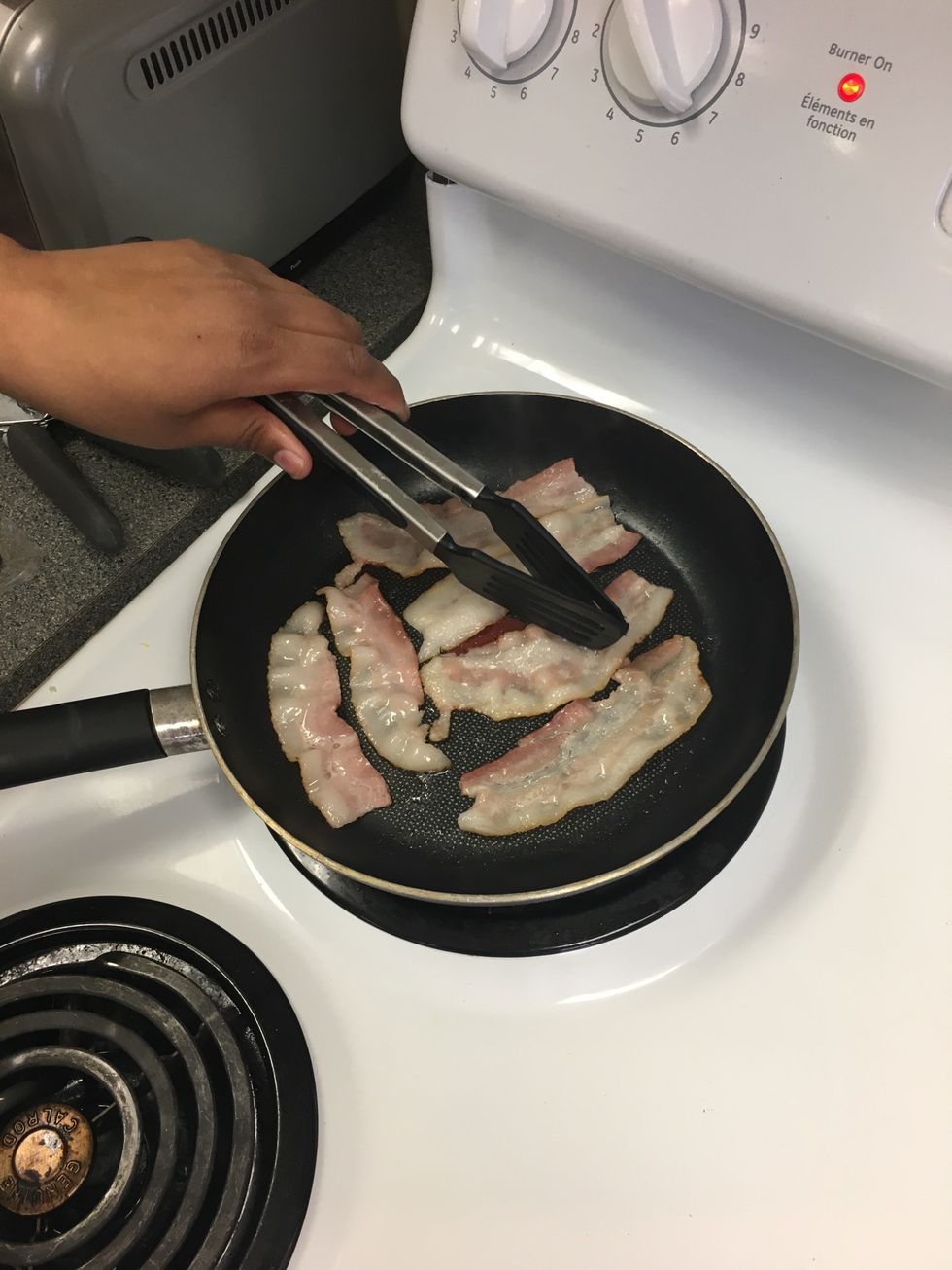 Start cooking the bacon for 5-10 minutes until to your liking.
Start grating your cheese. As the cheese is grated, add it to a measuring cup to make sure its 1 cup.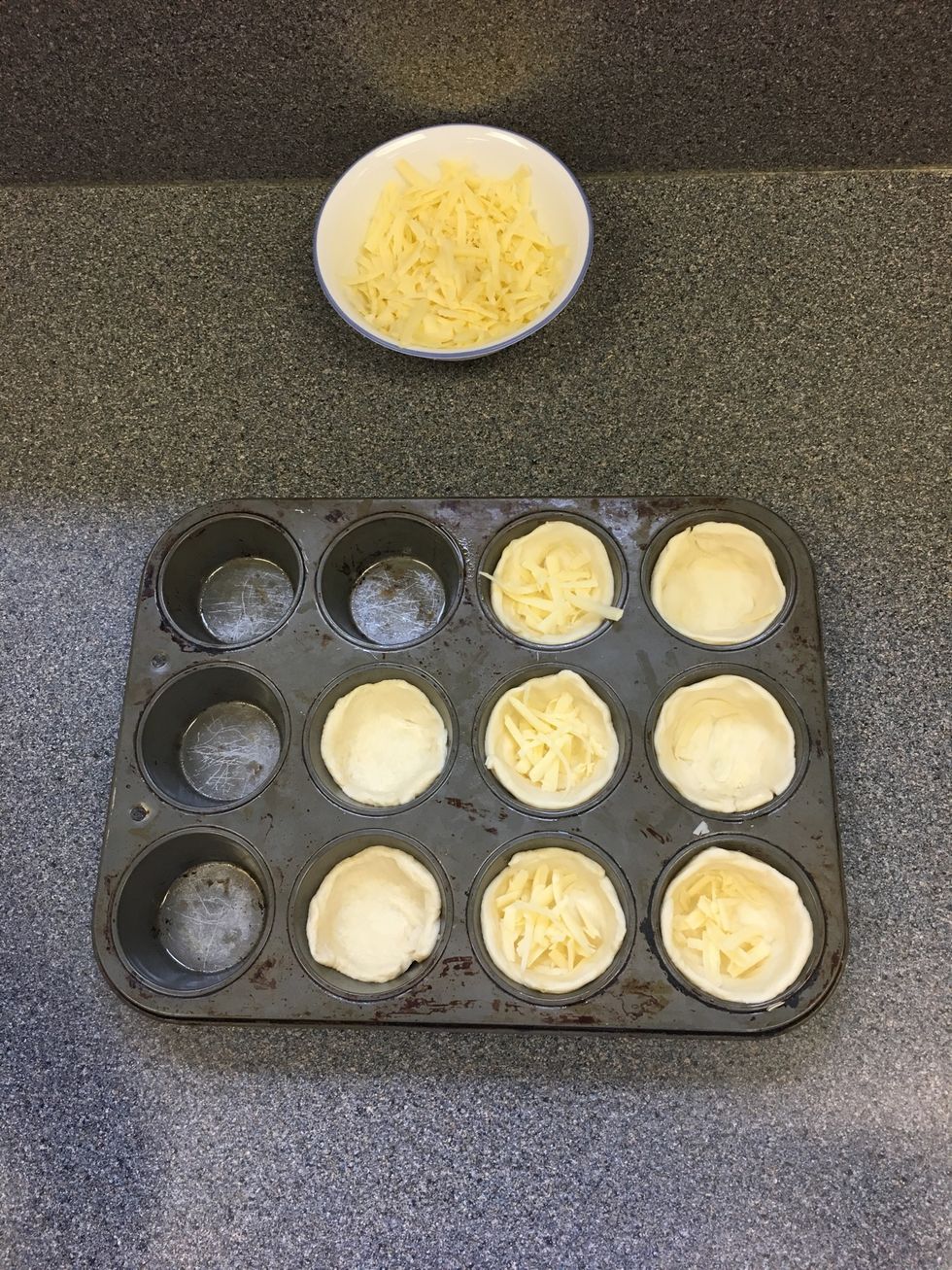 Keep cheese close by.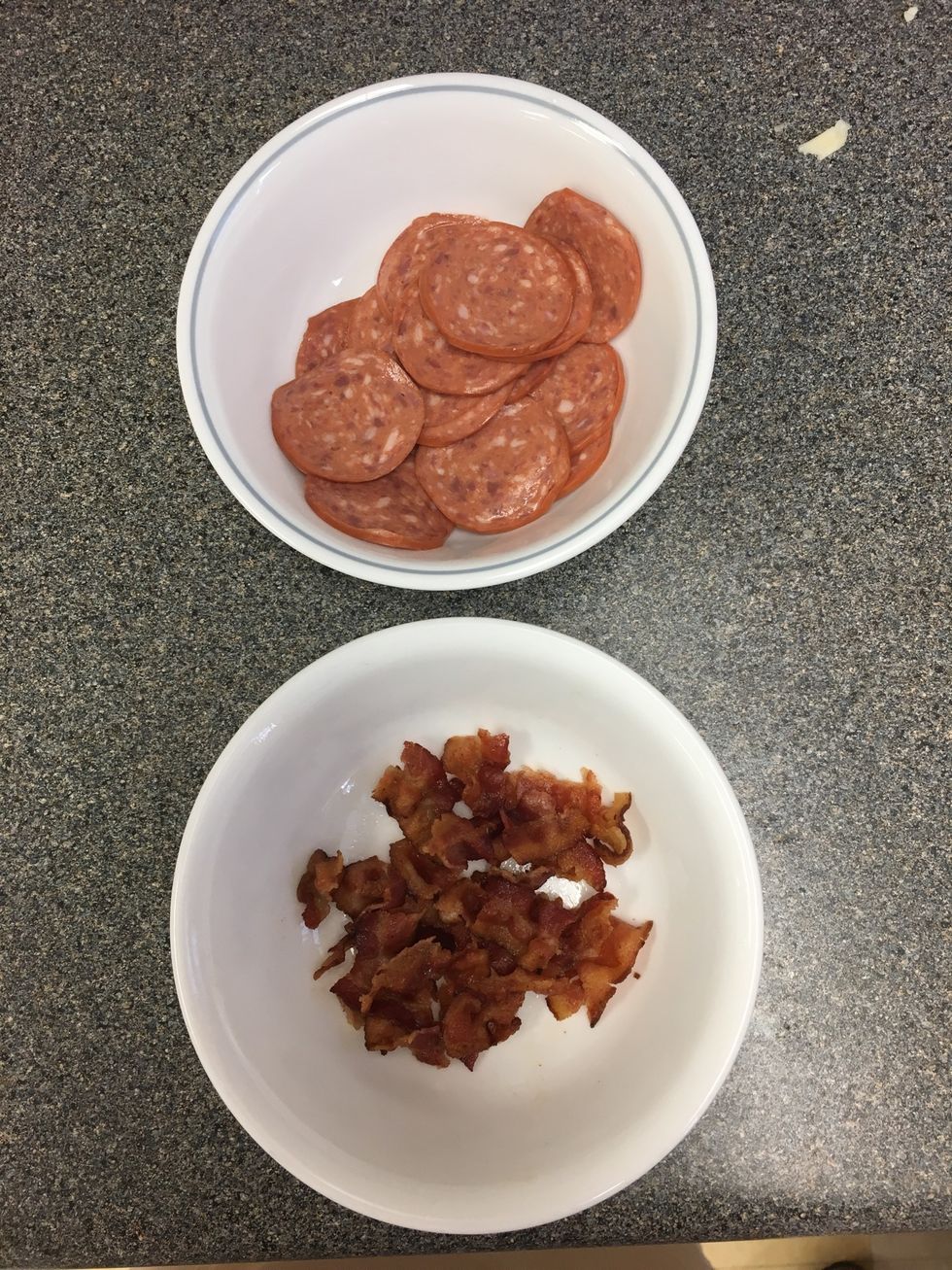 Rip up bacon into small pieces. Put pepperoni into a bowl.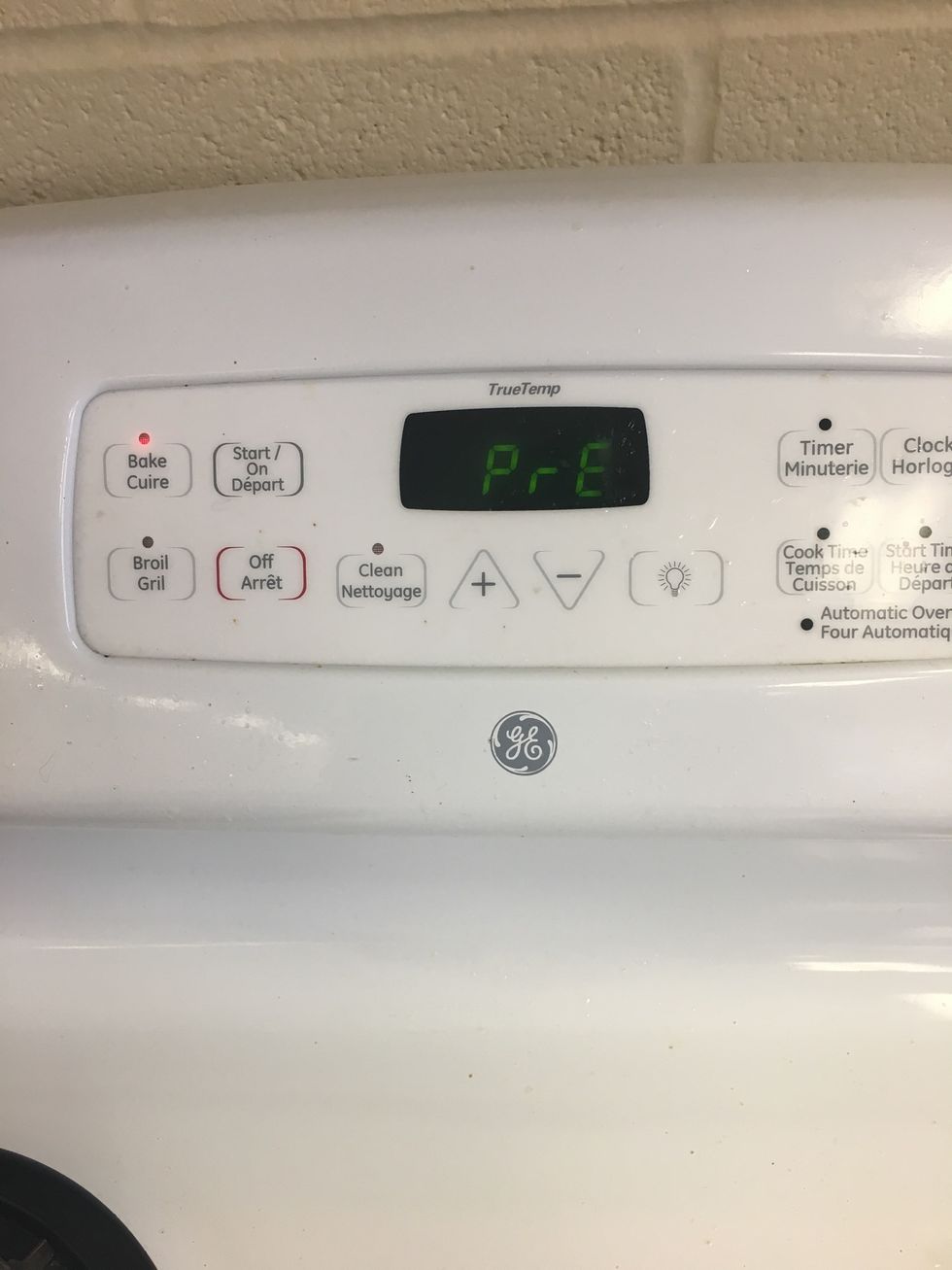 Preheat to 350 degrees.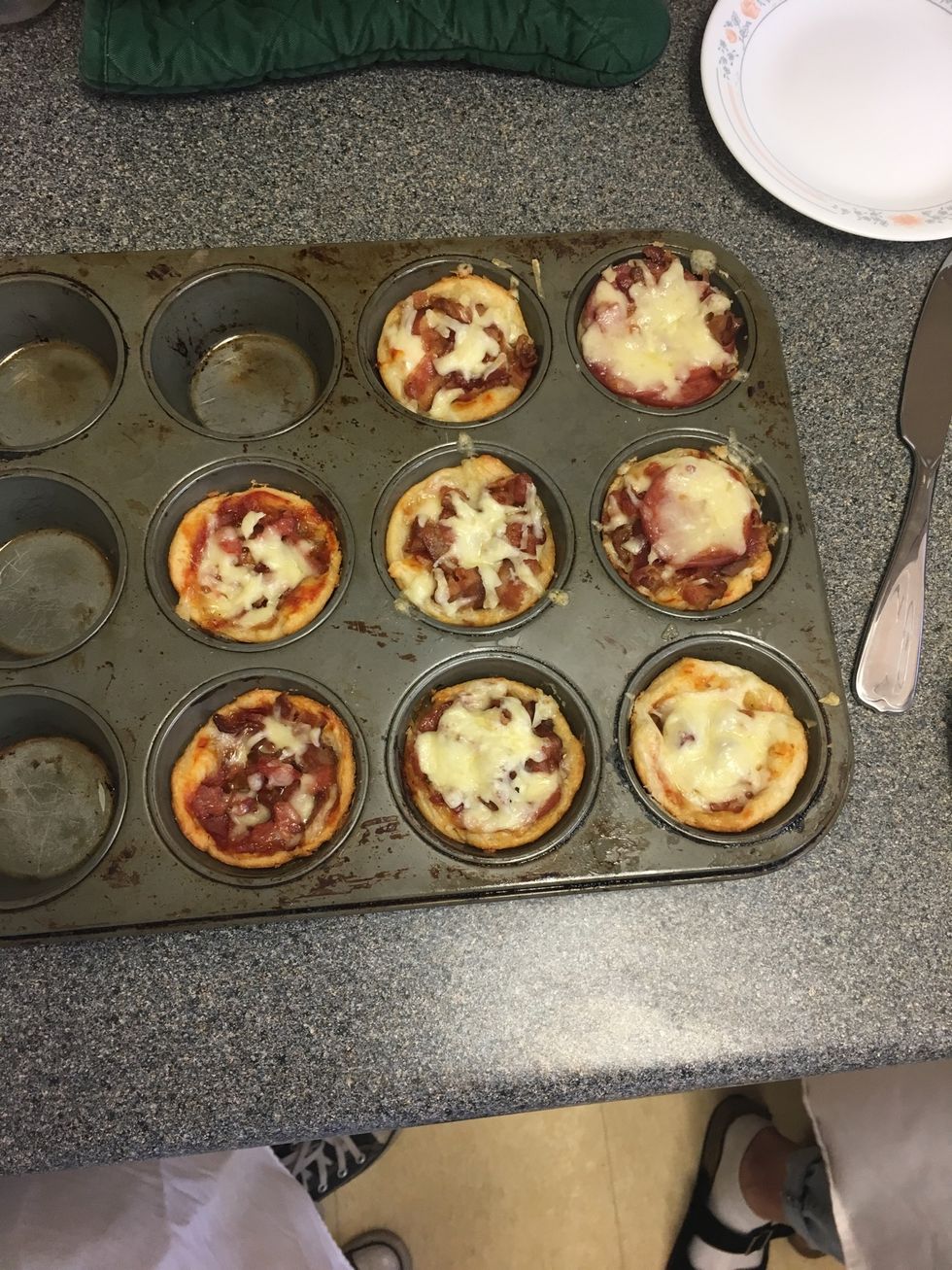 The muffins should be a golden brown. Cut around the edges with a butter knife to loosen it, and continue to let it cool.
Your pizza muffins should look something like this! Enjoy!
1.0c Shredded Mozzarella
1.0 Can Pizza Sauce
1.0 Pillsbury Seamless Dough Sheets
1/2tsp Garlic Powder
1.0 Bag of Diced Pepperoni
Bacon
1.0 Green Pepper
1.0 Tomato
1.0 Can Pam