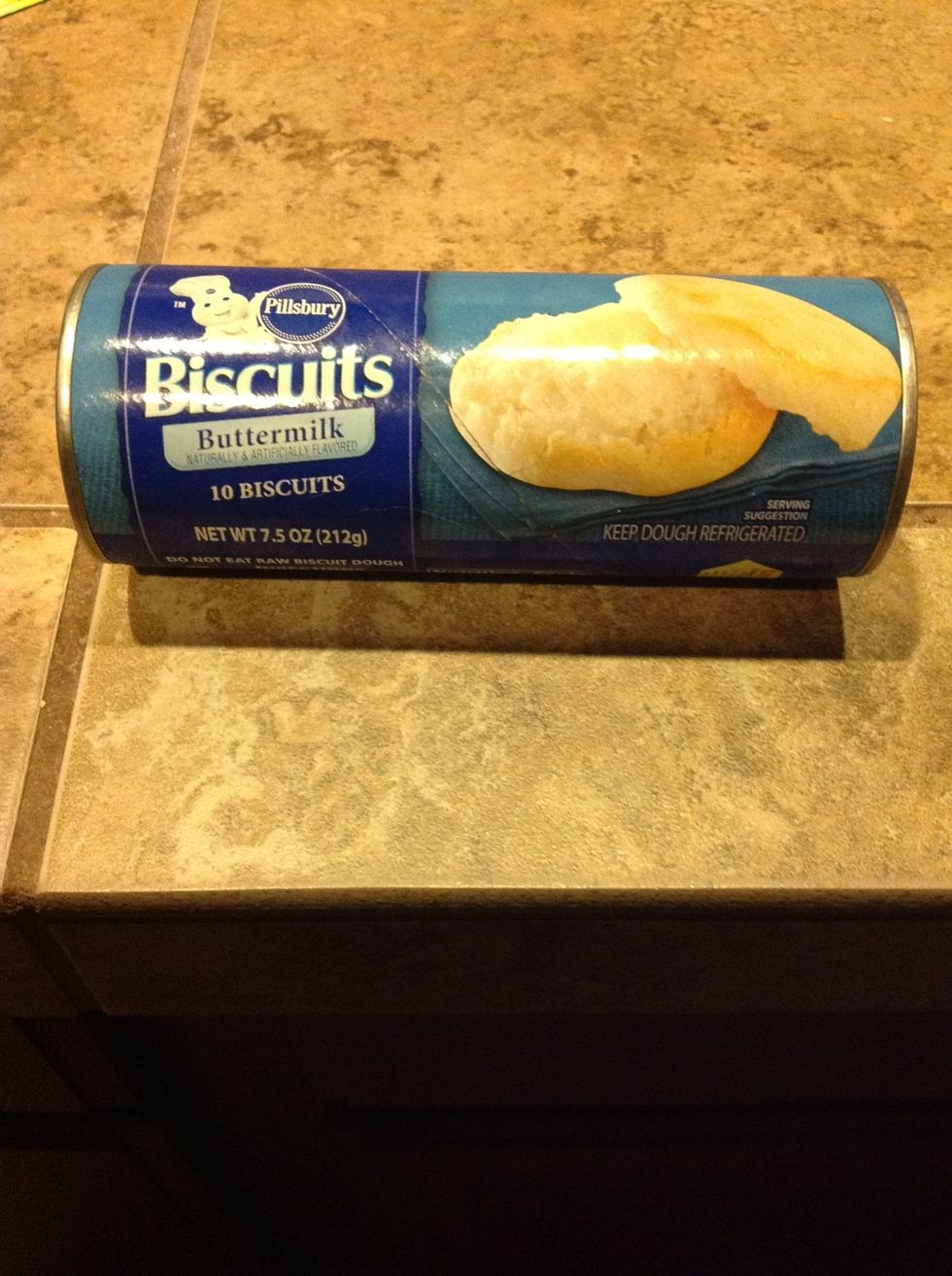 Make sure the biscuits are chilled to keep from sticking to pin.
Remove and separate from packaging.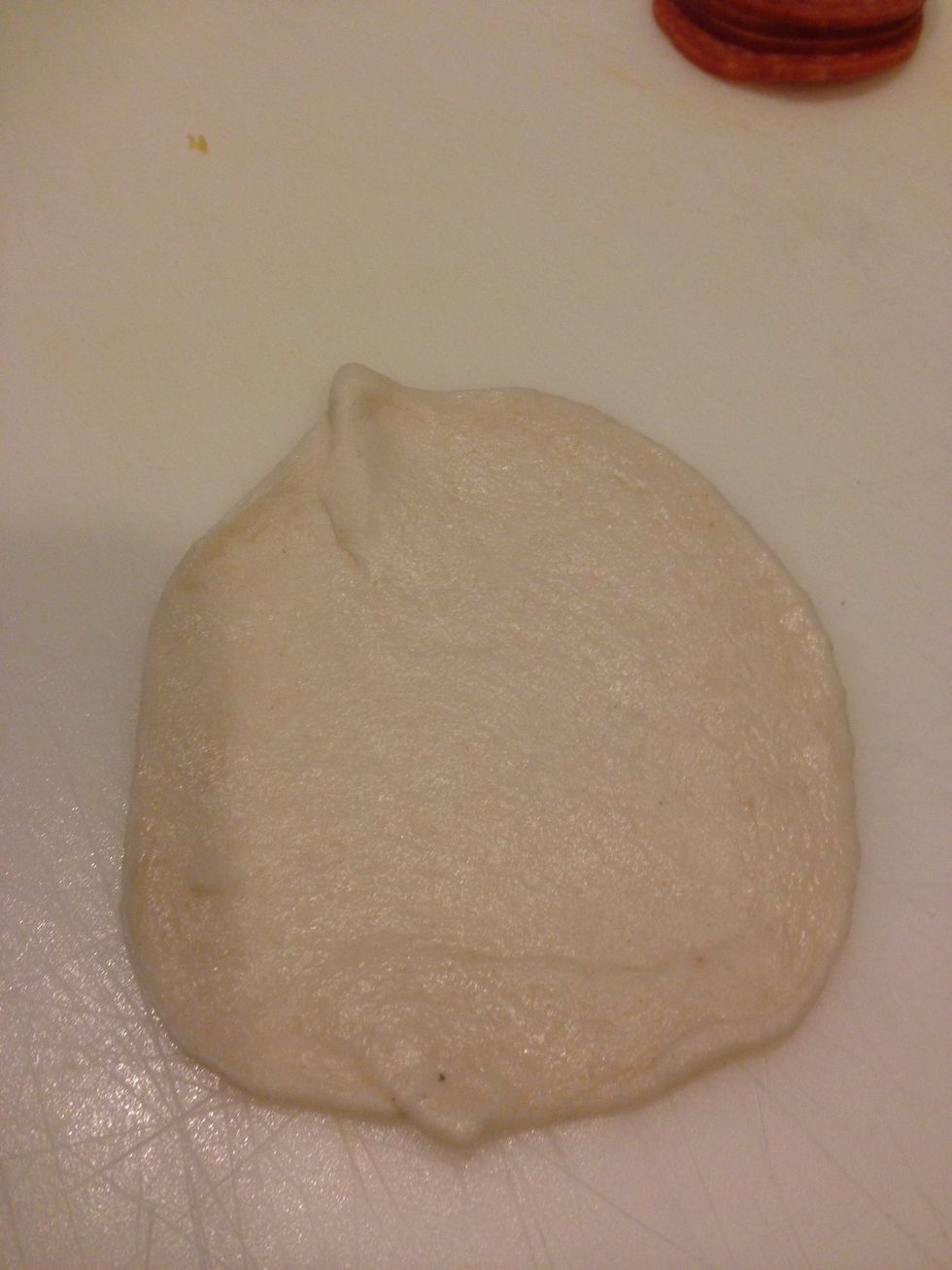 Flatten with a rolling pin about 1/8in thick.
Place one or two slices of pepperoni and a square of cheese in the center.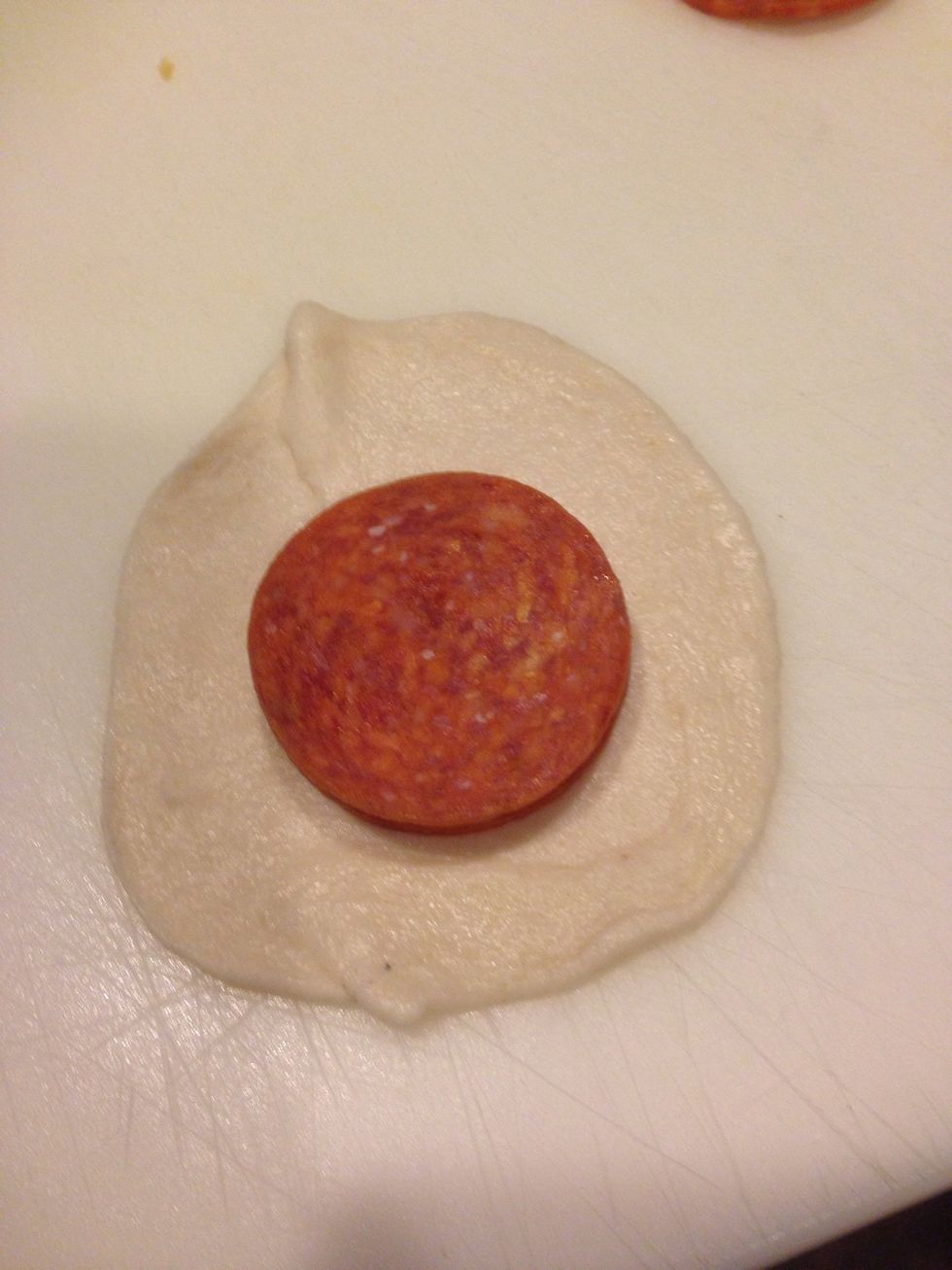 Cover with 1 or 2 more slices of pepperoni.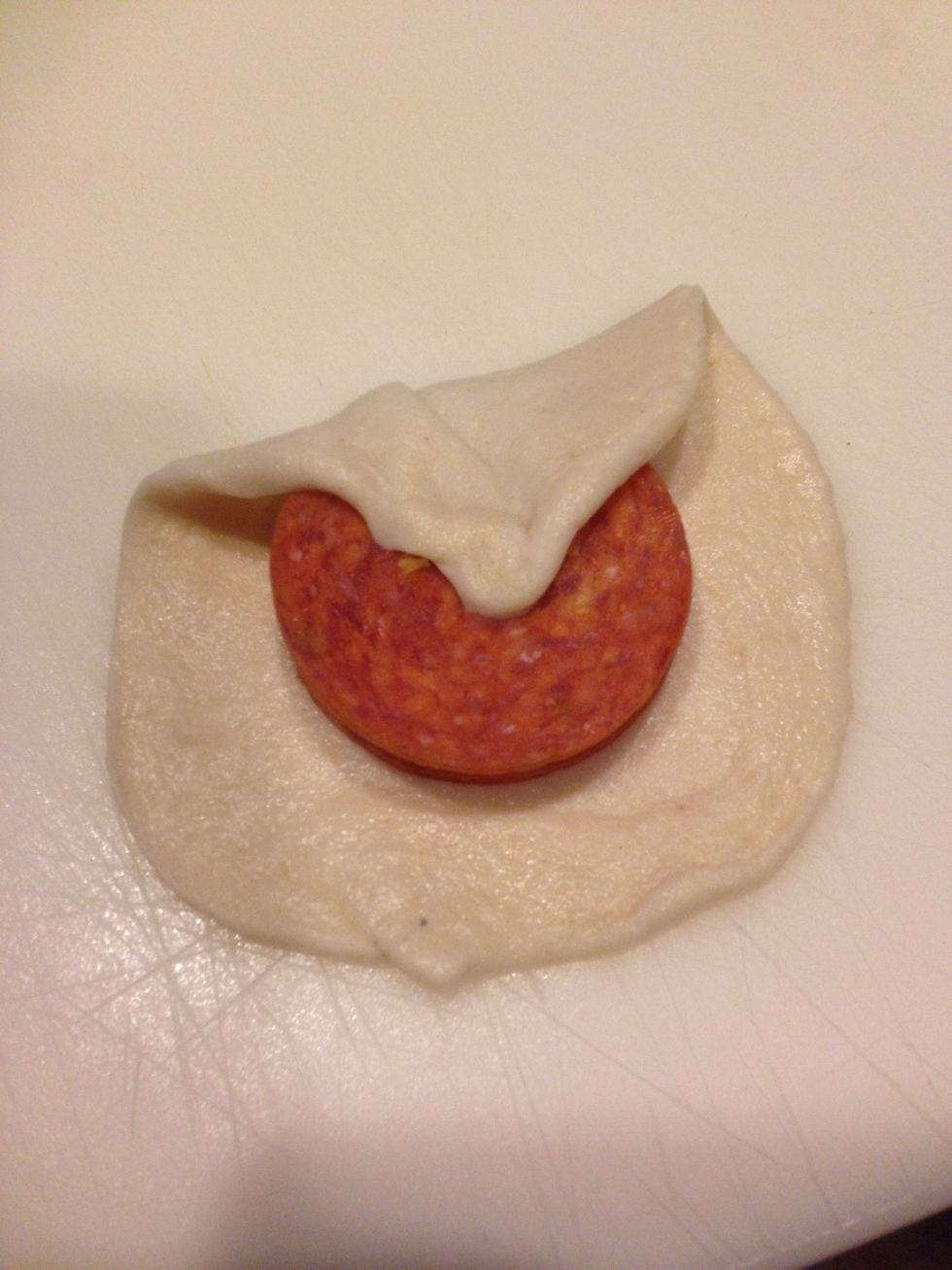 Begin folding to center.
Overlap each fold going clockwise.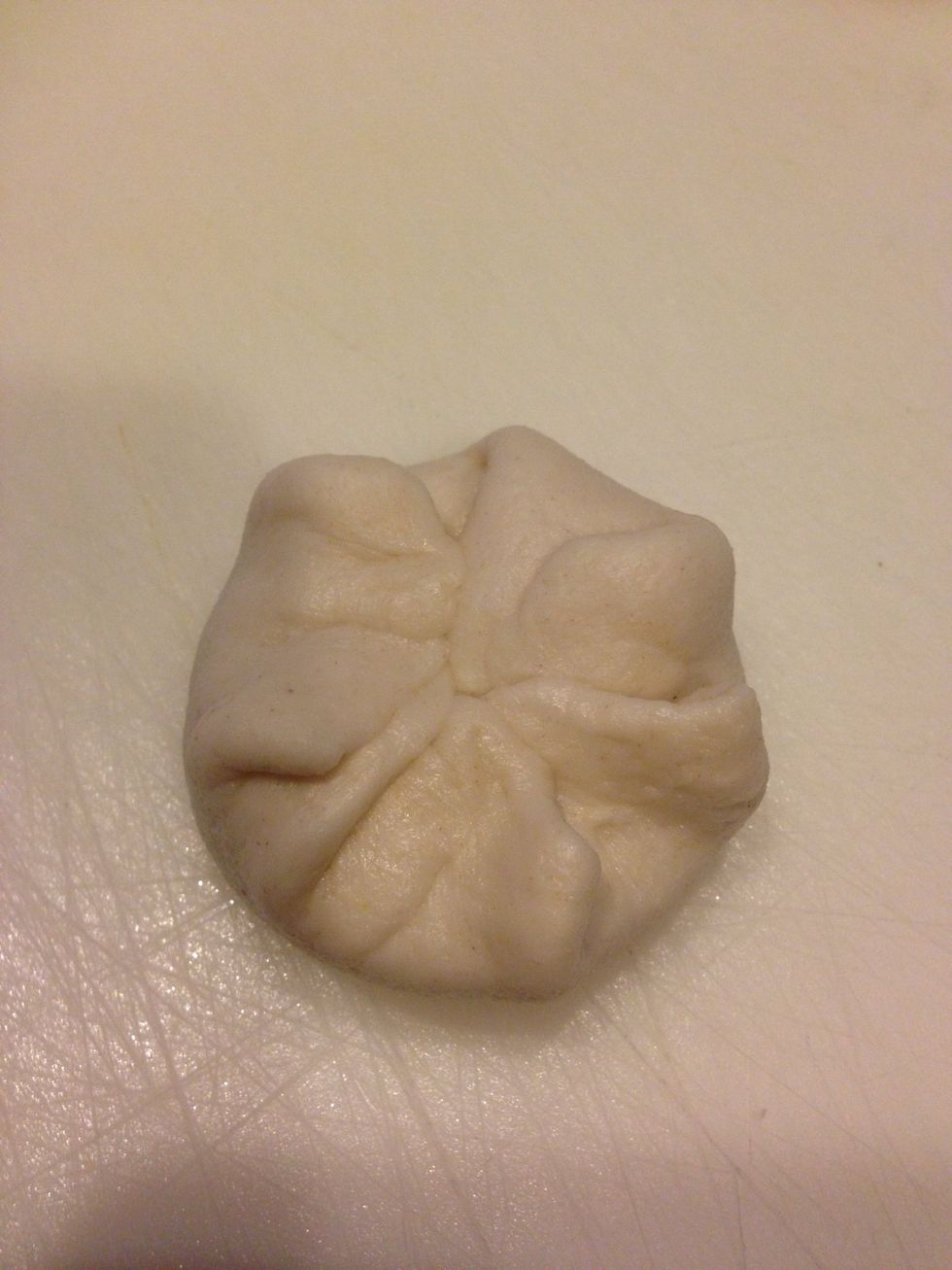 Pinch the last fold to the center and flip over.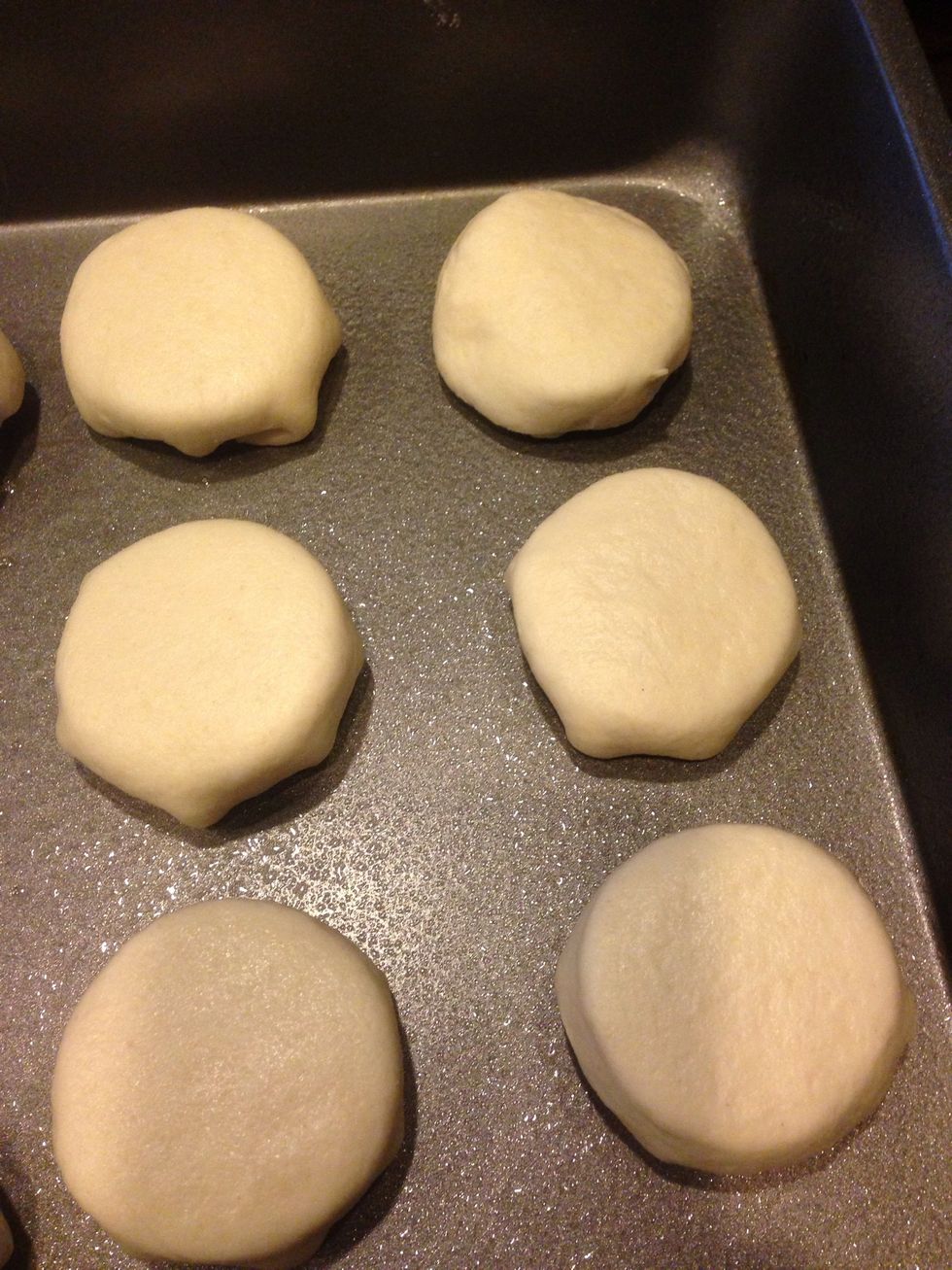 Set in a nonstick baking sheet folds down.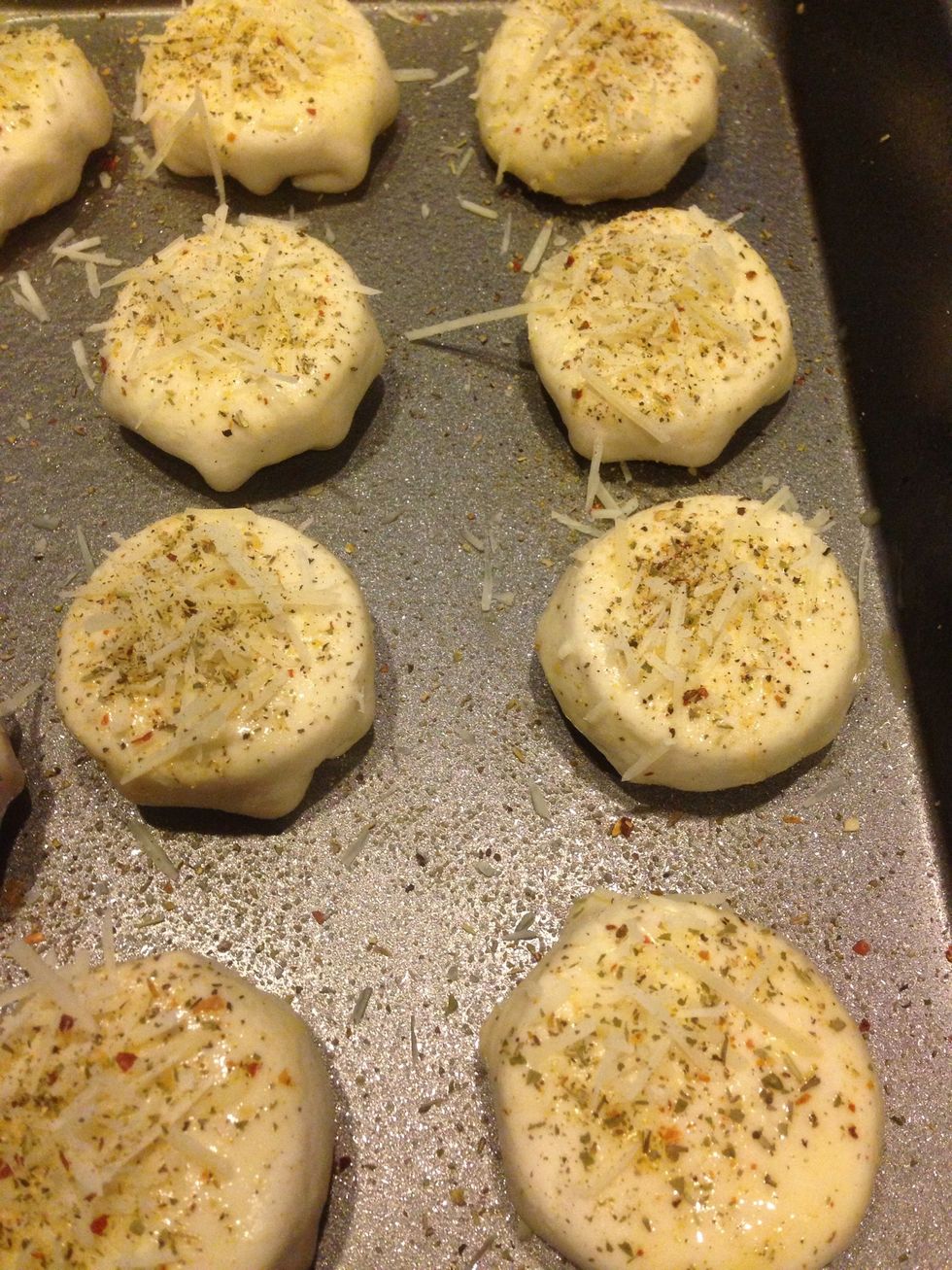 Using the scrambled egg, use a basting brush to wash the top and sides. Sprinkle with ground Italian seasoning and garlic powder. Top with a Pinch of grated parmesan. Bake at 425F for 10-12min.
Enjoy with your favorite red sauce.
Pillsbury Buttermilk Biscuits (
Regular or Lite Pepperoni Slices
Cheese cut in 1/2 x 1/2 x 1/4 blocks
1.0 scrambled egg - raw
1.0pch Parmesan cheese to each
1.0pch Italian seasoning to each