If you don't have a pizza stone, get one today! You'll get as close to a wood fired oven as possible in your home, the retained heat from the stone results in a beautiful crispy crust .
3137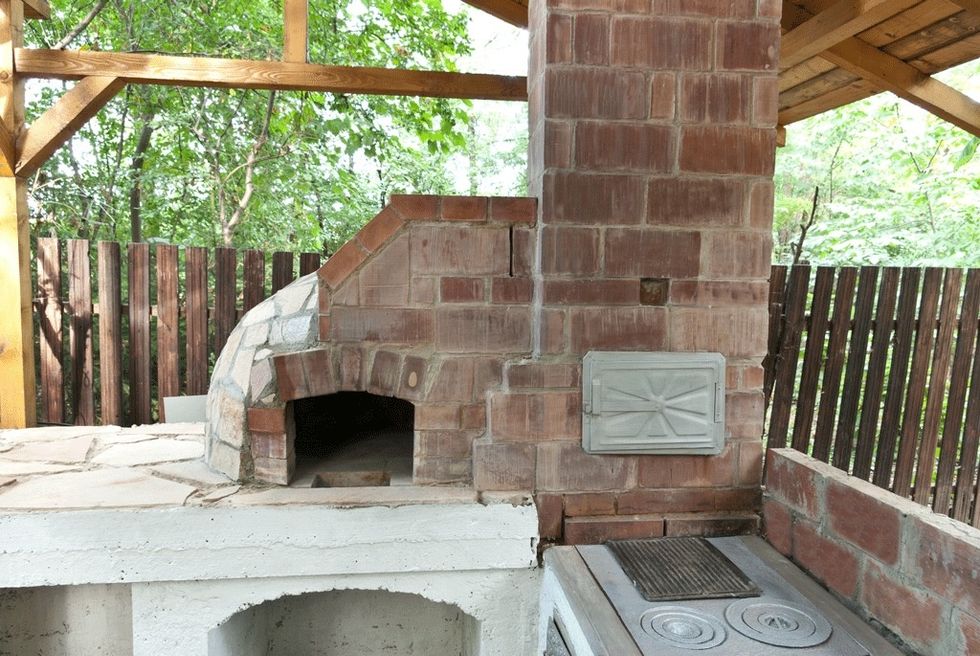 If you can build a true pizza oven do it! Until then a pizza stone is a small investment to light your pizza passion on fire http://www.howtospecialist.com/outdoor/how-to-make-a-wood-fired-pizza-oven/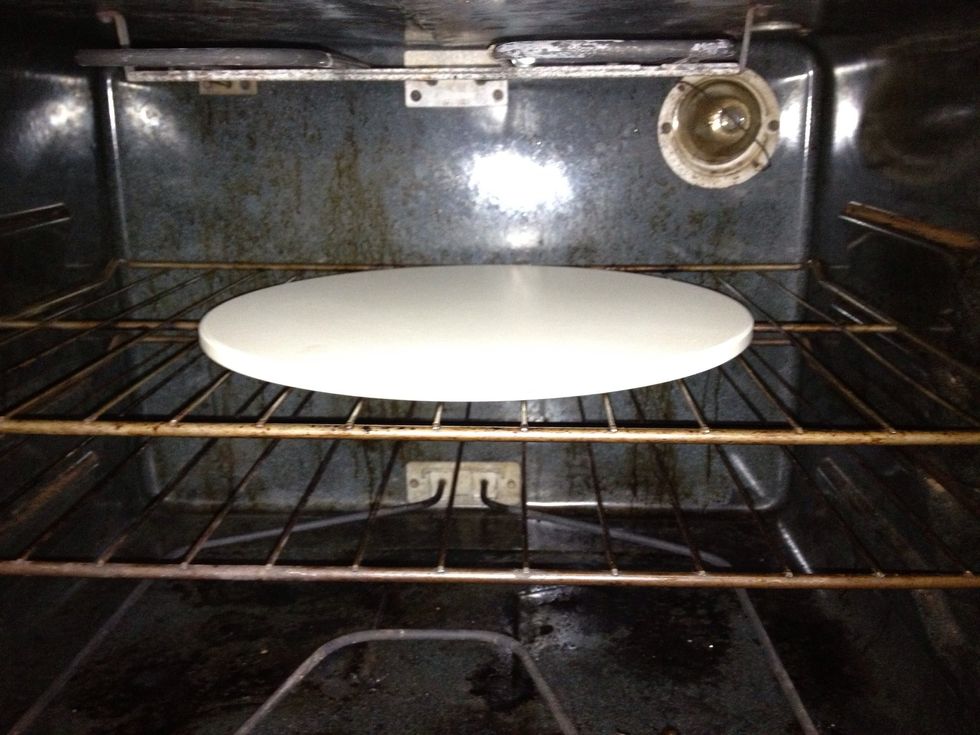 A hot Pizza stone ensures a crispy brown crust and preheating is key 500F (260C) for an hour. Place stone on 2nd rack position from the top ~about 5" from broiler -this traps the heat better.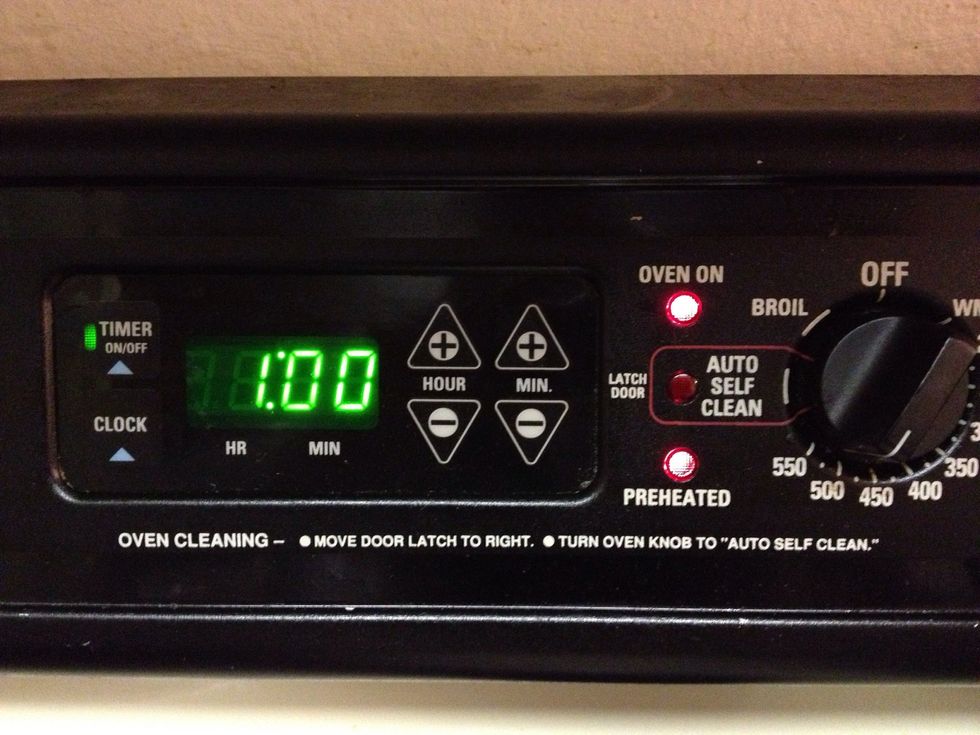 Once stone is preheated for an hour, turn oven to broil for 10 minutes to heat the top up a bit. Then right before putting the pizza in turn the oven back to 500F
While stone heats prep toppings.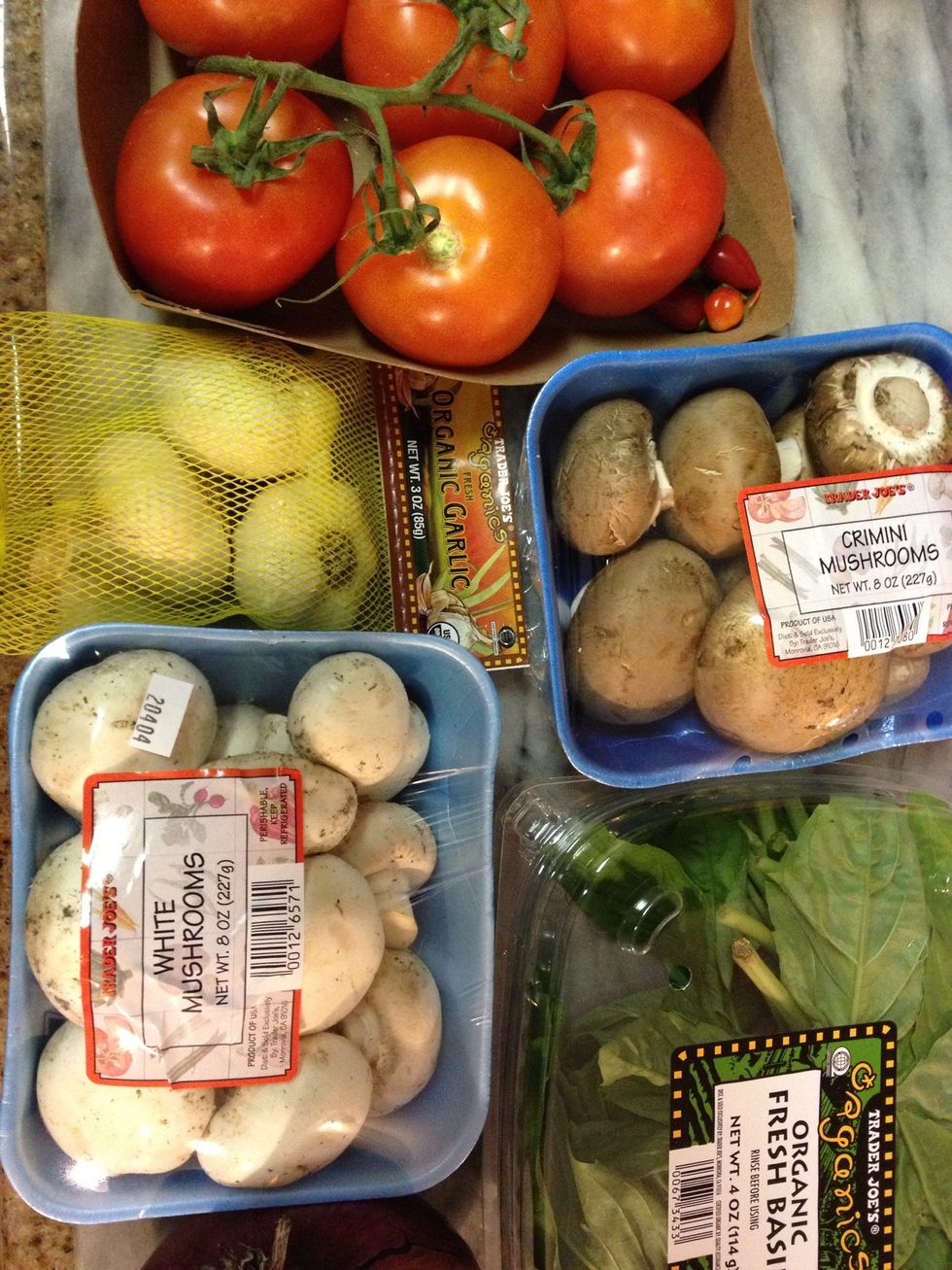 For produce I'm using: white and brown button mushrooms, fresh basil, tomatoes, garlic, and onion.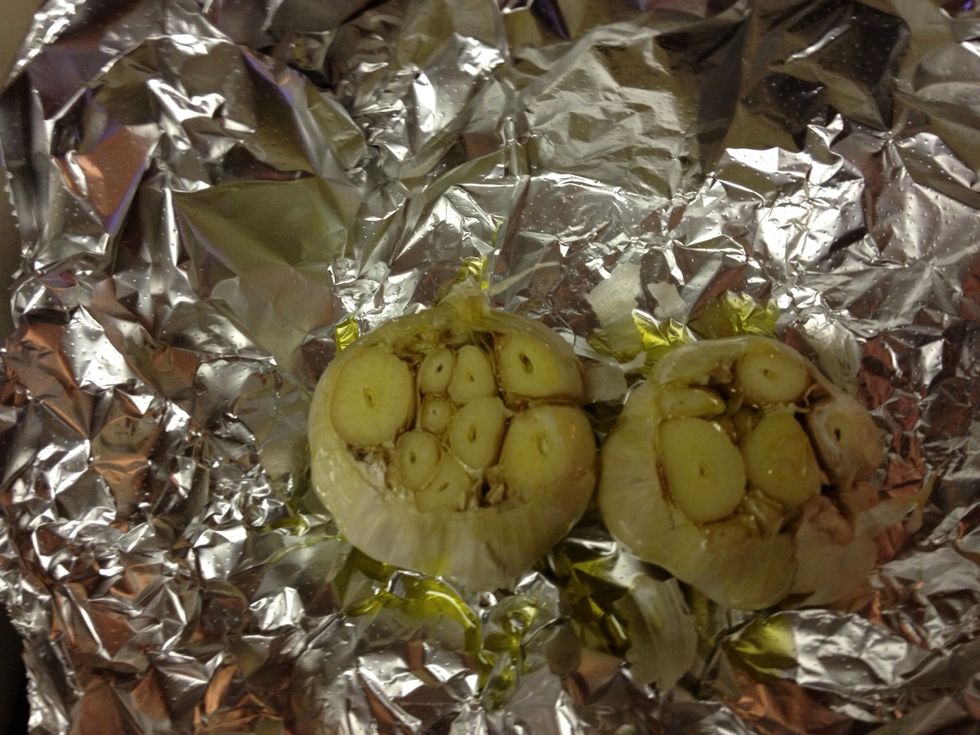 Roast garlic -Cut off tops of the whole heads, drizzle with olive oil and seal in foil. Put on stone for 30 minutes. Remove and wait to cool then squeeze out garlic into paste or keep cloves whole.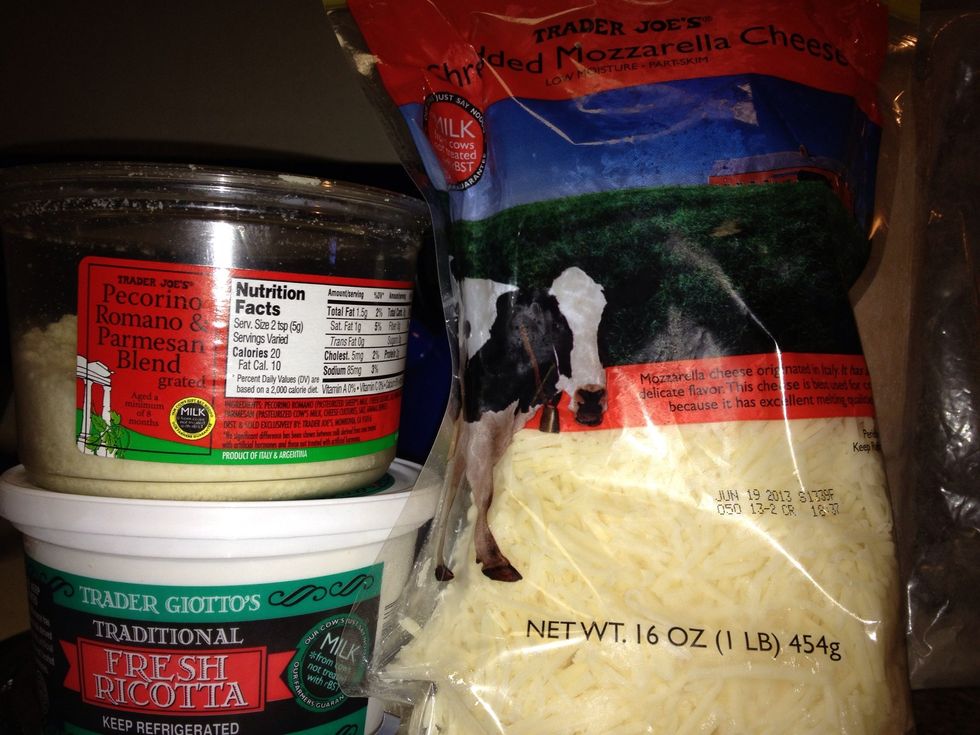 Cheeses: Ricotta, mozzarella, and Romano-Parmesan blend. Ricotta on a pie is a must!!
I'm making a deluxe style pizza with 3 types of meats -hot Italian sausage, pepperoni, and bacon.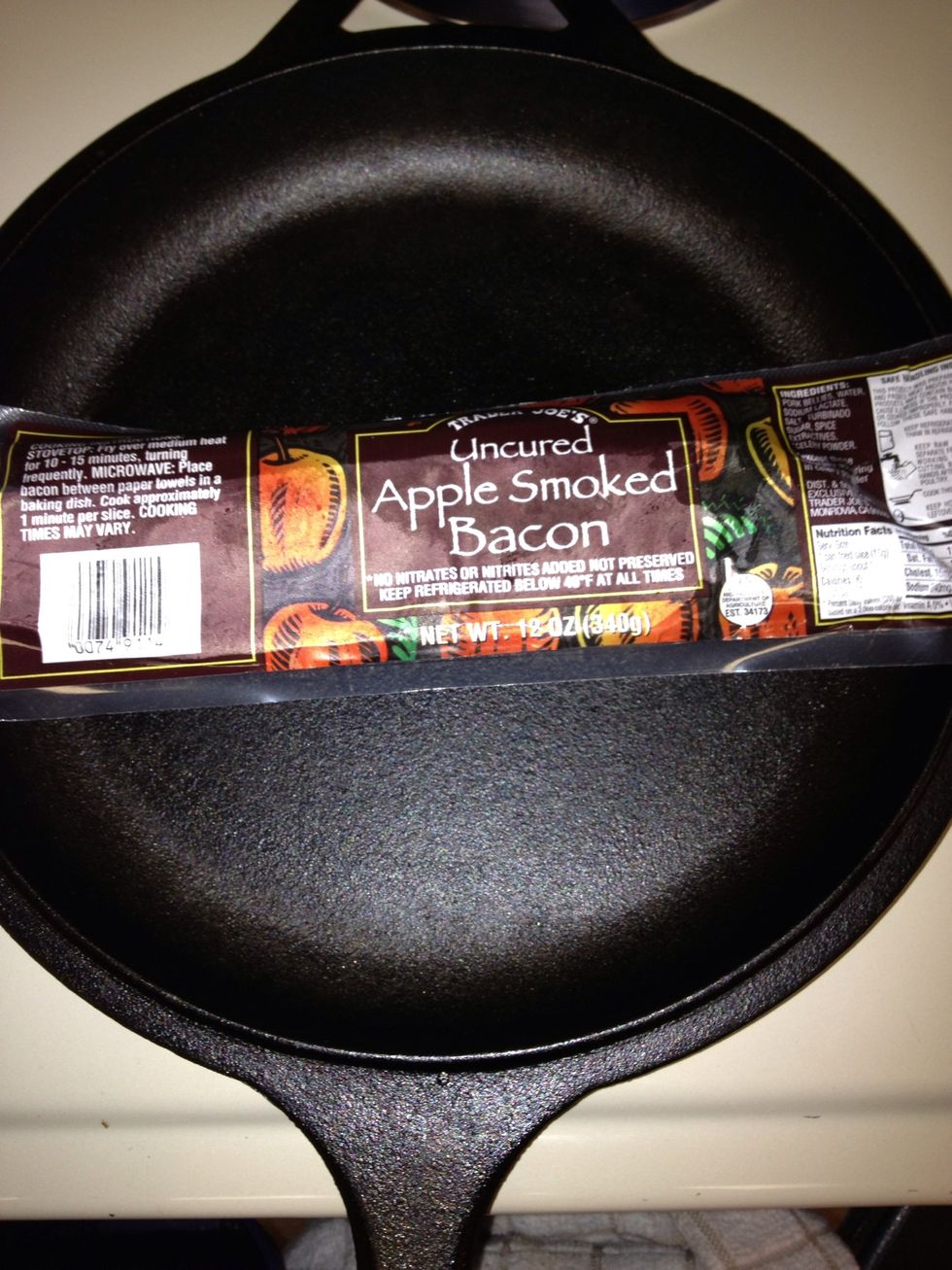 I use kitchen sheers to cut bacon into small slivers and fry on medium High heat for 15 minutes.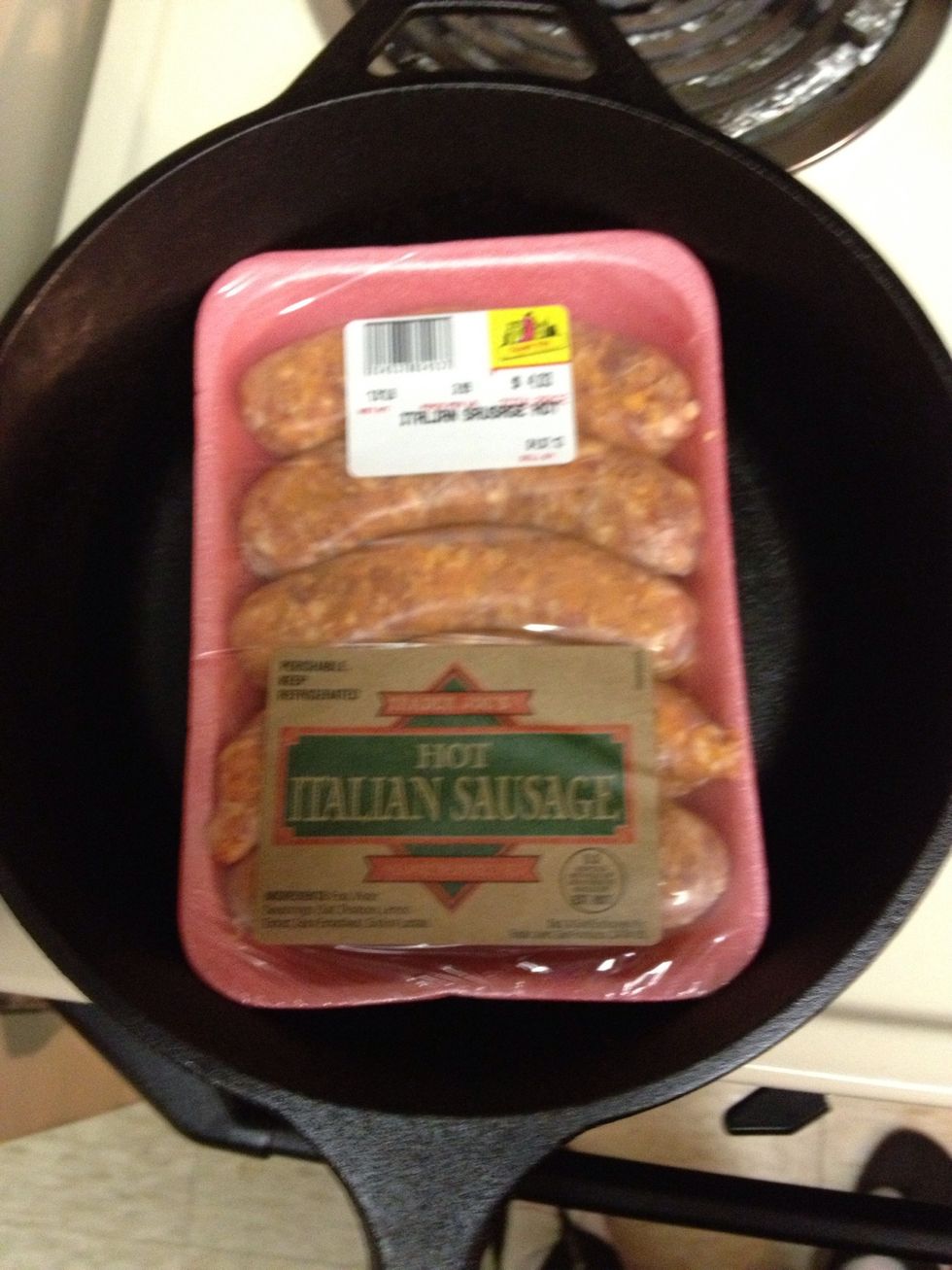 Spicy Sausage -Remove casing from sausages squish apart into small pieces and brown on med-high heat ~8 minutes, then pull from heat.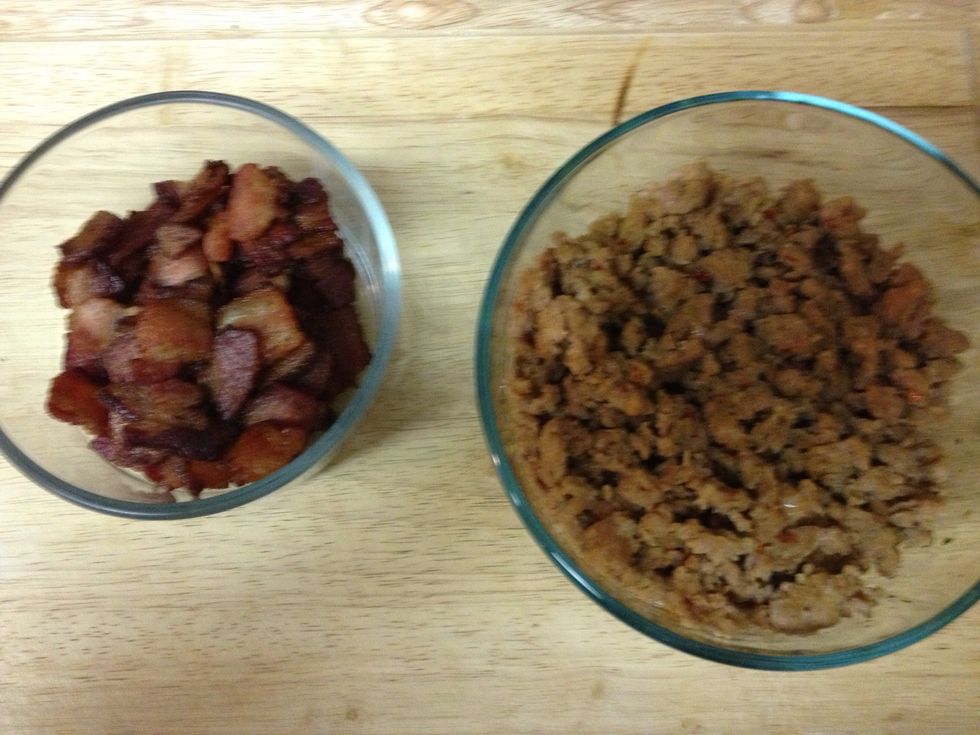 Drain sausage, drain bacon. reserve fat from bacon for sauce.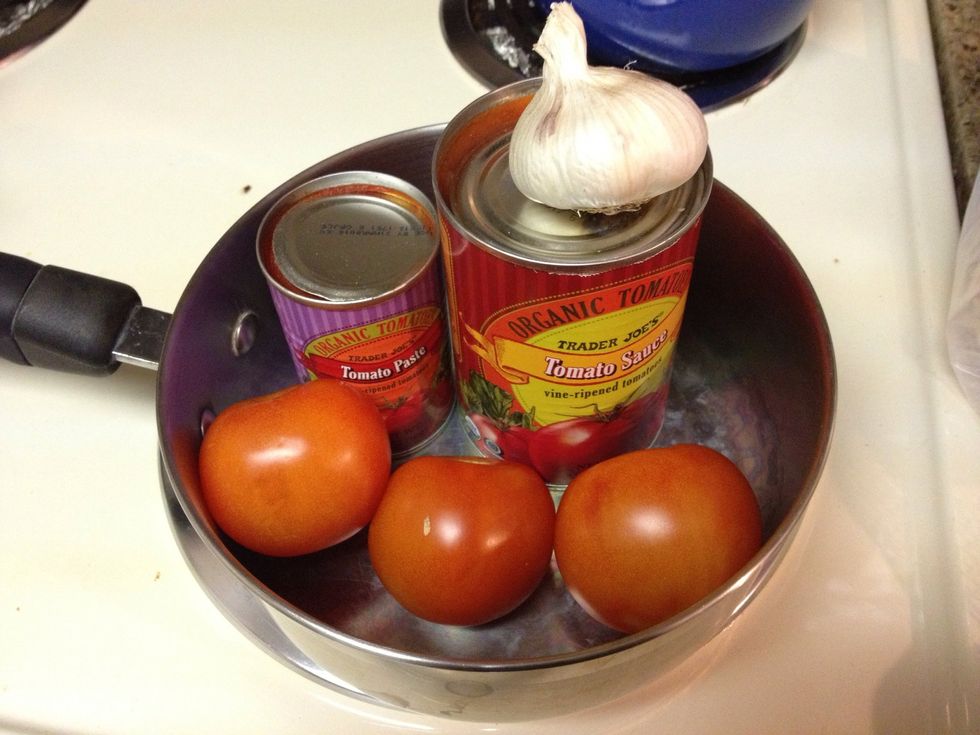 Add 1 tbsp baco fat & chopped onion to pan, cook 5 minutes then add garlic & cook for 1 minute. Add fresh tomatoes & crush them up for 5 minutes then add tomato paste and tomato sauce cook for 10 min
Add fresh herbs last minute and dried herbs early on. I had fresh basil, dried oregeno and thyme.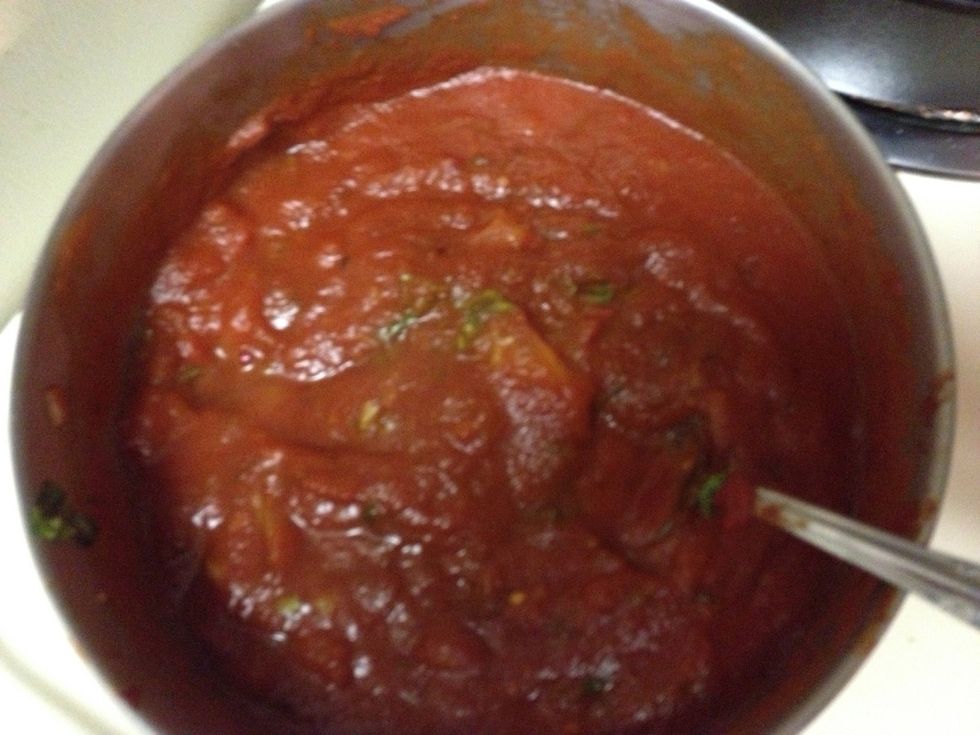 Salt sugar and lemon juice to taste. This was a large batch and it freezes well. The sauce can also be used for pasta. Or skip all this hassle and add some herbs/spices to a jar of tomato sauce.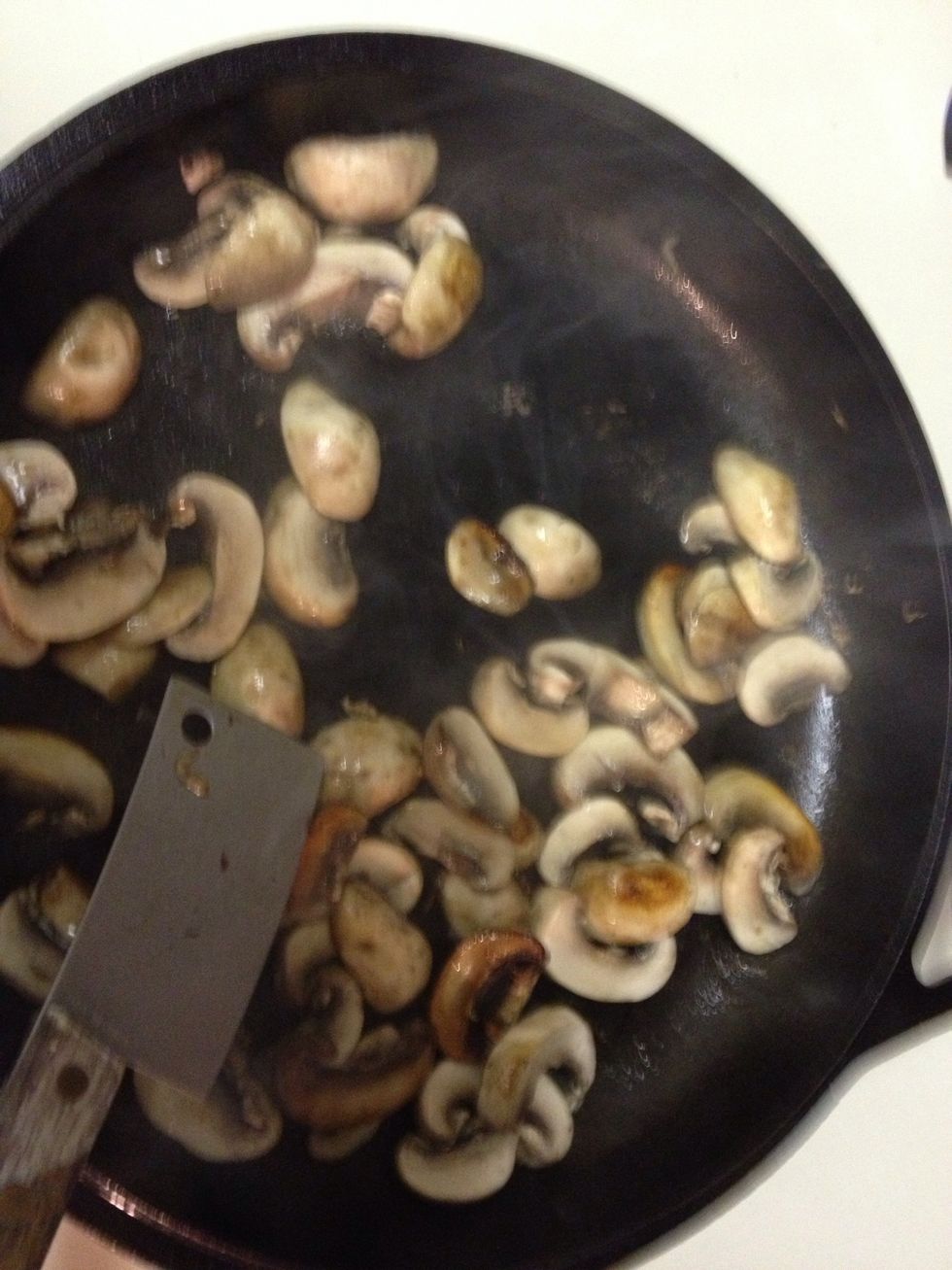 I pan fried the mushrooms over med high heat in a cast iron pan with 1 tbsp of coconut oil and a dash of salt. I like the taste of browned mushrooms and it removes some of the moisture.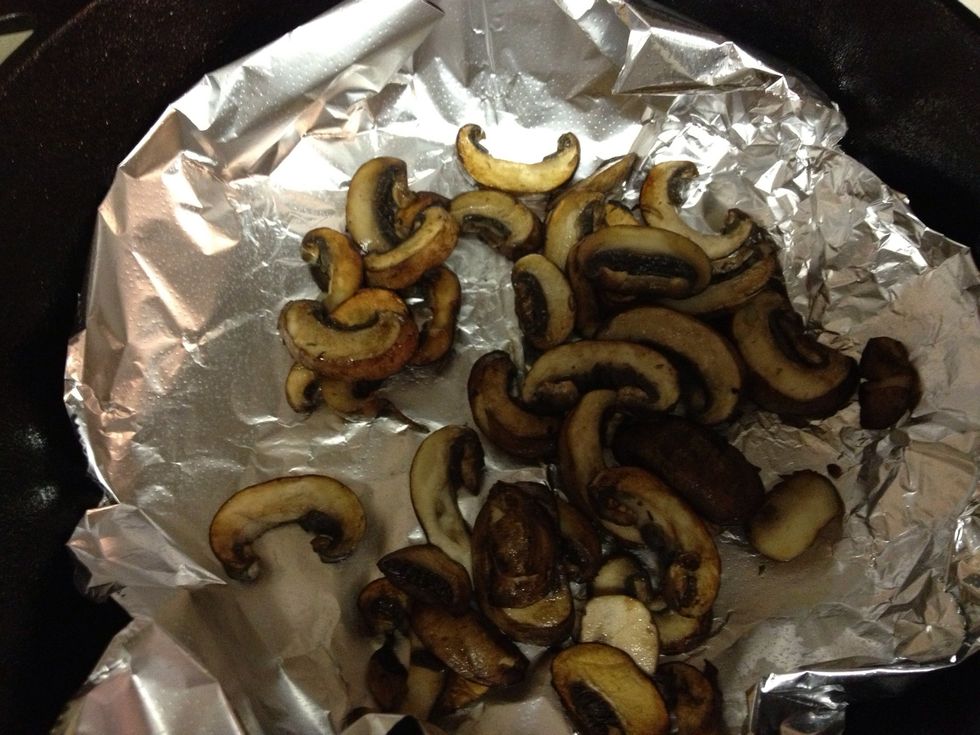 Moisture will destroy all your hard work trying to achieve the airy crispy crust! Never overload the dough with toppings Less is more, Also drain any juicy produce or oily sauces & meats NO SOGGY PIE!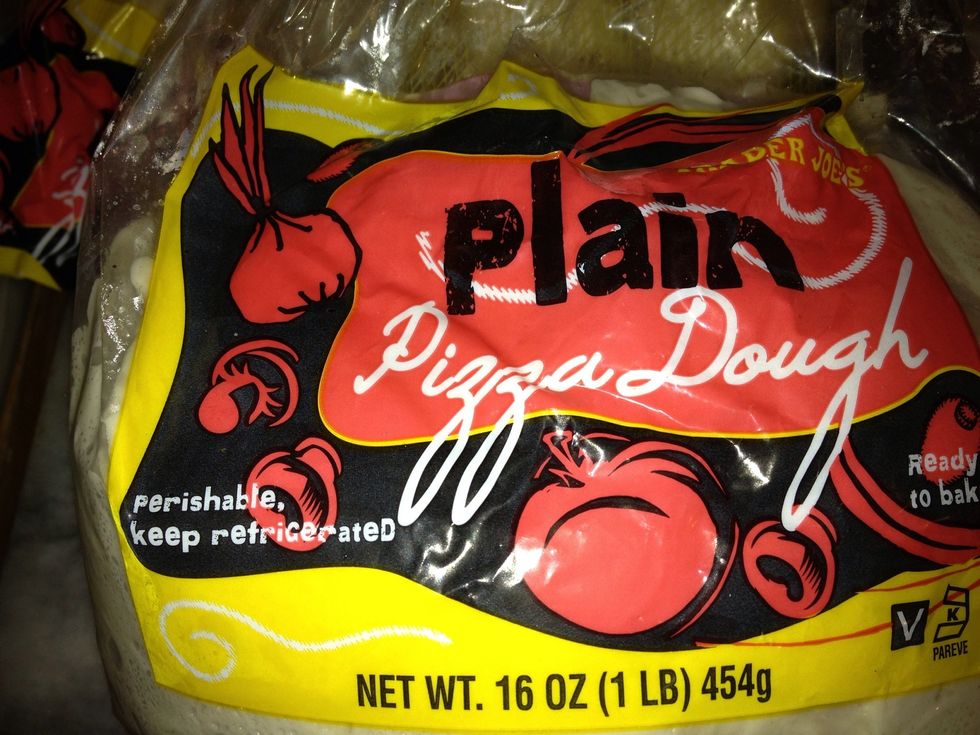 Ready dough from Traded Joes I used 2 packs for 4 people. Store bought dough helps cut down on work/time and this dough is legit.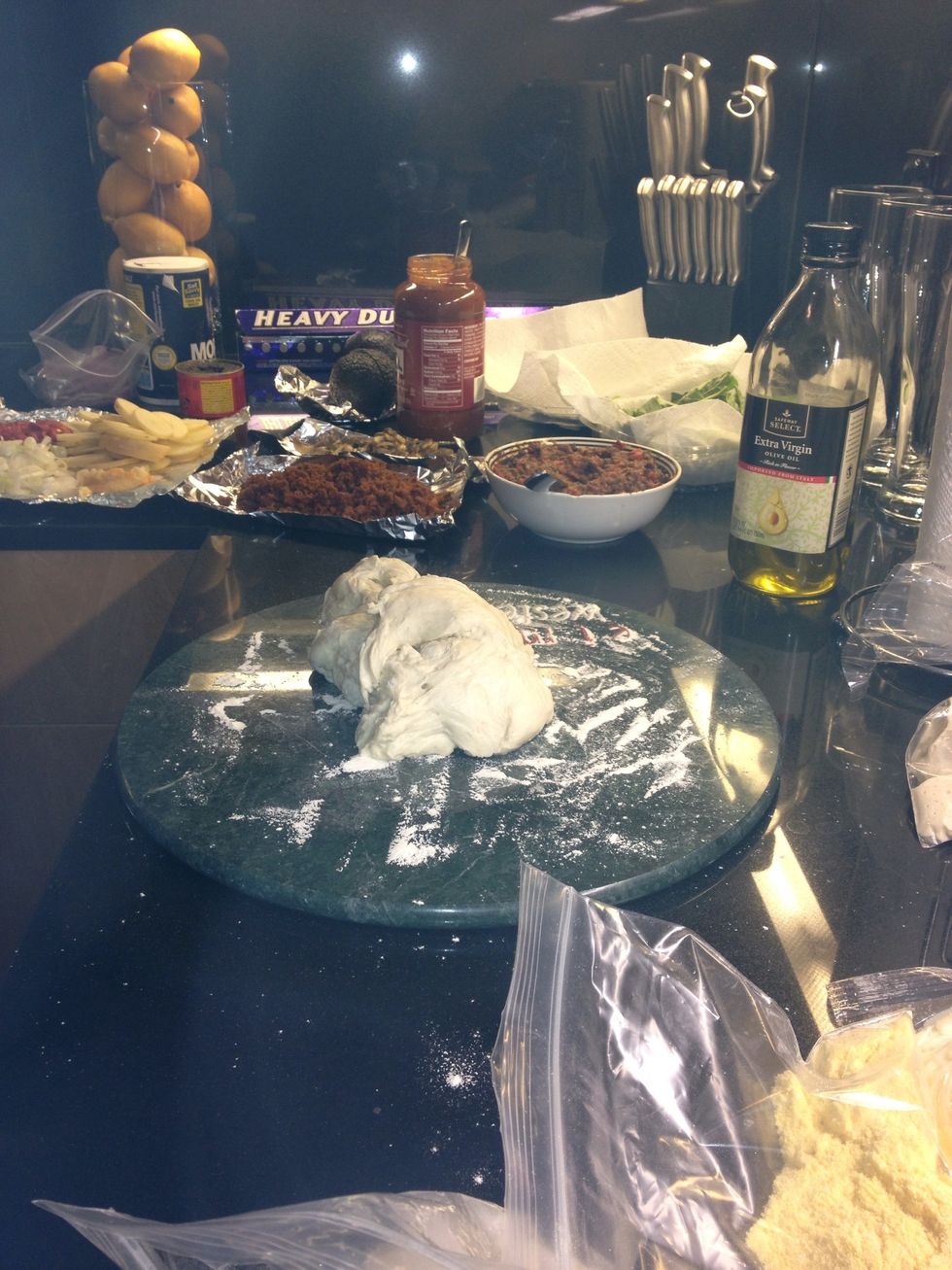 Let dough come to room temp, leave it in the bag opened on the counter for 30 min before spreading it out. Do not overwork dough. You want a crispy crust not chewy so try not to build up gluten bonds.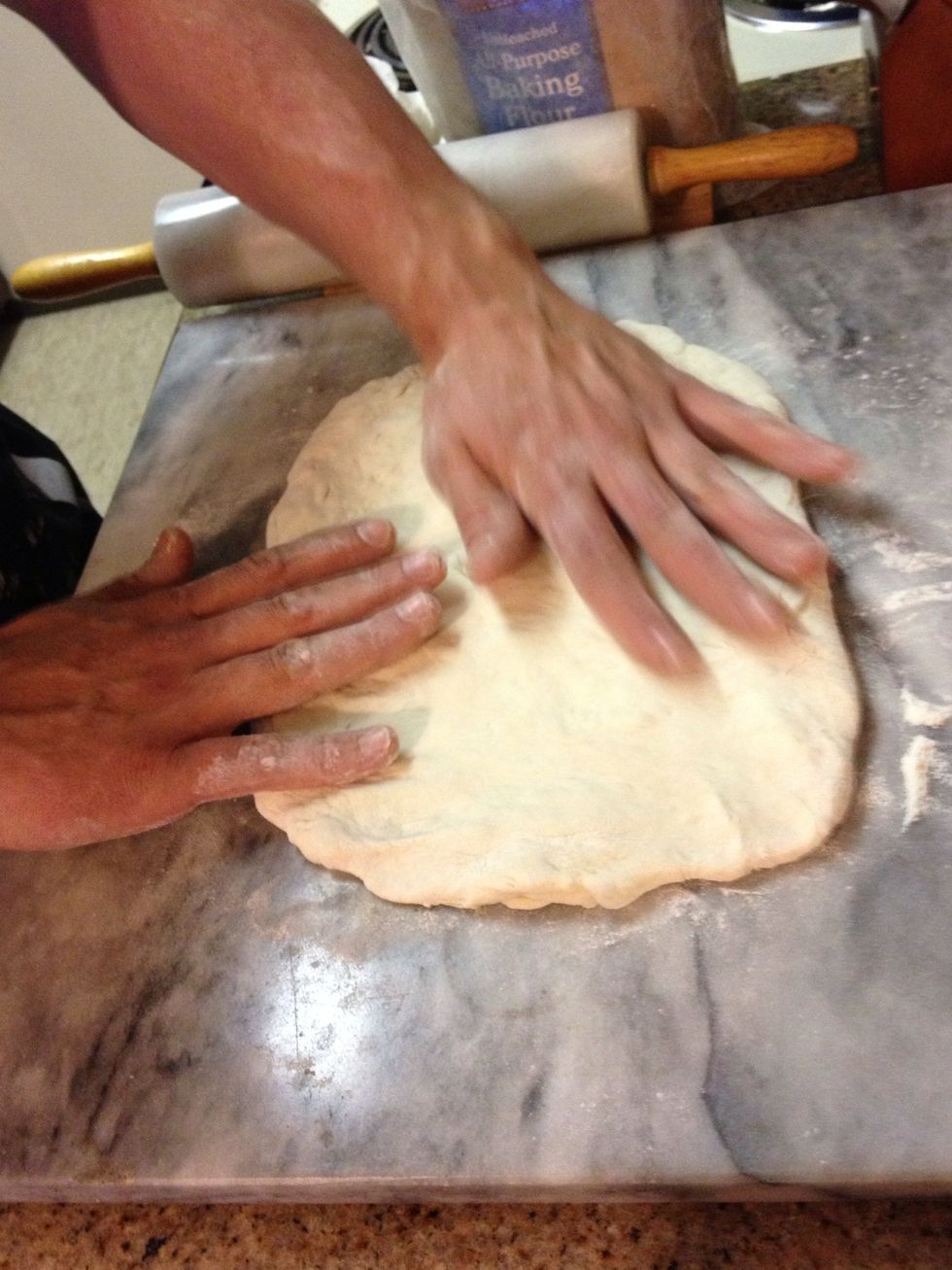 Use your hands to thin dough or use a rolling pin, once stretched out let dough relax (gluten bonds weaken) for 5 minutes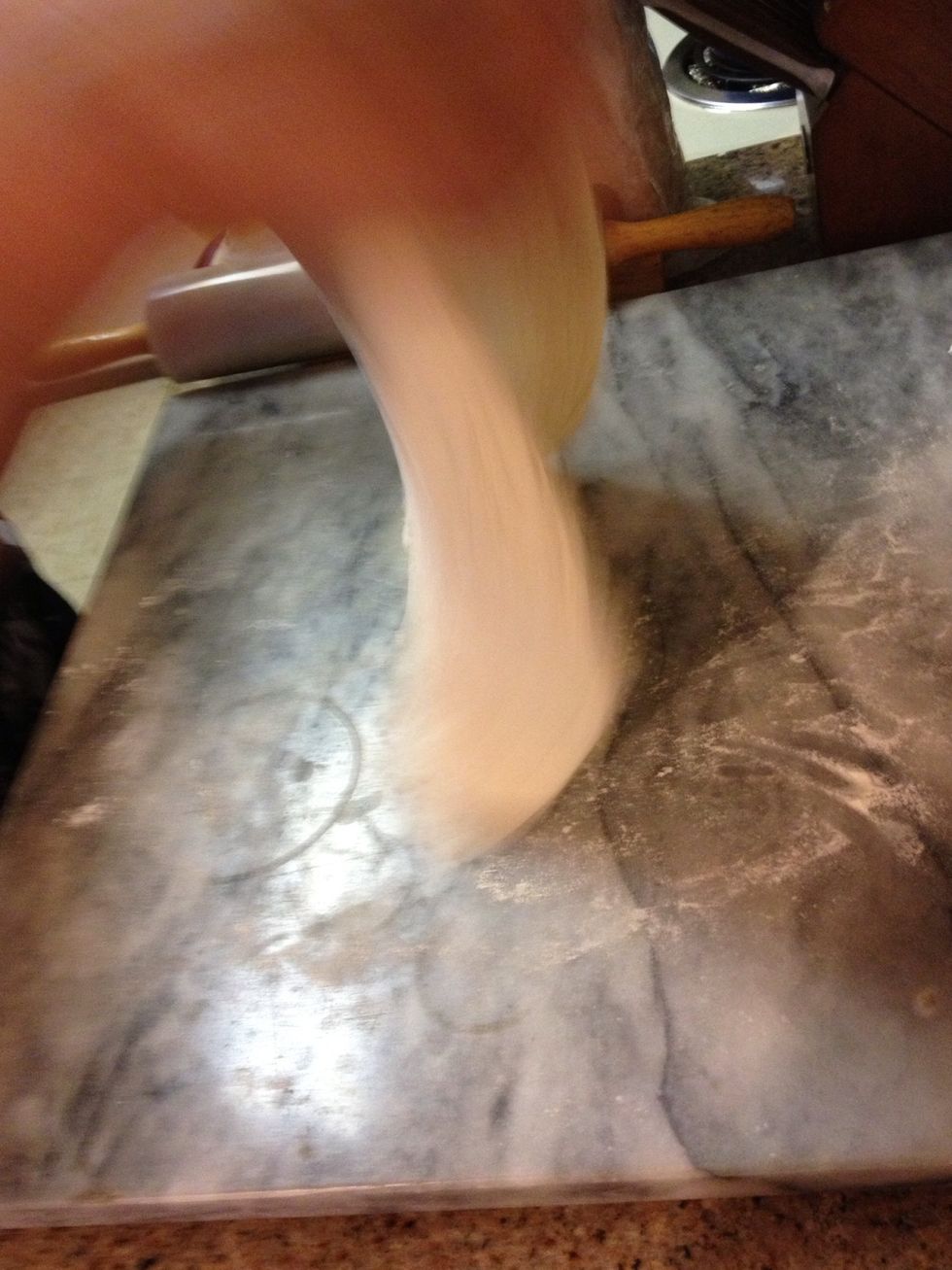 flip dough over and use gravity to stretch it out a bit and them press down again. Your finished dough should be about 1/4" in thickness. Once ready to assemble pizza transfer dough to a floured peel.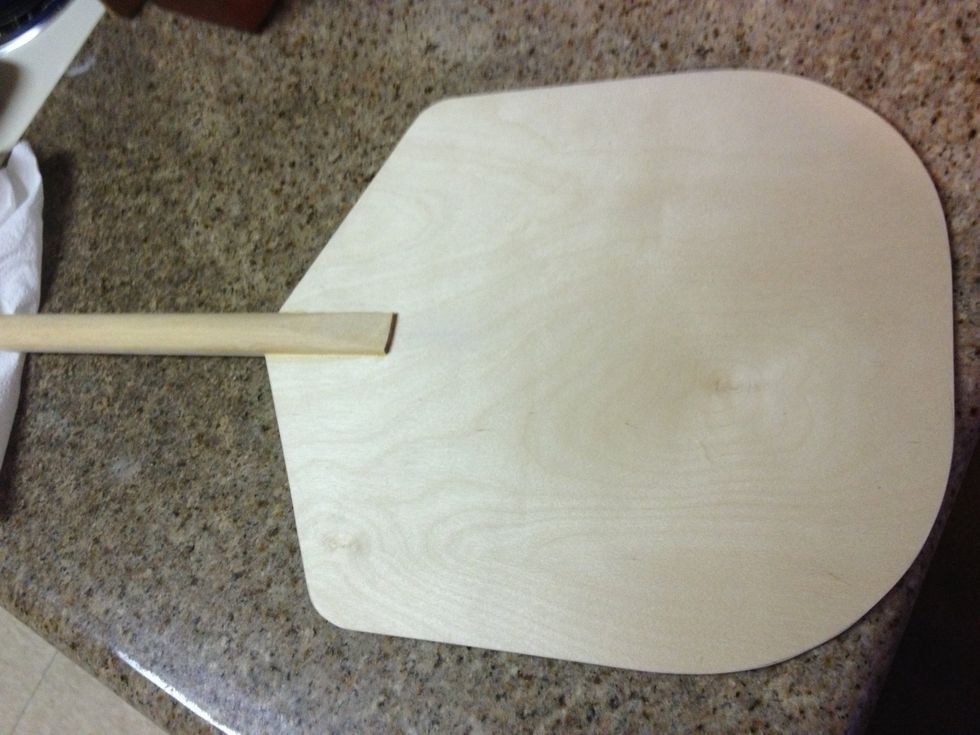 "A Peel is a shovel-like tool used by bakers to slide loaves of bread, pizzas, pastries, and other baked goods into and out of an oven. It is usually made of wood" Wikipedia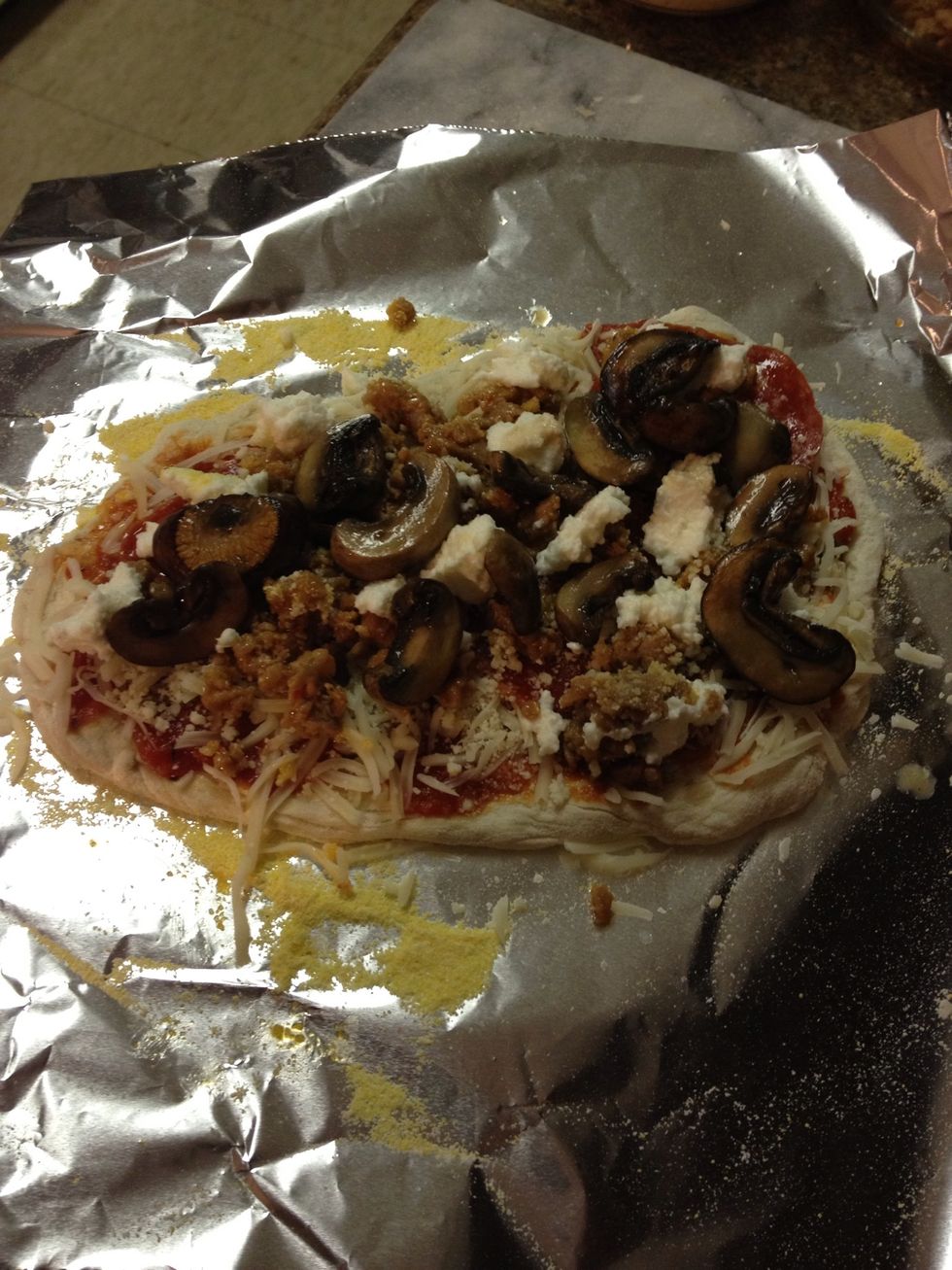 Ever attempted to slide a fresh pizza dough from surface to surface without a peel? It's Nerve wracking! Without a peel use foil or parchment paper dusted in flour or cornmeal to prevent sticking.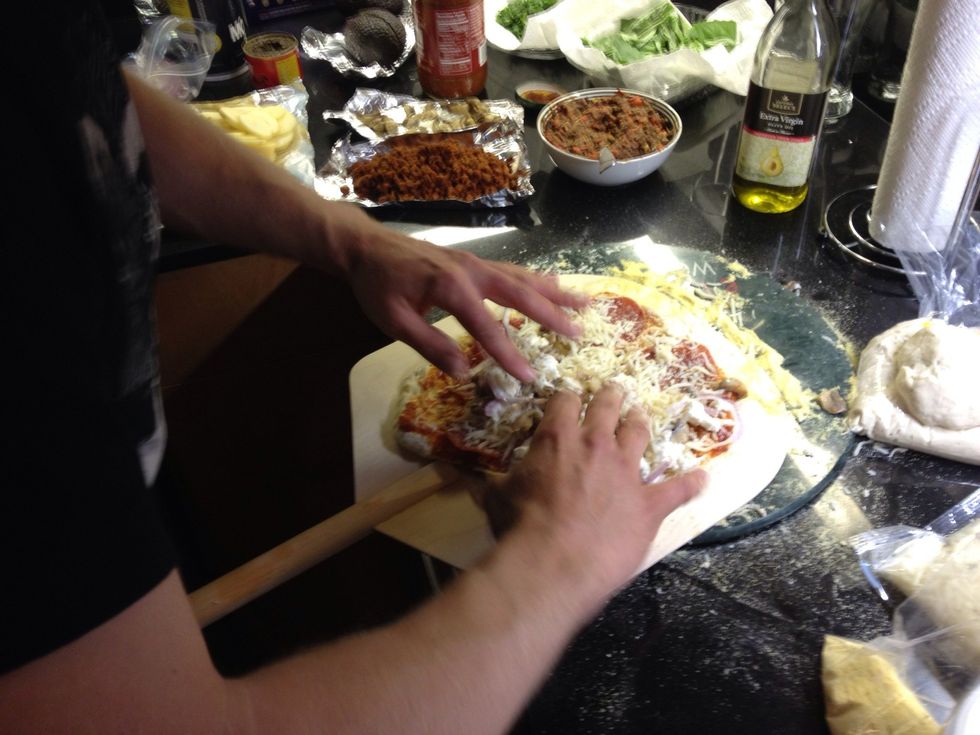 Before topping pizza shake the dough on the peel/foil to make sure it doesn't stick. If it sticks toss a bit of flour underneath and retest. Apply toppings ASAP to prevent dough from sticking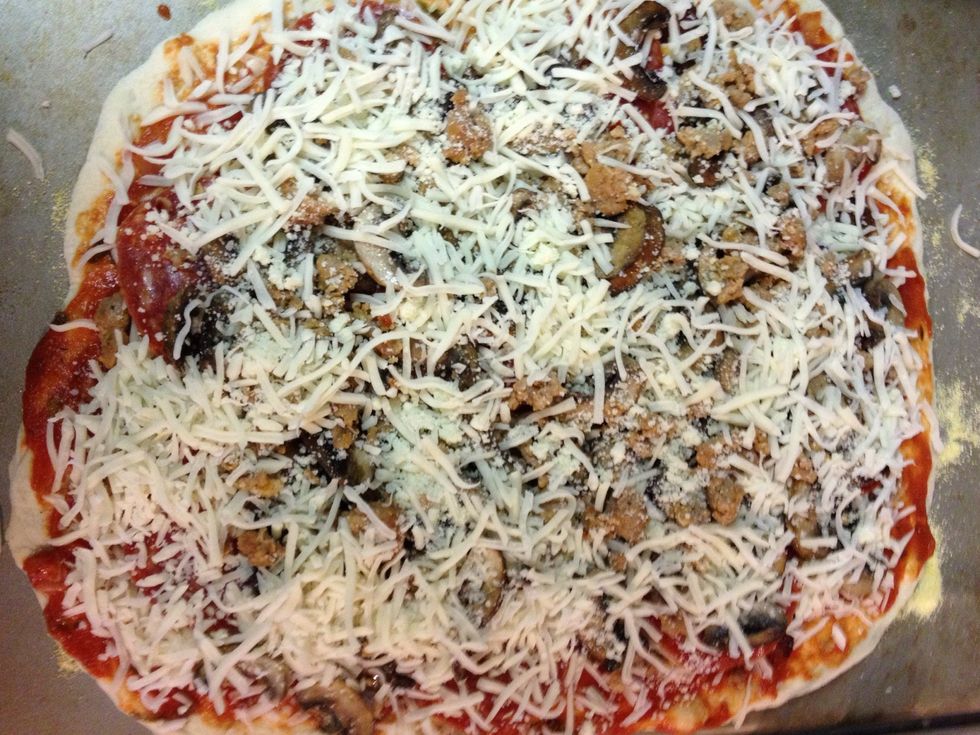 Once topped slide the pizza onto the stone. I've used an inverted cookie sheet to slide the pizza on if you don't have a peel. Bake at 500F for 8-10 minutes. Remove and cool before slicing.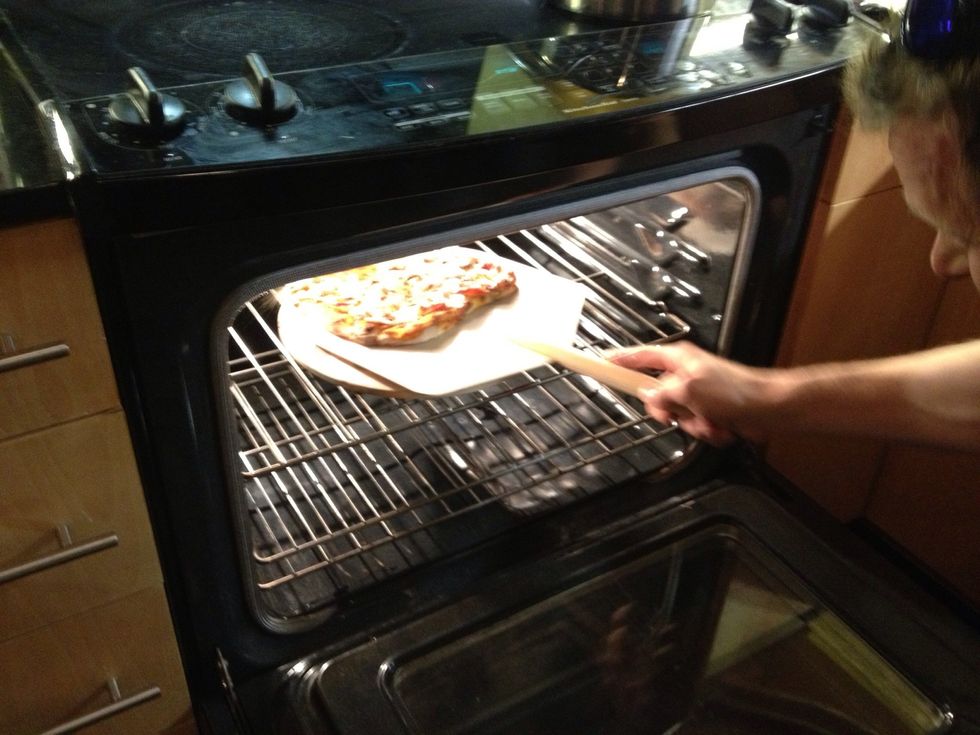 After 8-10 min use the peel to remove pizza. Sometimes the pizza can stick to the stone use your peel to scrape it off the stone. This takes practice! You'll have some pizzas stick, topping loss.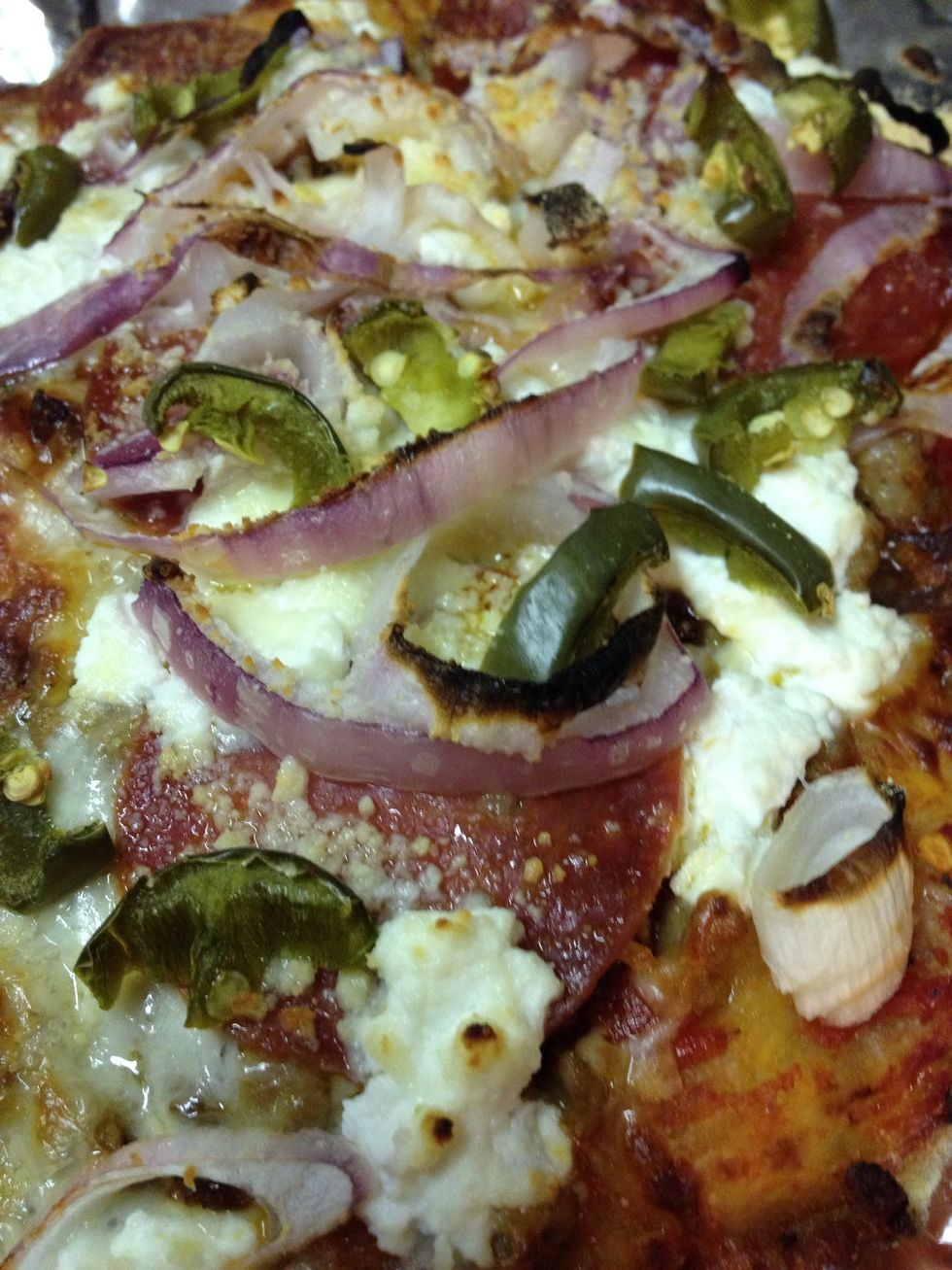 Buon Appetito!
PS Don't forget fresh toppings!
1.0 Pizza stone
1.0 Pizza peel
2.0lb Pizza dough
1/2c Corn meal
Toppings
1.0lb Hot Italian sausage
12.0oz Bacon
12.0oz Pepperoni
1.0lb Grated mozzarella
1/2c Parmesan cheese
1/2c Ricotta
1.0c Tomato
1.0c Red onion
1/2c Fresh basil
2.0 Heads Garlic
1.0tsp Crushes red pepper
1.0lb Button mushrooms
15.0 Rings Pickled jalapeños
Sauce
1.0 can tomato paste
1.0 can tomato sauce
3.0tsp Lemon juice
1.0tsp Dried Oregeno
1.0tsp Dried thyme
1/4c Fresh basil
2.0Tbsp Bacon fat
3.0Tbsp Onion