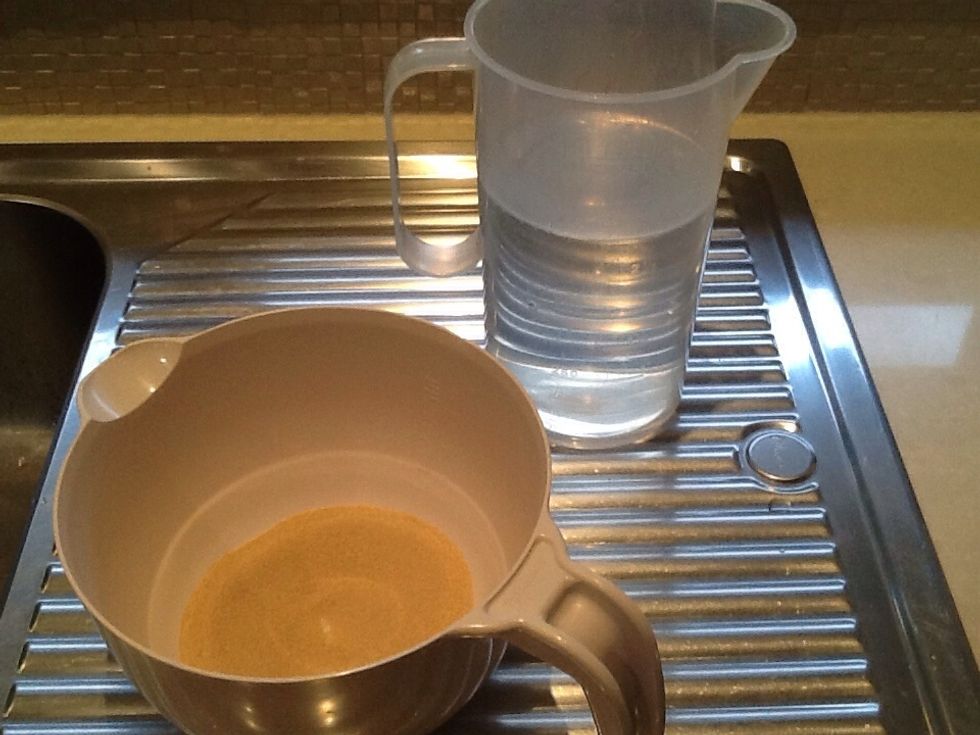 Pour warm water into yeast.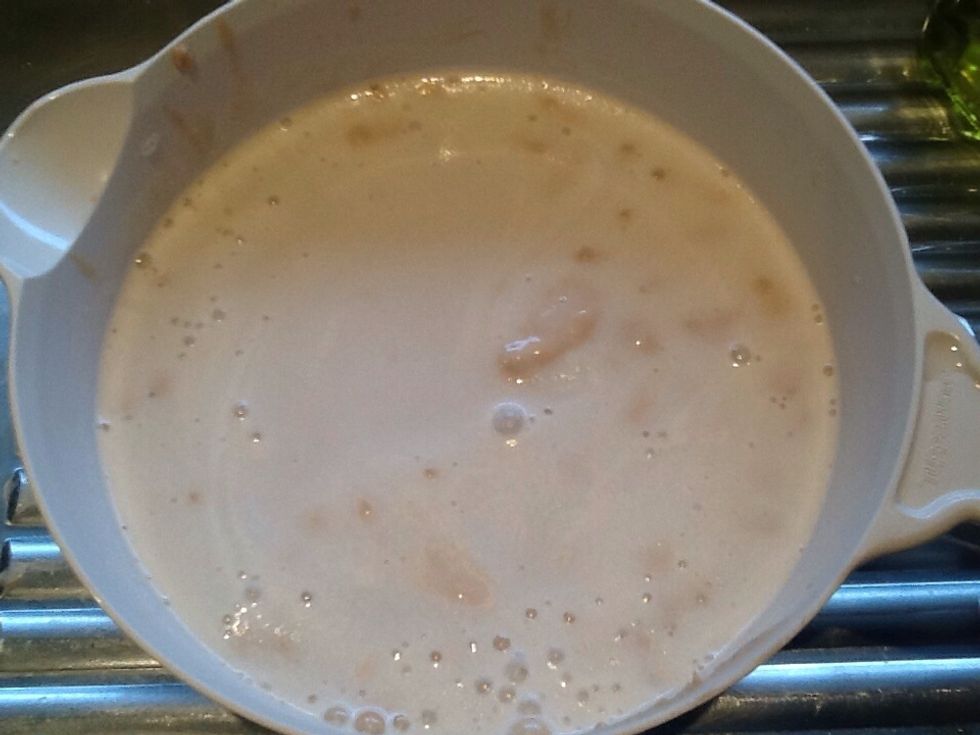 Stir until the yeast has dissolved or until the liquid starts to froth.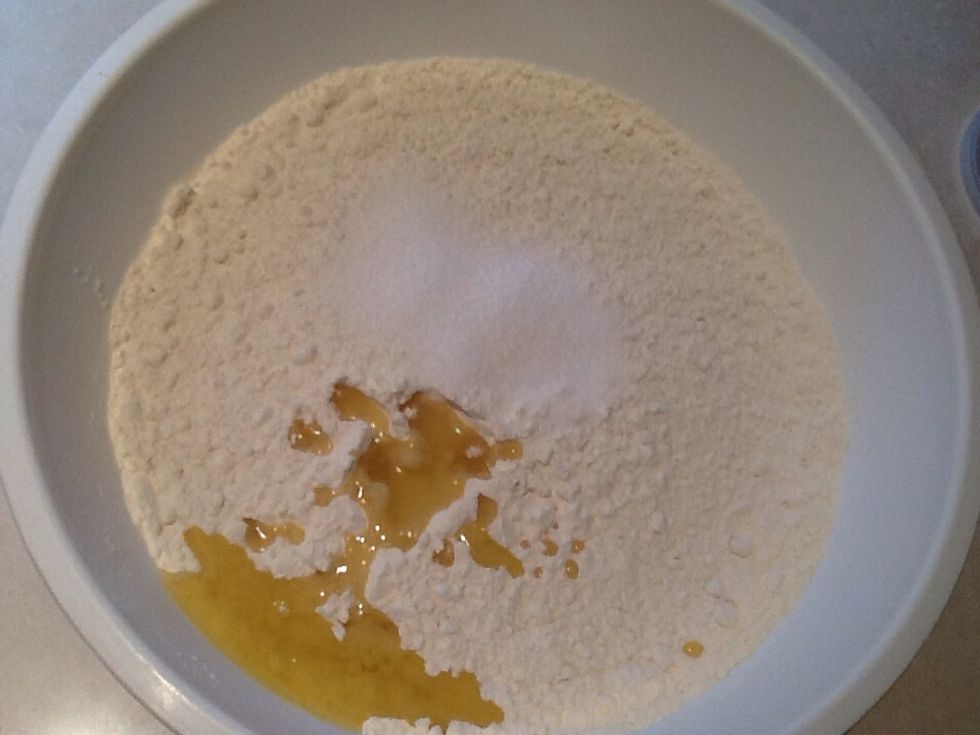 Place left over dry ingredients plus oil in a separate bowl. Pour yeast mixture into the dry ingredients.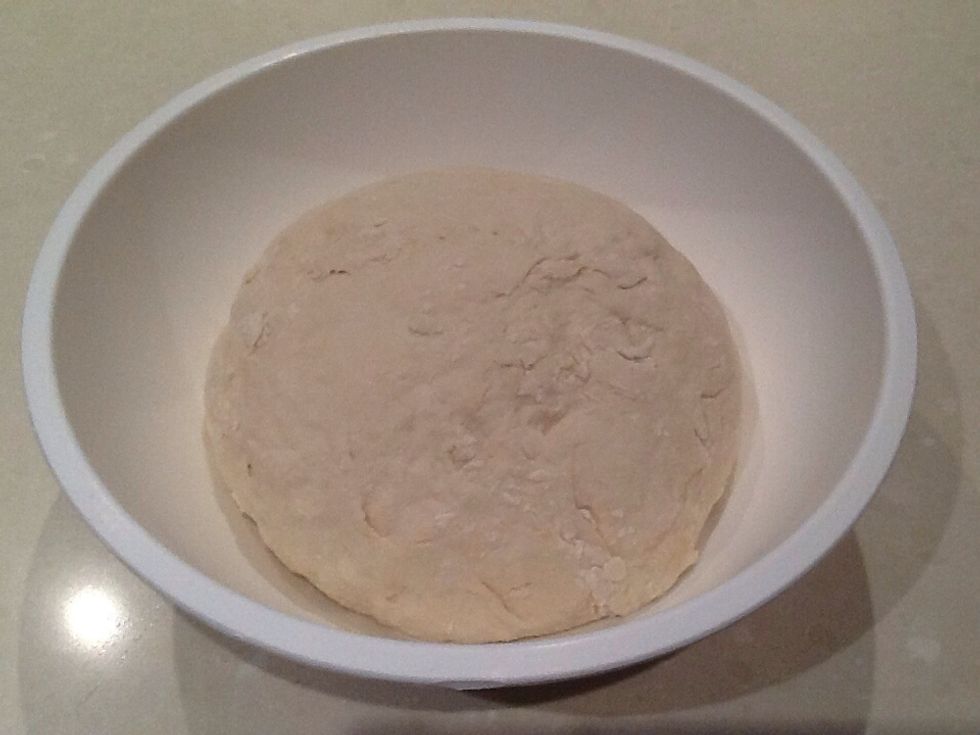 Lightly dust your hands with flour. Knead ingredients until a dough has formed. Place in a neat ball in the middle of the bowl.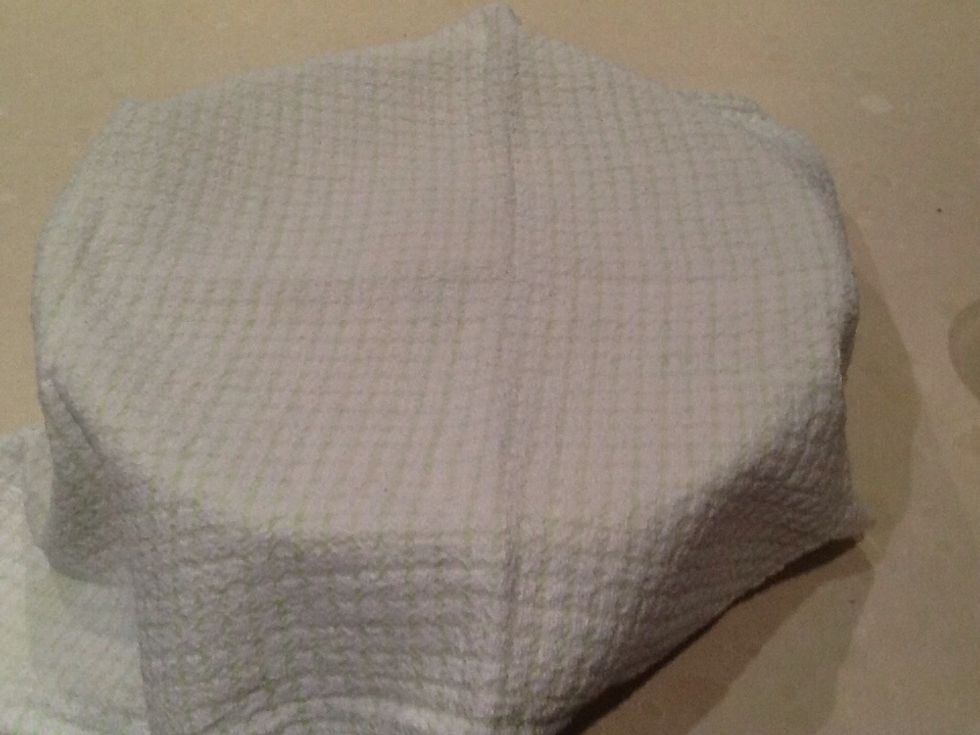 Cover dough with a tea towel. Place in a warm place and let dough rise for 15-20 minutes.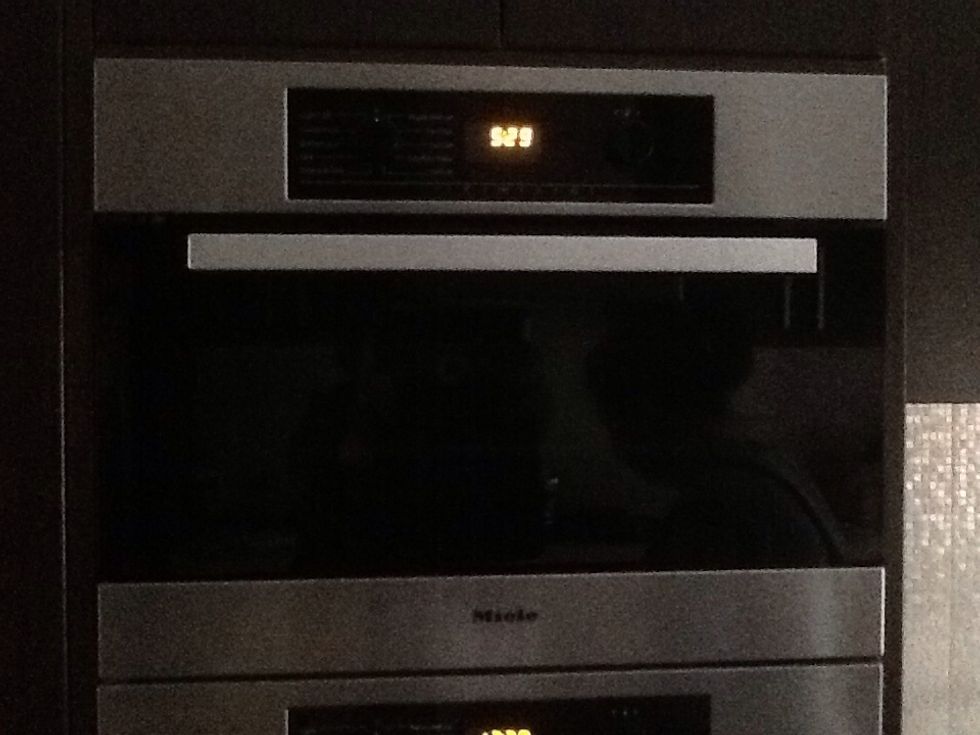 While Dough is rising pre heat your oven to 200 degrees celsius.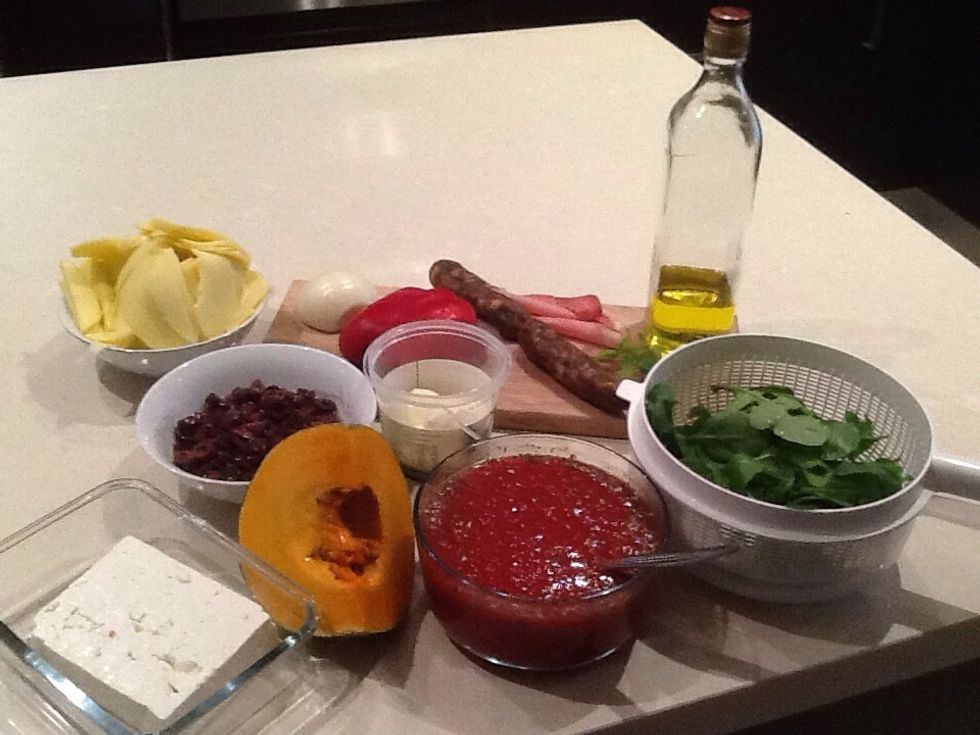 Also while dough is rising, get your toppings ready.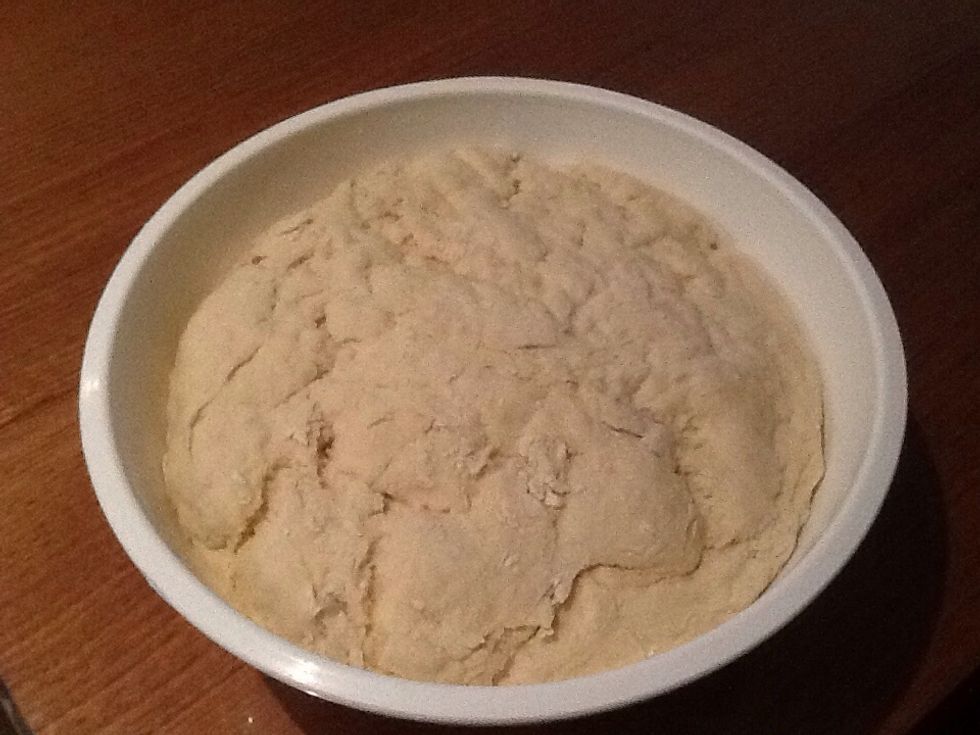 After dough has risen, turn onto floured surface.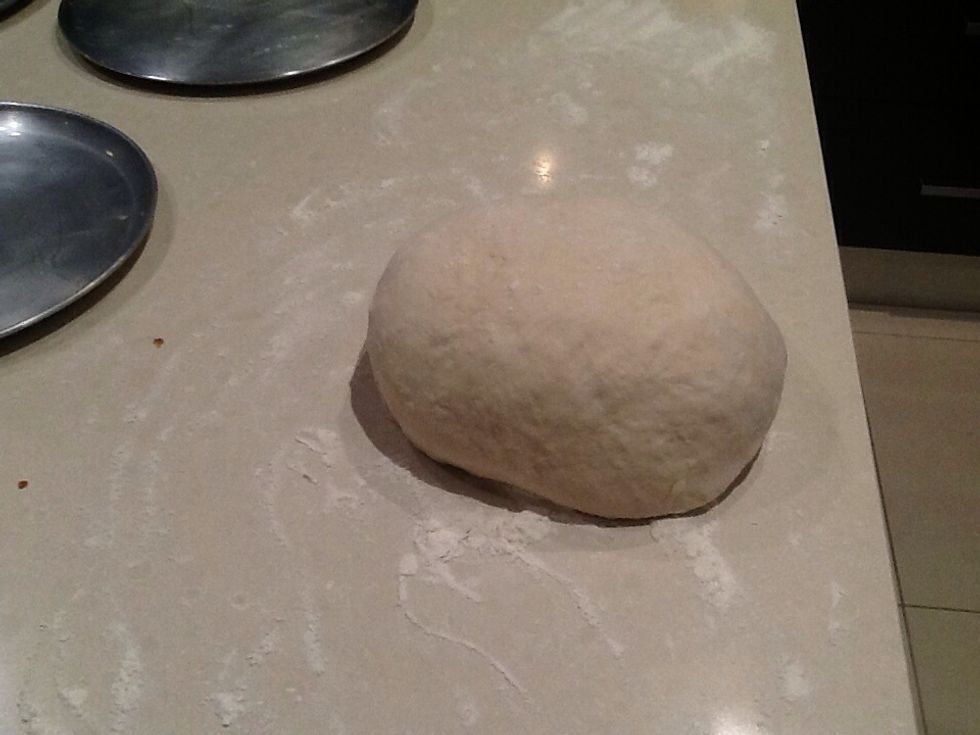 Knock back dough and separate into six equal balls.
Place one ball of dough in the middle of a oiled pizza tray and then spread dough out to fit tray. Proceed this step with each ball of dough.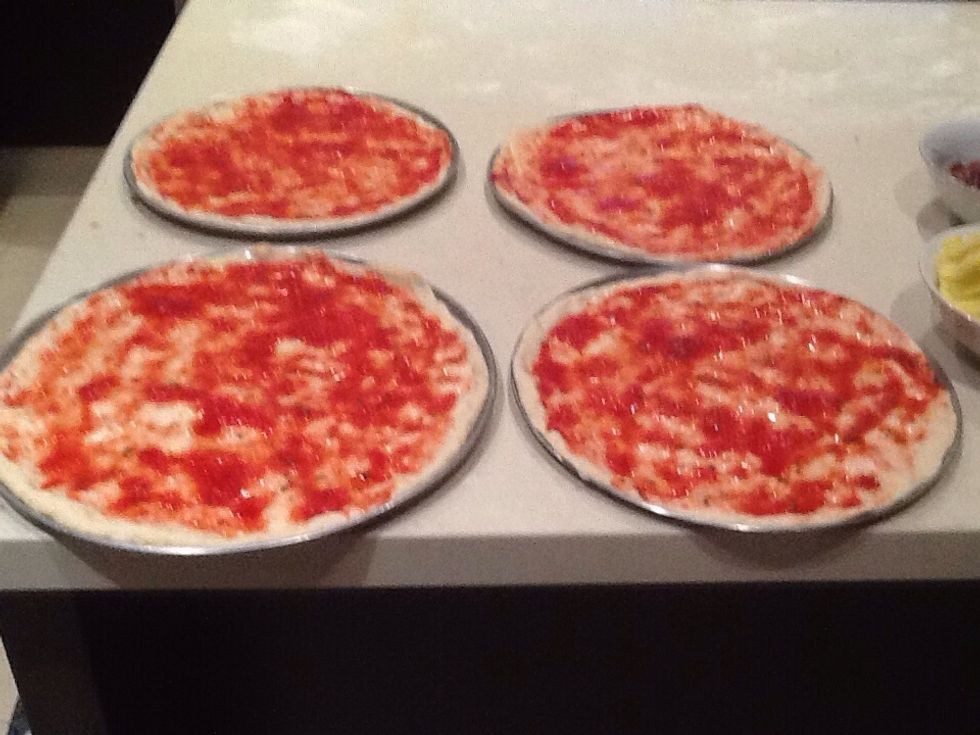 Spread sauce on pizza and half bake in oven for 5 minutes.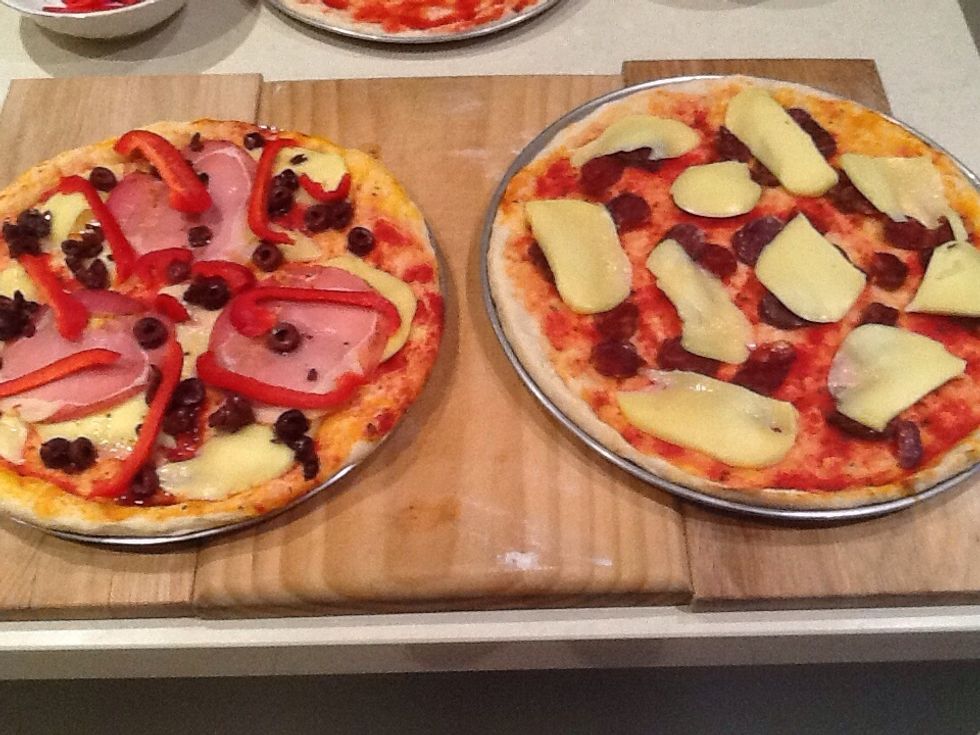 Once bases are half baked, place your choice of toppings on pizza and bake for a further 15 minutes or until cheese has melted.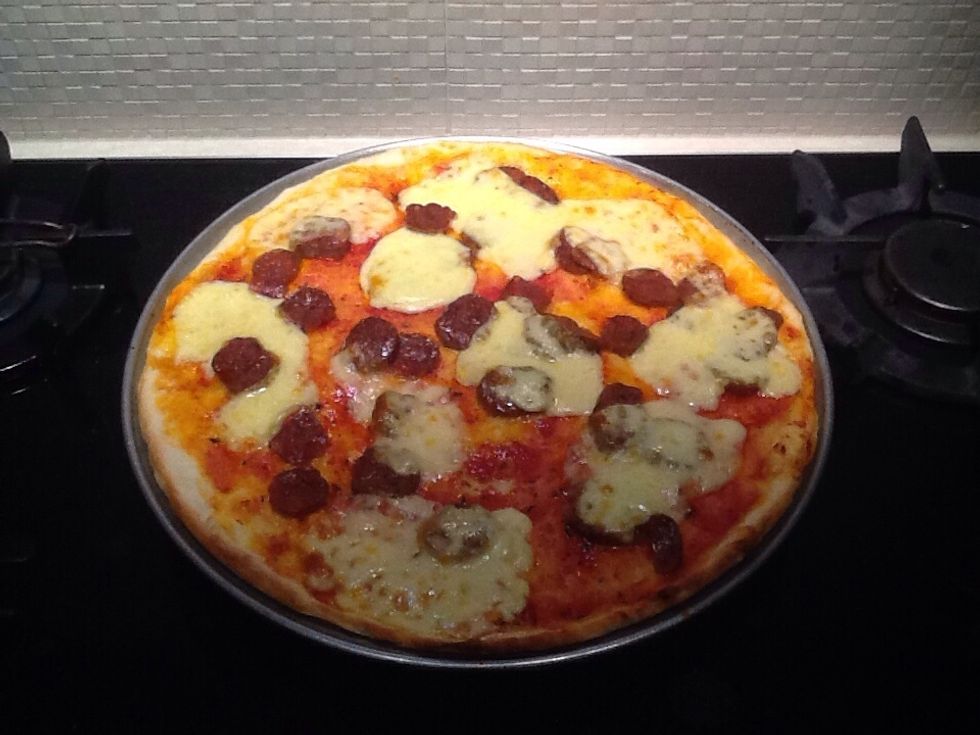 Slide a fork underneath the base, if the bottom is coloured lightly brown the pizza has been cooked well, enjoy. If not place in oven for a further 2 minutes.
3.0c Warm Water
4.0Tbsp Dried Yeast
8.0c Plain Flour
4.0tsp Sugar
4.0Tbsp Salt
4.0Tbsp Oil
Sauce For Pizza Base
Mozzarella Cheese
Other Toppings