Make your own dough or purchase one at your favorite italian market. Let it rise and then roll out on your pizza stone. Spread a thin layer of marinara sauce, leaving about 1/2 inch for the crust.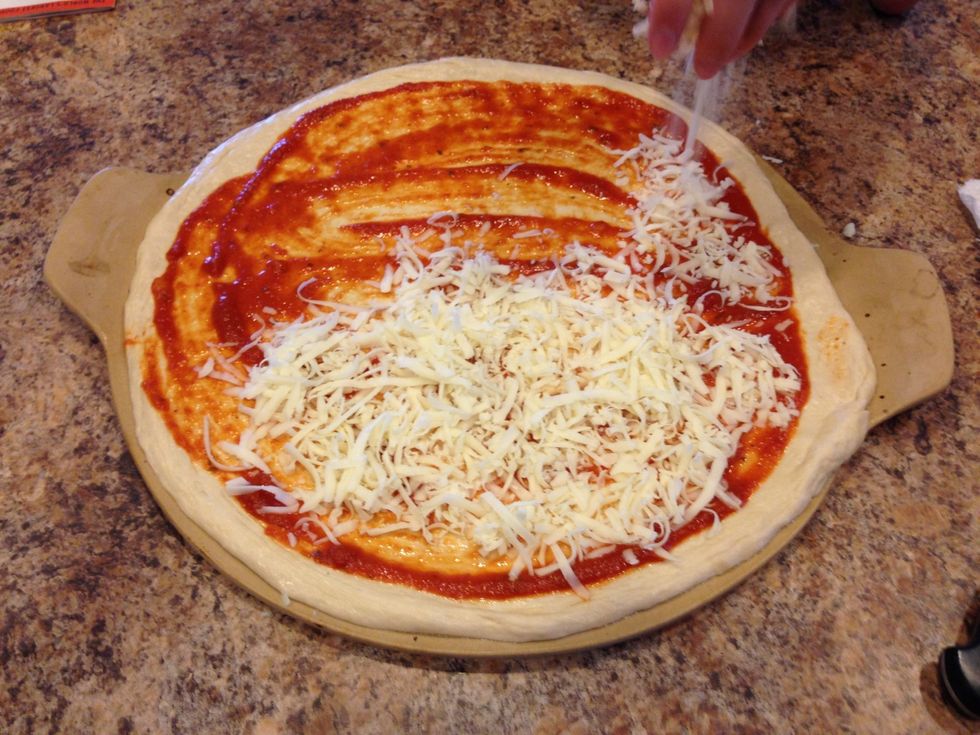 Next add shredded mozzarella cheese. I used about 3 cups for this pizza which is a 16" pizza. You can add as much or a little as you want! I will say.... To much can make your crust flimsy and greasy.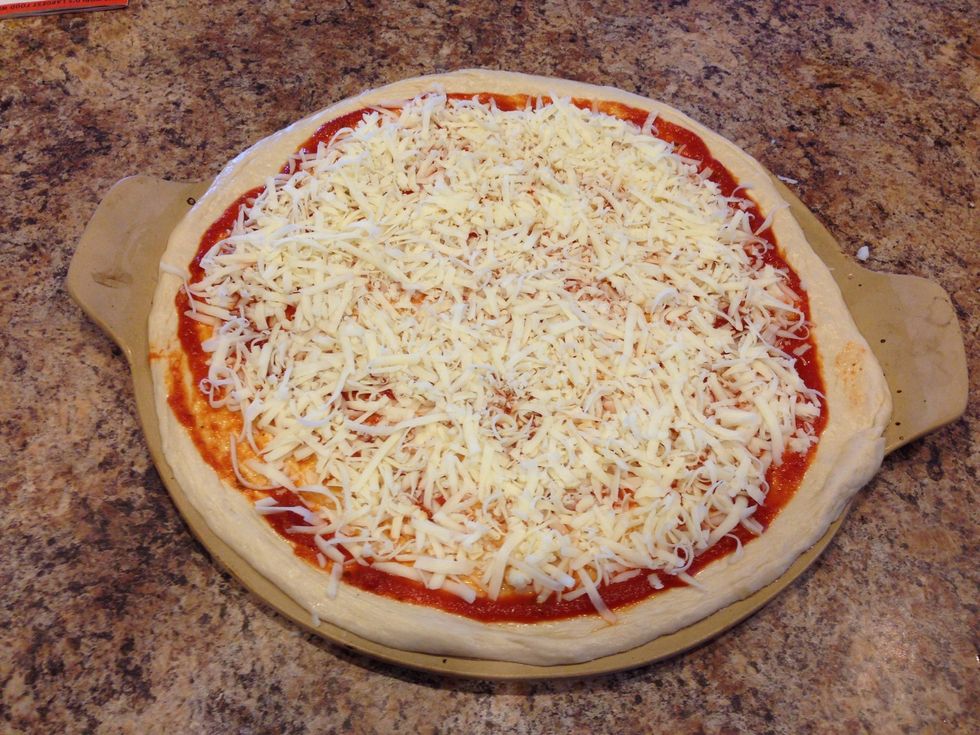 Cover entire pizza with the cheese and then it's time for the fun part......toppings!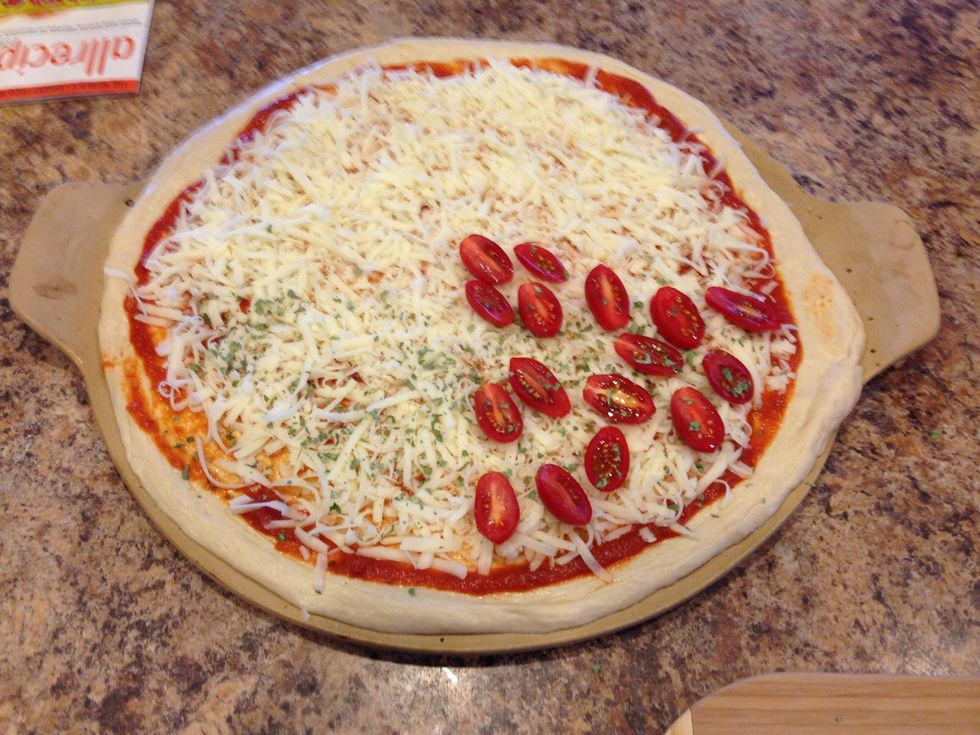 I started with grape tomatoes cut in half and basil. We have very different tastes in my house so I made a speciality quarter pizza for each of us.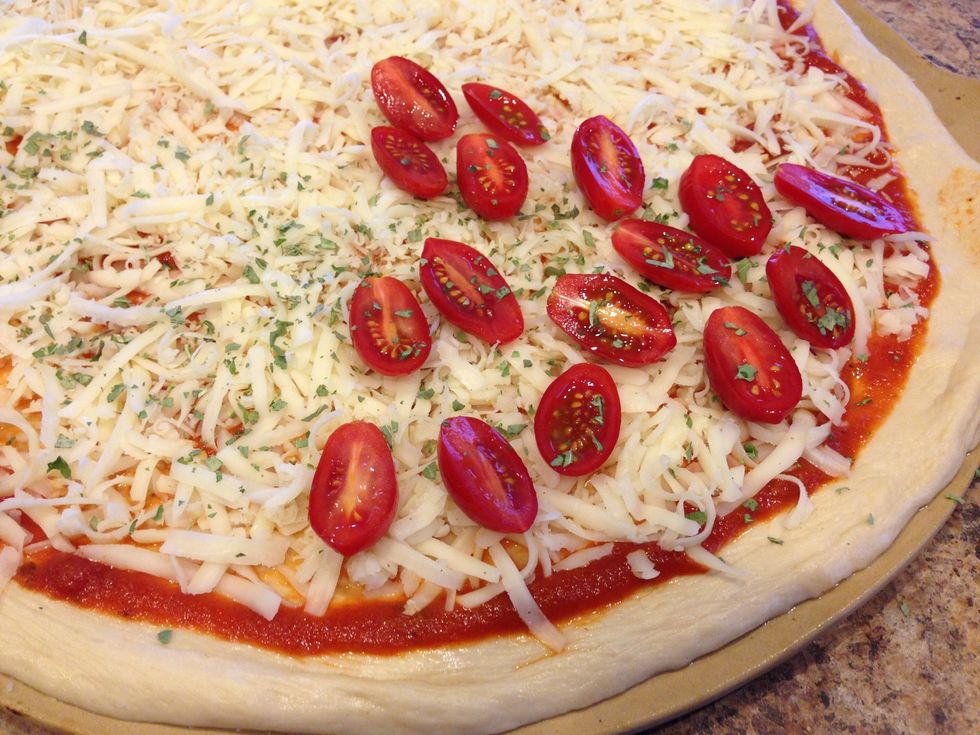 We have some picky eaters so I made speciality quarter pizza sections. I started with grape tomatoes cut in half and dried basil.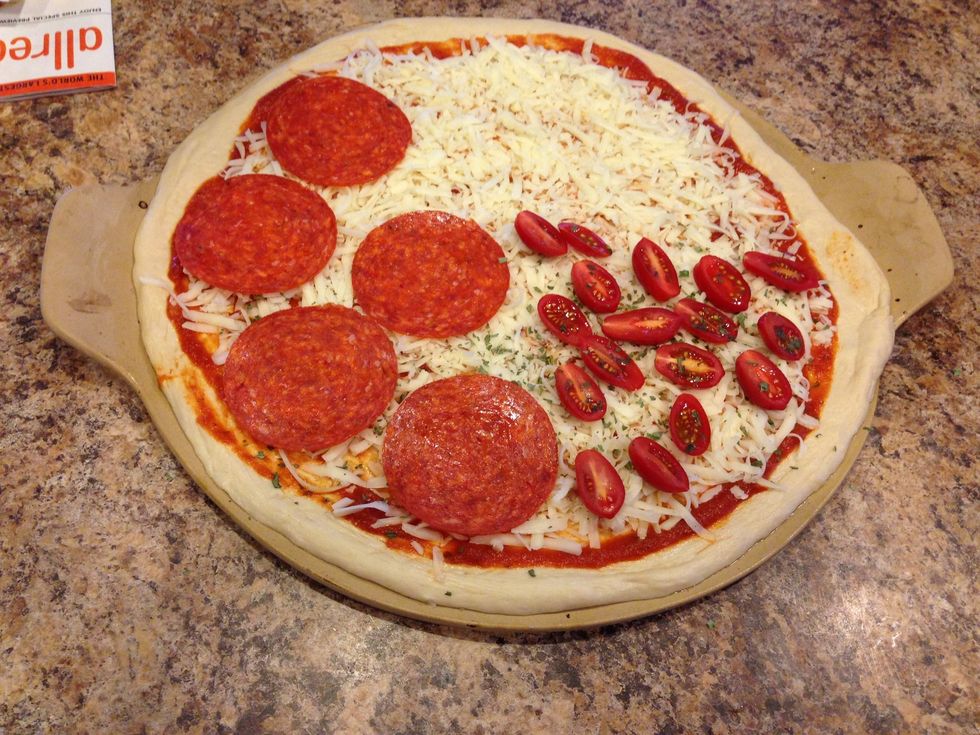 Next we added pepperoni, which we purchased at the deli......way better tasting and less expensive than the packaged pepperoni you can purchase in the meat section. We paid just $.66 for 5 slices!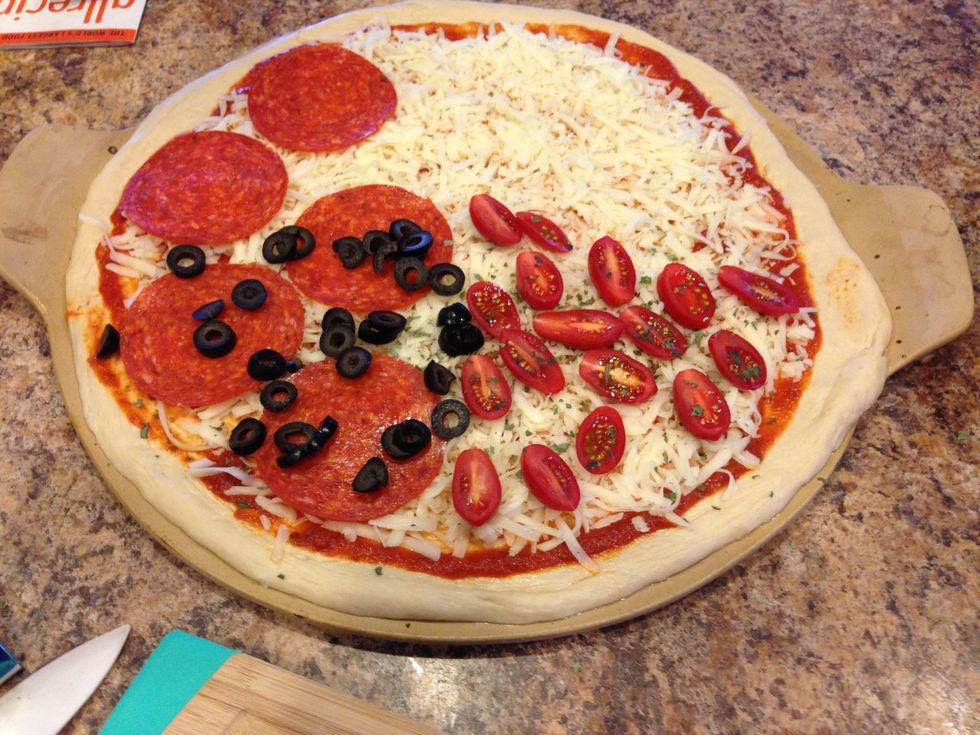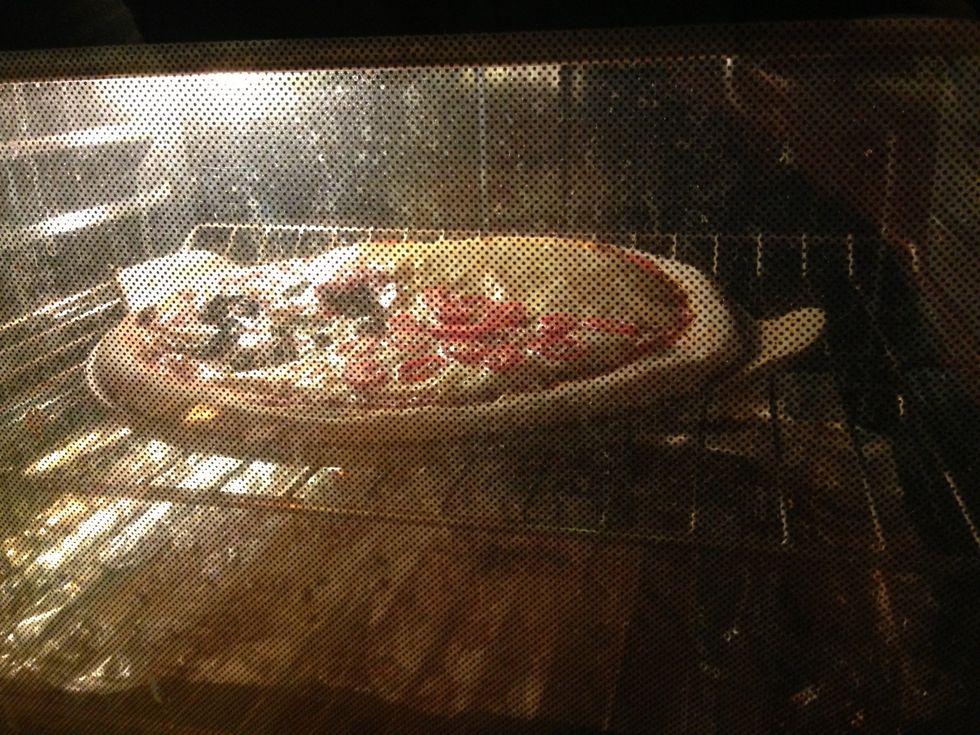 Place in the oven at 375 degrees for 18-20 minutes.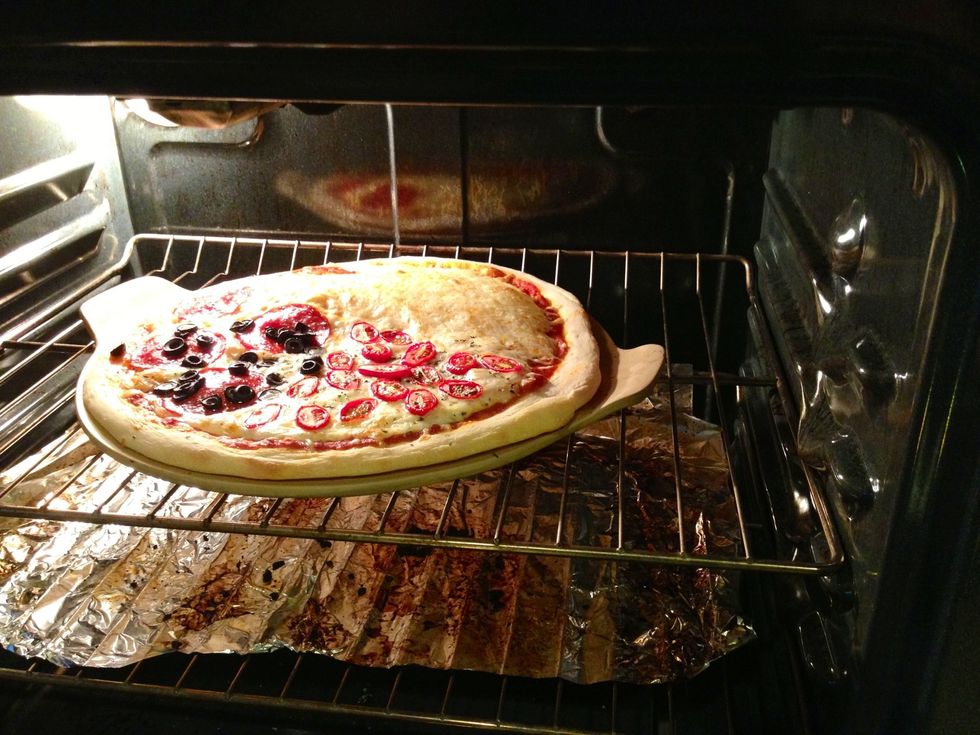 When the crust starts to turn golden brown and the cheese is melted and bubbling, it's done!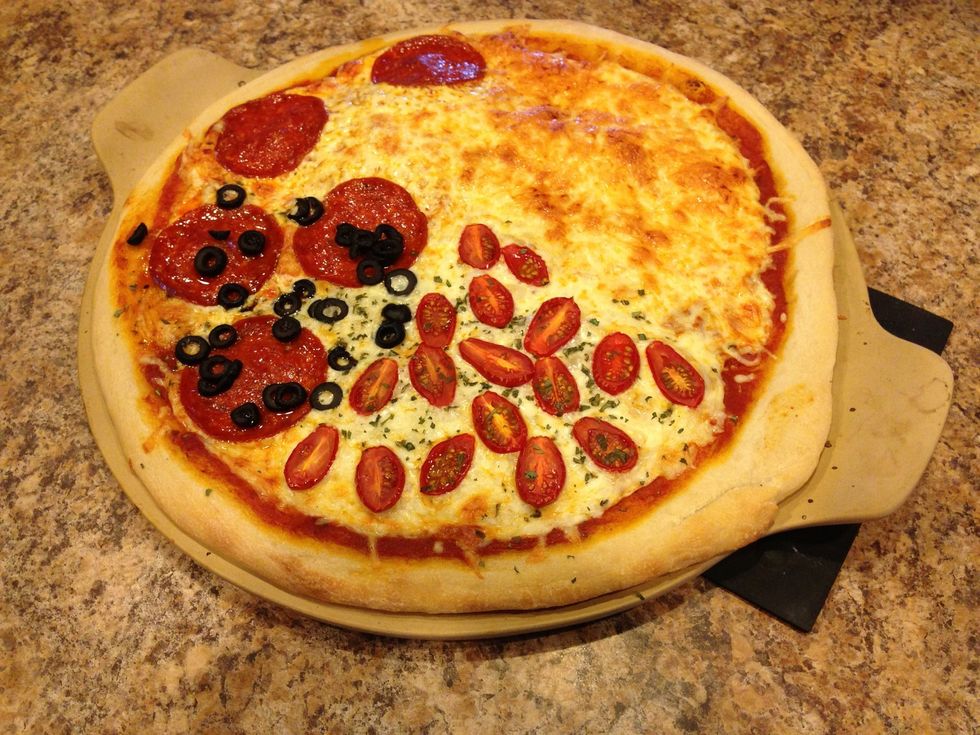 Finished product, time to dive in!
1 pizza dough from your favorite Italian market.
1 small jar of marinara sauce
3-4 cups good mozzarella cheese
Dried basil
Toppings of your choice