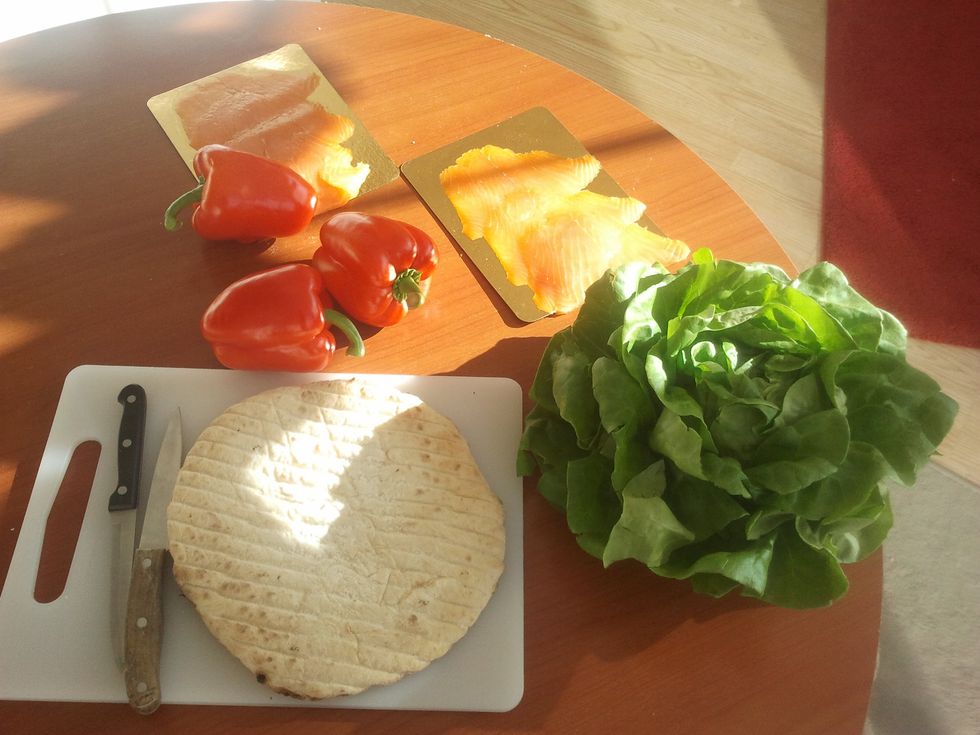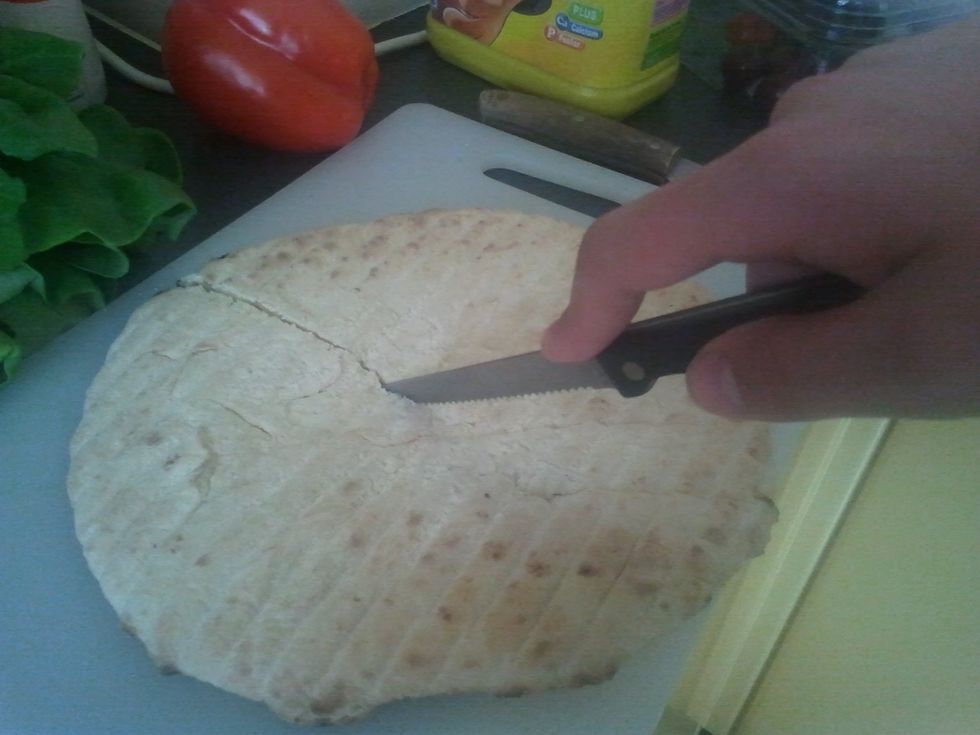 Start with cutting the bread in half.
Then into four quaters.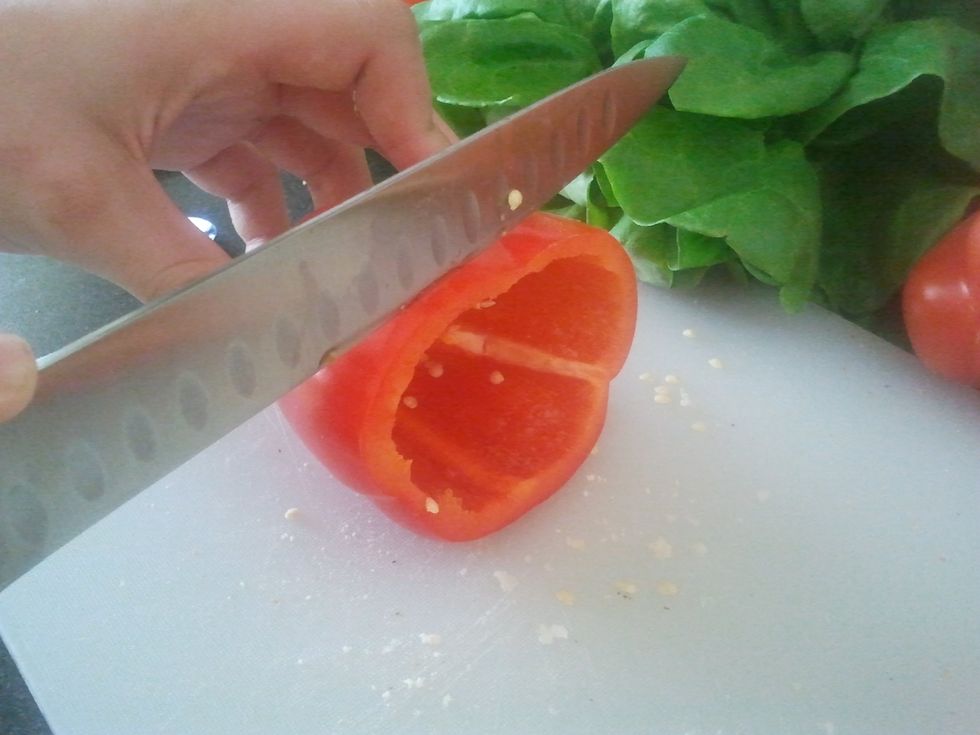 Cut the paprikas into small pieces.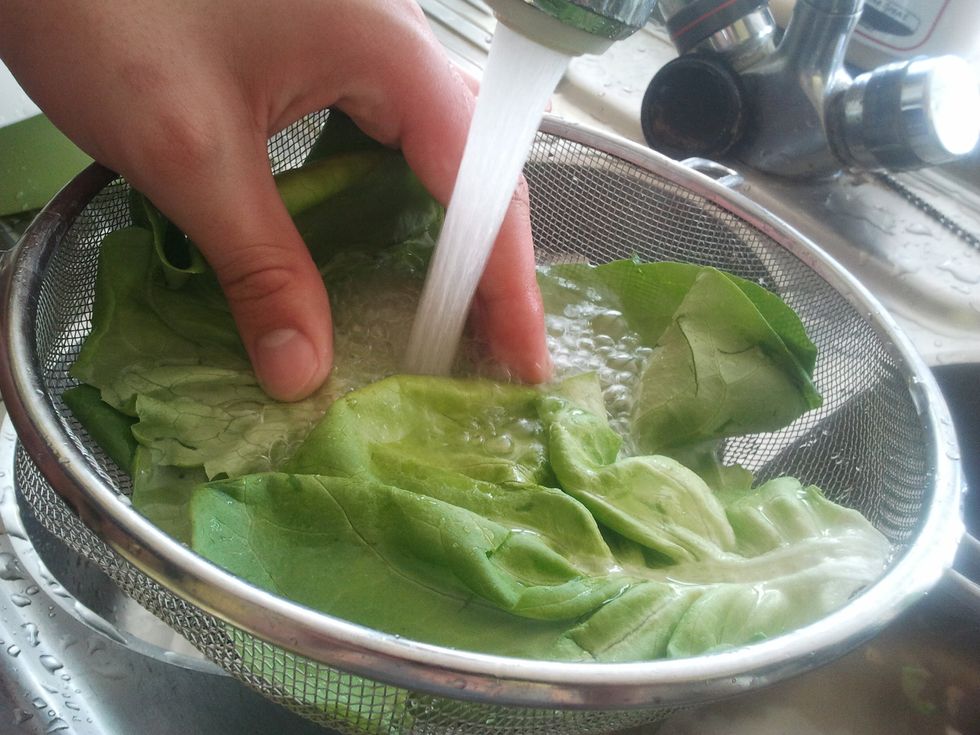 Clean the leaf lettuce pieces.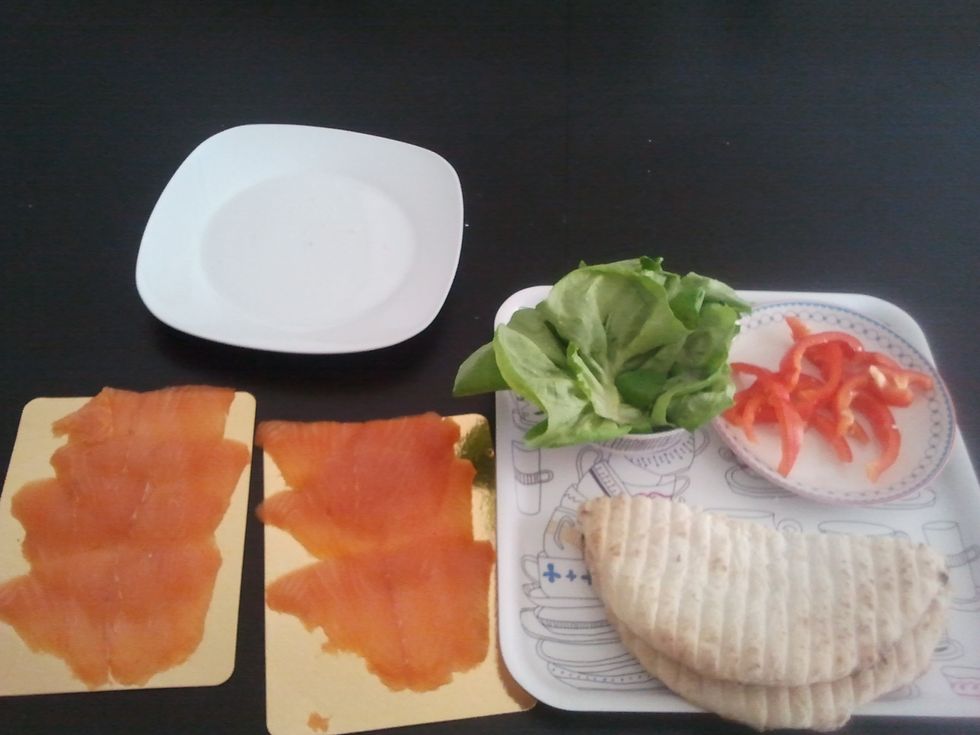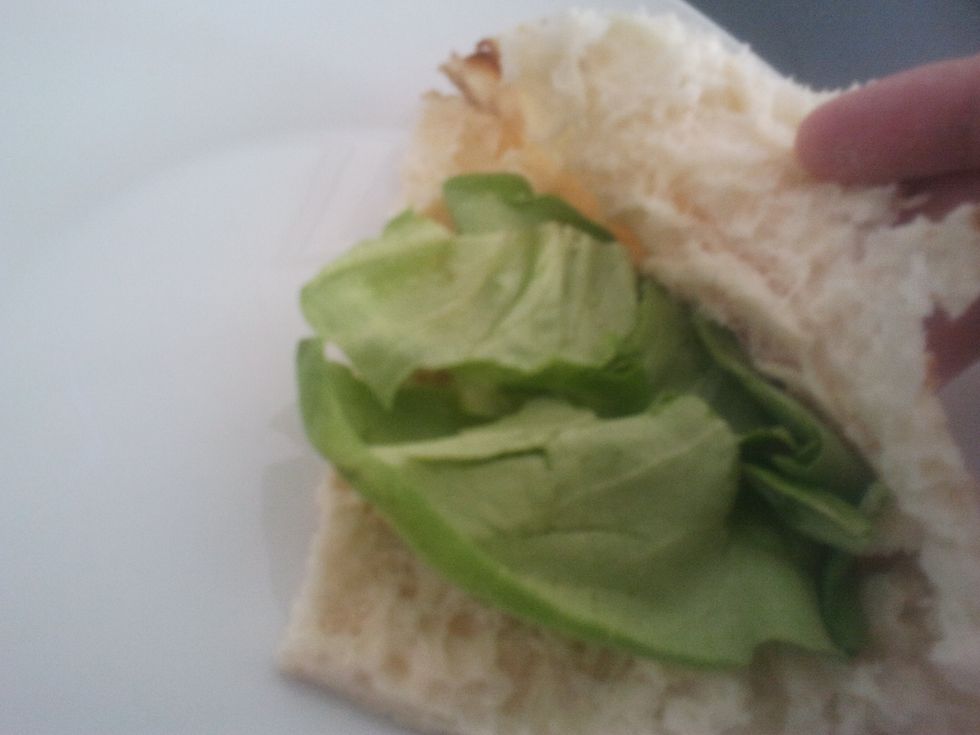 Place three pieces of lettuce on the bottom of the bread, and three pieces will go on the top later.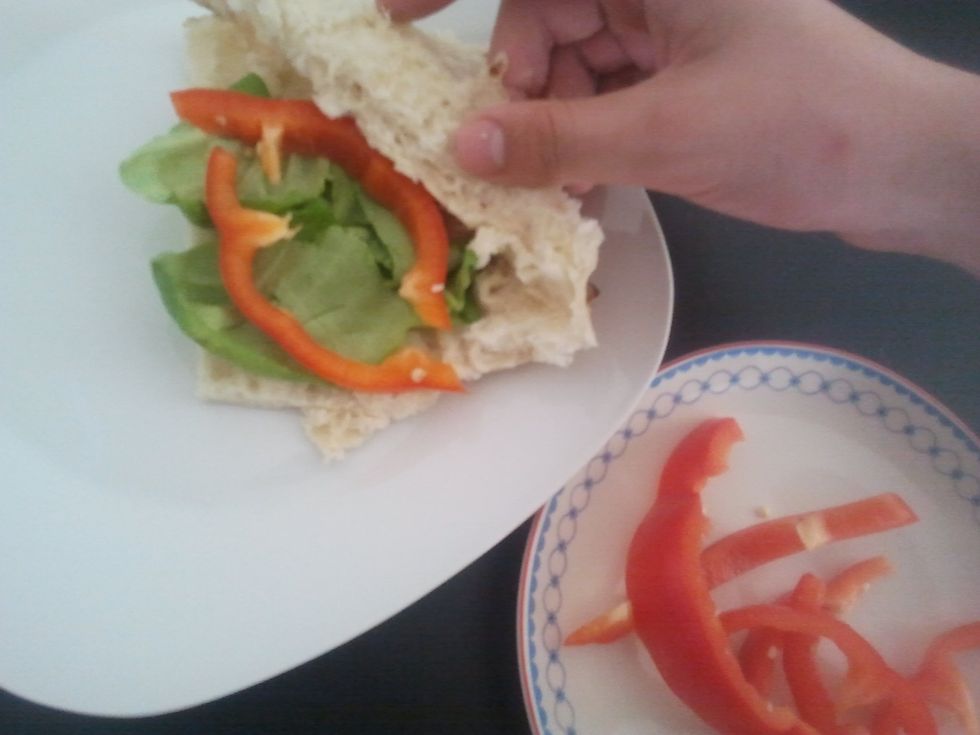 Place a couple of pieces of paprika.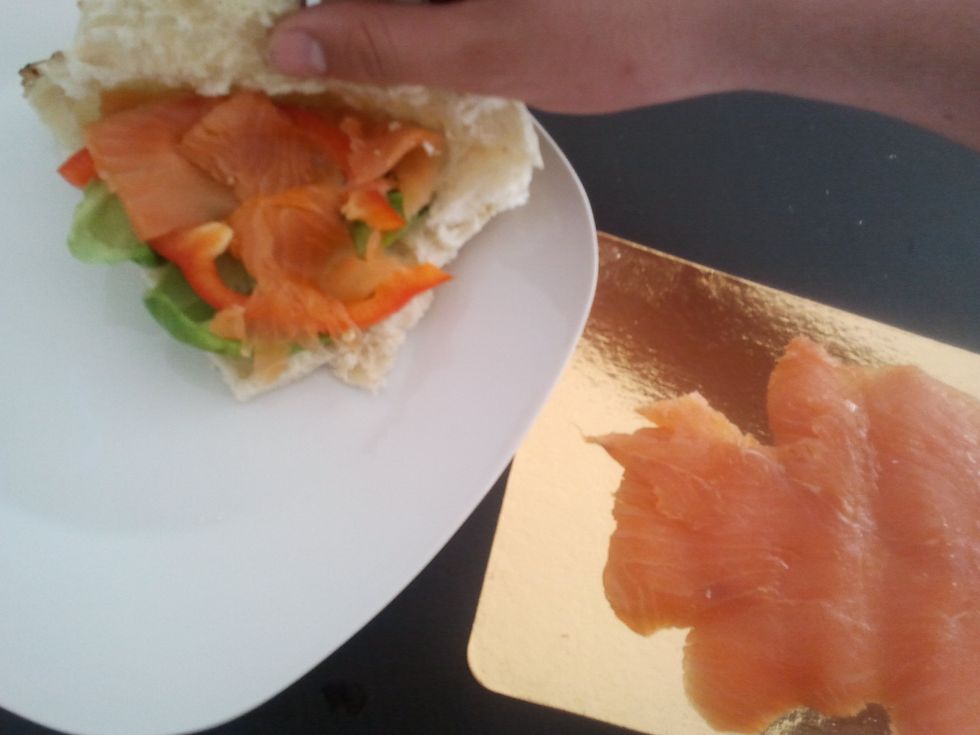 Add the salmon.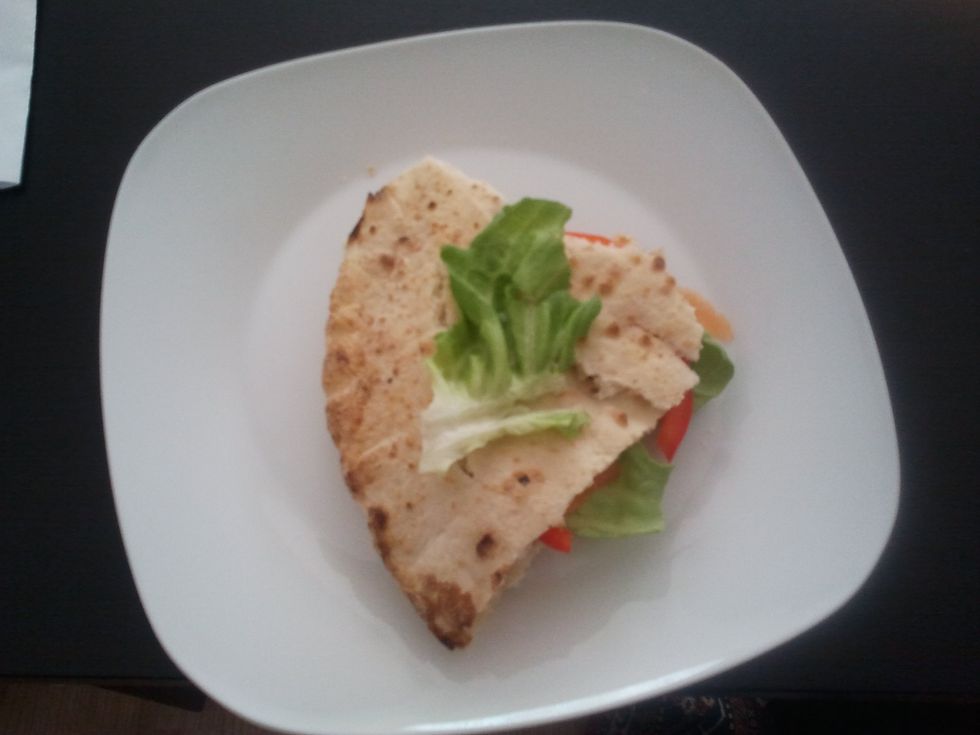 400.0g Smoked Salmon
4.0 Red paprikas
24.0 Leaf lettuce pieces
1.0 Pita bread