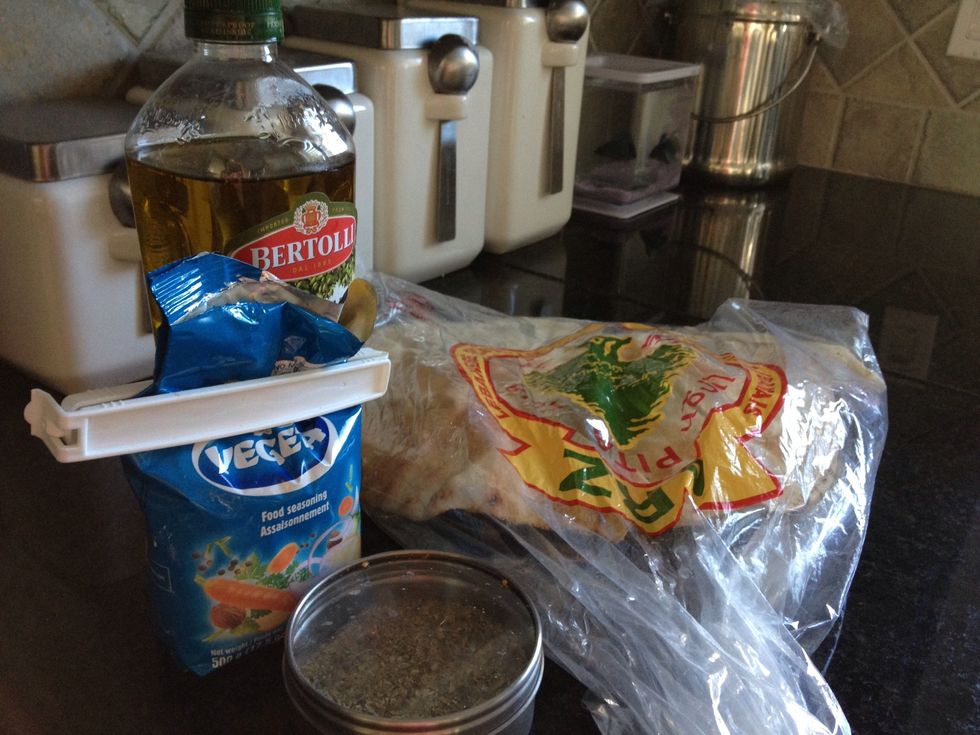 Gather your supplies. These pitas are stale, so I'm making these because I refuse to throw out food if I don't have to! I guess this is what you'd call upcycling food.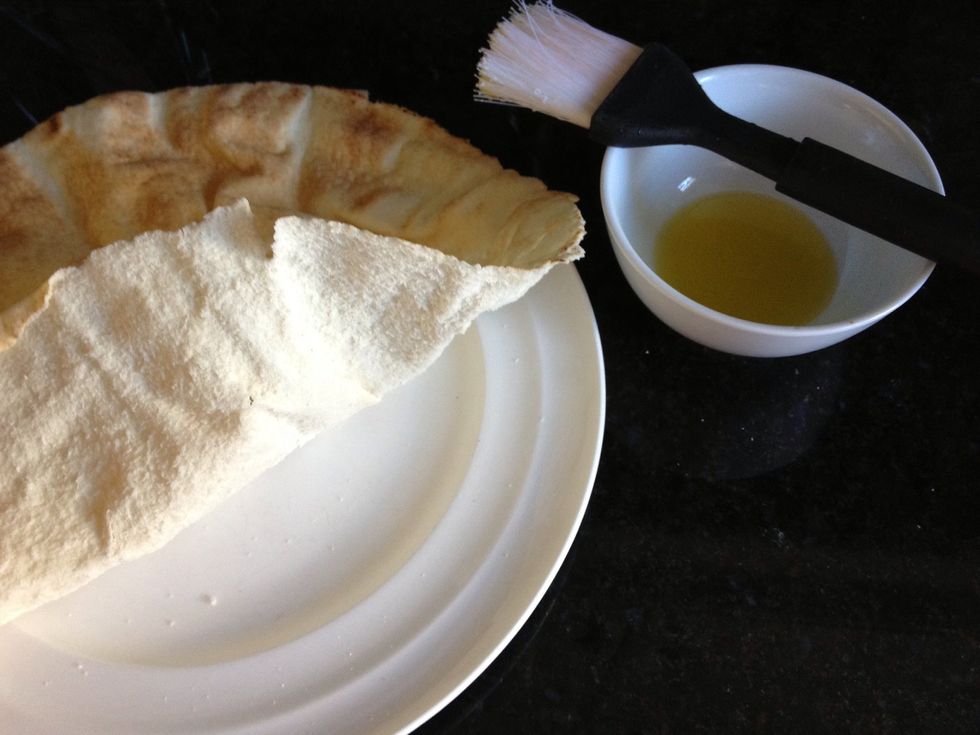 Make sure to separate the pita layers. Put one layer on a microwave safe plate.
Lightly brush the surface with olive oil, then sprinkle a bit of salt, garlic powder and oregano.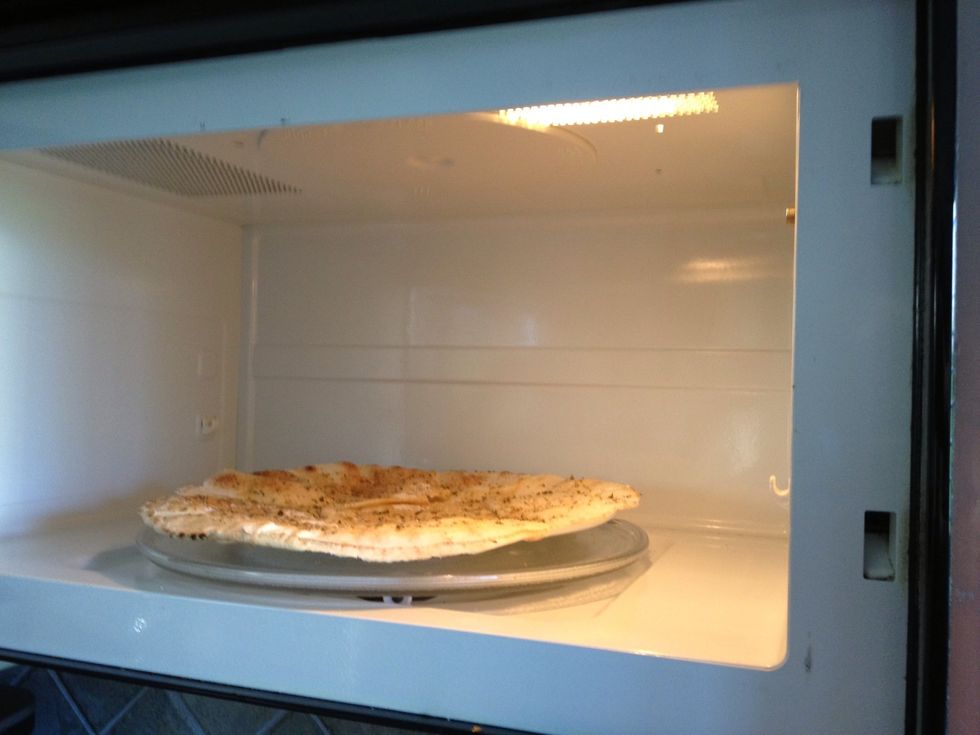 Place it in that microwave that you just cleaned in a SNAP! Nuke it on high for about a minute.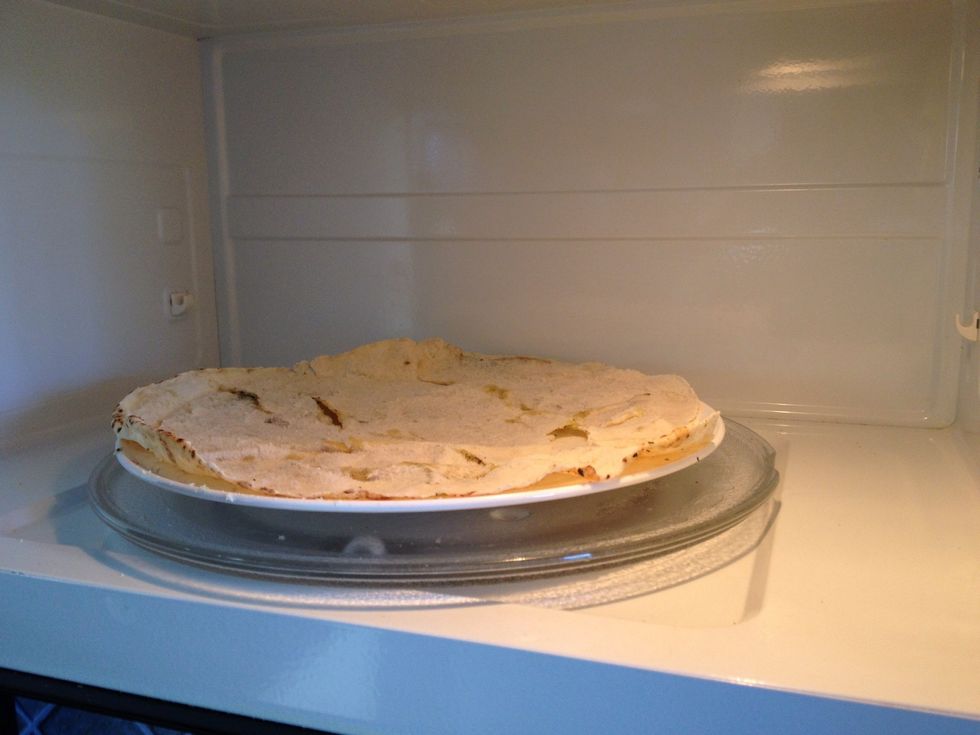 Now flip it over and give it another go for one more minute on high to rid the bread of all moisture. This one is very crisp so its done.
If the bread is still moist, use 30 second intervals and continue to flip it so it doesn't burn.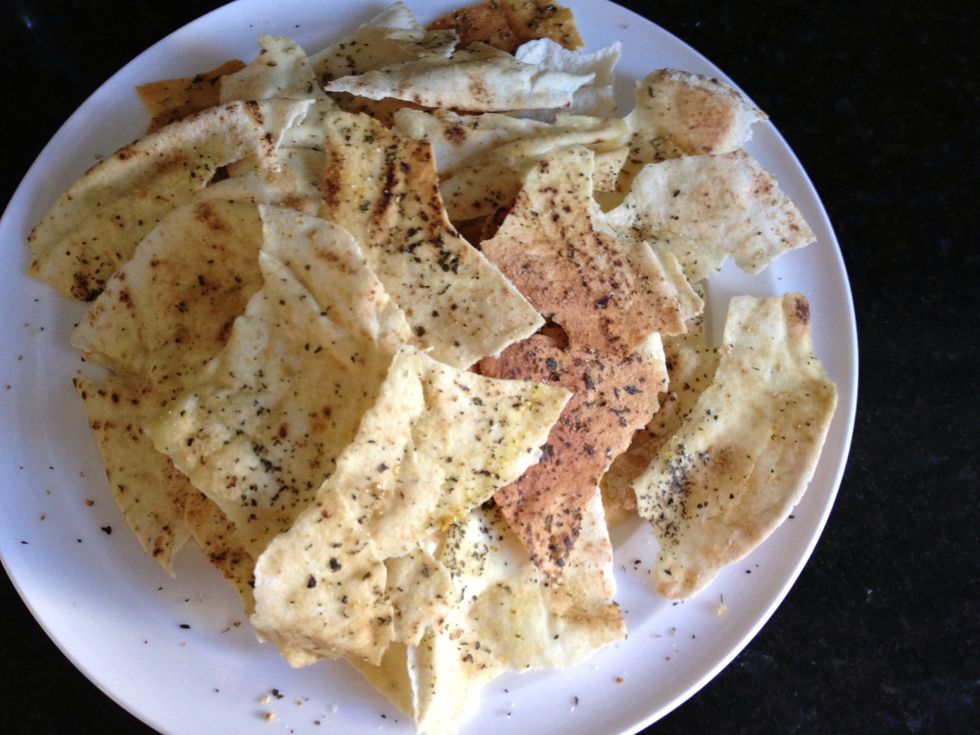 Now break it up into whatever sized pieces you like.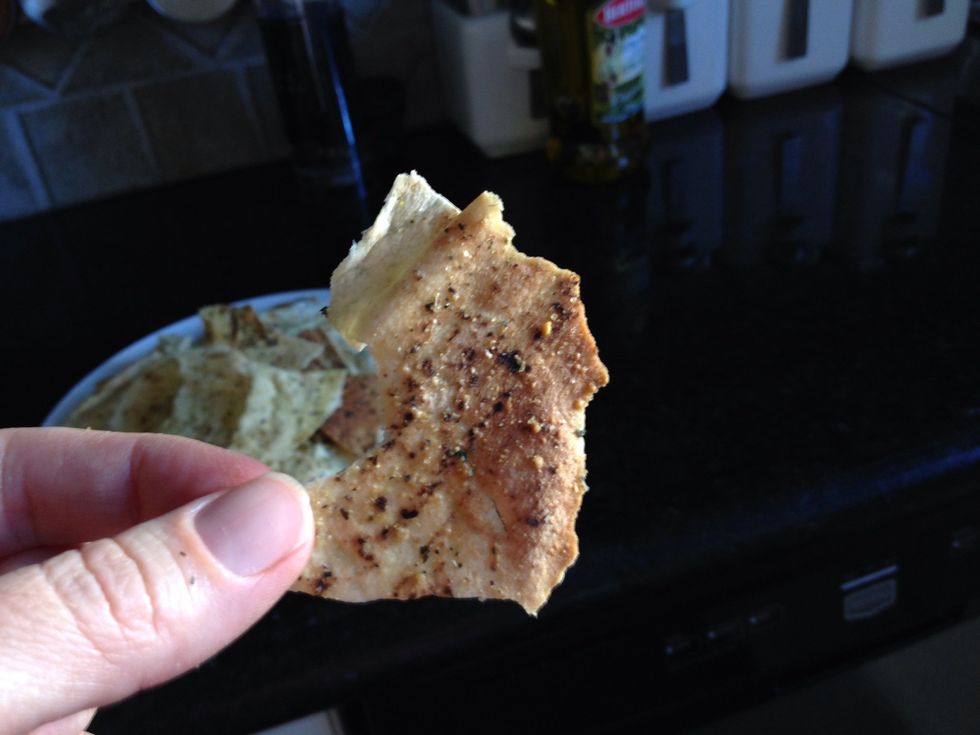 A healthier alternative to packaged chips. Next time I will omit the salt and try freshly grated parmesan. The possibilities are endless. Enjoy! These took under 5 minutes to prepare.
Stale Pita Bread
Olive oil
Seasoned or regular salt
Garlic powder (optional)
Oregano
Microwave Oven