Make Pistachio Pesto With Fresh Red Chile
34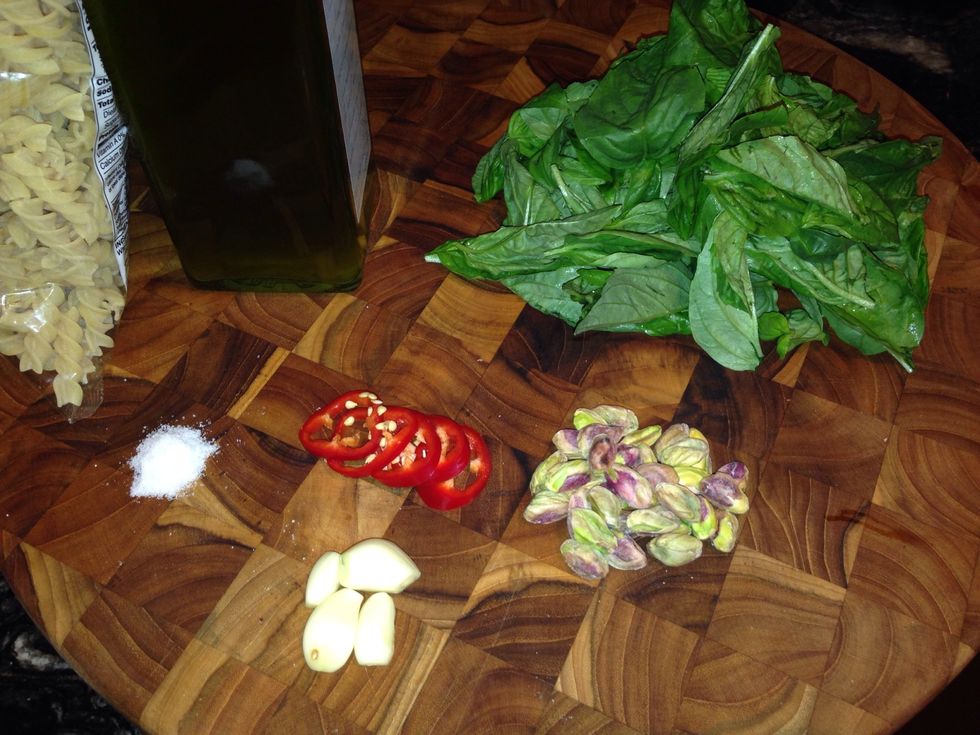 Gather you ingredients before you begin.
Chop your garlic and fresh red chile to make it easier for you later in the mortar and pestle.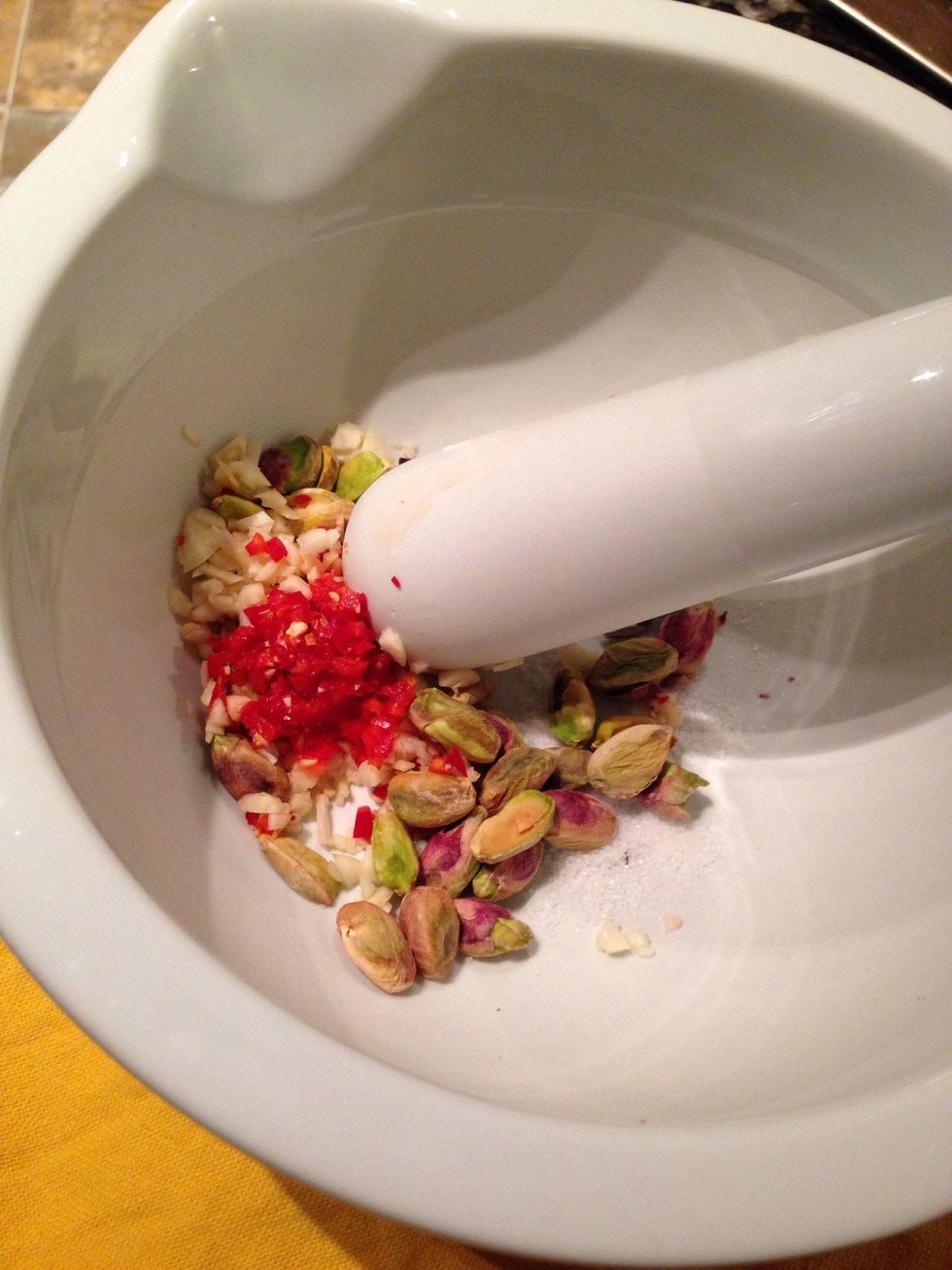 Add your fine sea salt, pistachios, chopped red chile and garlic to the mortar. You can also use a small food processor if you like. Just start with the salt and pistachios then garlic & chile.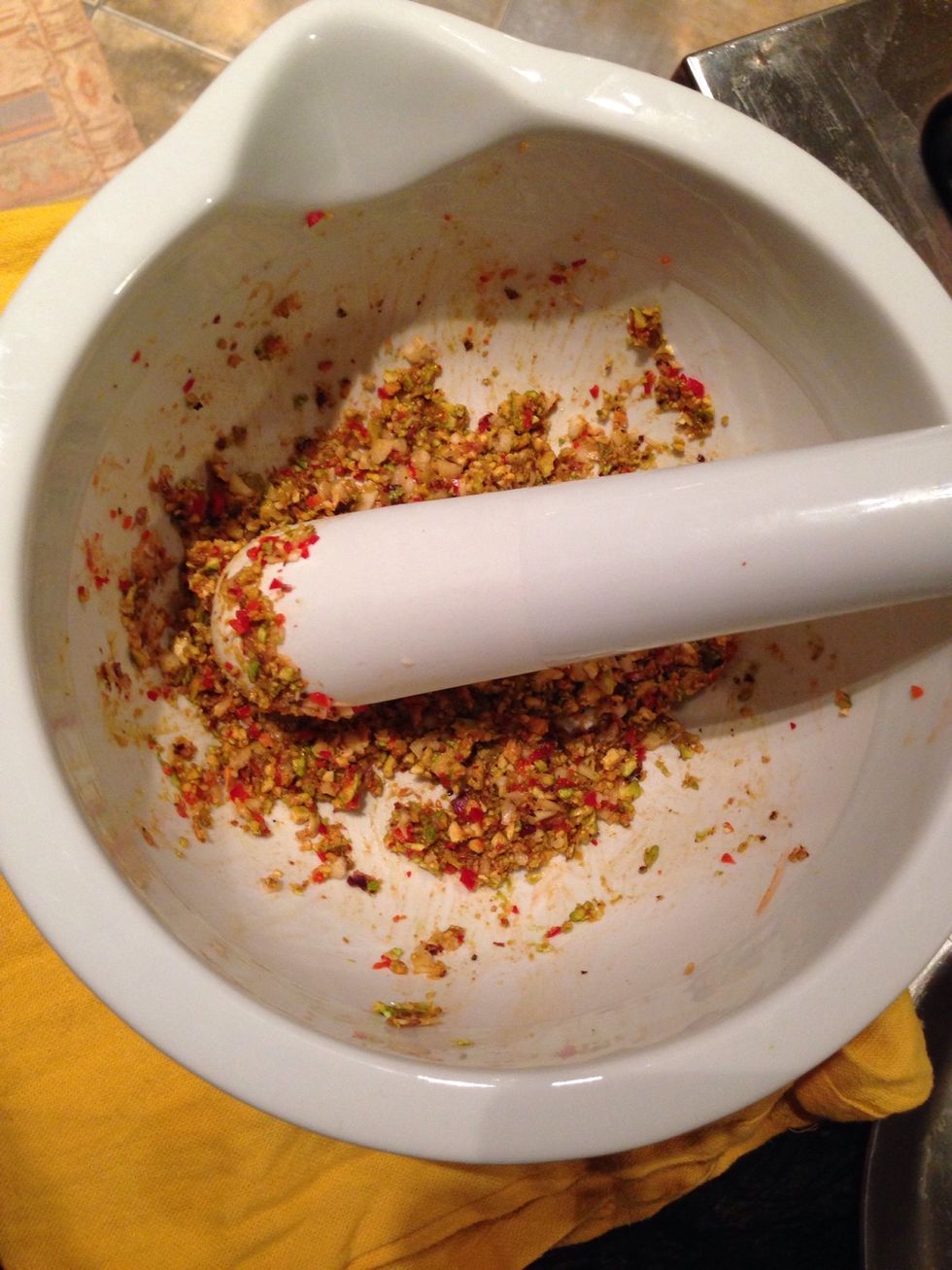 Grind everything to a paste.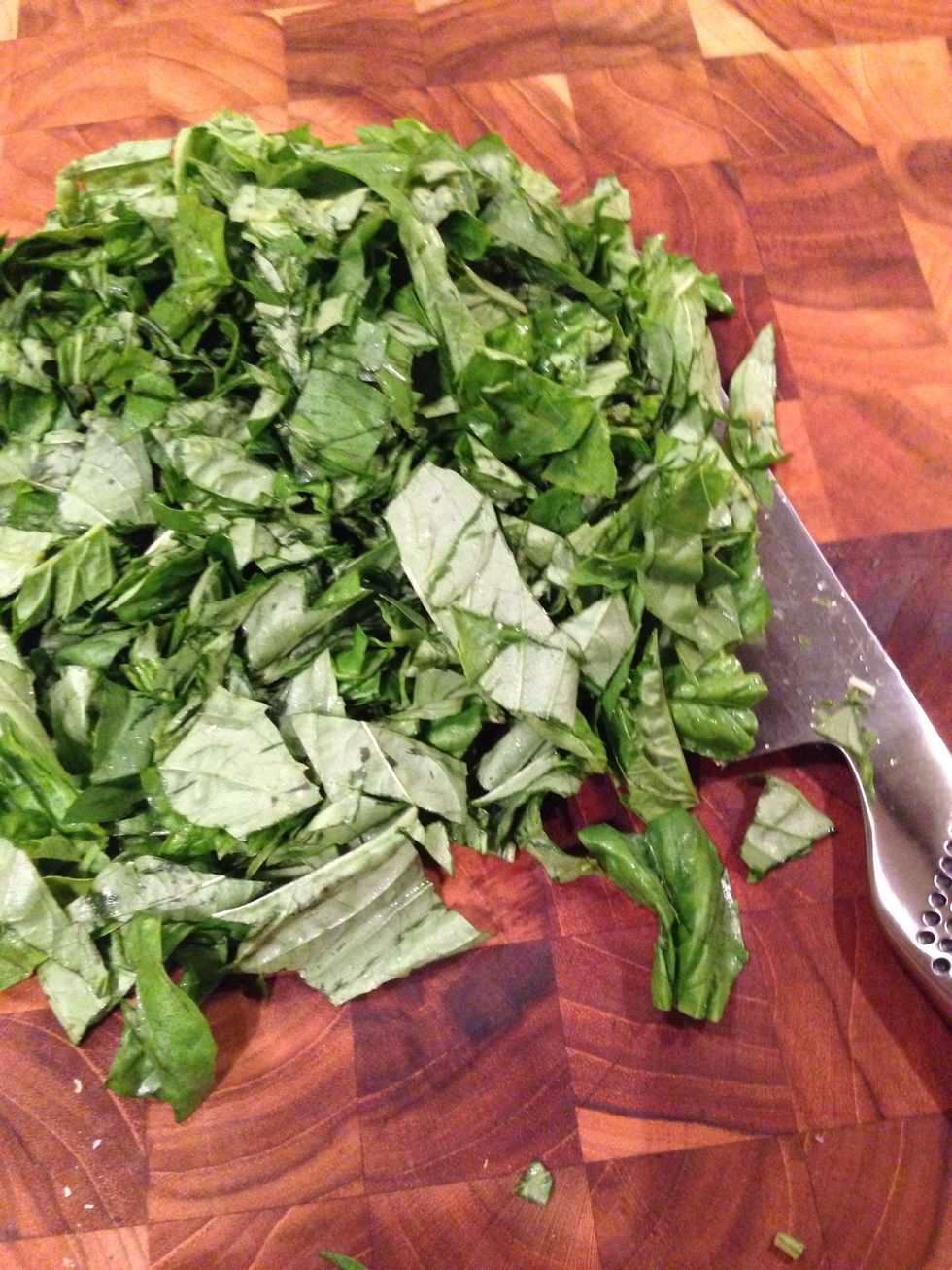 Slightly chop the basil to make your work in the mortar and pestle slightly easier.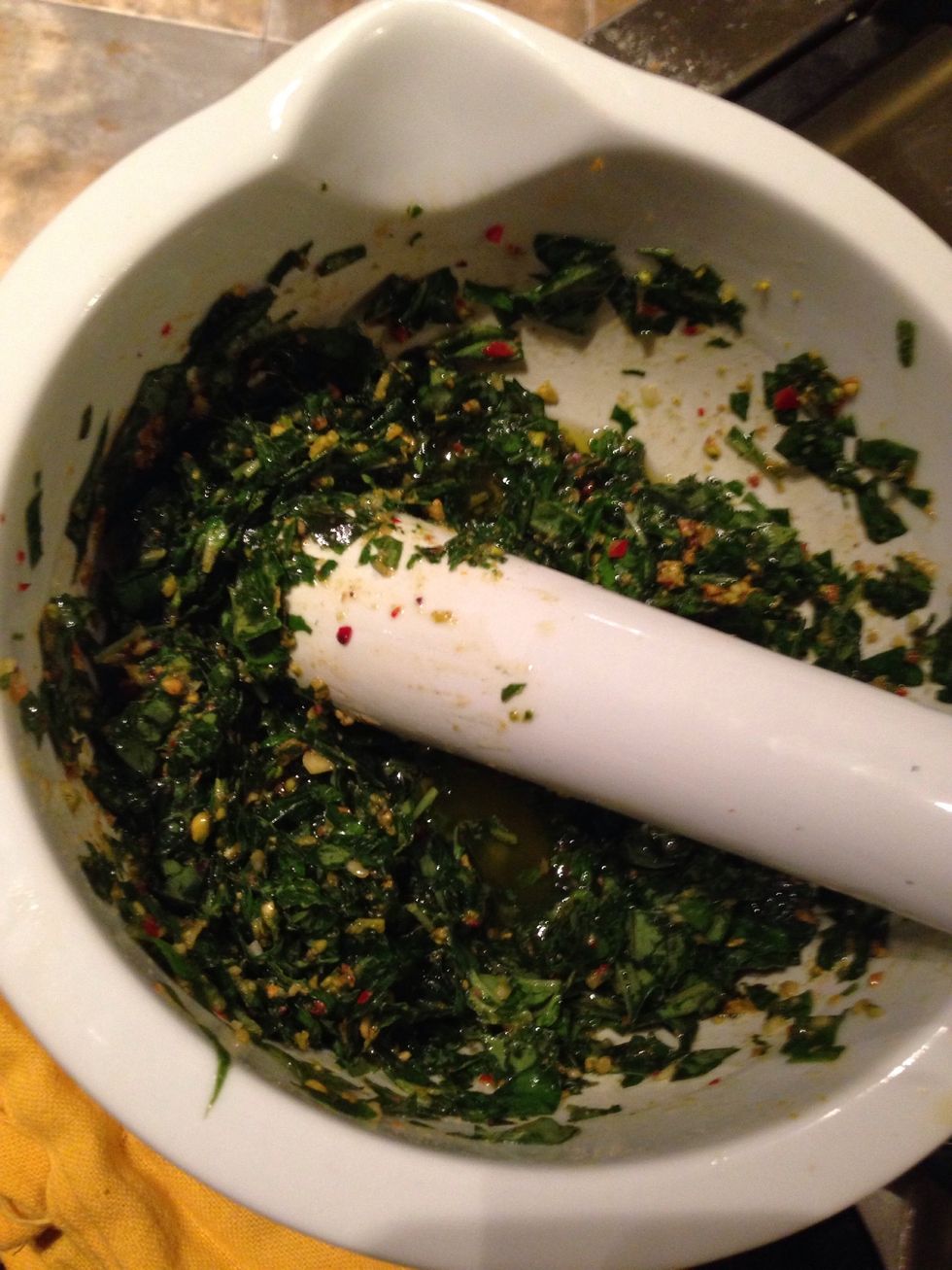 Add the basil and roughly 1 cup of the olive oil to the rest of the ingredients in the mortar and grind it to a fine paste.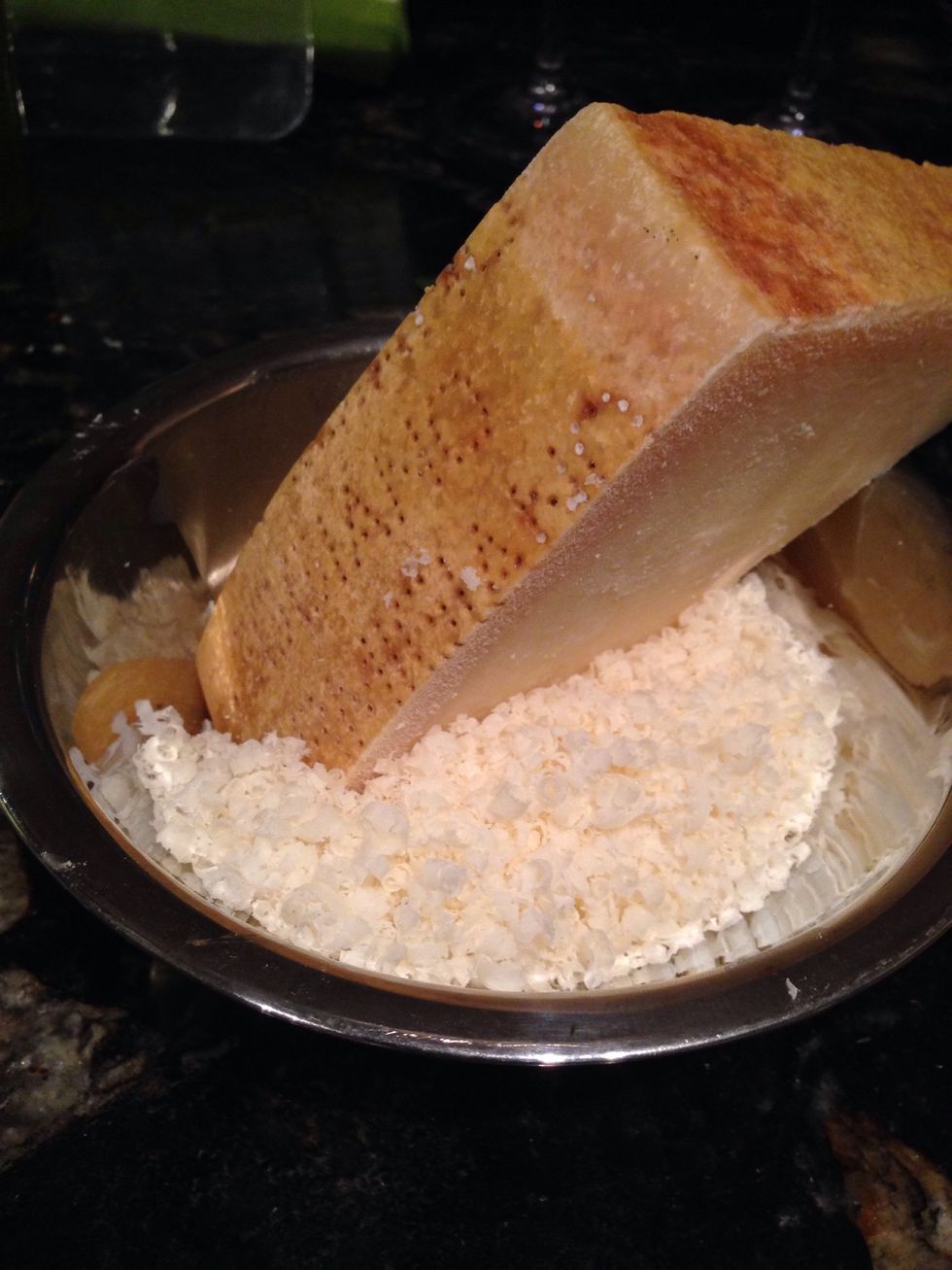 Grate 1 cup of fresh Parmigiano.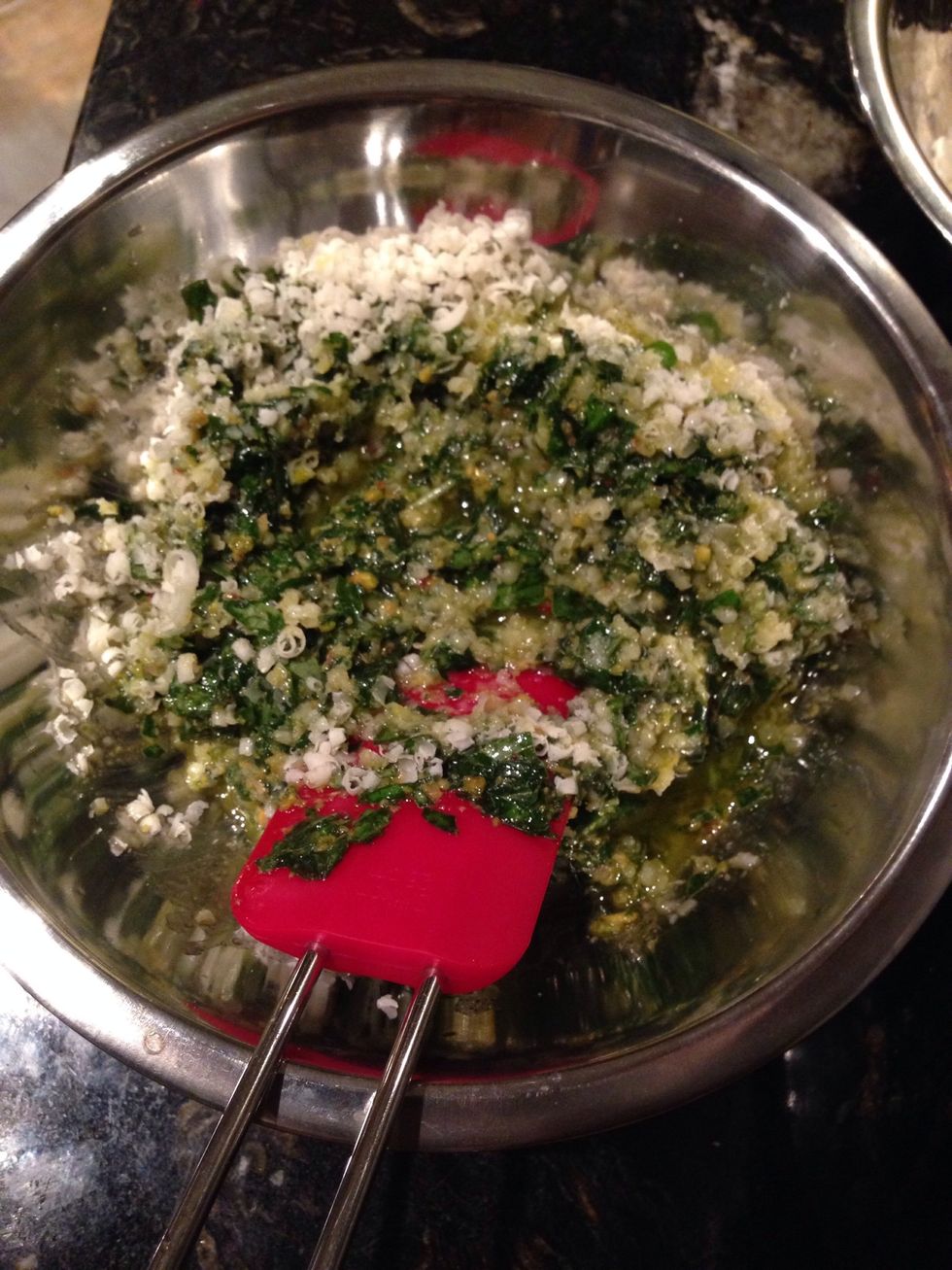 Stir the Parmigiano in to the pesto.
Cook your pasta of choice. I am using organic fusilli.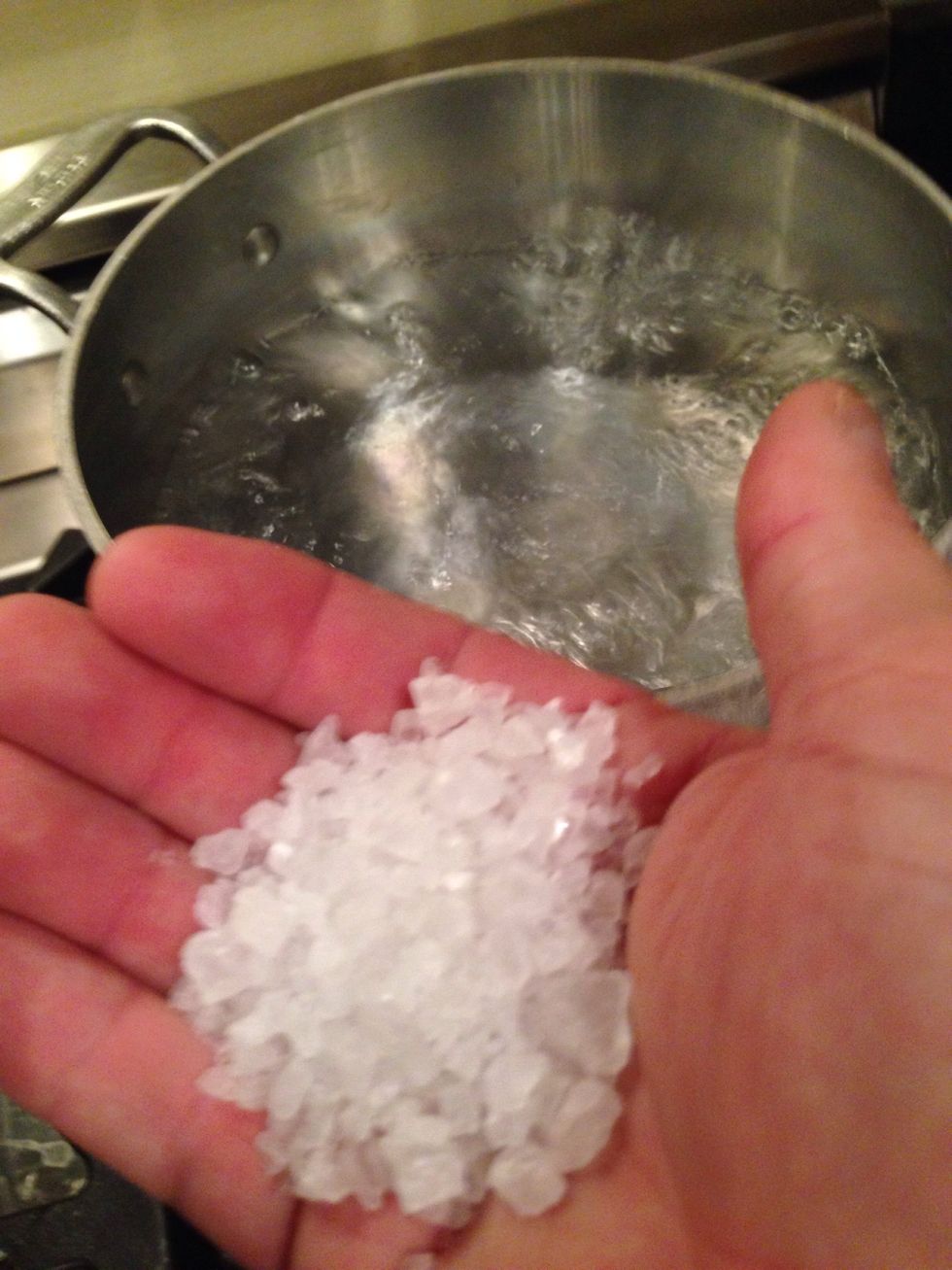 Add salt to the water before boiling the pasta.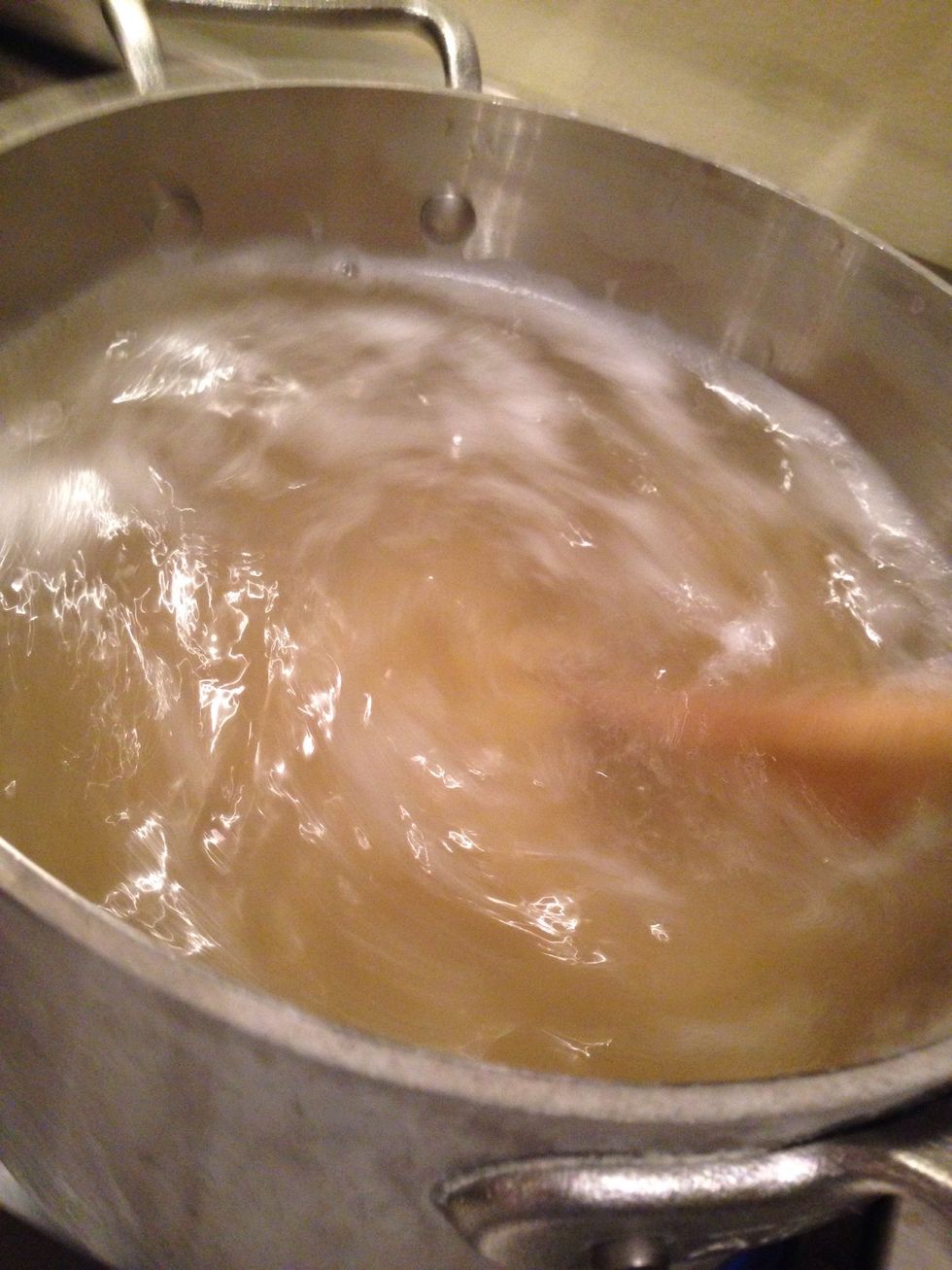 Cook the pasta according to the directions or it is al dente.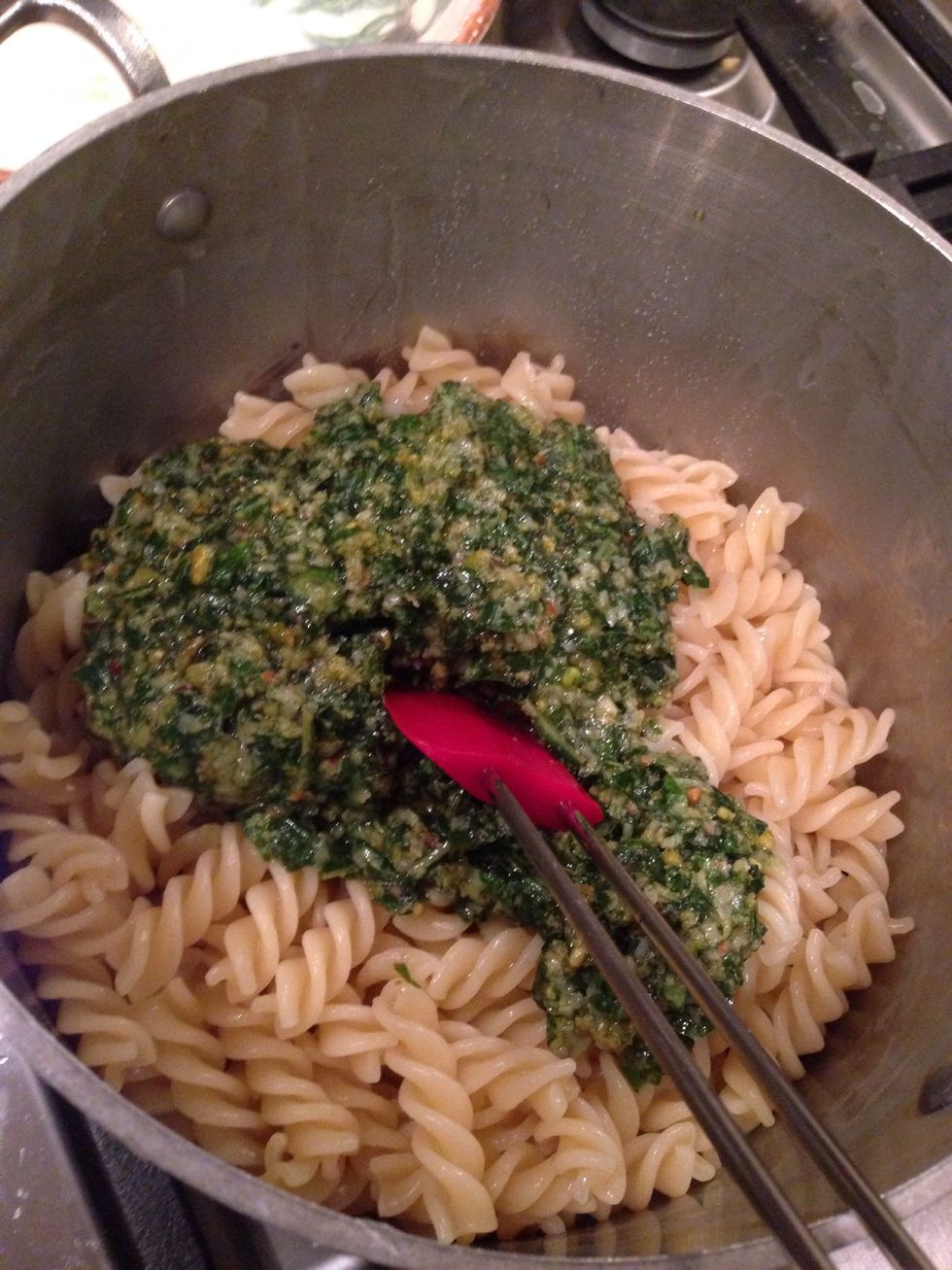 When your pasta is cooked, strain out the water and mix it with the fresh pesto.
Serve hot with some fresh grated Parmigiano Reggiano.
4.0c Washed and picked organic basil leaves
2.0Tbsp Pistachios removed from shell
4.0 Garlic cloves slightly chopped
1.0tsp Fresh red chile chopped
1.0tsp Fine sea salt
1/2c Extra virgin olive oil
1.0c Freshly grated Parmigiano Reggiano
1.0lb Pasta of your choice
1.0tsp Small handful of course salt for your pasta water