Hi 😊 I just wanna say that I've tried making buttercream about 1000 times and failed 90% of the time lol. But one day..... I found this recipe.
After failing so many times, I was reluctant to try this new recipe... But in the end I tried the recipe anyway and BAM!!! It worked!!!!! The buttercream angels finally decided to accept me 😜😇
But I wasn't fooled yet... Could be beginner's luck you know. 😒
I tried it again, and the result was the exact same. It tastes SO good and pipes really well. I don't like typical butter cream... Although it's great for piping, I find it grainy and too sweet. 😕
So this is a buttercream recipe which is great in taste and piping. Hence, the name "legit buttercream". Let's begin.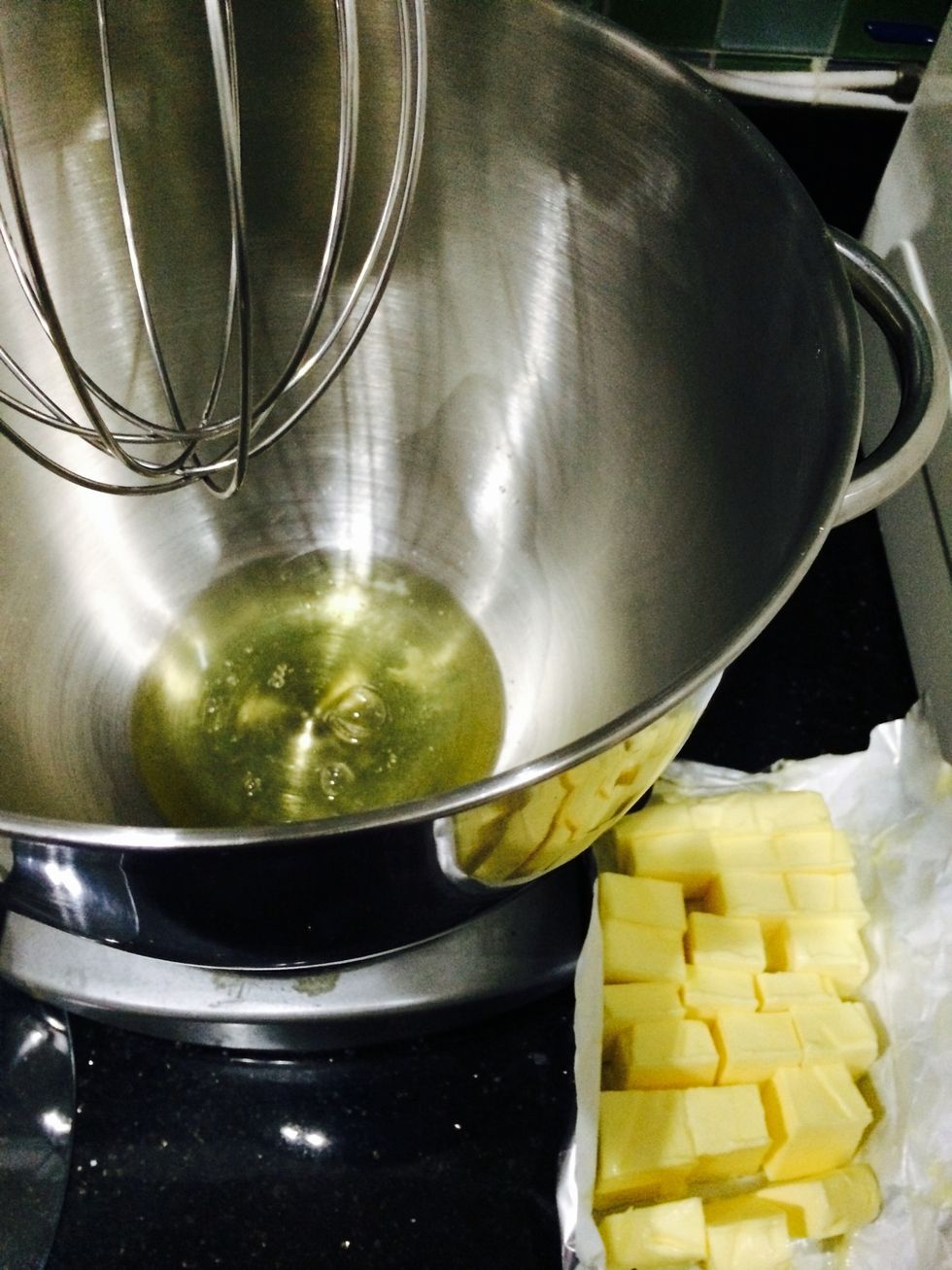 Everything needs to be ready when starting this buttercream. Get the butter close to the mixer -- with the egg whites inside.
Place the sugar and water in your saucepan, get that ready too.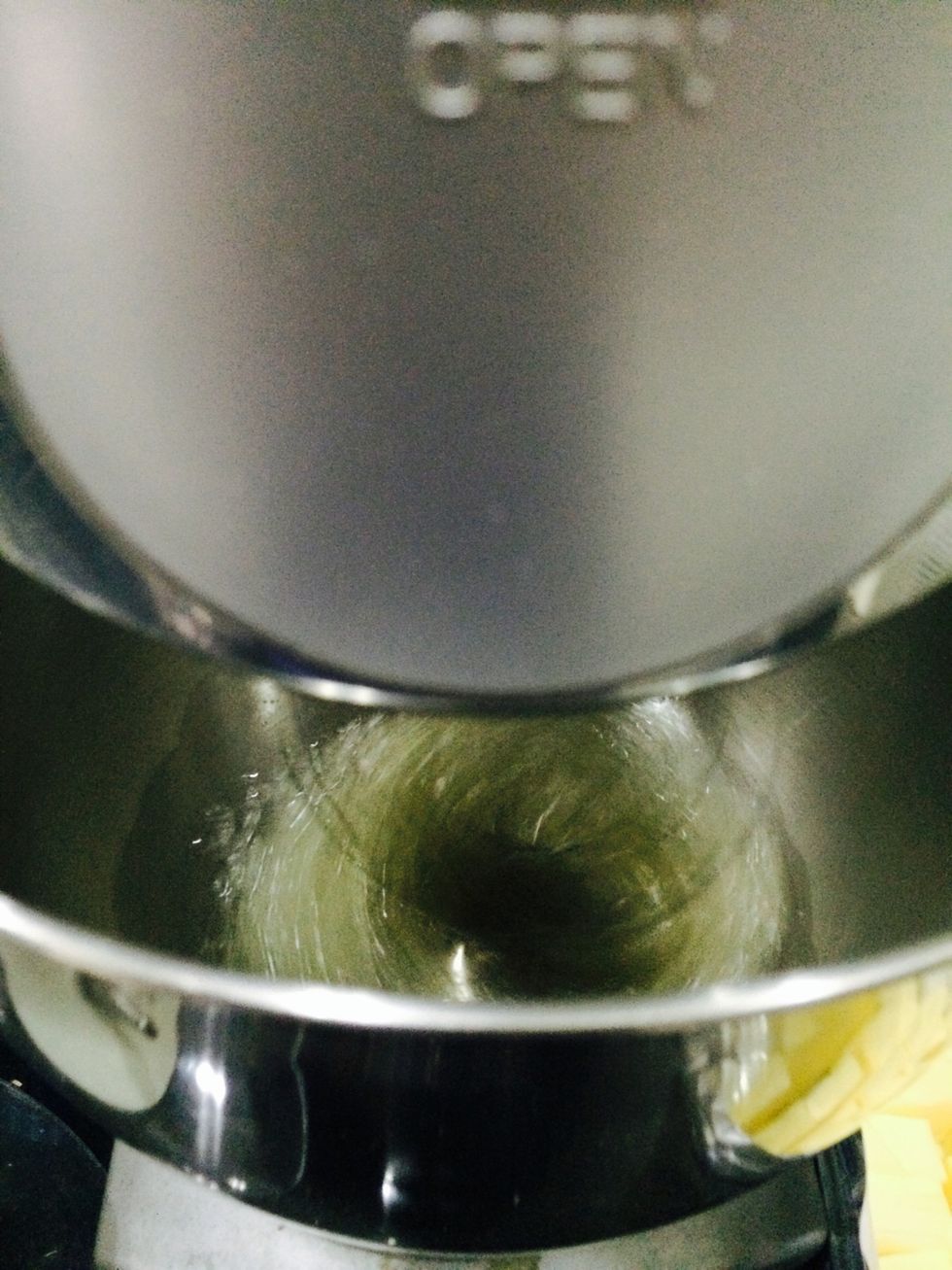 Now start whipping your egg whites on high speed, till stiff peaks form.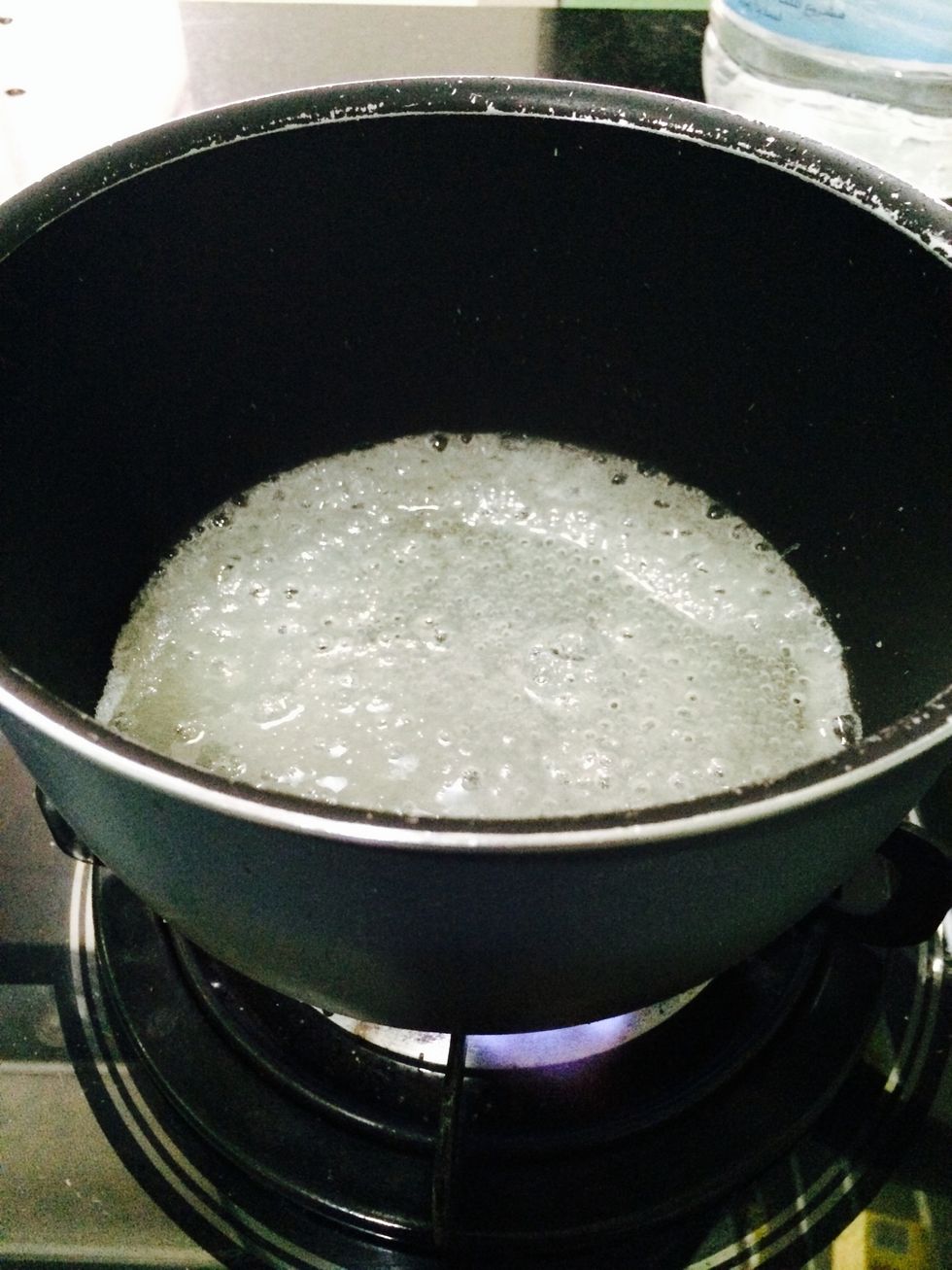 When you start whipping the eggs, start the fire for the sugar as well. DO NOT STIR. If you stir it, the sugar will crystallize. Make sure you watch this properly - don't get distracted.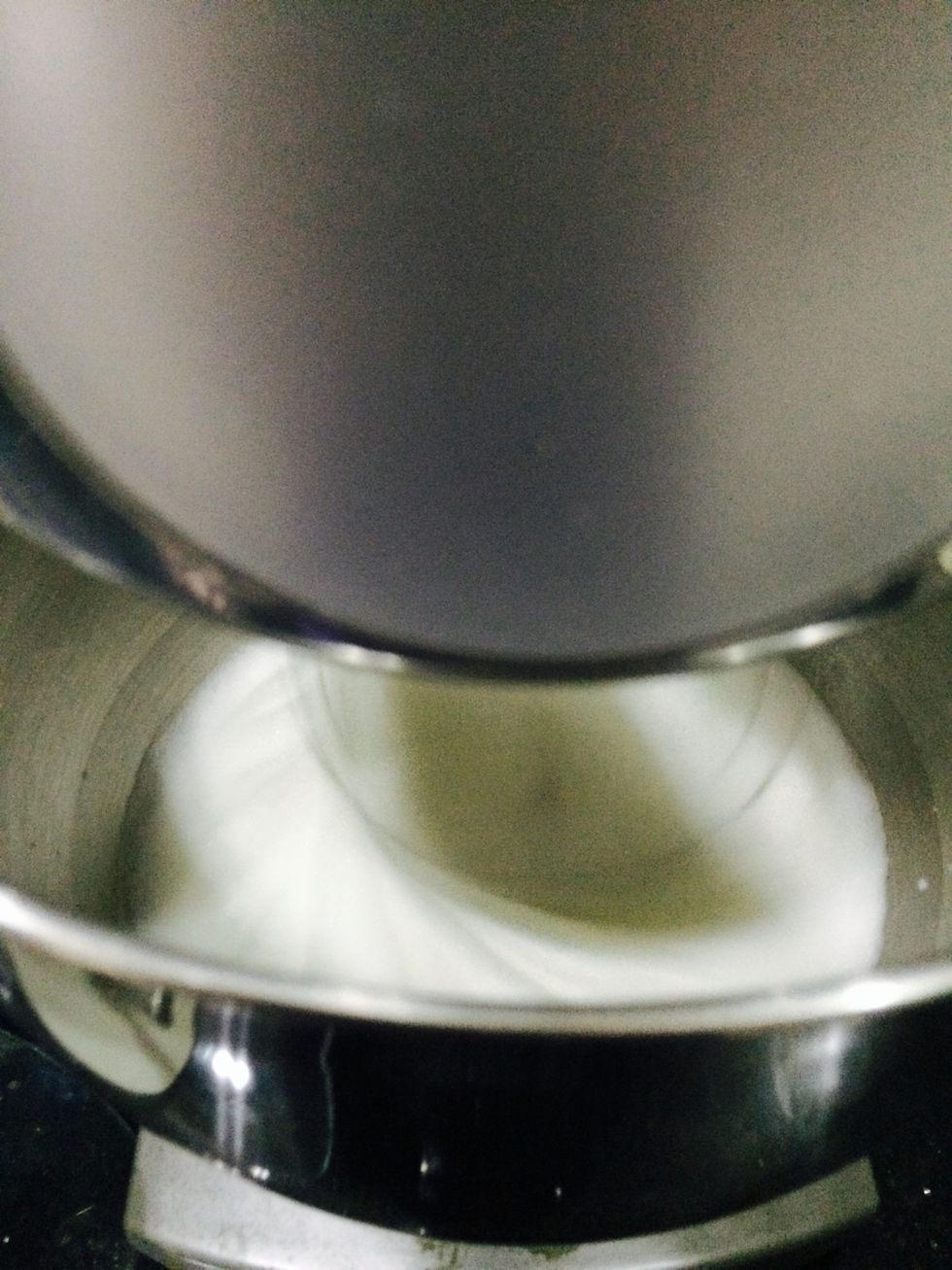 But just take a peek at your eggs as well, not that important but better if you do. Just to make sure they're not too stiff or something like that.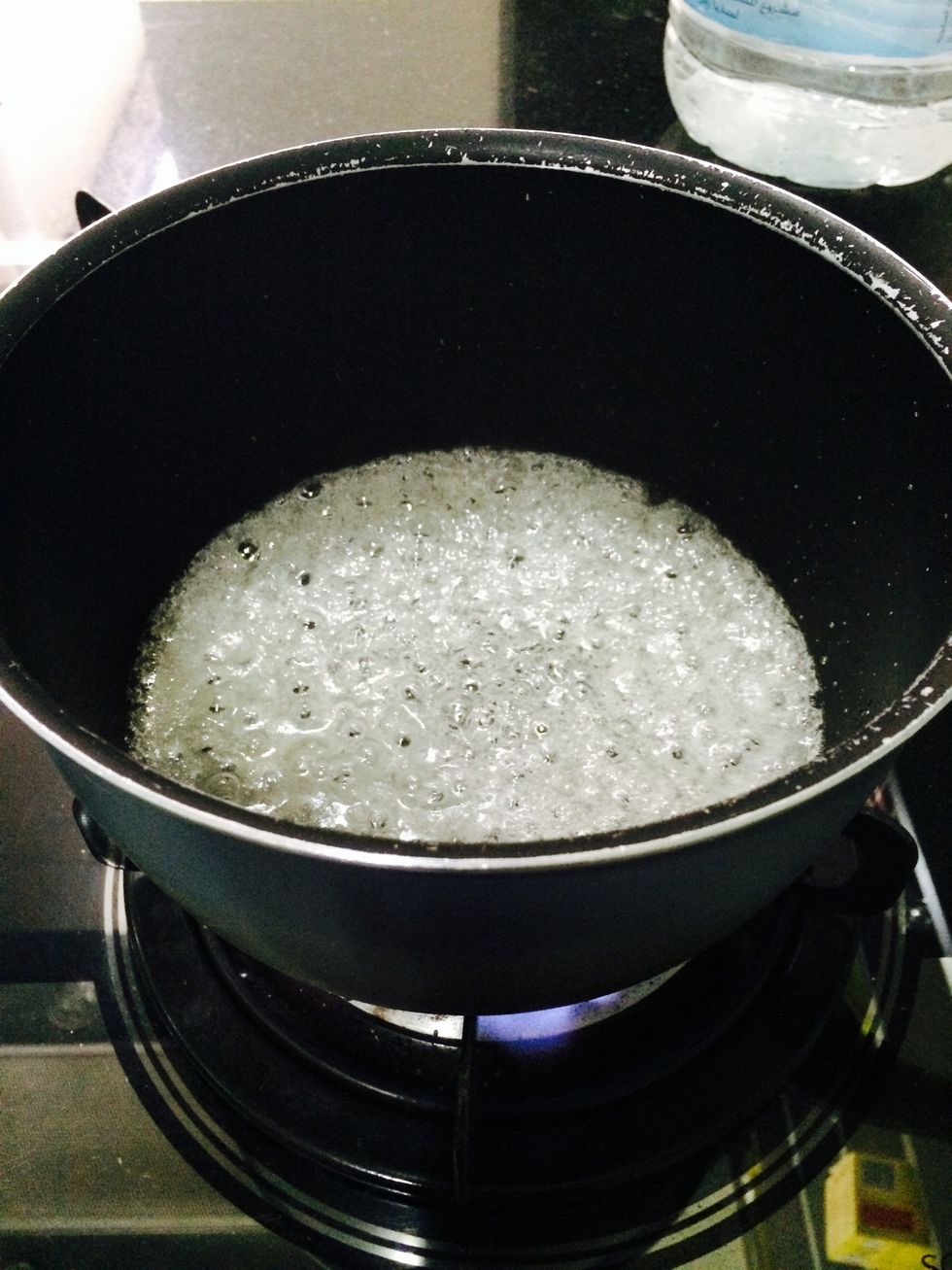 It's supposed to reach a temp of 240F. Great if you have a candy thermometer but if you don't, after the sugar melts, just let it boil for abt 20 secs. It should be ever so slightly "thickened".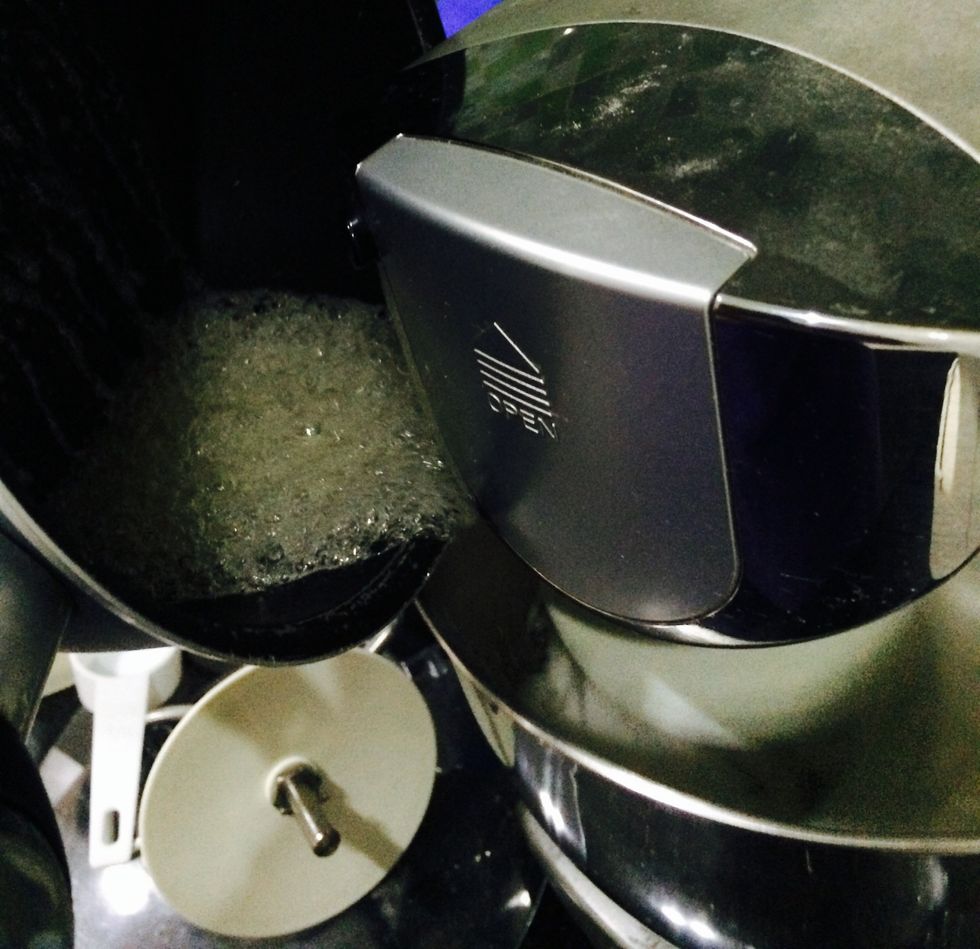 Now, your eggs should have formed stiff peaks. With the highest speed of your mixer, pour the sugar syrup from the side of the bowl - relatively quick. If you take too long the sugar will harden.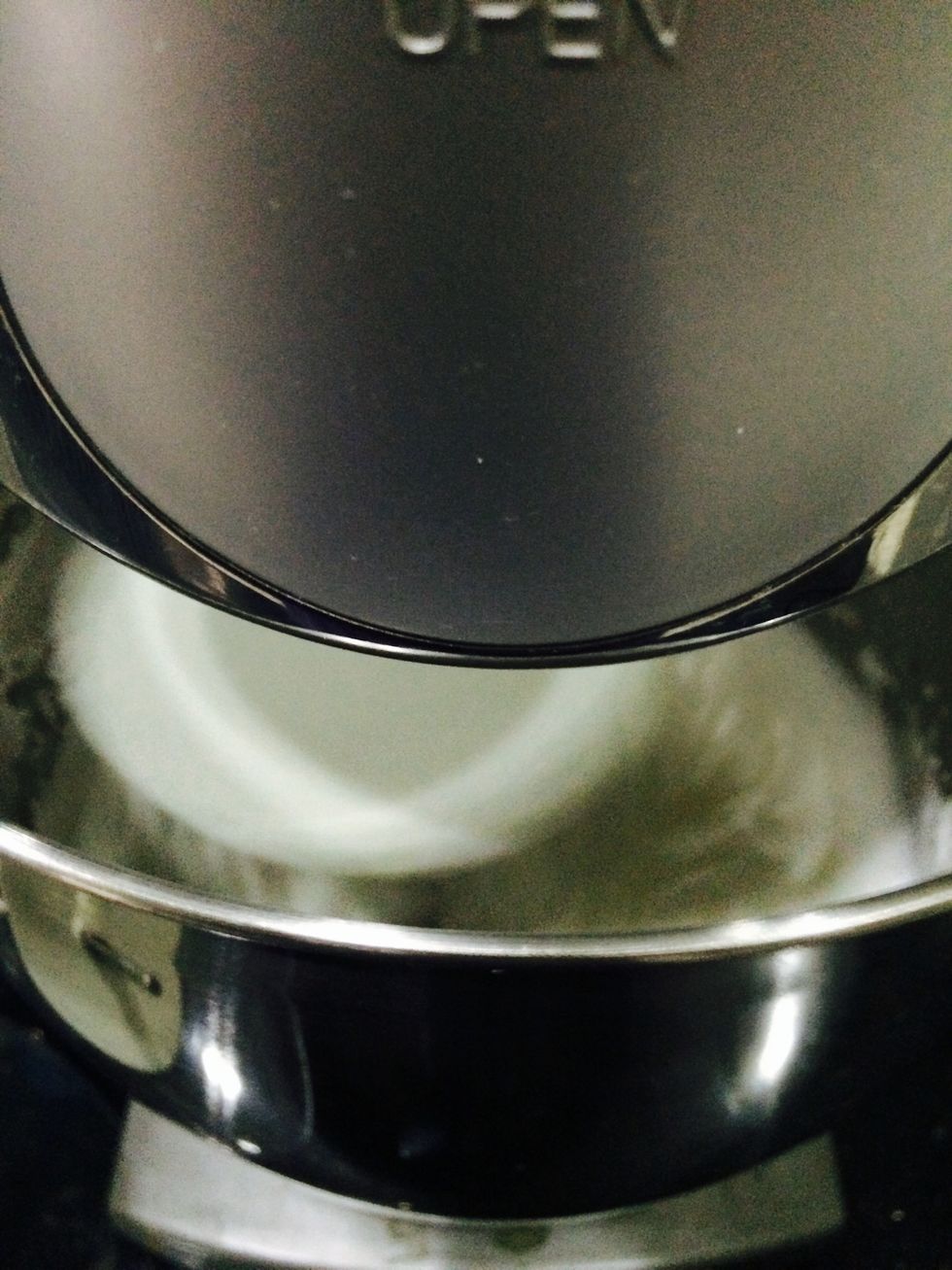 Now WHISK! Whisk whisk whisk!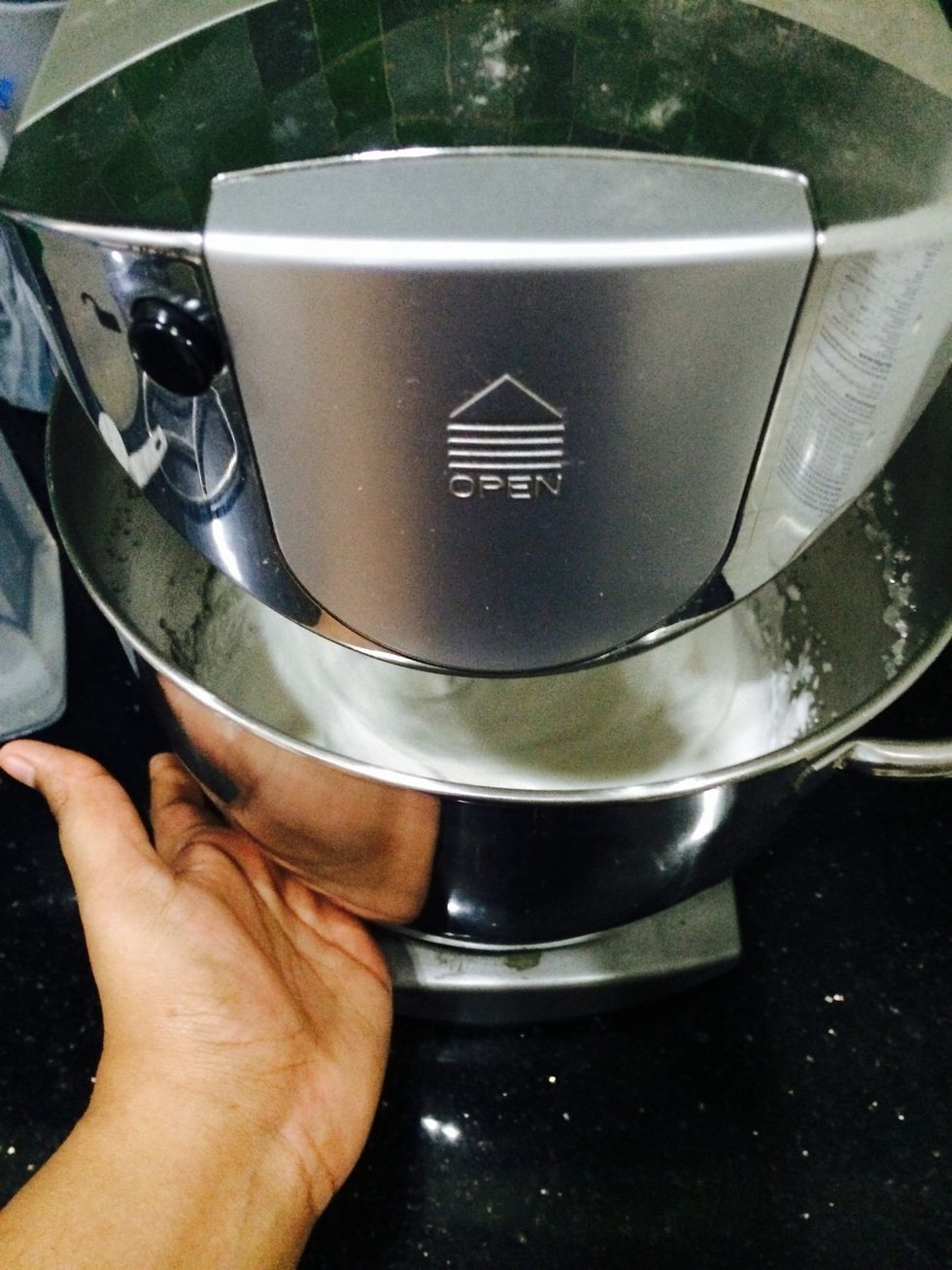 You need to whisk for a long time. Until you are able to touch the sides of the bowl and it is COMPLETELY cooled. This is crucial. For me, usually takes 3-4 minutes.
This is when it's well whipped and the meringue is formed. Onto the next step!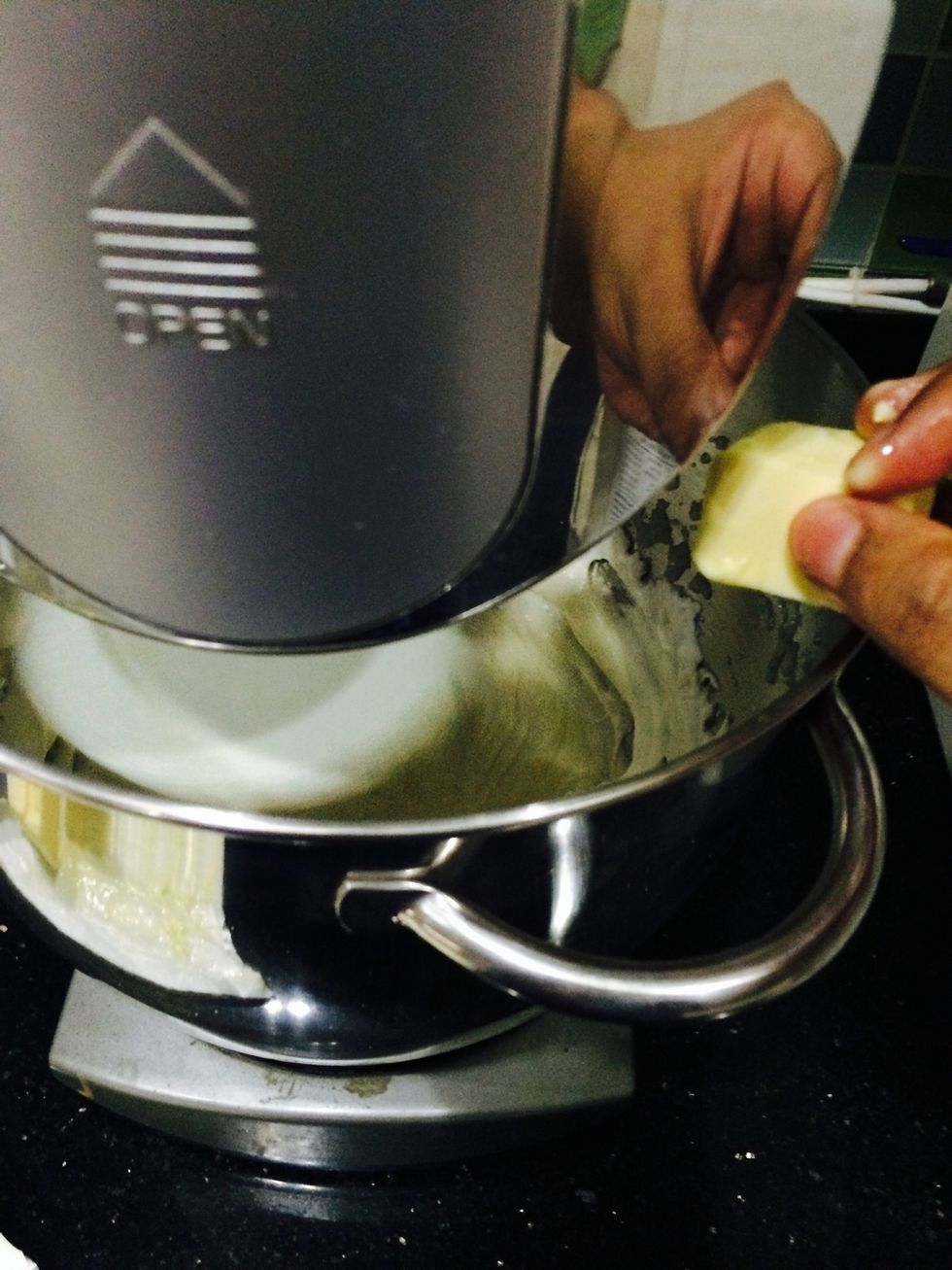 Now, slowly add the butter, 1 or 2 cubes at a time -- on medium high speed.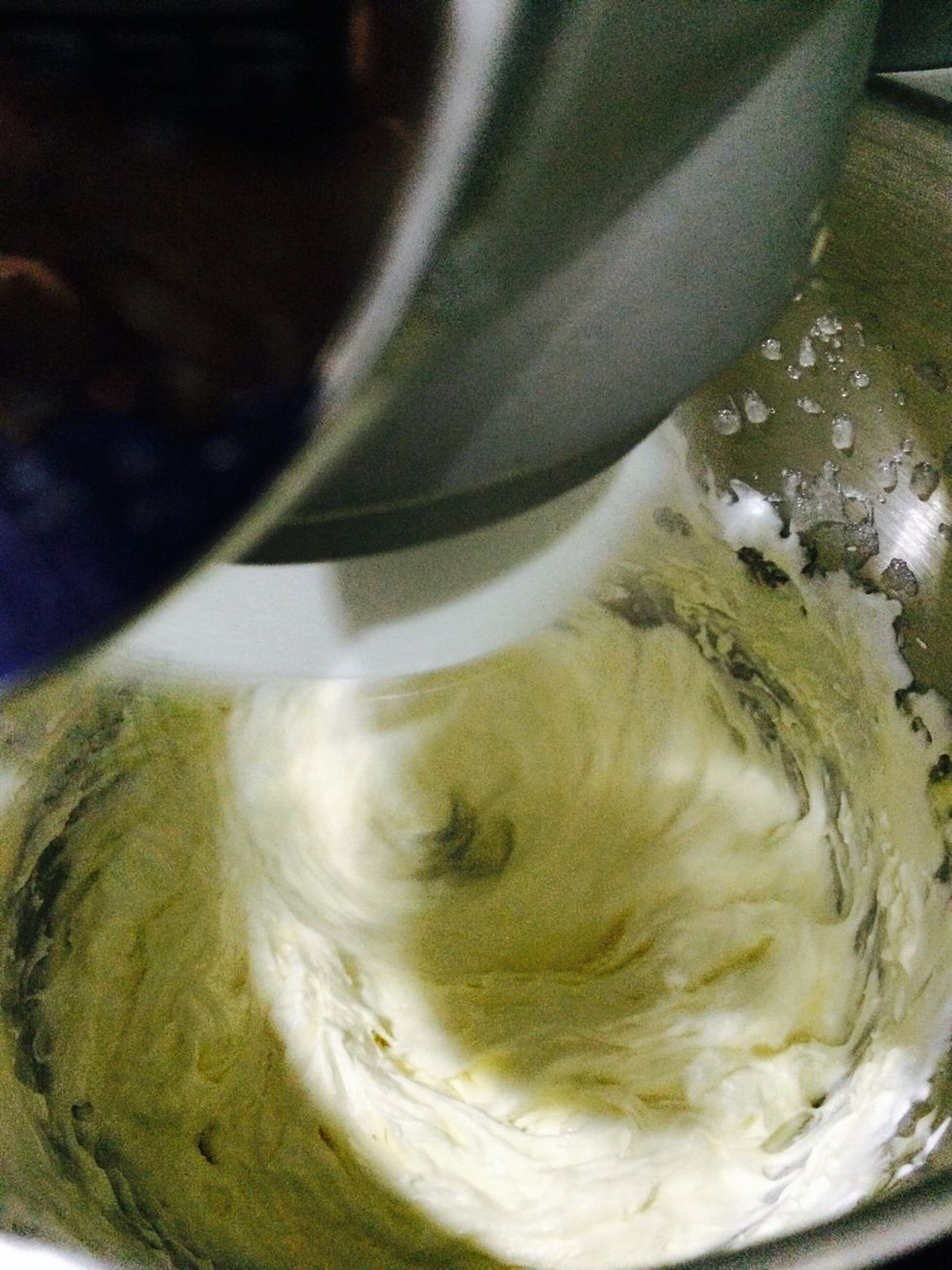 Don't worry if it looks weird or soupy or liquidy or whatever. Just keep whipping. Trust me! Just keep on whipping! It takes a while for the butter to incorporate and whip up.
Then you will reach the magical moment ✨✨✨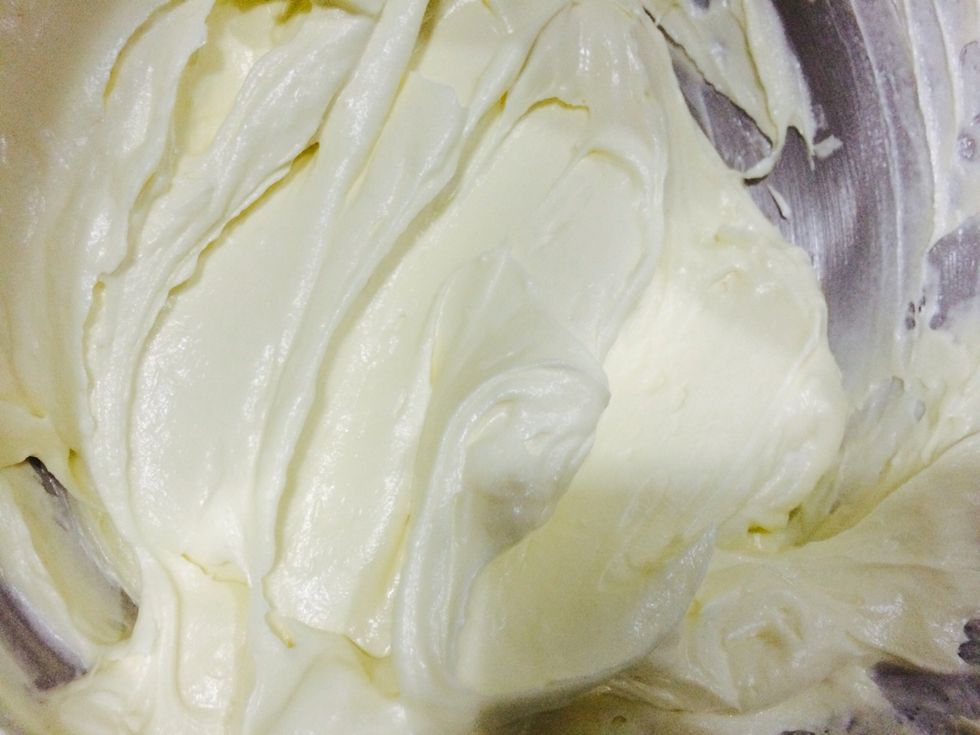 We did it 😜 it was really hot in my kitchen so I decided to pop the buttercream in the fridge. OKAAY, this would be the time to add any flavoring/coloring you want. I only added vanilla bean paste.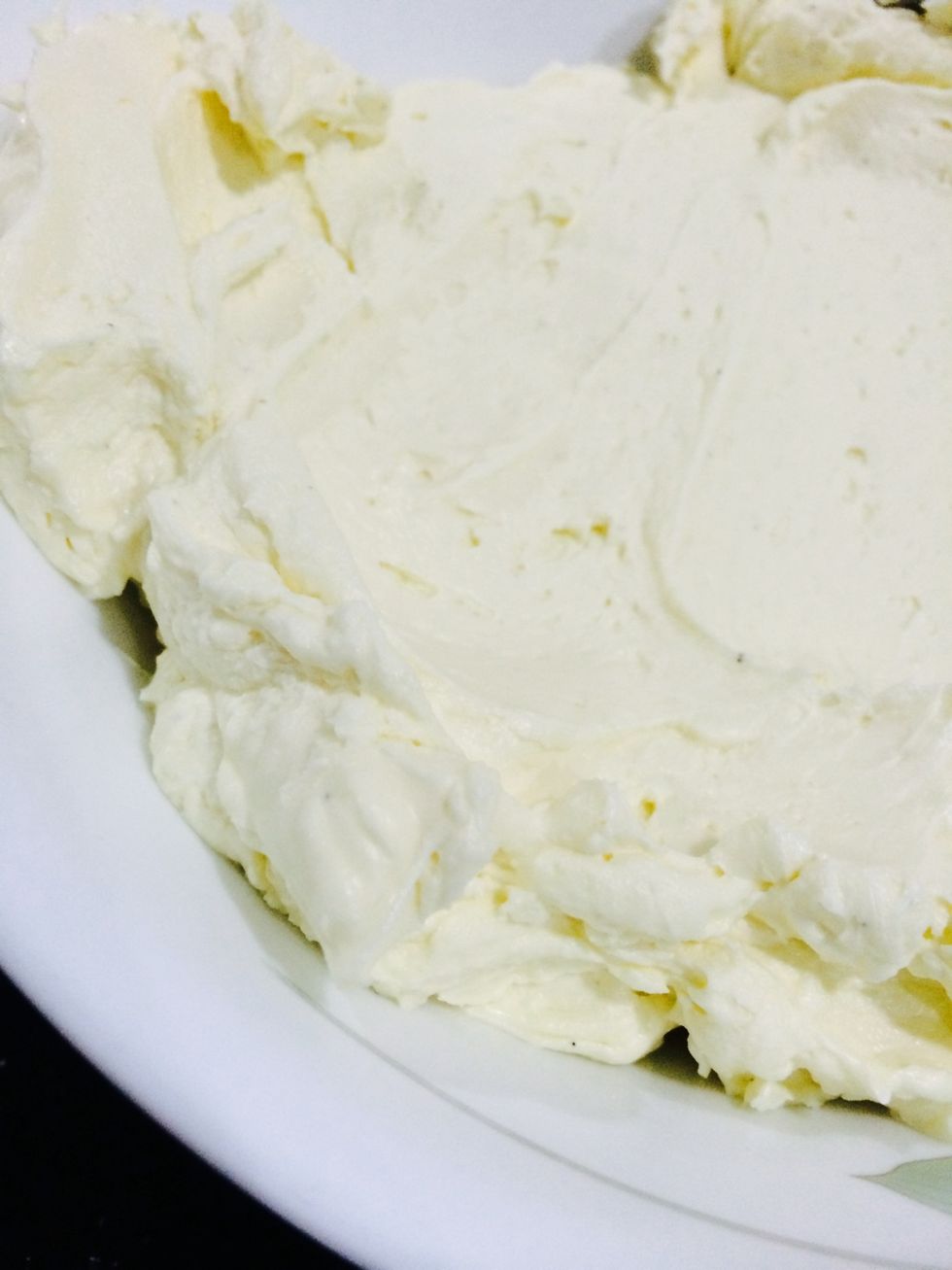 This is how it would be after refrigerating it for about 10-15 minutes. So airy and creamy ahhhh 😳
Now time to make cupcakes! Ignore the Hershey's 😋 I didn't end up using them (but I did end up eating them....). These are basic chocolate cupcakes.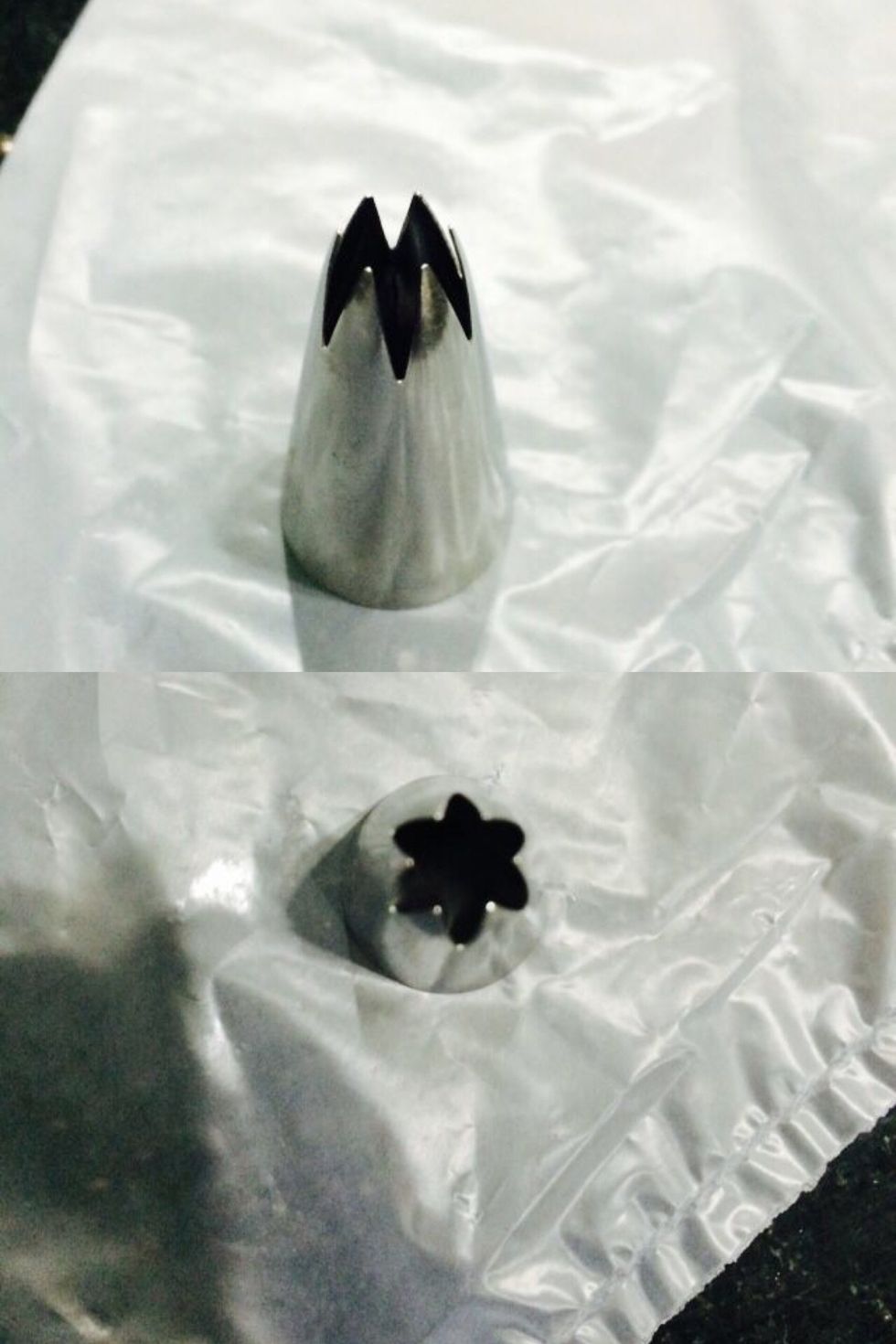 This is my piping tip of choice for extremely easy rose-like designs; 1M.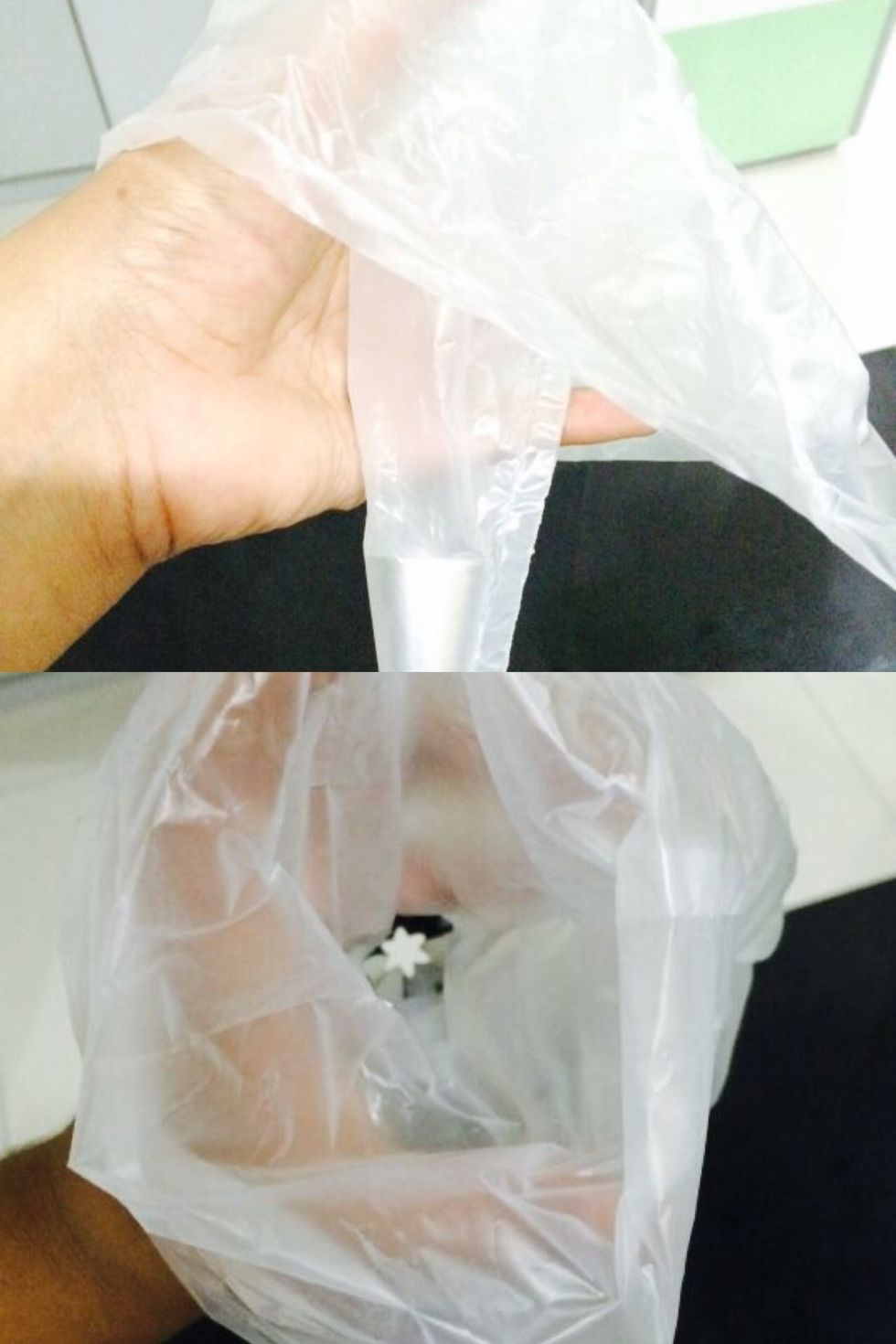 Now get the piping bag and cup it with your hands, making sure there is a lot hanging on the sides. So that it doesn't get messy when you put the buttercream in. 😊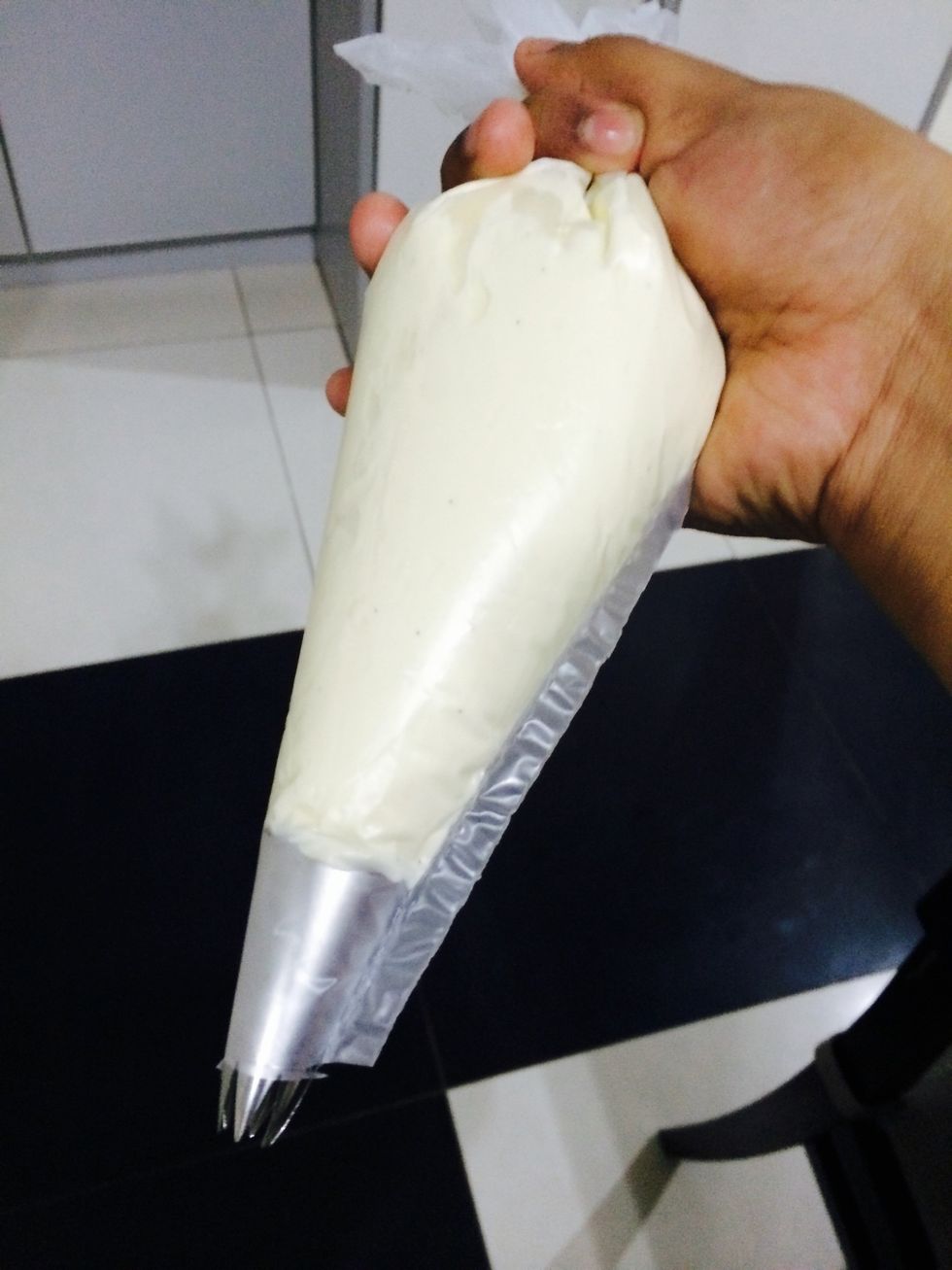 Then add a good amount of BC and push it down to the tip. Get a good grip, and test out how much pressure you need to apply when piping.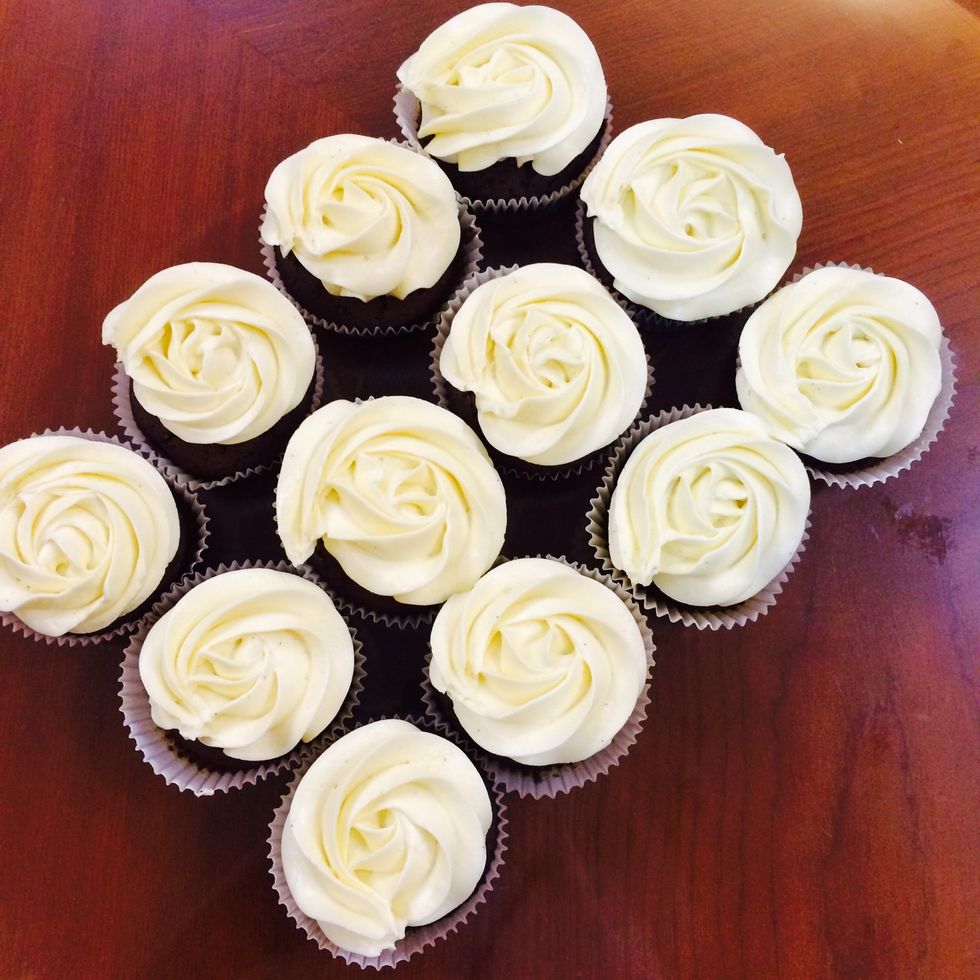 Ta-da!
I really hope you guys give it a try! It might be a tiny bit technical but so worth it and only requires 4 ingredients! Hope you didn't mind my boring story-telling earlier 😜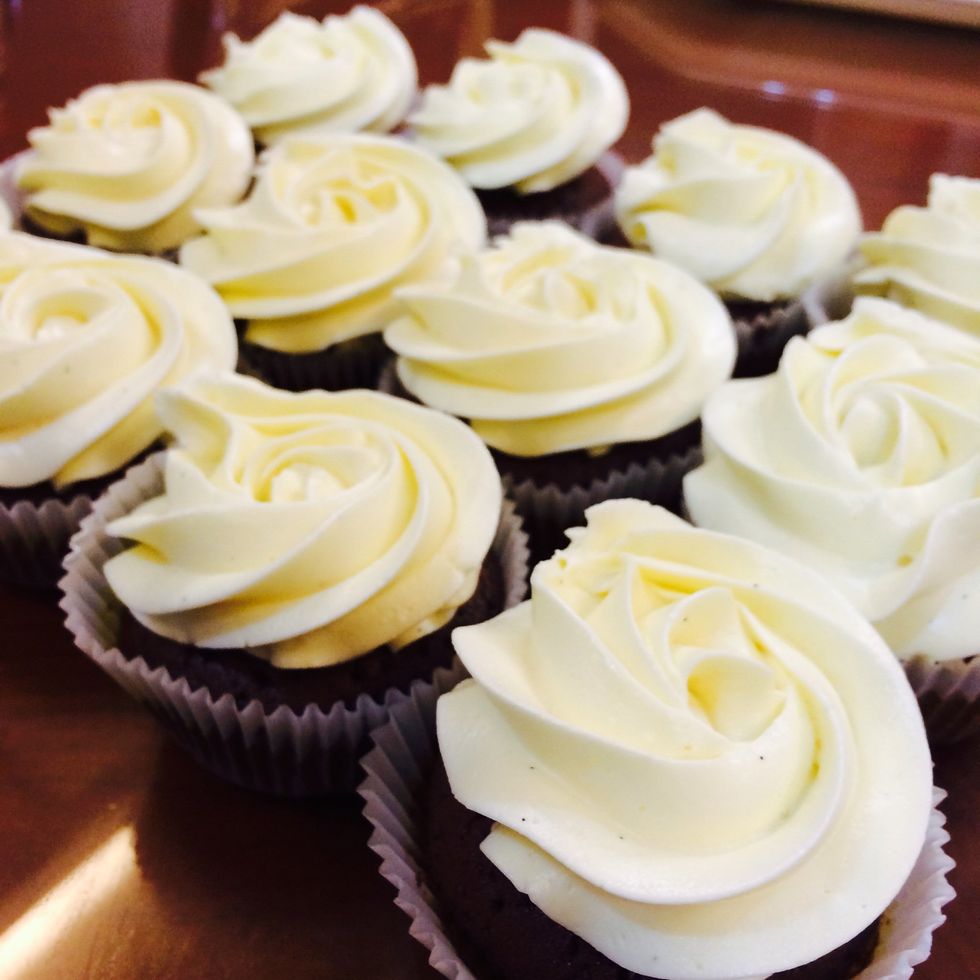 The texture is great too 😁 oh and this amount can frost waaaay more than 12 cupcakes. It can fill and frost a cake.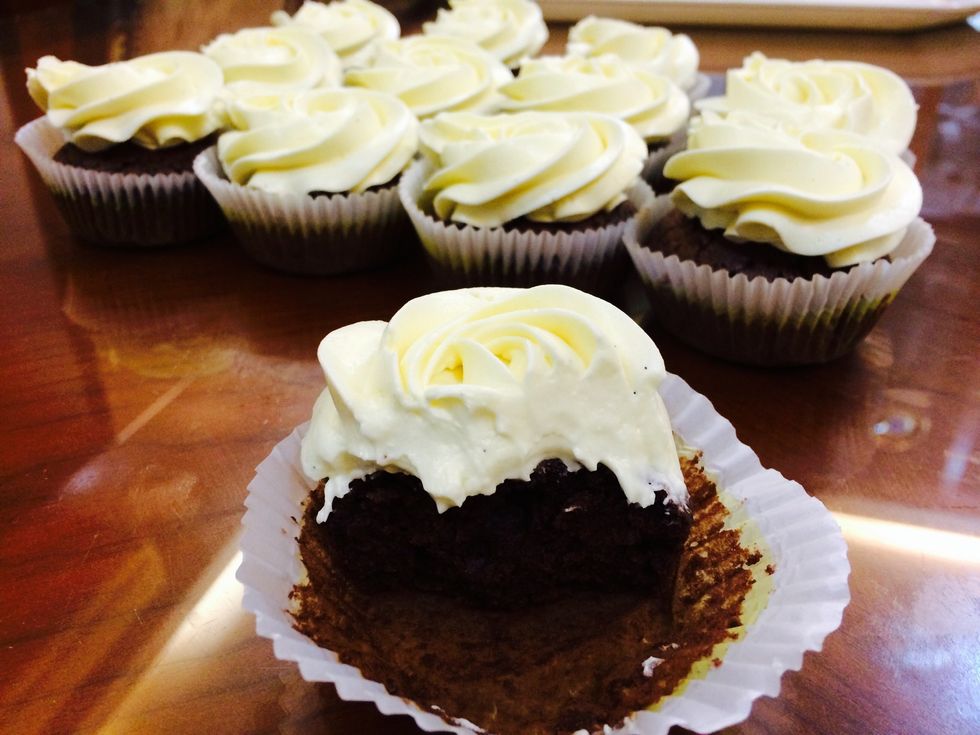 Most importantly, don't forget to enjoy it. Happy baking!
5.0 Large egg whites
1/4c Sugar
1/3c Water
2.0c Unsalted butter, cubed
Flavoring, optional