Turn the oven to 175*C or 347*F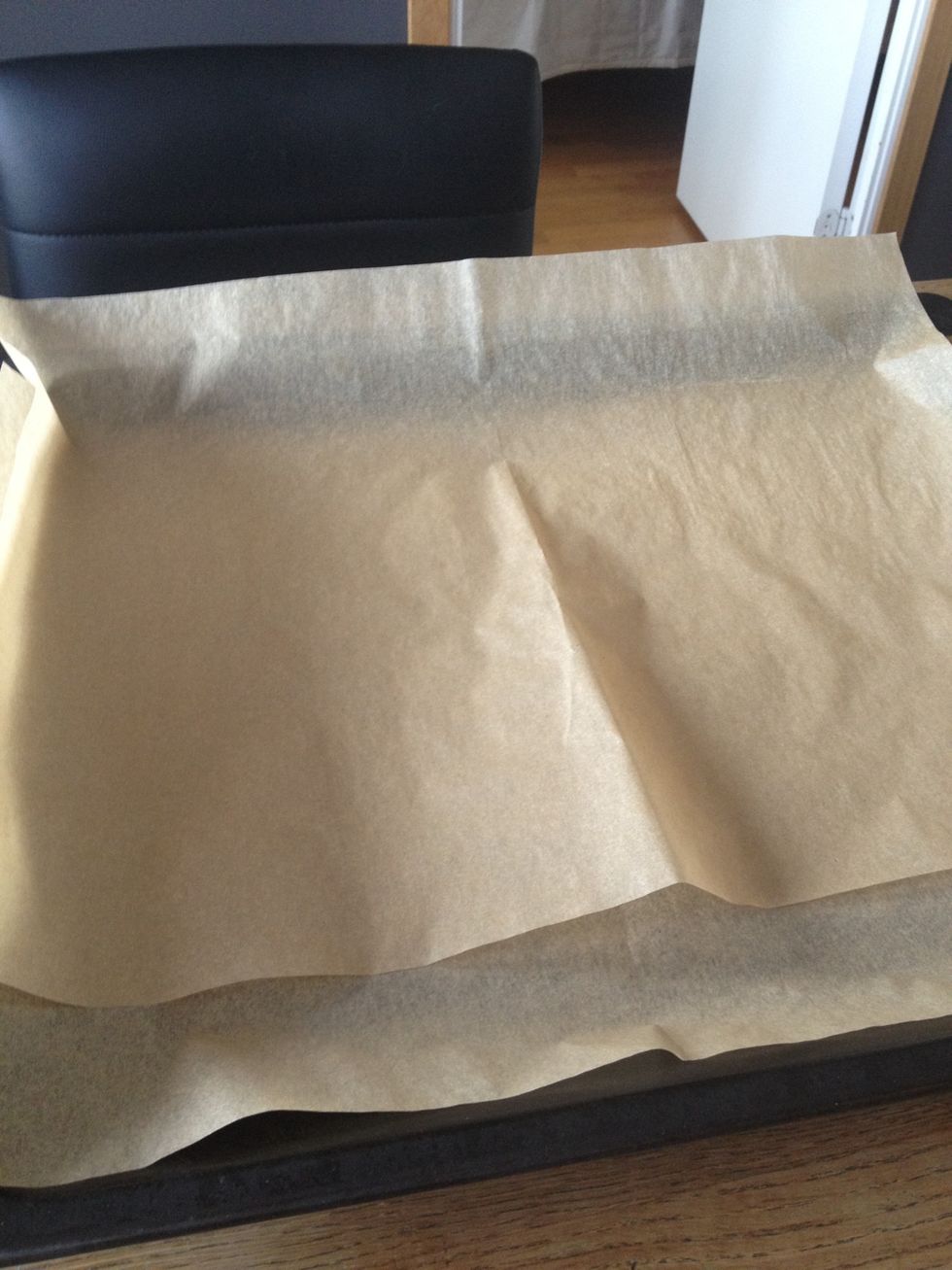 Put a greaseproof paper or a baking sheet on a roasting pan that's 30 x 40 cm big.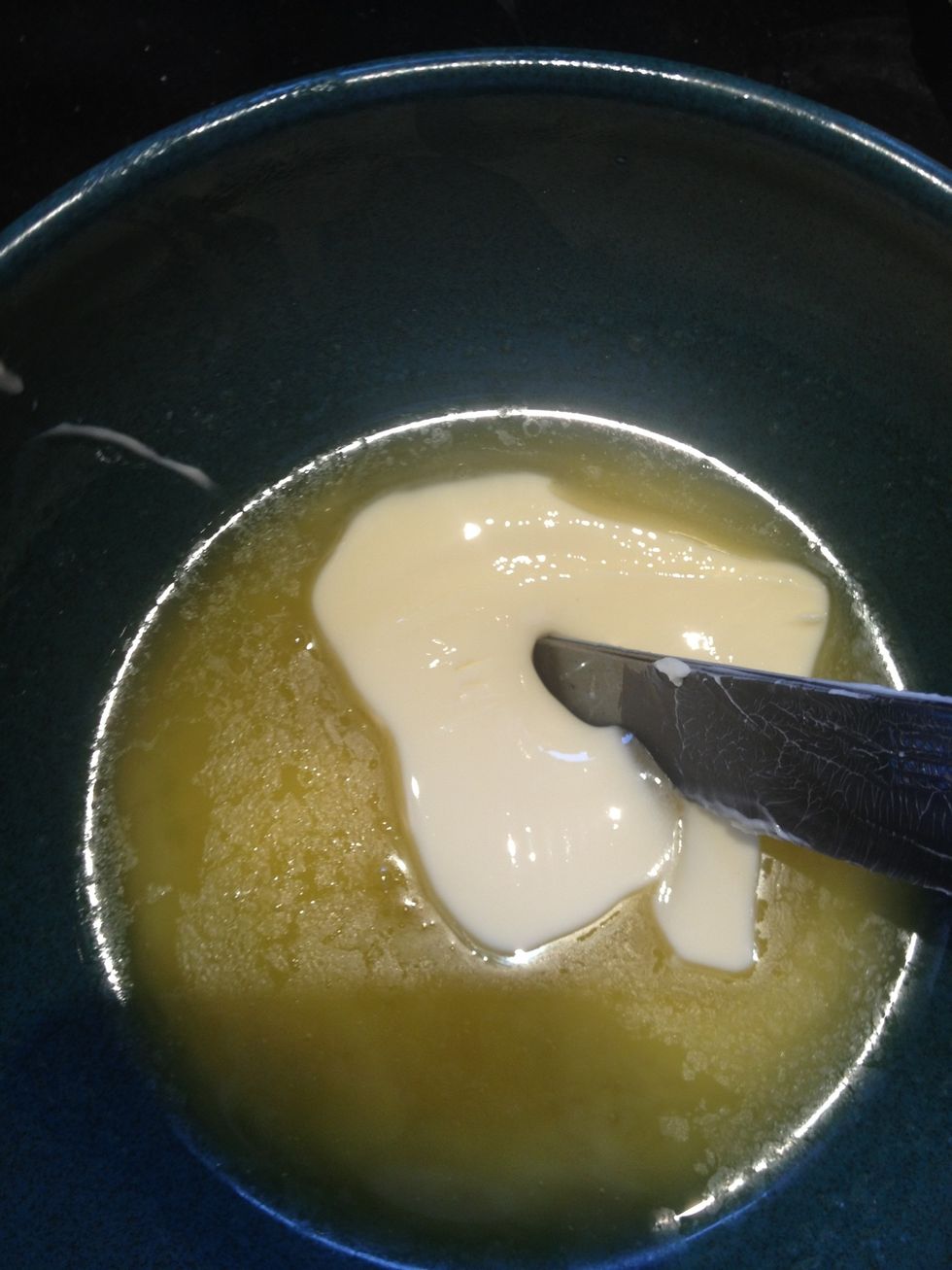 Melt butter in the microwave for 30 seconds, take it out and give it a good ol' stir, then put it in for another 30 seconds.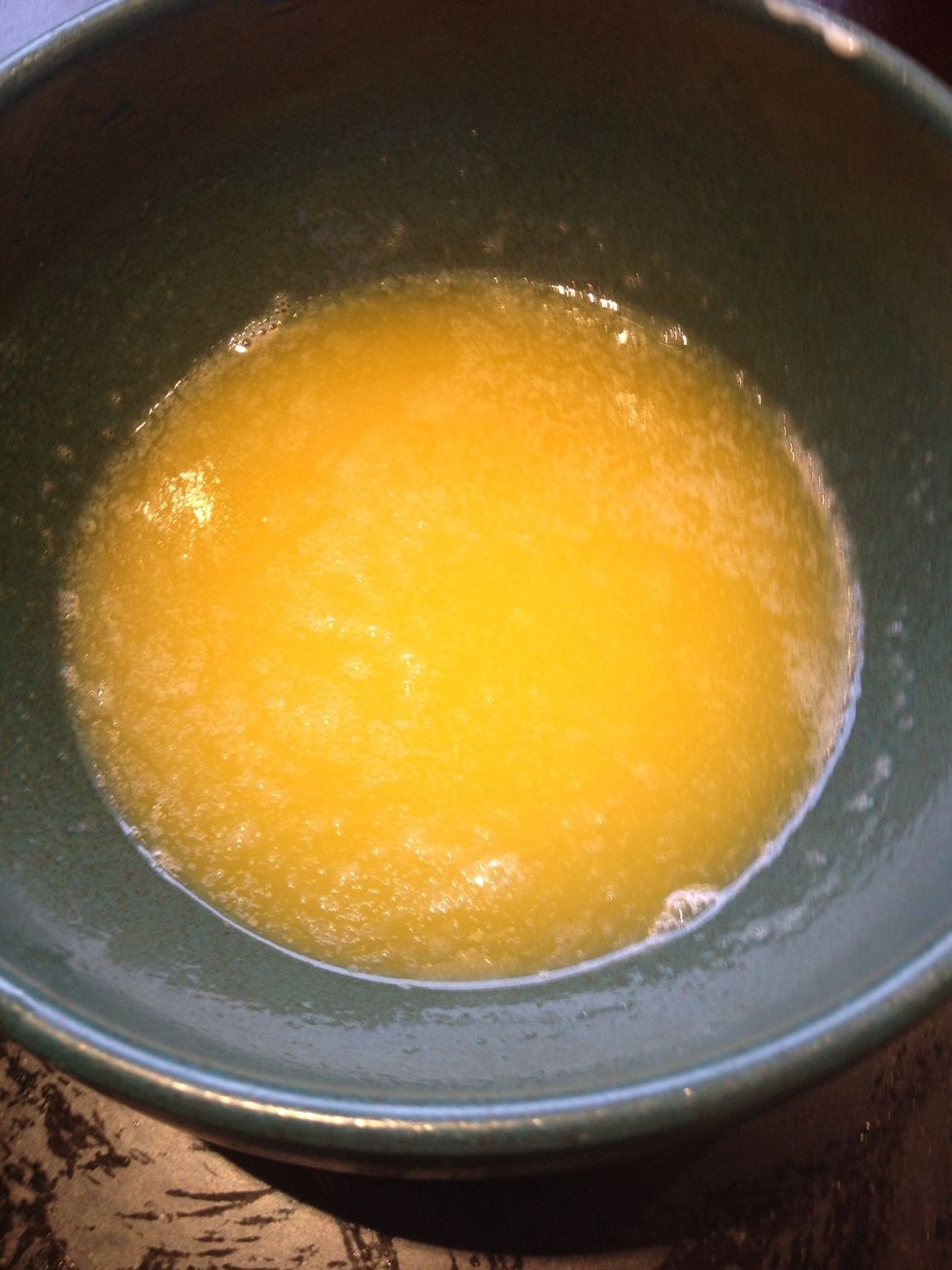 Tadaa the cake is do.... No not yet! 😉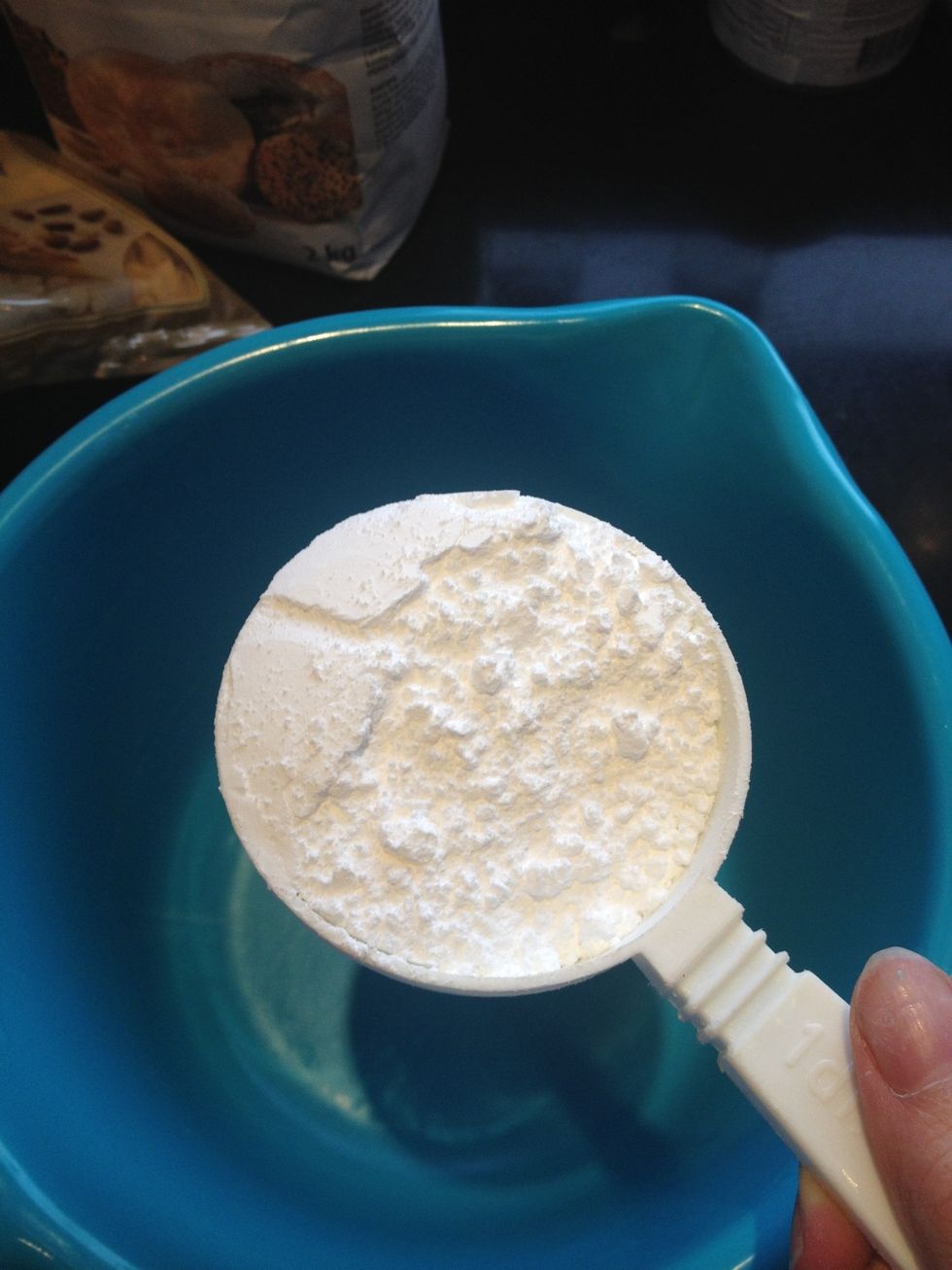 Measure up the Icing sugar and put it in a bowl.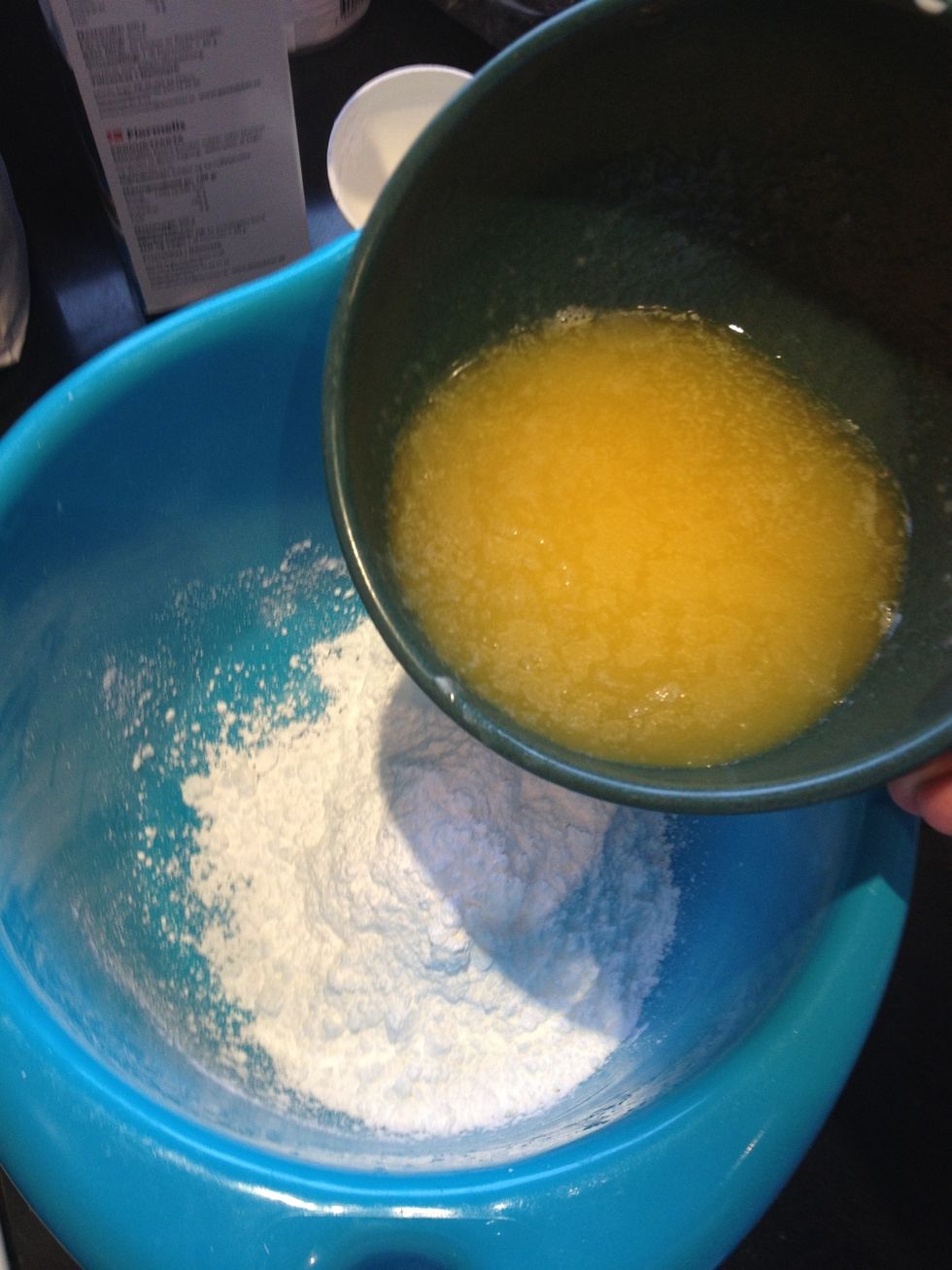 Pour the butter into the bowl.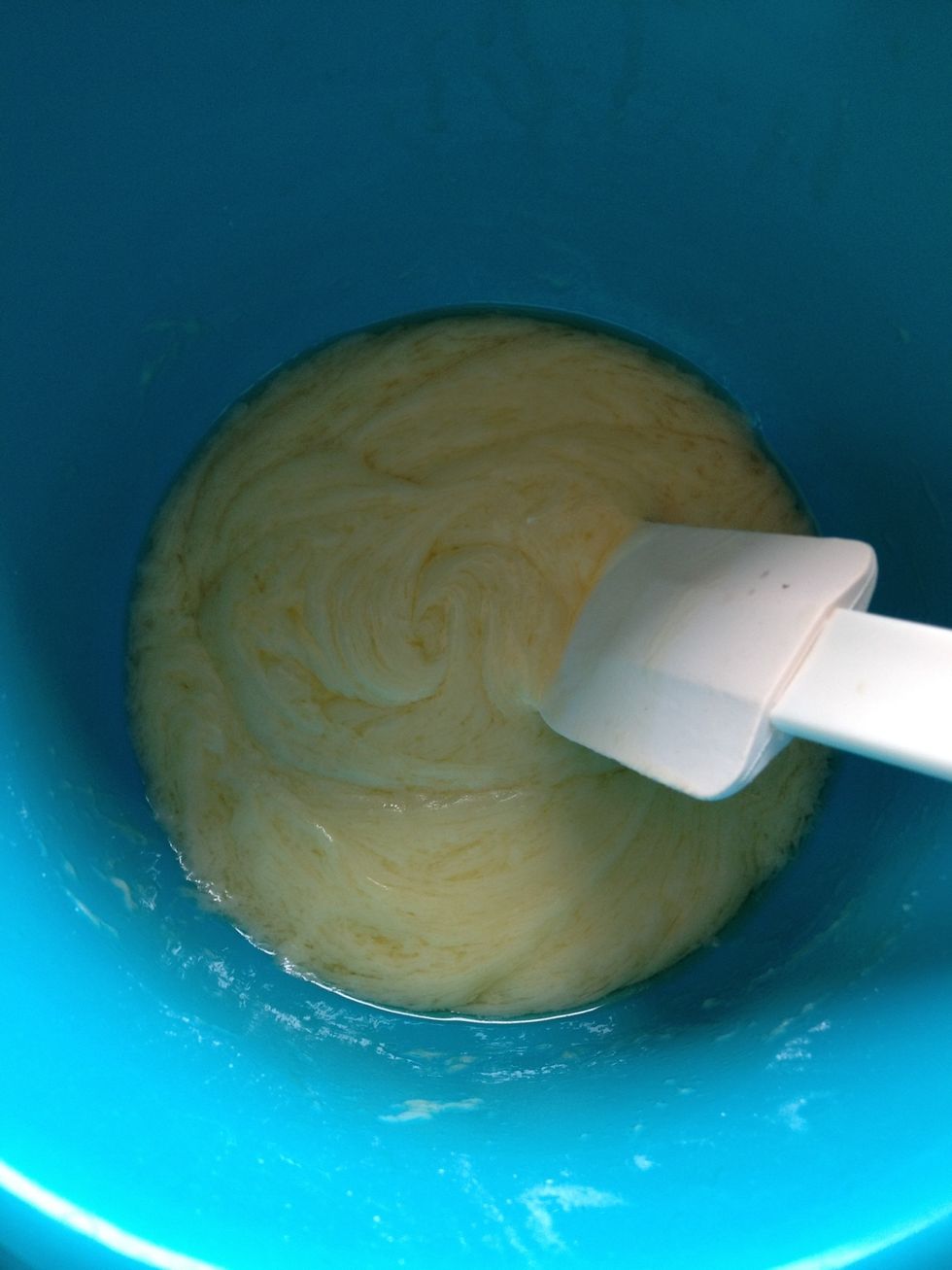 Stir it until it looks like this. It will look greasy and disgusting but trust me, there's nothing wrong with it and it won't change the flavour.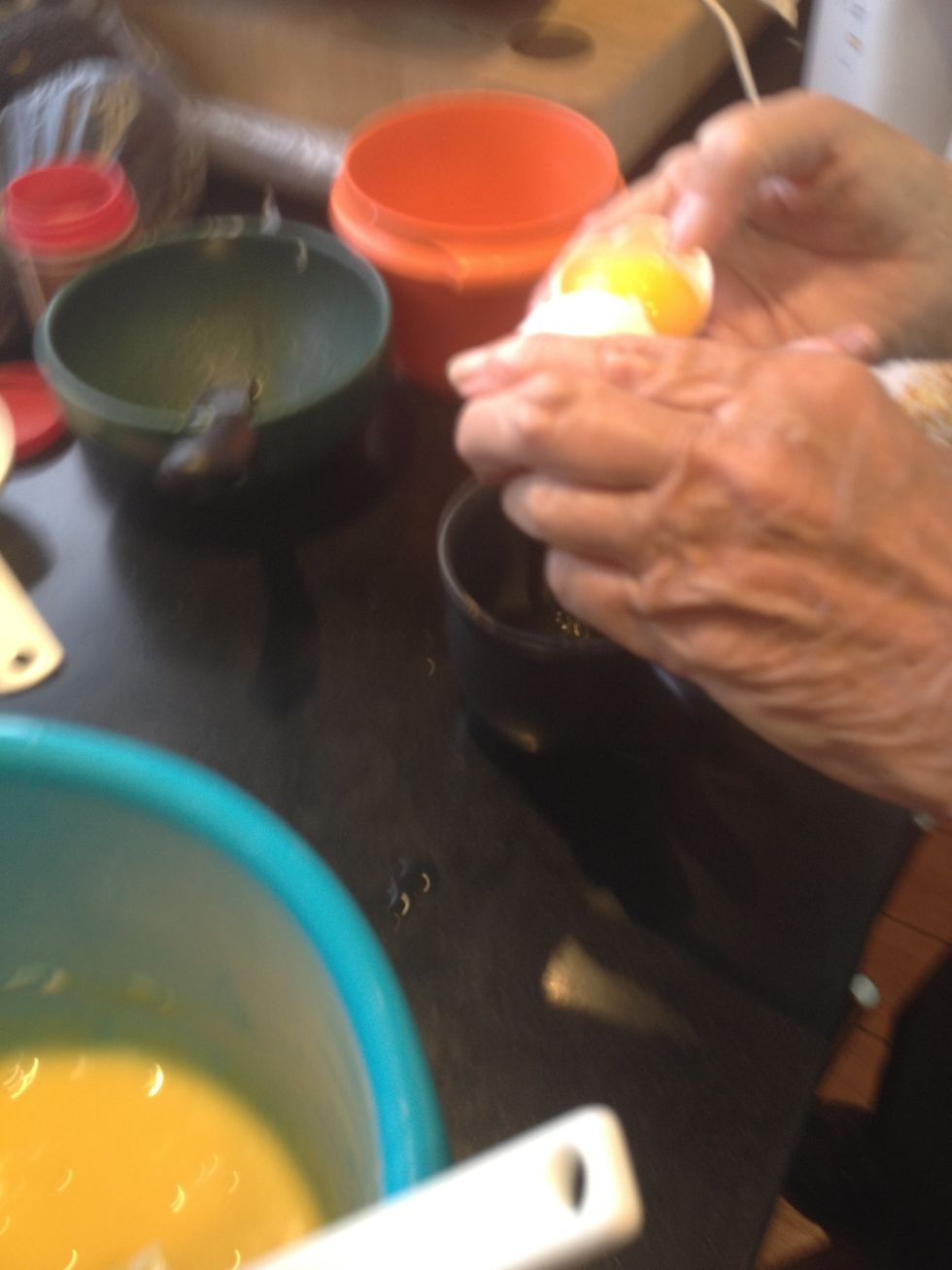 Then start separating the egg yolks from the egg whites. BUT! It's very important that there's none egg yolk in the egg white, and i'm serious when I say NONE.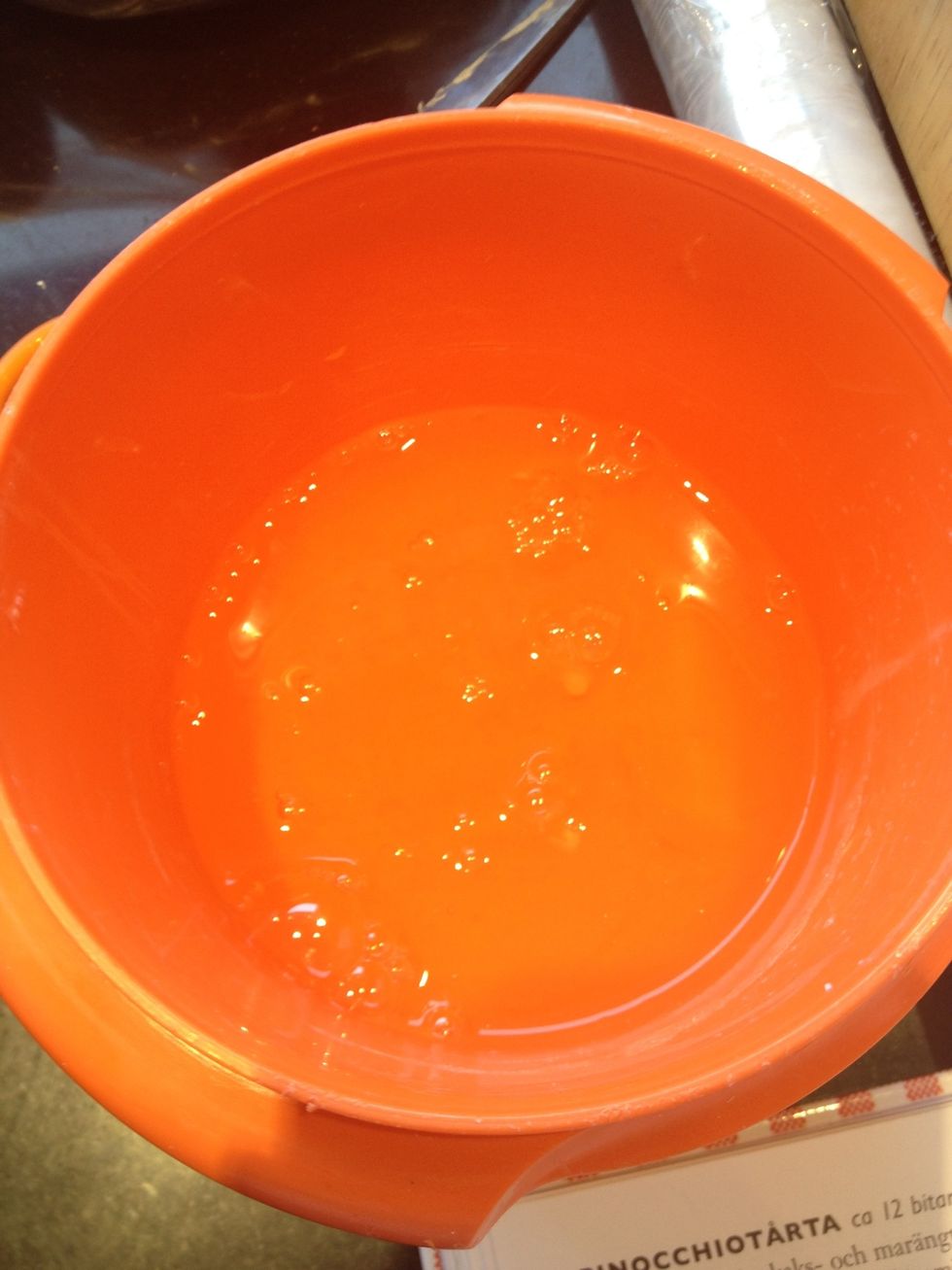 Keep the egg whites in a small bowl, we'll use it later.
Put one egg yolk at a time in the bowl. Mix it and then add one more. And one more. And one more. And one more. 😂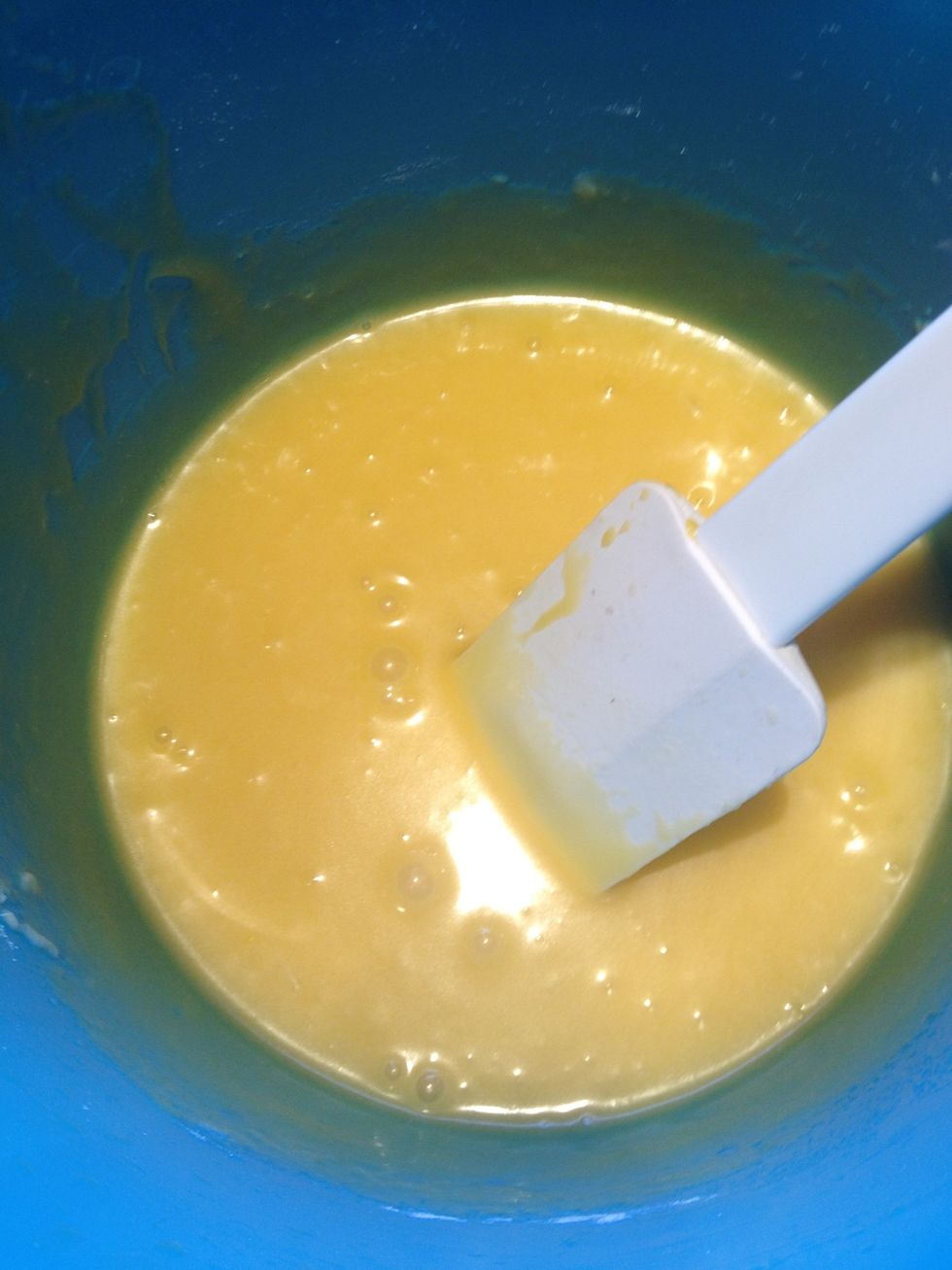 It should look like this when all the egg yolks are in, if you did everything correctly.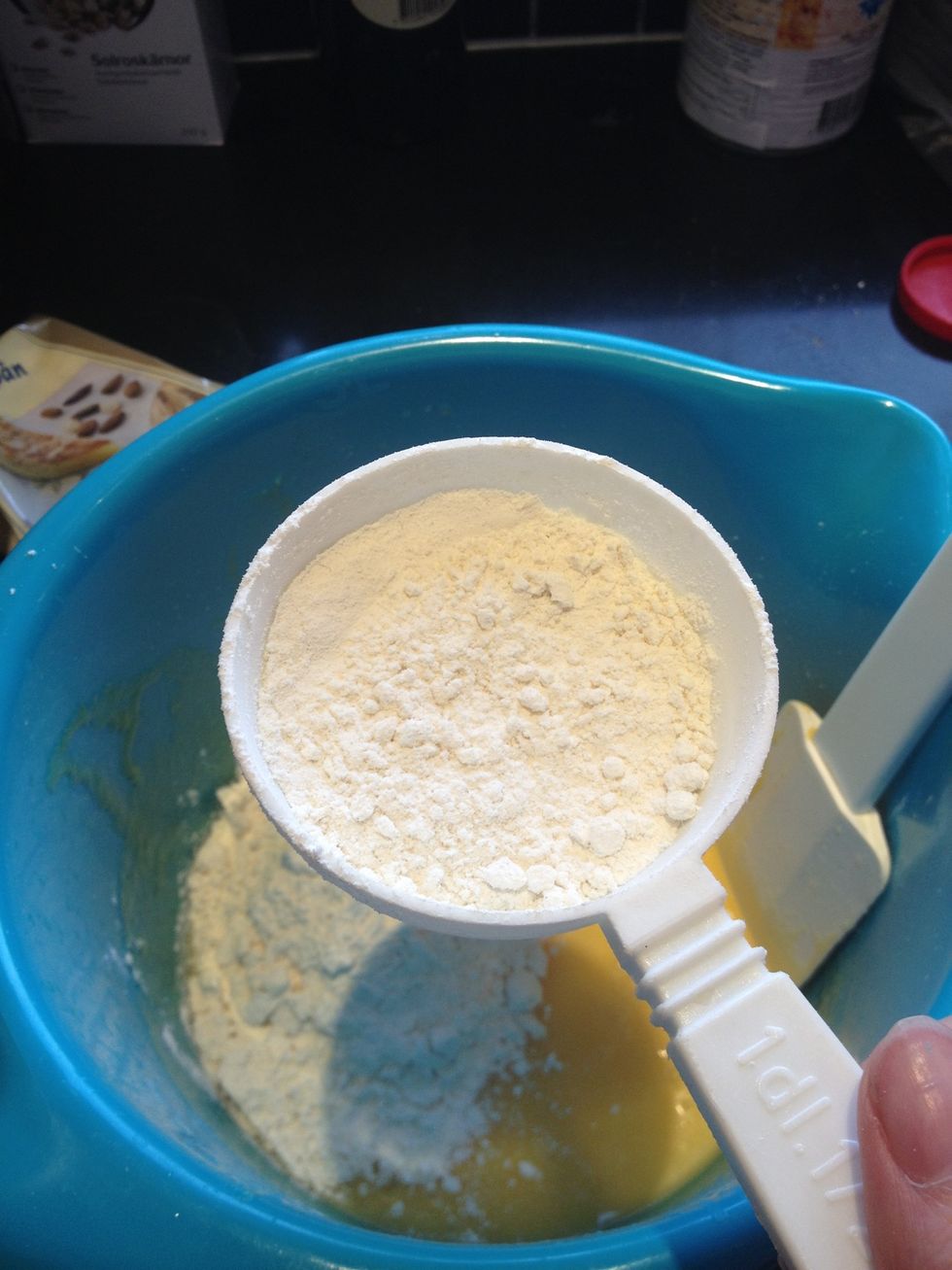 Put the flour in the bowl. If you can, spread it out a little in a rather thick layer.
Add the baking soda to the flour.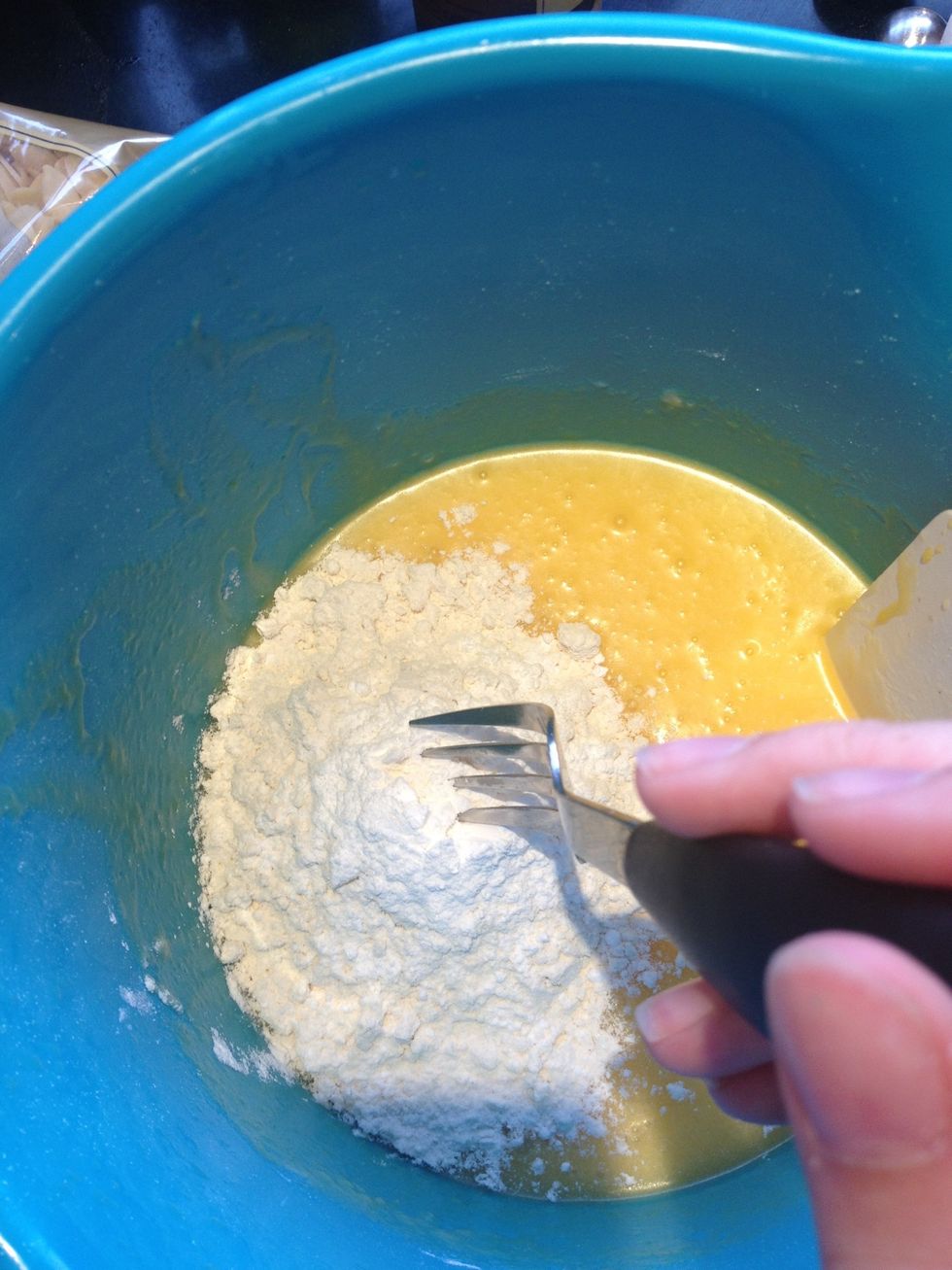 Use a fork to mix it together.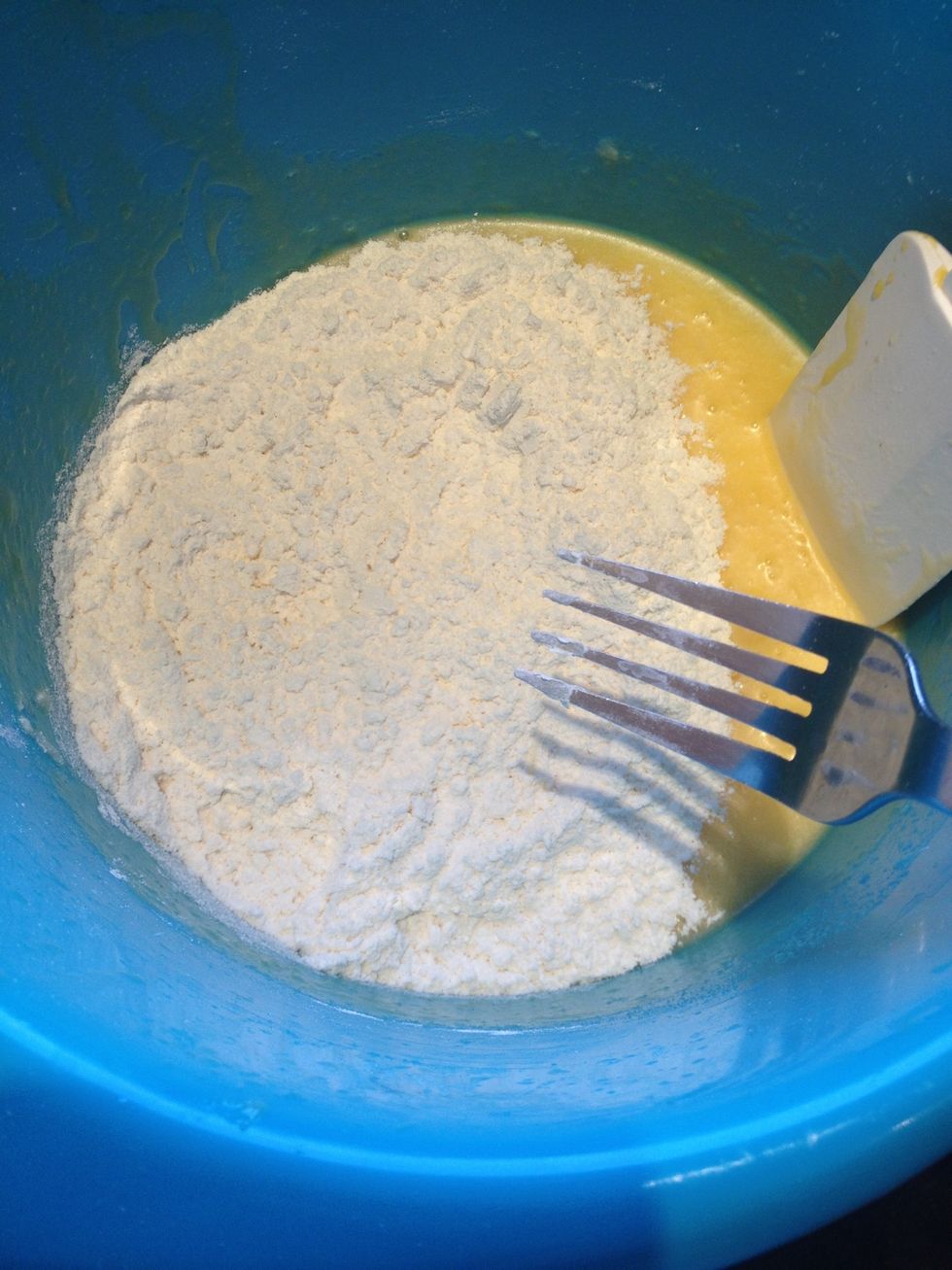 Tadaaa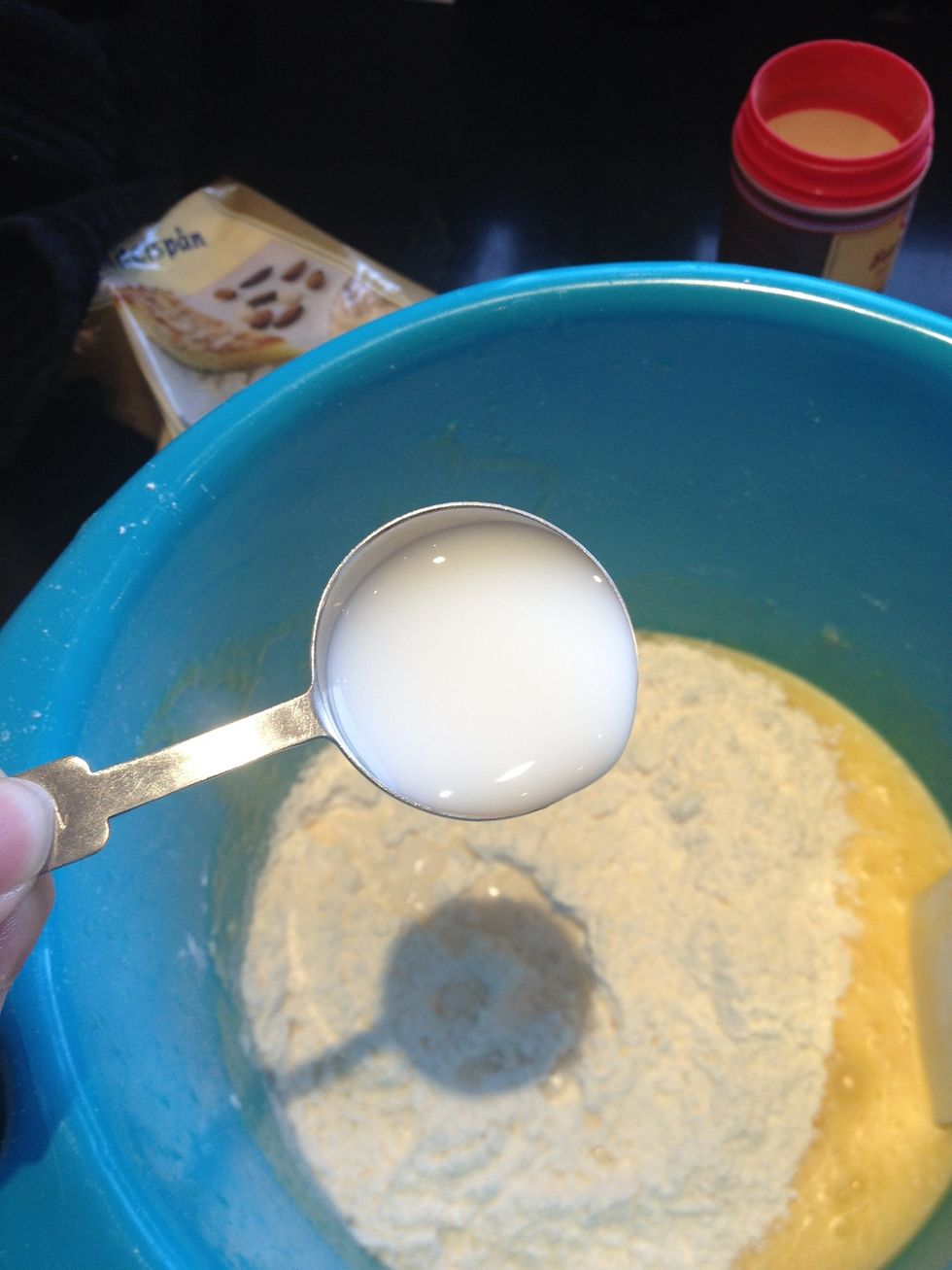 Then add the milk.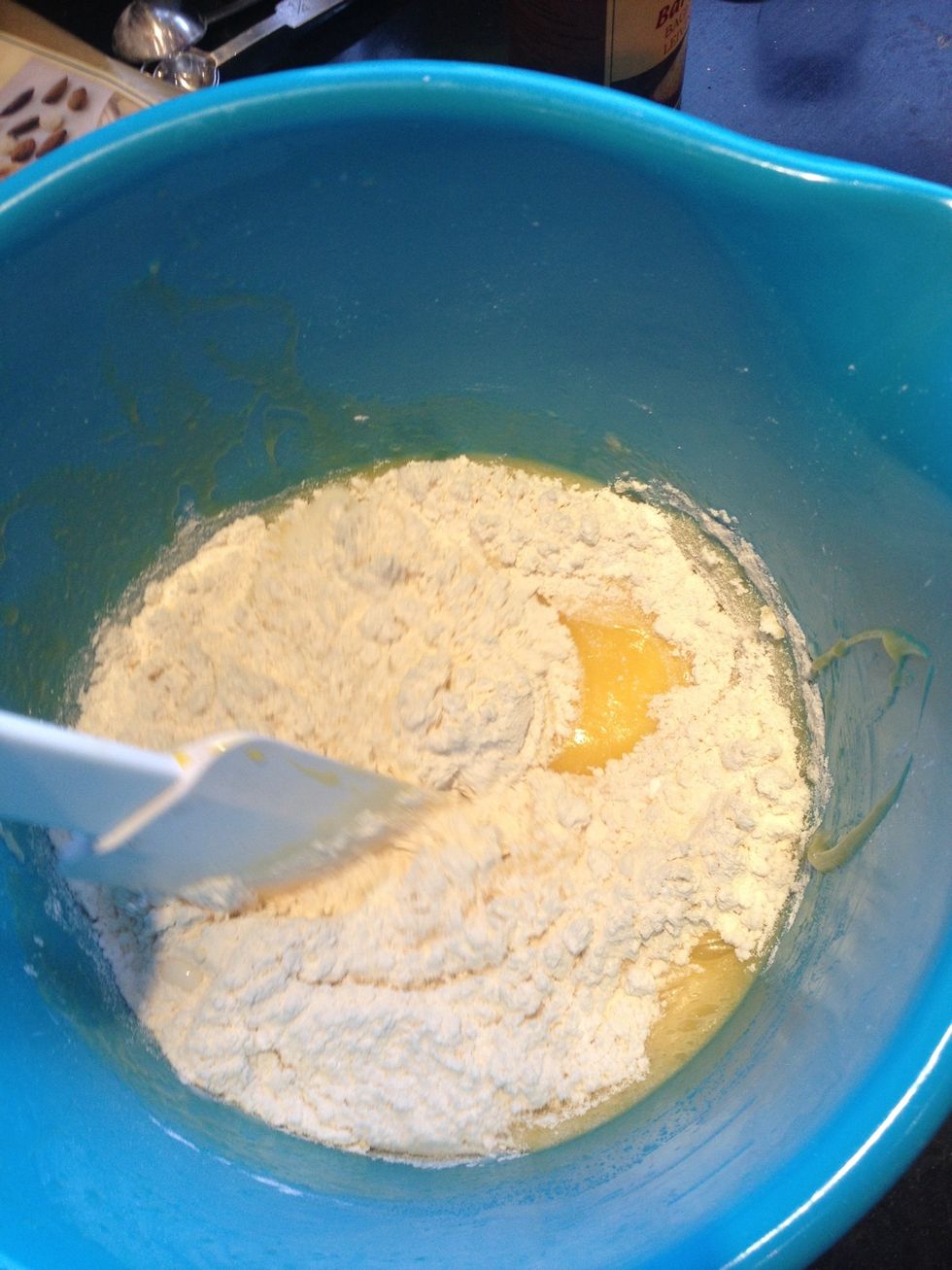 Stir it together.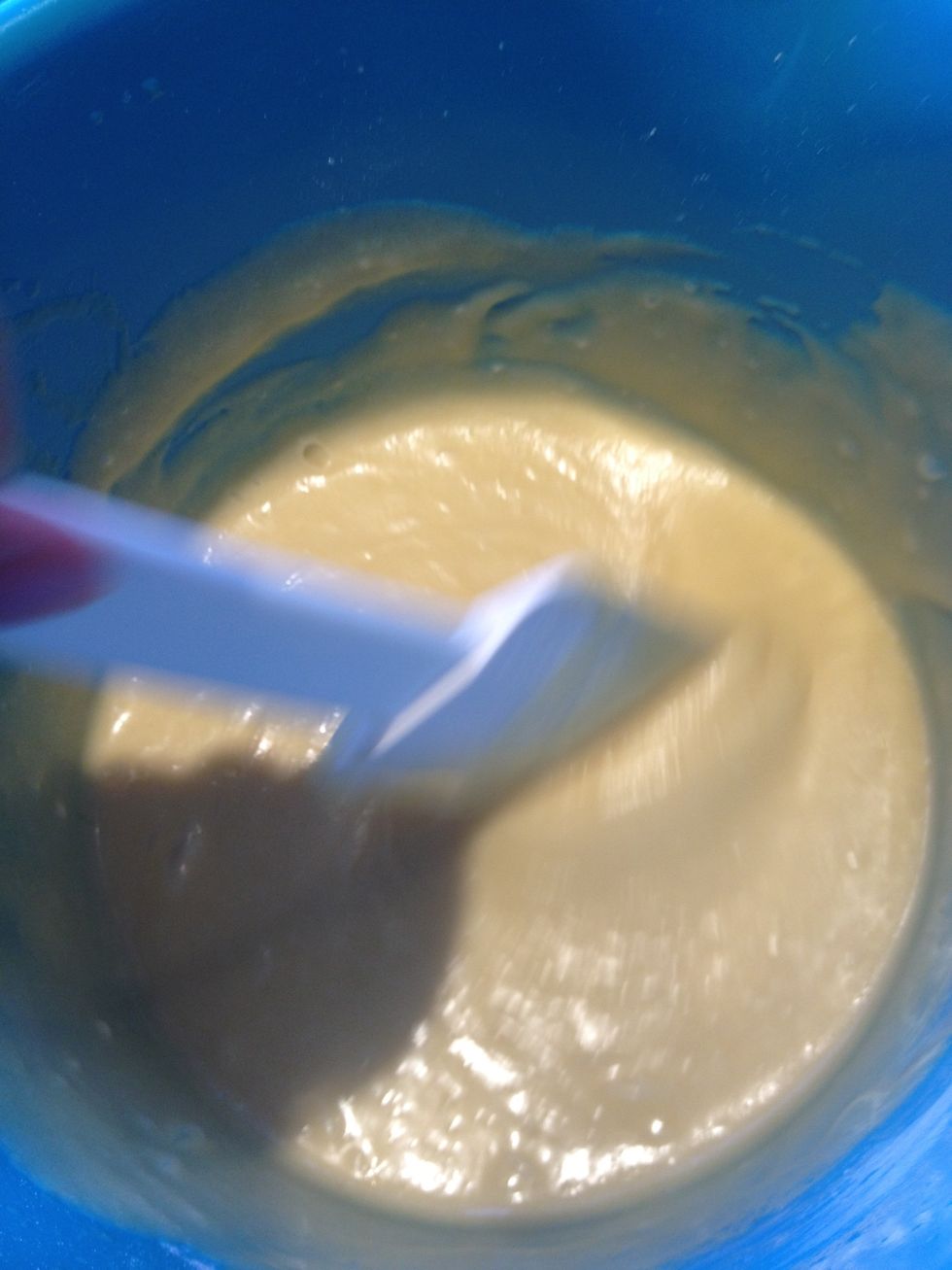 WEEHOO 😃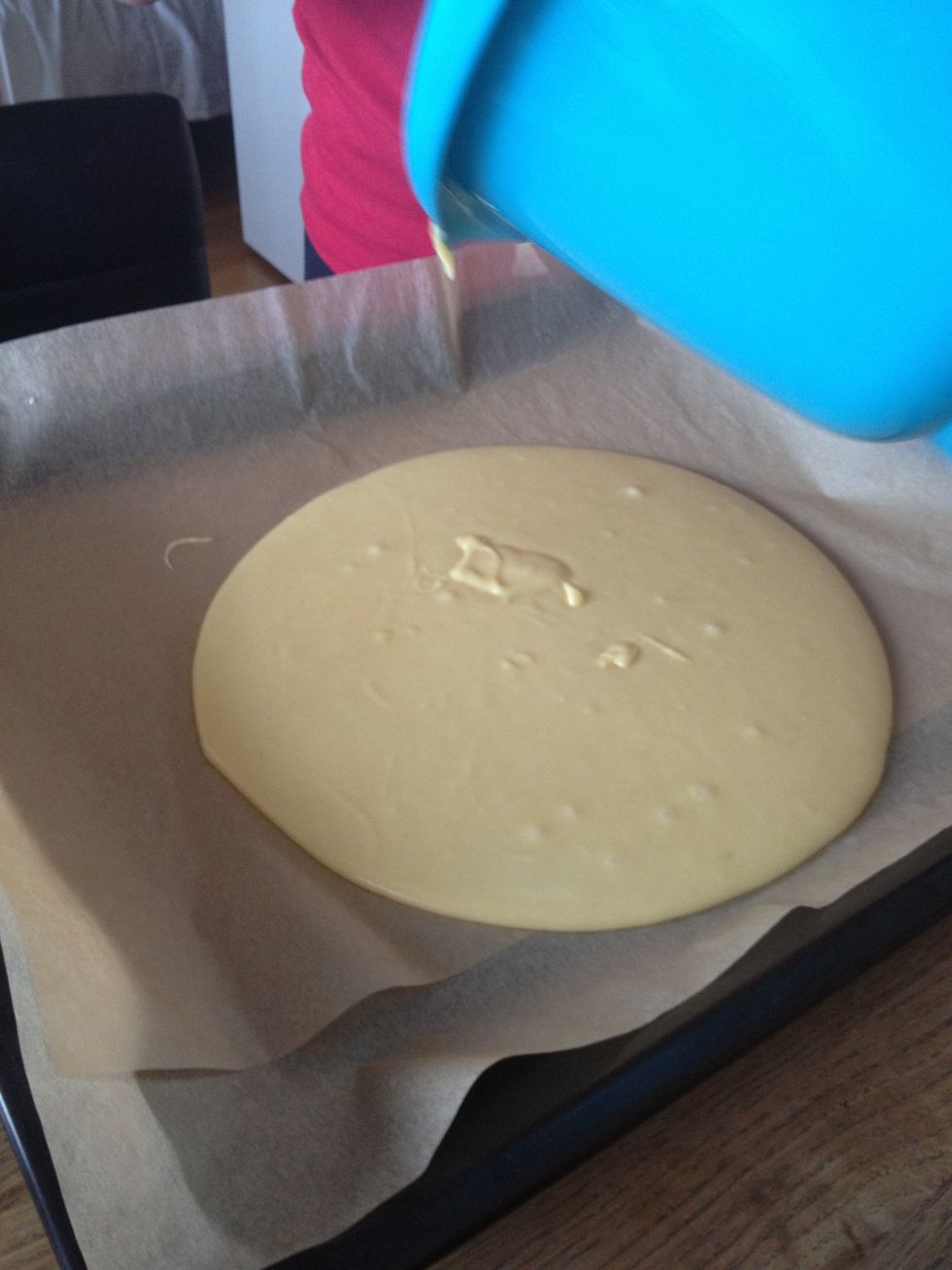 Pour it out in the roasting pan. We didn't have one so I measured it out on a regular tin.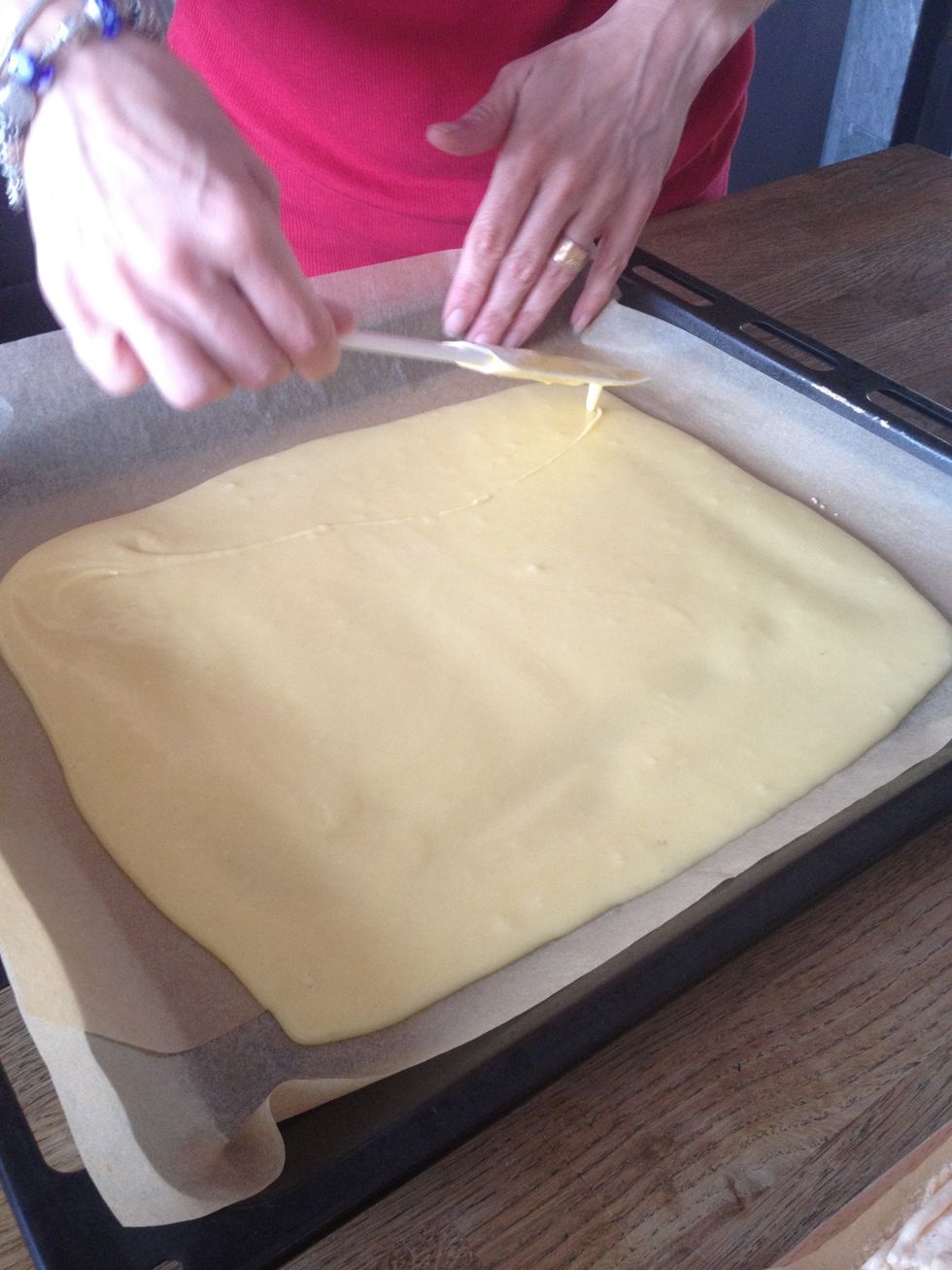 This is how we do it! (think it like the old show "this is howie do it" said)
You thought we were done!? Na-ah, not yet! Pour the egg whites into a different bowl.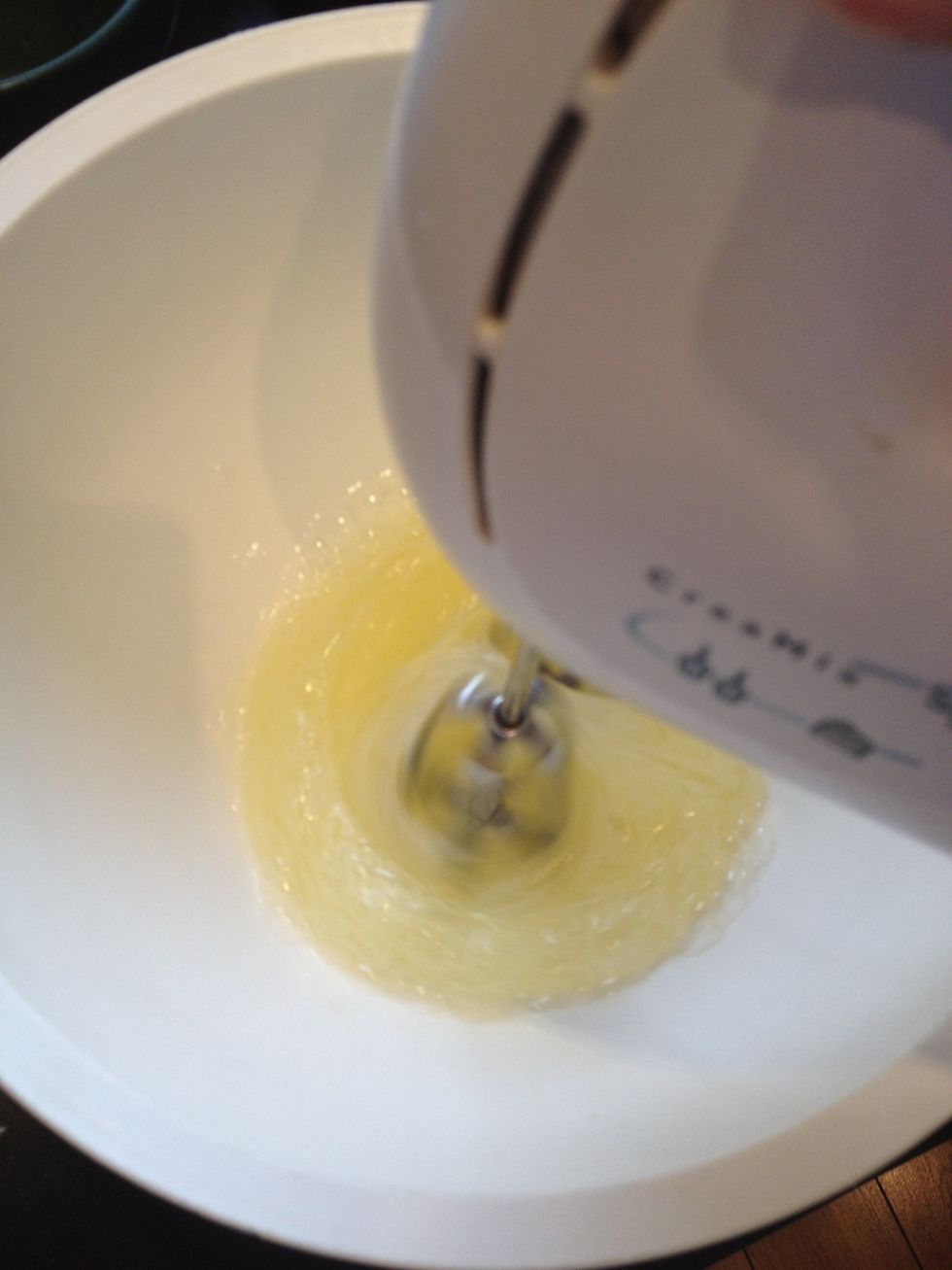 Whisk them untill they form a firm foam.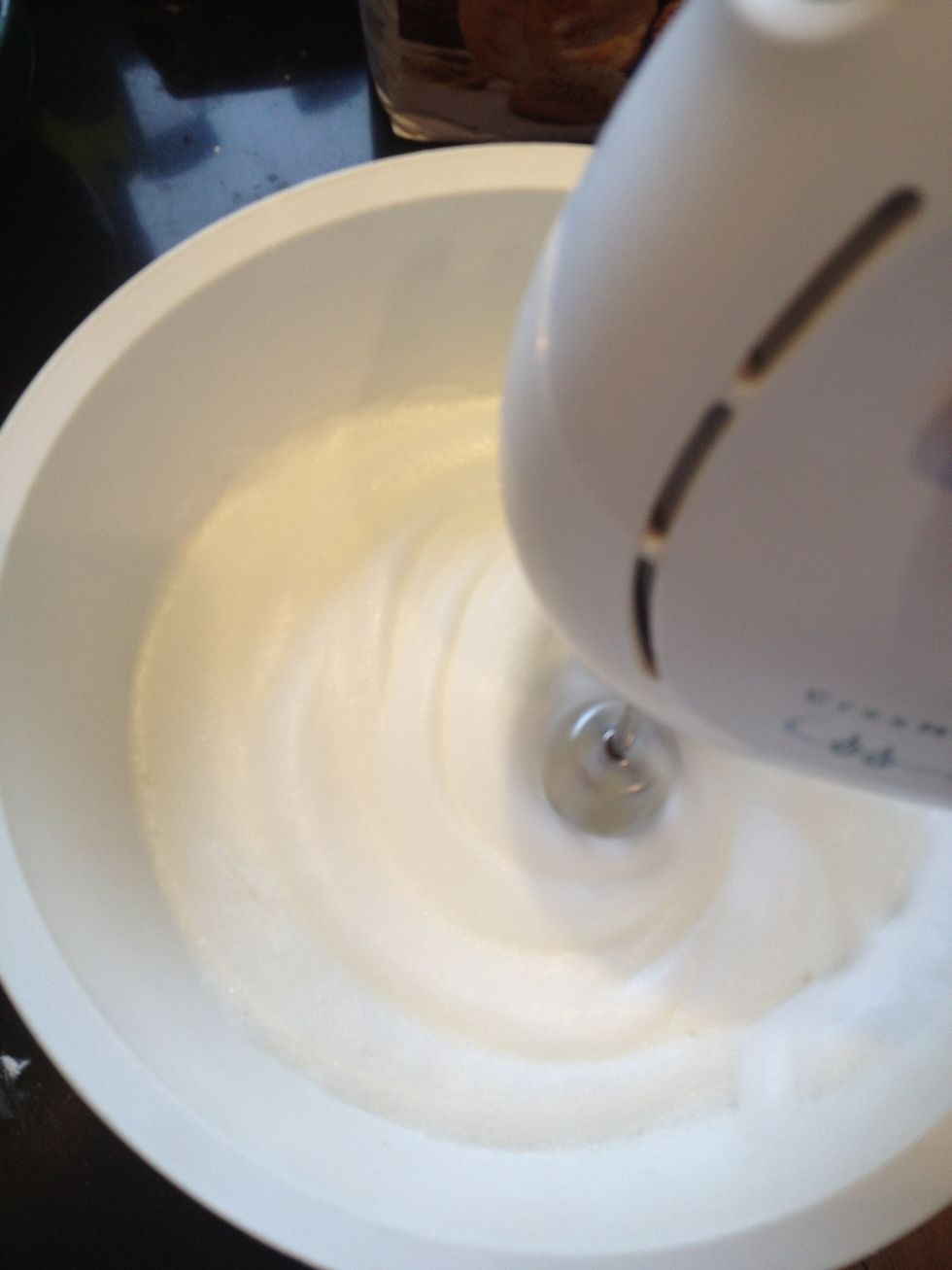 Like so. If you're unsure if it's done, hold the bowl upside down above your head. If you get egg whites in your hair, bad luck. It's not done. But if it doesn't, THEN IT'S DONE! 😄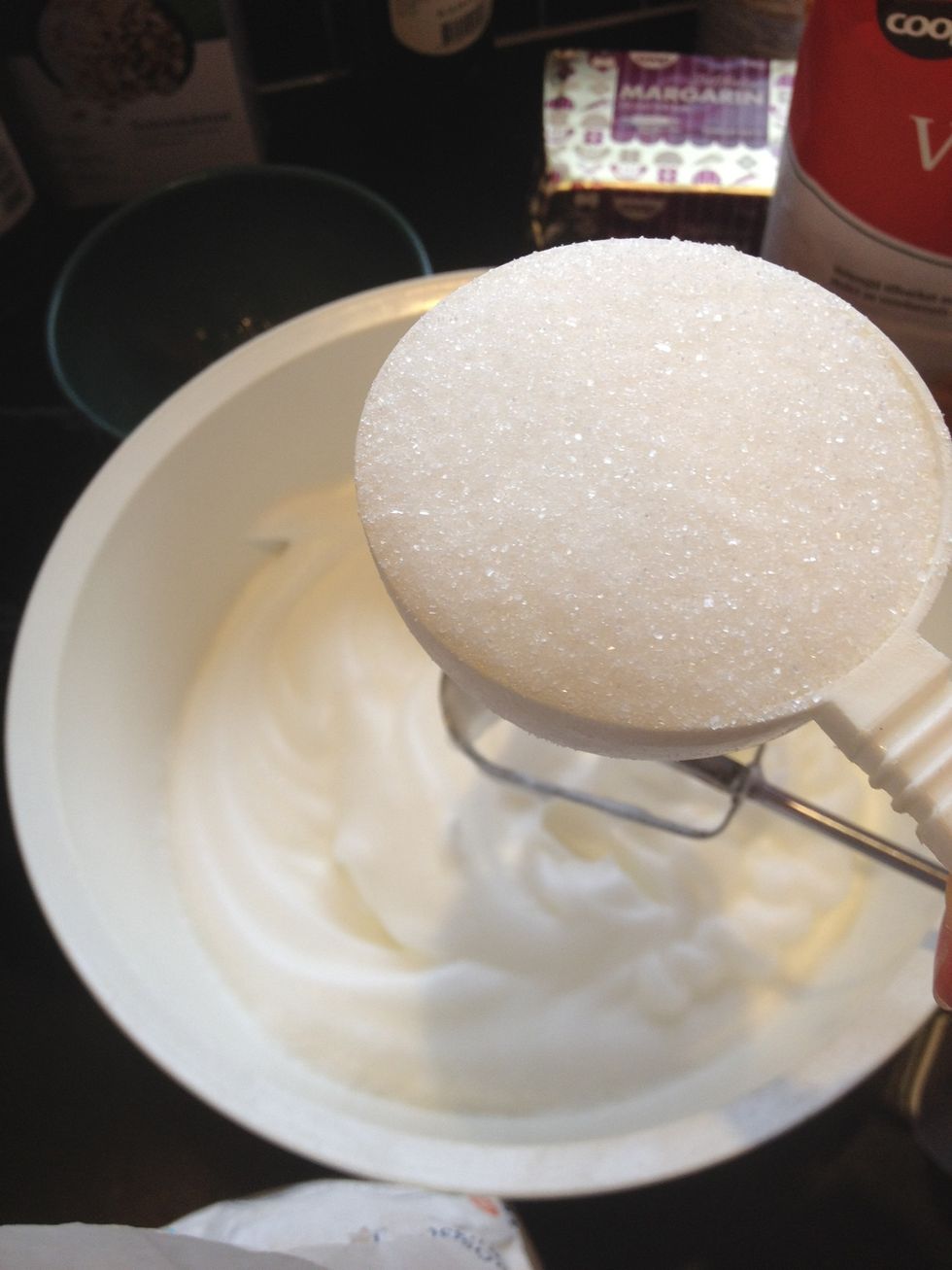 Fold in the sugar.
Then whisk it for a few more minutes. When you're done, it looks all shiny and delicious!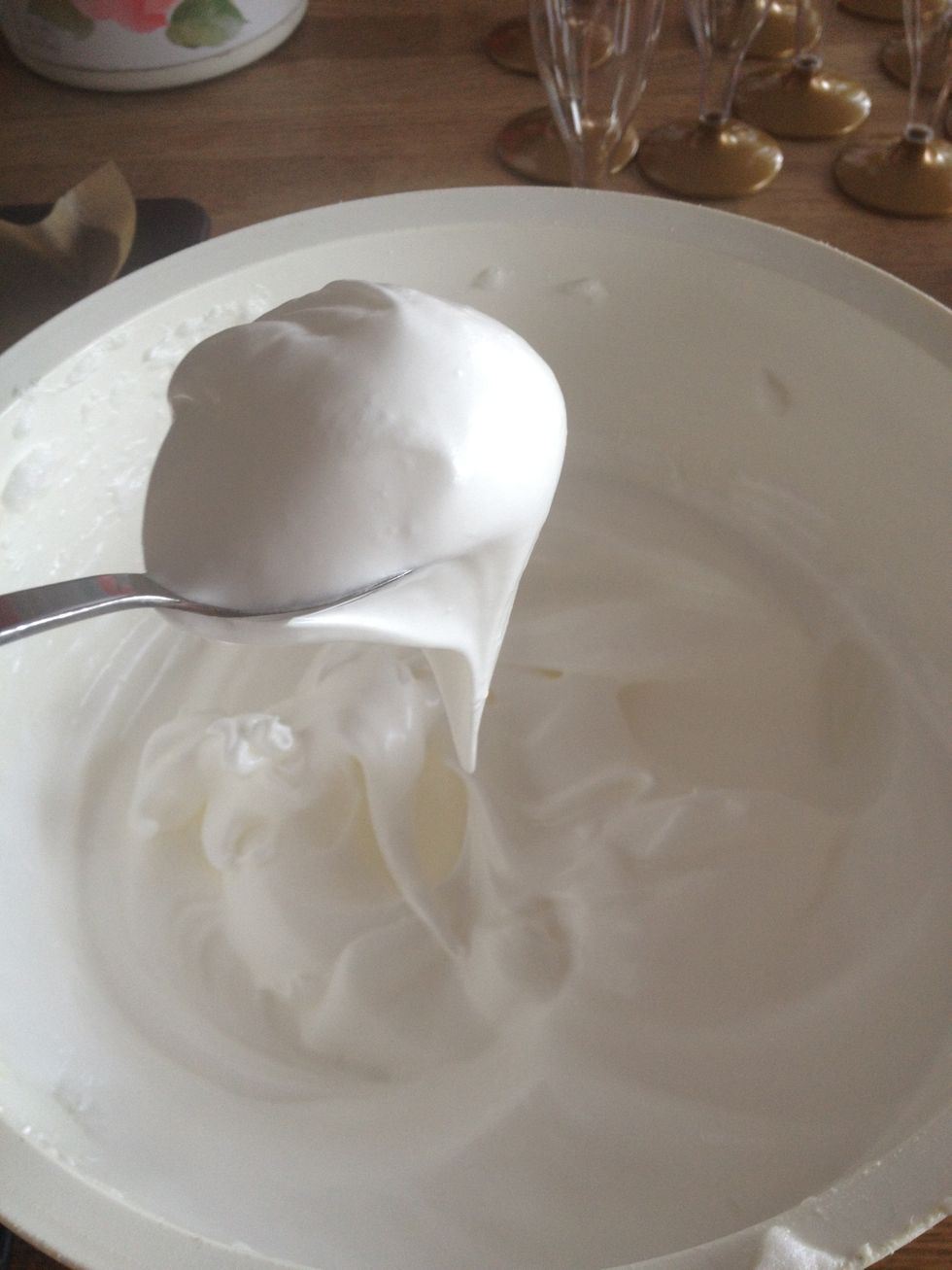 Yuuum....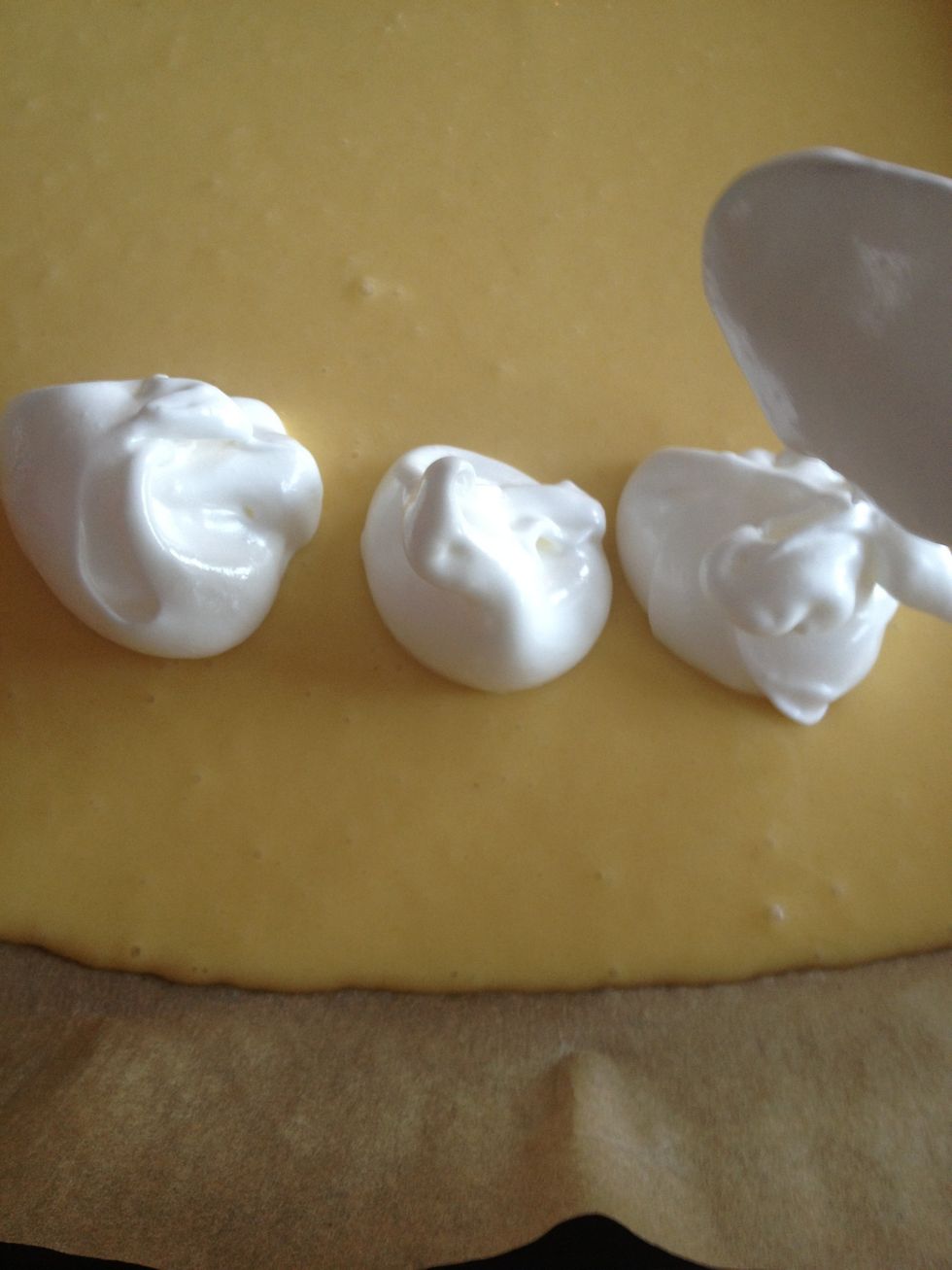 Then go back to your spongecake. Take a few spoons of the shiny egg white mixture and put them onto the spongecake. Then with a spoon, drag them out.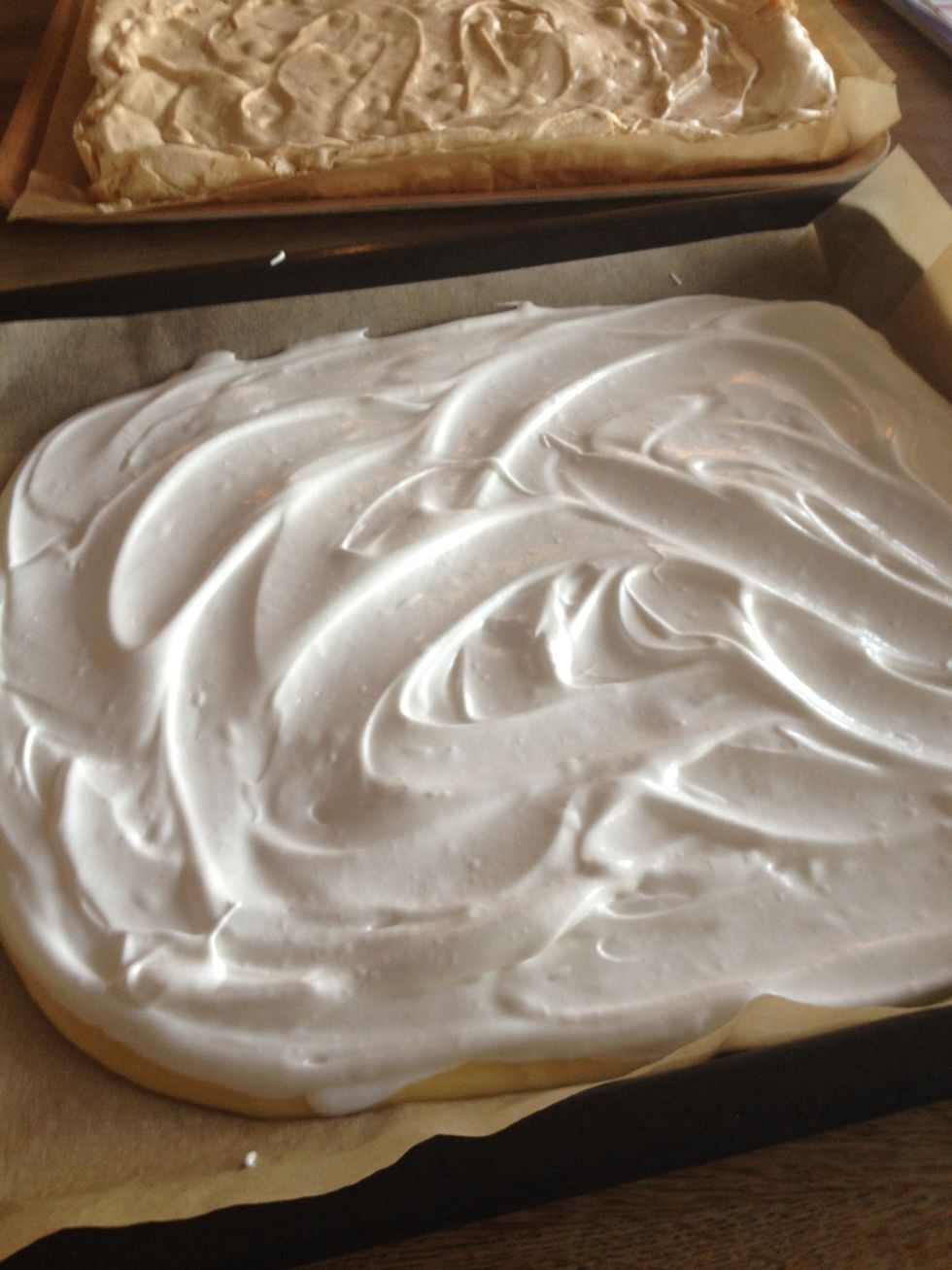 Add more and more until it looks like this. Eyecandy.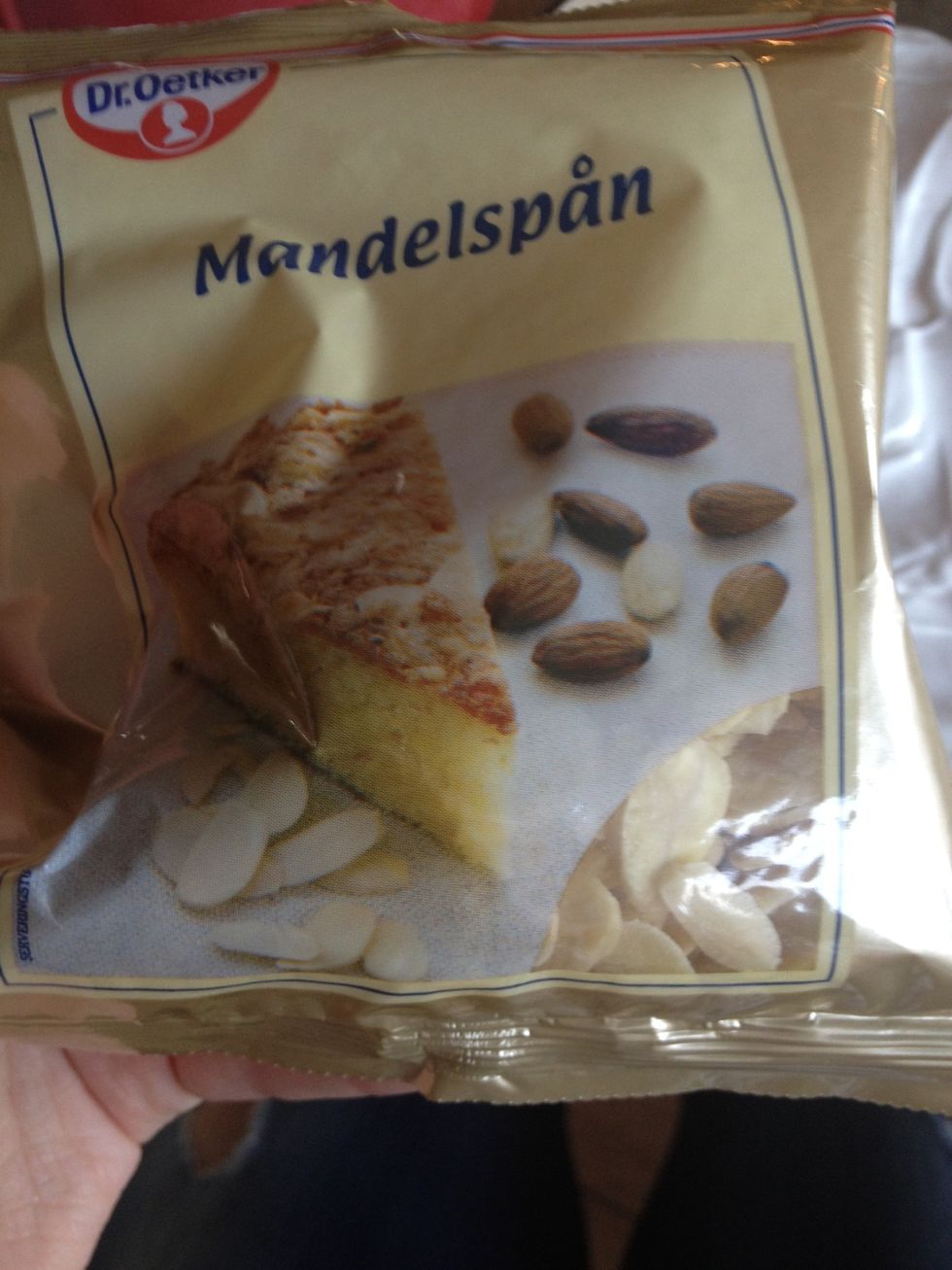 Take your bag of silvered almonds. They look like this if you wonder what the heck silvered almonds is. 😜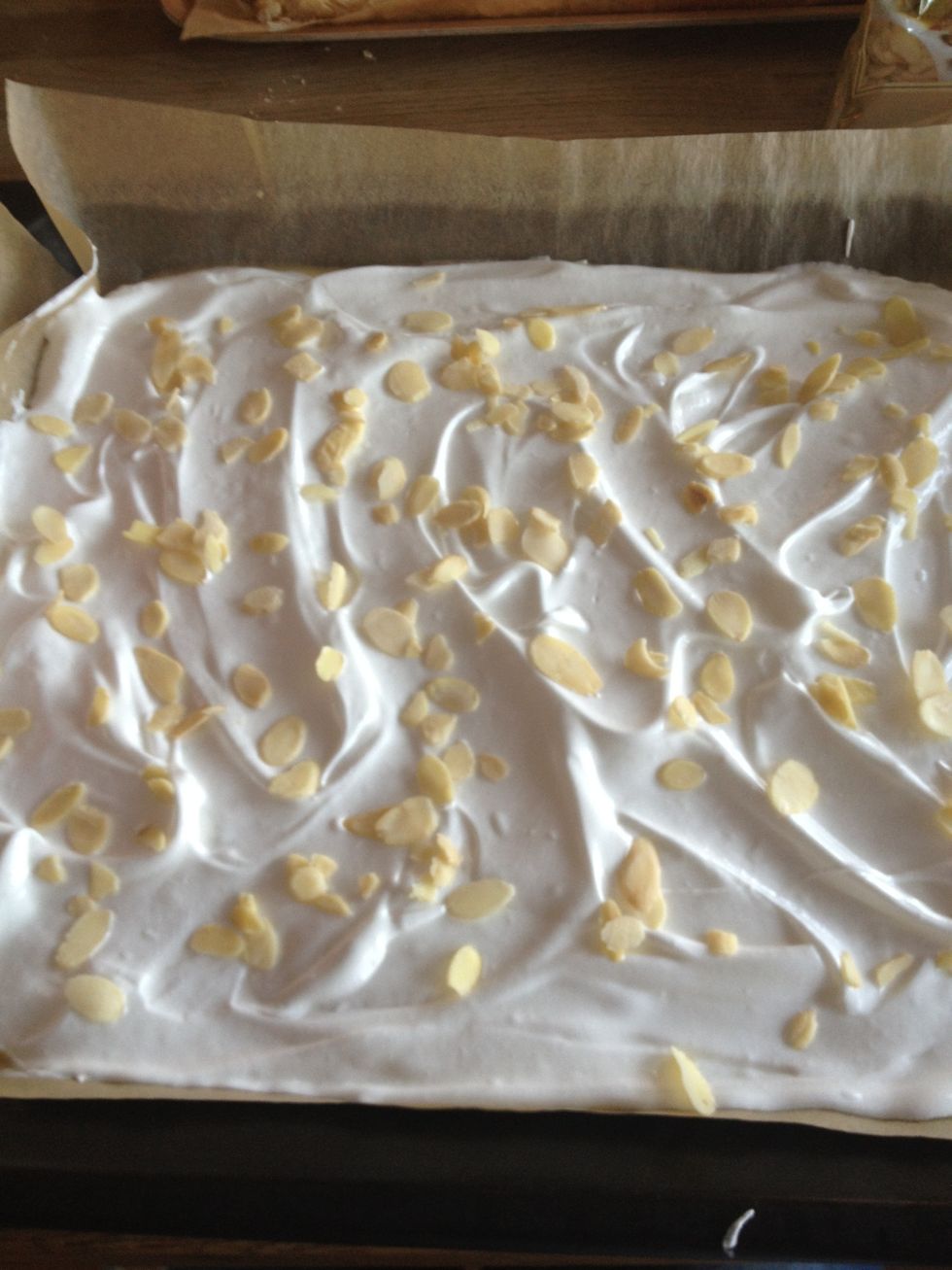 On the recipe it's packed with almonds, but we're making this for a graduation party and my brother isn't really into almonds so.. I just took a hand full and smashed them out. 👌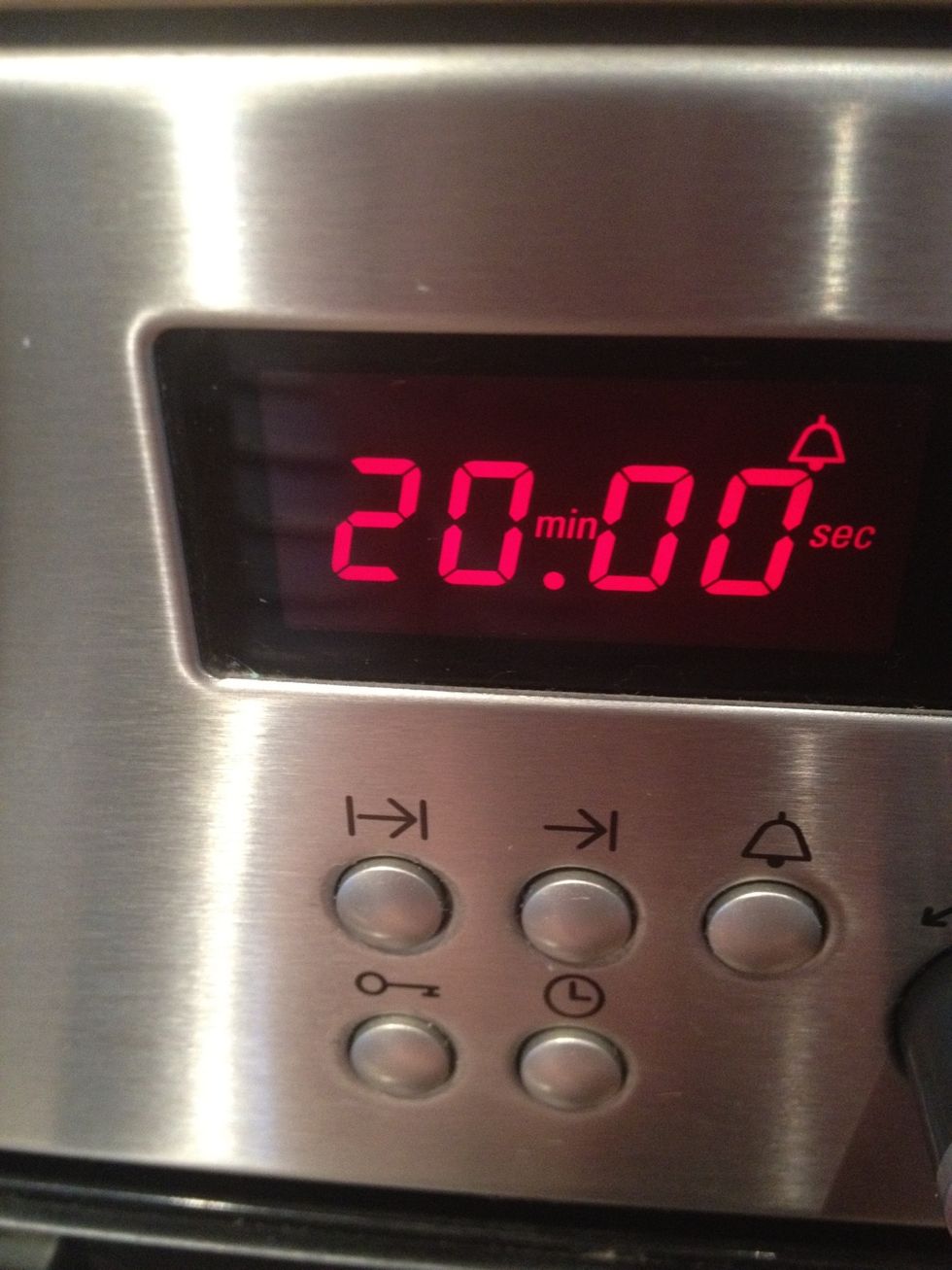 Pop it into the oven for 20 minutes.
Now you make the exact same thing again, but skip the almonds this time. A smart tip: do the cake without almonds first.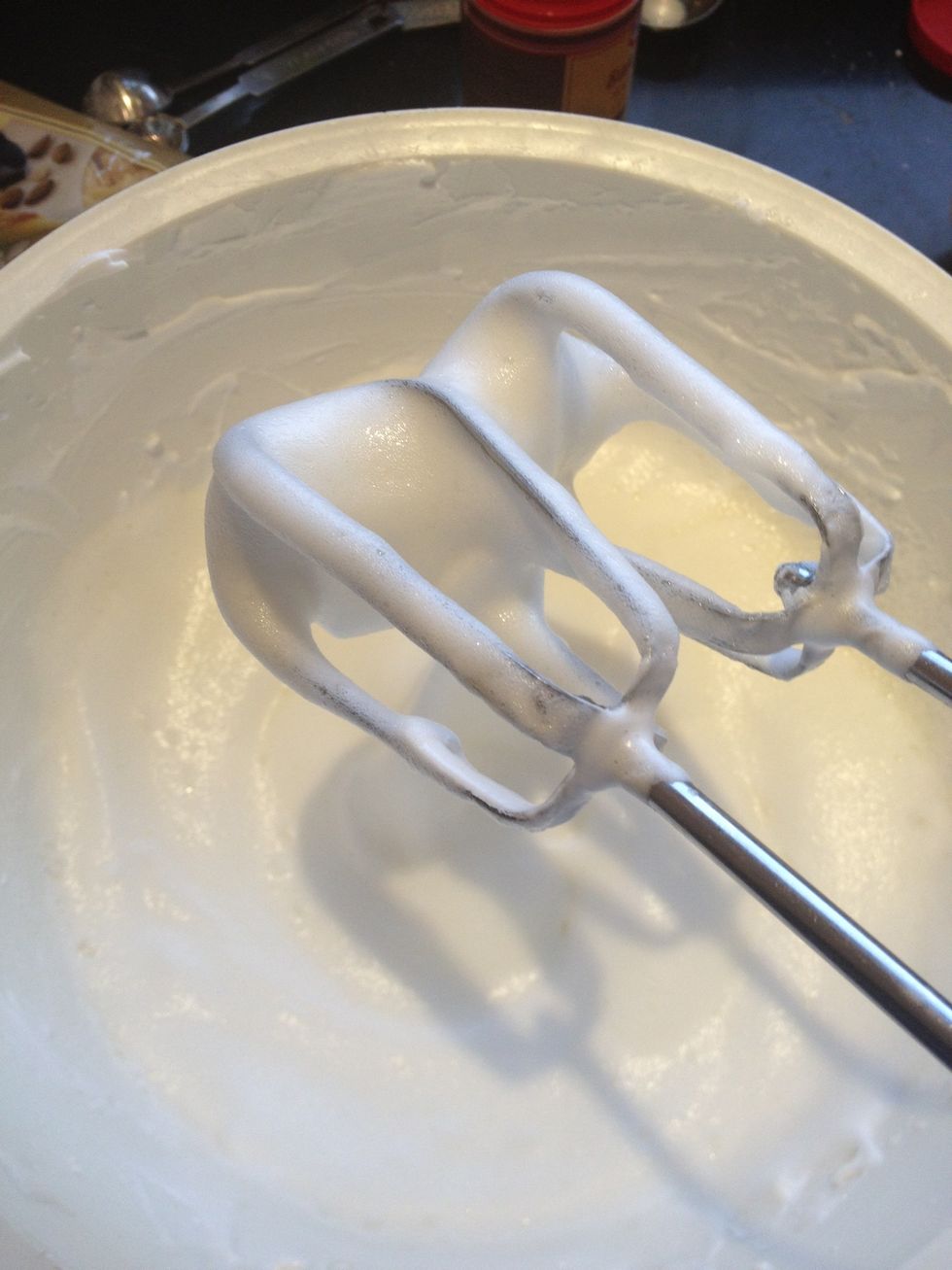 While the second cake is in the oven, whip the cream and chop strawberries!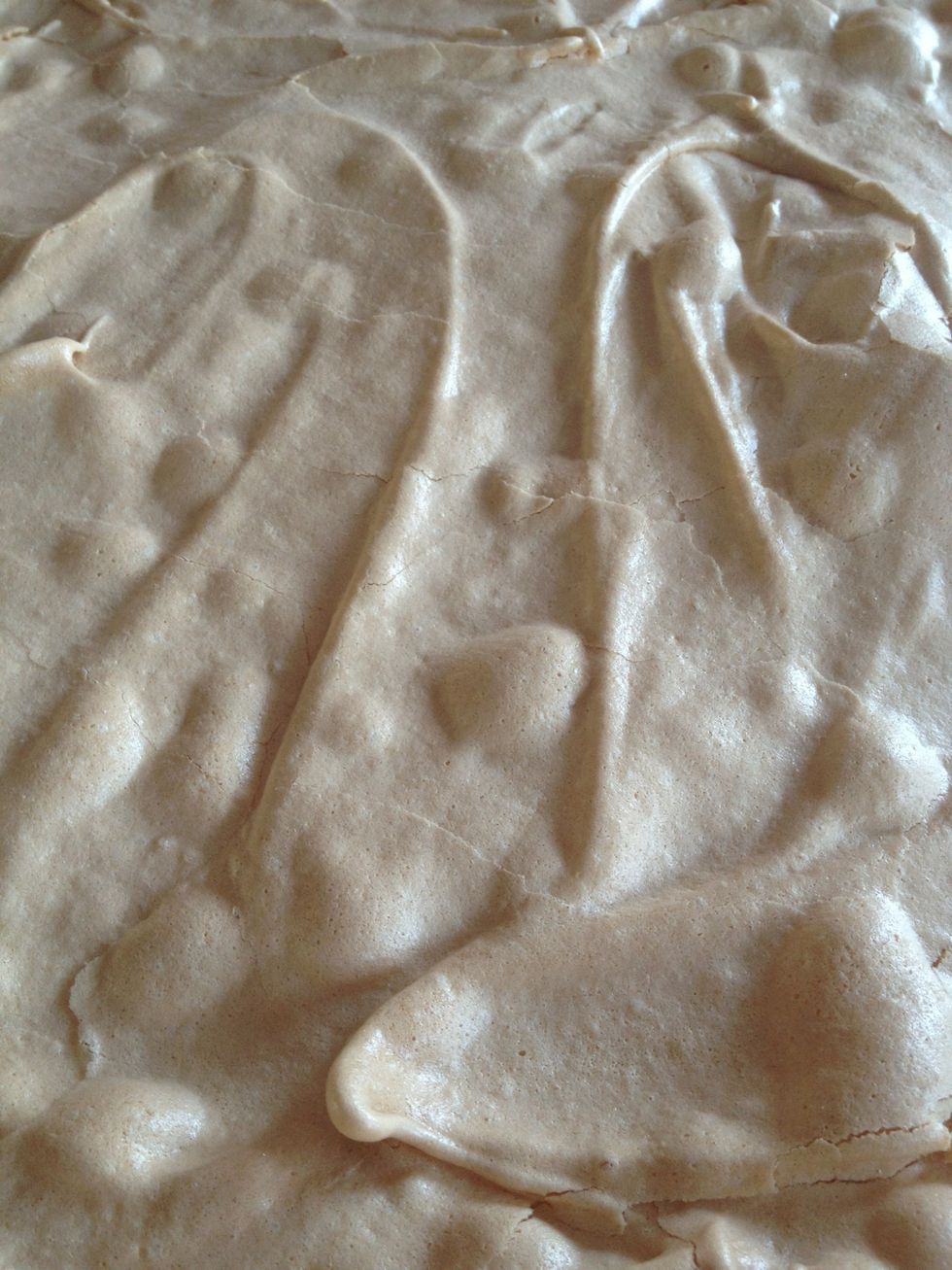 Put a thick layer cream onto this cake. Then add 1/2 liters strawberries. 🍓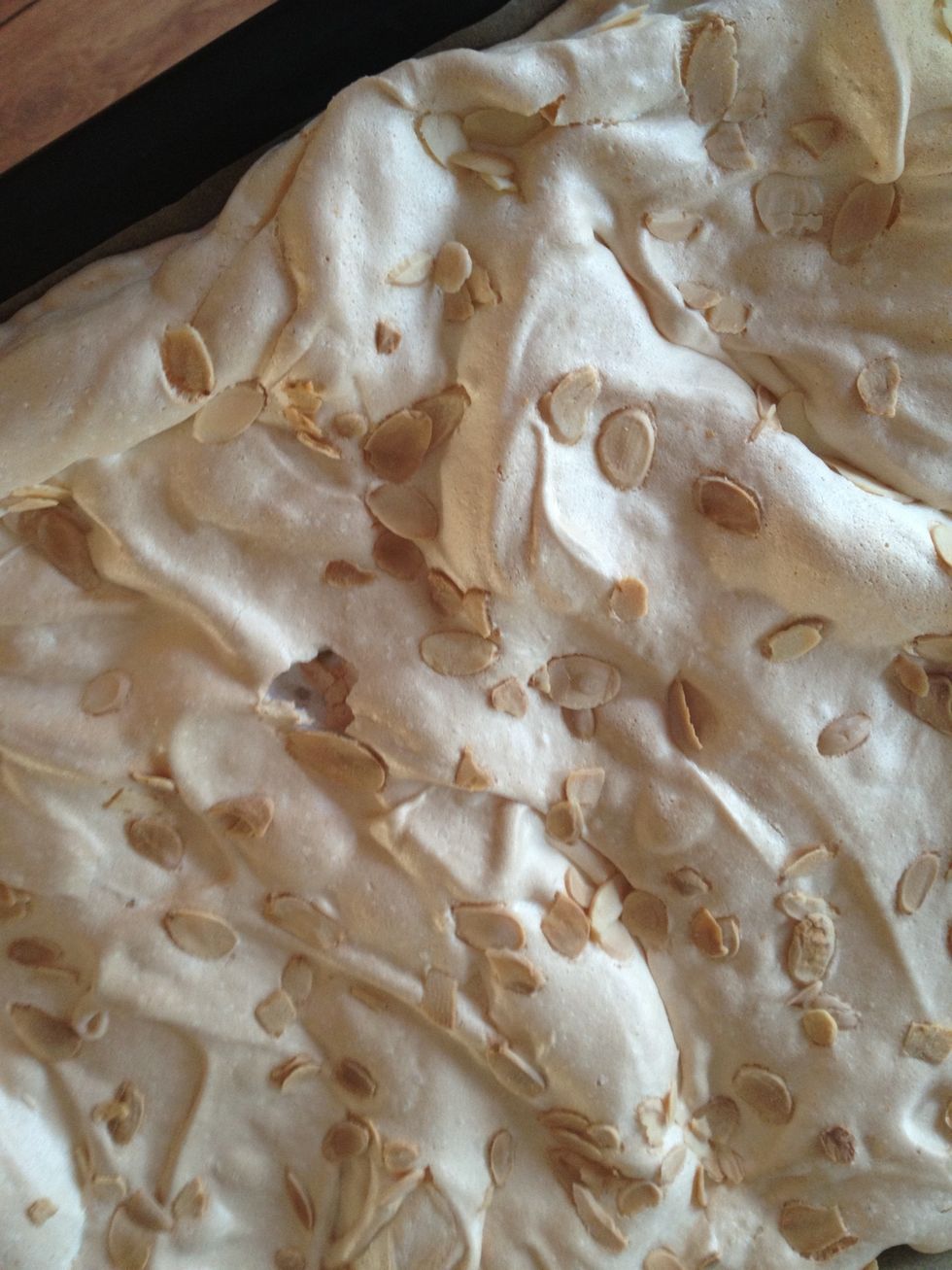 Put this cake on top. Lookin' good, huh? 😏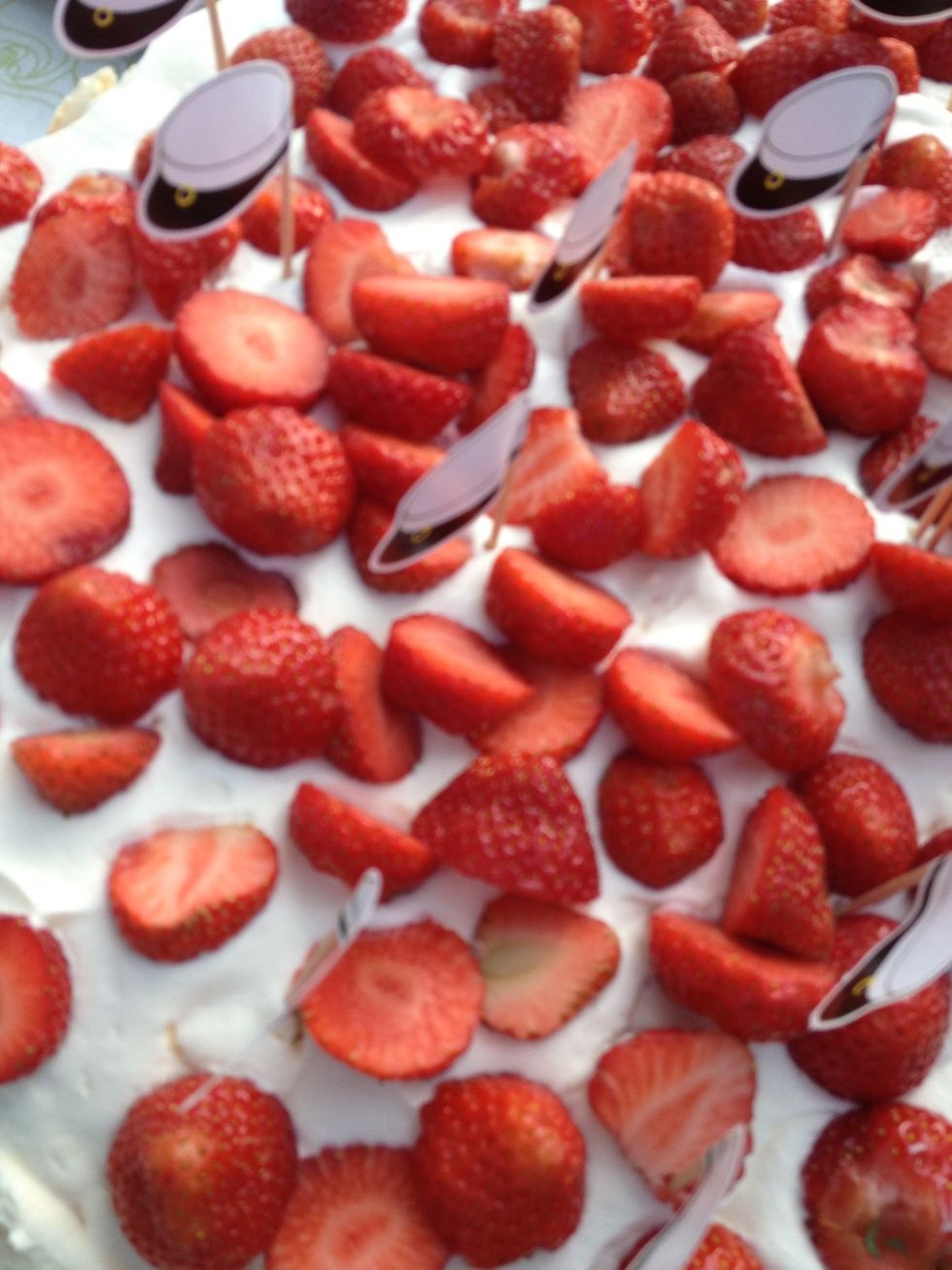 Put cream and the rest of the strawberries on top.
Tadaaaaa! Looks sooo delicious. Tasted amazing too. Let me know how yours came out and comment if you have any questions. LATERO! 😊
75.0g Butter
4/5c Icing sugar
5.0 Egg yolks
3/5c Flour
1/2tsp Baking soda
4.0Tbsp Milk
For the meringue
5.0 Egg whites
4/5c Sugar
50.0g Silvered almonds
For the filling
1/3c Whipped cream
1.0l Strawberries (optional)