This guide shows you how to make the quintessential summer drink, a non-alcoholic English elderflower cordial which is tart and sweet, with lovely floral notes.
1988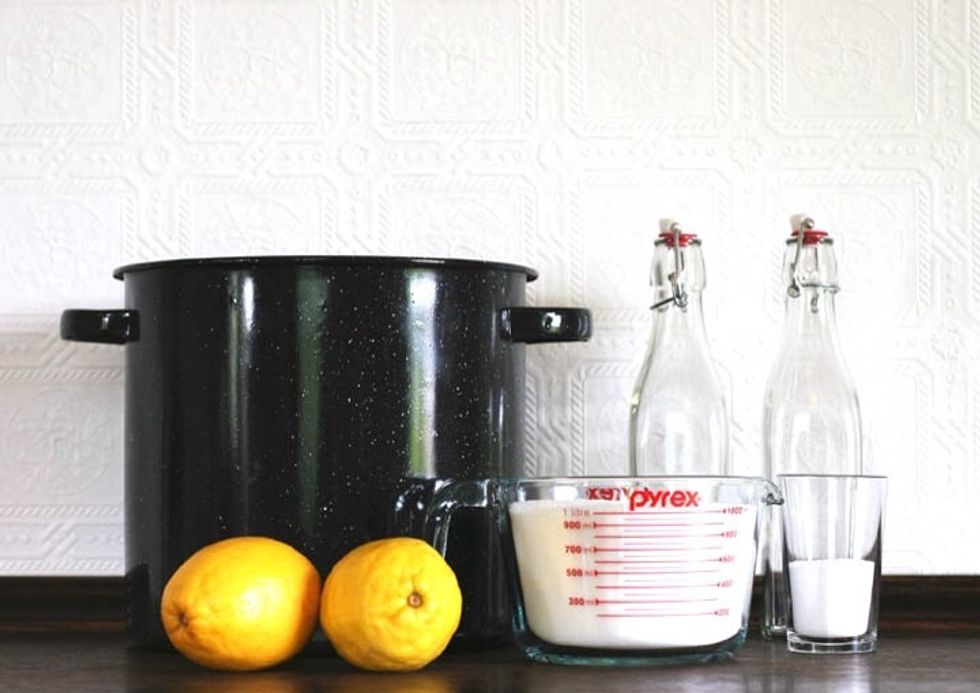 Gather your materials and ingredients. You need a stock pot and some bottles or jars to put your cordial in.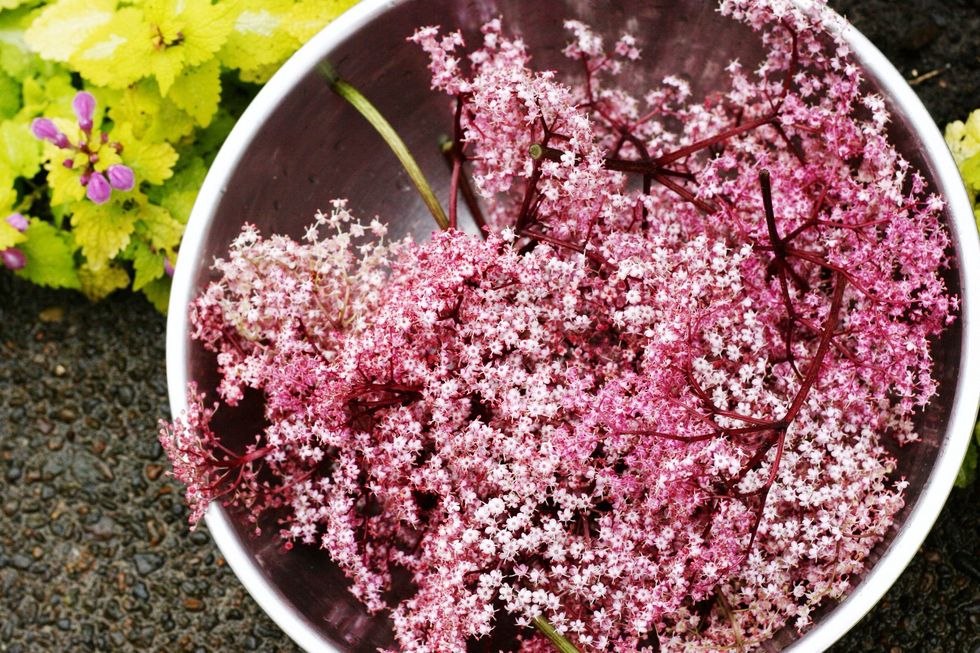 Pick your elderflower heads. I'm using the "Black Lace" variety but common elderflower with white flowers will also work perfectly. You just won't get the pink hue in the final product.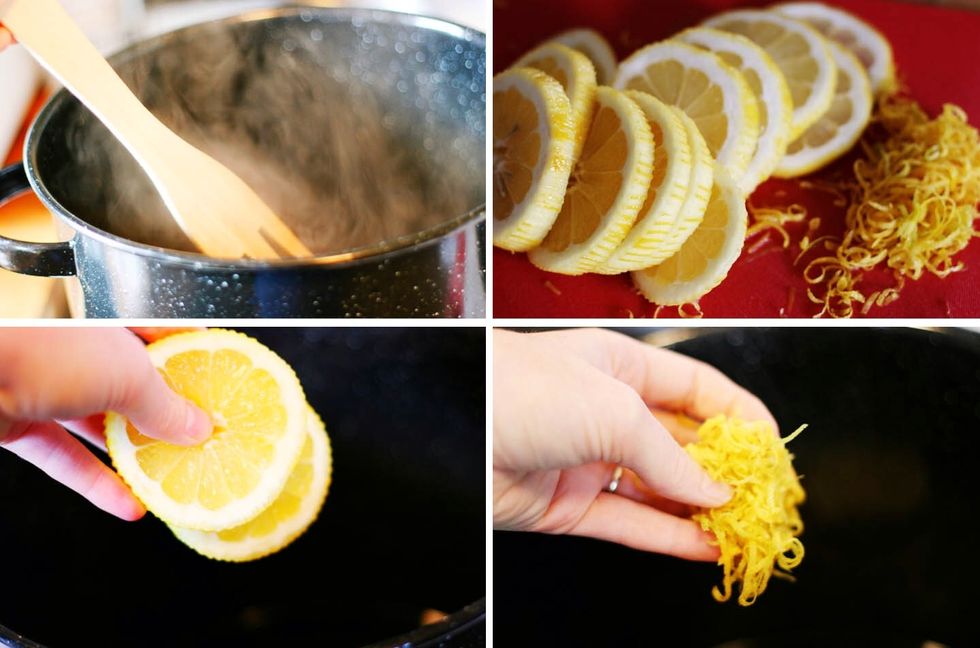 Add your sugar and citric acid to the water, stirring over med heat until dissolved. Add the zest of two lemons, then slice the lemons and throw those in the pot too.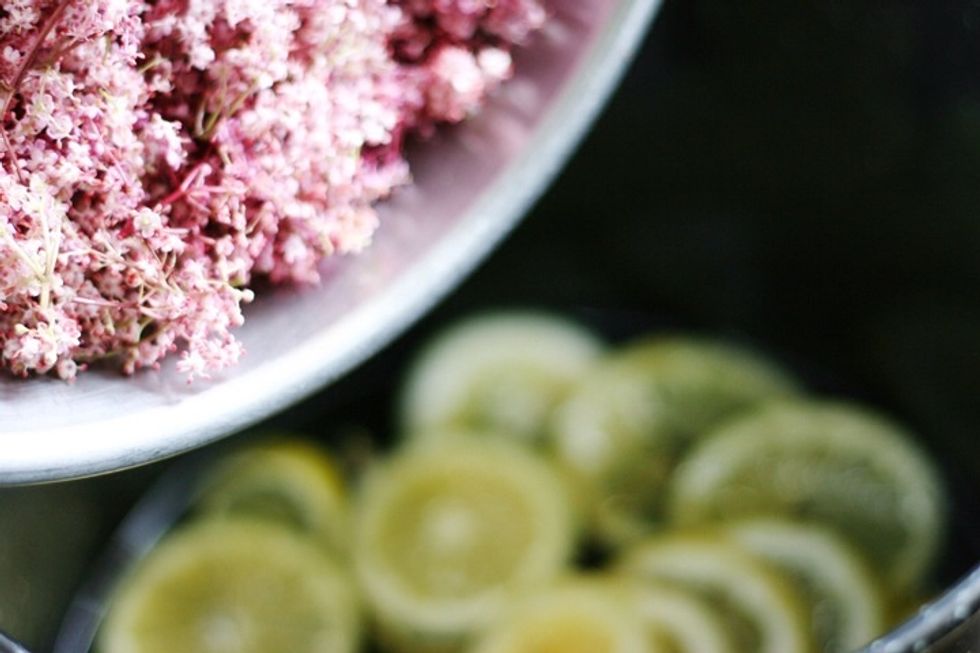 Removing flowers from their stems with a fork first (as they can impart bitterness) add the flowers to your pot , stir and leave to cool. Cover with a kitchen towel and leave to sit for 48 hours.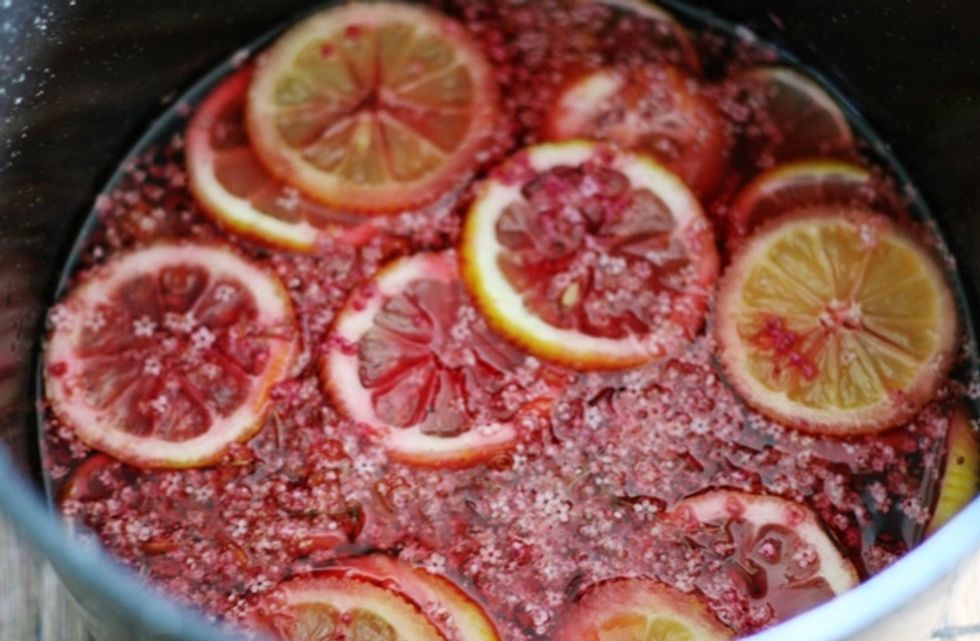 After a day or two you will see that the lemons and flowers have broken down a bit. You are now ready to strain through cheesecloth and then bottle in sterilized bottles.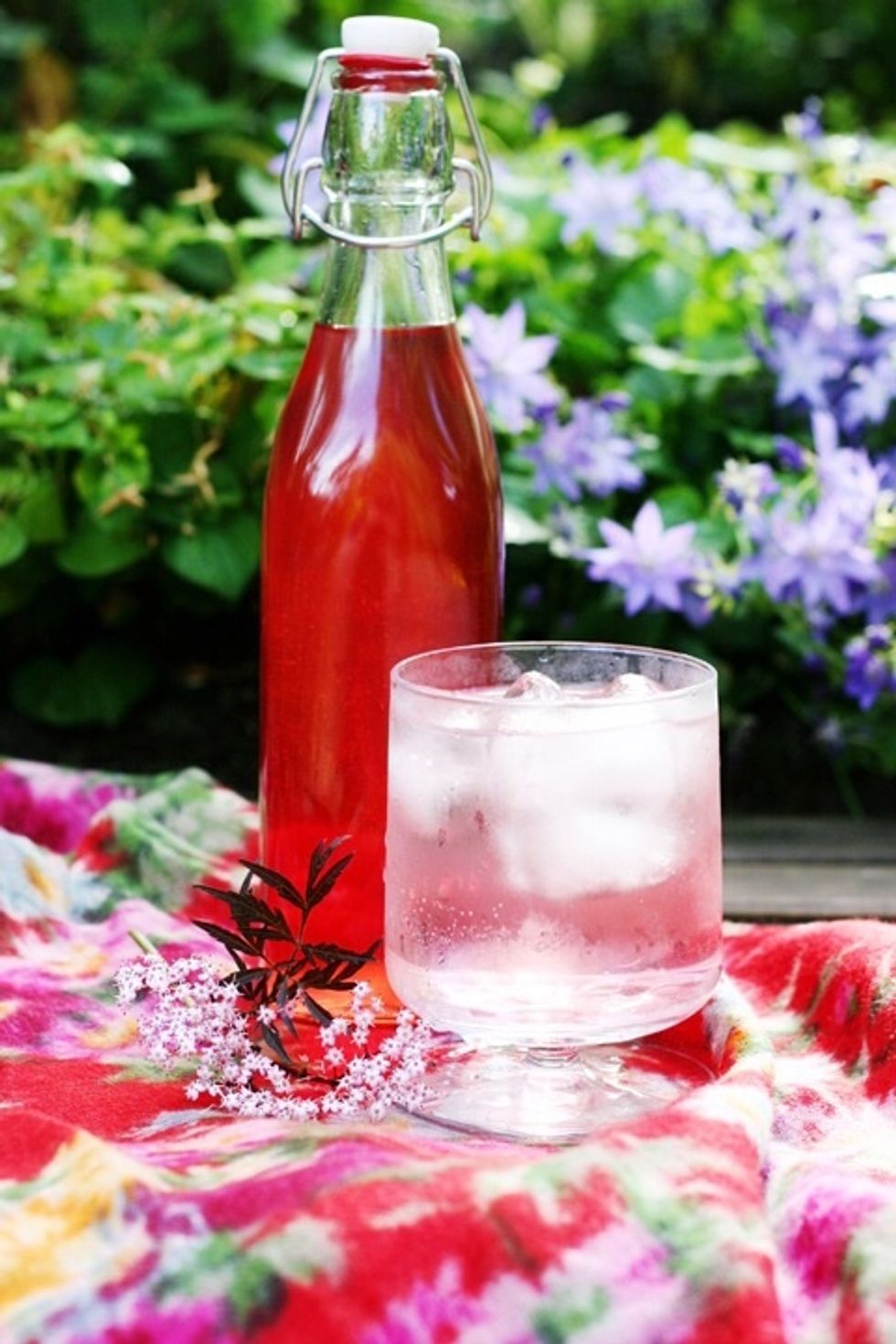 The cordial will keep in the fridge for a few months or in the freezer for longer. Once you try it though, I bet you will drink your batch long before that. Next year I'm making a double batch!
The cordial is very concentrated and you need just a dash to liven up sparkling water. It also makes a nice cocktail with gin and a splash of St Germain.
20.0 Elderflower heads
3.0 Lbs sugar
3.0 Pints water
2.0 Ounces citric acid
2.0 Lemons
Bell And Star
I'm a gardening blogger at Bell and Star: http://bellandstar.blogspot.com/?m=1 I'm excited to share some gardening and entertaining guides with you!