This is a super easy recipe - into the bowl, into the pan, into the oven and bam! A dessert that is lovely looking and delicious tasting! Enjoy!
13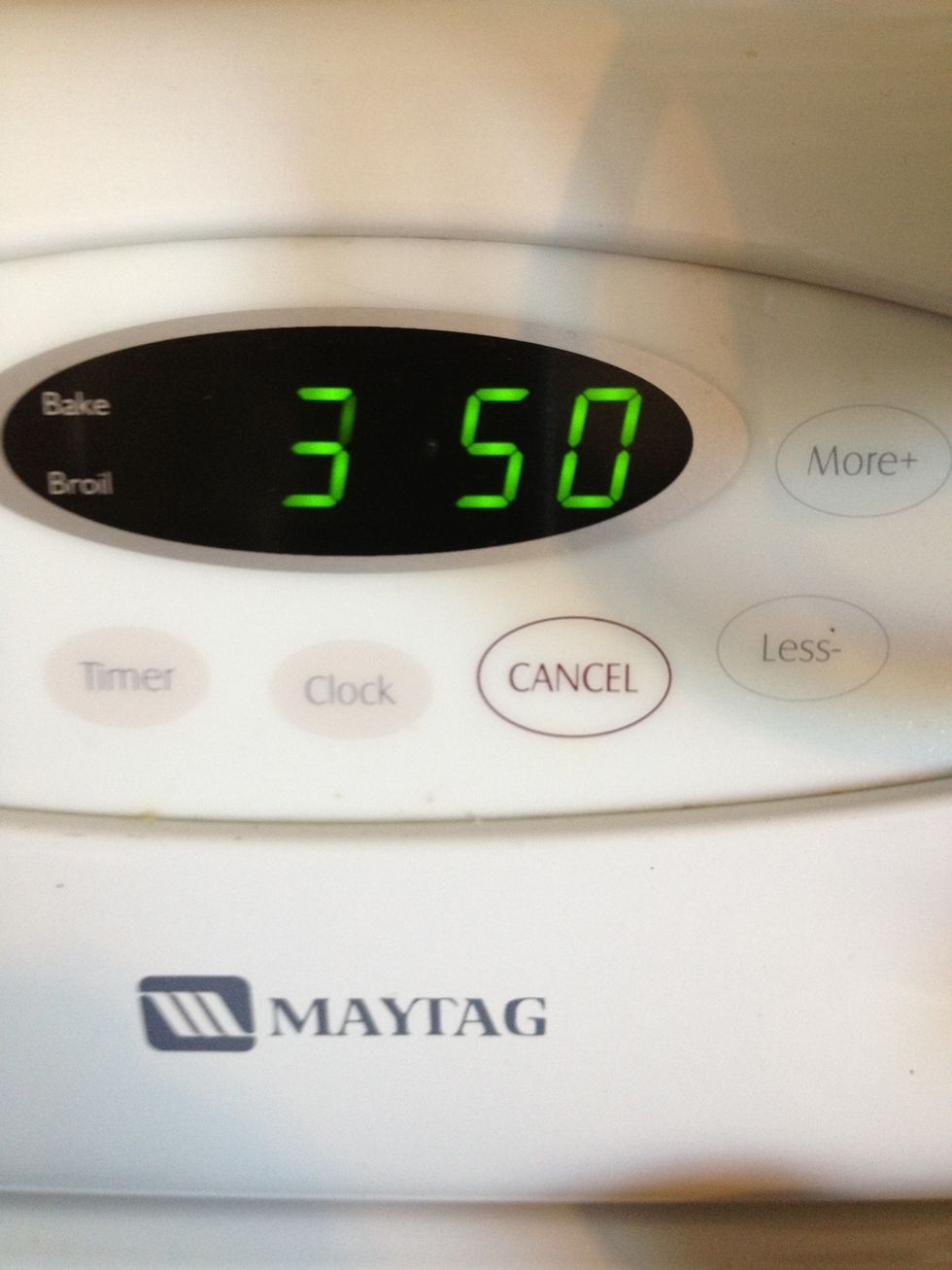 Preheat oven to 350°.
Drain juice from canned pineapple.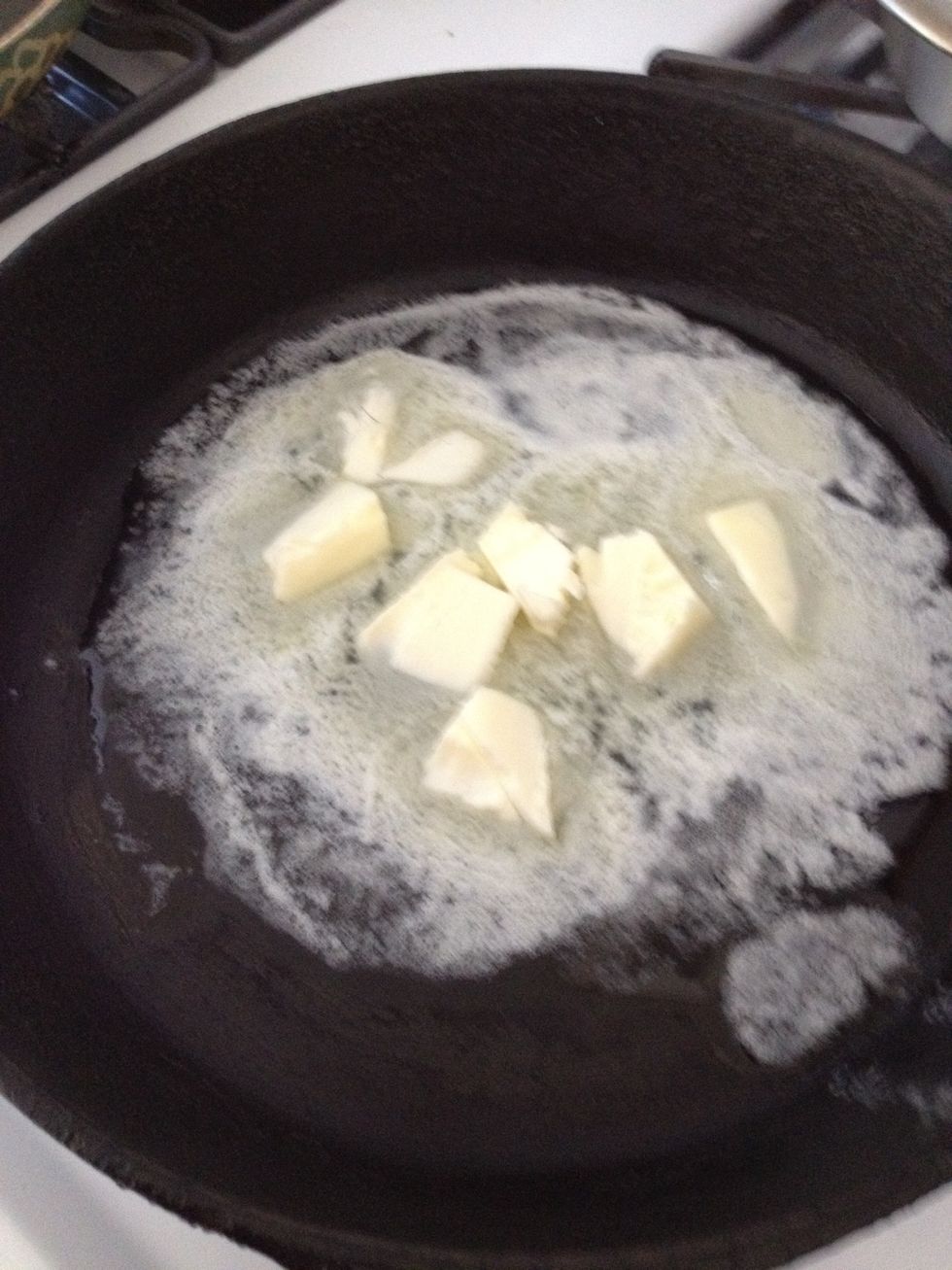 Melt 1/4 cup butter (1/2 stick) in the pan. I find cast iron works best because this will also be going into the oven.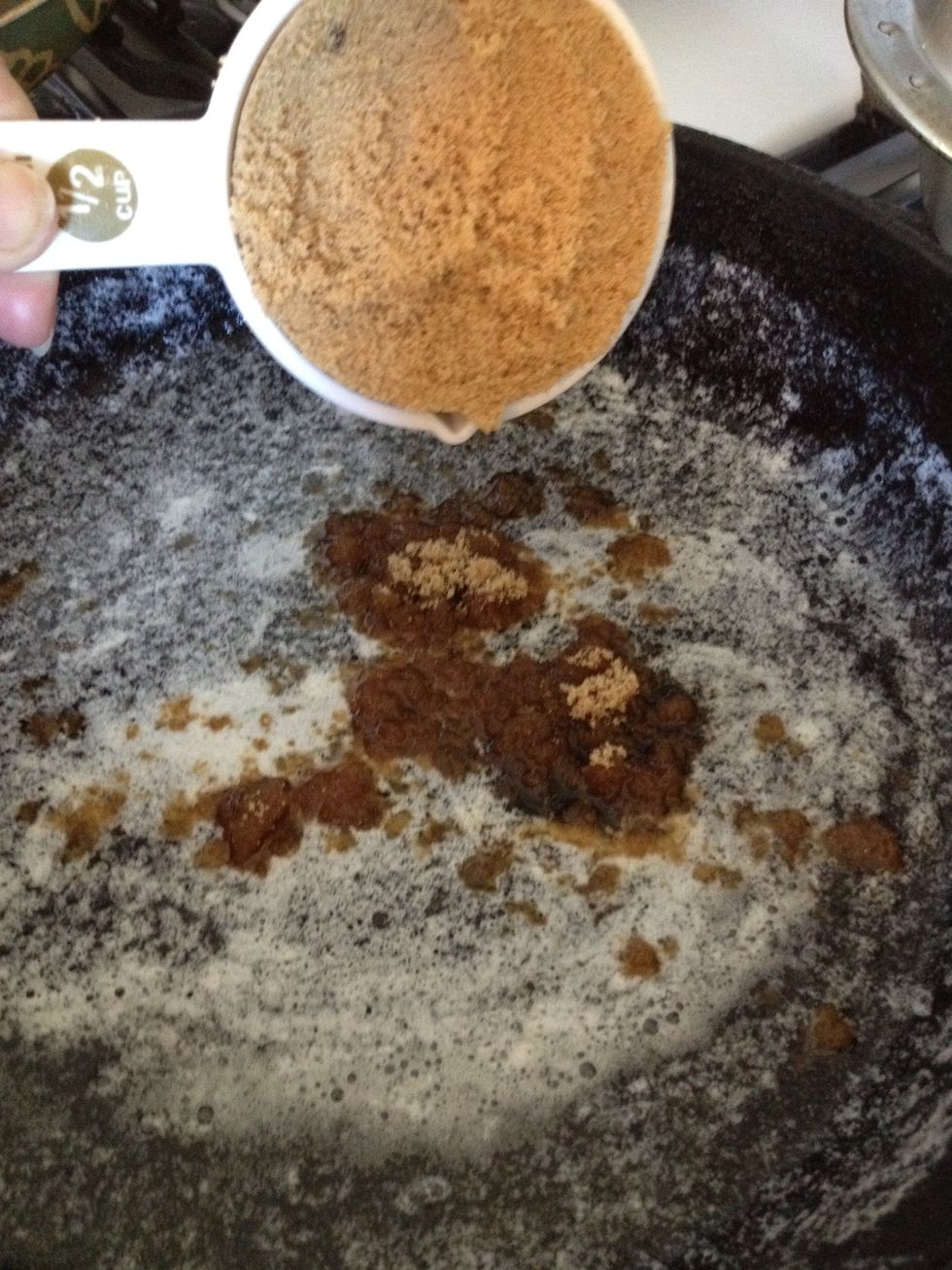 Sprinkle 1/2 cup brown sugar evenly over the butter.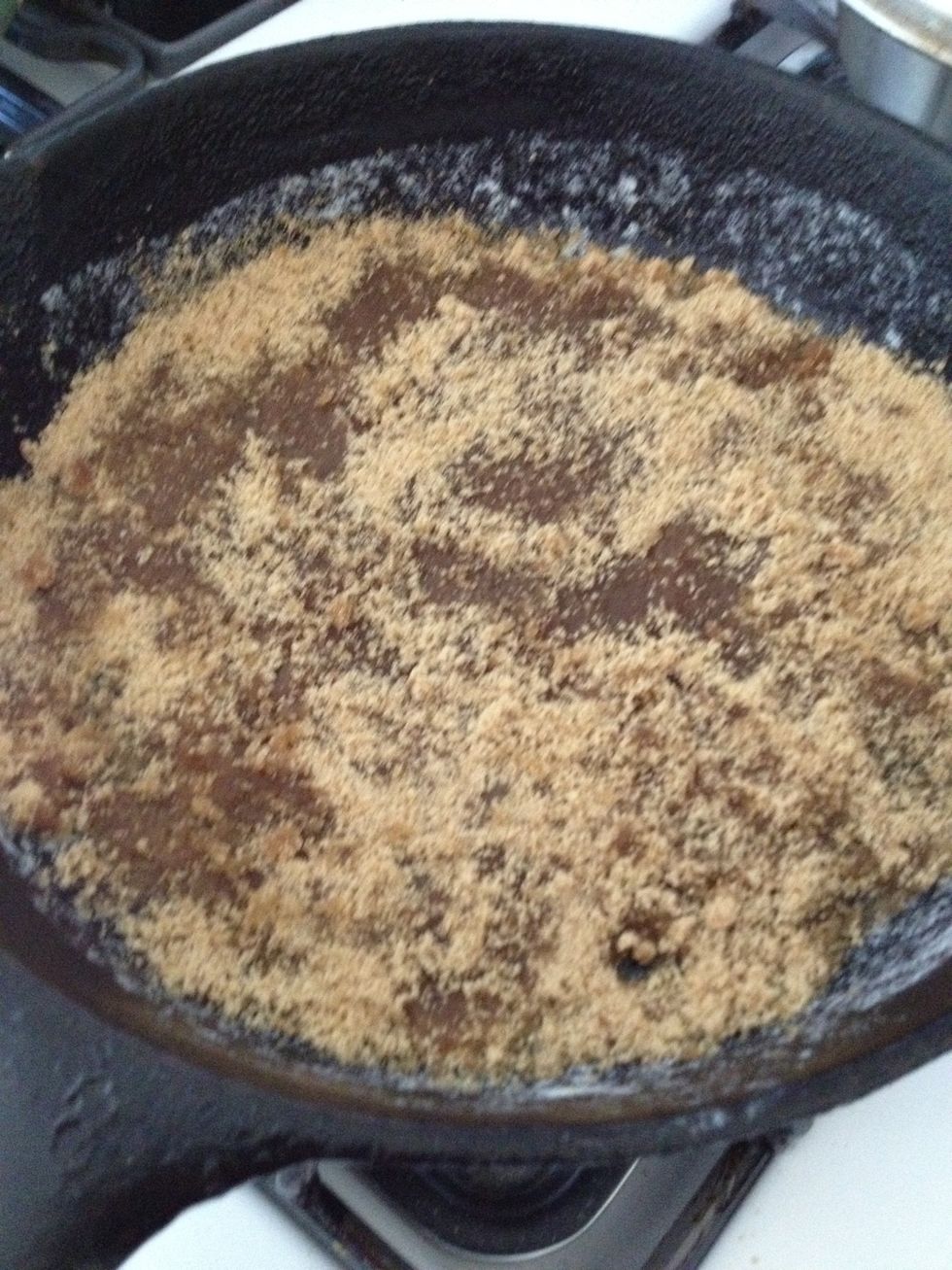 So it looks like this.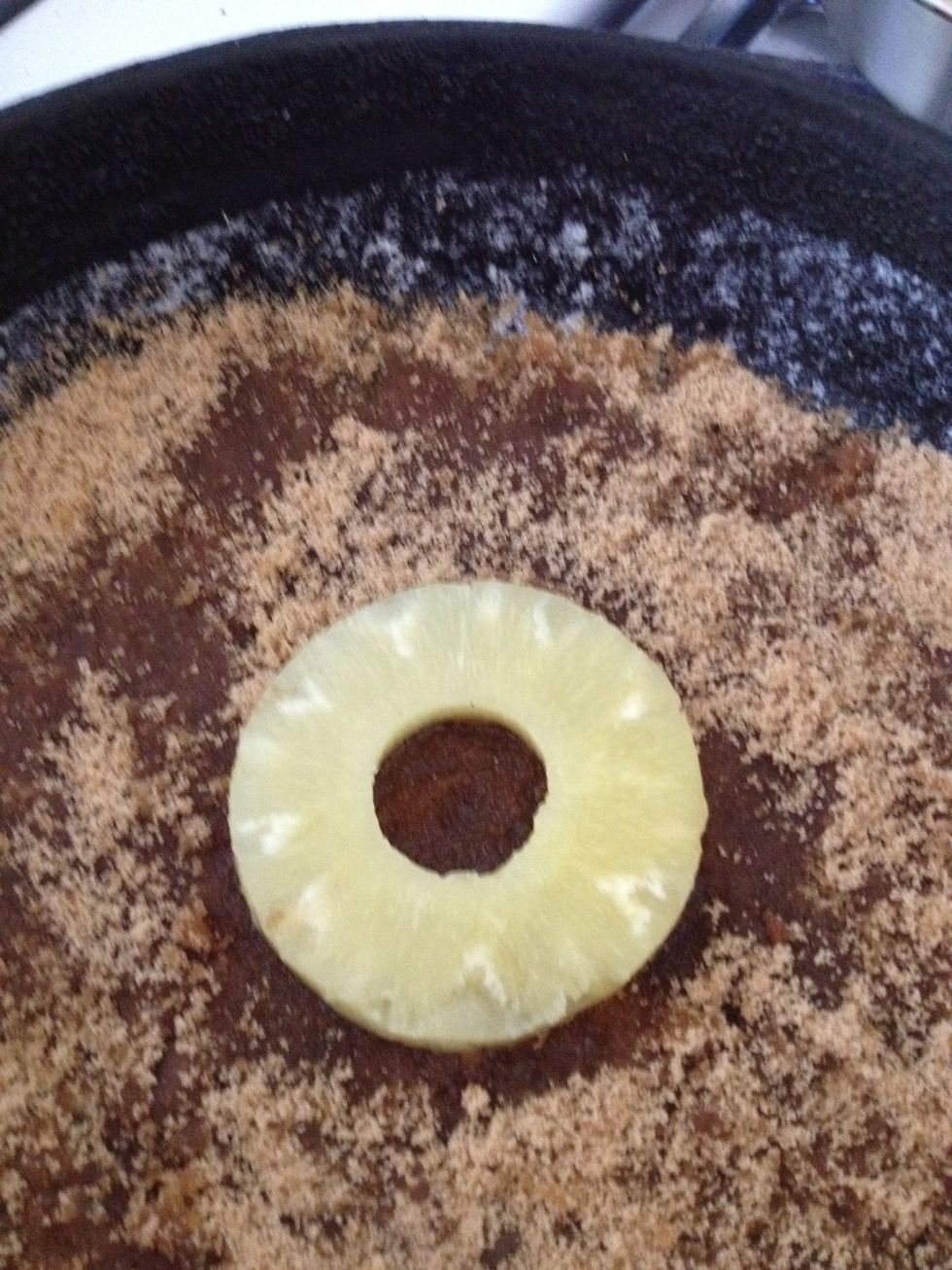 Place pineapple slices around the pan. You can arrange them in a nice "design" if you want. I like to put one in the middle and then arrange the rest around it.
Like this!
Next we're going to make the cake batter. This is really easy because everything goes into one bowl...
...the flour, sugar, baking powder, salt…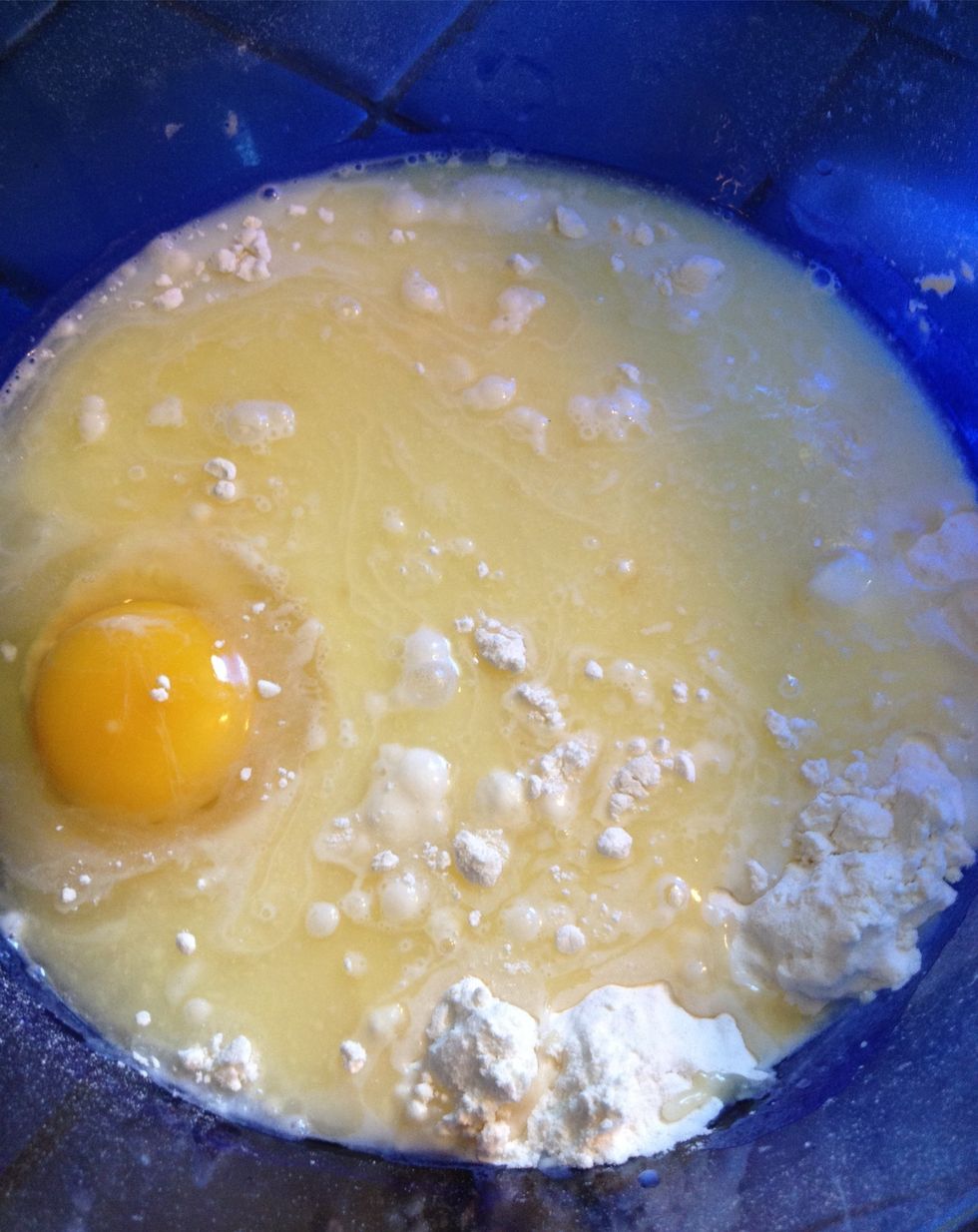 ...the milk, melted butter, egg and vanilla (measurements are in supplies).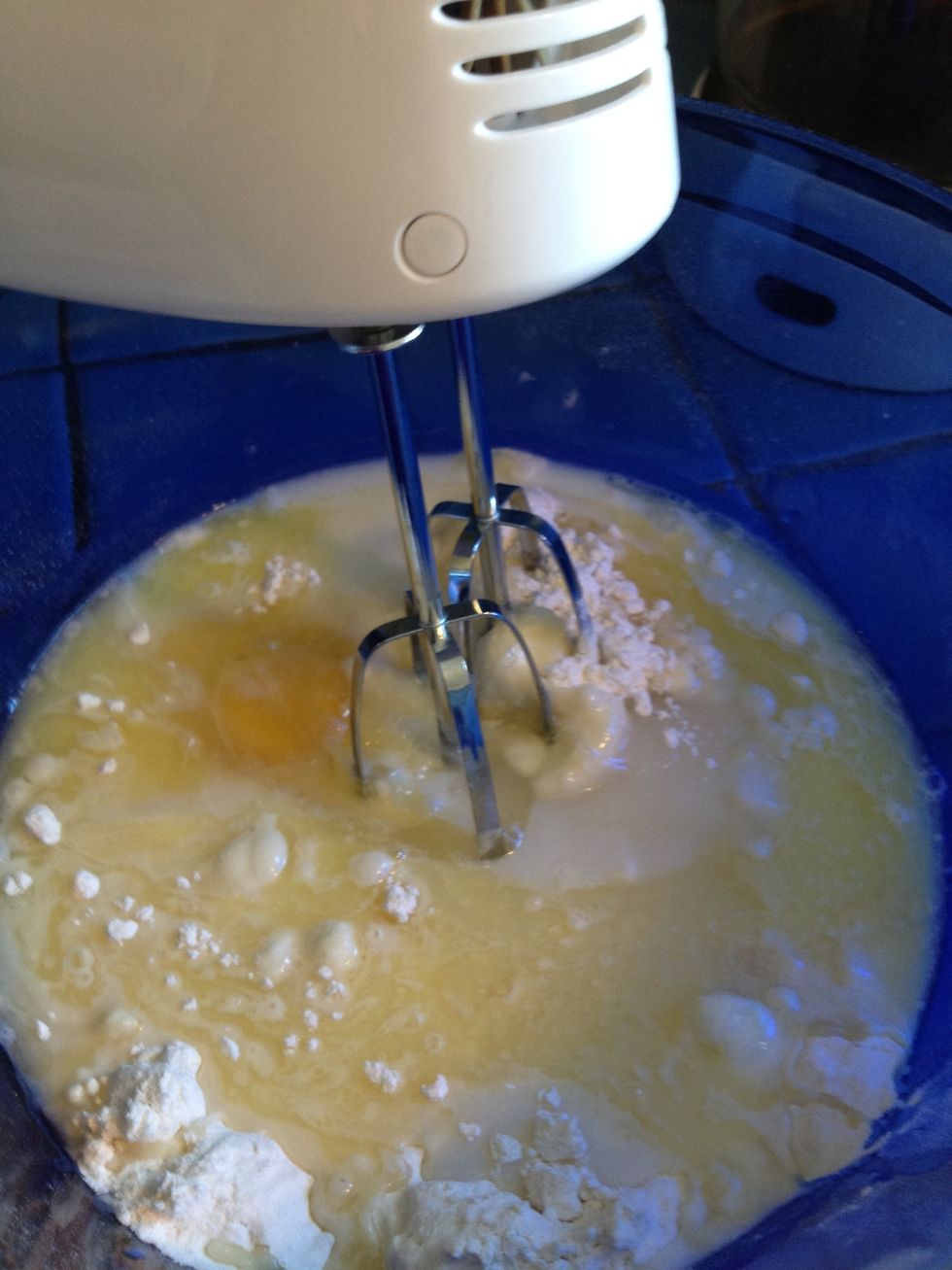 Blend 1/2 minute on low speed, scraping bowl constantly.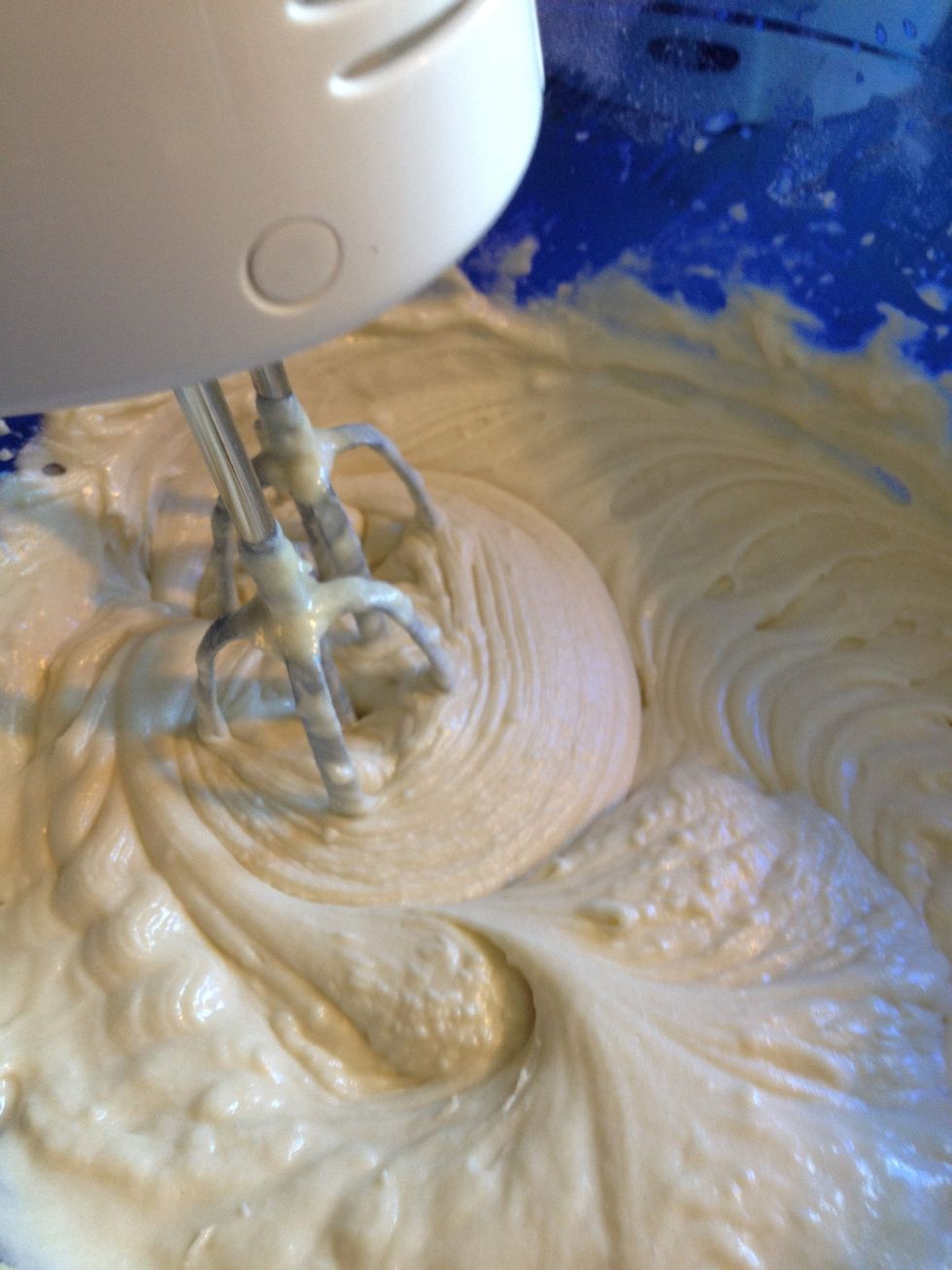 Then beat three minutes on high speed.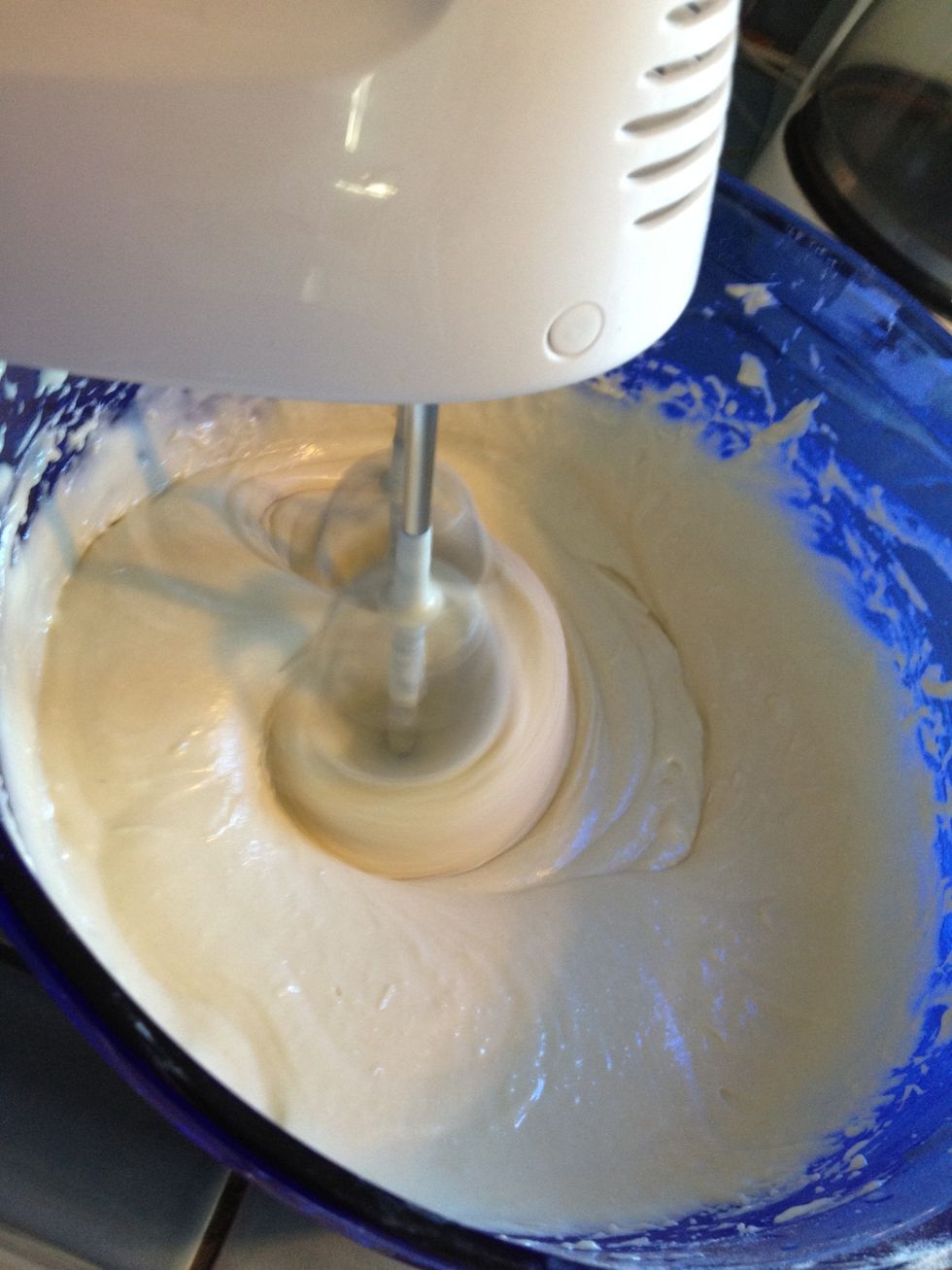 Mmmmm...lookin' good!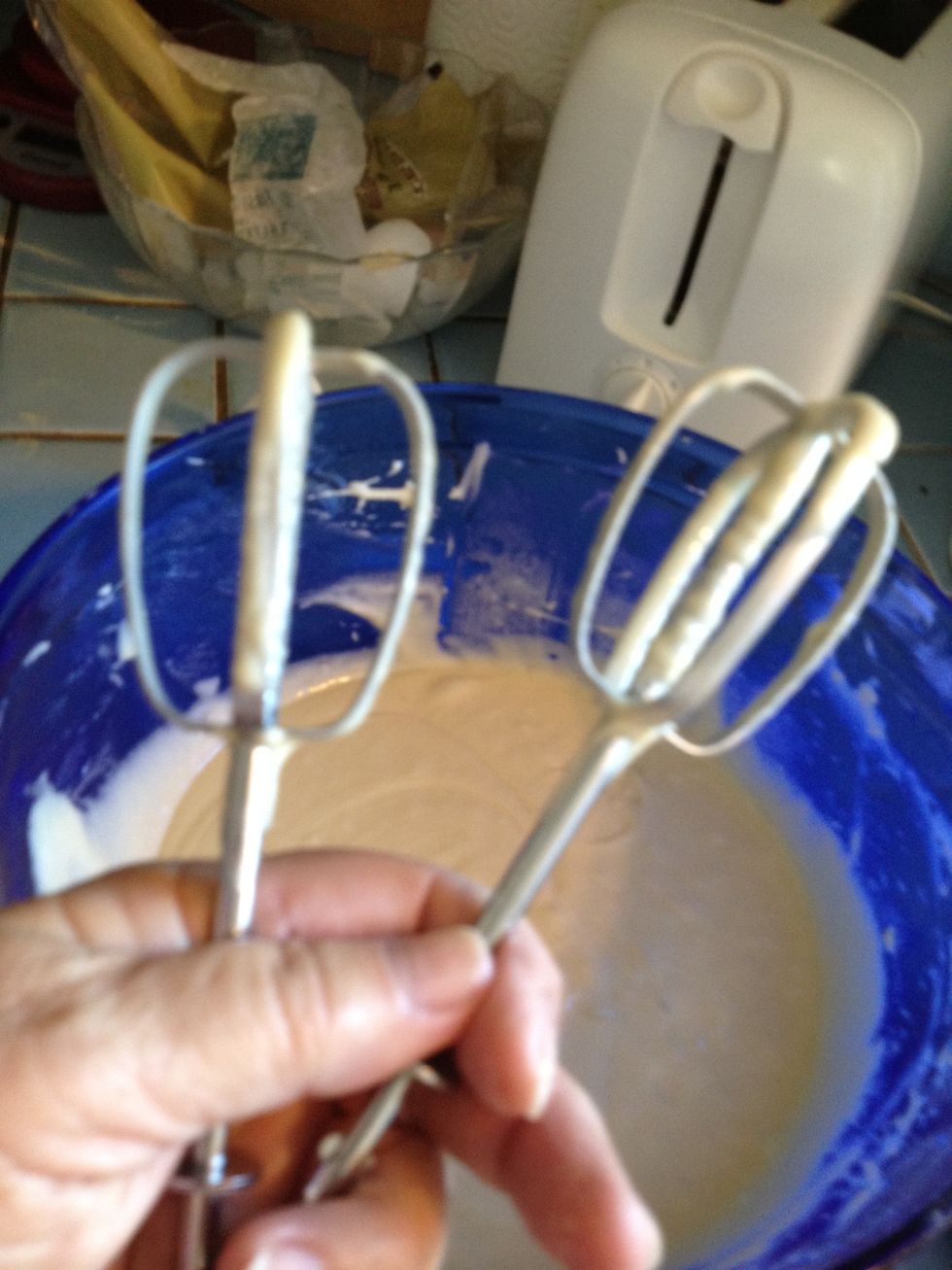 Lick the beaters clean. Or let your kids, honey, friends or family lick them.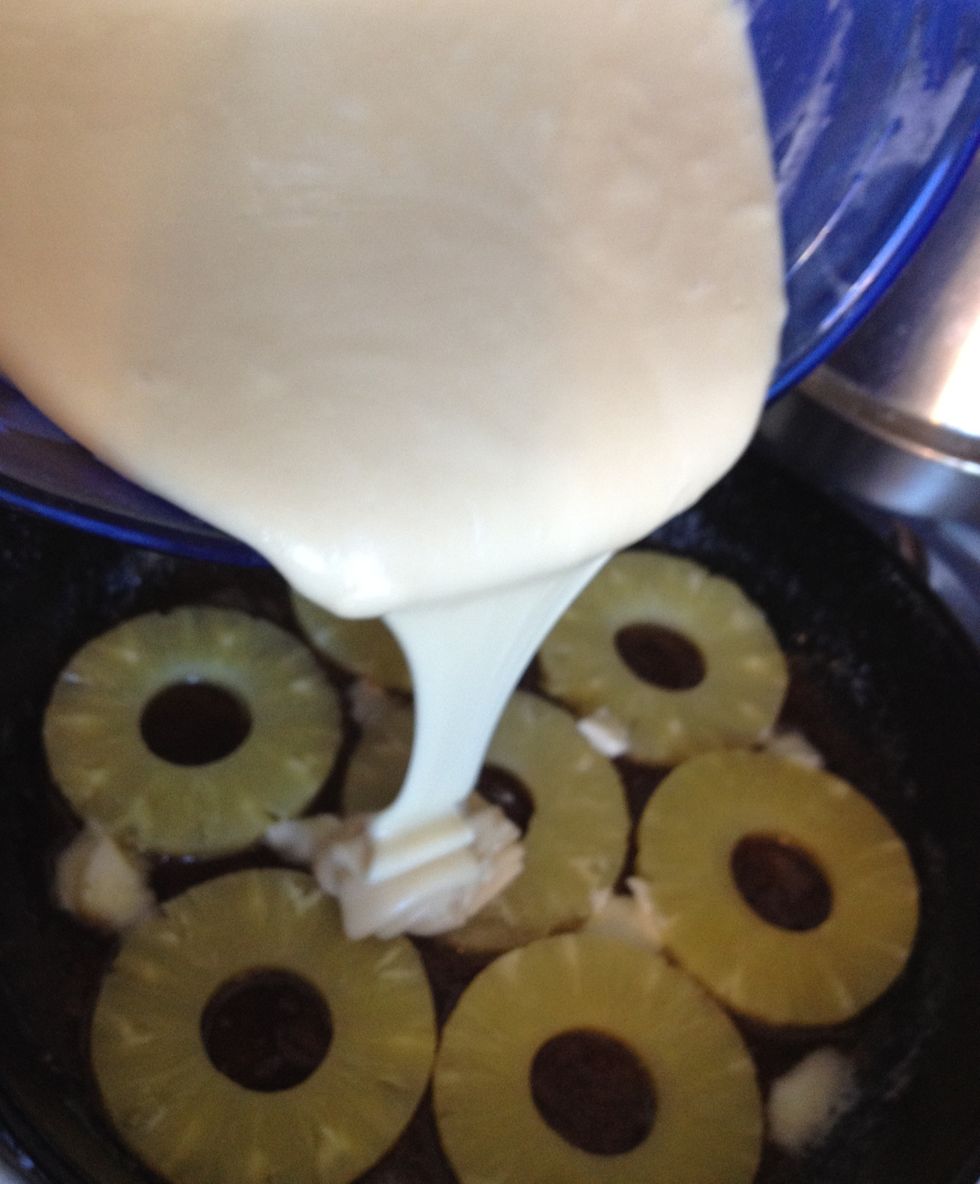 Pour batter evenly over the pineapples in the pan.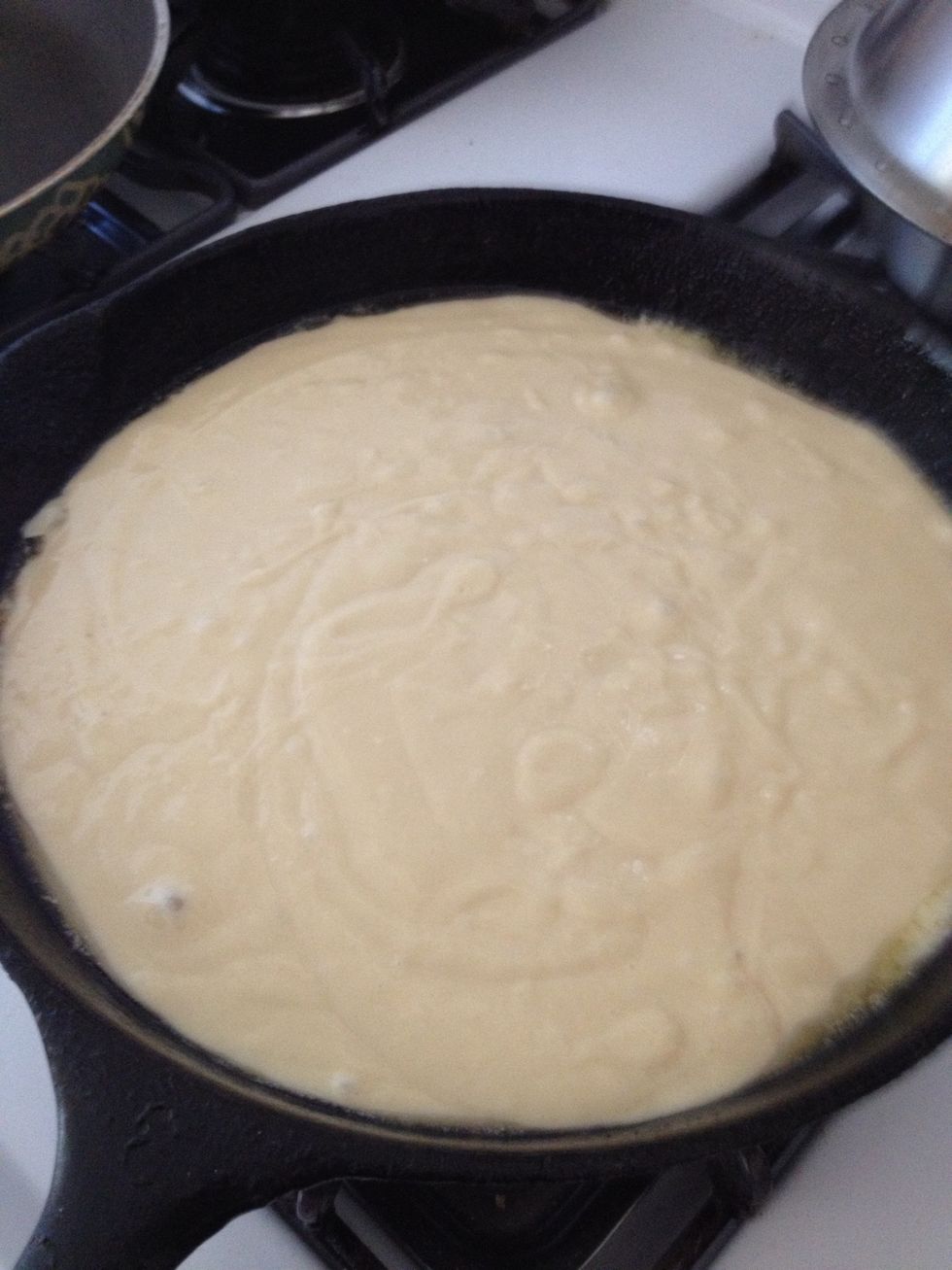 So it looks like this.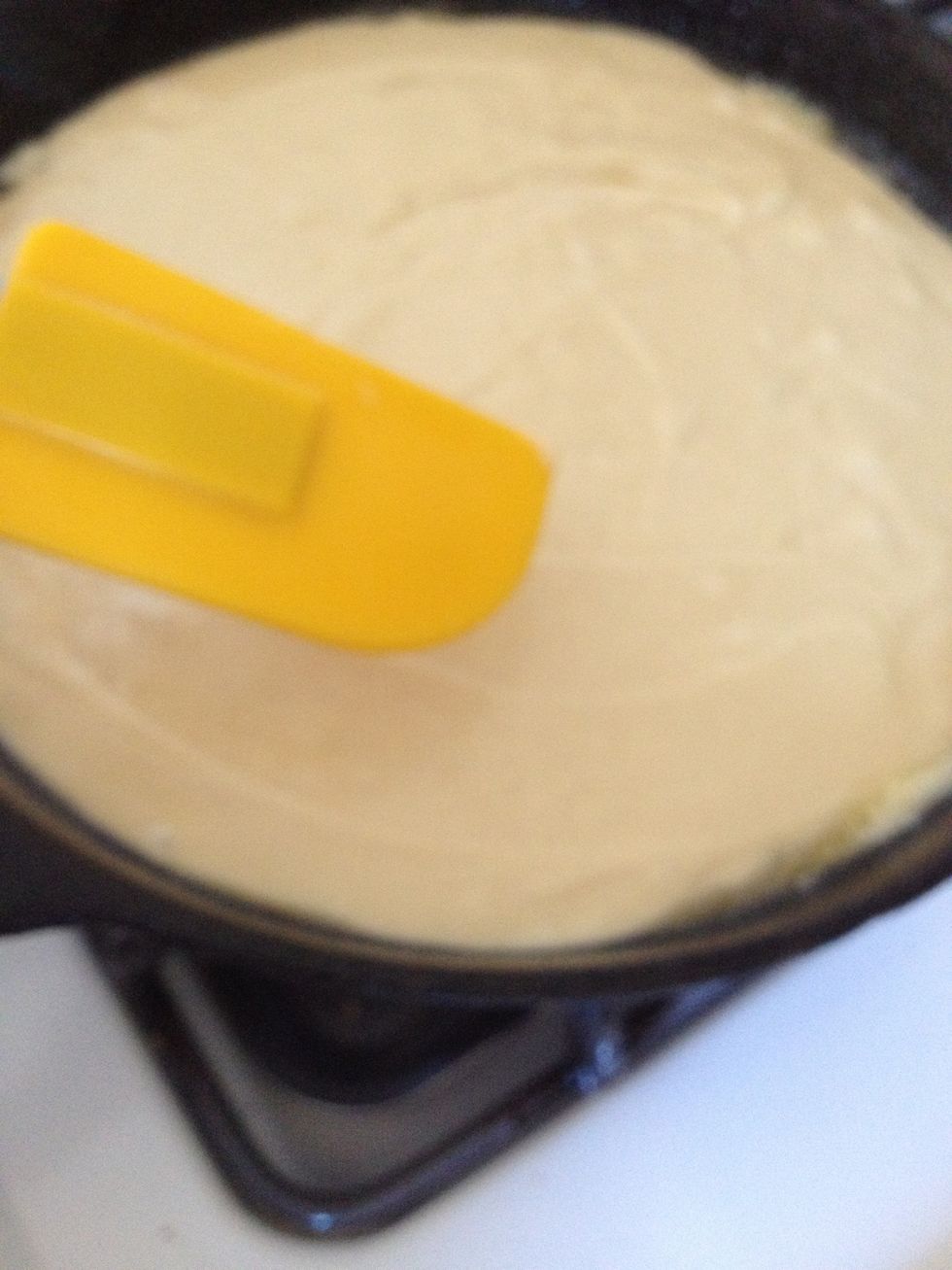 Use a spatula to make sure the batter goes evenly to the edge and take out any air bubbles.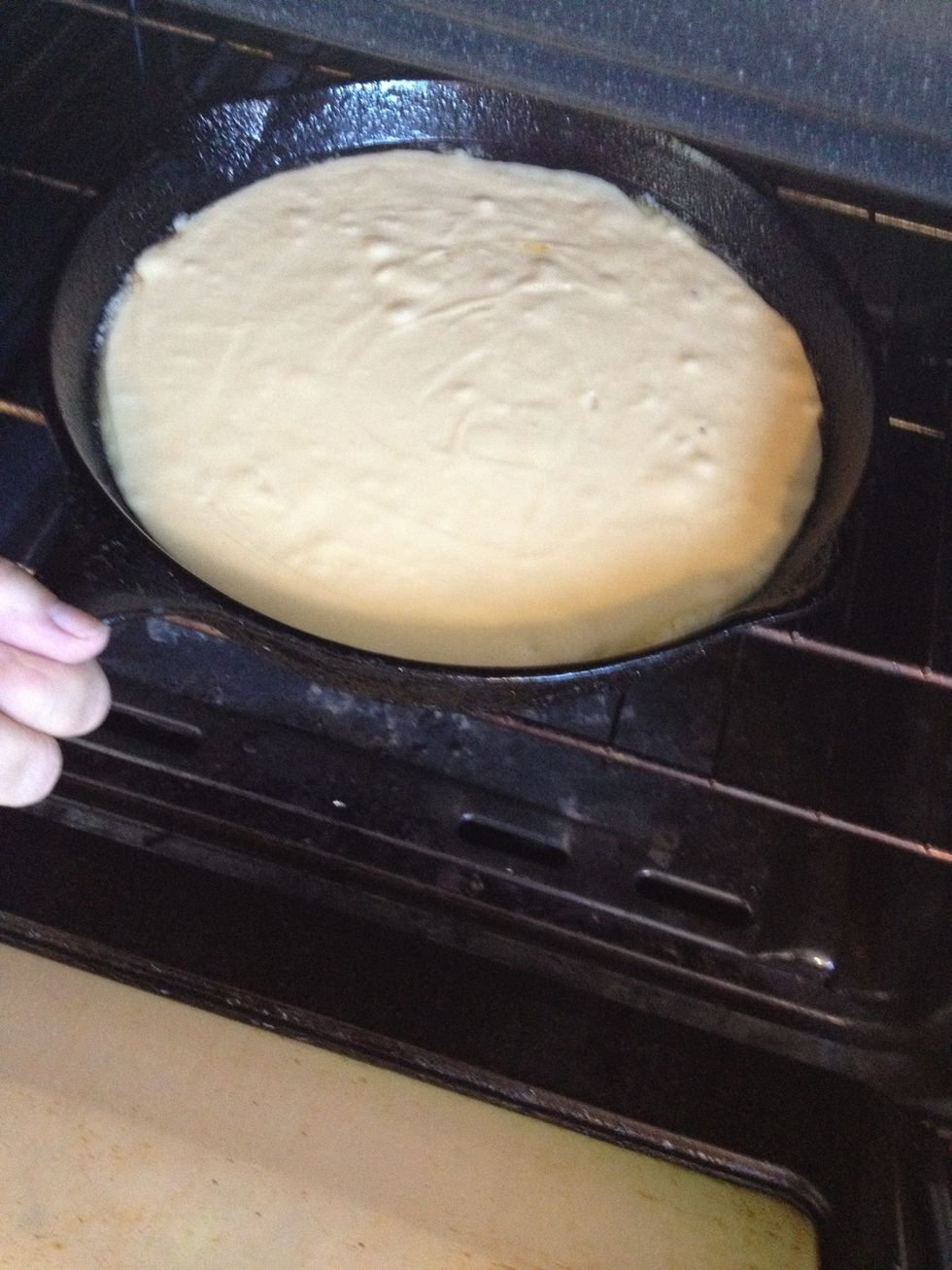 Into the oven! Bake 35 to 45 minutes or until a toothpick inserted into center comes out clean.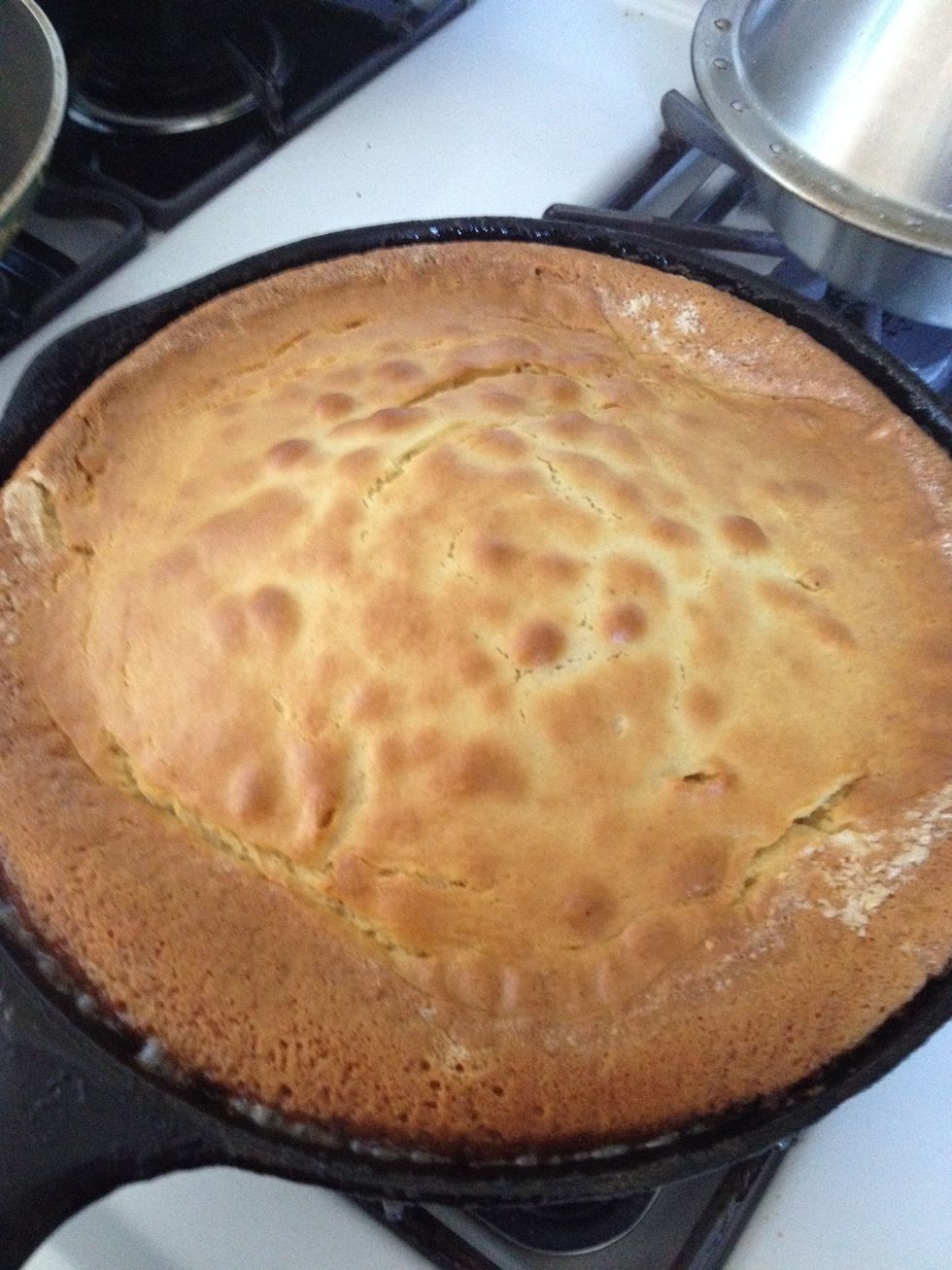 All done!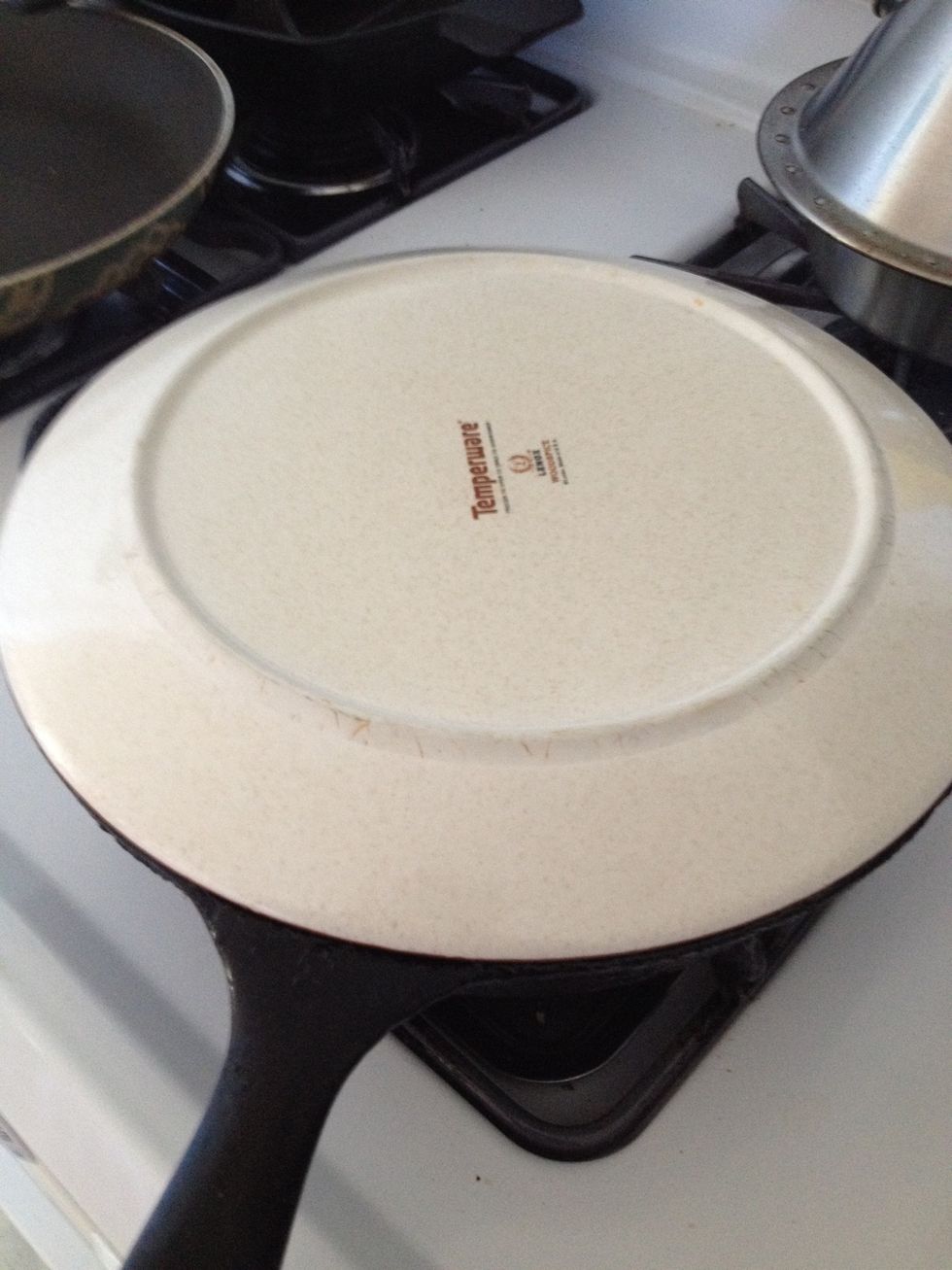 Now here comes the fun part – turning it upside down. Place a plate over the pan...
...and invert the pan so the cake comes out onto the plate.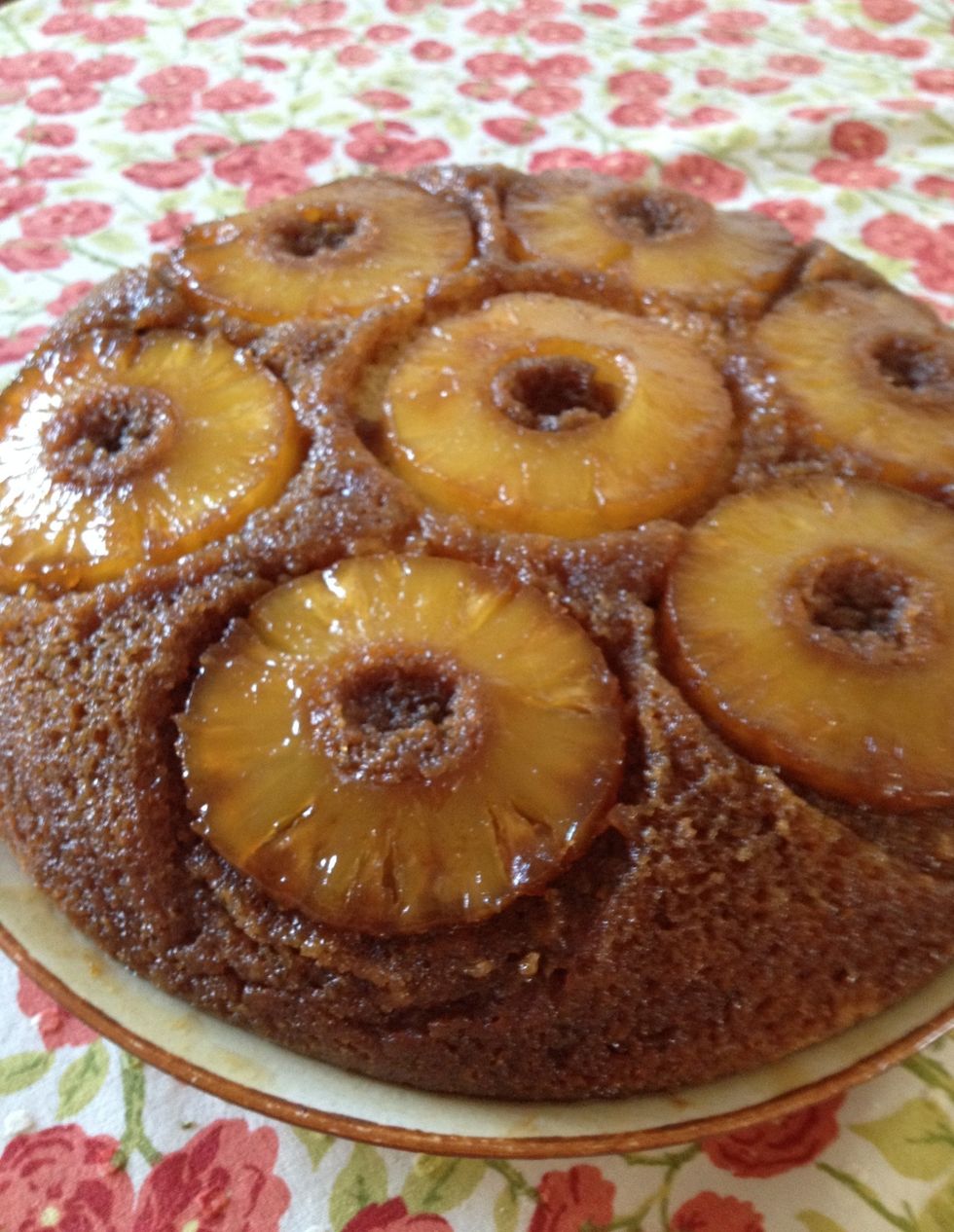 Like this! The brown sugar and butter have caramelized and made the cake sweet and crunchy on the outside complemented by the juicy pineapple. Is your mouth watering yet?!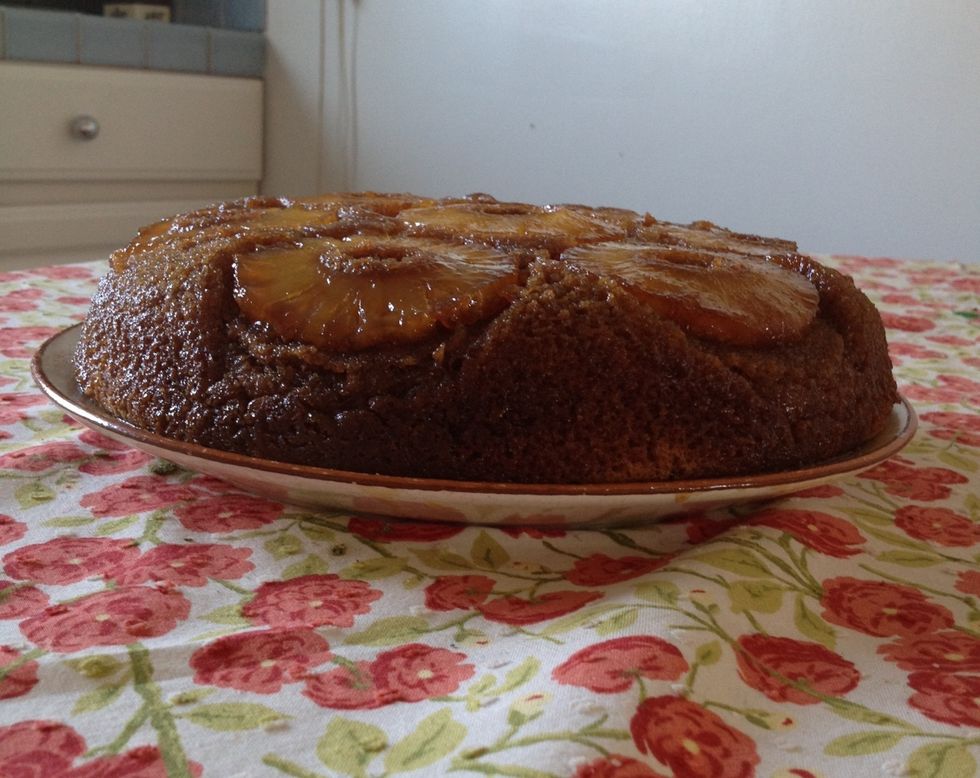 Side view!
¡Ta da! There you have it. See? I told you this was going to be easy! Serve warm. Serve with whipped cream if you like. Enjoy!
1/4c butter or margarine
1/2c Brown sugar (packed)
1.0 Can of sliced pineapple
FOR CAKE BATTER:
1/4c All-purpose flour
1.0c Sugar
1/2tsp Baking powder
1/2tsp Salt
3/4c Milk
1/3c Butter
1.0 Egg
1.0tsp Vanilla
Felicia Gustin
I love to create! All kinds of things. Food, crafts, jewelry, art, photos, theater, events, history, social justice. My proudest creation is my daughter!
style="margin-bottom:60px;">