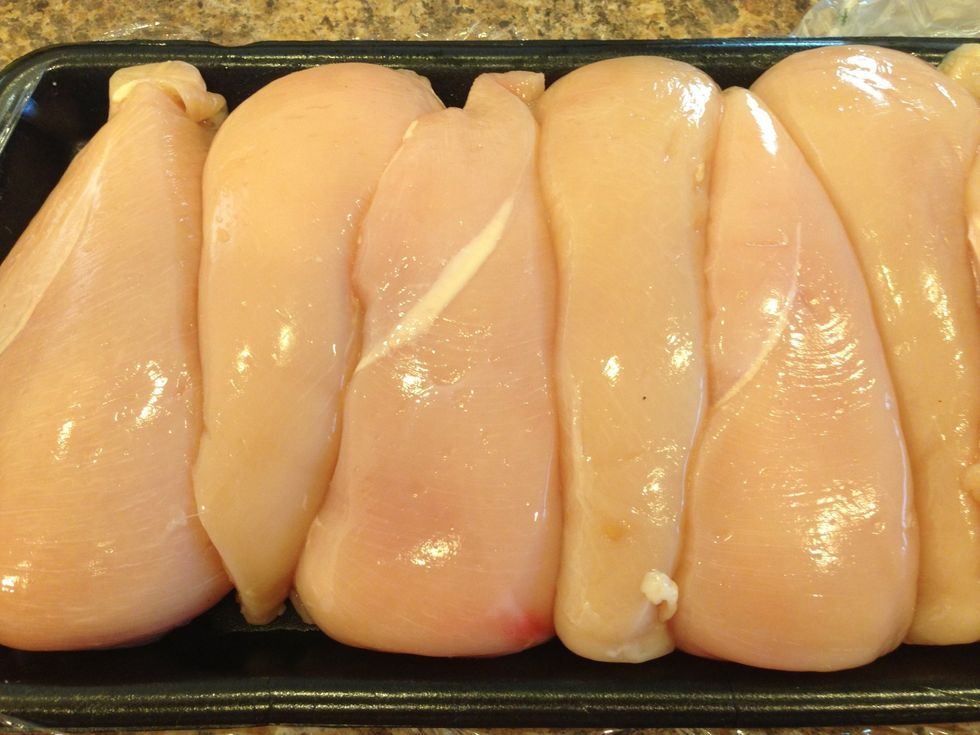 Start with 6 chicken boneless, skinless chicken breast
Cube the chicken into bite size pieces.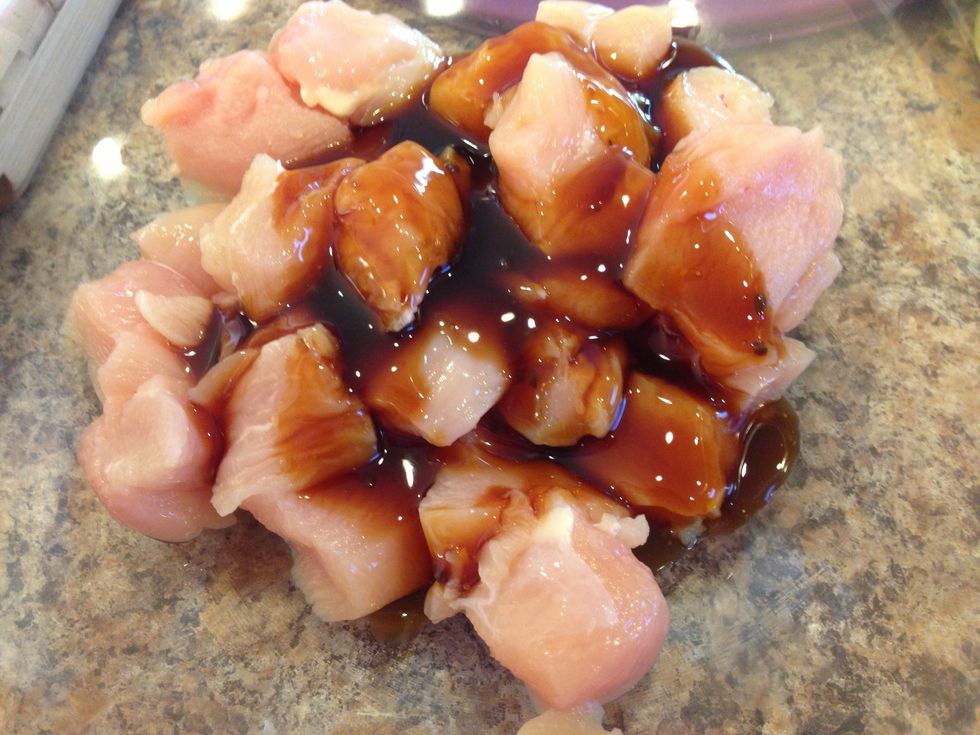 Put the cubed chicken on a large bowl and add Teriyaki sauce. You can use 1/2 cup sauce all the way to 1 cup depending on what you like.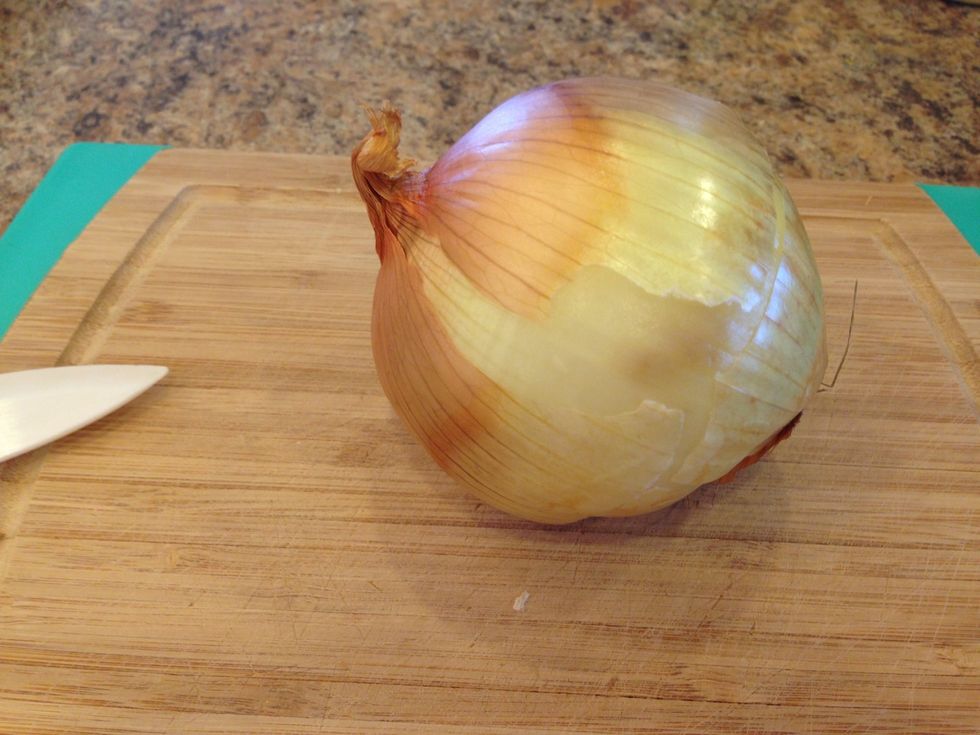 Peel and quarter 1 onion into bite size pieces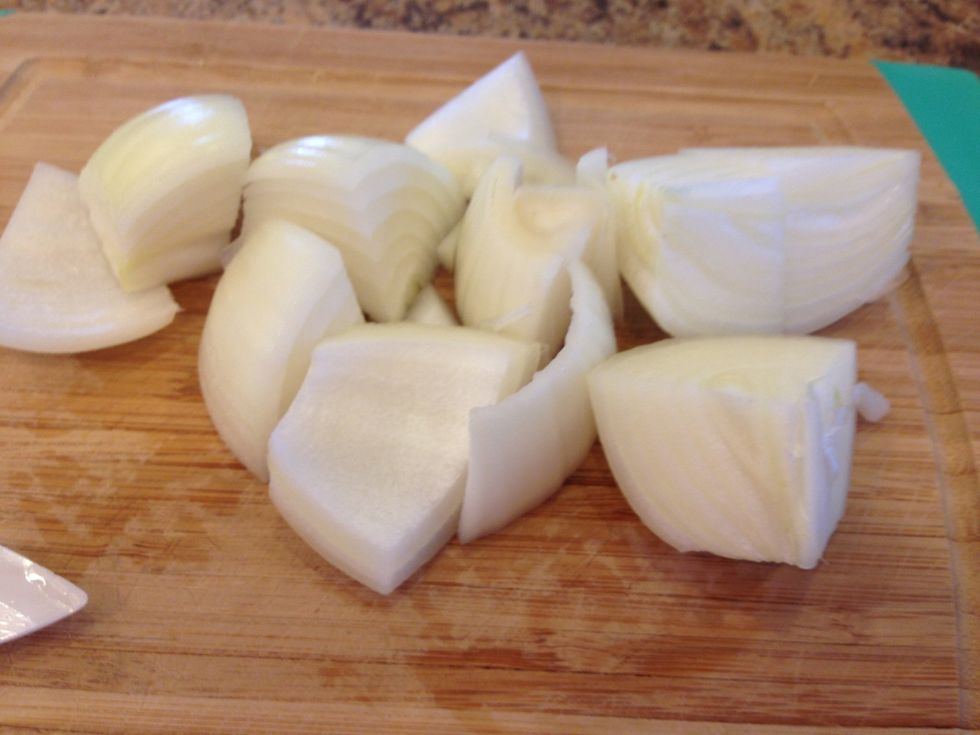 They should look like this when you're done.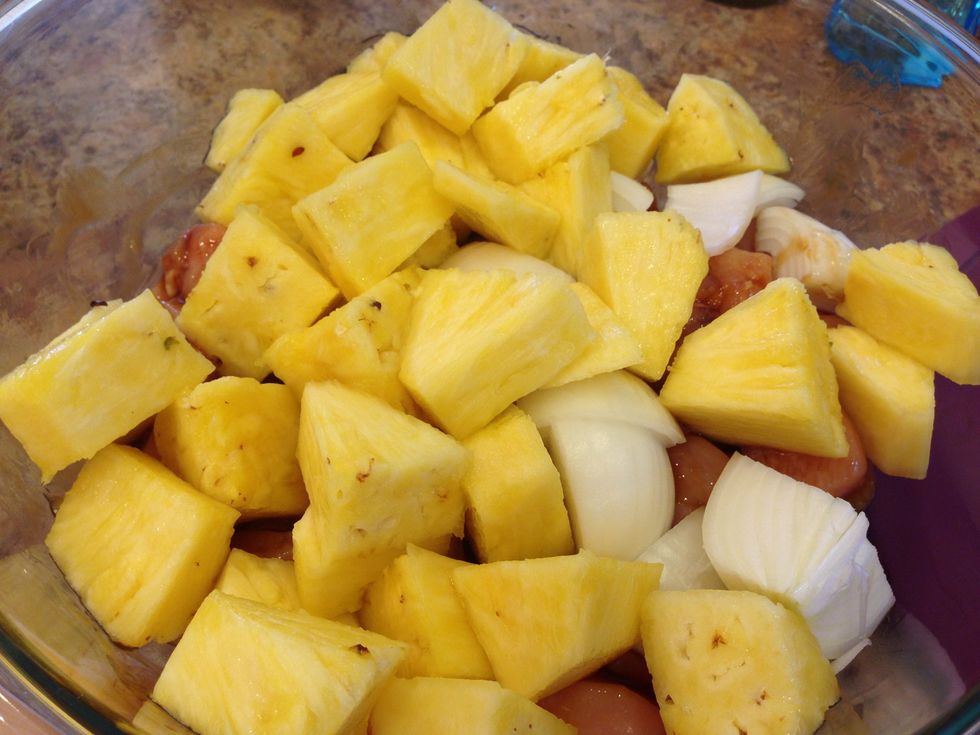 Add fresh cubed pineapple and the onions to the bowl with the chicken. Stir everything together.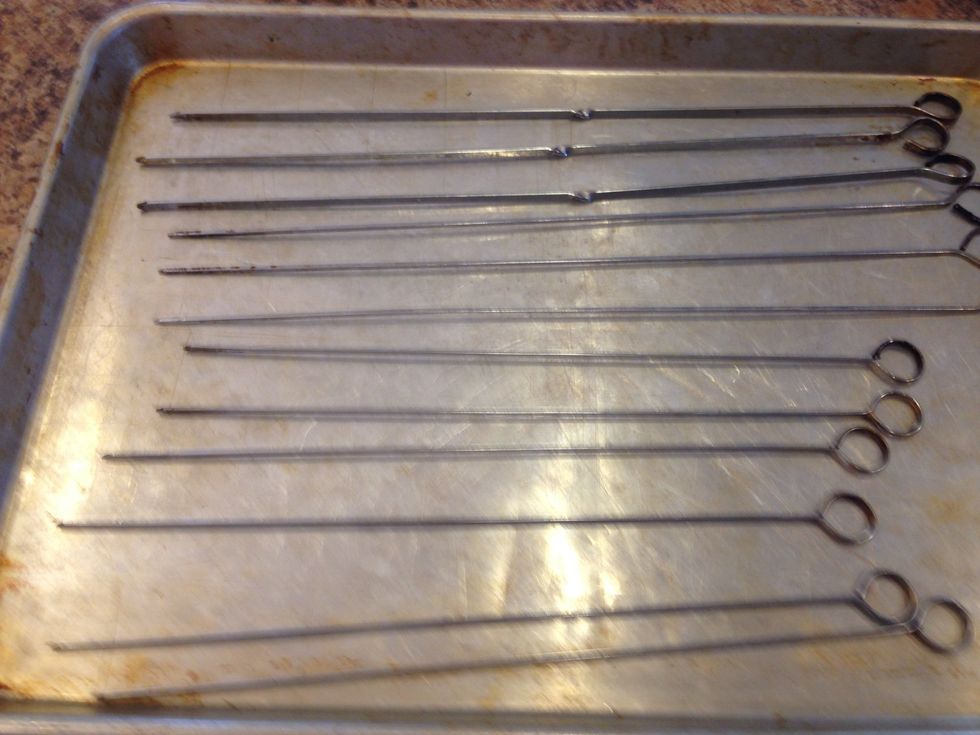 Get ready to skewer. I use metal skewers because they are easier to thread, they won't lite on fire, and most of the time they are larger so you can fit more on each one.
Alternate the onions, chicken, and pineapple. I also wrapped a few pieces of chicken in bacon. It's so yummy!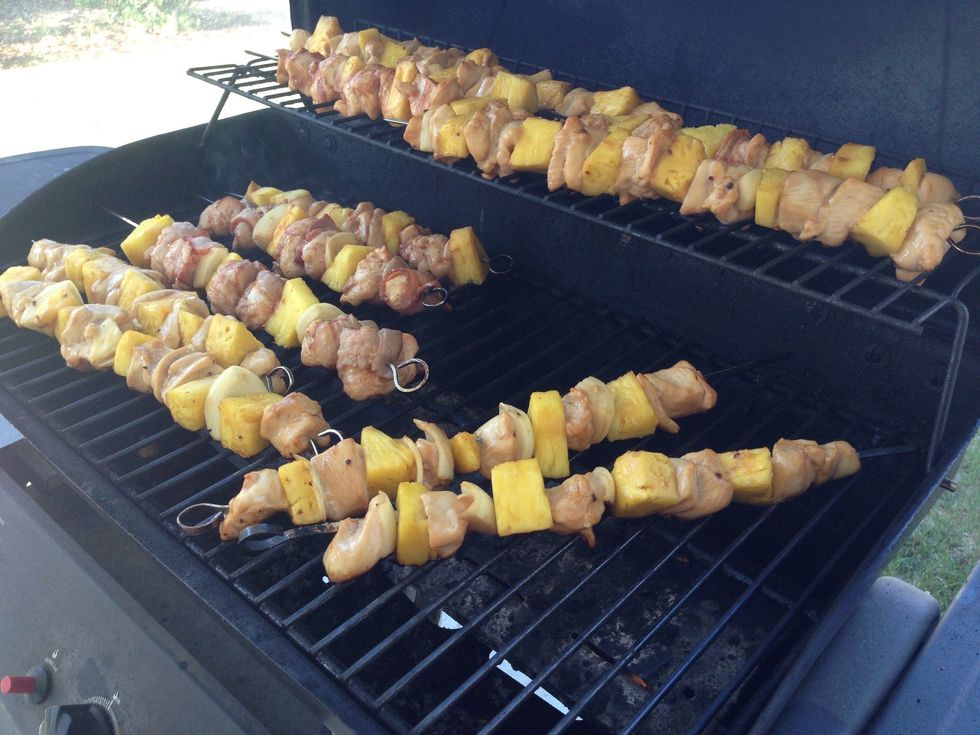 Add skewers to a pre-heated medium heat grill. Grill for 20-25 min. Be sure not to turn to early...the chicken will release when it's ready to be turned. Pull off the grill and enjoy!!!!
6.0 Boneless, skinless chicken breast
1.0 Yellow onion, medium size
4.0c Chopped pineapple-fresh is best :)
1/2c Teriyaki sauce- can use up to one cup
8.0c Skewers-metal although you can use bamboo