Make Pineapple Shrimp Brown Fried Rice
2620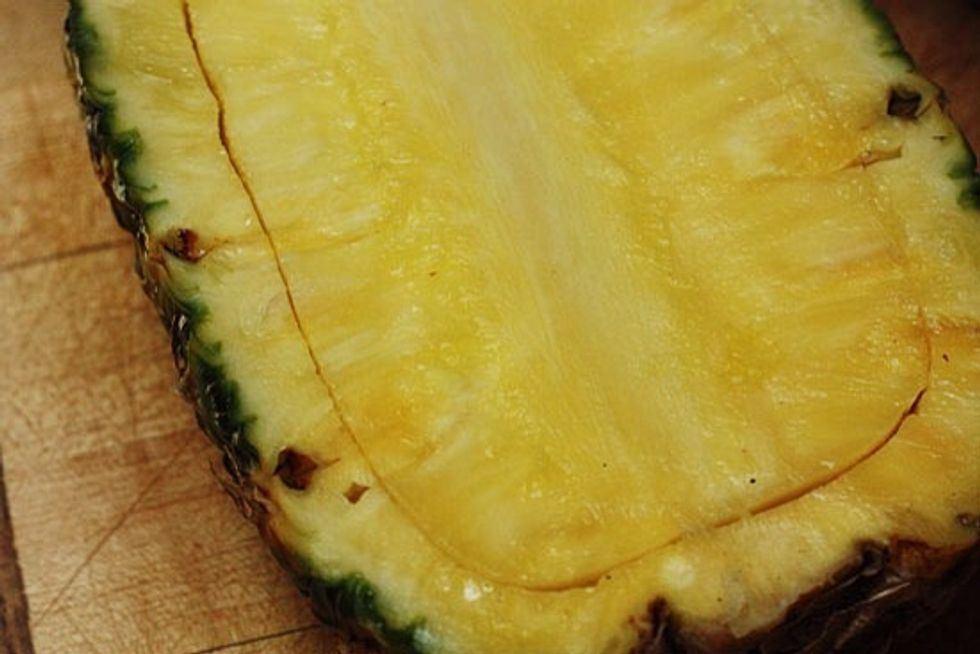 Cut a pineapple in half and hollow out both halves to make two bowls.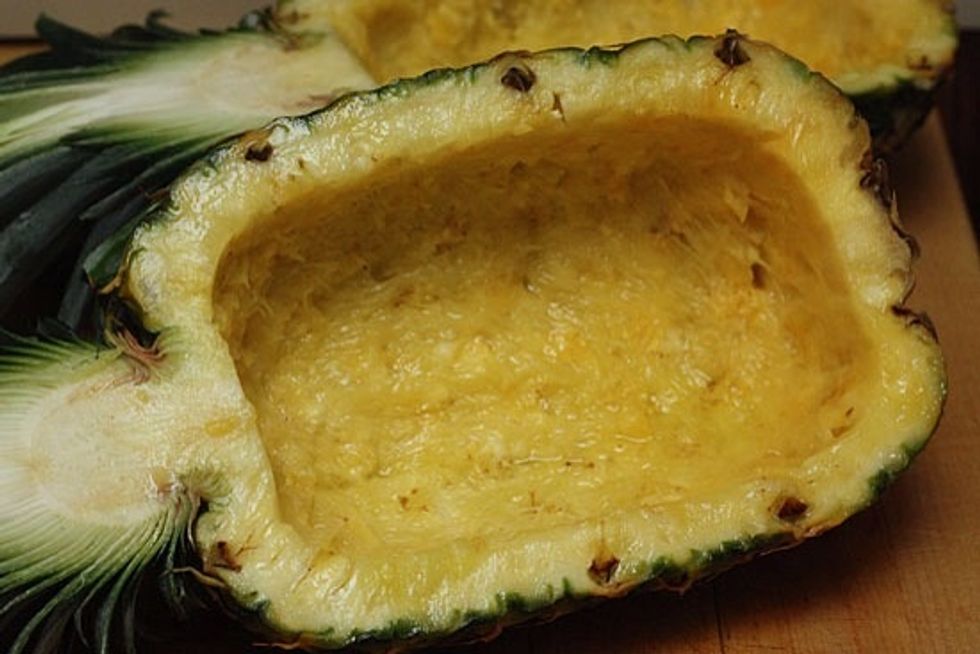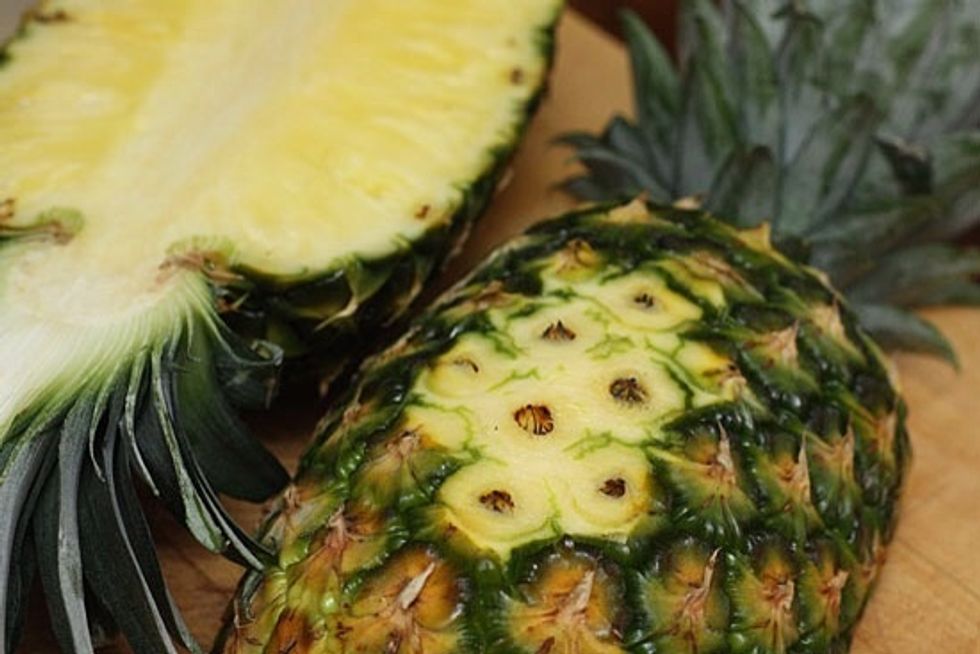 Cut a piece off the bottom of the pineapple halves to create a flat base. Cut the pineapple into small pieces and set aside.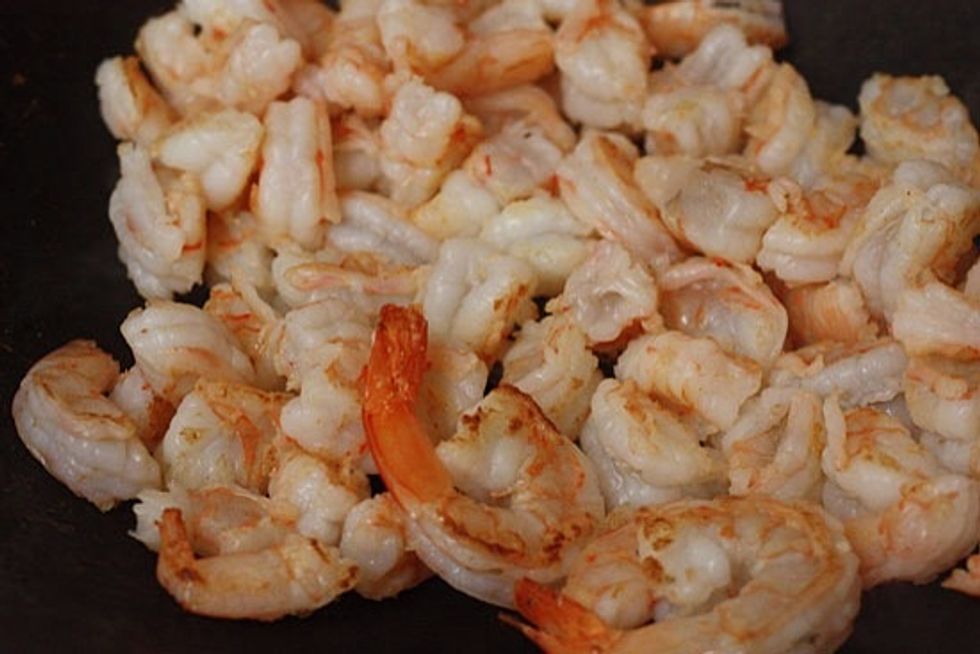 Heat a nonstick wok on high heat; when hot add oil. Add shrimp and cook a few minutes until almost cooked though. Set shrimp aside.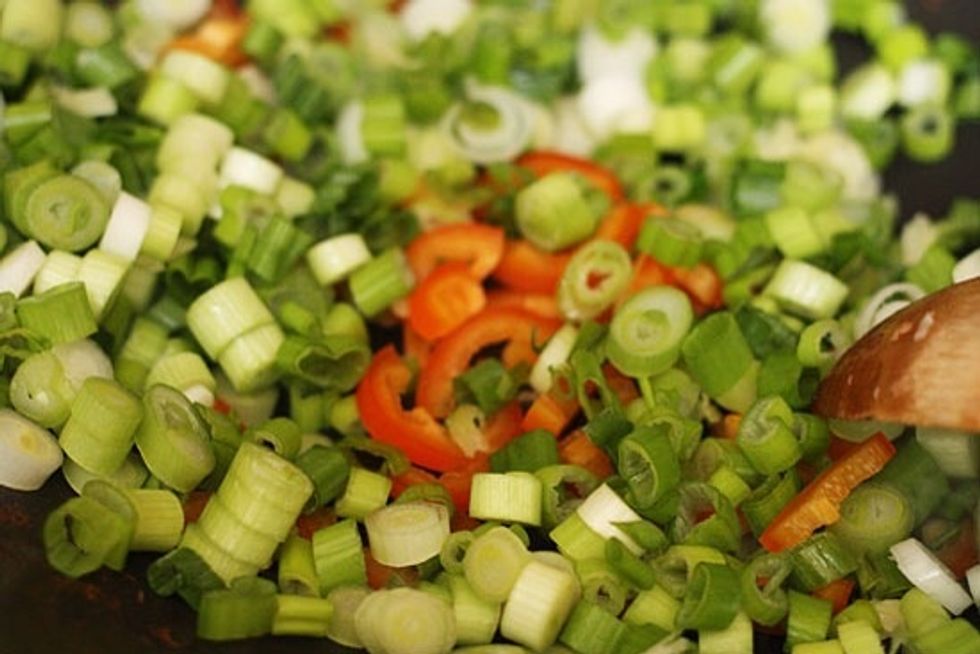 Add the scallions, chili and garlic to the wok.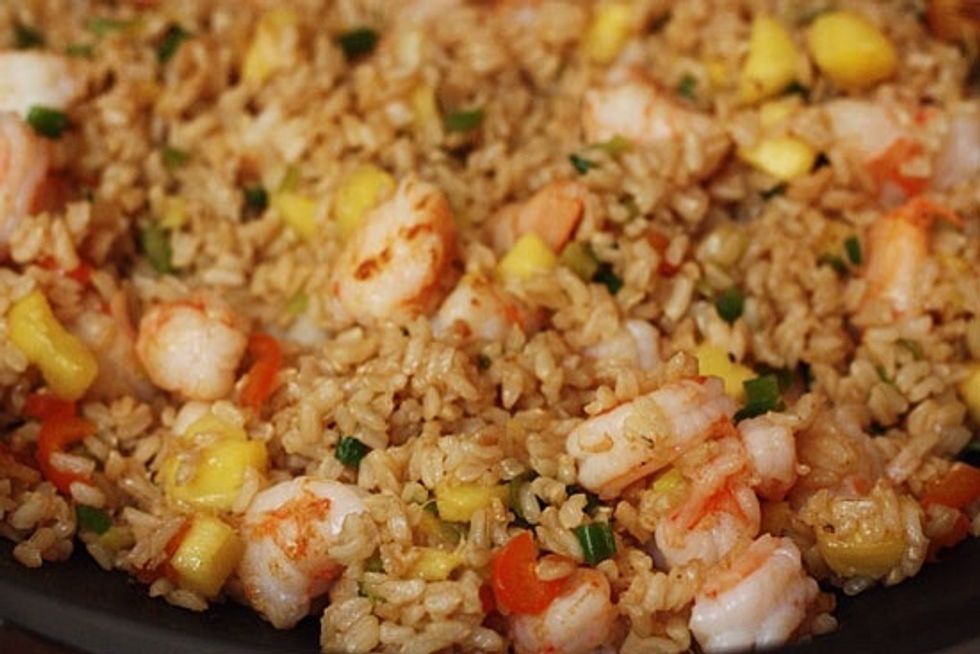 Saute about a minute, then add the rice and pineapple and stir a few times. Add soy sauce and fish sauce, stir to mix all the ingredients and cook another 30 seconds.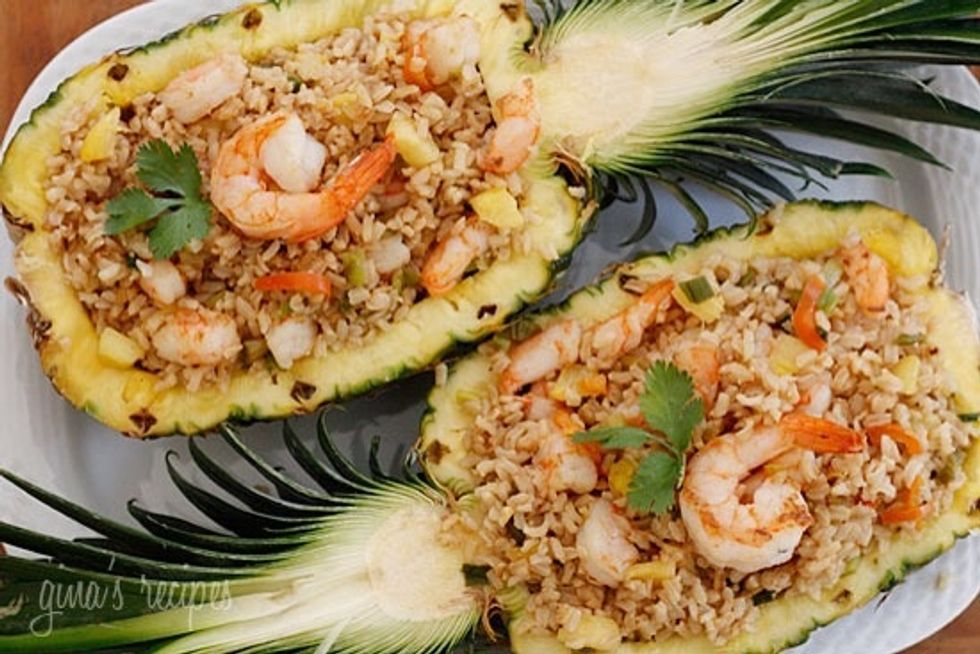 Place in hollowed out pineapple cut in half lengthwise. Garnish with cilantro.
1.0c (uncooked) brown rice
1.0tsp Oil
1.0c Shrimp
1.0c fresh pineapple, cut into small chunks
5.0bnch scallions, chopped
3.0 Cloves garlic, minced
1.0 fresh chili pepper or jalepeno, chopped
2.0tsp soy sauce (or more to taste)
1.0Tbsp fish sauce
cilantro for garnish