Make Pineapple Oolong Chicken on a Bed of Rice
34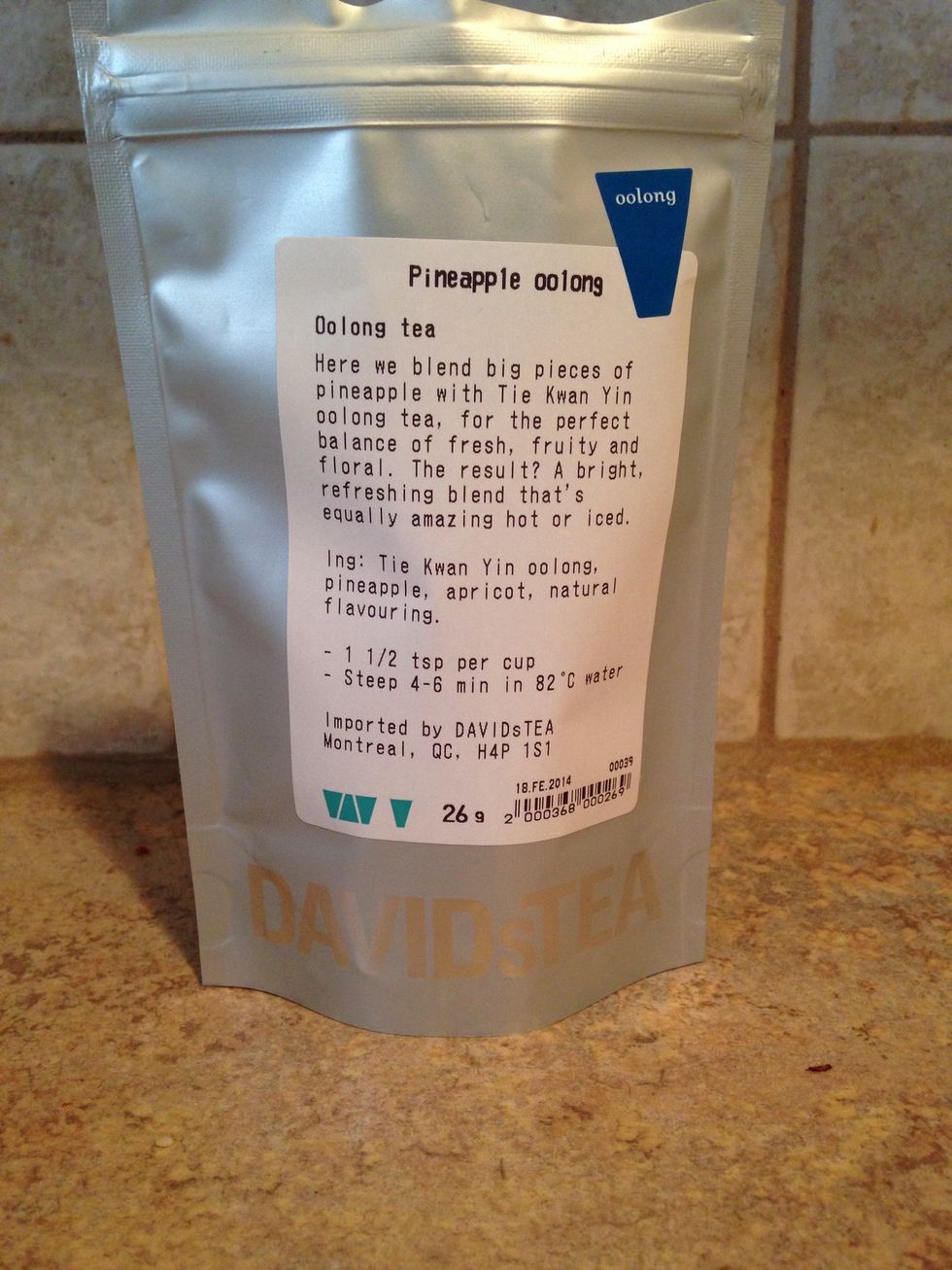 Visit your local DAVIDs Tea and pick up the incredible Pineapple Oolong tea. For this recipe you will need two tablespoons for maximum flavour.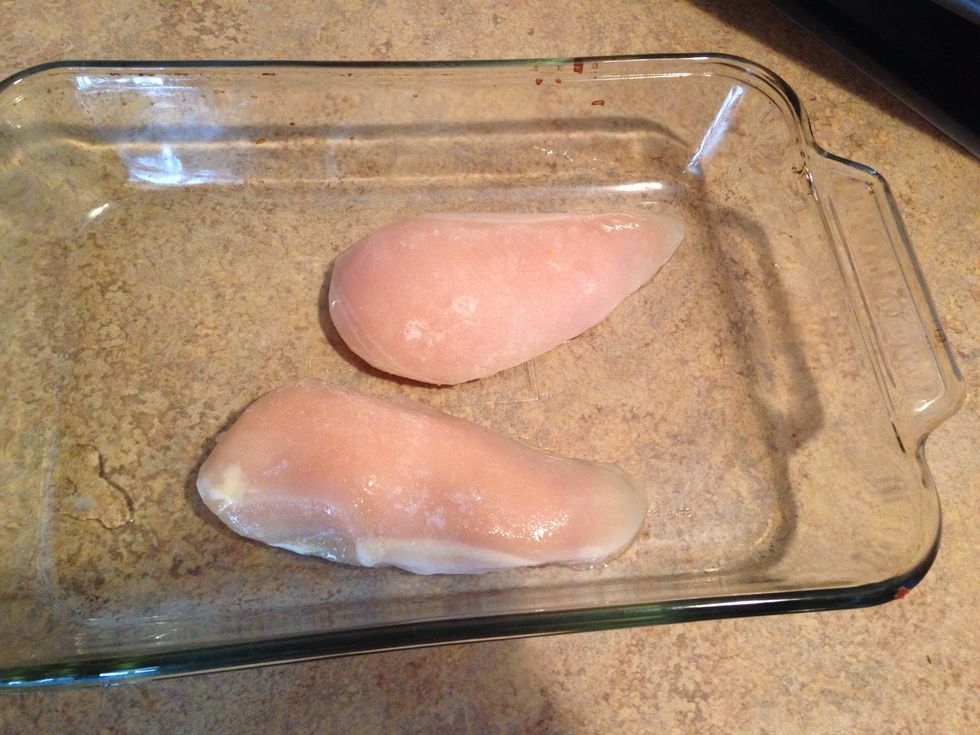 Partially defrost (or use fresh) 2 medium-large sized chicken breasts. I often put them partially frozen in the crockpot to avoid overcooking. No one likes rubbery chicken!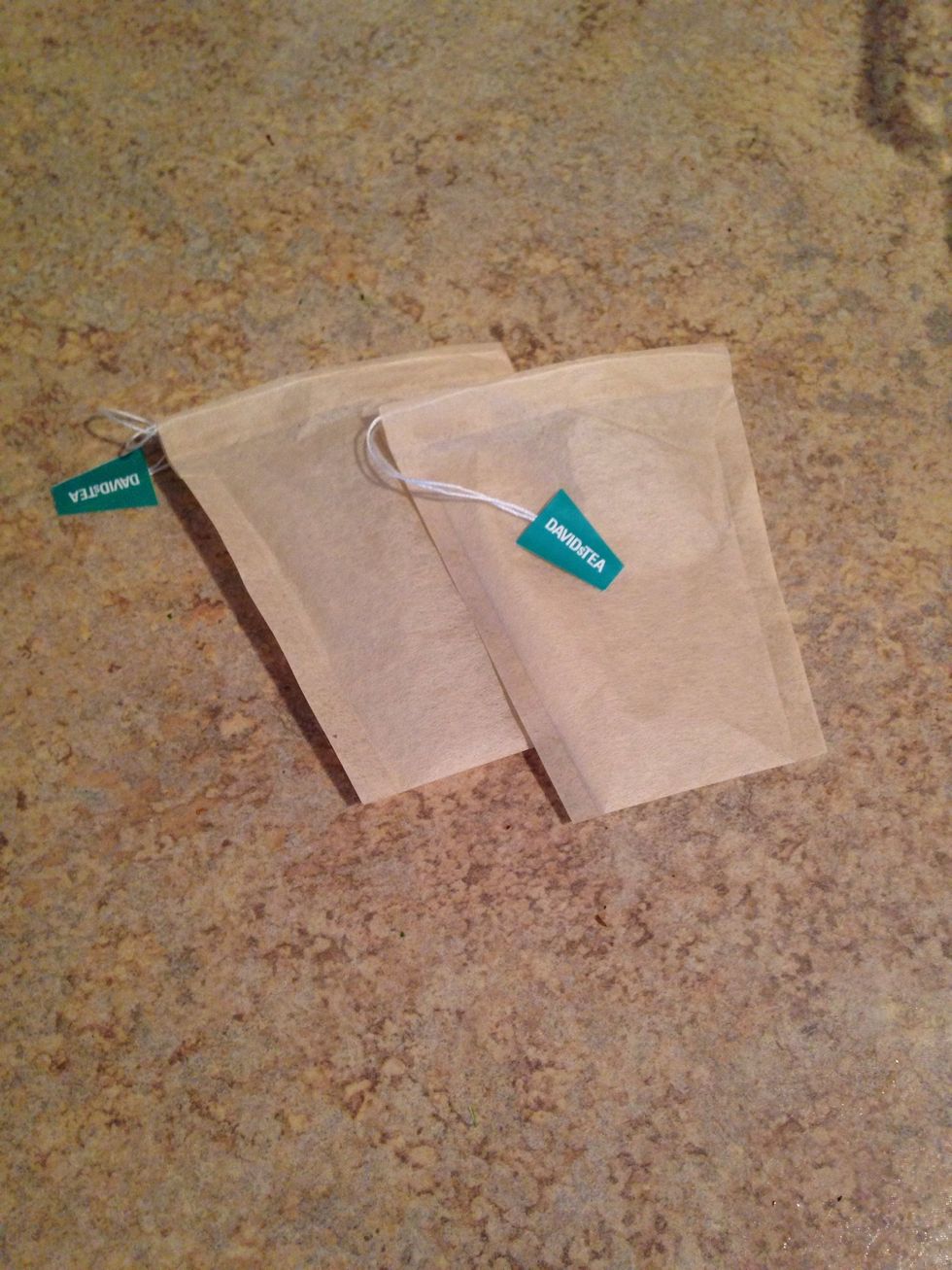 Take out two of you DAVIDs Tea filters and add a tablespoon of your Pineapple Oolong into each of them, and pull string tight.
Look how beautiful that Pineapple Oolong looks!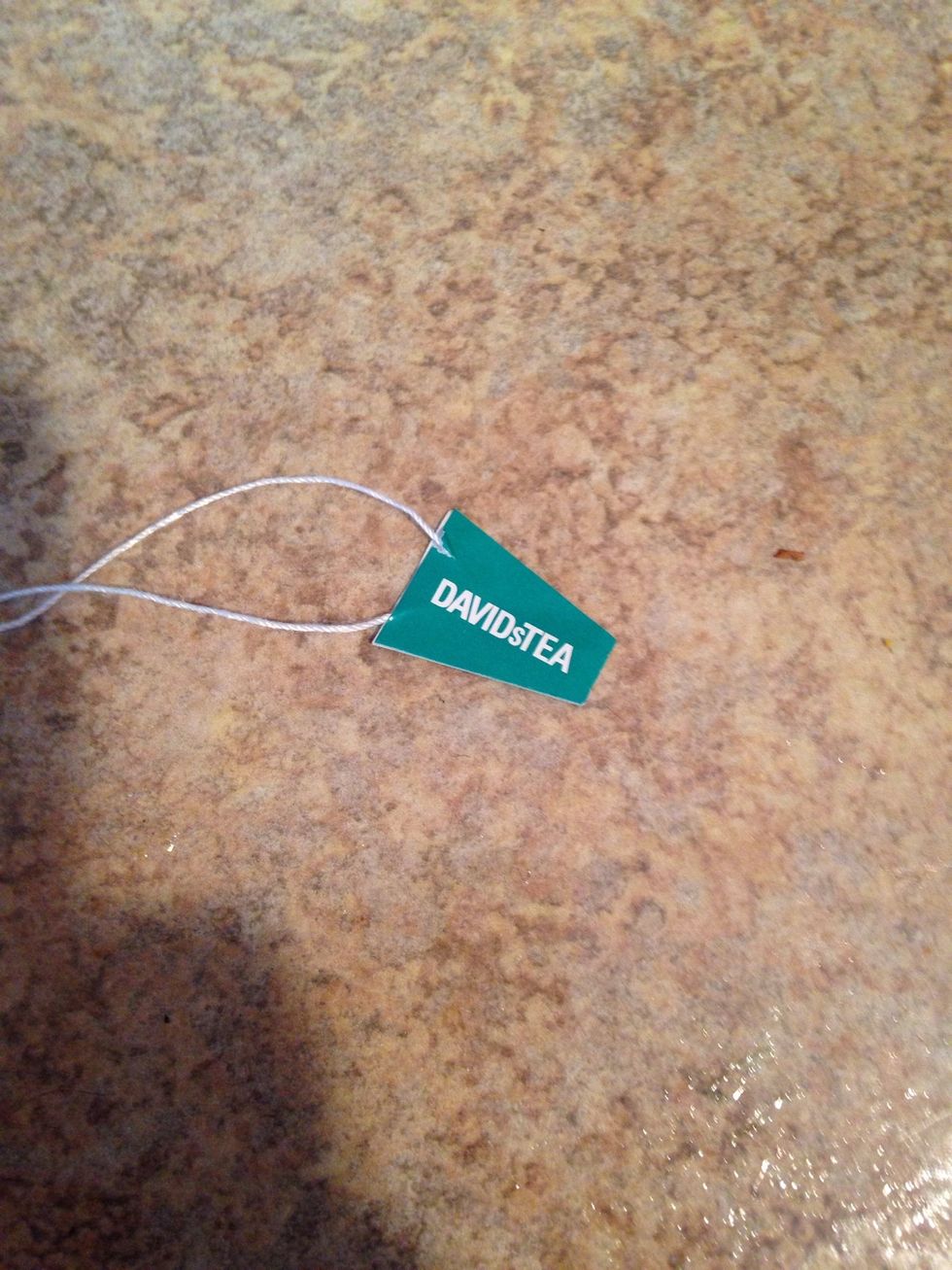 While I adored the little logo teacup on the filter, I don't enjoy eating them. Remove this little tag for this recipe.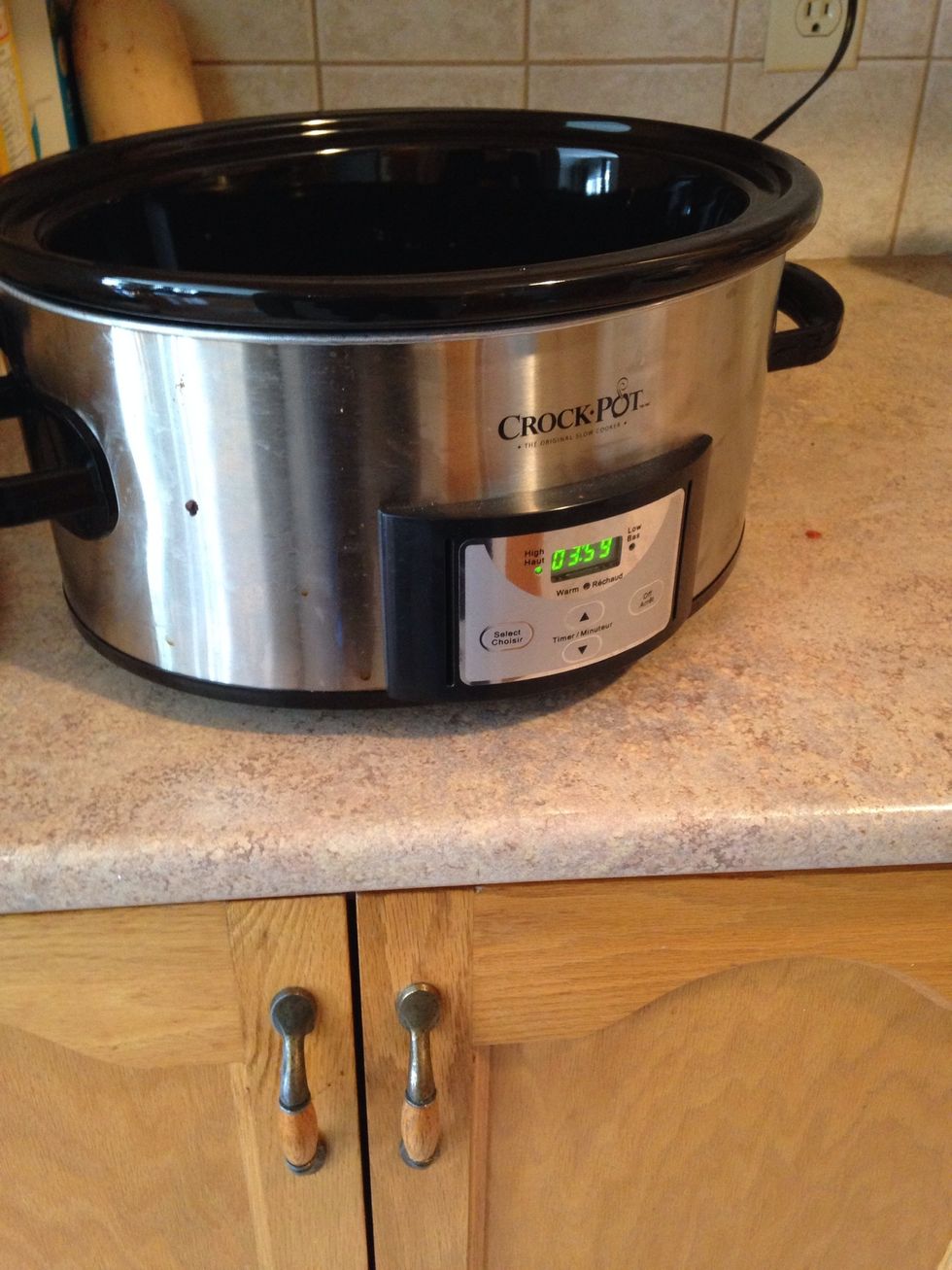 Get that crockpot out! You know, the one you had to have that you swore you'd use from a the recipes you've pinned on Pinterest.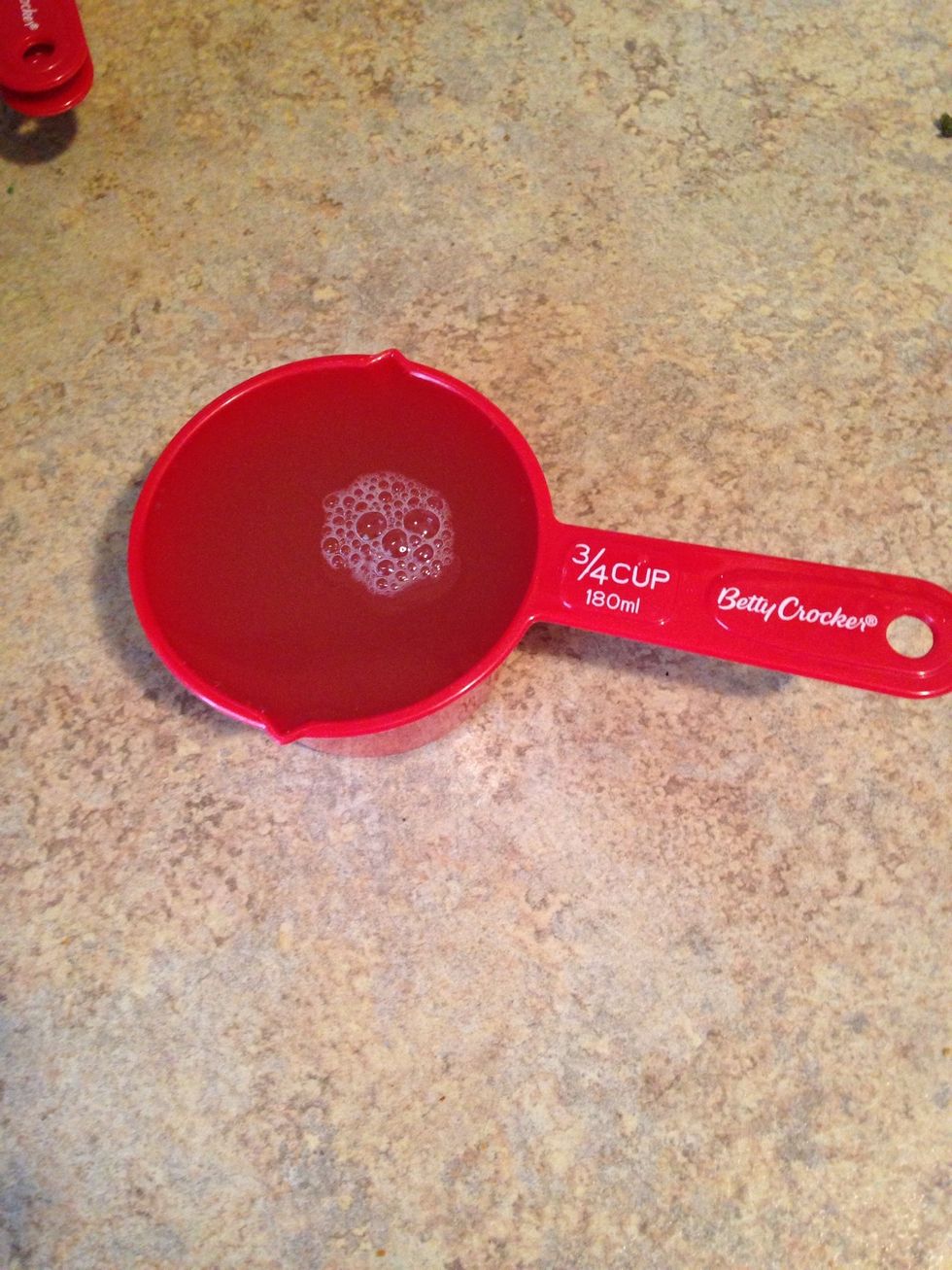 Measure out your chicken broth to 3/4 cup and pour into the crockpot.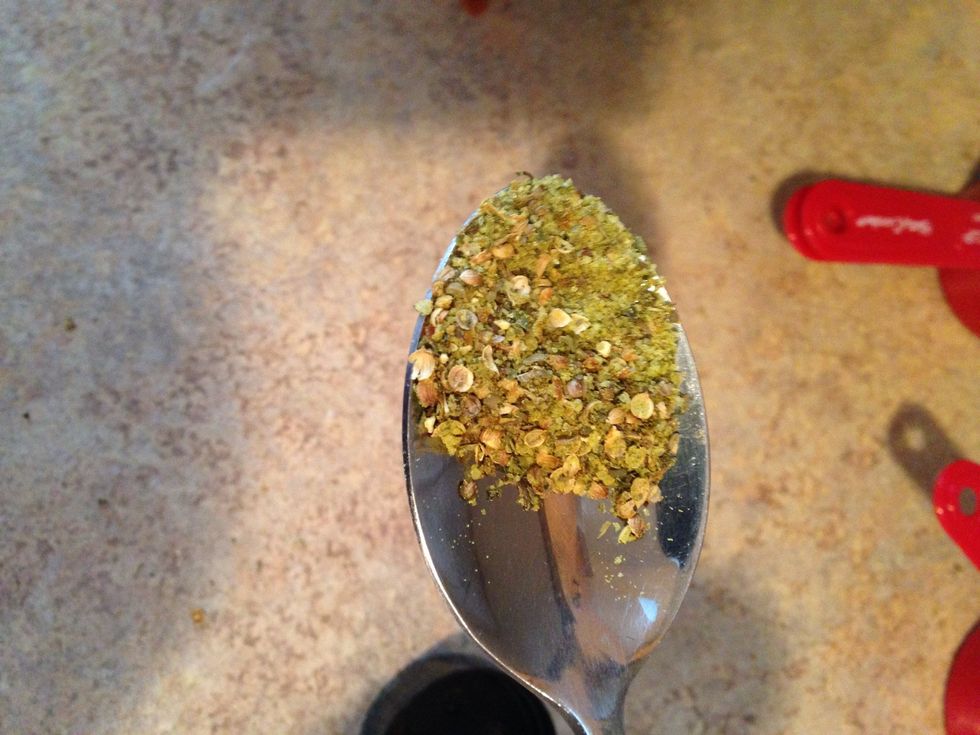 Measure out your 1/2 tablespoon of citrus seasoning and pour into the crockpot. I've used Clubhouse seasoning but you can use your favourite brand.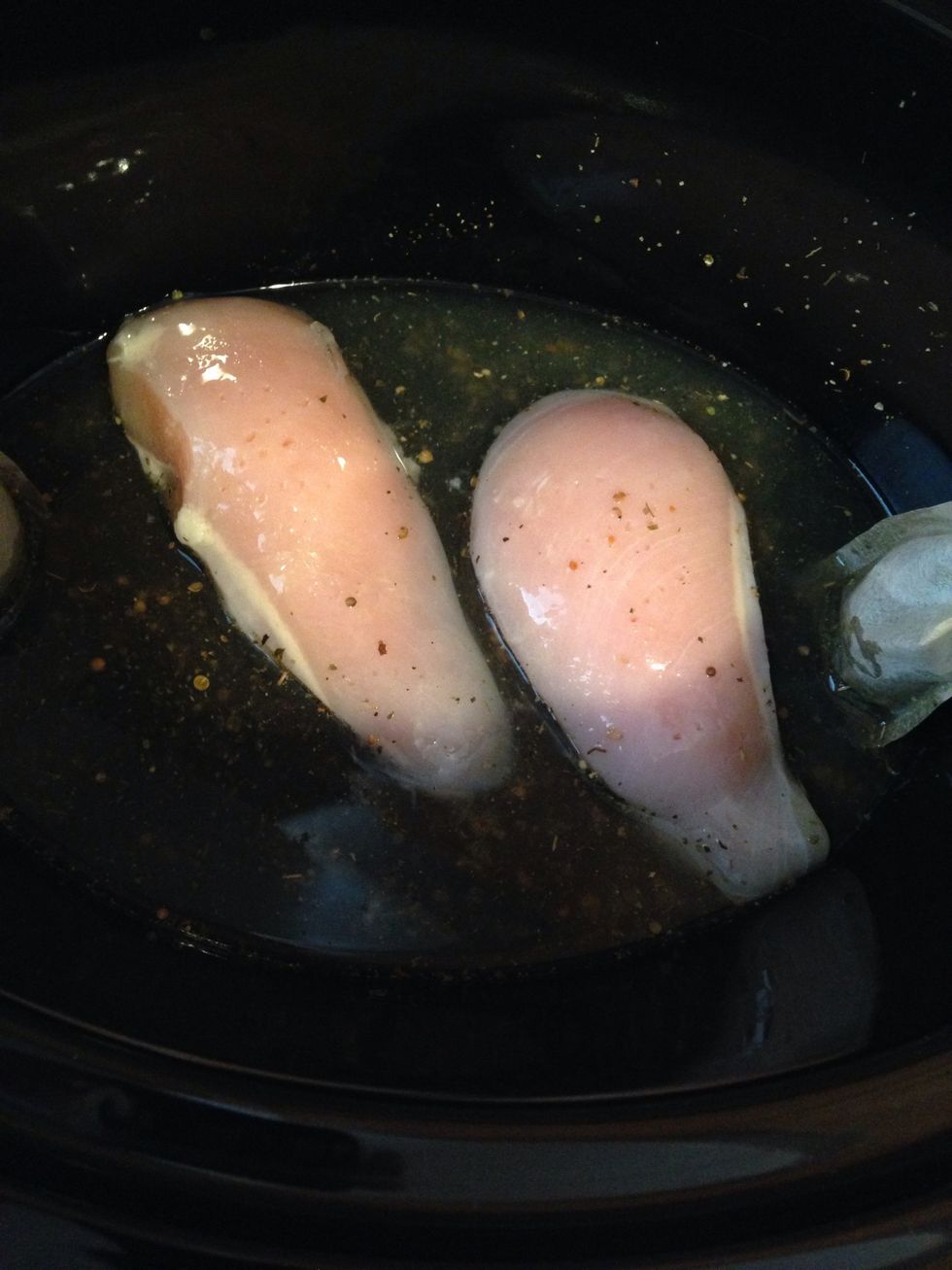 Place chicken breasts in crockpot, and give them a couple pokes with a fork to let the juices soak in.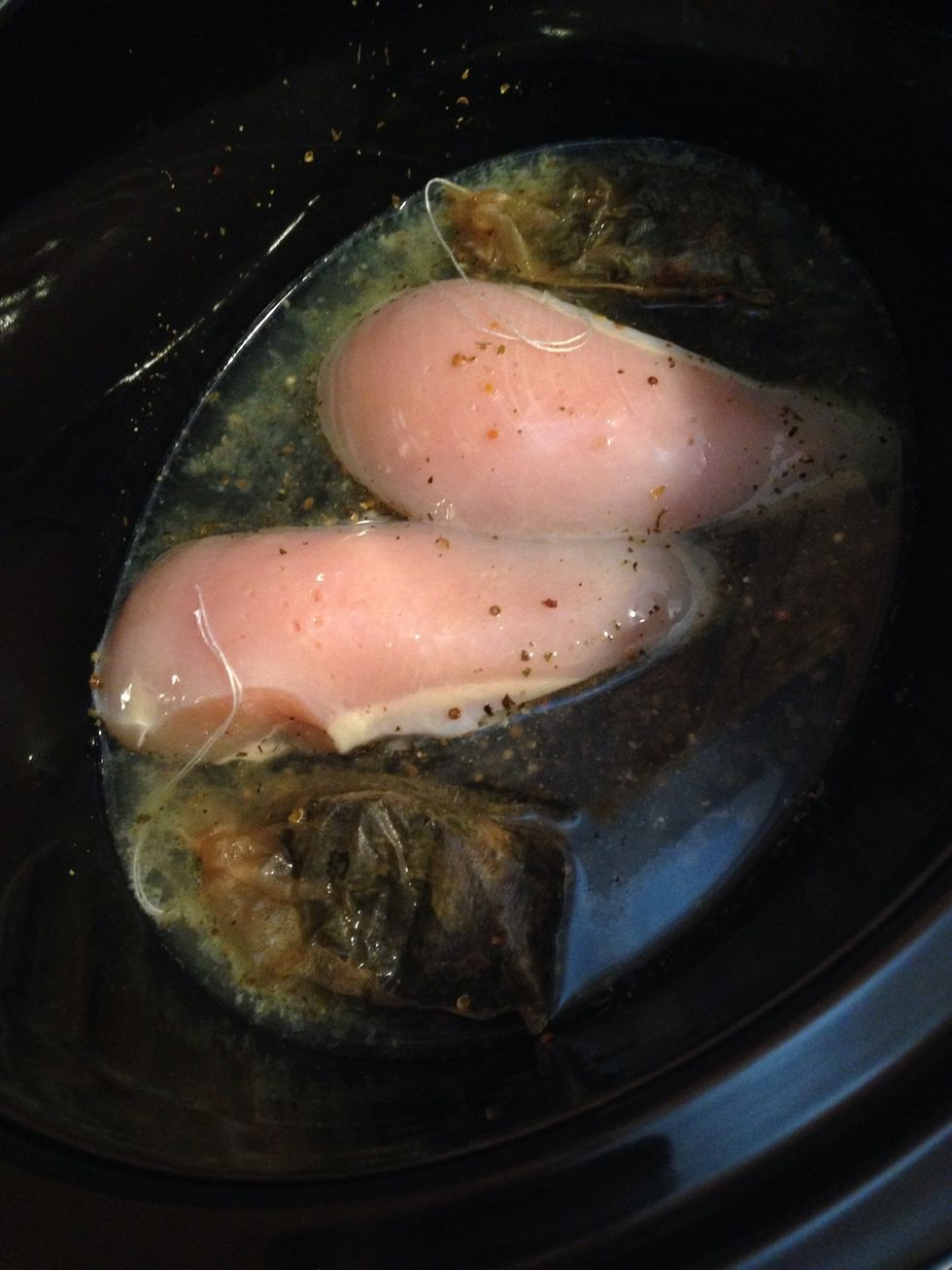 Take those tea filters and submerge them into the broth mixture, and lay along side of the breasts - for now. Later on, you'll be moving them. Don't worry, it's not that hard!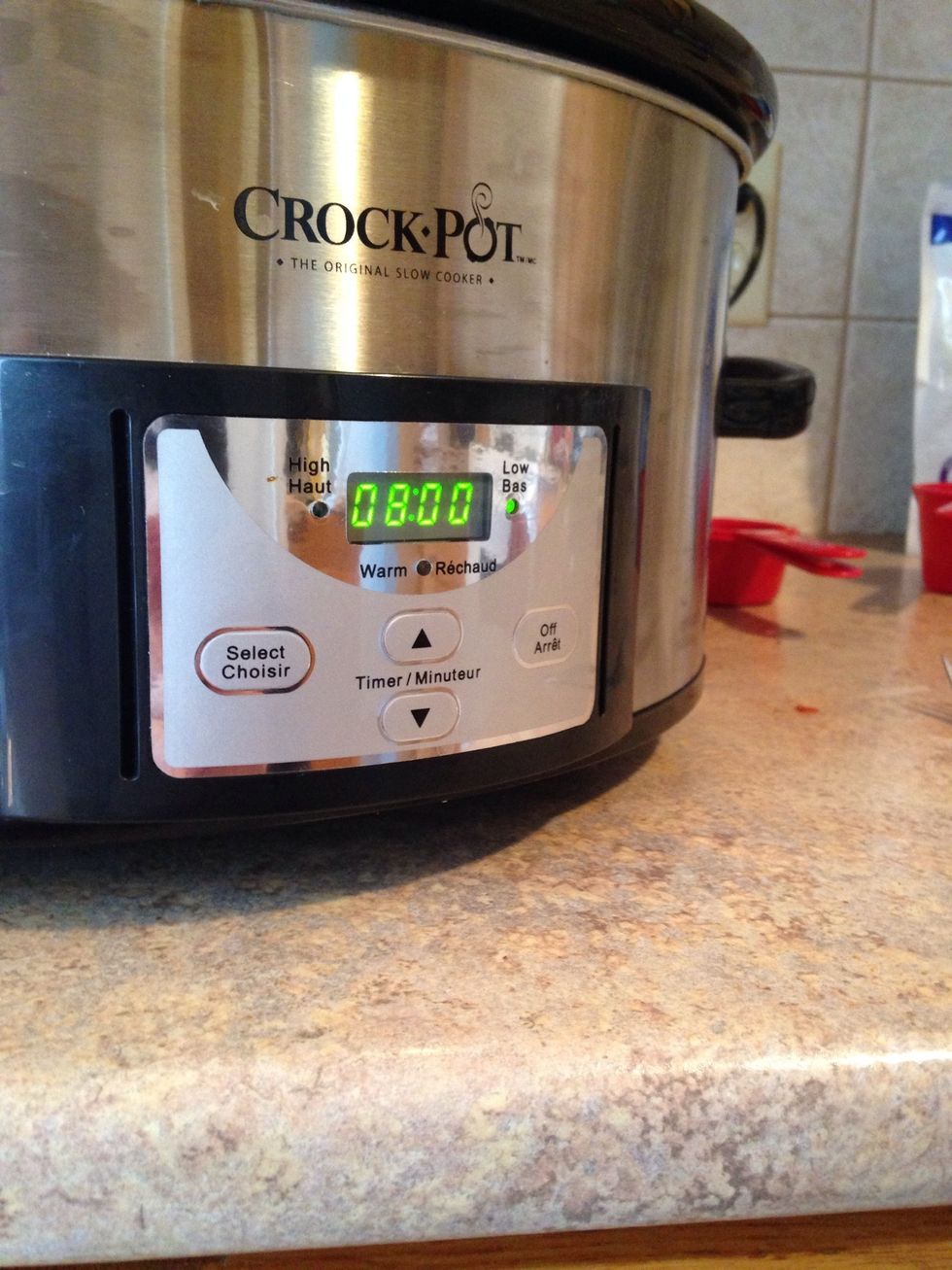 Set your crockpot on low for 8 hours and go watch some Netflix. I mean, do laundry and clean the house. Yes...that's what I meant. ;)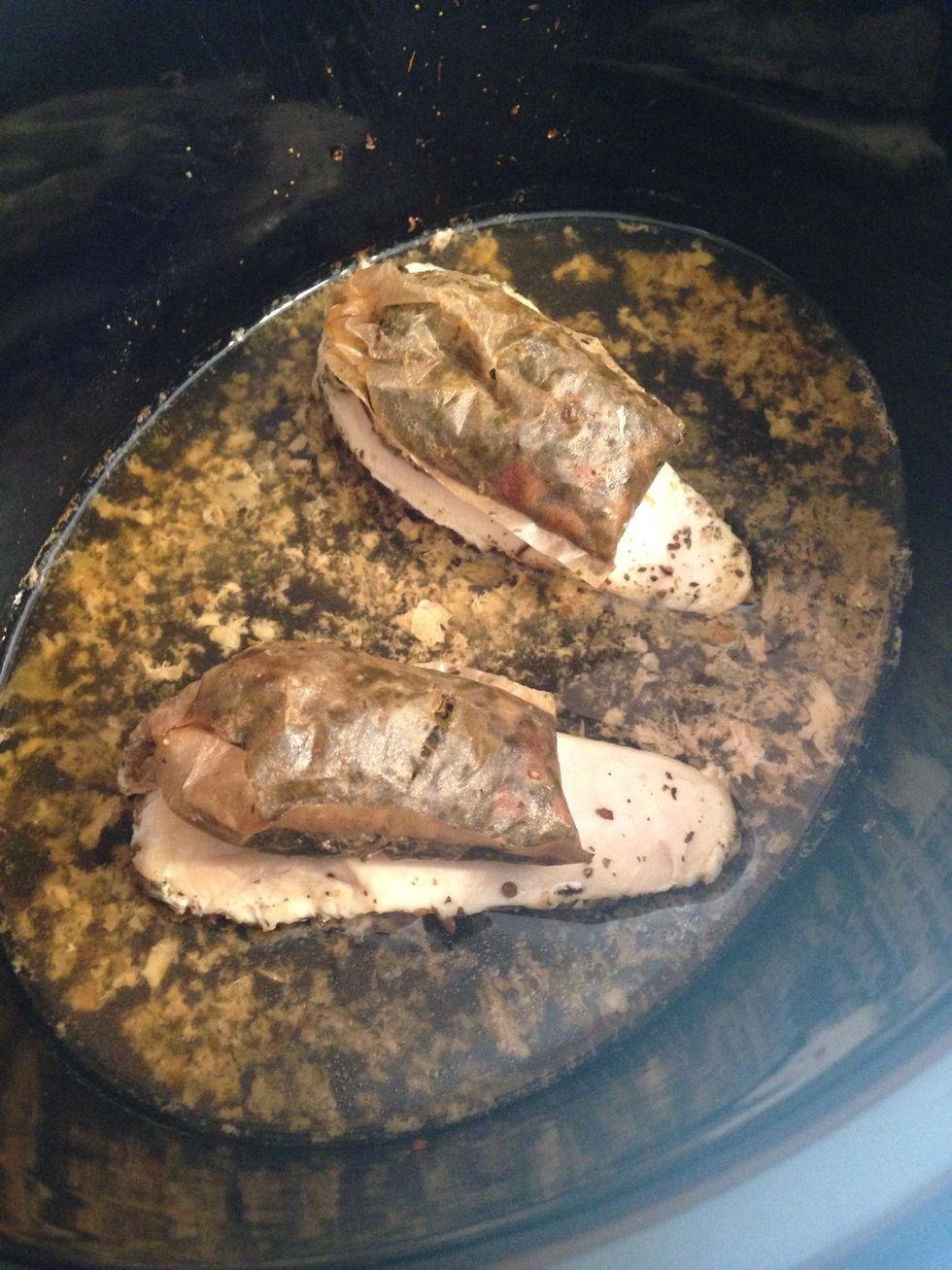 After 4 hours in the crockpot, move the tea bags to sit on top of the chicken breasts and continue cooking.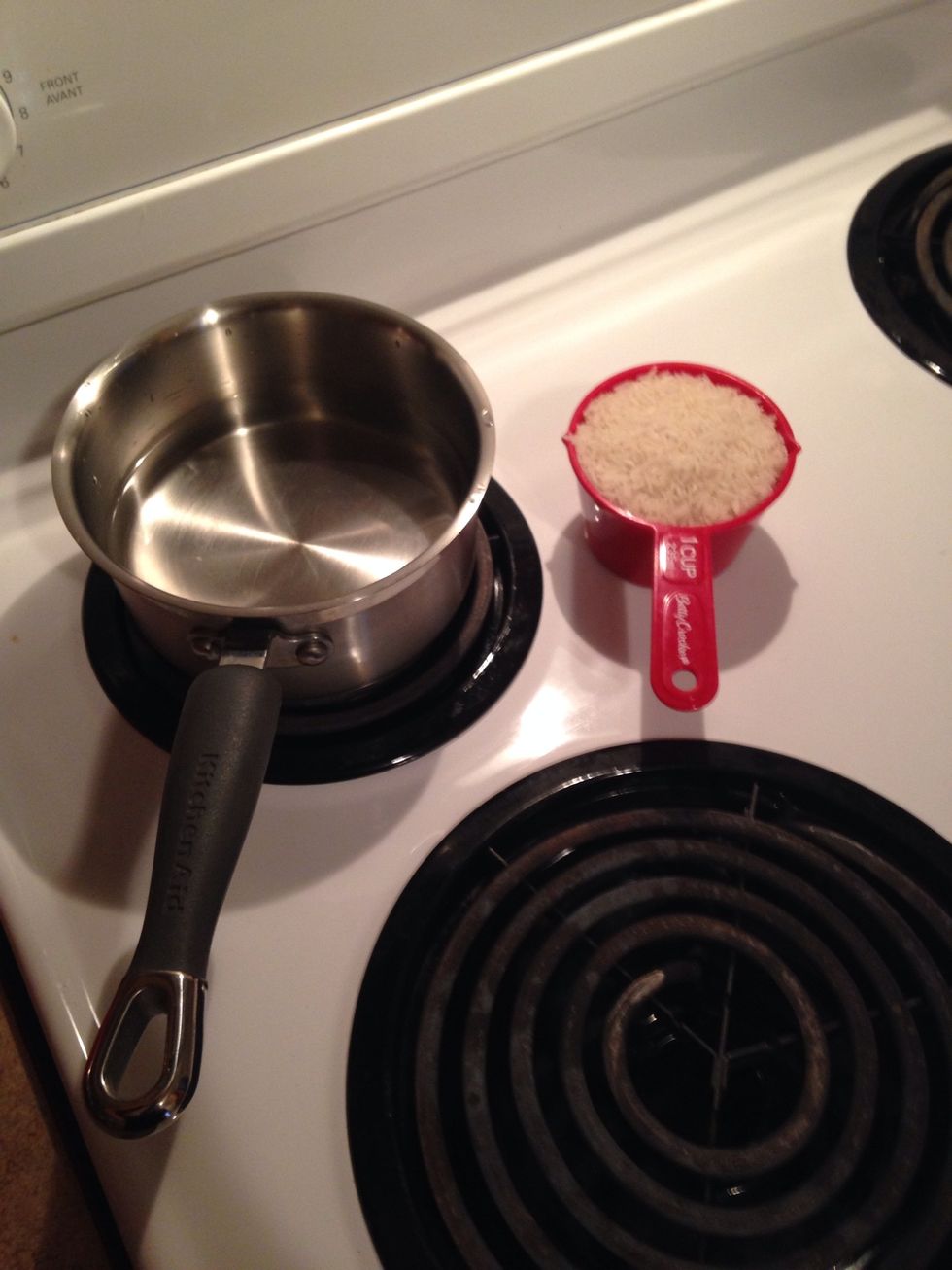 As your chicken ends it's cooking time - make your basmati rice. Remember - 2 cups of water per 1 cup of rice!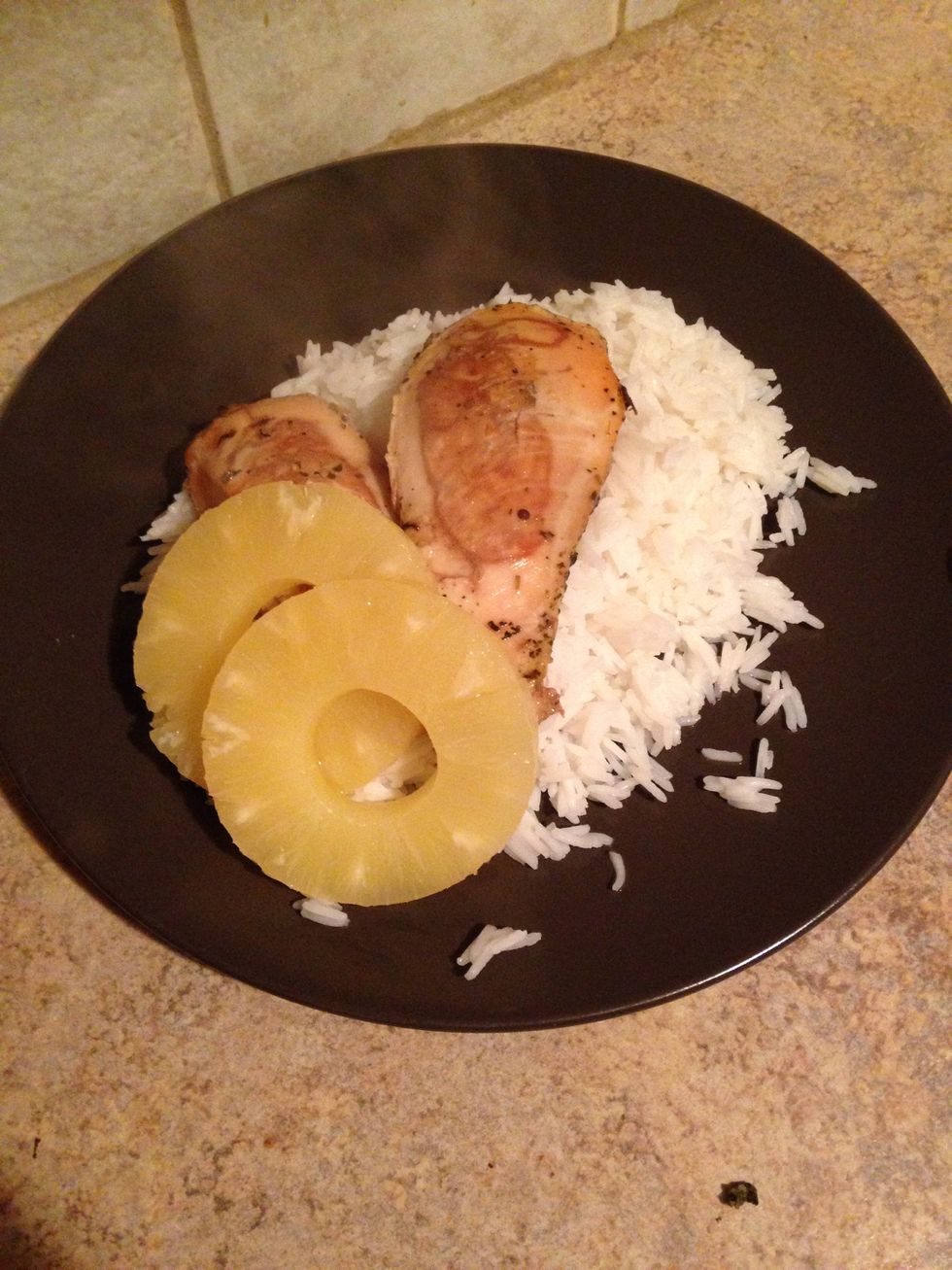 Place your rice and Pineapple Oolong Chicken on a plate and garnish with pineapple rings! Enjoy!!!
2.0 Chicken Breasts
2.0Tbsp Pineapple Oolong Tea
3/4c Low sodium chicken broth
1/2Tbsp Citrus seasoning
1.0c Basmati rice
1.0 Crockpot
1.0 Pot
2.0c Water
1.0bnch Pineapple rings or chunks
Leslie Scott
30 years old - in love with clothes, shoes and my main man, Ryan! Also a @michaelbuble lover. He's my other boyfriend. Views are my own, not of my employer.