Love at first bite indeed. My whole family isn't big on pineapples. But this. This is an exception. This is. The real deal. This is AMAZING. Recipe partly adapted from Yammiesnoshery.com
117
Preheat your oven to 180°C/350°F.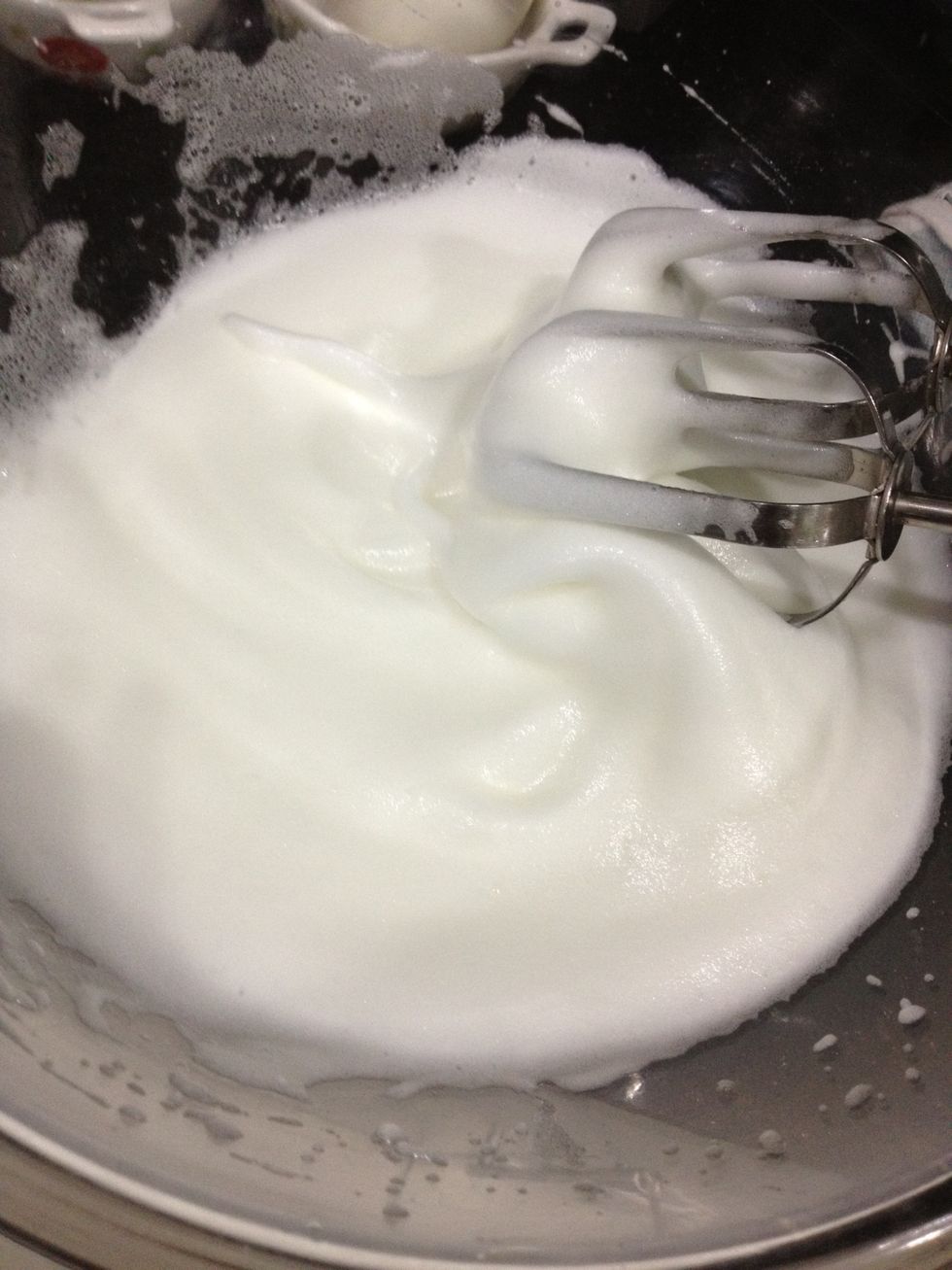 First, whip up your egg whites. When soft peaks form, add in 2 tbsp sugar. One tbsp at a time. Whip until stiff peaks form.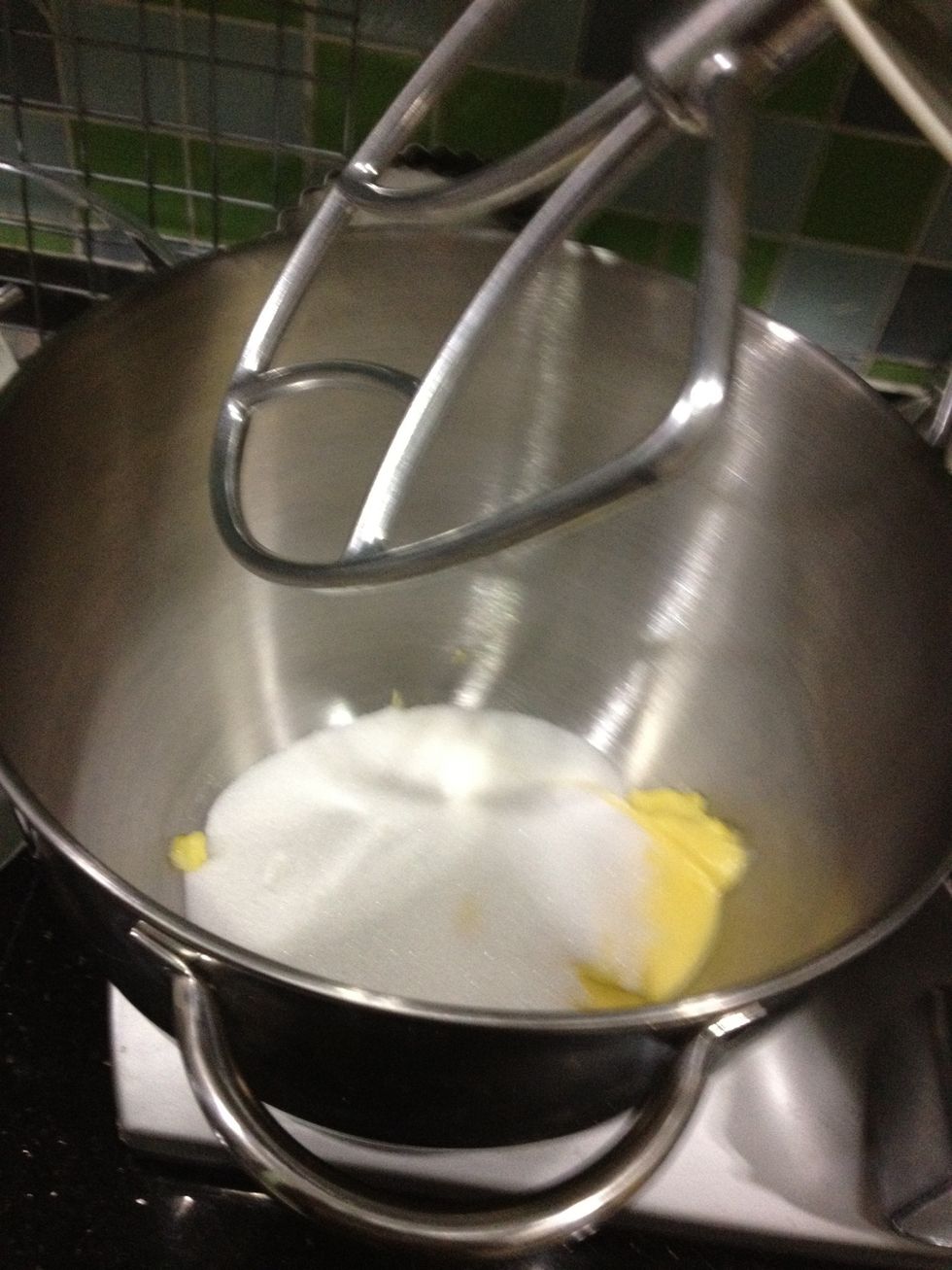 Then, cream together butter and sugar until very creamy. About five minutes.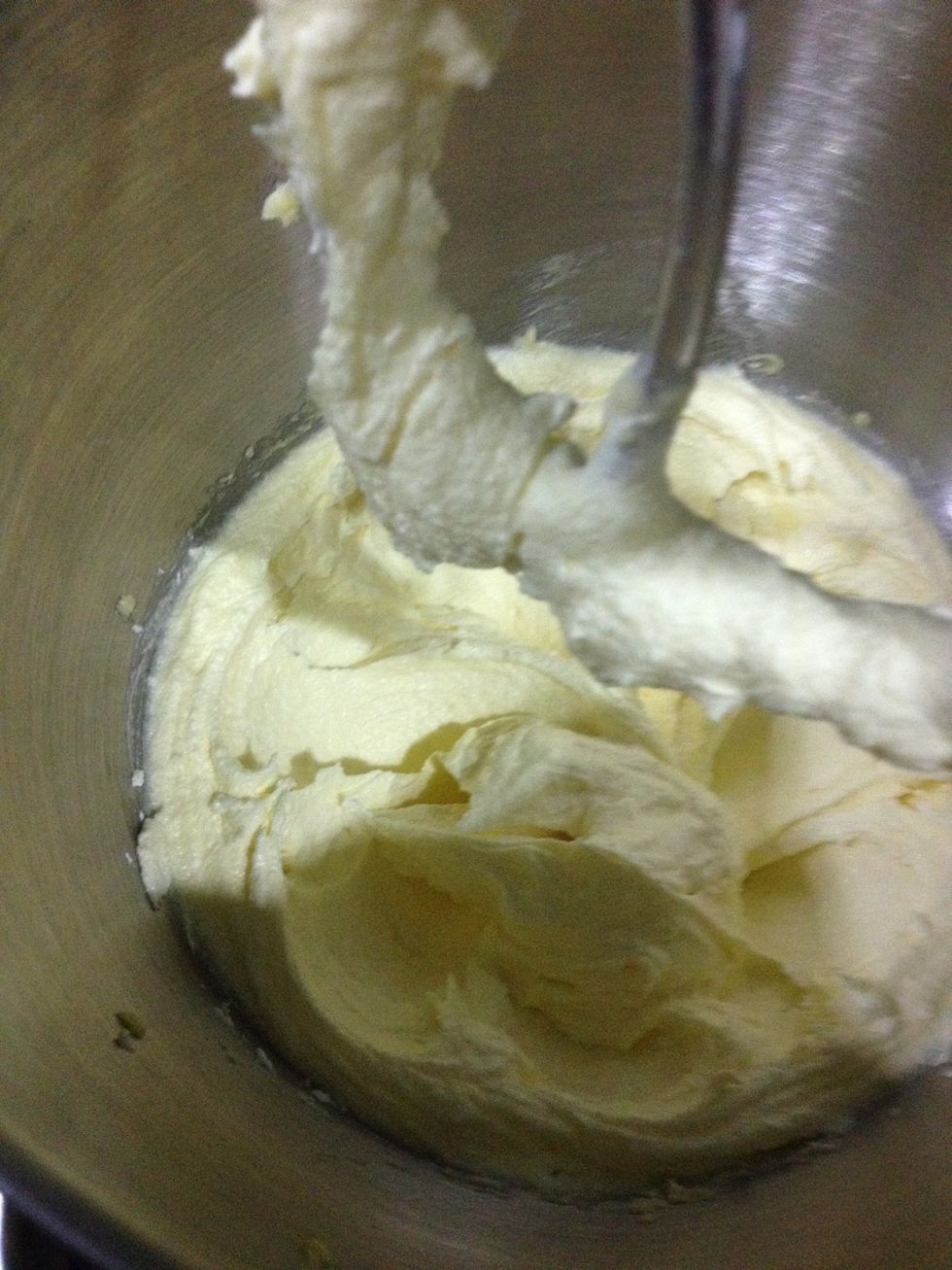 Should look like this. ✌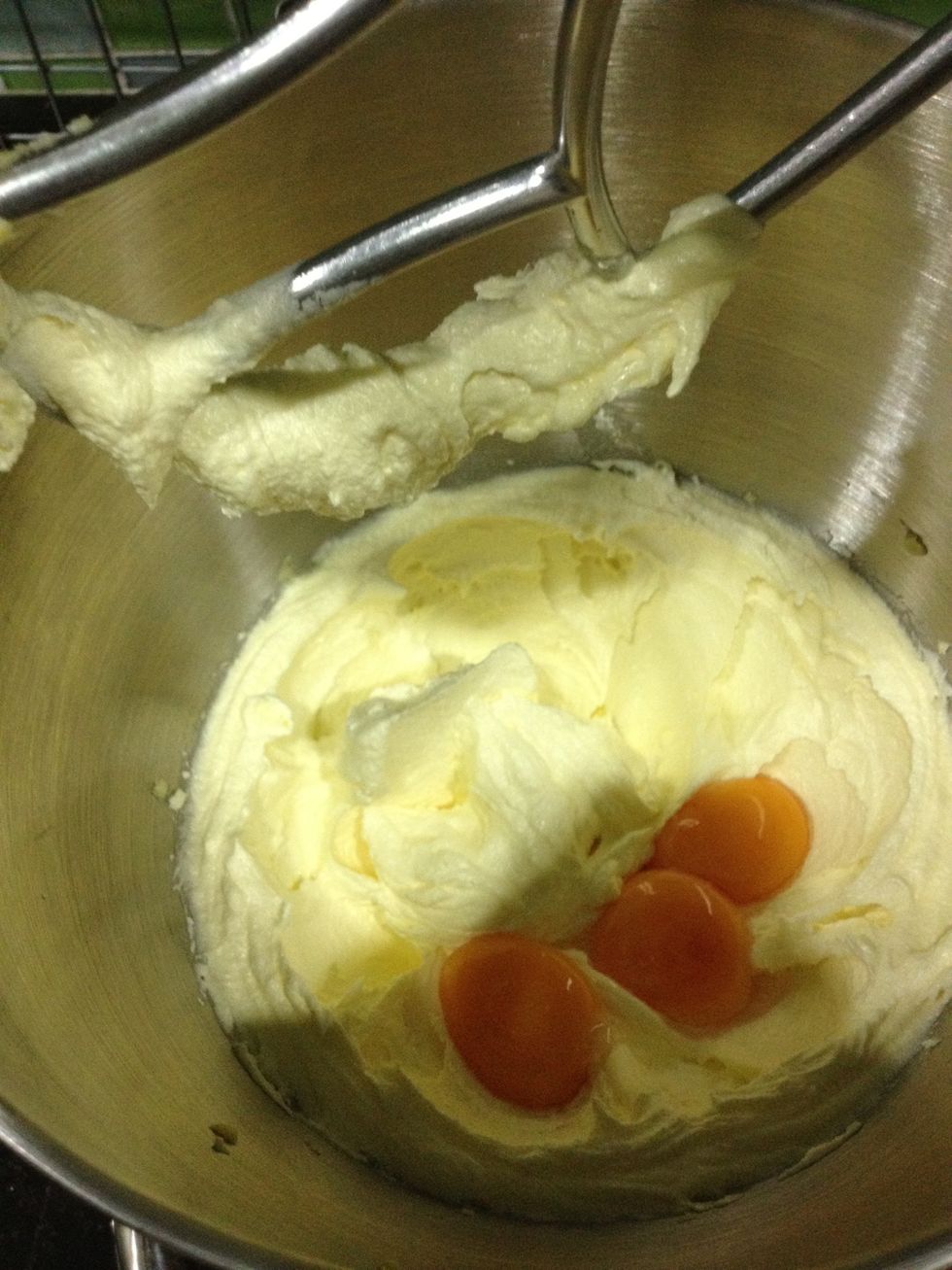 Add in your egg yolks.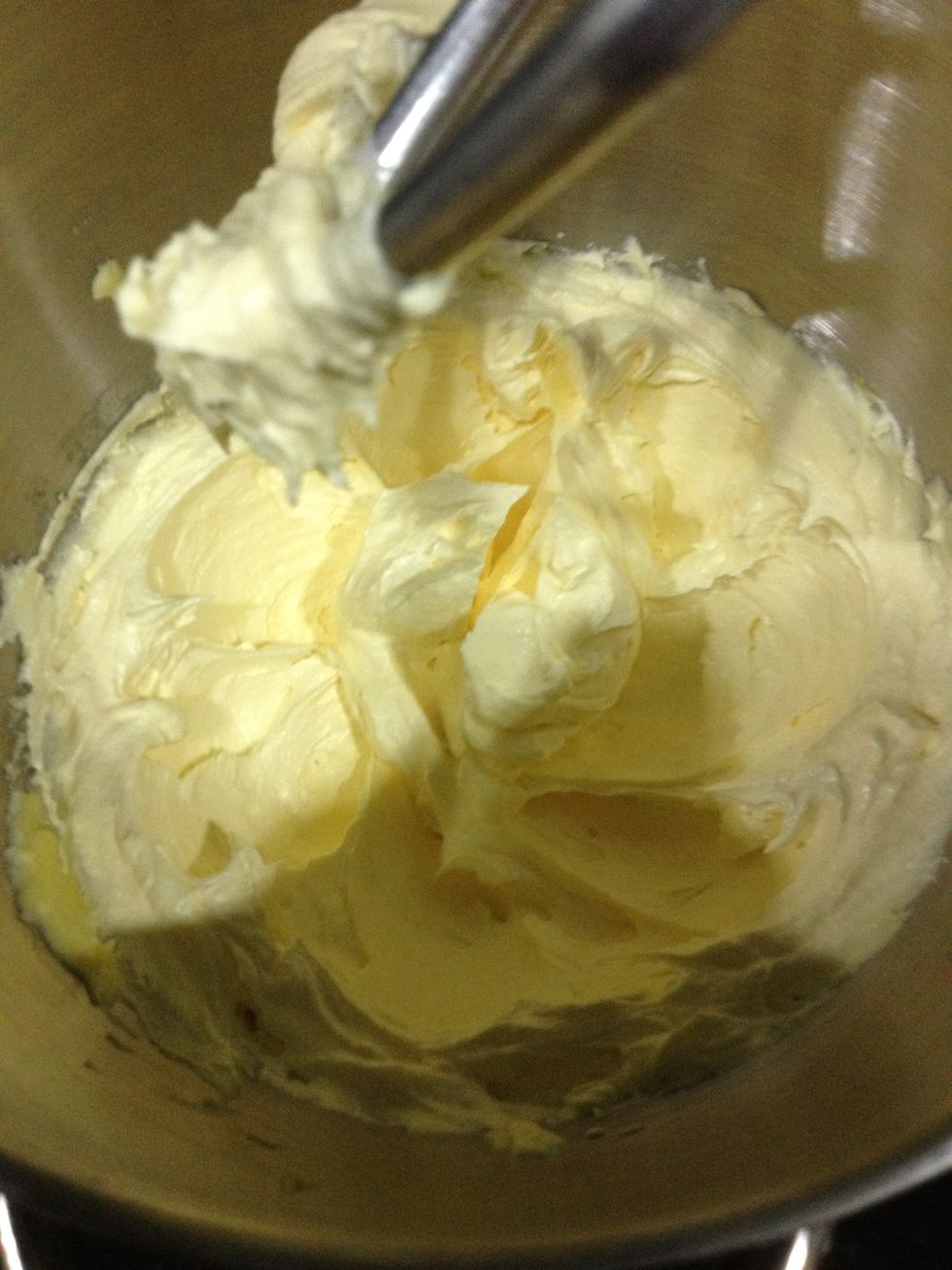 Beat until really thick and fluffy.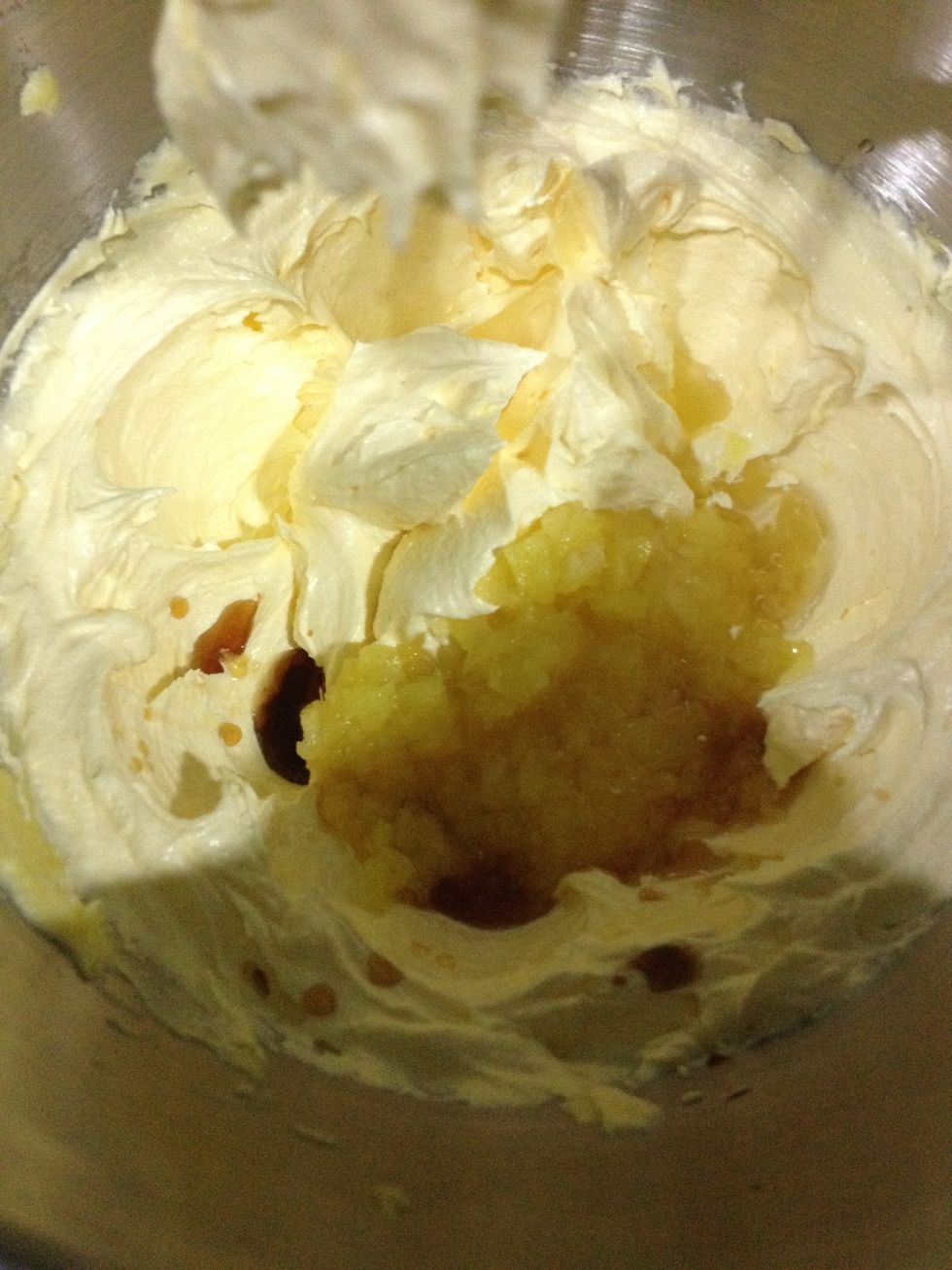 Then add in crushed pineapple and vanilla & coconut & pineapple extracts.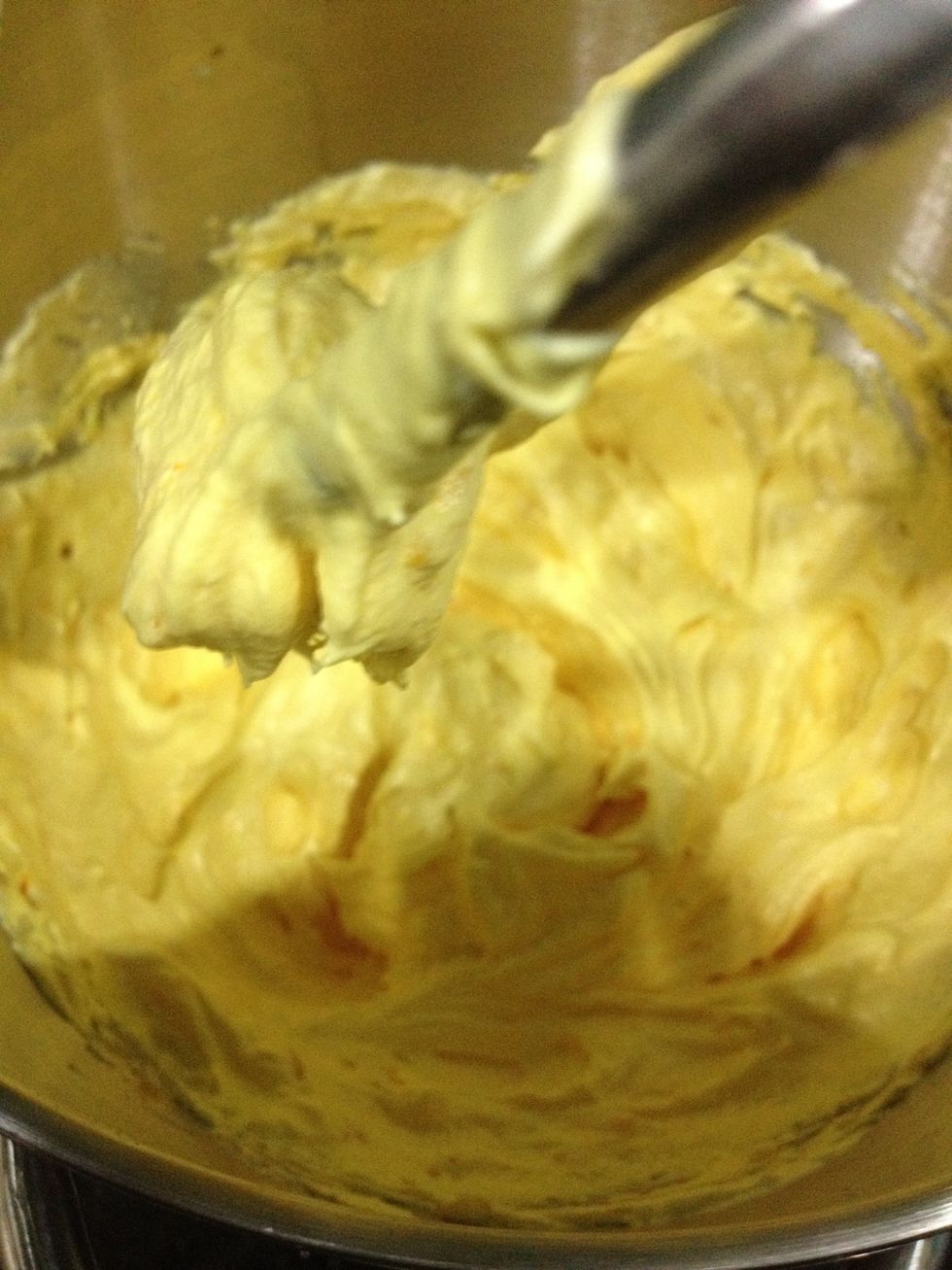 Add a few drops of yellow food coloring. This step is totally optional.
Now add in flour, baking powder and salt. Mix for only 10 seconds.
Then start folding it with a spatula yourself.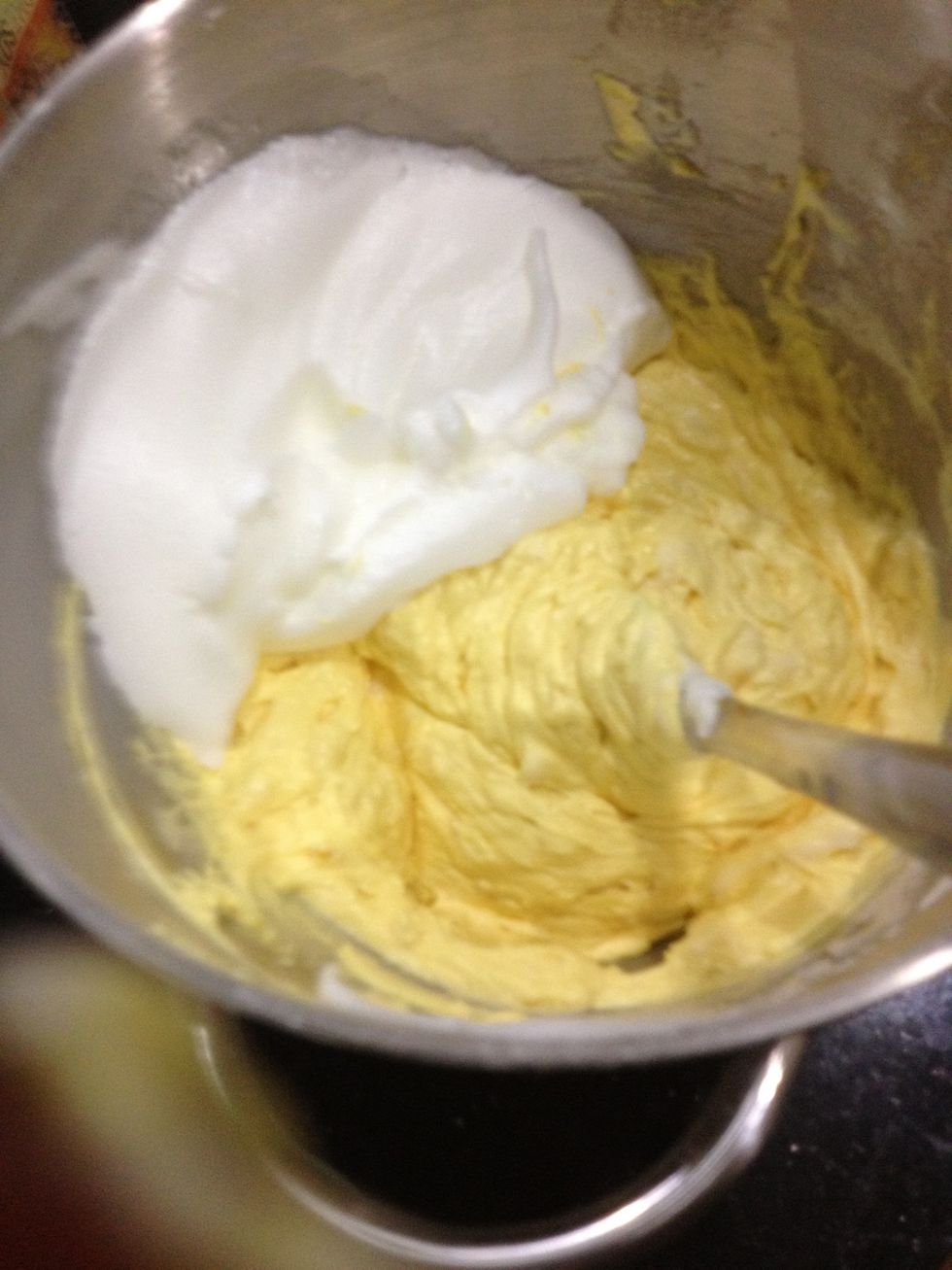 Then add in 1/3 of the egg whites into the cake mixture. Do this three times.
Fold it very gently so that you don't deflate the egg whites. Most importantly, don't overmix!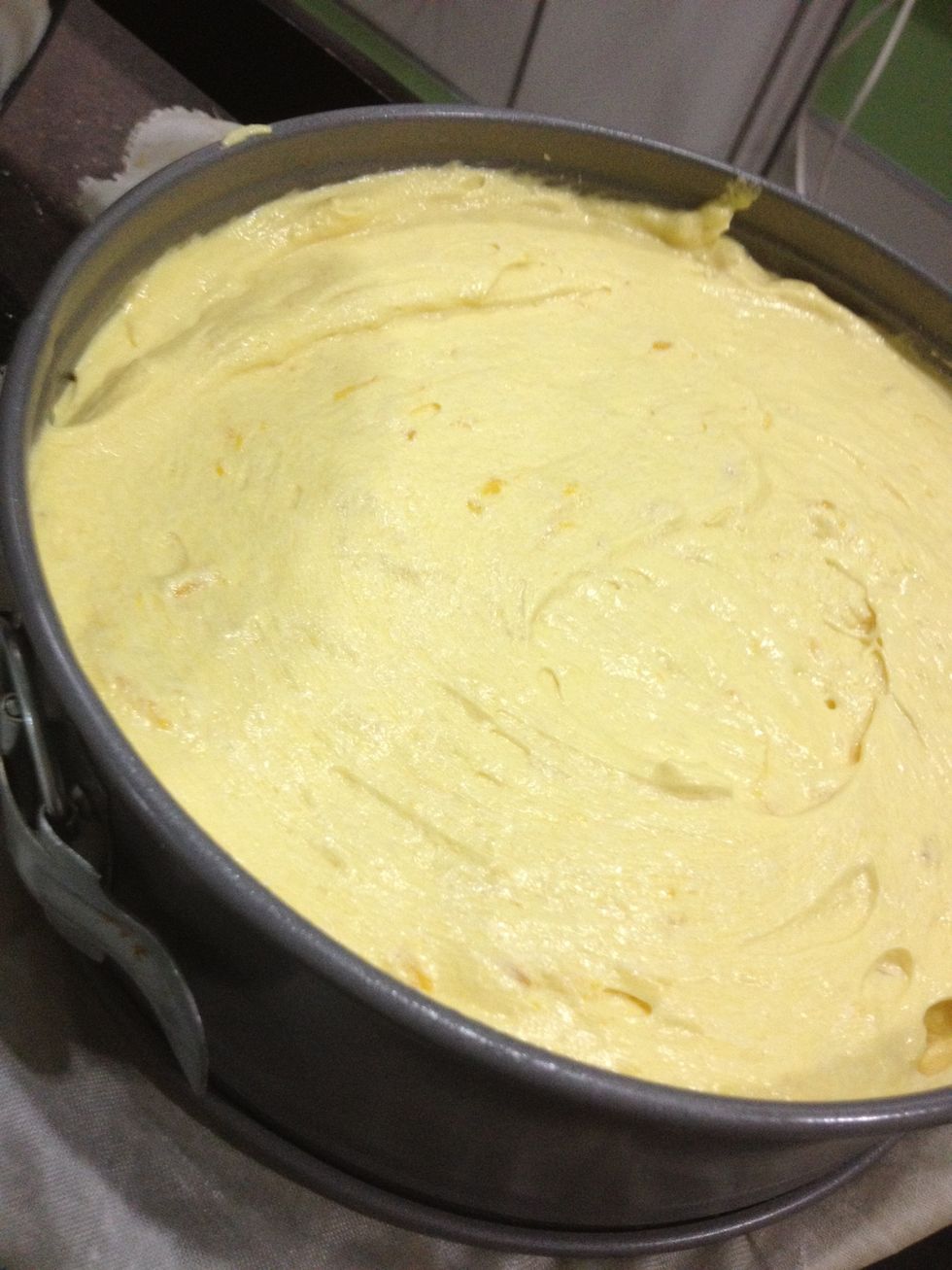 Divide the batter in half and pour into 2 equal sized baking pans. Bake for 23-25 minutes.
Once both cakes are baked and are COMPLETELY COOLED, you can start the frosting.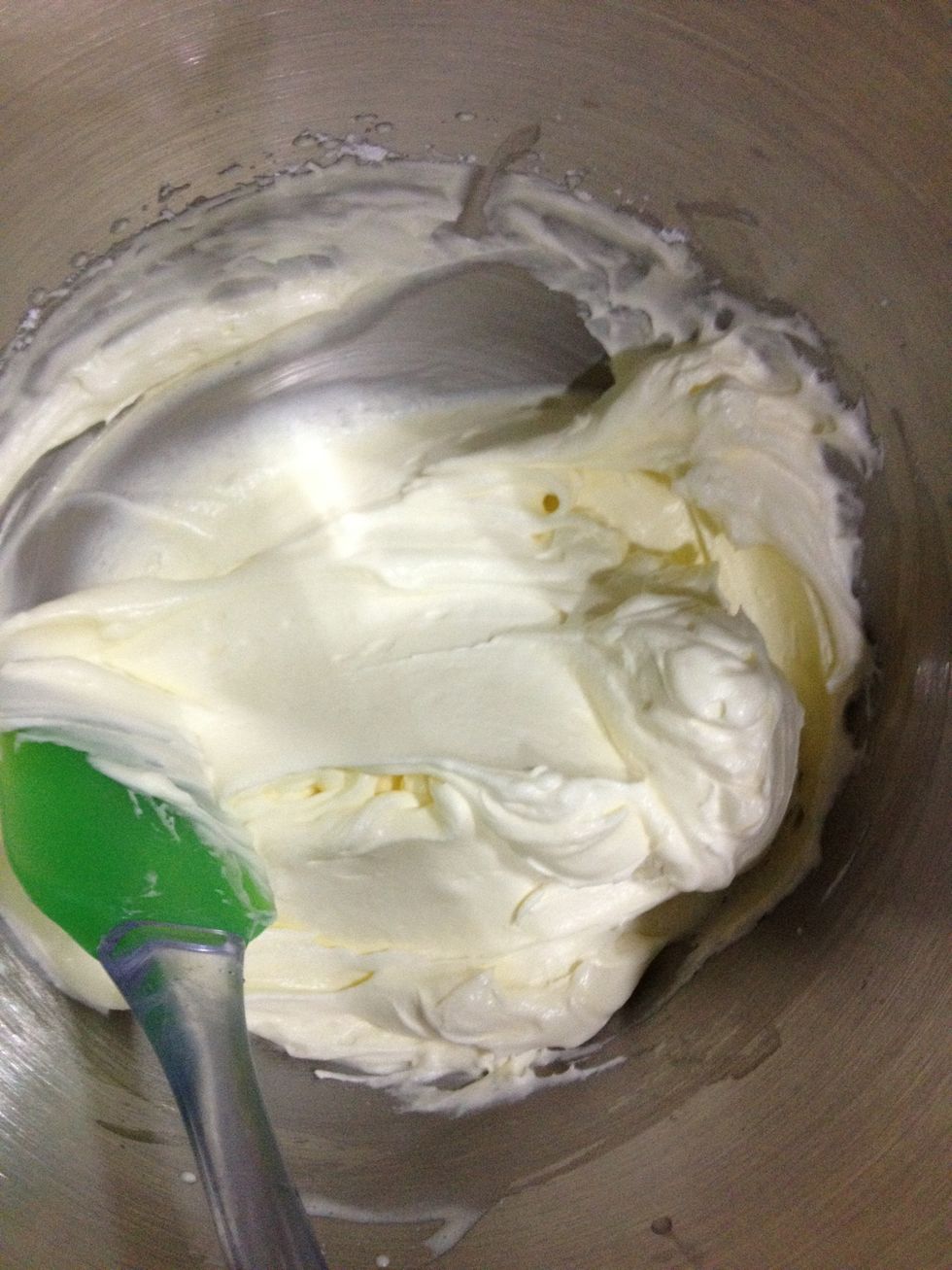 Really simple. Whip up the cold heavy cream, adding 5 tbsp of powdered sugar, 1 tbsp at a time. Once soft peaks form, add in the golden syrup and coconut extract. Whip till stuff peaks are formed.
Why golden syrup? I just like the flavor and it also give the cream a little more body. There's no pronounce flavor but it's different without it. Still good, but different. :)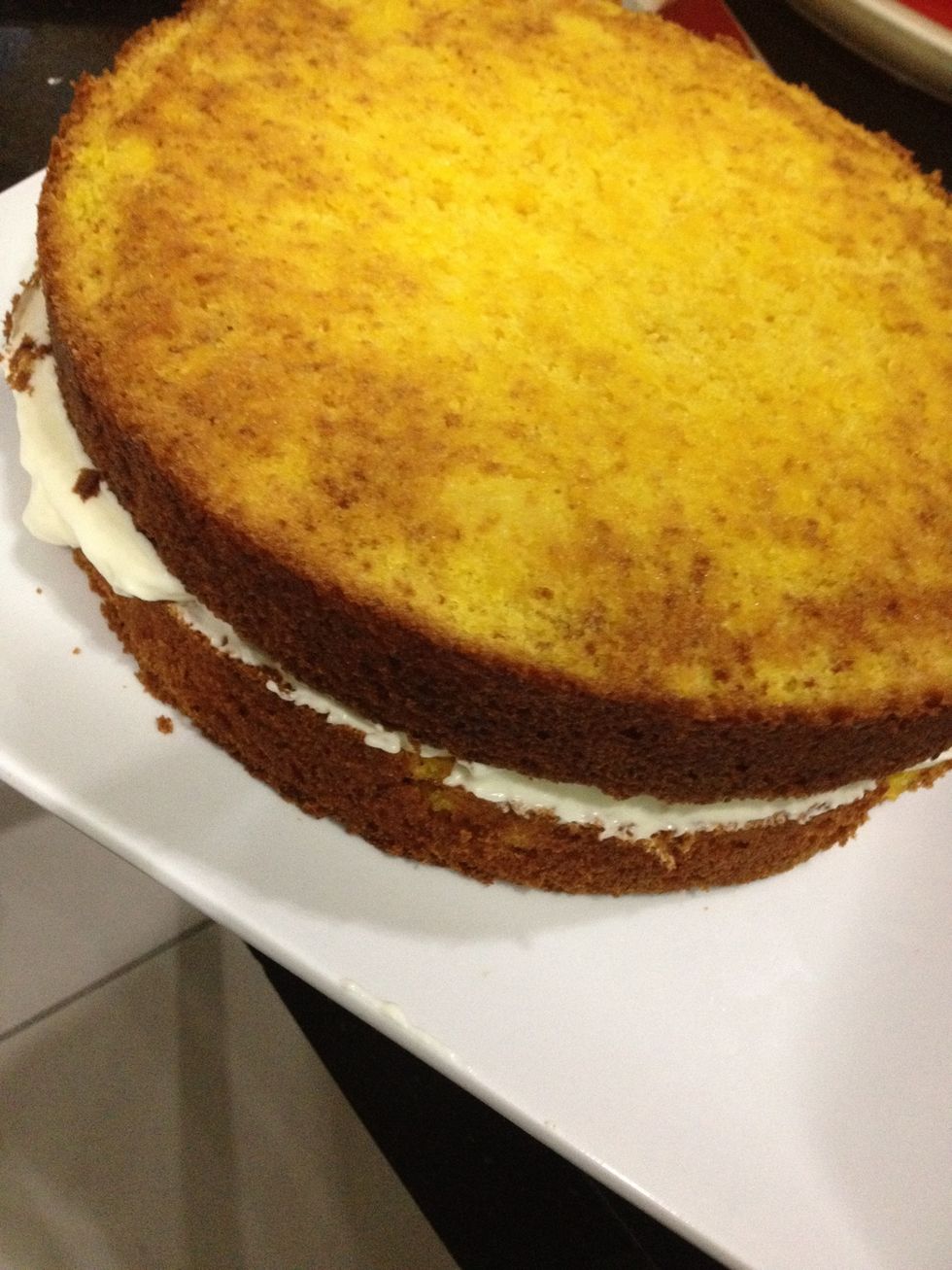 Anywho, place some frosting on the bottom layer and even it. Then place the other cake on top and start frosting the whole cake. Once frosted, place in the fridge for about 2 hours to set.
I've made this cake FOUR times in the past two months yet I KEEP forgetting to take the the actual picture of the cake. So I don't take credit for the next two pictures. They're from Yammiesnoshery
You could cover it with shredded coconut. I usually skip it tho. I prefer it without. 😊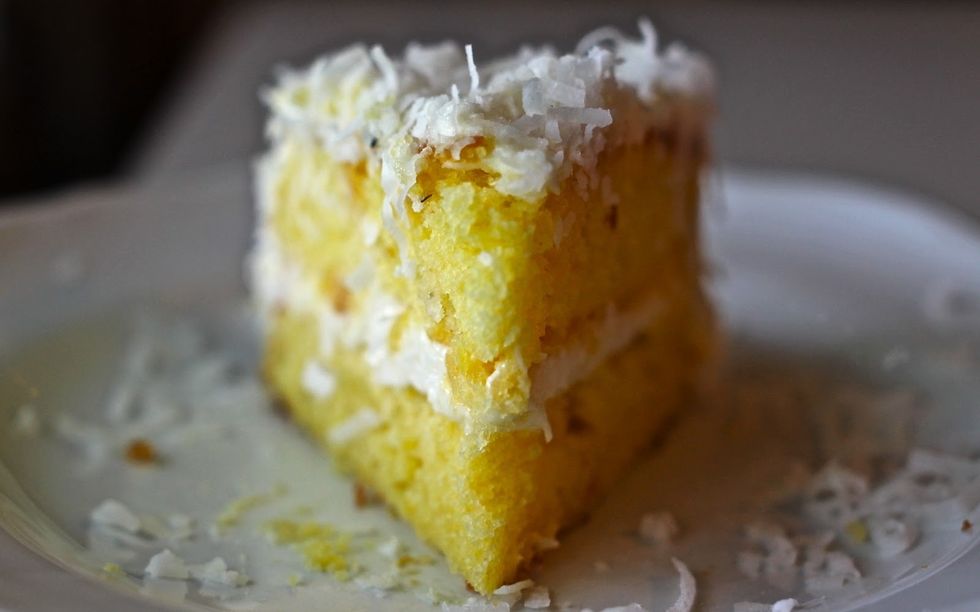 BAM. You could also add in rum along when you add the extracts if you want. I don't drink but I do know that with every piña colada, comes rum. Enjoy.
3/4c Butter
1.0c Sugar
3.0 Eggs, separated
1.0tsp Vanilla
2.0tsp Coconut extract
1.0tsp Pineapple extract
2/3c Crushed pineapple, don't drain
1/4c All purpose flour
2.0tsp Baking powder
3/4tsp Salt
2.0Tbsp Sugar
Frosting;
2.0c Heavy cream
5.0Tbsp Powdered sugar
1/2tsp Coconut extract
2.0Tbsp Golden syrup (optional)
Shredded coconut (optional)