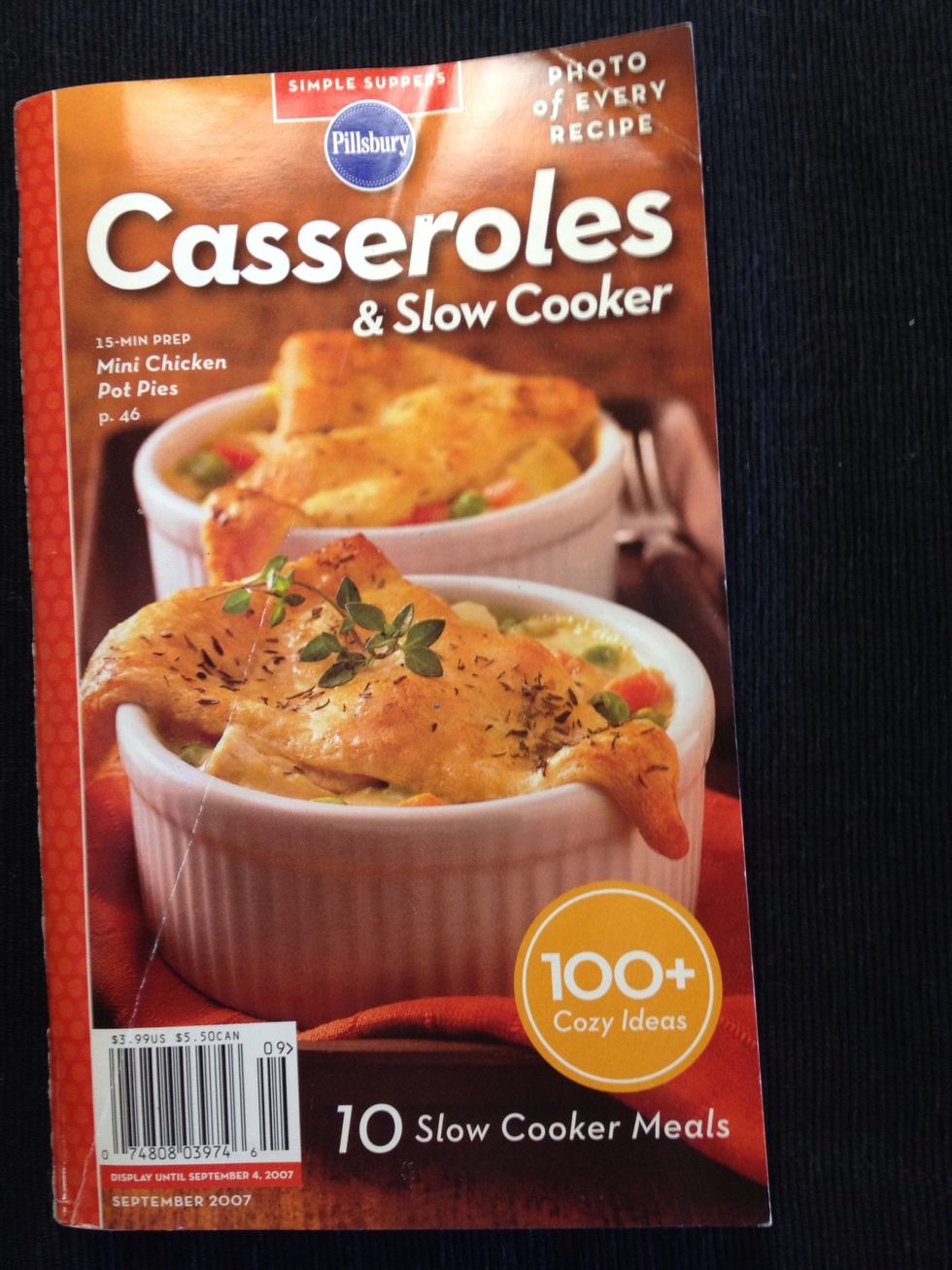 I made these for my boyfriend's birthday because he didn't want me to make a big fuss. I thought it was easy and pretty.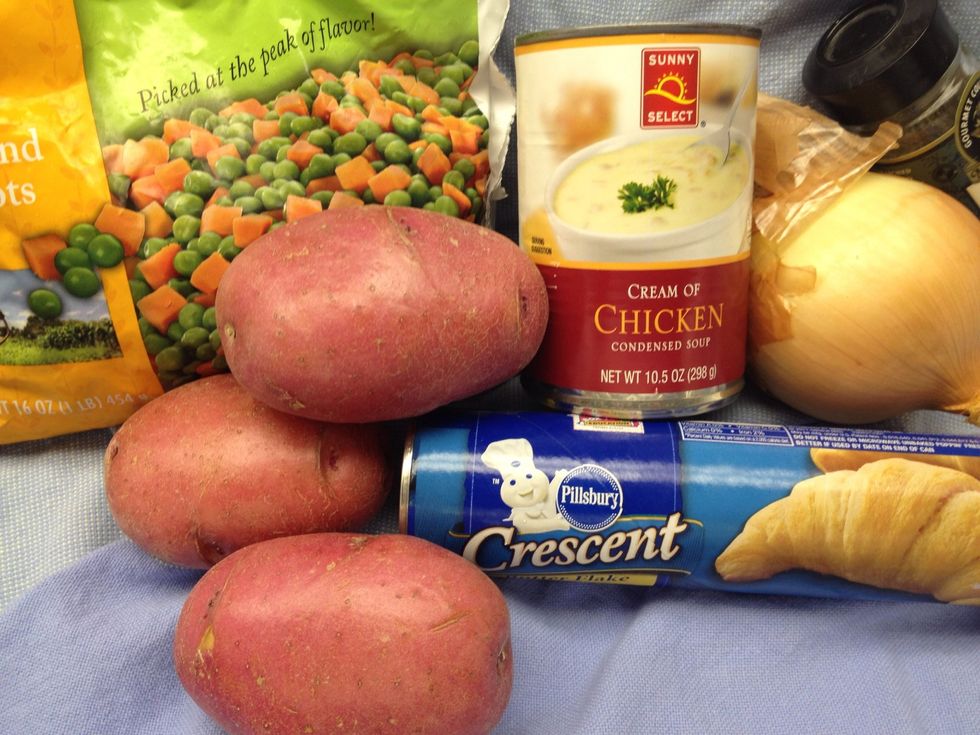 Groceries: 1 bag frozen peas & carrots, 1 bag frozen potatoes with onions, (I already had potatoes and an onion so I used those) 1 can cream of chicken soup, 16oz crescent rolls, and ..
Milk,1 egg, and one shredded cup from your rotissarie chicken left overs. (see my guide on making chicken noodle soup with the carcass)
First, Measure out: 1 1/2 cup peas & carrots, slice 1/2 onion, 1/4 cup milk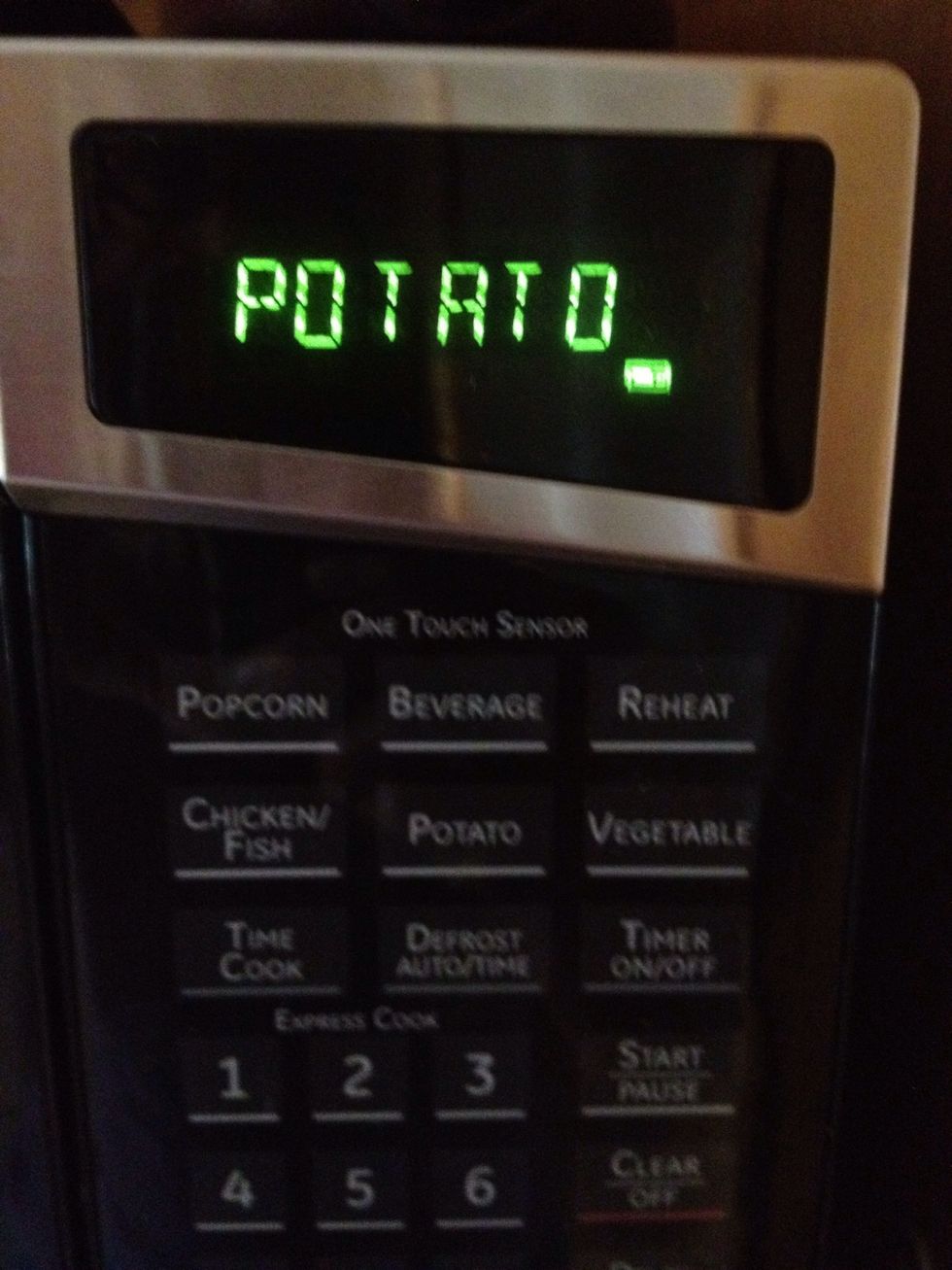 Nuke the potatos until fully baked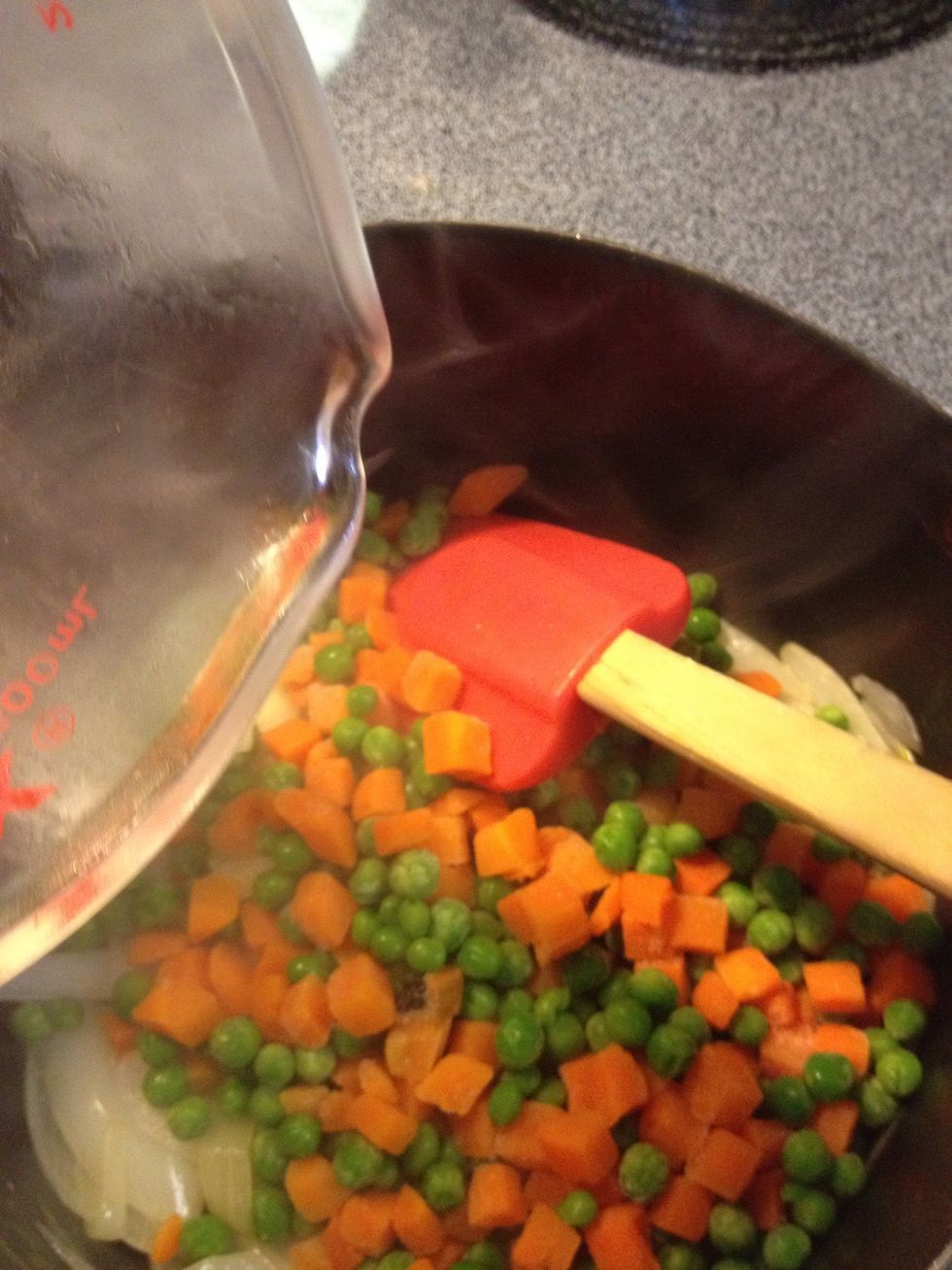 Add the 1 1/2 cup peas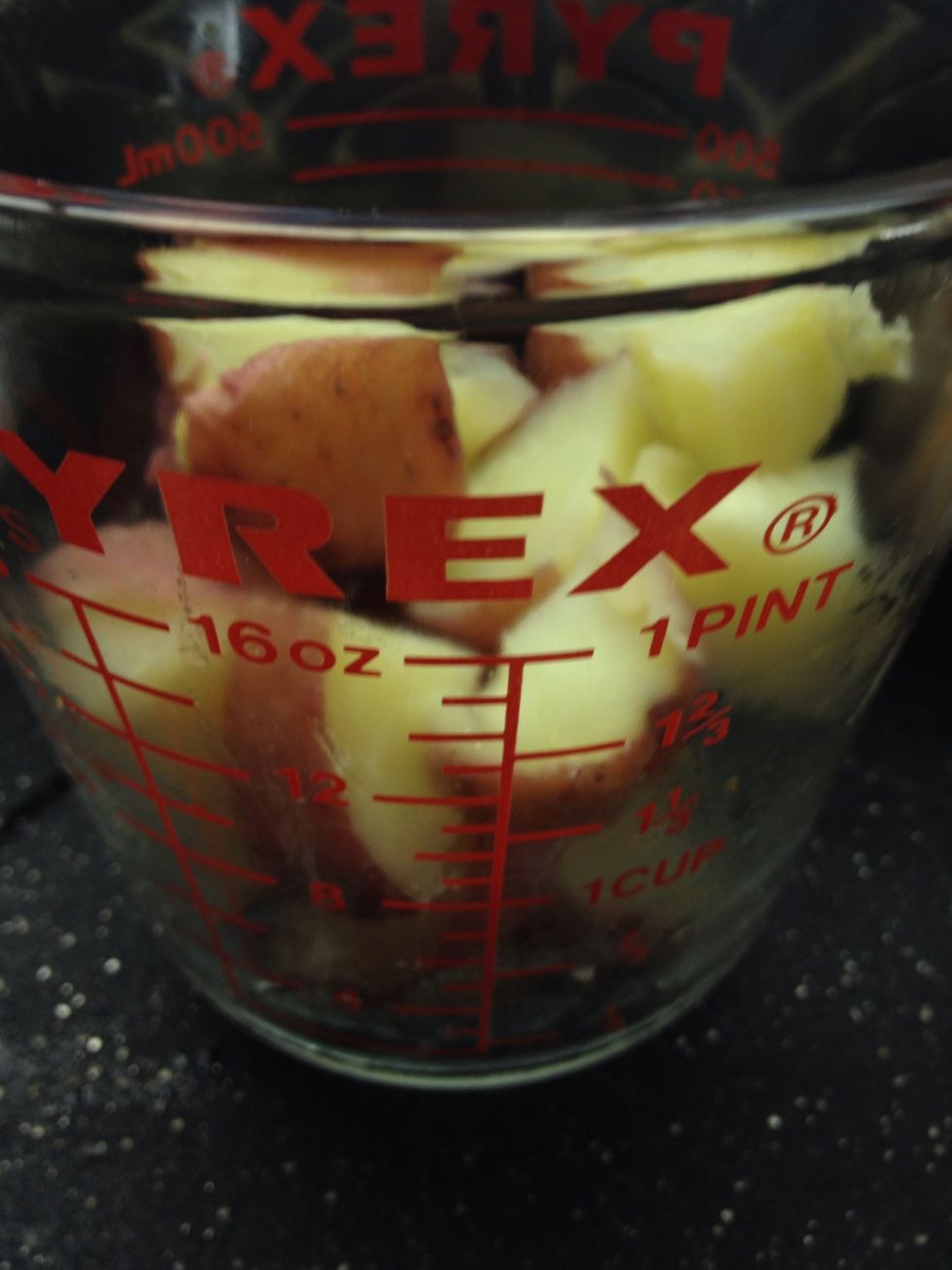 Add the three baked and diced potatoes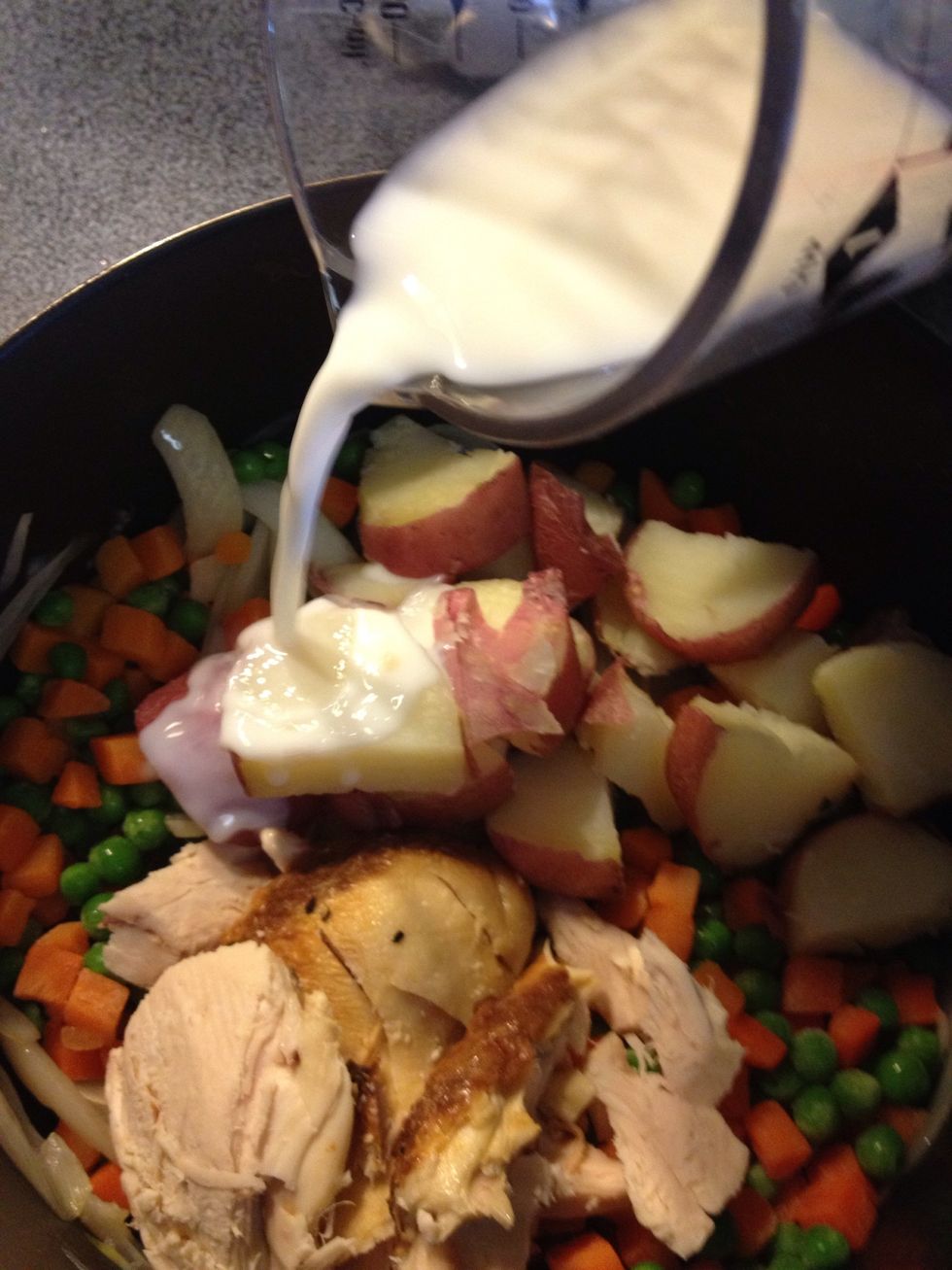 The 1 cup shredded chicken and 1/4 cup milk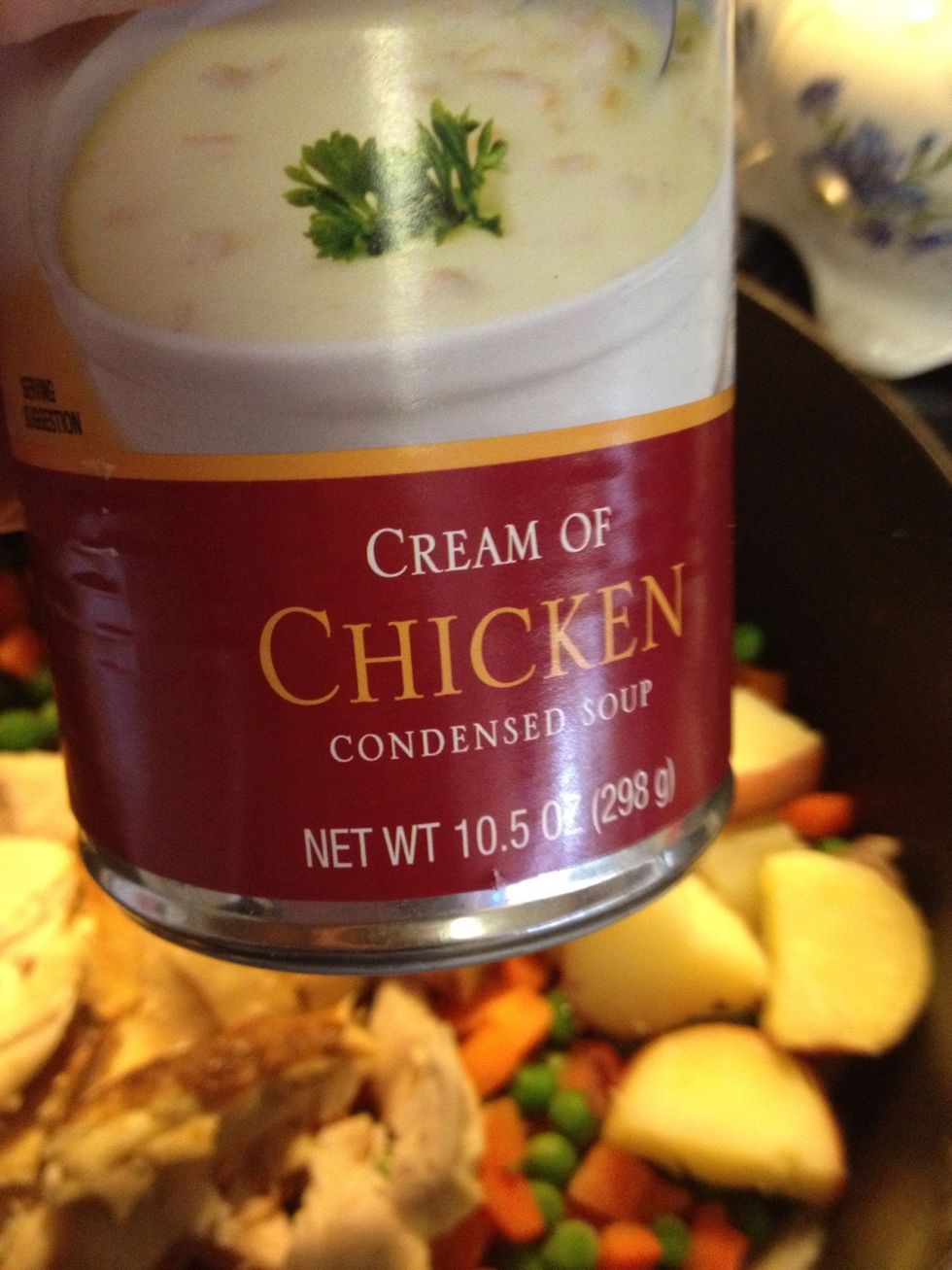 One can cream of chicken soup
1/4 tea spoon thyme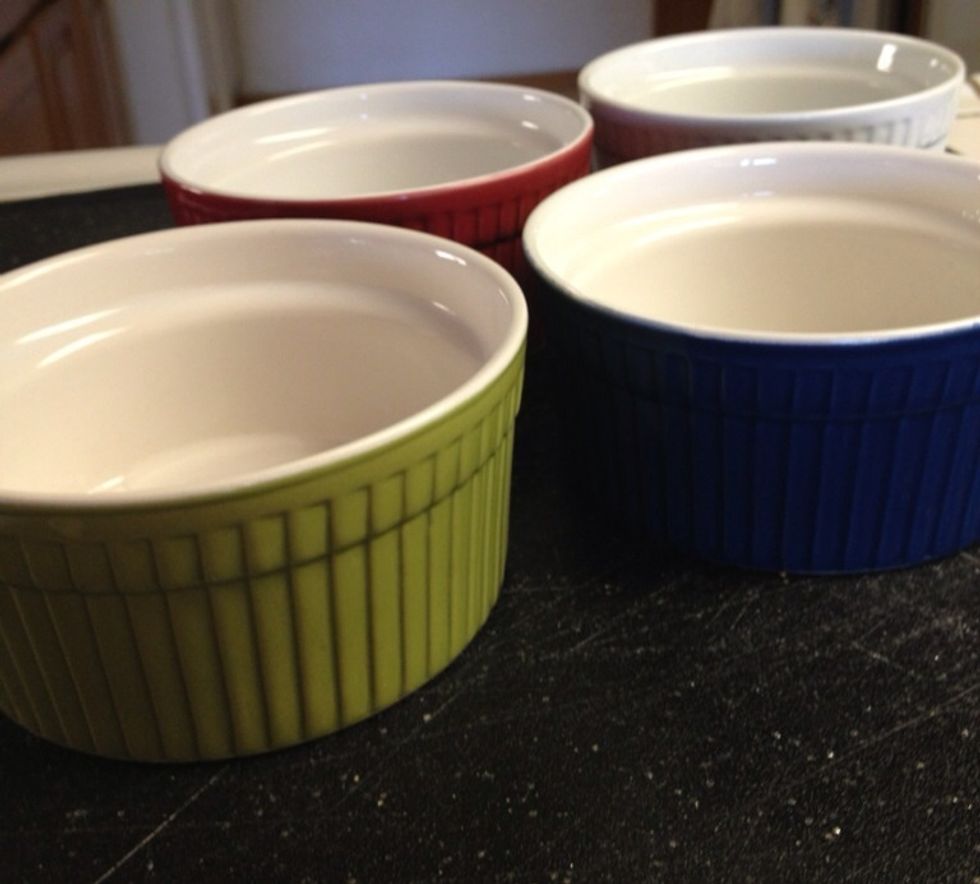 Get out four oven safe ramekins
Fill each cup evenly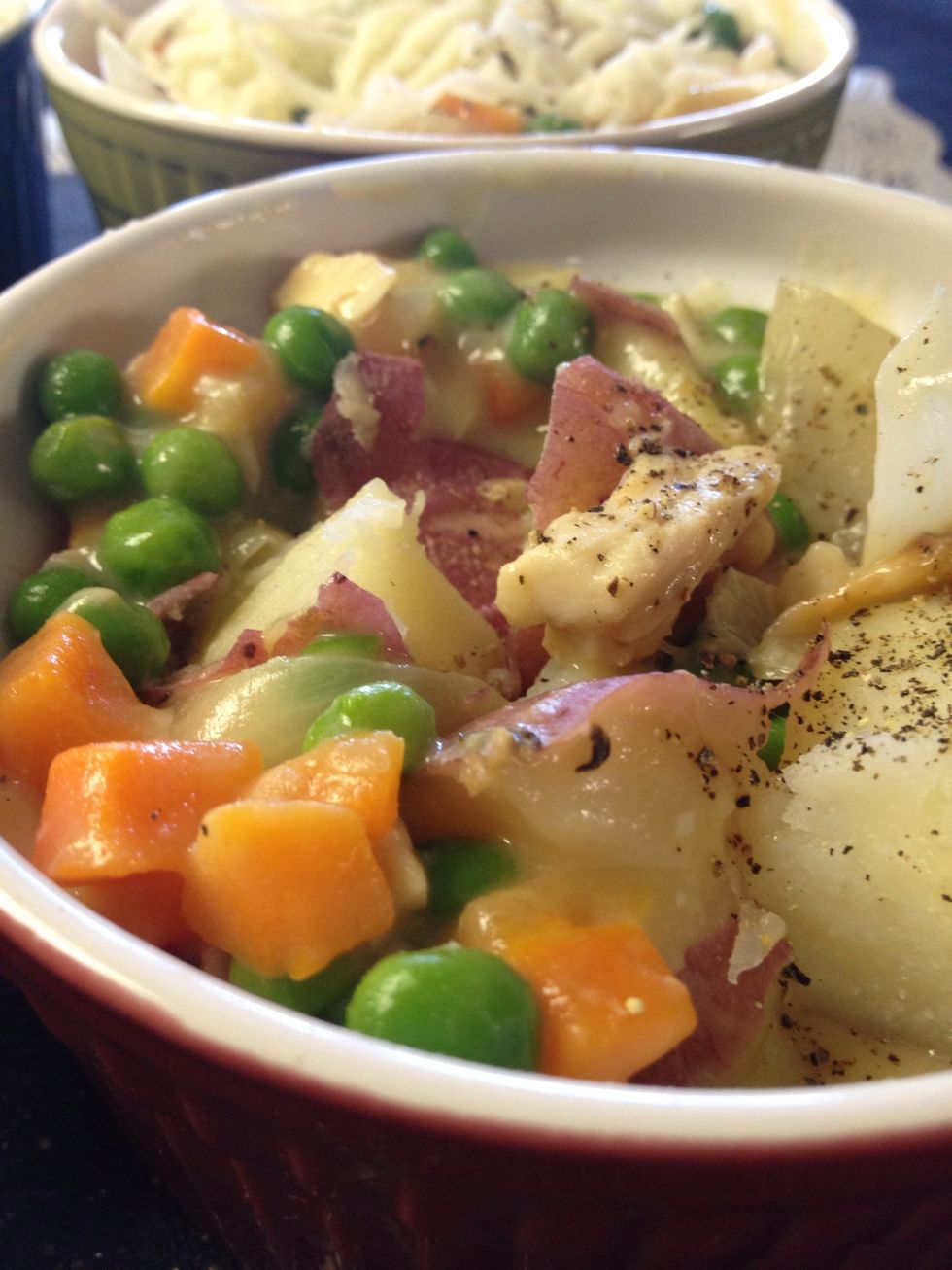 Garnish with pepper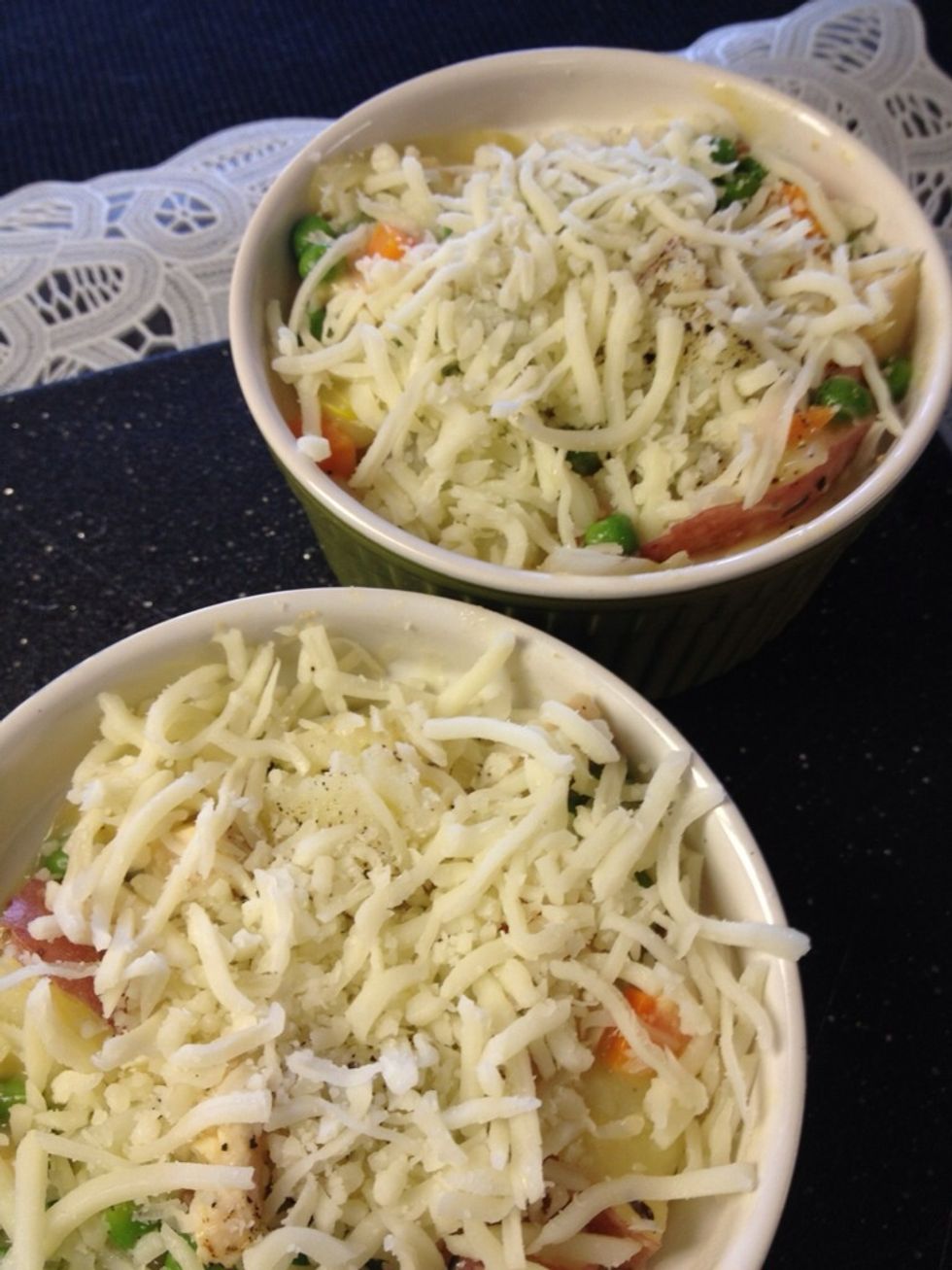 Hmm, I have some Motzerella cheese... not very traditional, but, it's my guide and I can try what ever I want! Right? I'll put it on two of them and see what I think...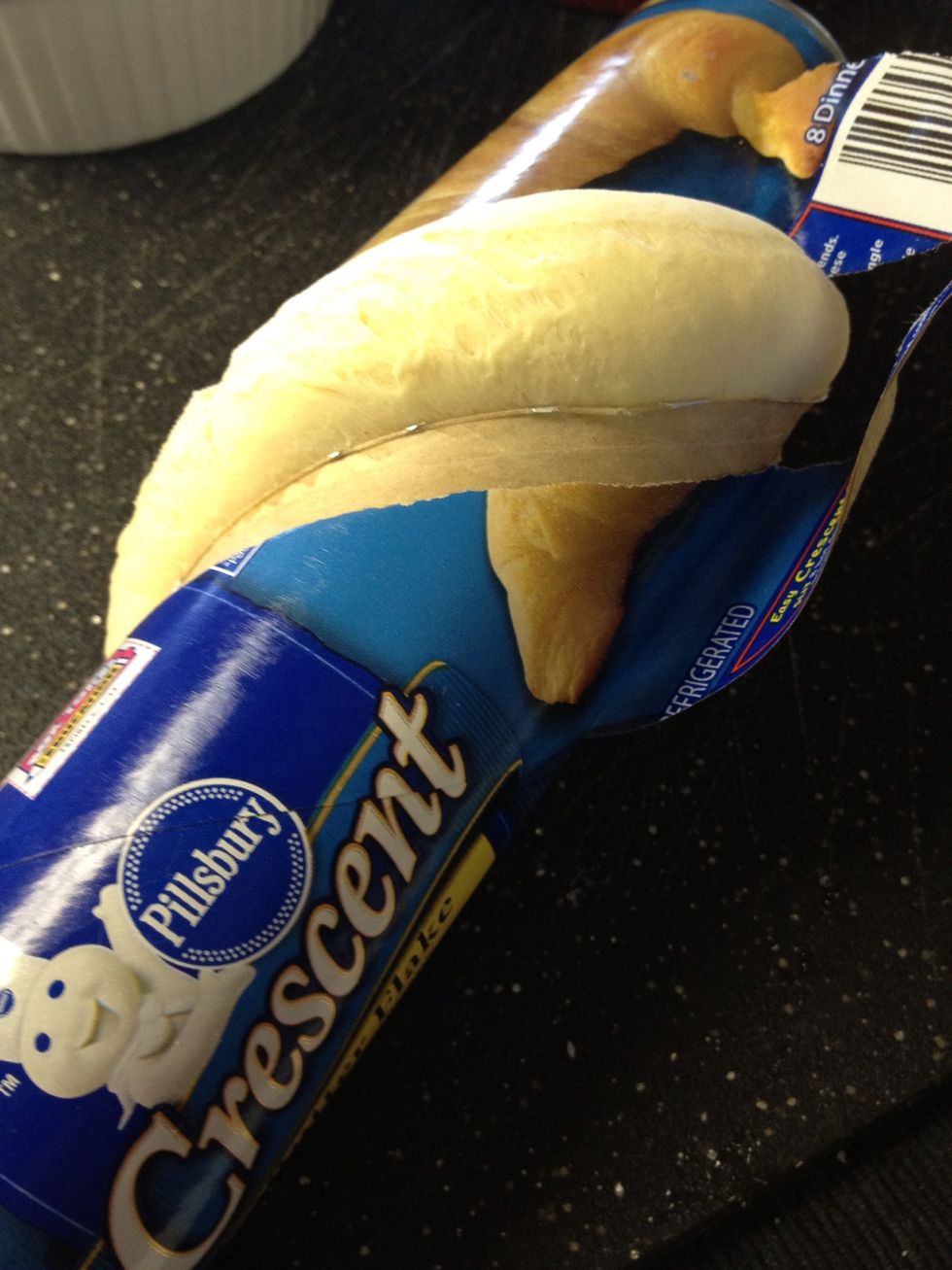 Pop open the crescent rolls
Cut at the first dotted line. (you can buy a roll half this size)
Unroll and you will have four triangles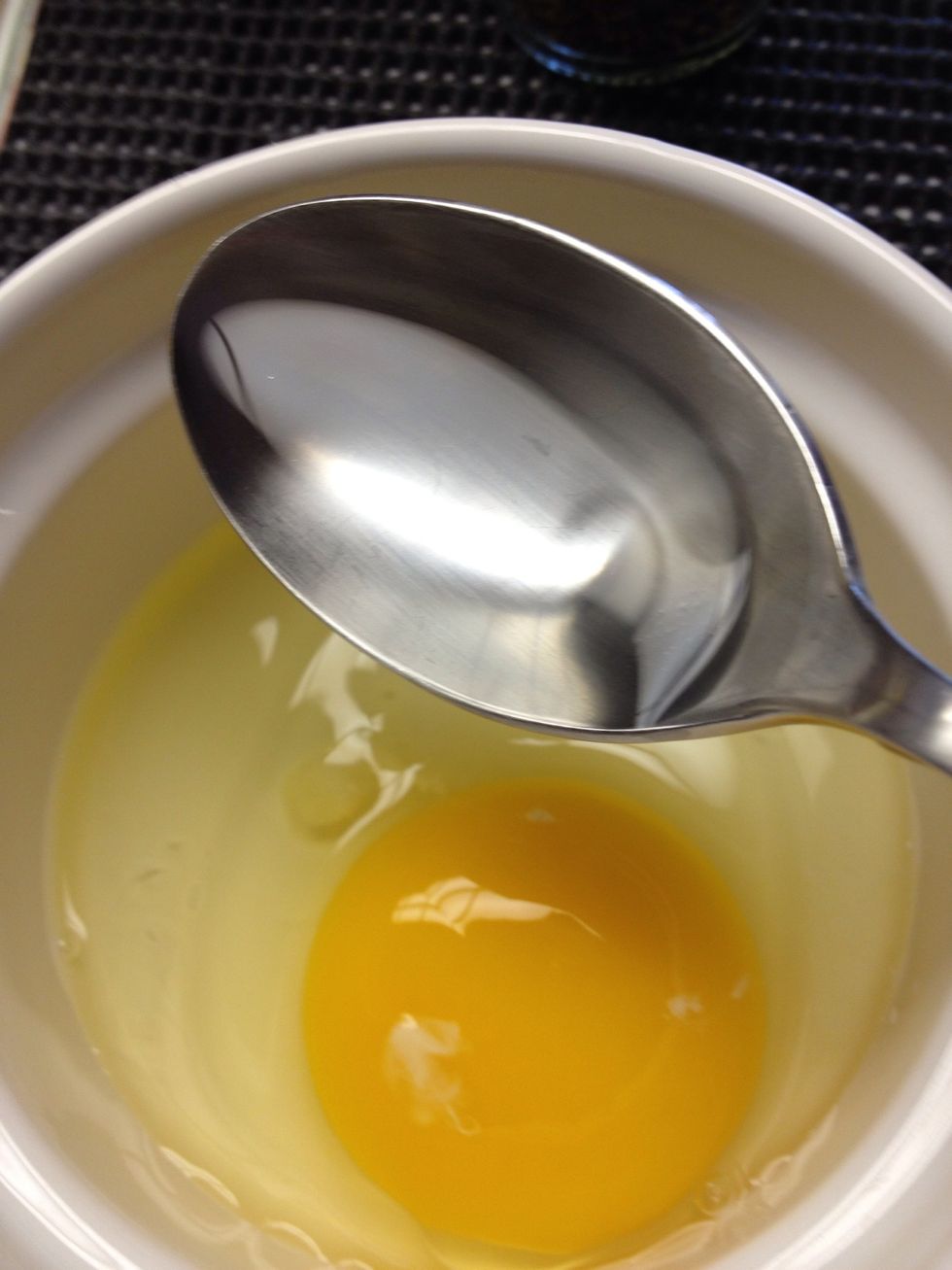 Add one table spoon water to an egg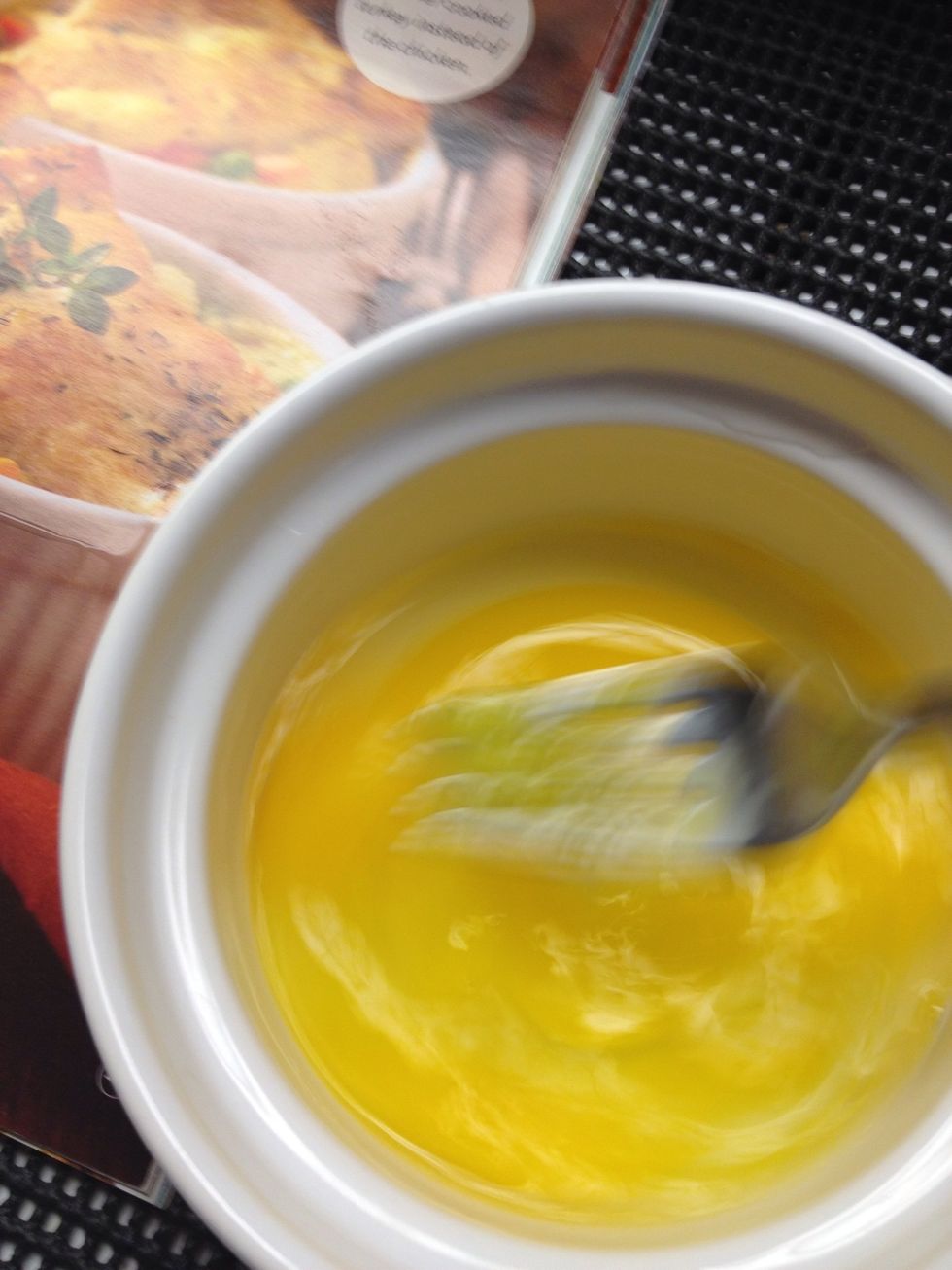 Stir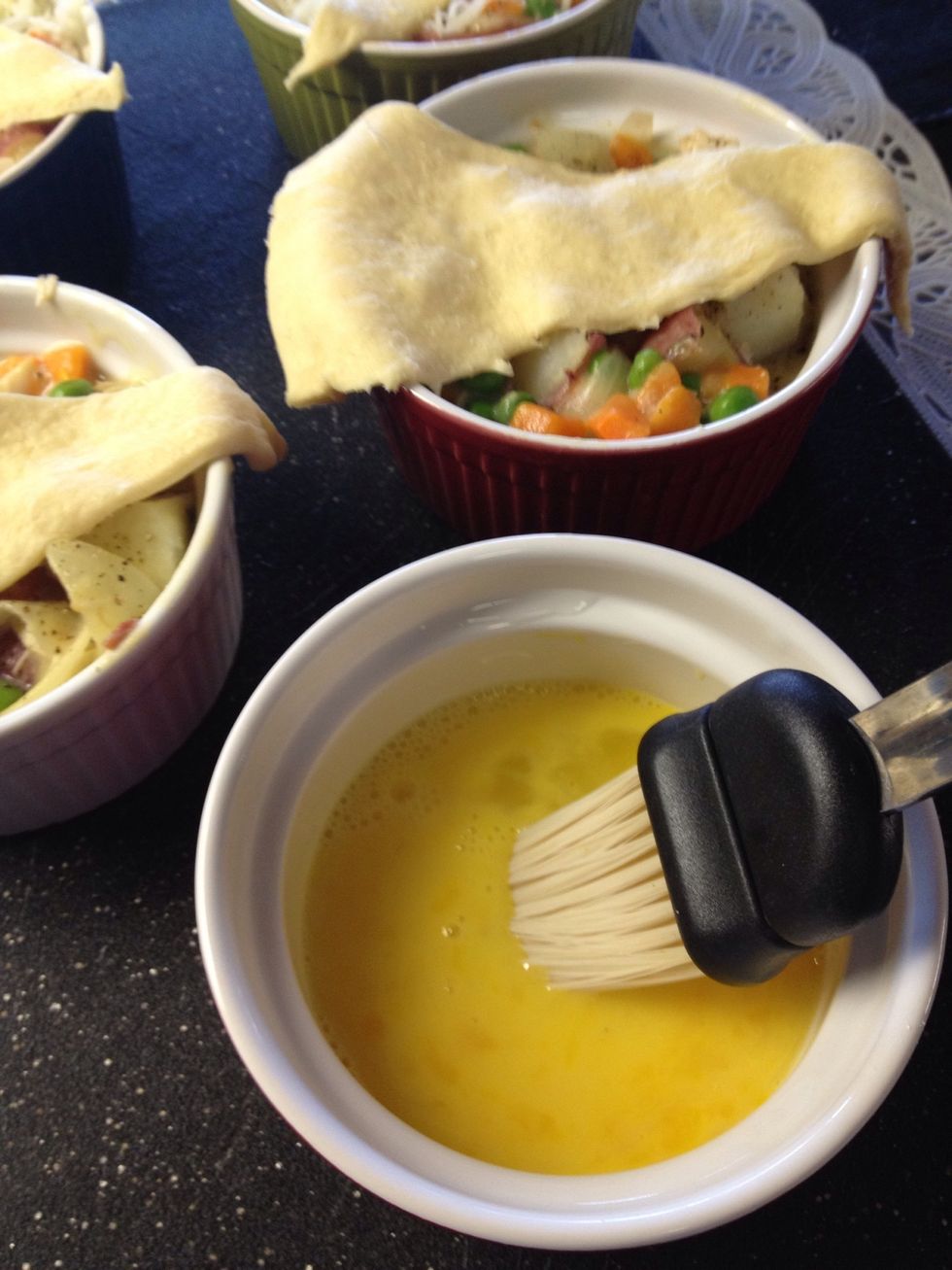 And brush on top of pastry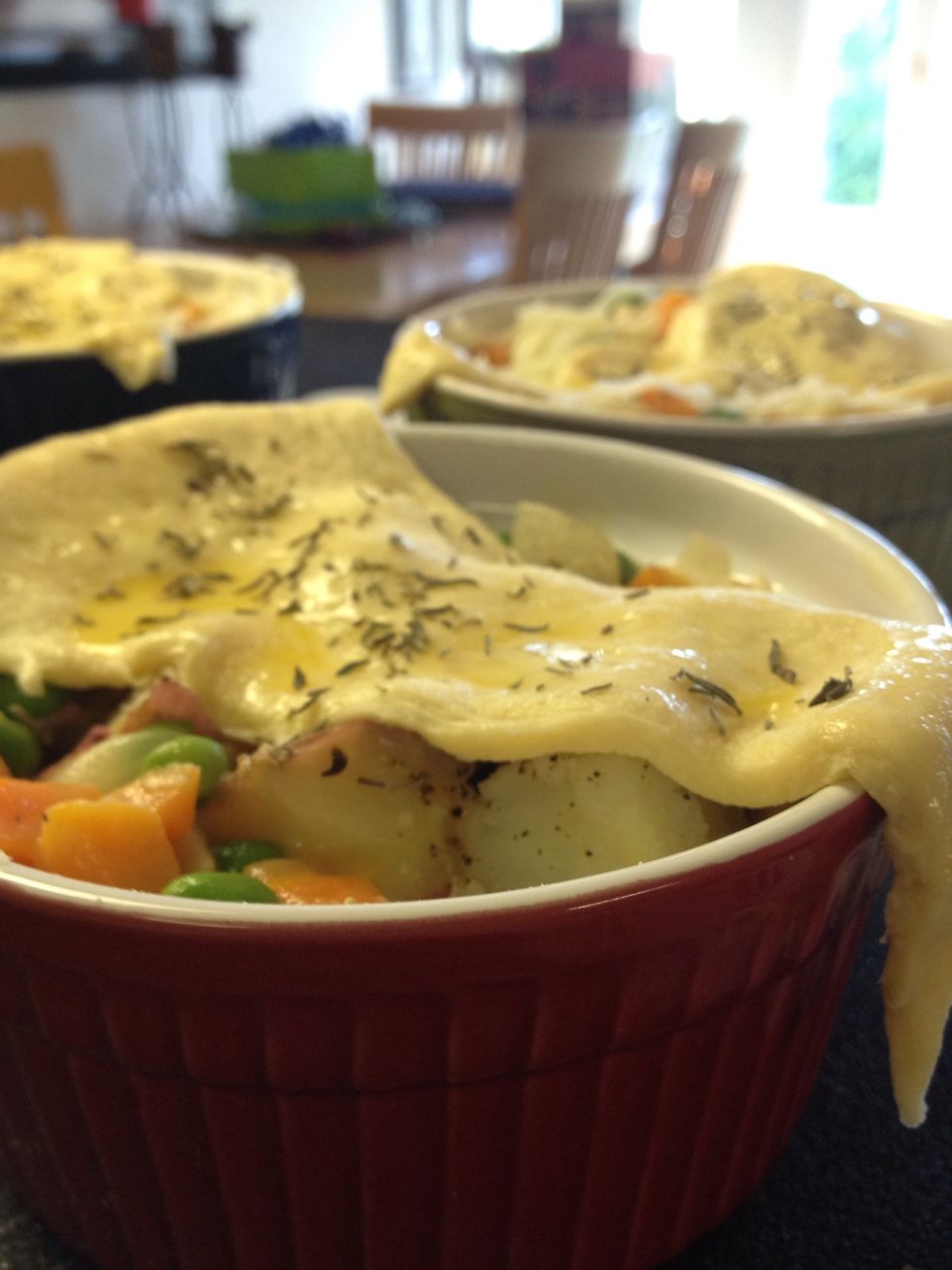 Sprinkle some thyme on top
Put on a tray and bake for 13 minutes at 400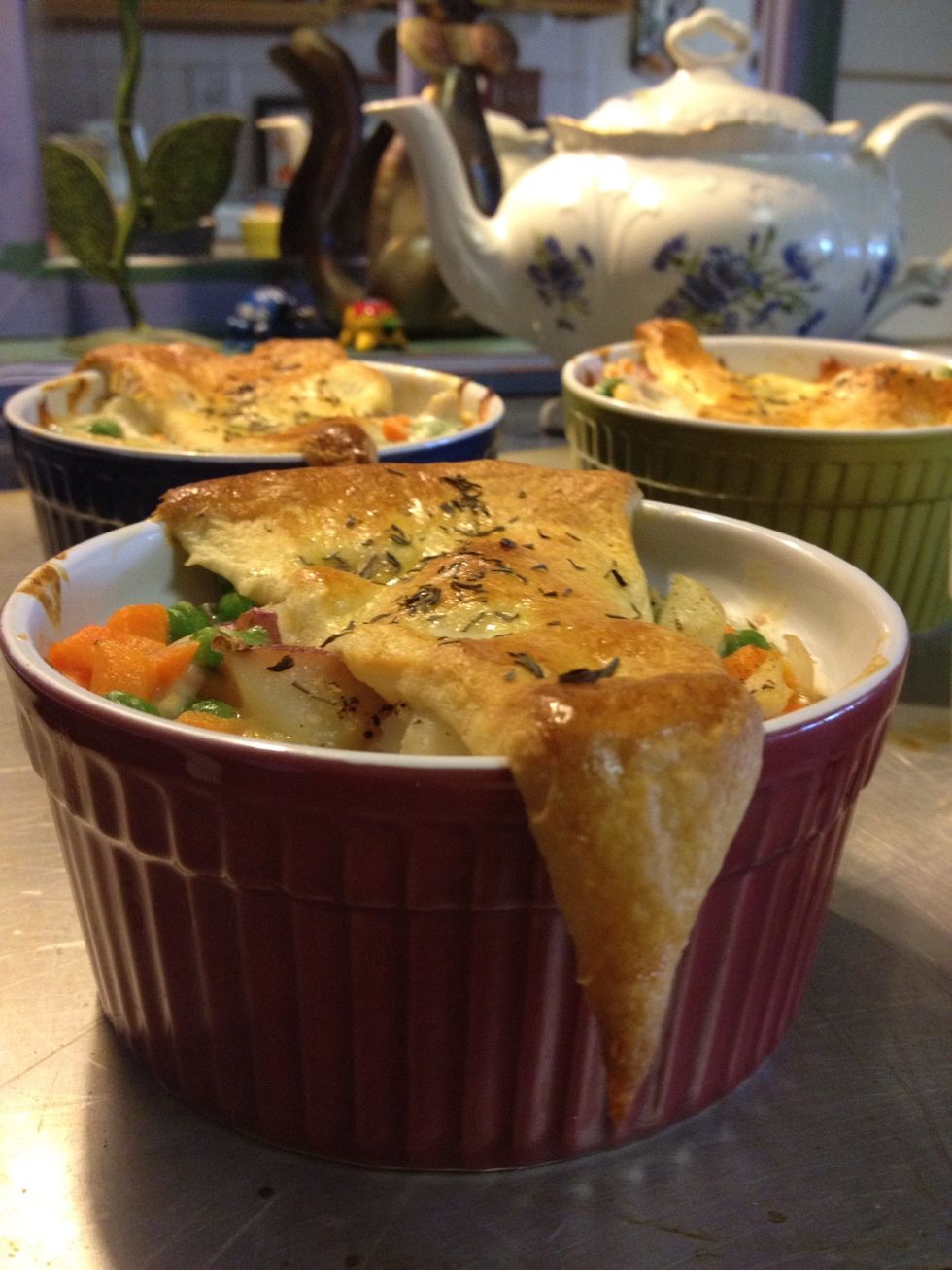 And we are done!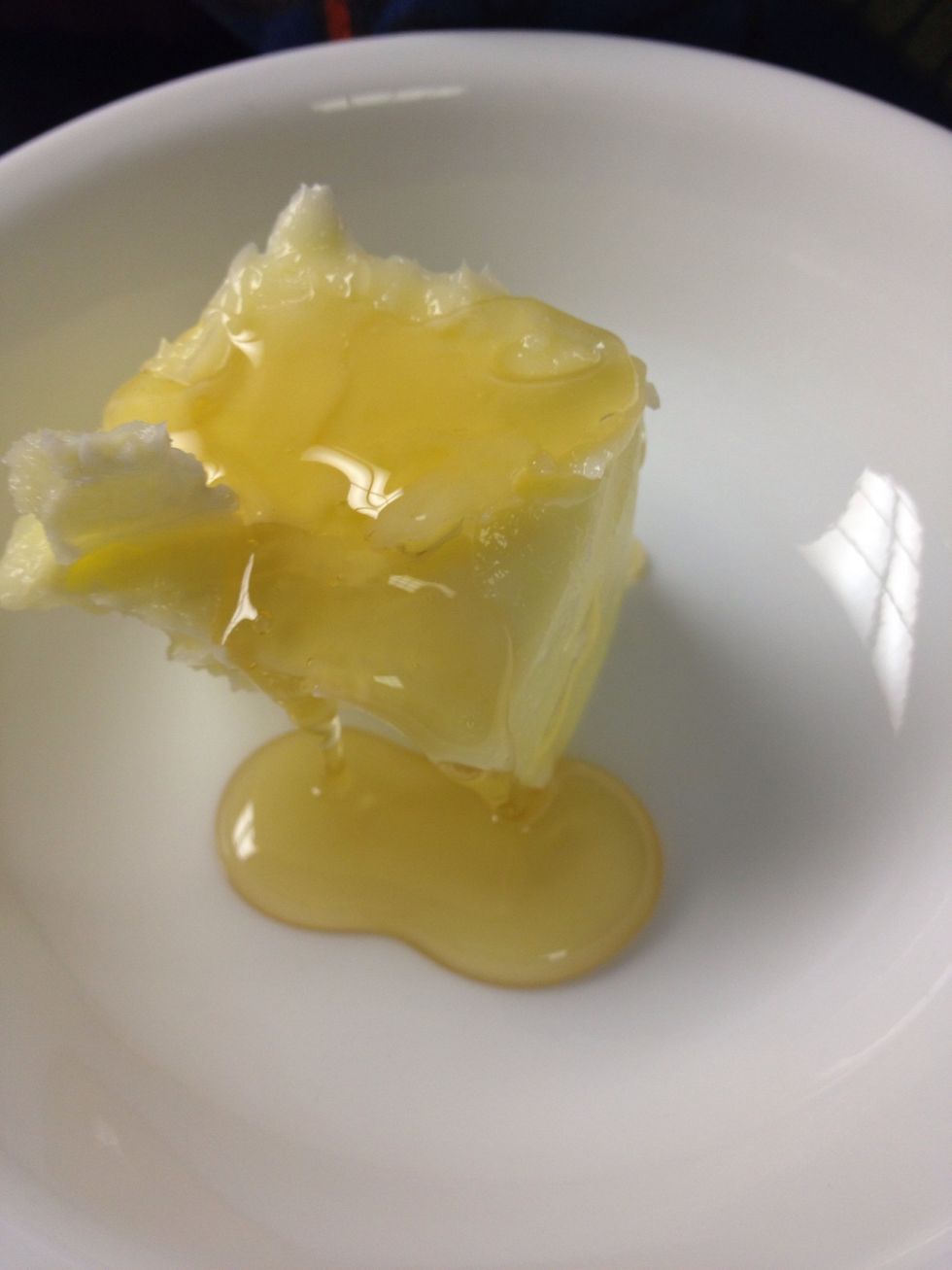 In the mean time I drizzled some honey over softened butter to go with the fresh bread.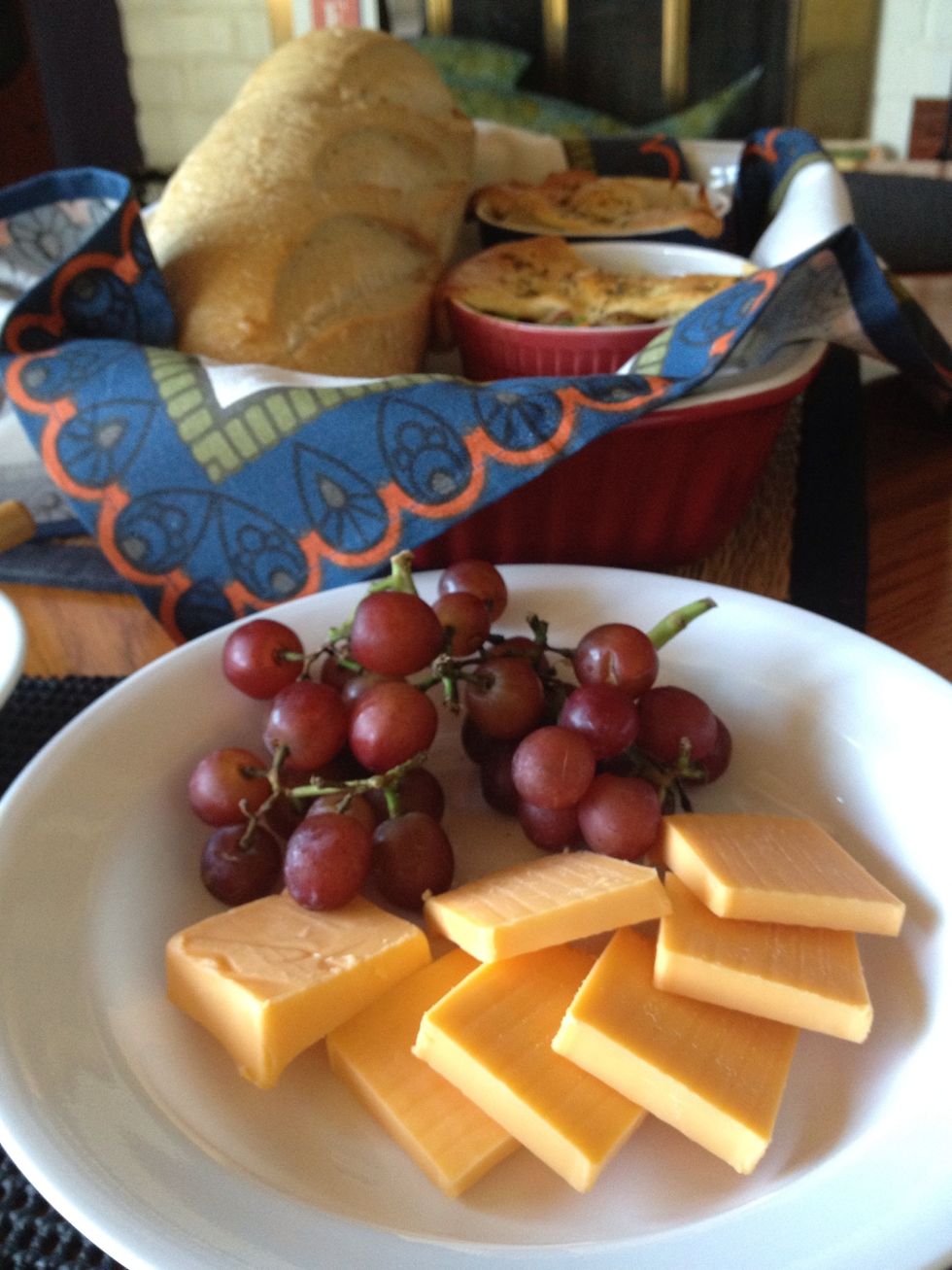 And it's picnic time :)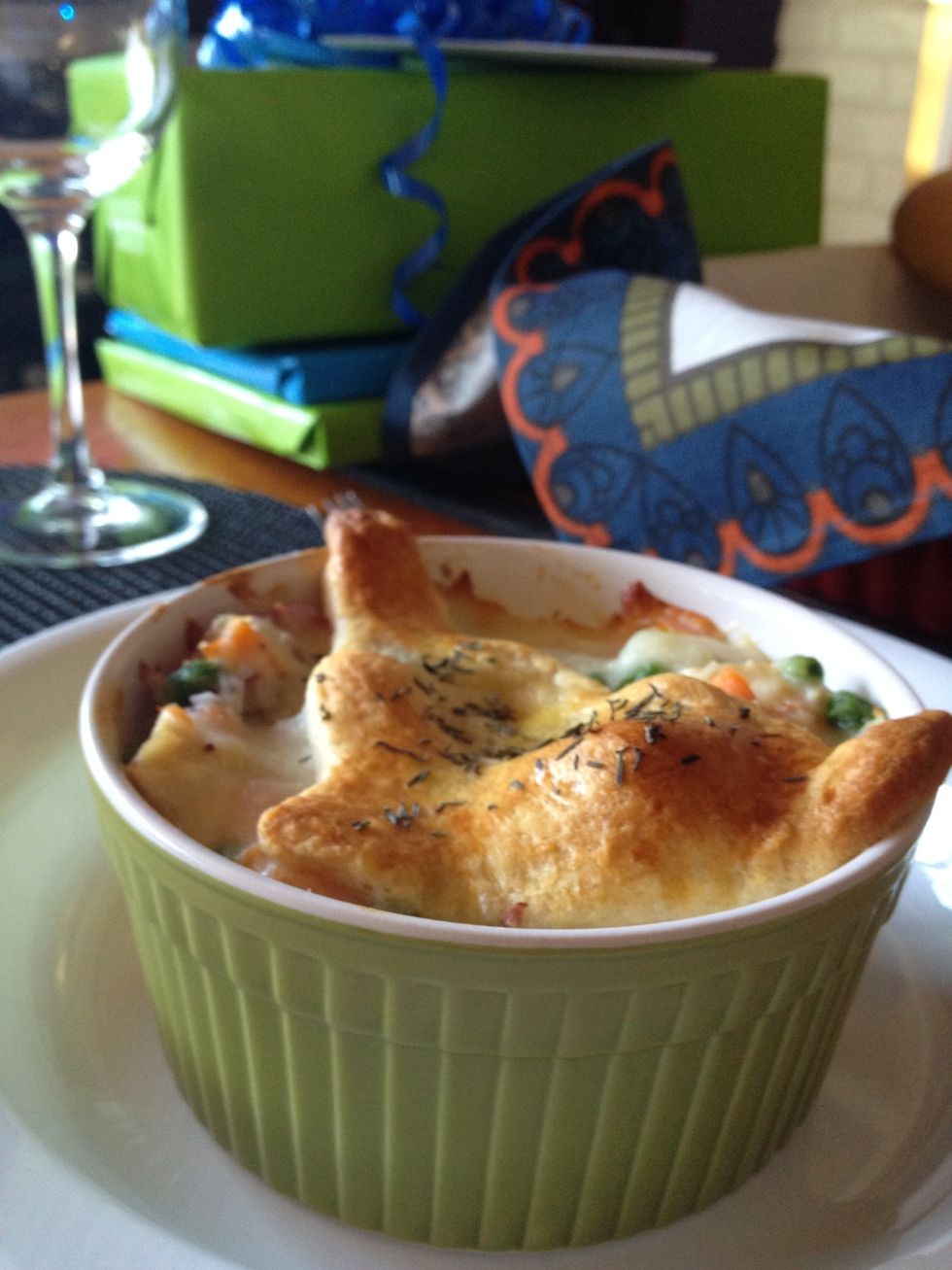 Happy Birthday! Awe, heck, it was nothing :)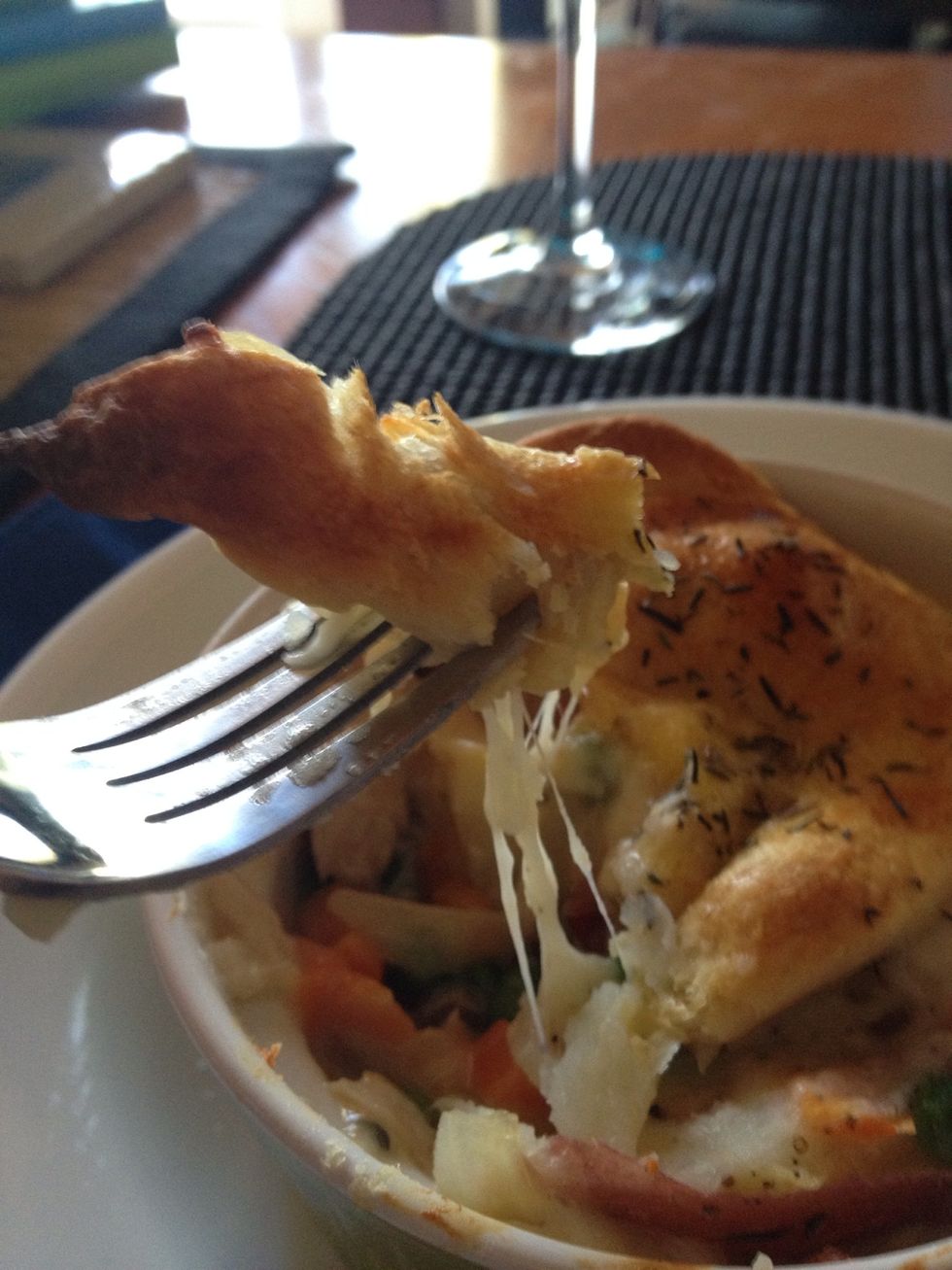 P.S. I liked it with the cheese! I recommend it!
Thank you for reading my guides!!
1/2c Frozen peas and carrots
1.0c Cubed cooked chicken
1.0c Diced cooked potatoes with onion
(above refrigerated from 20 oz bag)
1/4c Milk
1/2tsp Dryed thyme
1.0 10 oz can condensed cream of chicken soup
1.0 Pillsbury Crescent dinner rolls (4oz)
1.0 Egg
1.0Tbsp Water
1/8tsp Dried thyme leaves
Victoria Abel
I enjoy simple pleasures like coffee table picnics, pretty flowers, and photography. Most my guides are 5 ingredients or less or semi-home made.