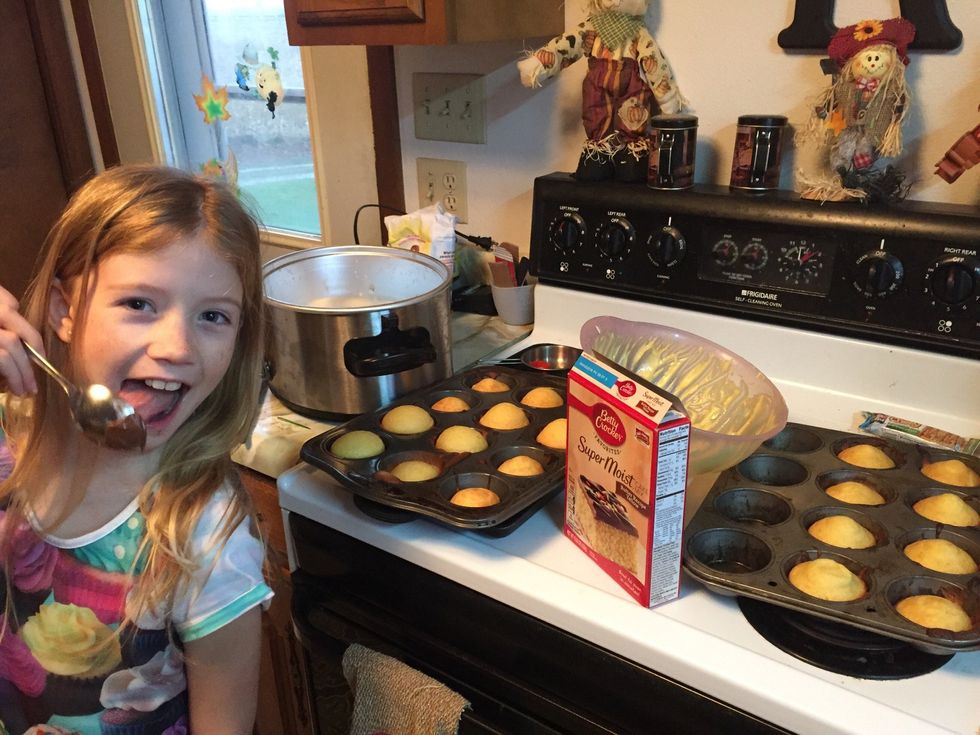 Make cake mix according to instructions on box - fill cupcake pans (she didn't quite portion for 24!) and bake then post for picture mom forgot to take when mixing!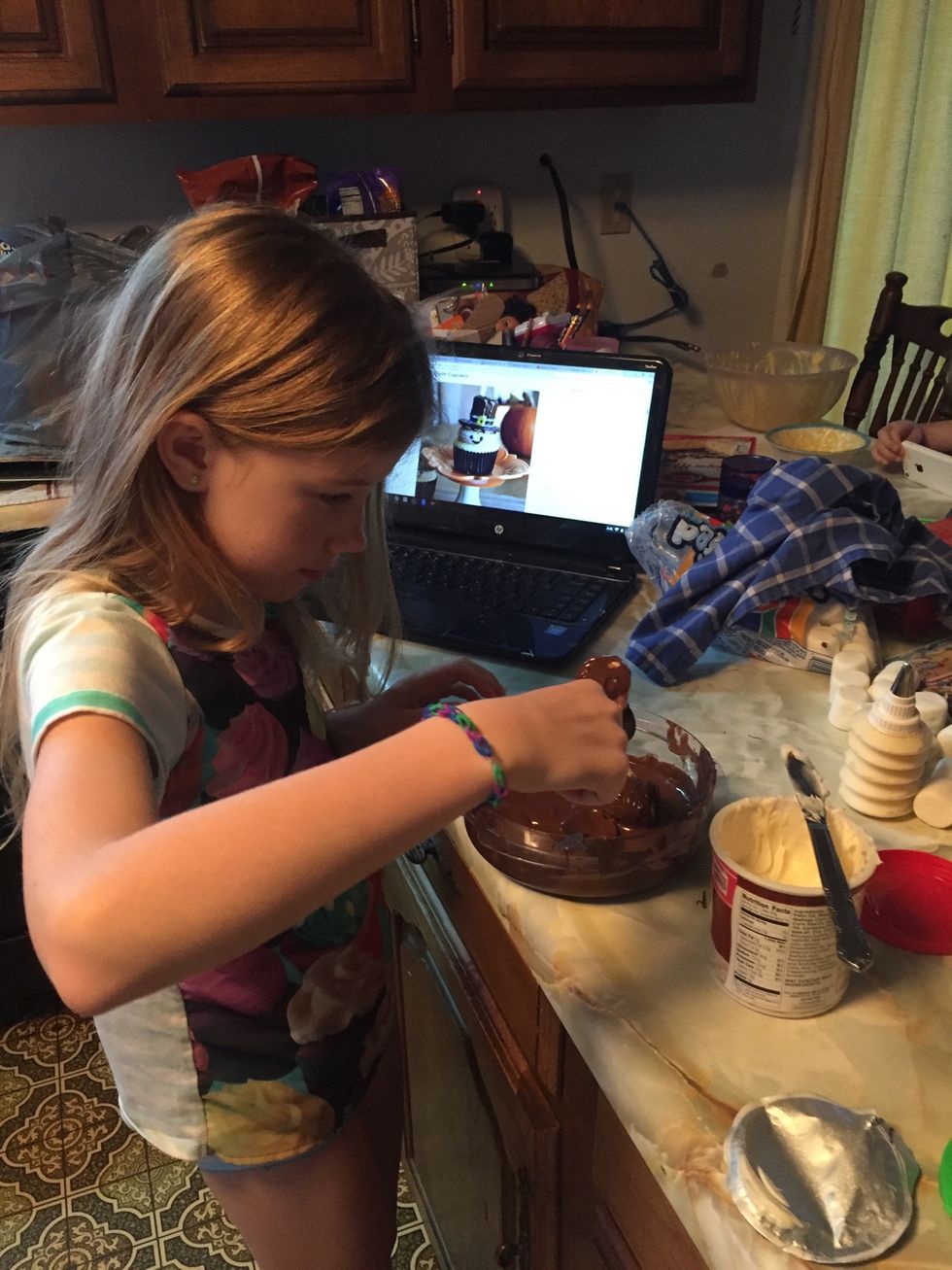 Melt Almond bark in microwave and dip marshmallows to cover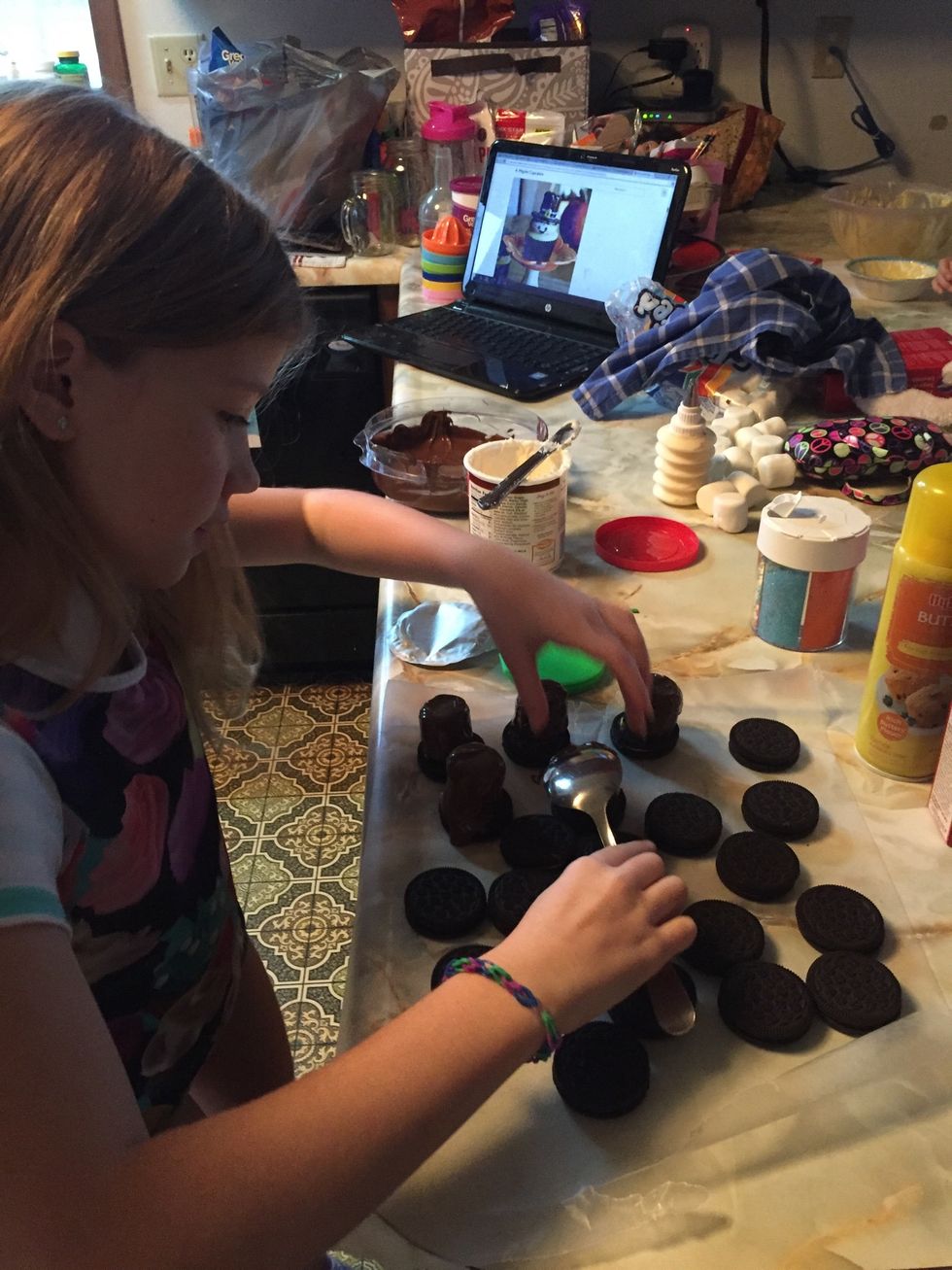 Place chocolate covered marshmallow on top of cookie (we used Oreos b/c we did not have shortbread cookies) We added a sprinkle star for the hat buckle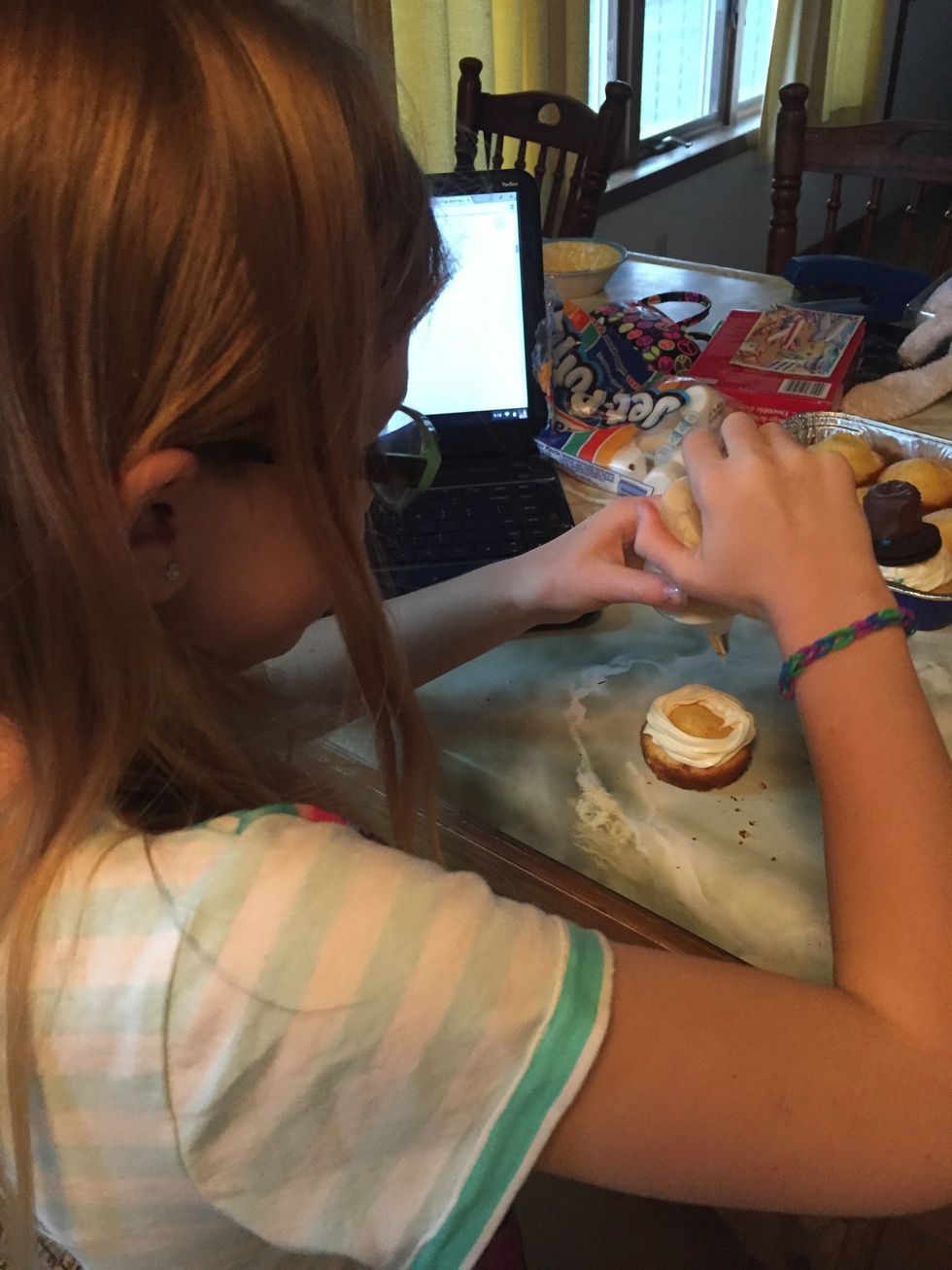 Frost cupcakes - we used our Pampered Chef decorating frosting containers to puff up frosting.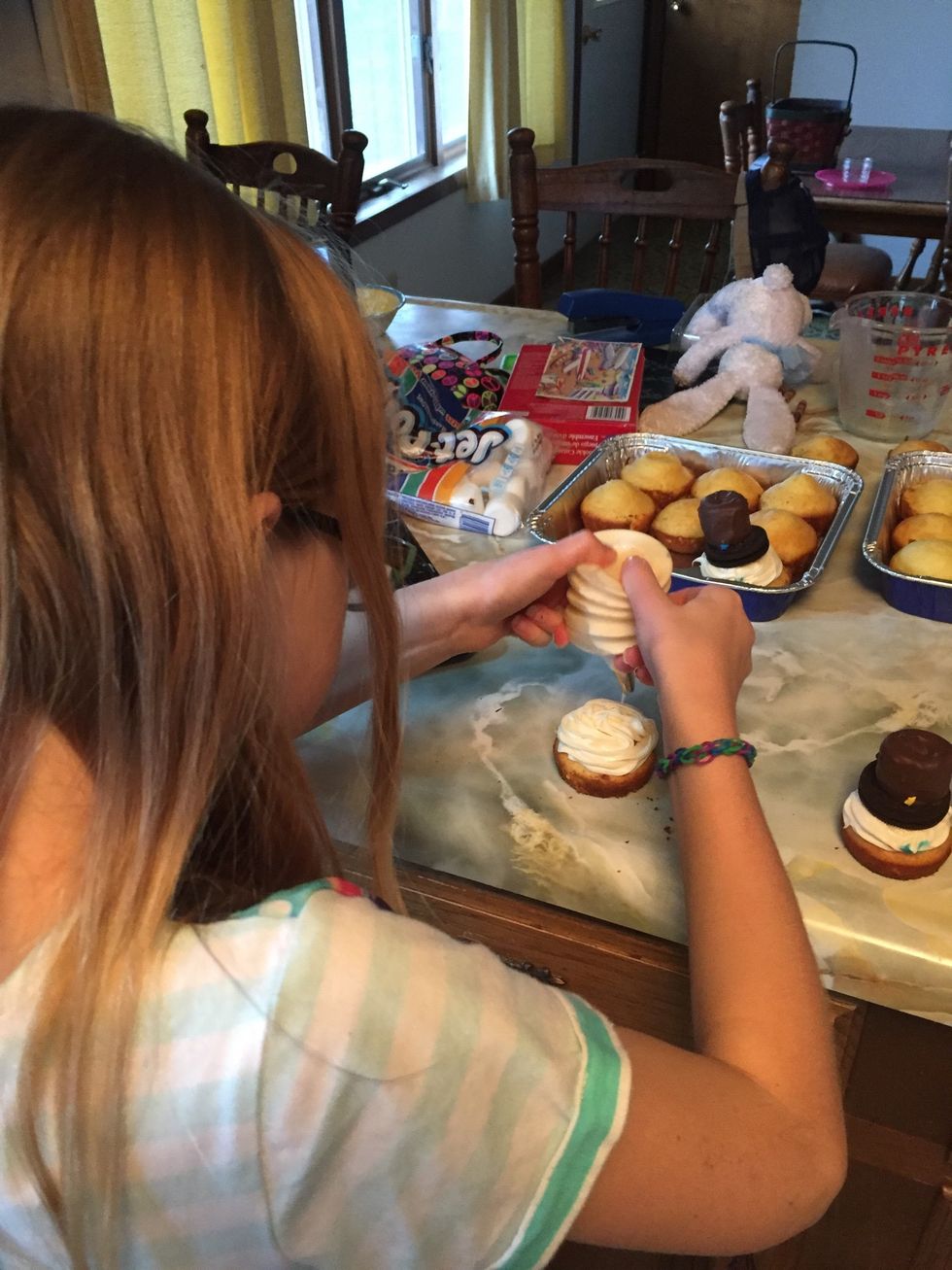 Finish frosting & put cookie w/ marshmallow on top of frosting for the hat - we decided to wait on putting cookies on top until ready to leave to cut back on flattening the frosting...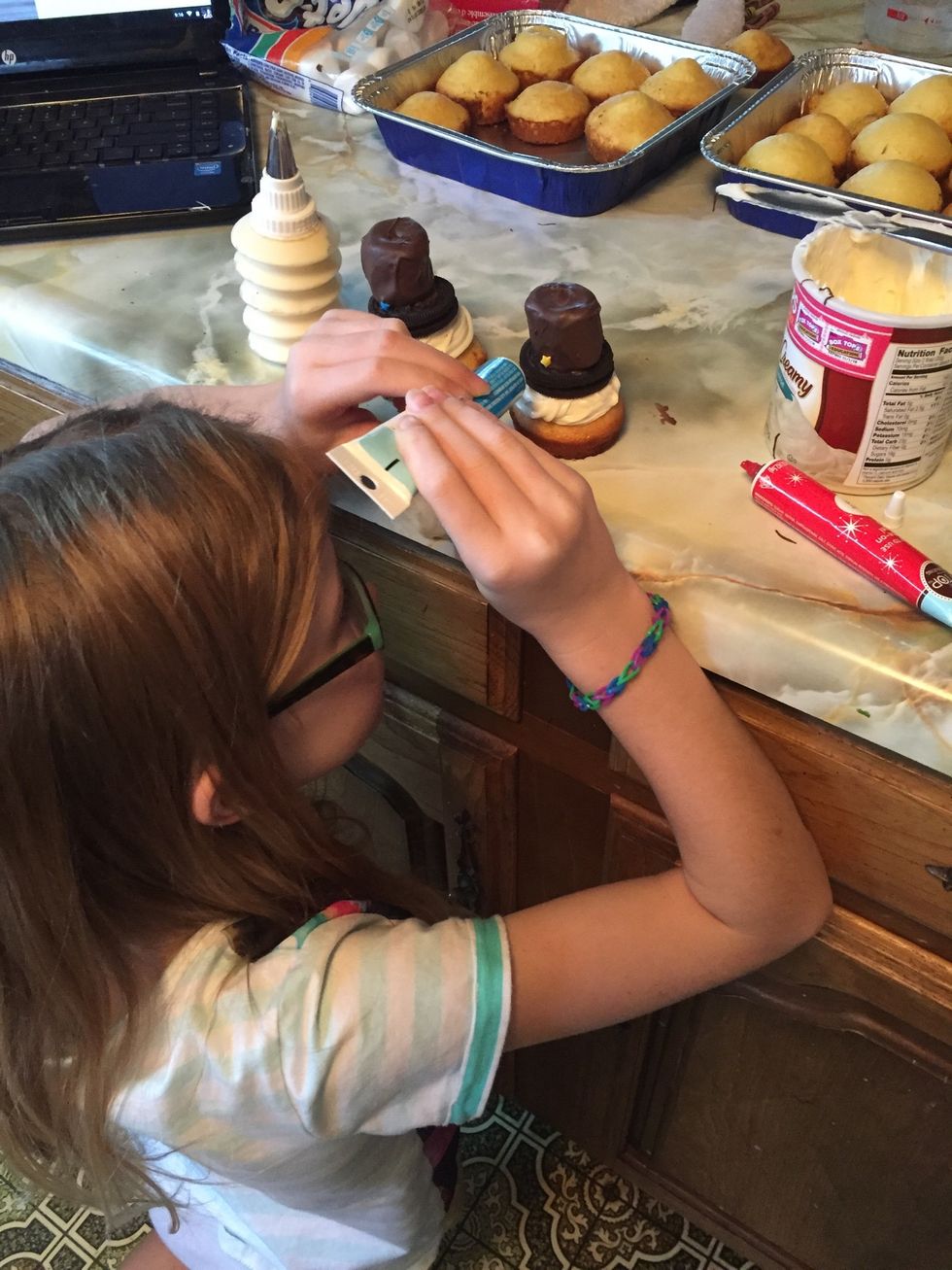 Add eyes with icing gel - we used blue for eyes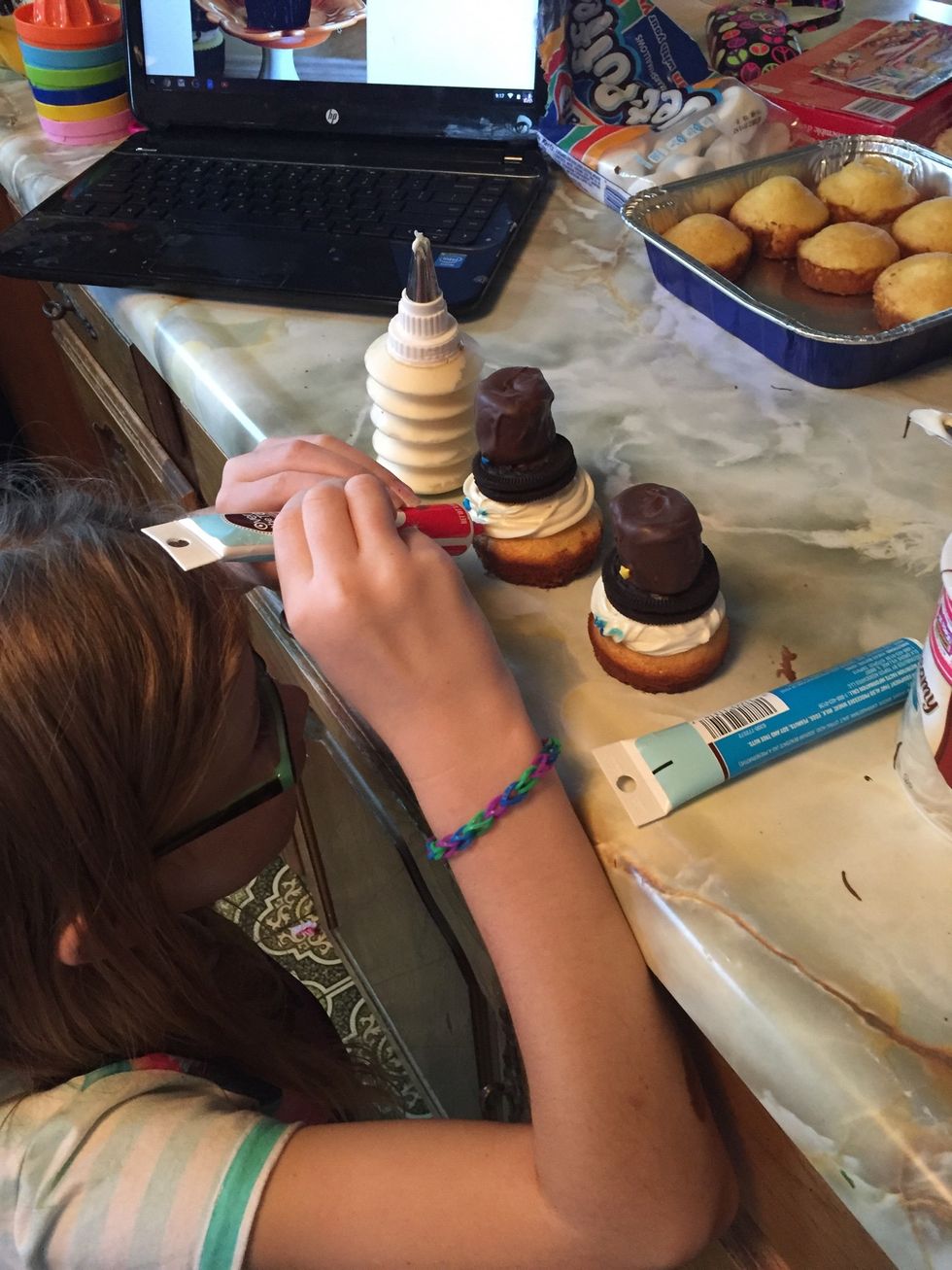 Add mouth - we used red gel icing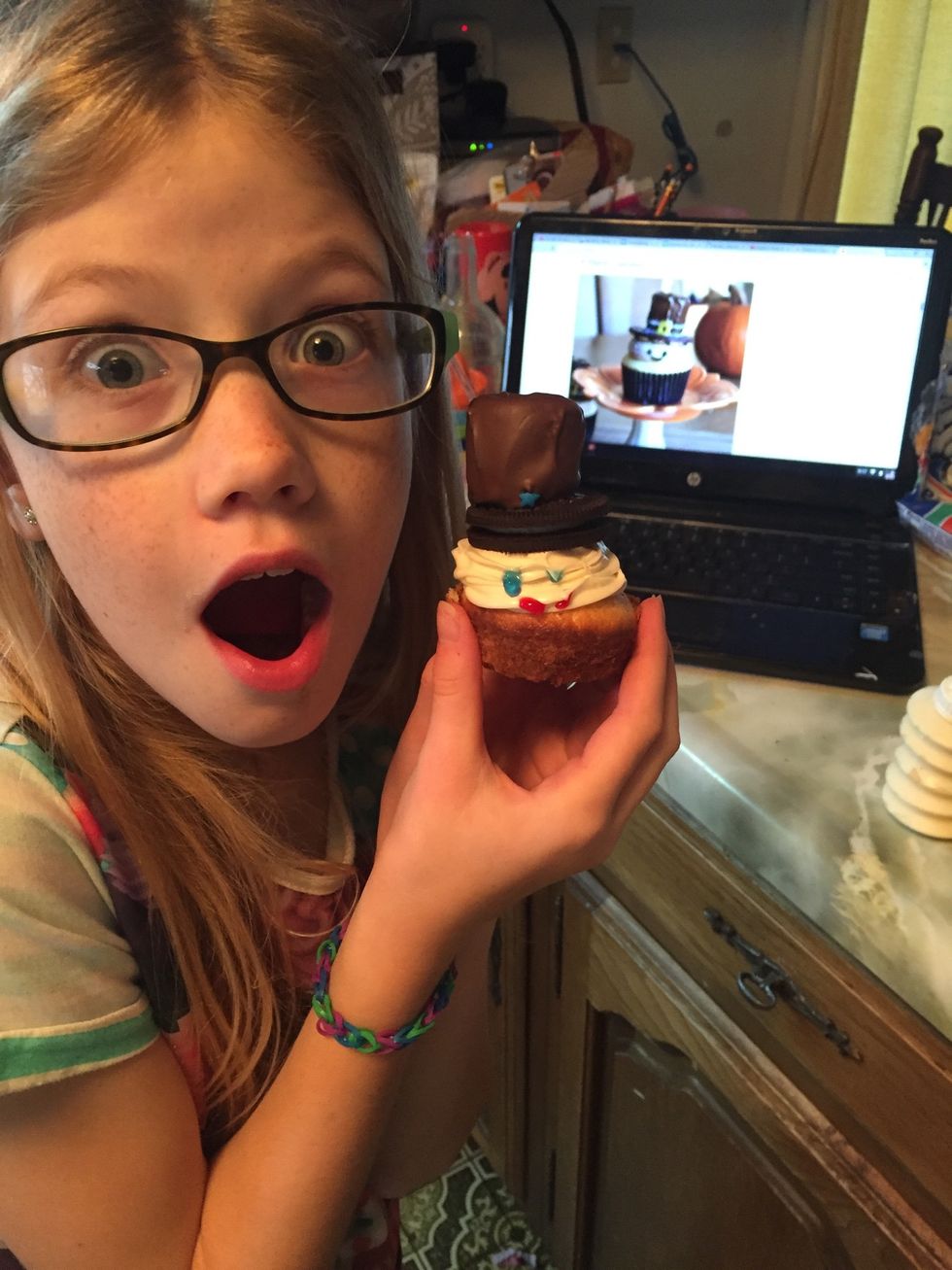 Make a fun face for picture and wonder why things you find on Pinterest never turn out like the picture on the computer 😃
1.0 White cake mix
24.0 Cookies
24.0 Marshmallows
8.0part Chocolate Almond Bark
1.0 Frosting
1.0 Icing Gel
Melissa Kane
I am a mom, farm wife, and teacher. I love to create things and I recently started blogging about life on our family owned dairy farm & living life w/ PPD!