How to make pig candy kale chips!
I made regular baked kale chips and really did not like the taste of them. Then I used bacon grease instead of olive oil and brown sugar instead of salt, reduced the cooking time a few minutes & YUM!
115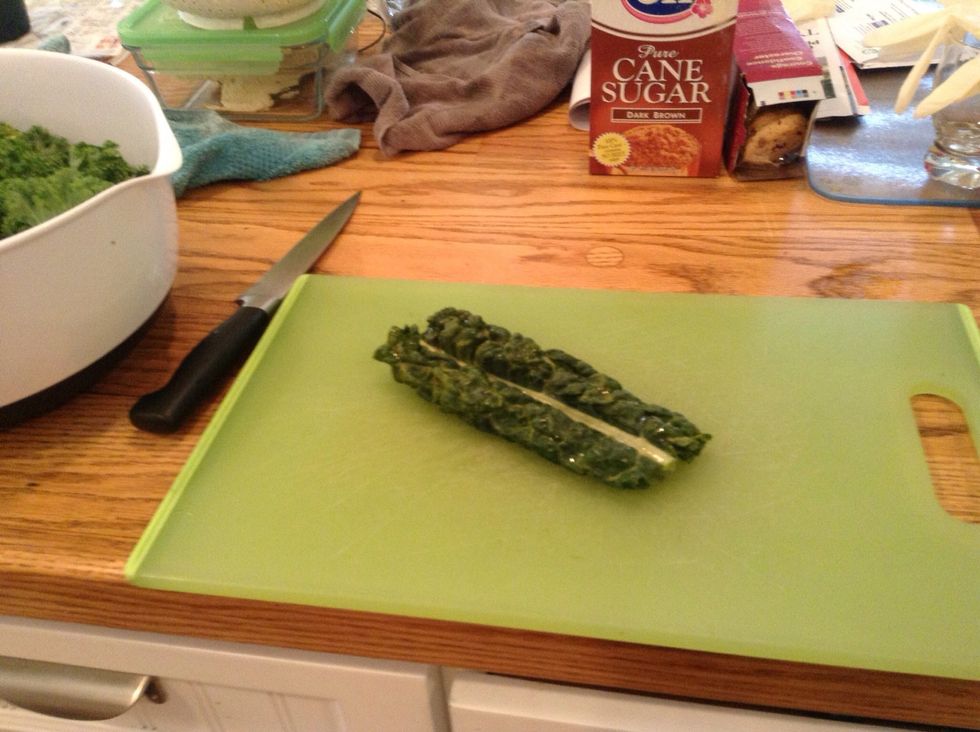 Wash and Trim kale, removing center spine. Pictured is black kale, it is a little sweeter than regular kale.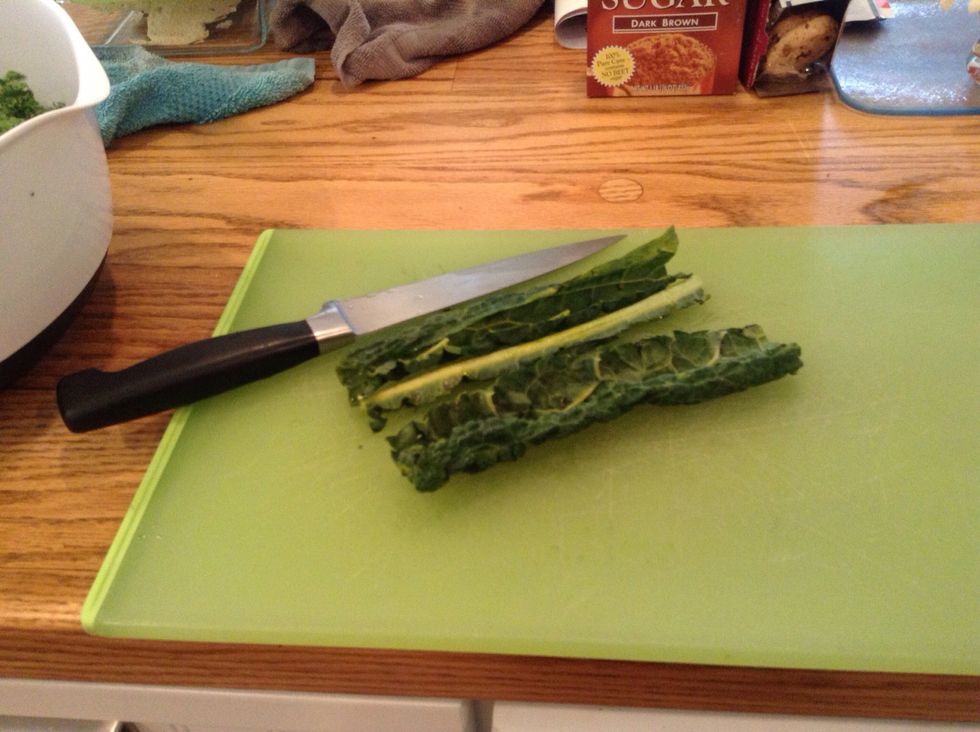 Discard spine and cut kale into large pieces. About 3 inches long or so.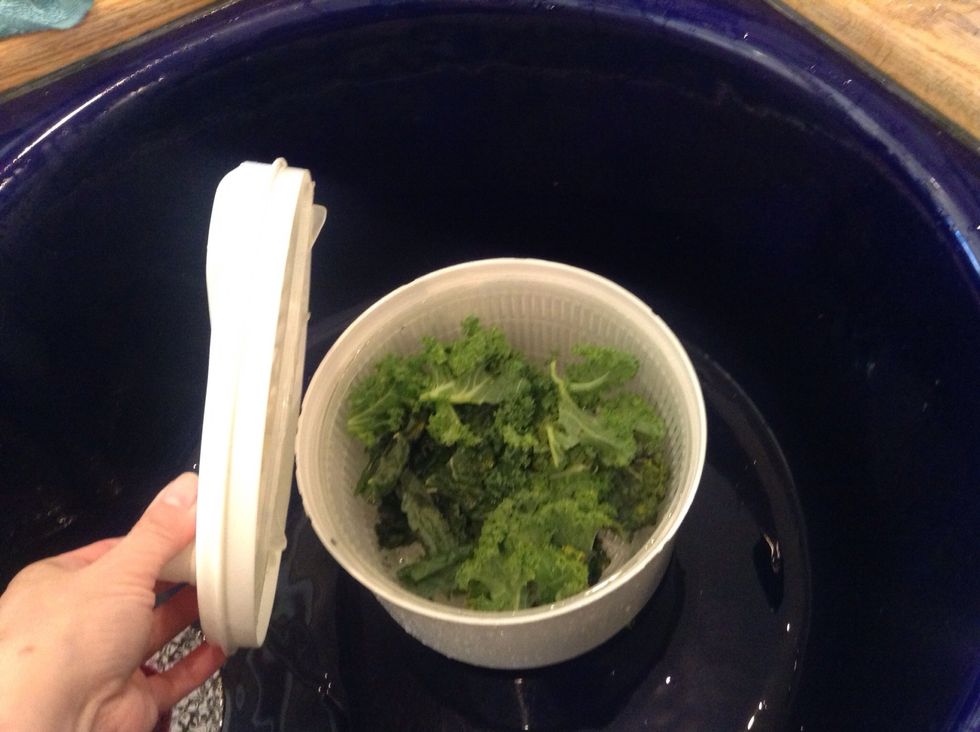 Rinse again and spin dry. Here shows two types of kale, regular and black kale.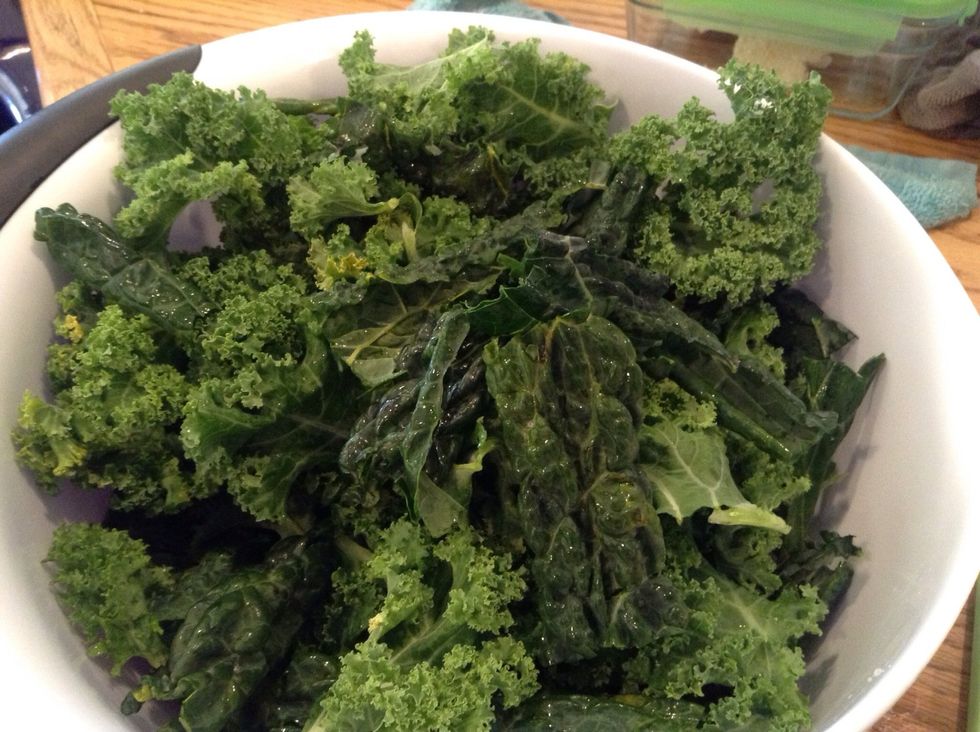 Try to get kale, as dry as you can. discard any yucky leaves.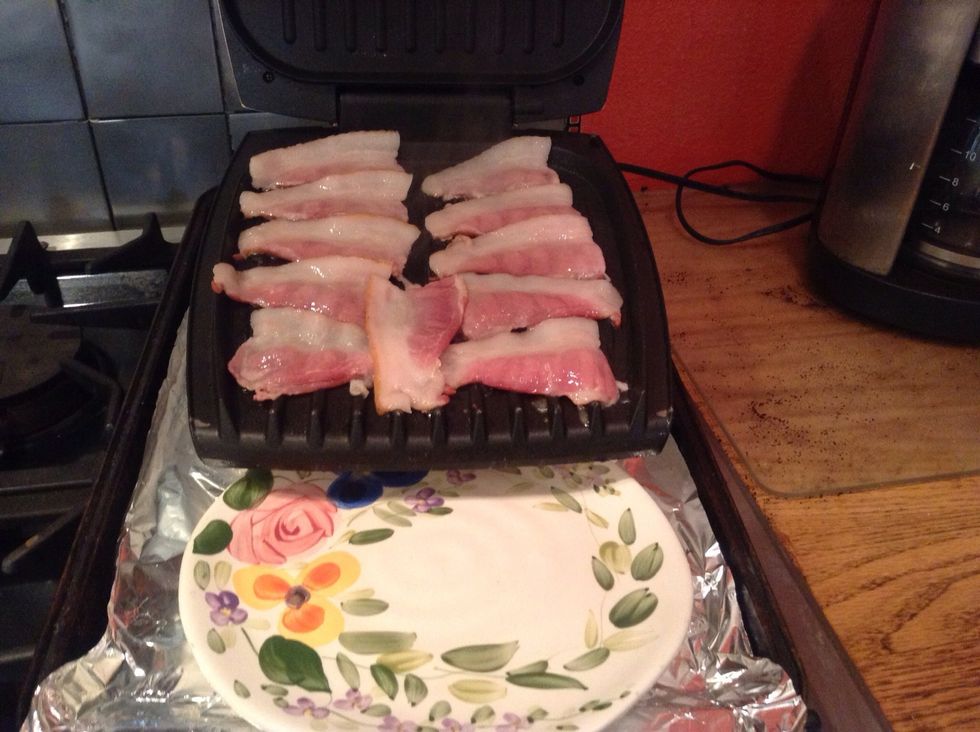 Cook bacon and catch the grease. If you already have bacon grease, zap it to liquify.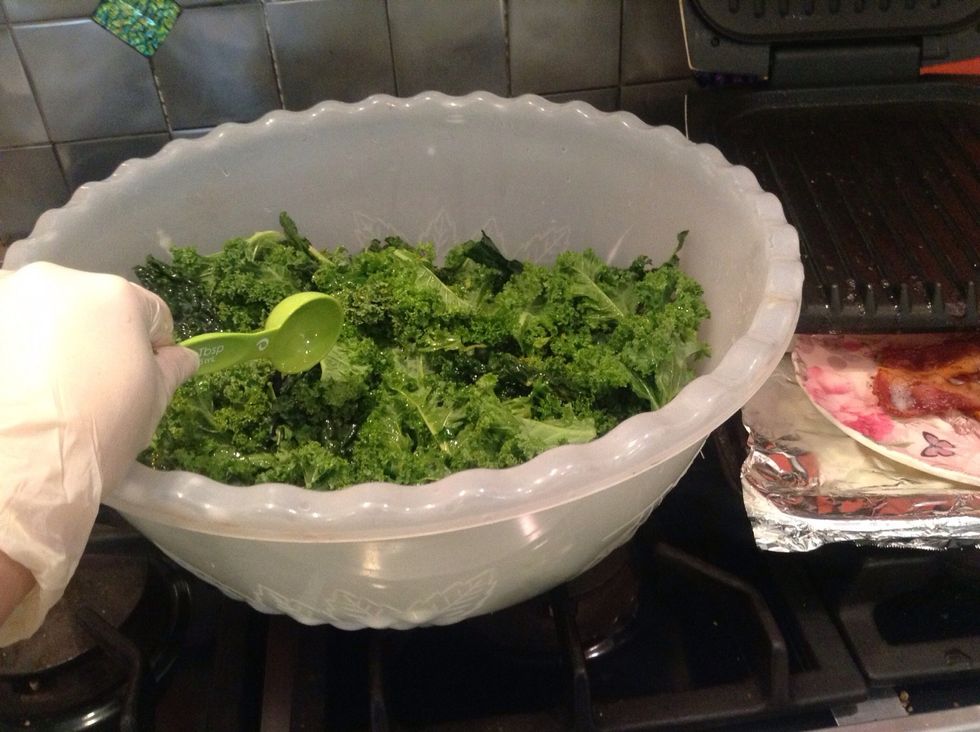 Add about three tablespoons of bacon grease. Be stingy, you just need enough to coat the leaves.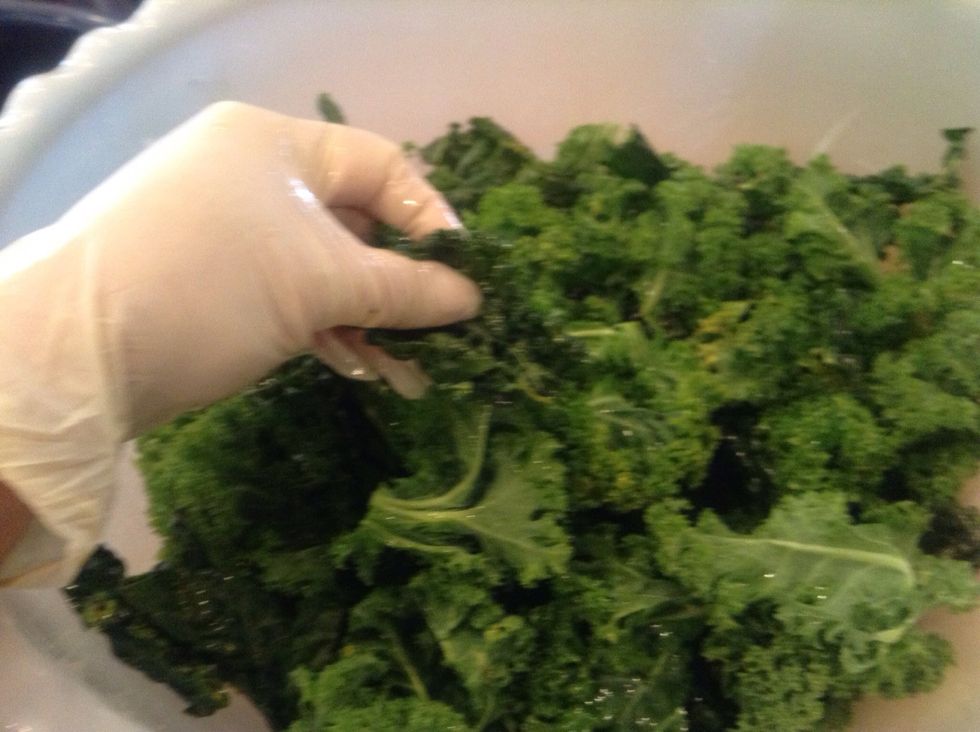 Toss well, then with your fingers, check to see that each leaf is shiny on both sides. Some leaves will curl and you have to rub them with your greasy fingers. This may take a while.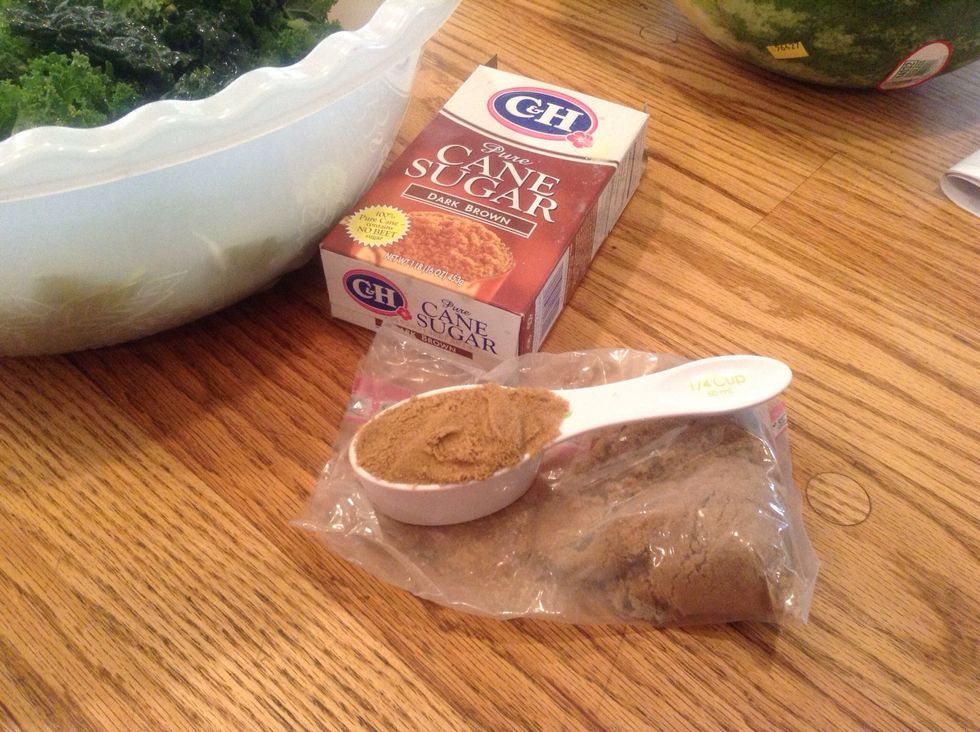 Add about 1/3 cup packed dark brown sugar. Here is says 1/4 cup, but I added more after taking this photo.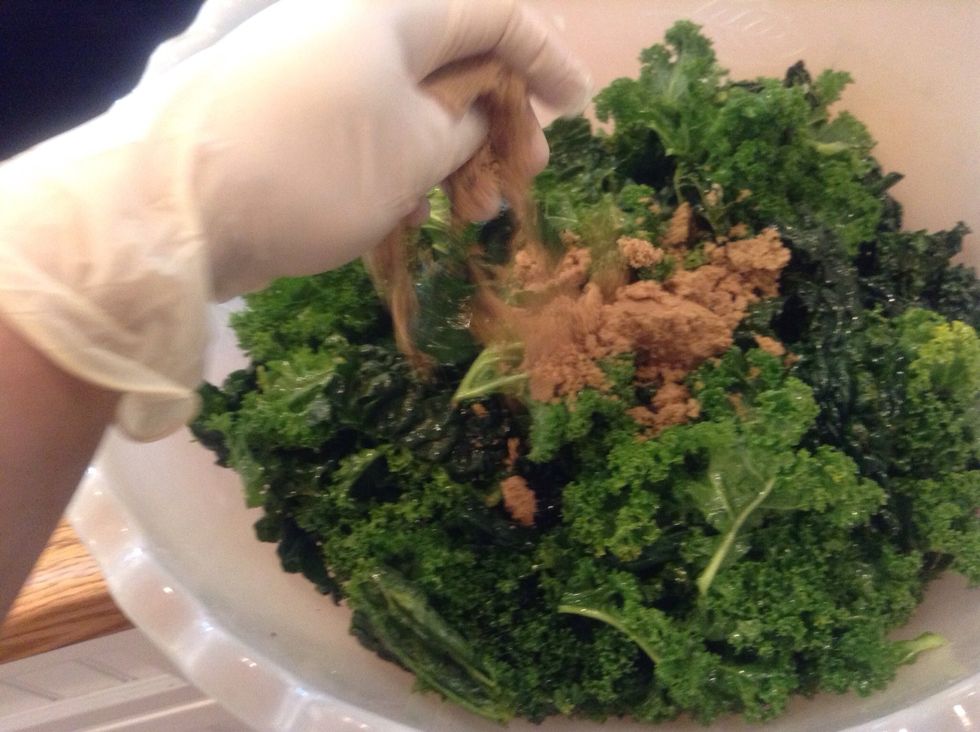 Toss well, working the brown sugar into all the leaves.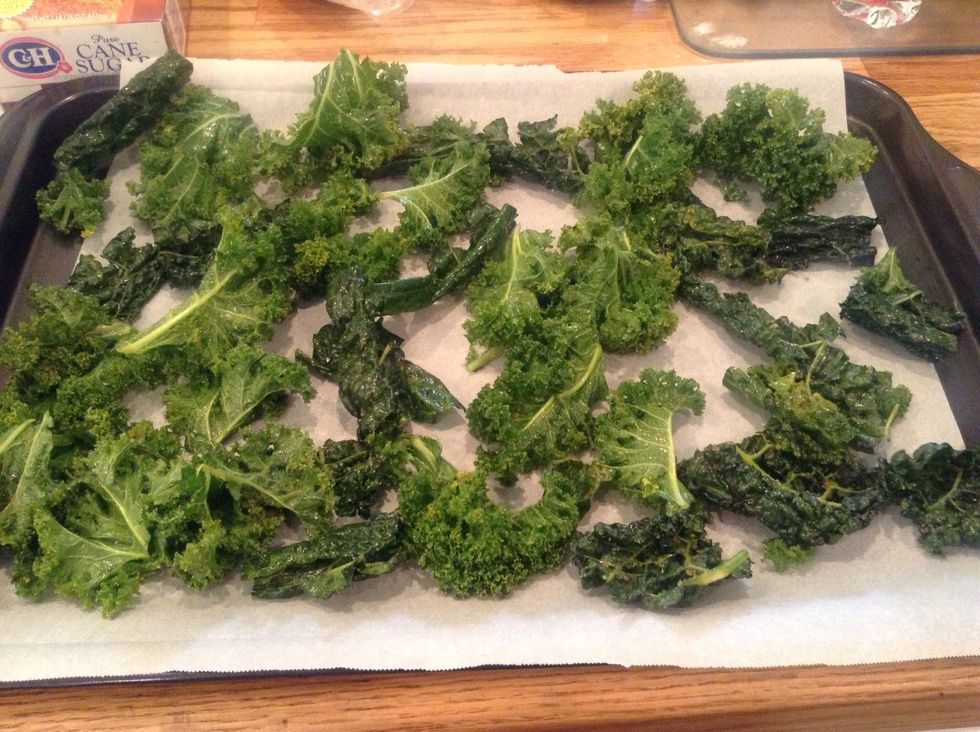 Spread kale on cookie sheets lined with parchment paper. The parchment paper keeps the kale from sticking.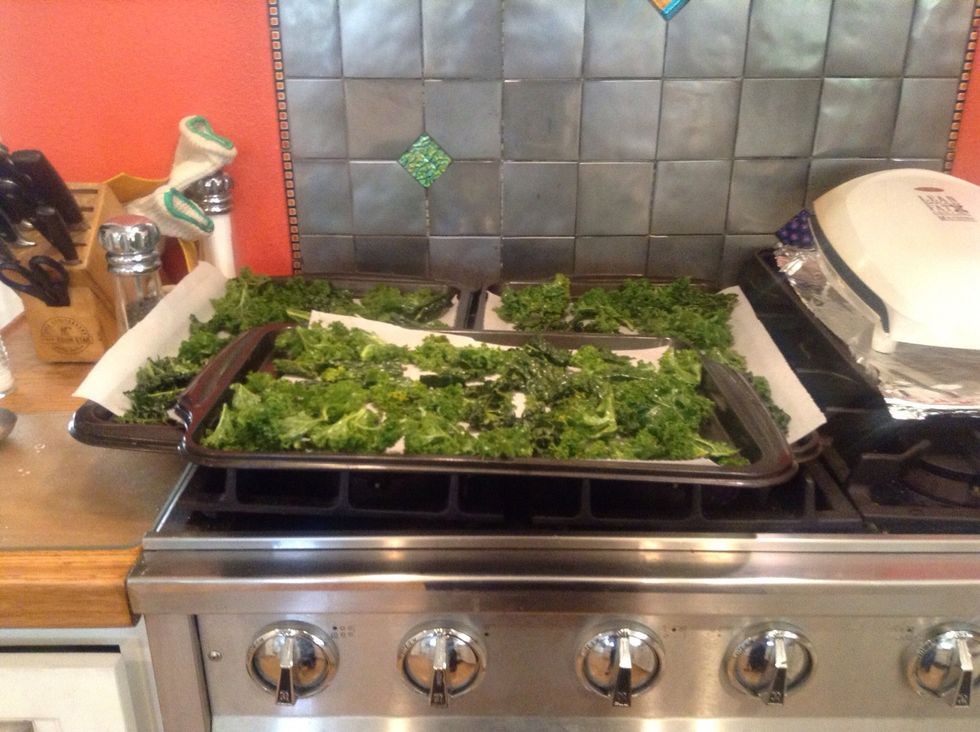 It took three cookie sheets.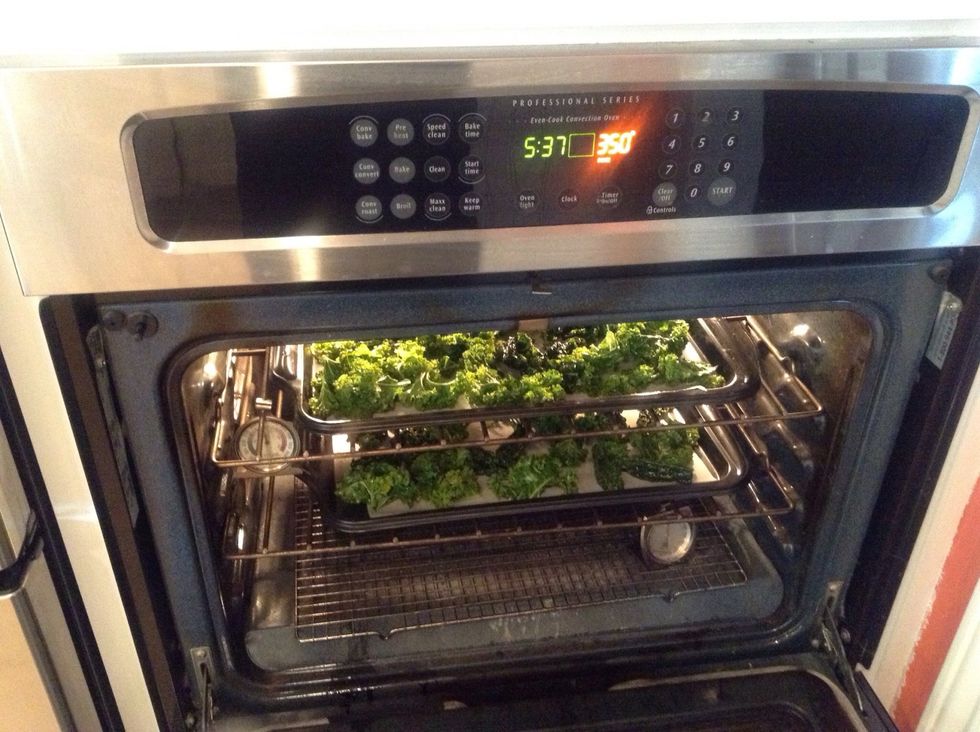 Bake in a preheated oven for 11-13 minutes if you want them crispy. For a chewier texture bake only 8-10 minutes. My oven isn't the most reliable, so adjust the time according to your oven.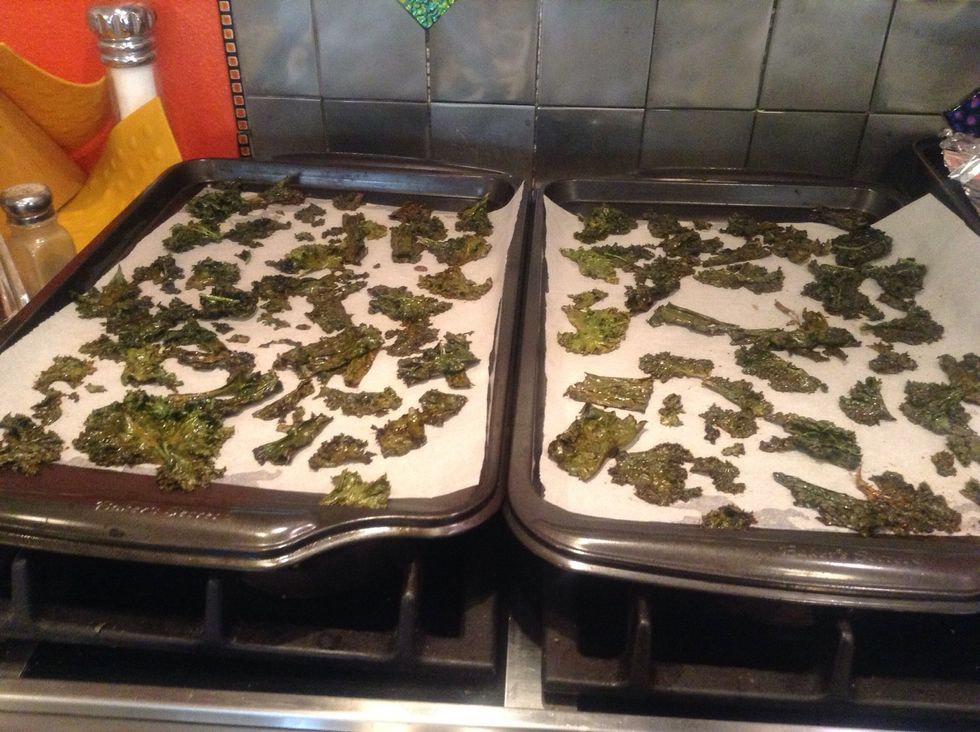 They shrink up a bit. I like them better not too crispy, so next time I will bake for only 10 minutes. You really have to determine the exact time according to your own oven and taste preference.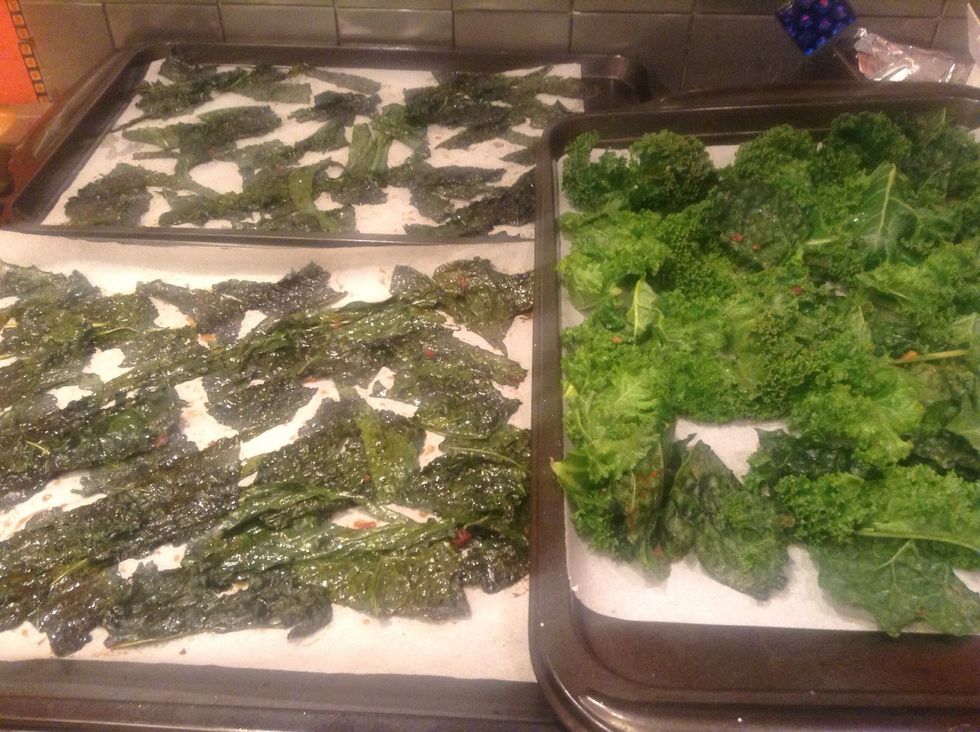 This batch (#4) I did not have any more bacon grease, so I used butter and brown sugar and crumbled the previously cooked bacon over it. Yummy!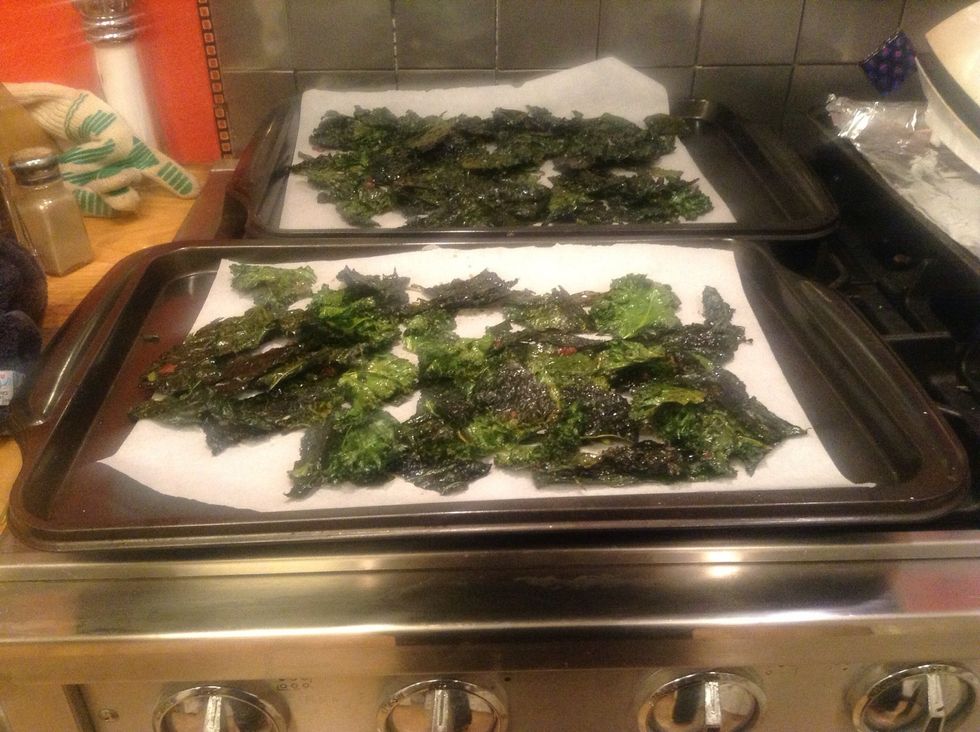 Batch #4. The brown bits are crumbled bacon. The bacon did not add a whole lot, so next time I will just do brown sugar and butter. Use salted butter for best results.
Finished product. Pig Candy Kale Chips!
2.0bnch Kale (I am using regular & black kale)
3.0Tbsp Bacon grease or butter
1/3c Dark brown sugar
Parchment paper