Assemble ingredients.
Lightly spoon flour into measuring cup for all four cups of flour.
Mix the flour, sugar, and salt in large bowl.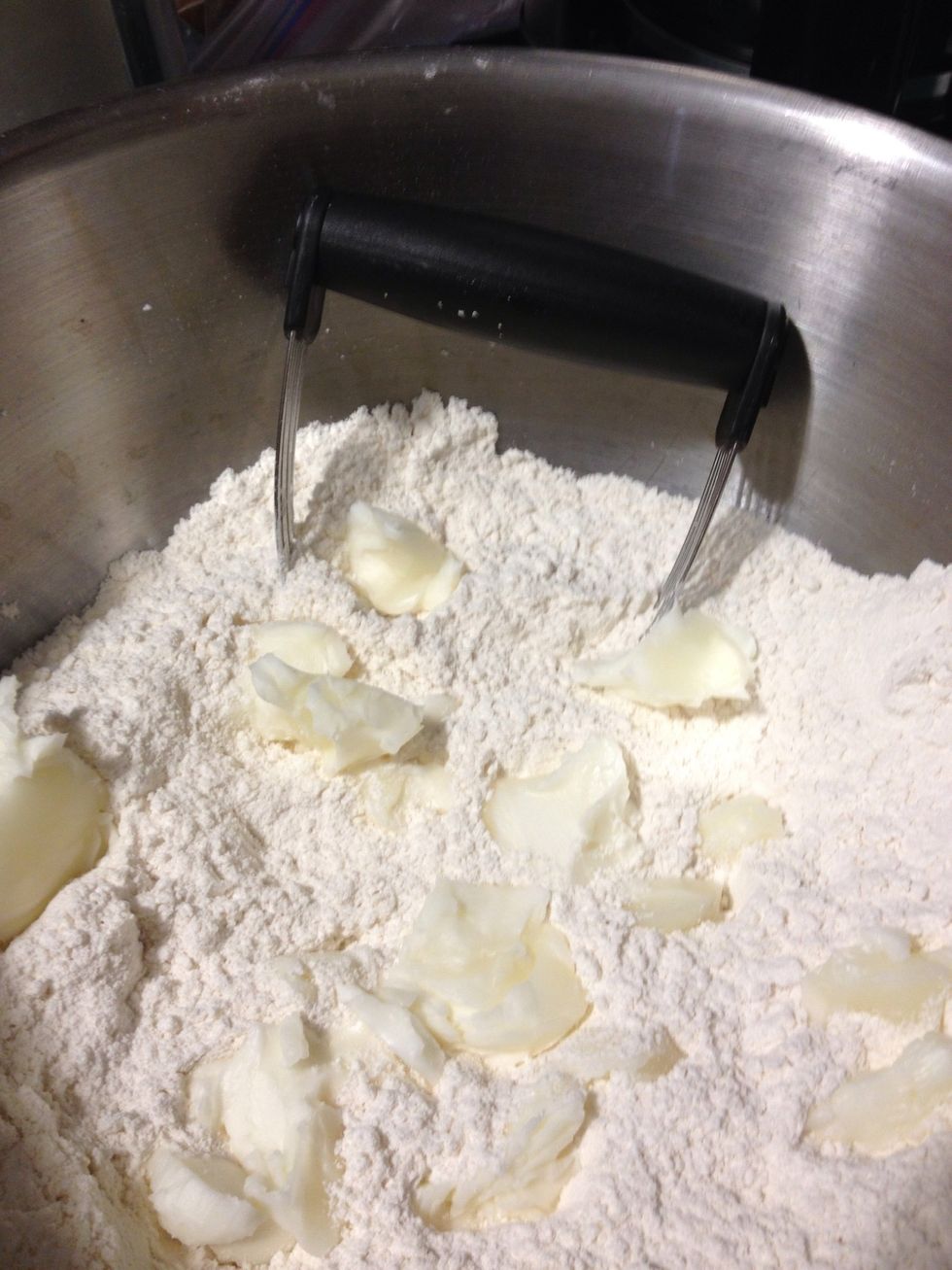 Cut the Crisco into the flour mixture. I recommend only putting a half cup or so into the bowl at one time and in small spoonfuls.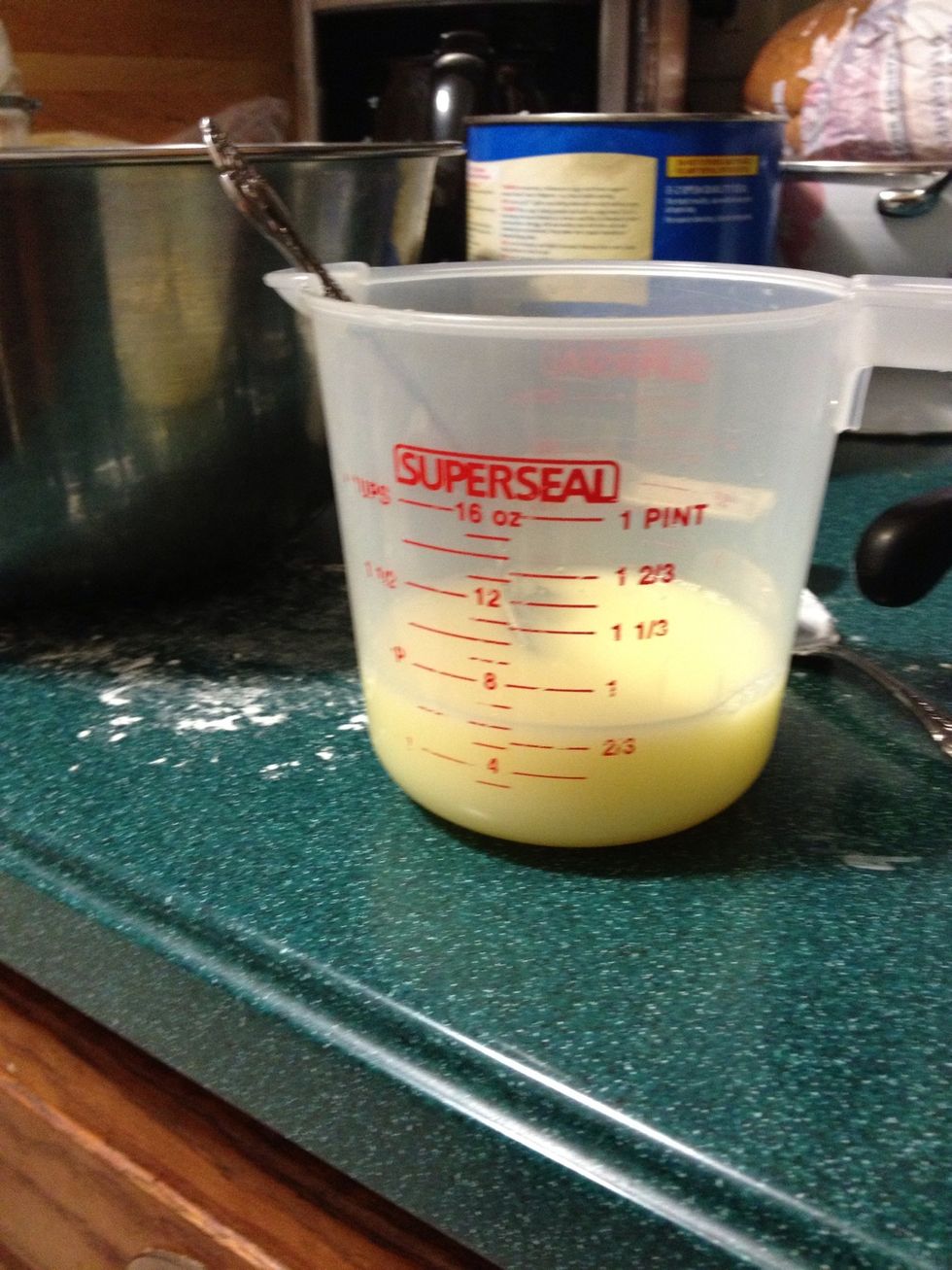 Beat the egg, vinegar and ice cold water in pourable cup.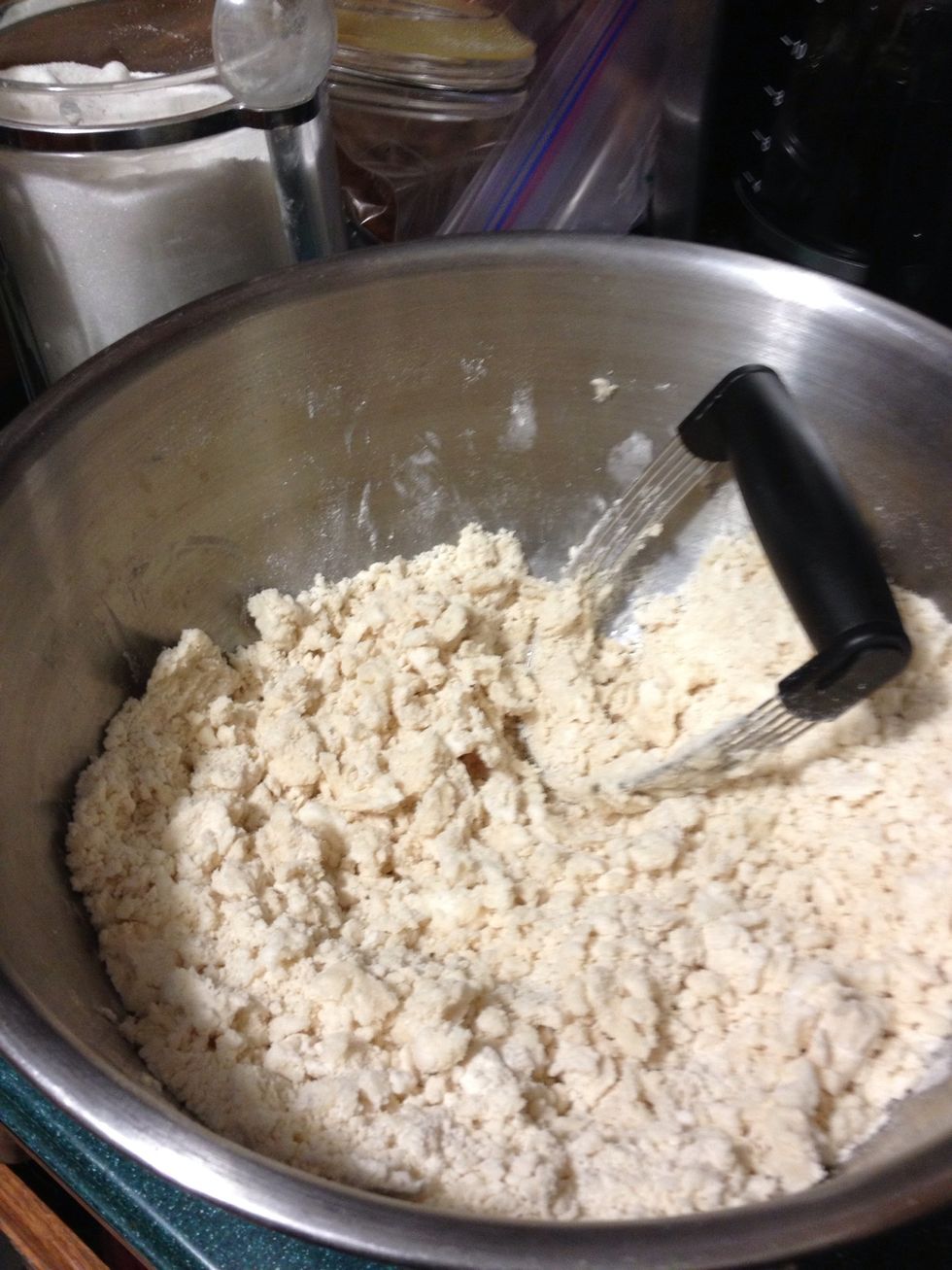 Pour the liquid mixture into the flour one and combine until all the flour is wet.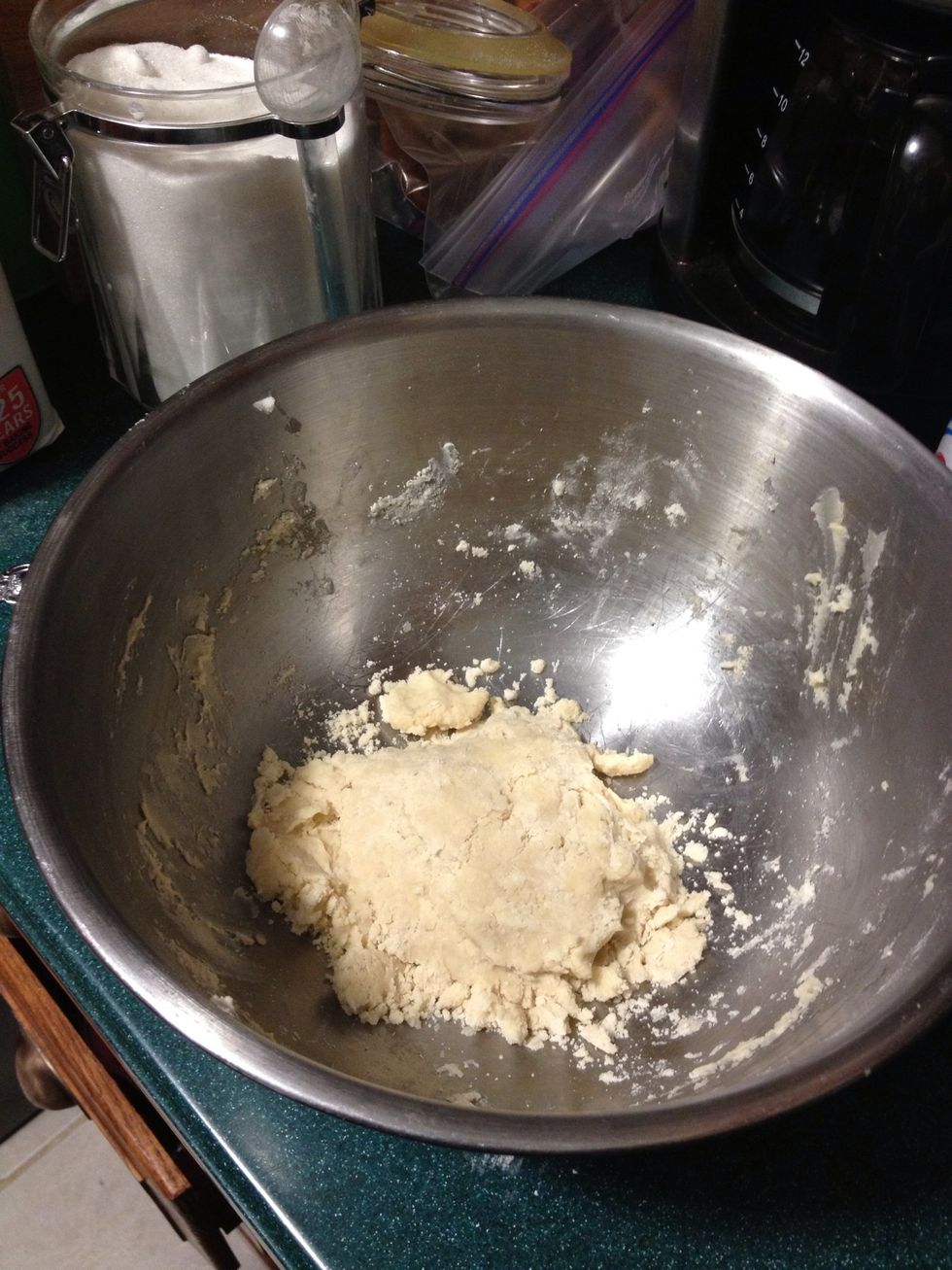 The last of the pie crust will look like this. (After you smush the dough together) note: do not play with the dough too much. Just shape the dough and call it done.
Split dough into 4 medium sized balls and then flatten to make it easier to roll out later.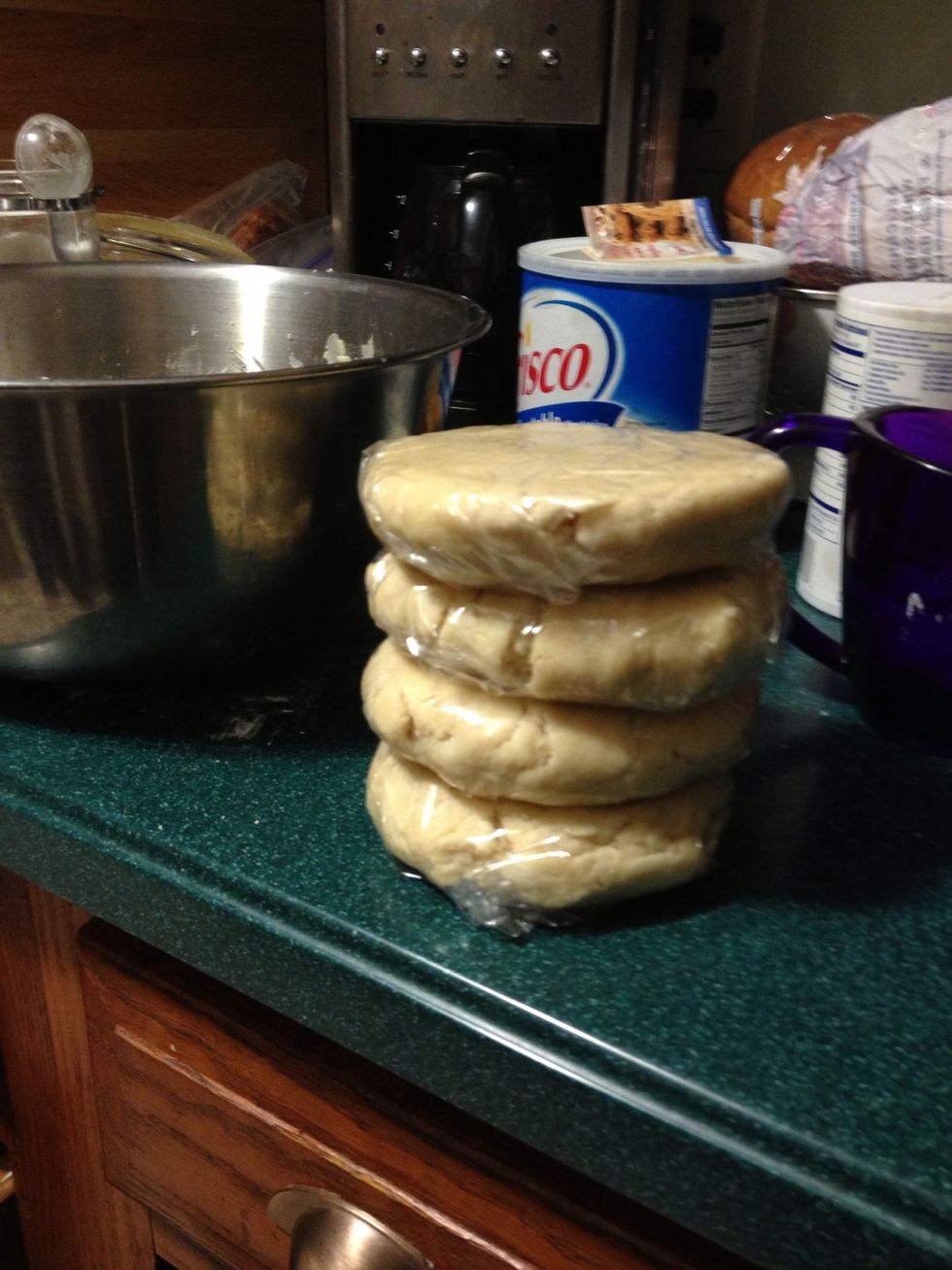 Wrap all four flattened balls of dough in Saran Wrap.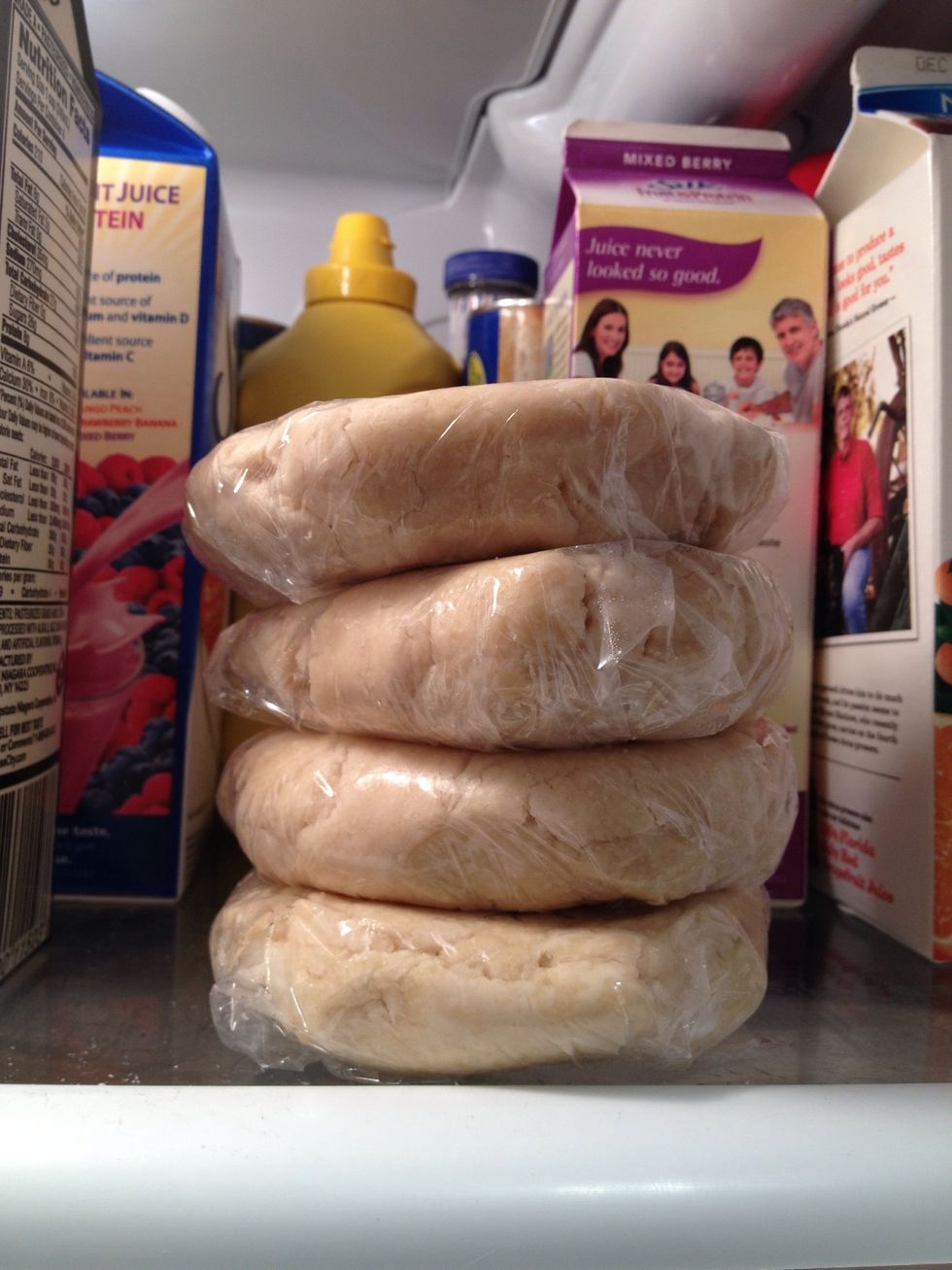 Put the dough in the refrigerator for at least 2 hours. Note: if you are not going to use the dough within the next day, it is best to not leave in fridge and to move it into the freezer.
4.0c Flour
1.0Tbsp Sugar
2.0tsp Salt
3/4c Crisco
1/2c Water (ice cold)
1.0Tbsp White or Cider Vinegar
1.0 Egg