A quick easy way to add flavor to tacos, rice, guacamole, etc.
22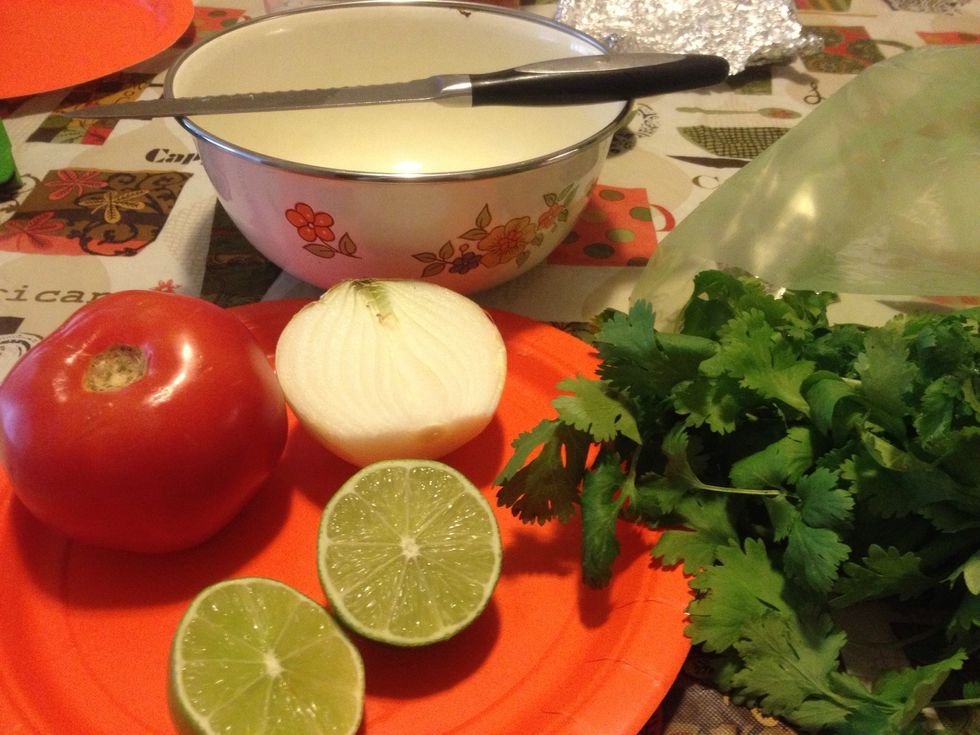 Gather all your ingredients to be chopped up!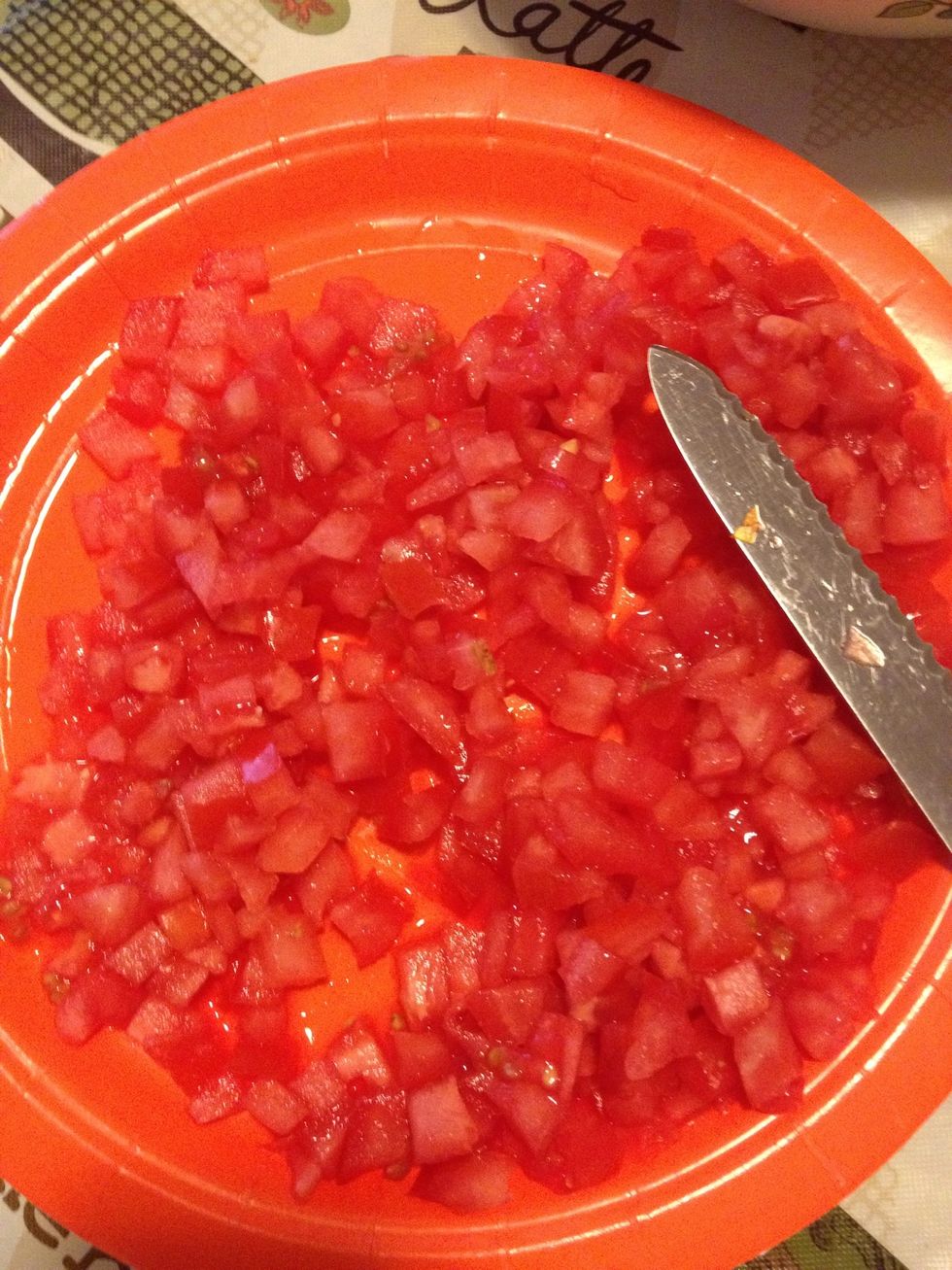 Dice a whole tomato into smaller pieces and move into a bowl.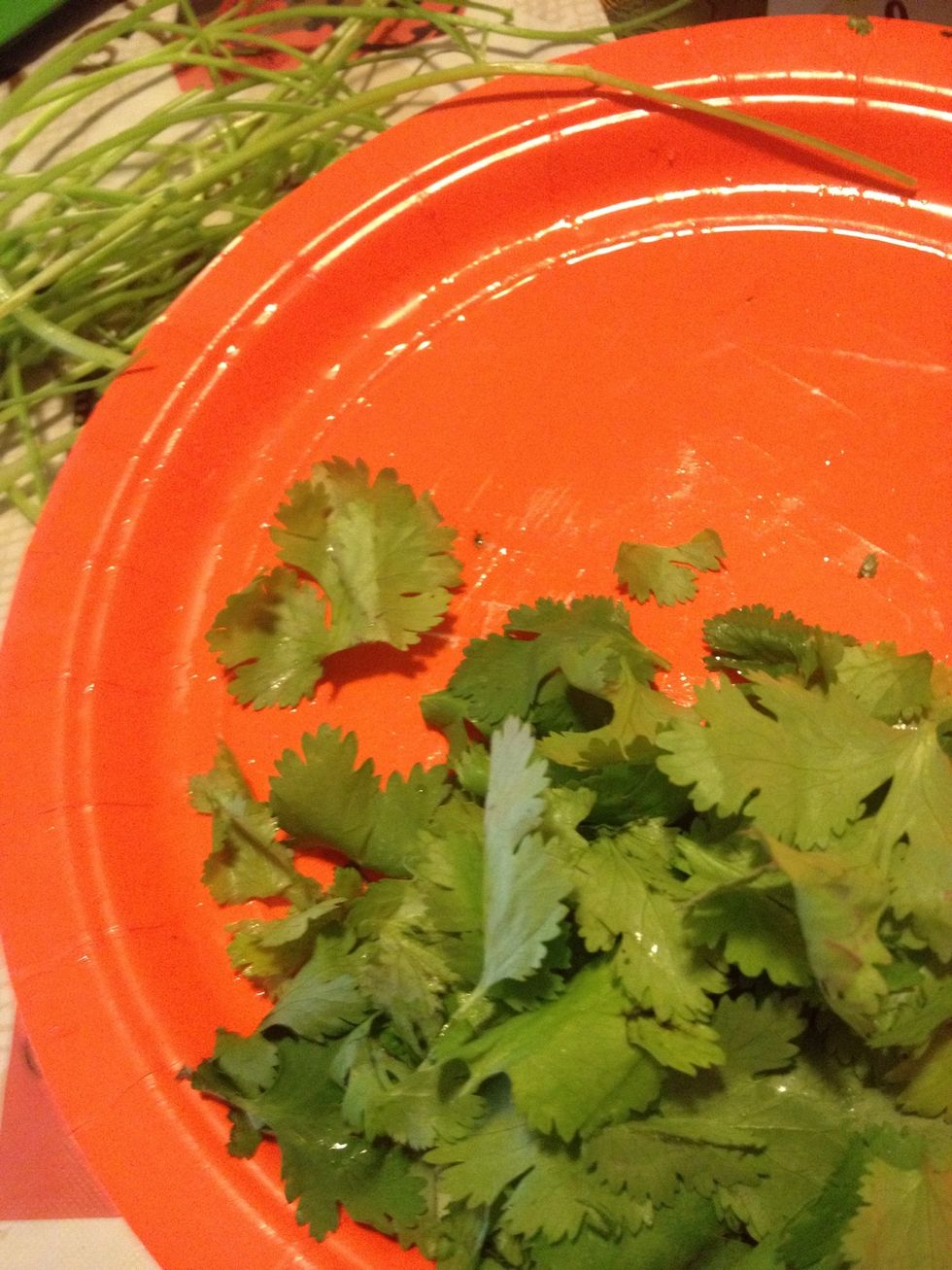 Remove leafs of cilantro from stem until you have a rather large enough quantity to chop.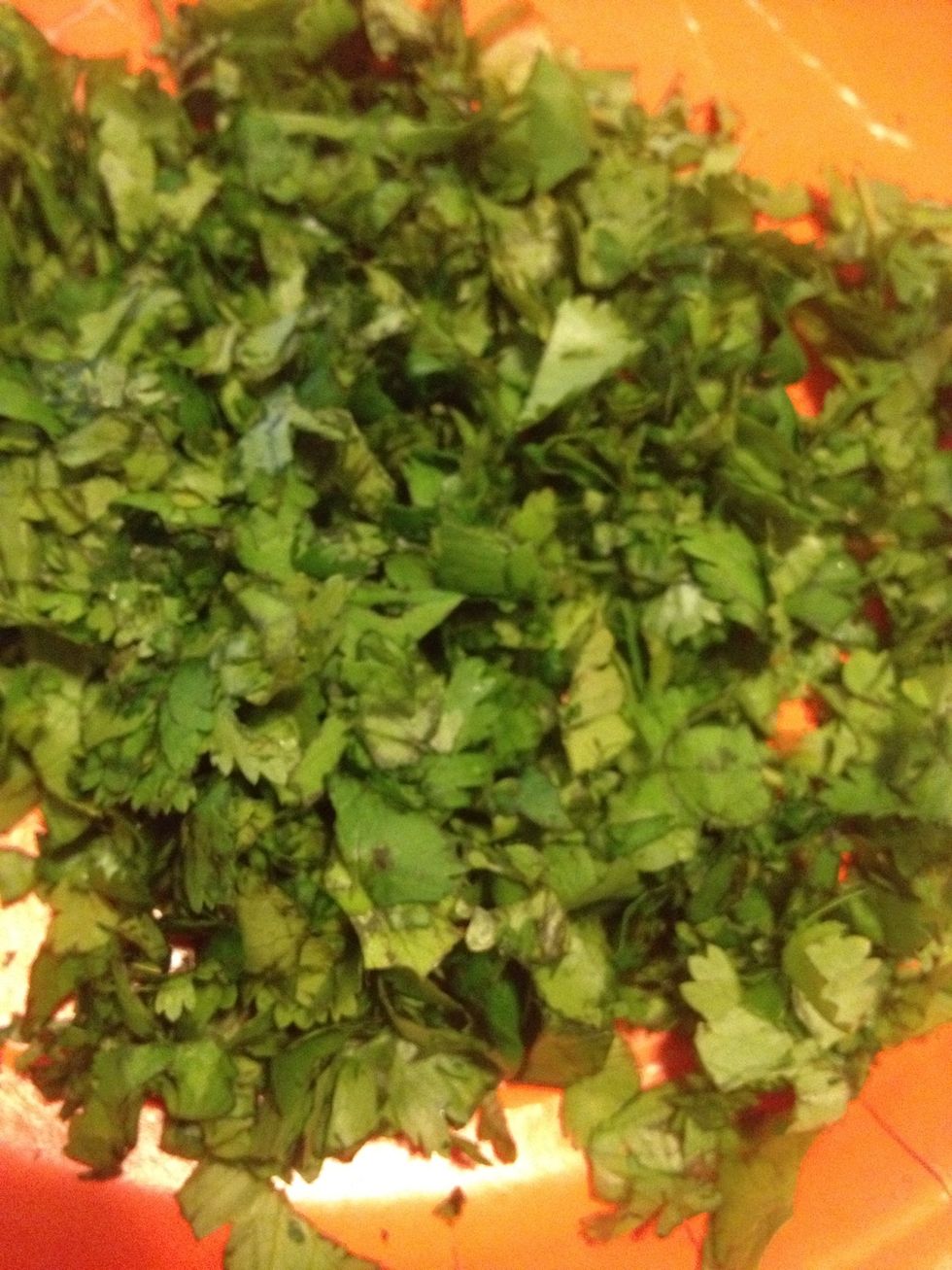 I chop my cilantro rather fine so I don't have larger pieces of leaves in my pico de gallo.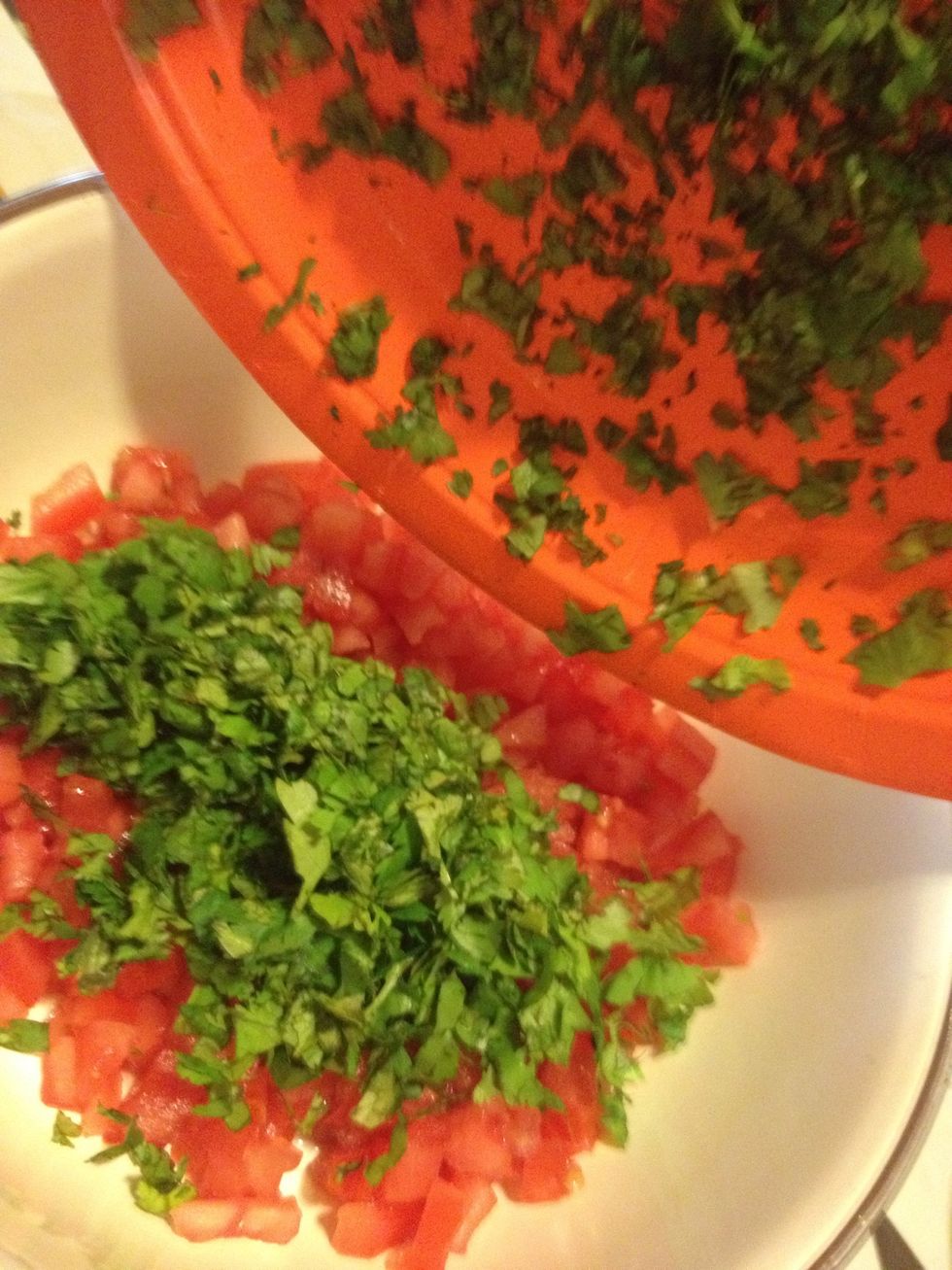 Add cilantro to the diced tomatoes.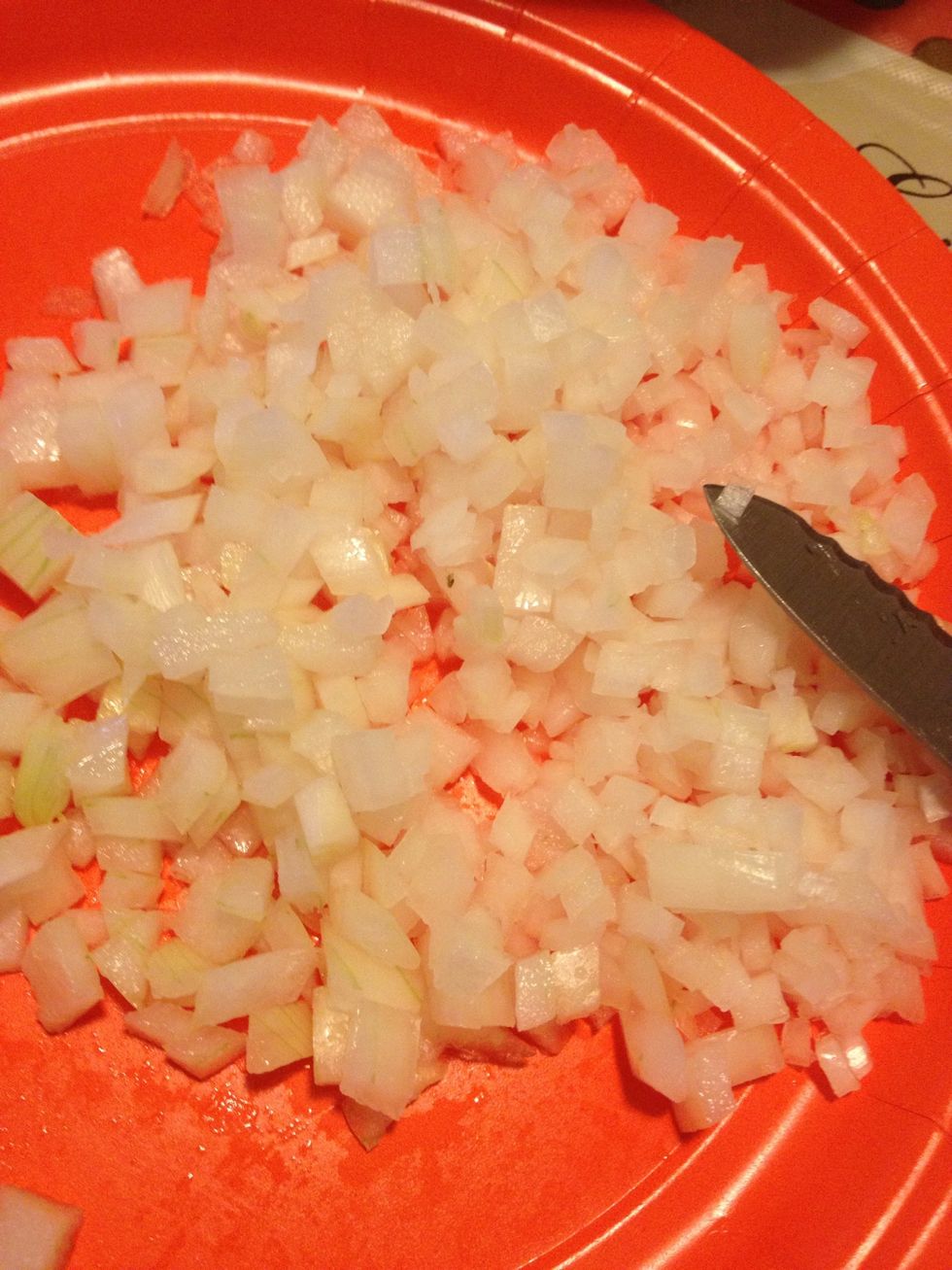 Next, dice onion into small pieces just like the tomato. I only use half an onion because I feel that the taste can be overpowering!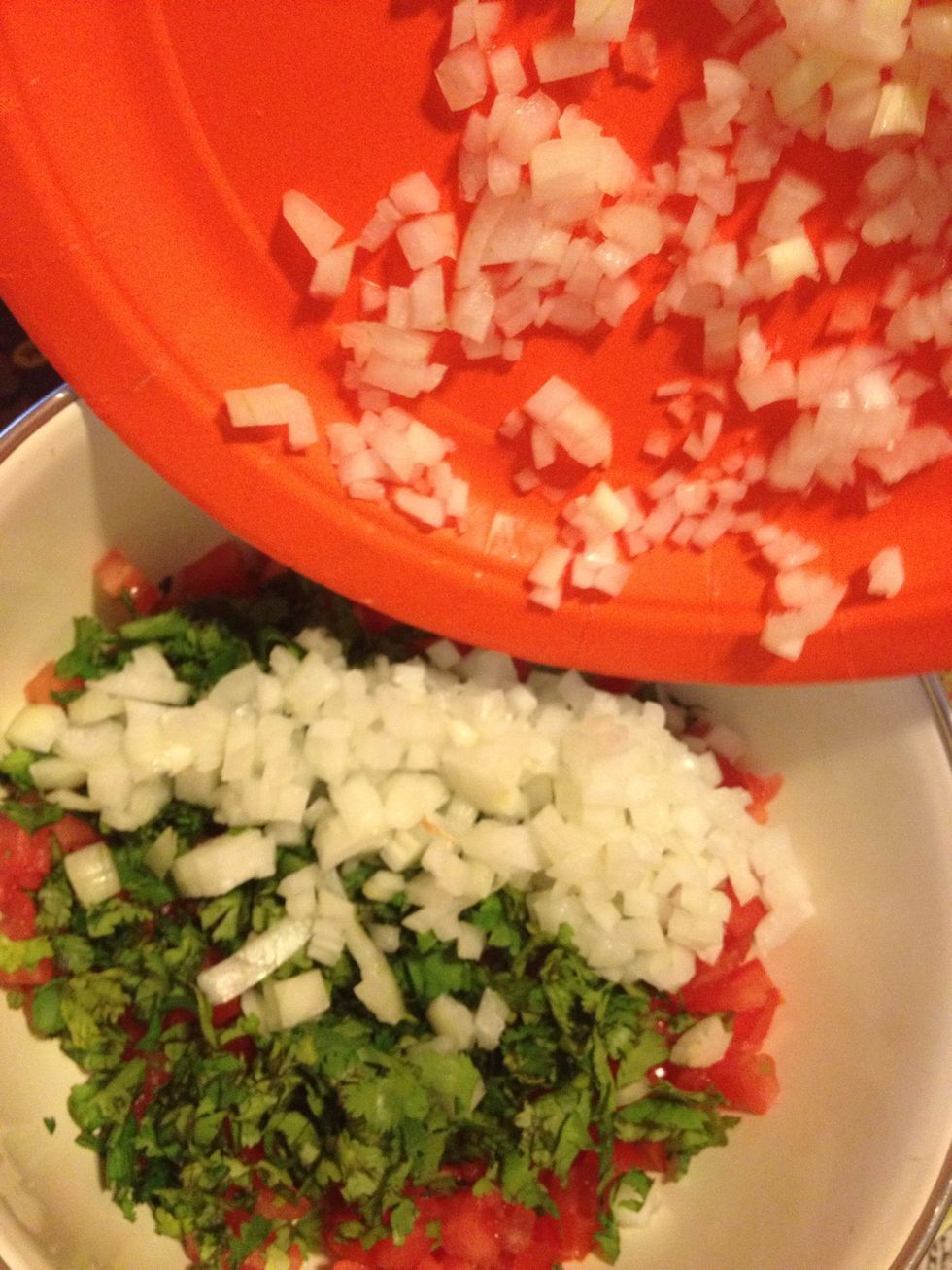 Add the onion to the diced tomato and cilantro.
I usually like to dice up a jalapeño and add it for a more spicy pico de gallo but didn't have one on hand today. If you are going to do this remember to remove the seeds or it might be too hot!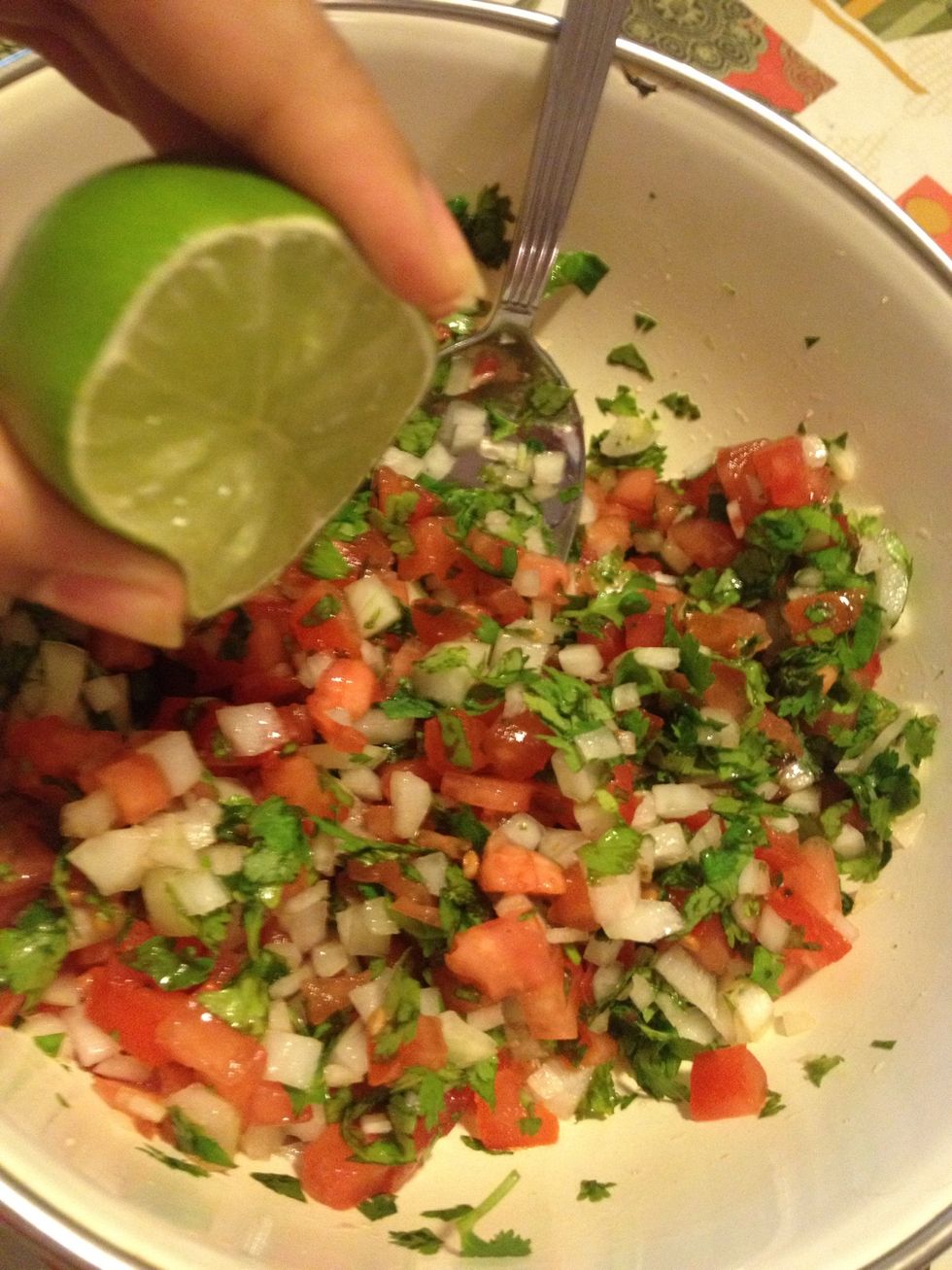 Stir all the ingredients and squirt in a complete lime. You can also use salt here if you would like but I prefer it without salt.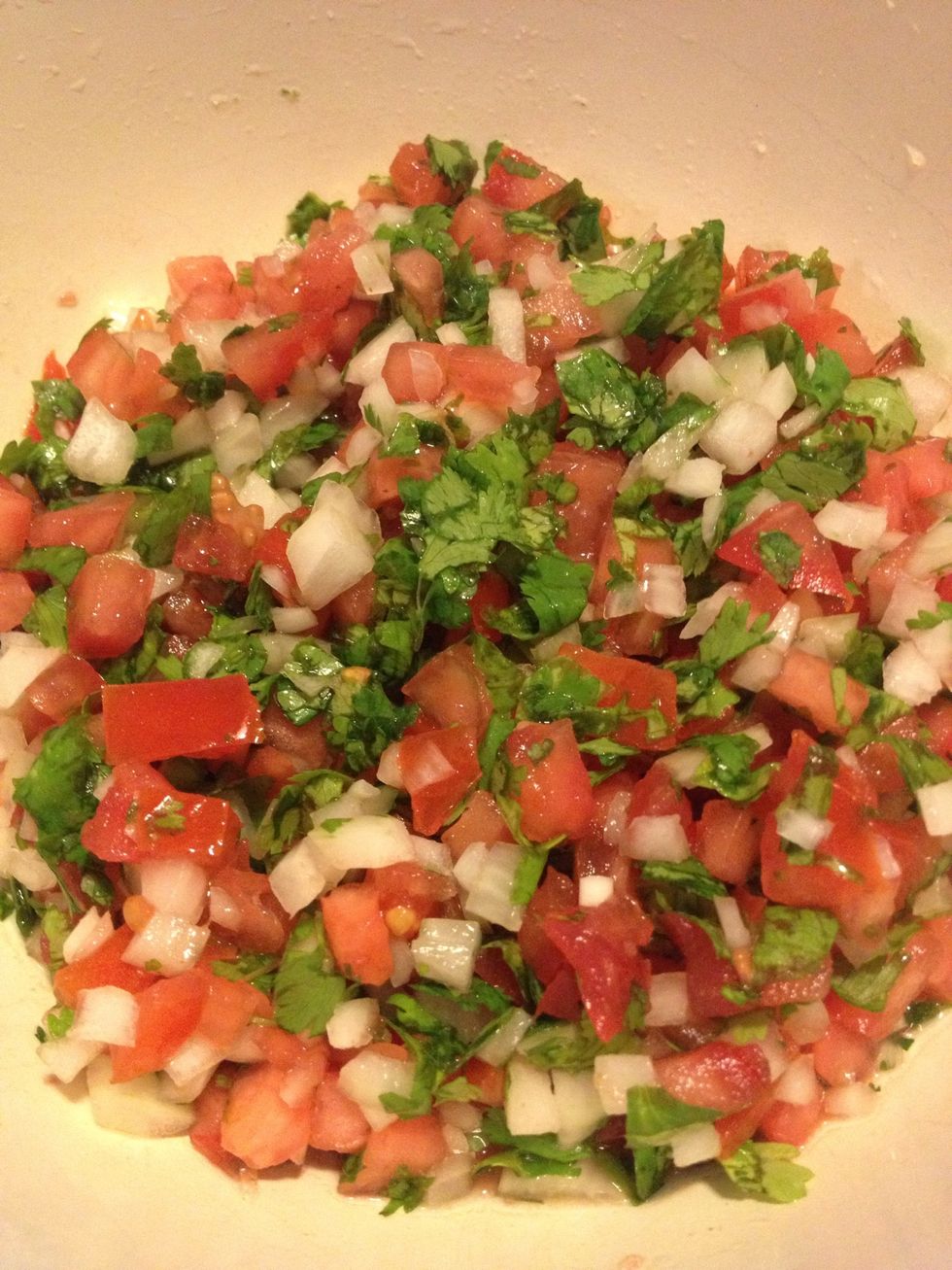 There you have it! A quick way to spruce up any dish! Enjoy!
1.0 Tomato
1/2 Onion
Cilantro
1.0 Lime
Salt *optional*