How to make peter rabbit cake music box with graphic 45
Make Peter Rabbit Cake Music Box With Graphic 45
12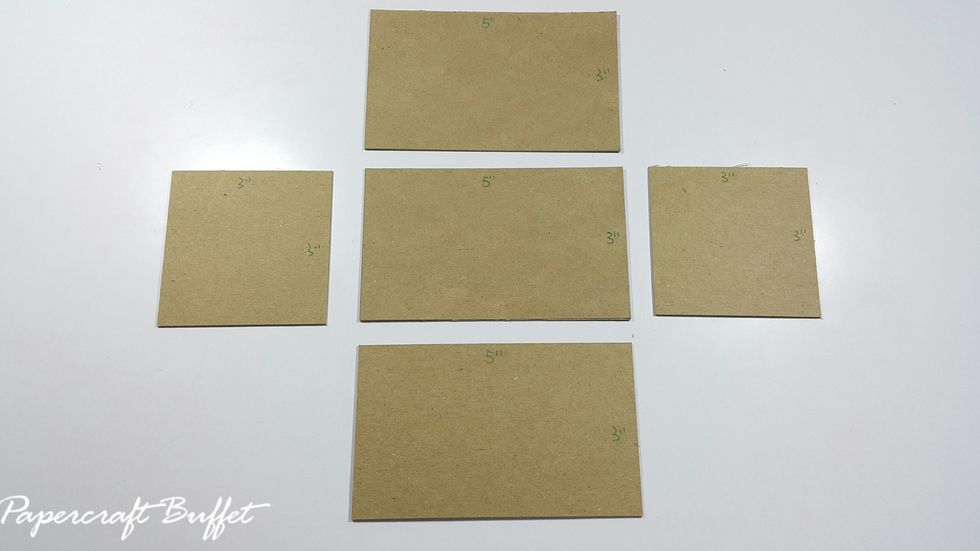 Cut chipboard 3pc 5"(W)x3"(H/D) and 3"x3" (H/D), use connecting strips to form the box.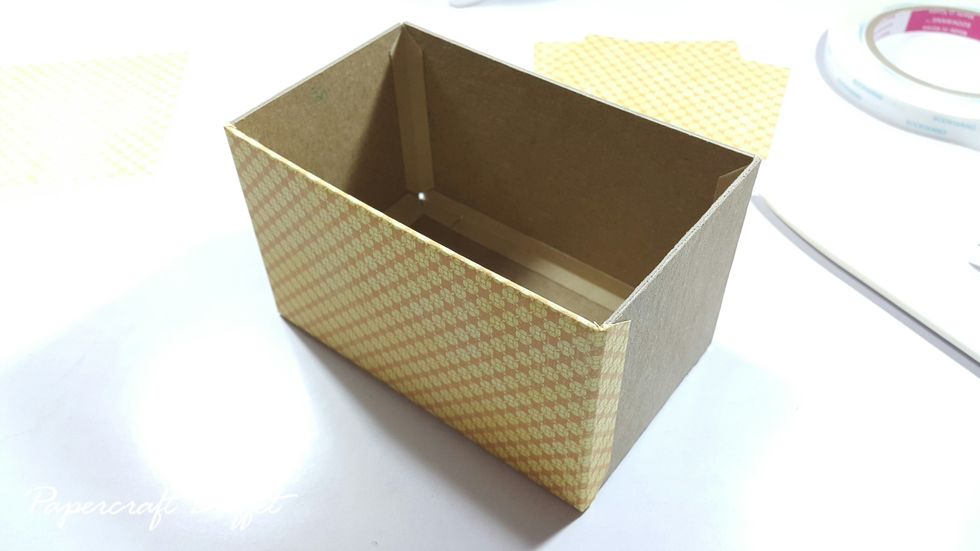 Cover the front with 6"(W)x4"(H) paper.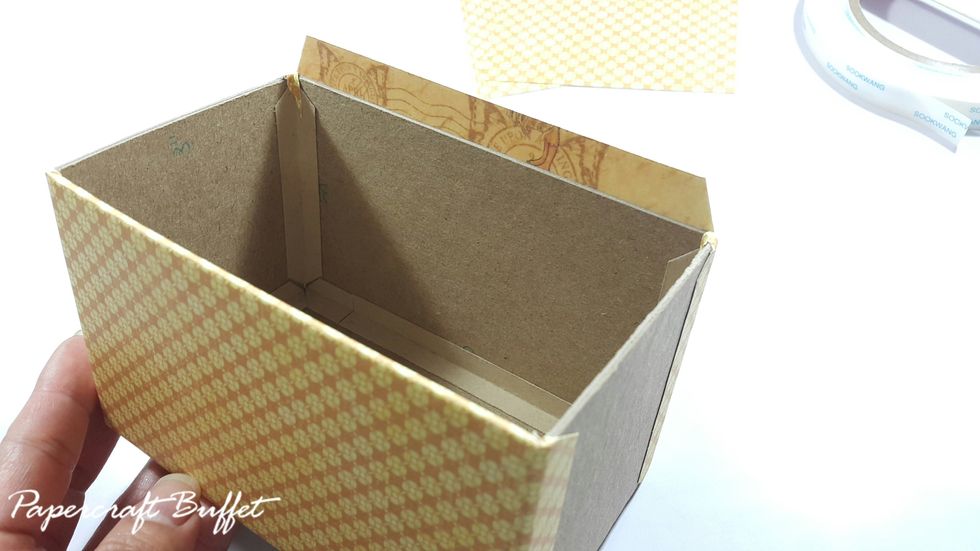 Cover the back with 6"(W)x4"(H) paper, left half inch on the top for later step.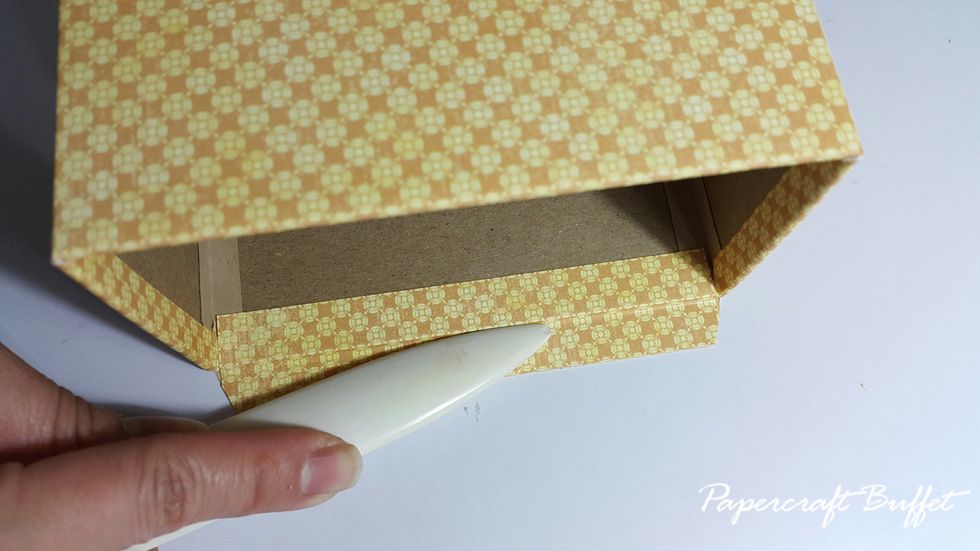 Cover the sides with 3"(W)x4"(H) papers. Cut a strips of 1"(H)x4-7/8"(W) to cover the half inch flap at Step 3 and the box, remember to adhere well by the edge as shown.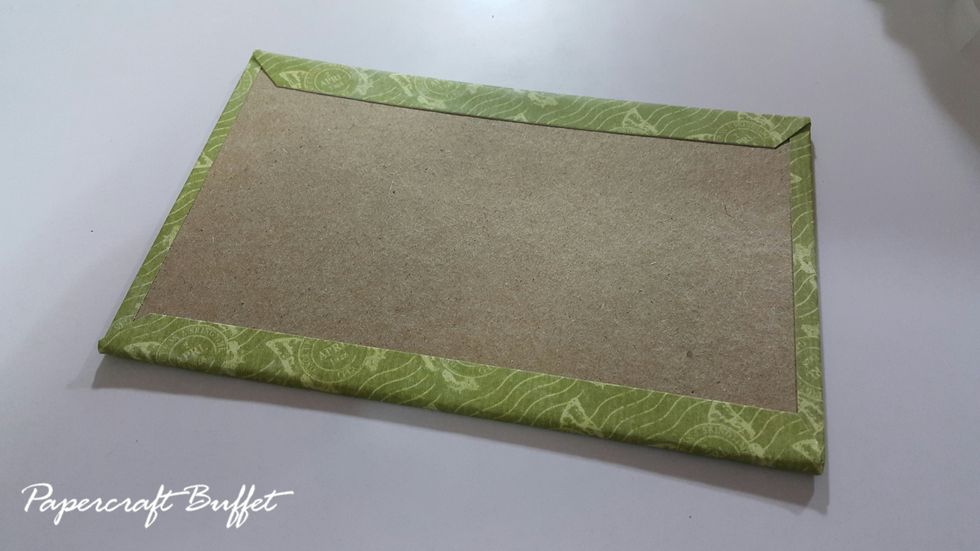 Wrap a piece of chipboard 5-1/2"(W)x3-1/2"(D) with selected paper of 6-1/2"(W)x4-1/2"(D)
Adhere the cover with the box using the flap ready at Step 4.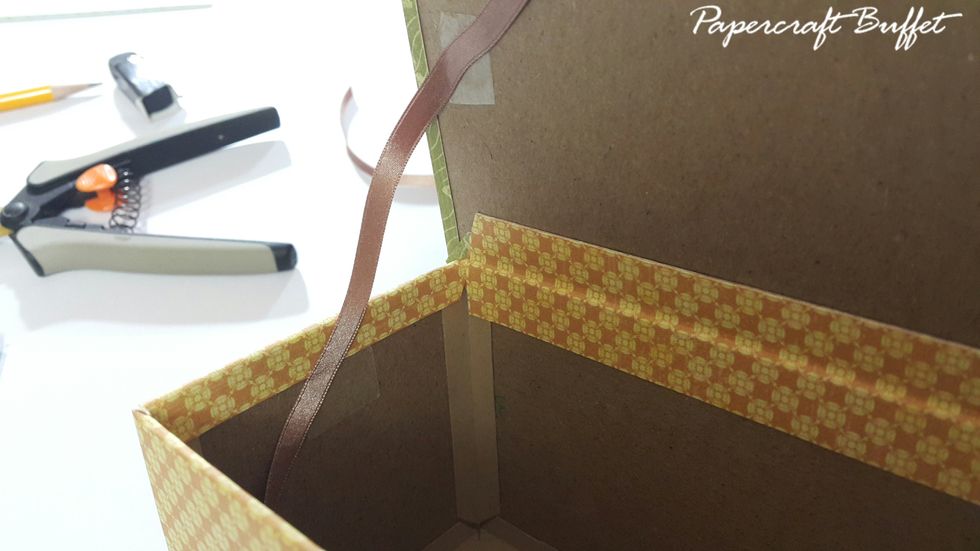 Adhere a length of ribbon by the opening.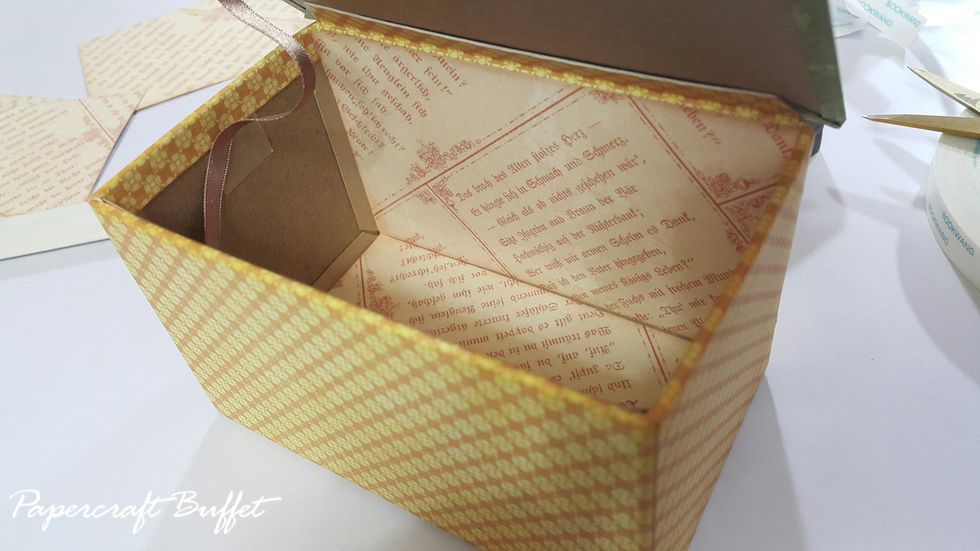 Cover the inside of the box with paper of 5"(W)x3"(H) (front, back and base). And then cover the inside of the box with paper 3"x3" (2 sides).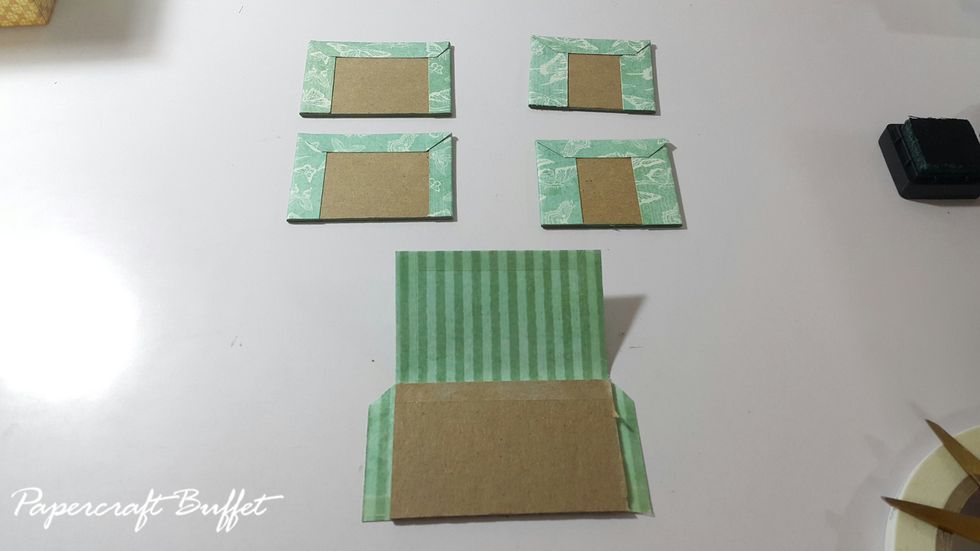 Cut and wrap chipboard of 1pc 2-7/8"(D)x1-3/4"(H) for middle divider, 2pc 2-1/2"(W)x1-3/4"(H) for music box session drawer holder (depends), 2pc 2-1/8"(W)x1-3/4"(H) for storage session drawer holder.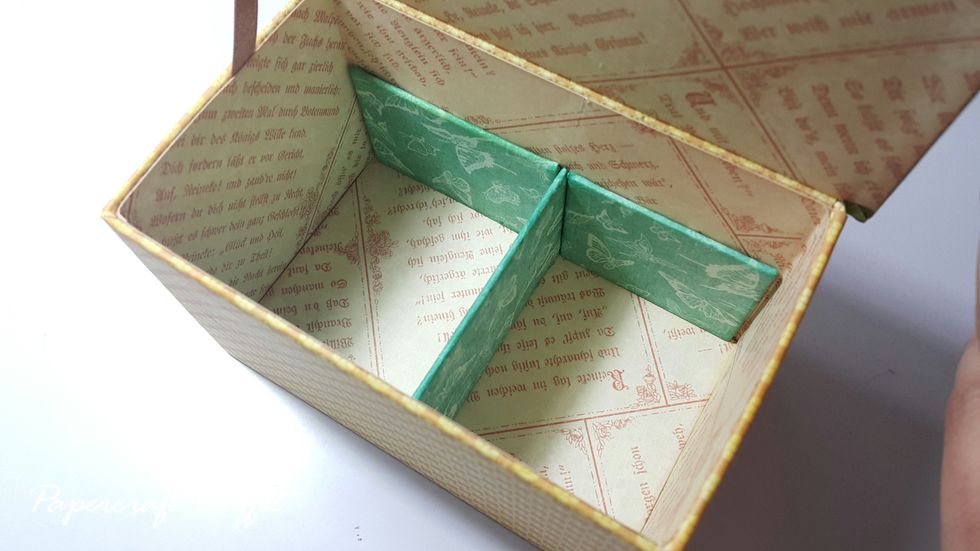 Adhere the dividers in place. Adhere a paper of 5-1/2"x3-1/2" to cover the inside of the opening.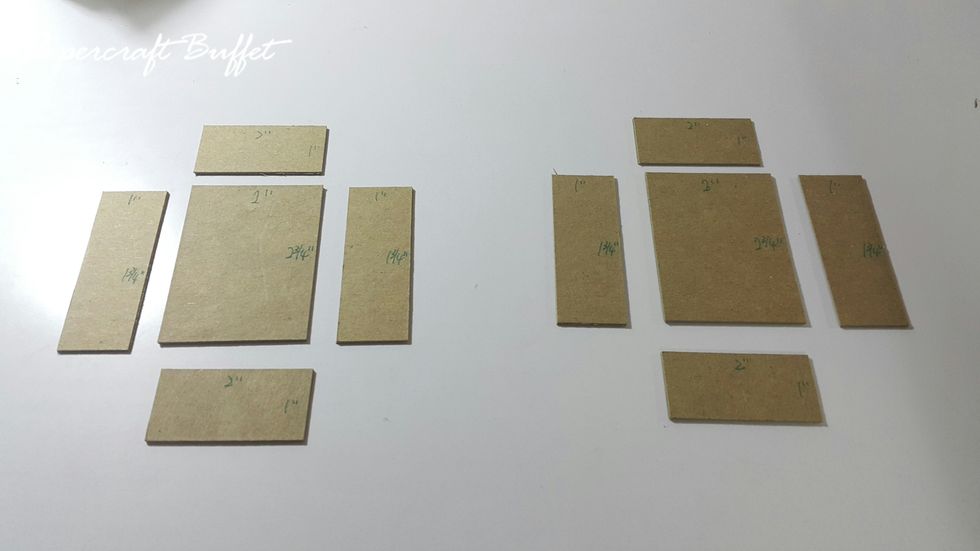 Make 2 chipboard drawers of 2-3/4"(D)x2"(W)x1"(H).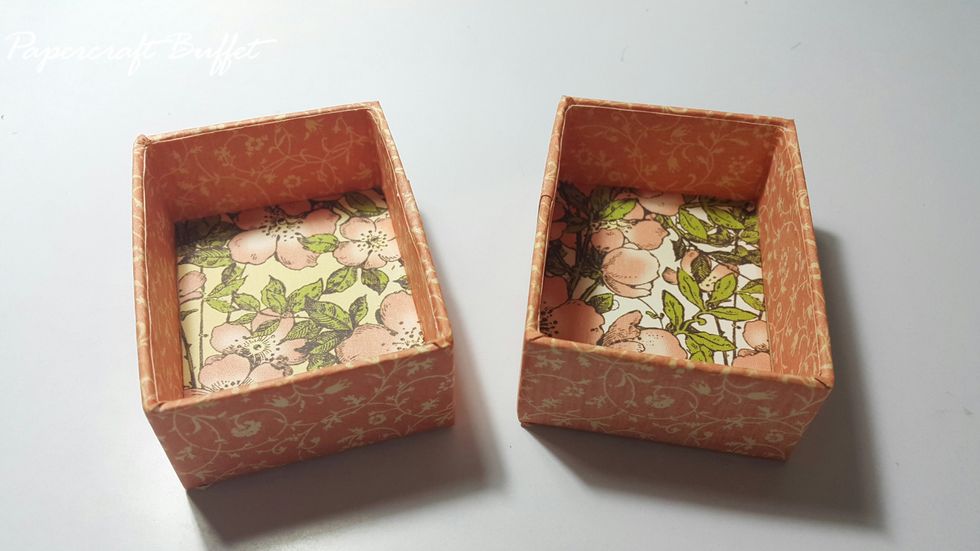 Wrap with papers.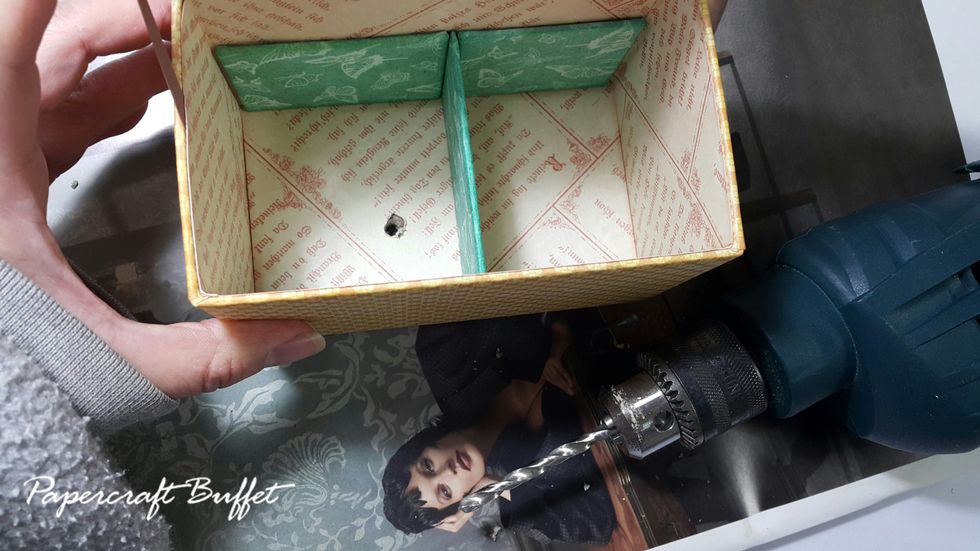 Drill a hole for the music box.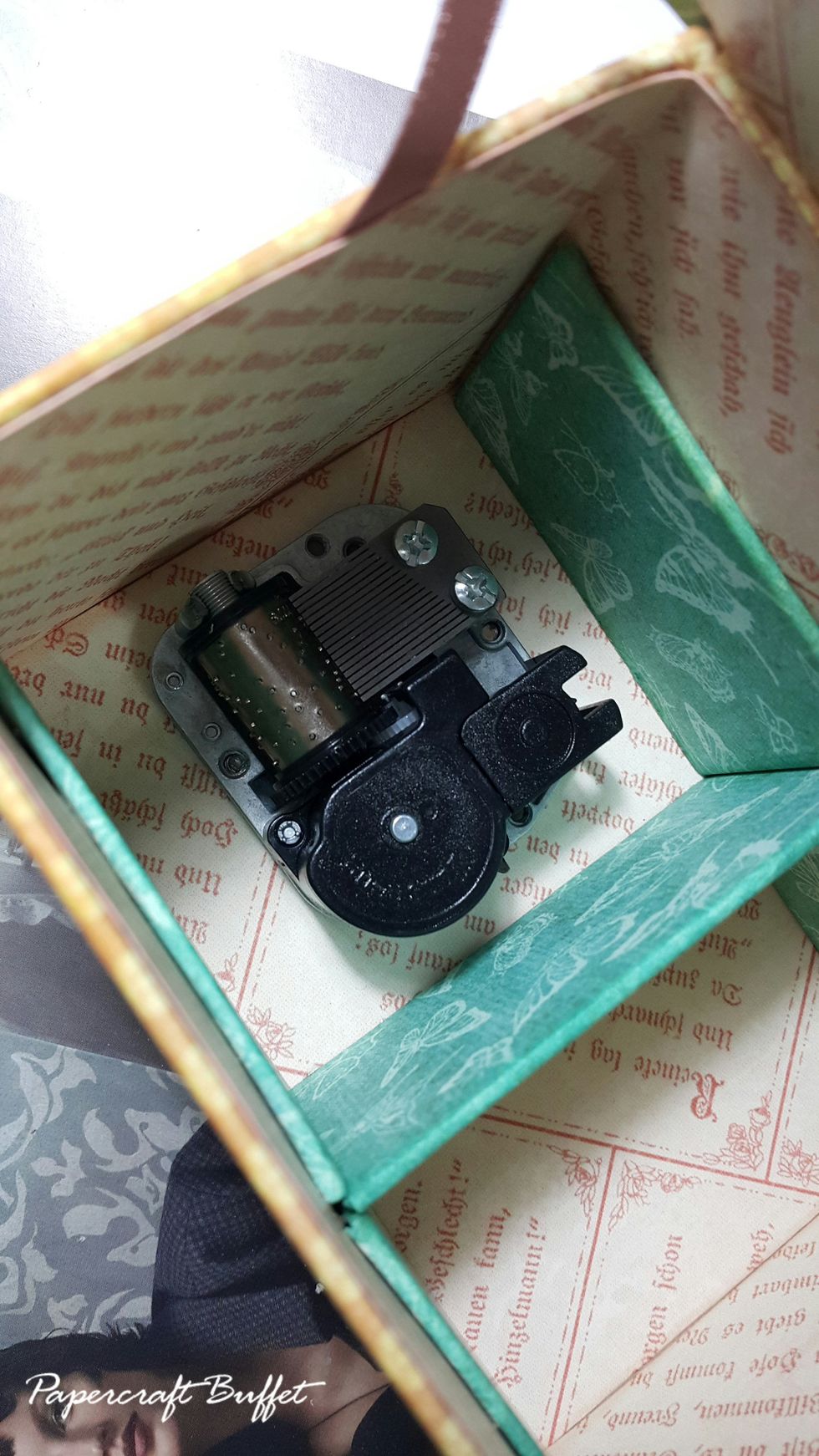 Fix the music box in place.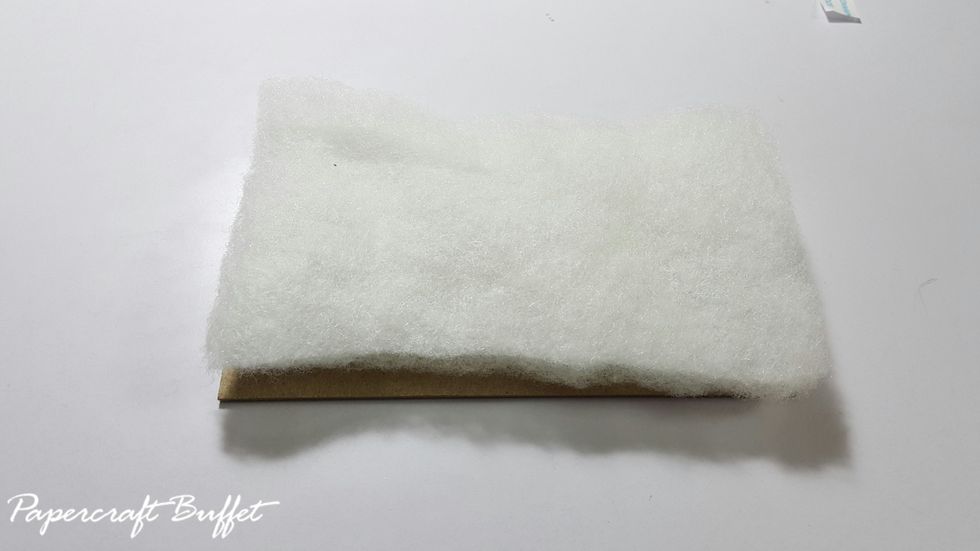 Cut a chipboard of 5"x3" and adhere on a piece of foam with the same size.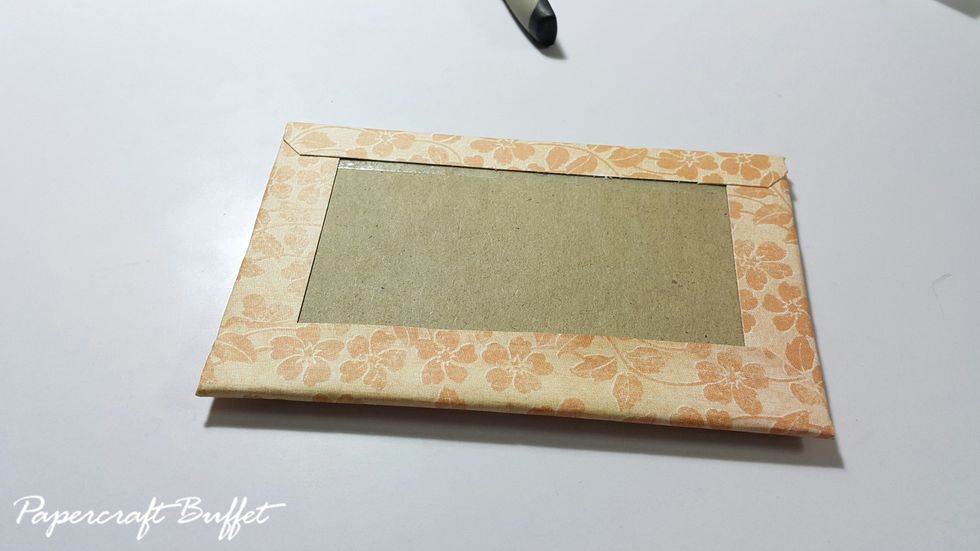 Wrap with paper, this part will be the base of the top decoration, adhere in place.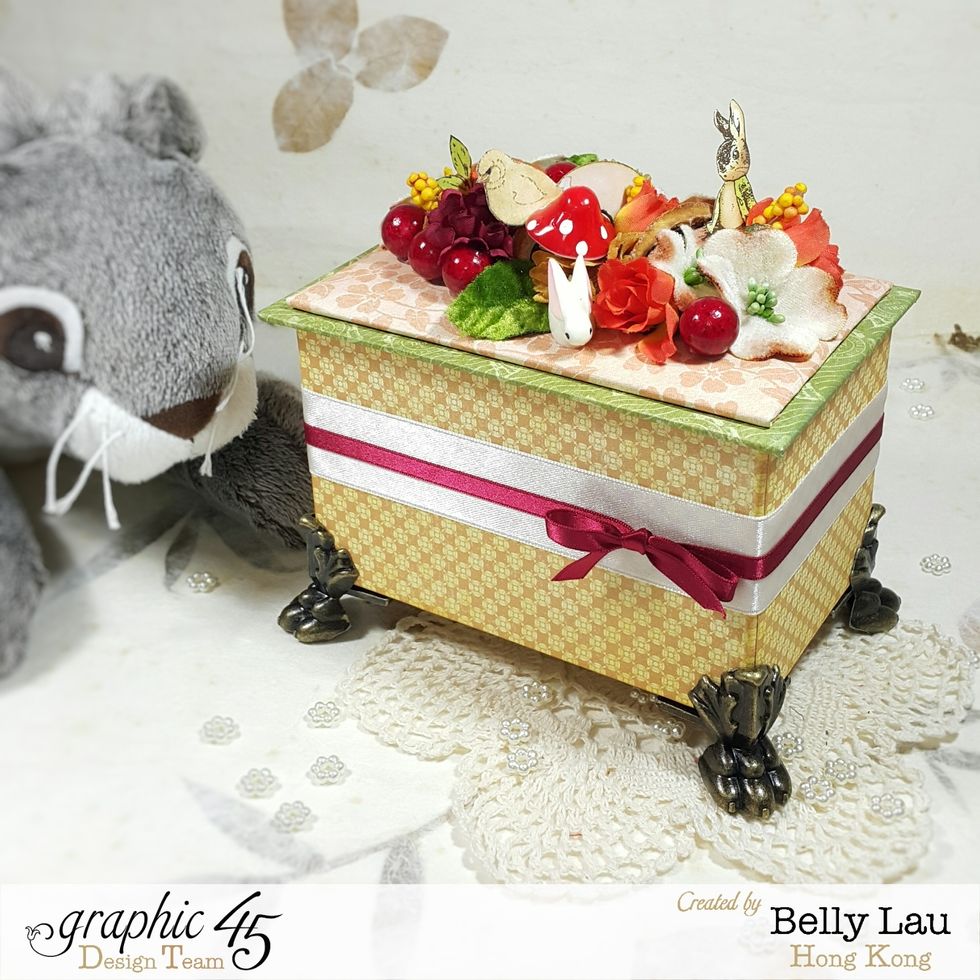 Wrap ribbons to make it like a gift or a piece of cake.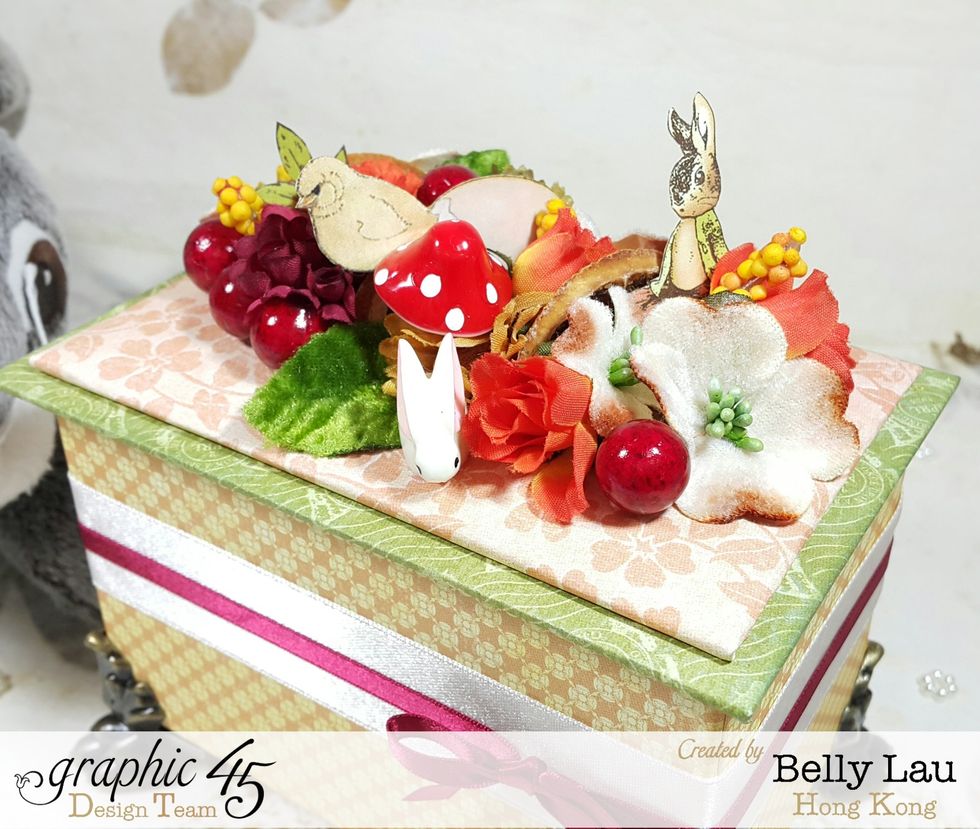 Decorate the top with you favorite figures and flowers.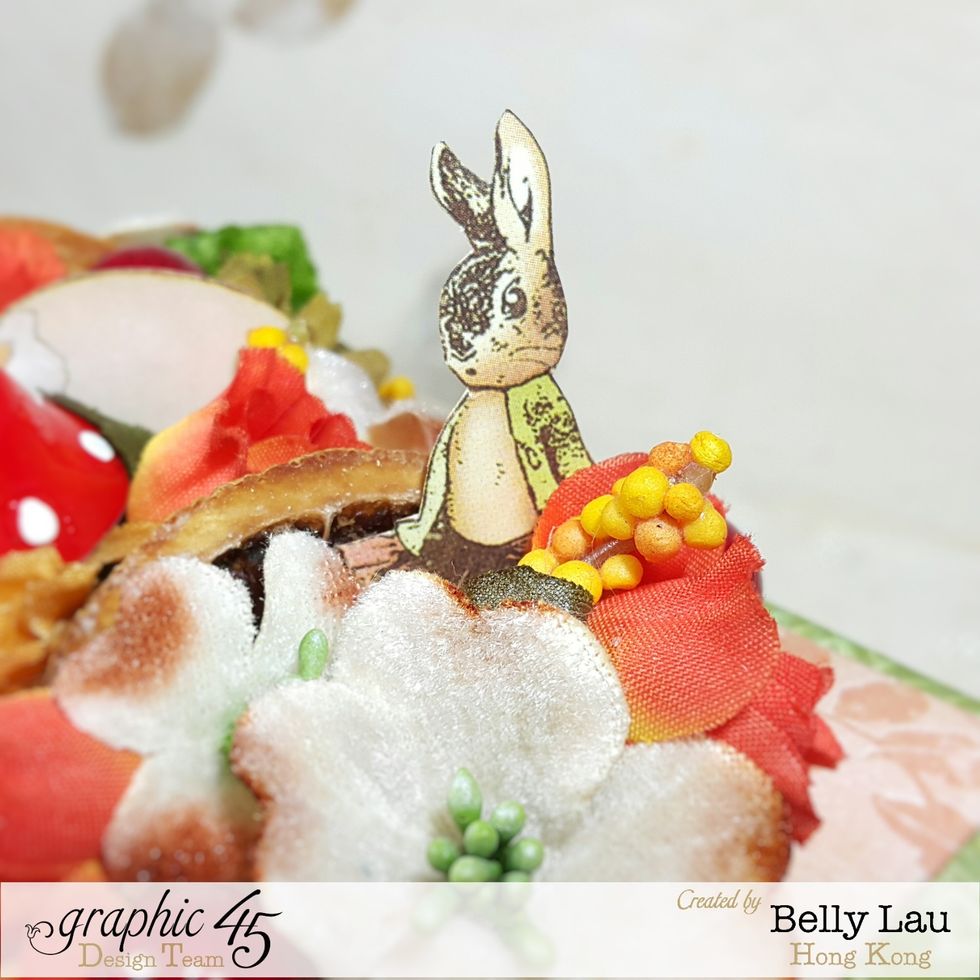 Cut out this cutie and put in between the flowers.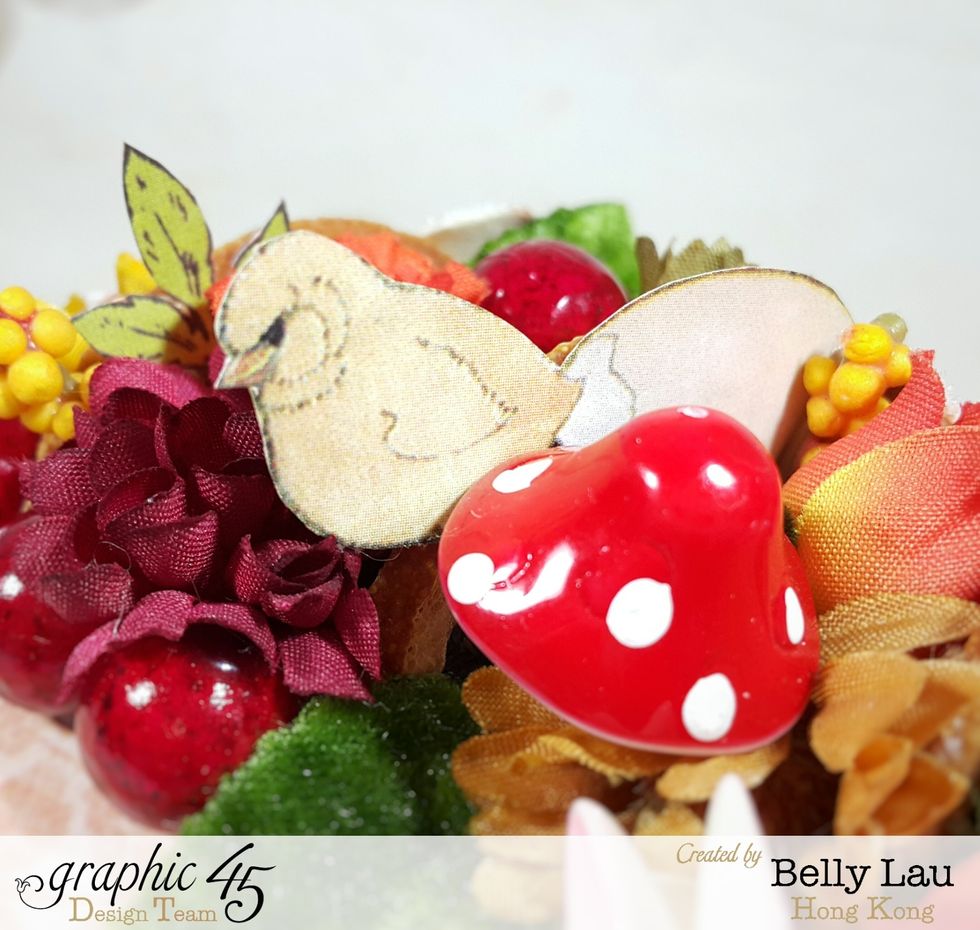 How cute is this chick and egg.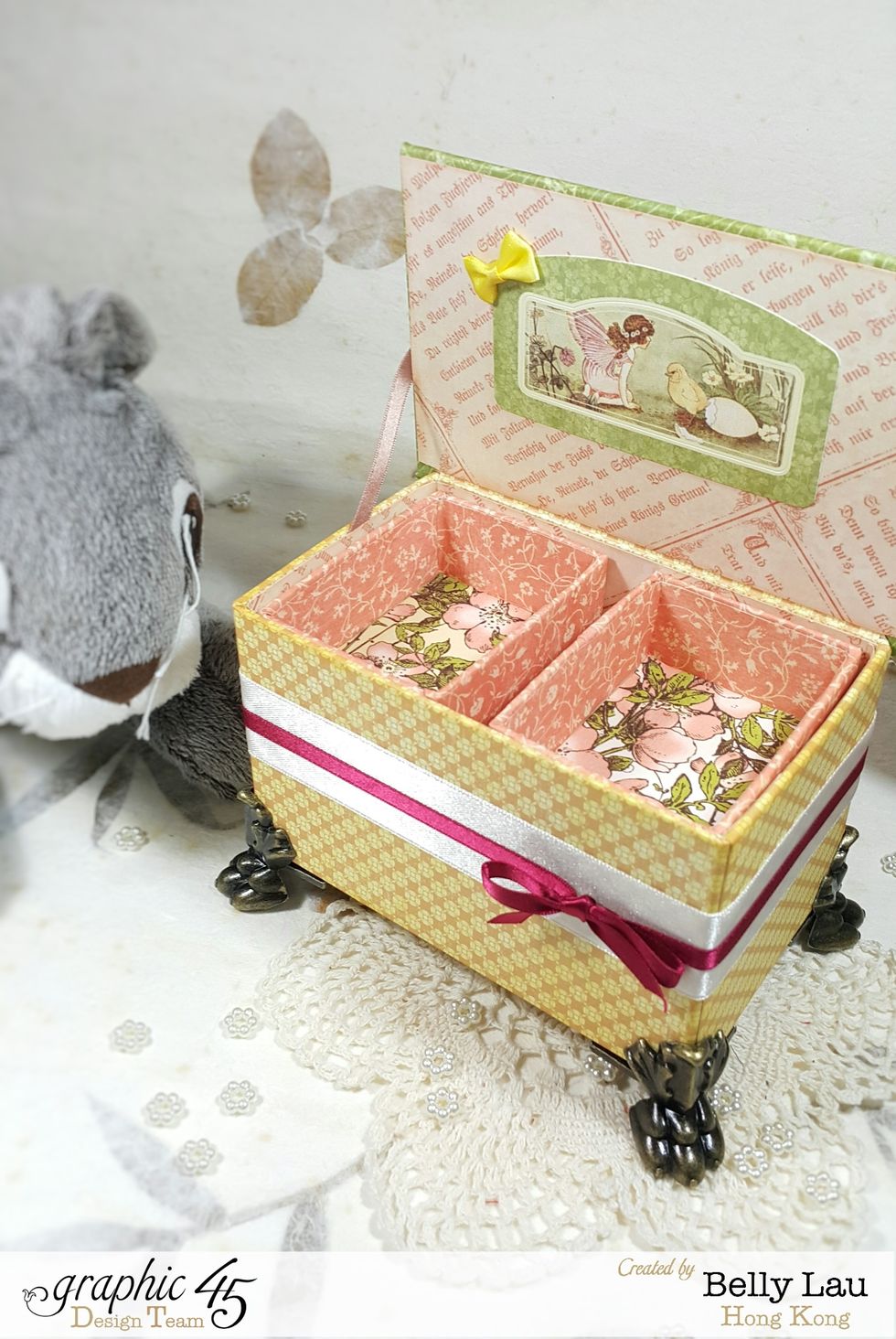 Put stickers and other decorations inside if desired.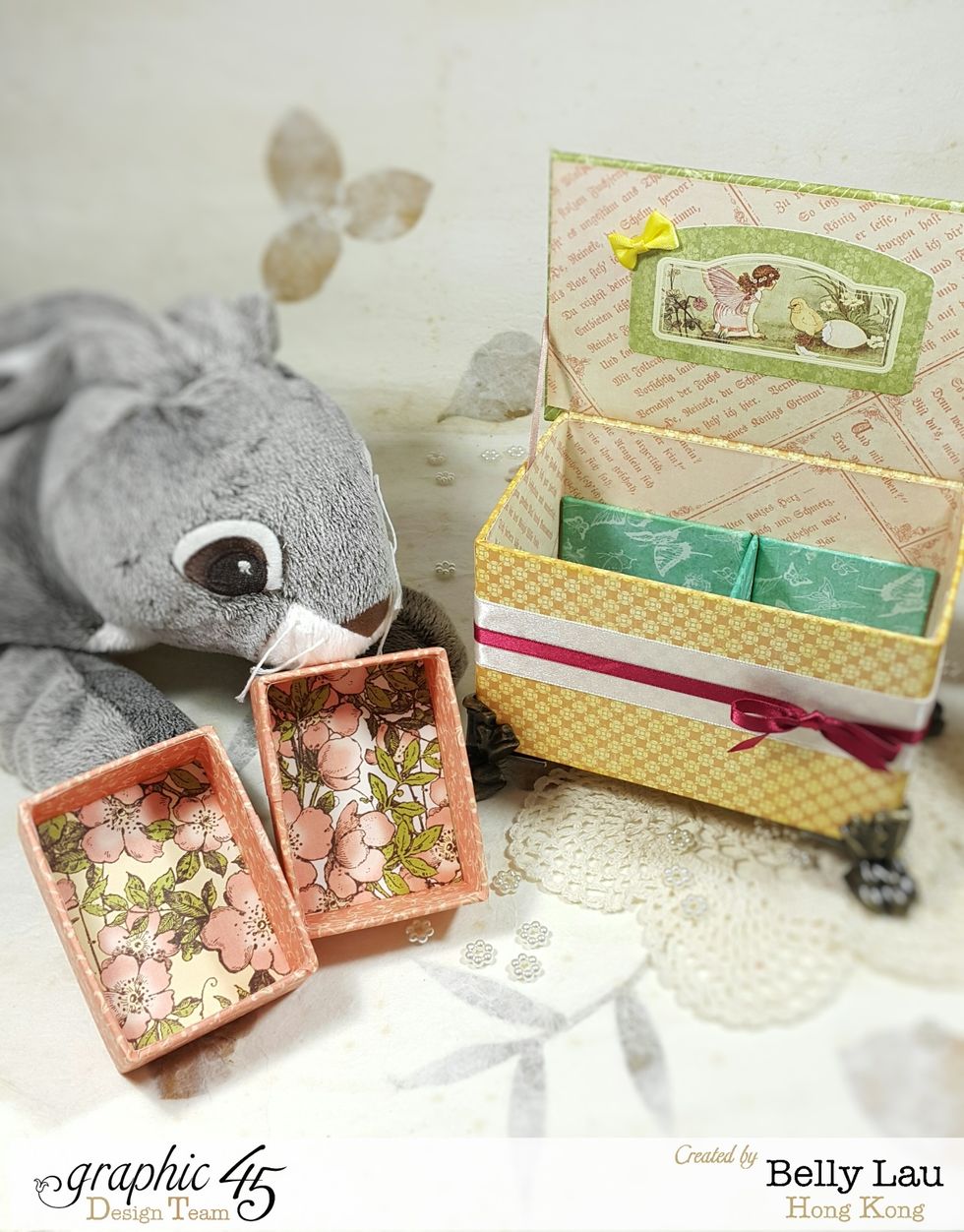 Take out the drawers and see the inside music box and storage.
You can cover the music box if desire.
Graphic 45 Once Upon a Springtime
Graphic 45 Claw Feet
Petaloo Vintage Velvet Dogwoods Ivory
Chipboard
Music Box
Assorted Ribbons
Decorative Flowers and Fruits
Rabbit and Mushroom Resin
Dried Orange Pieces