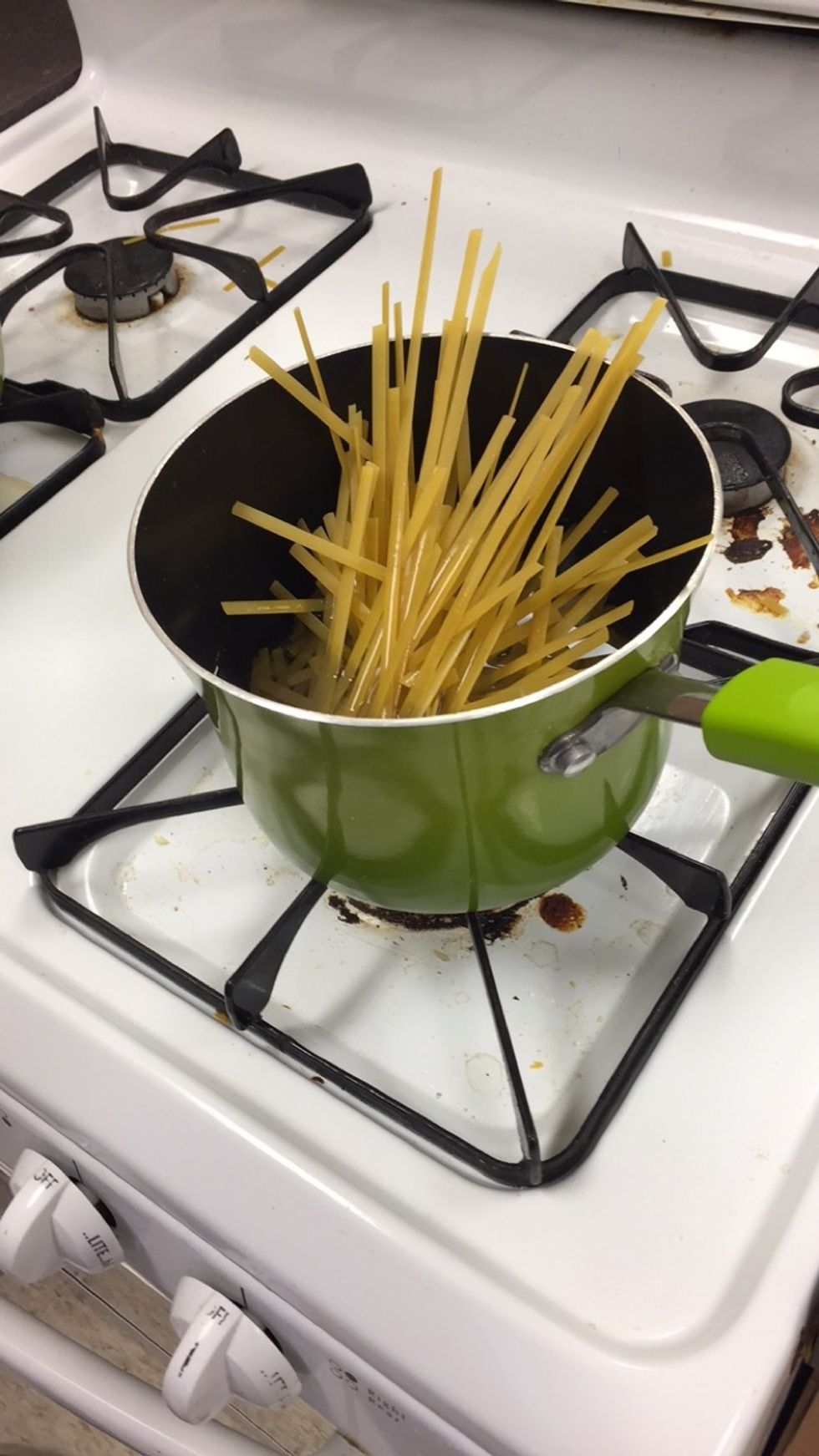 After gathering all ingredients, break down and boil the pasta in a pot of water.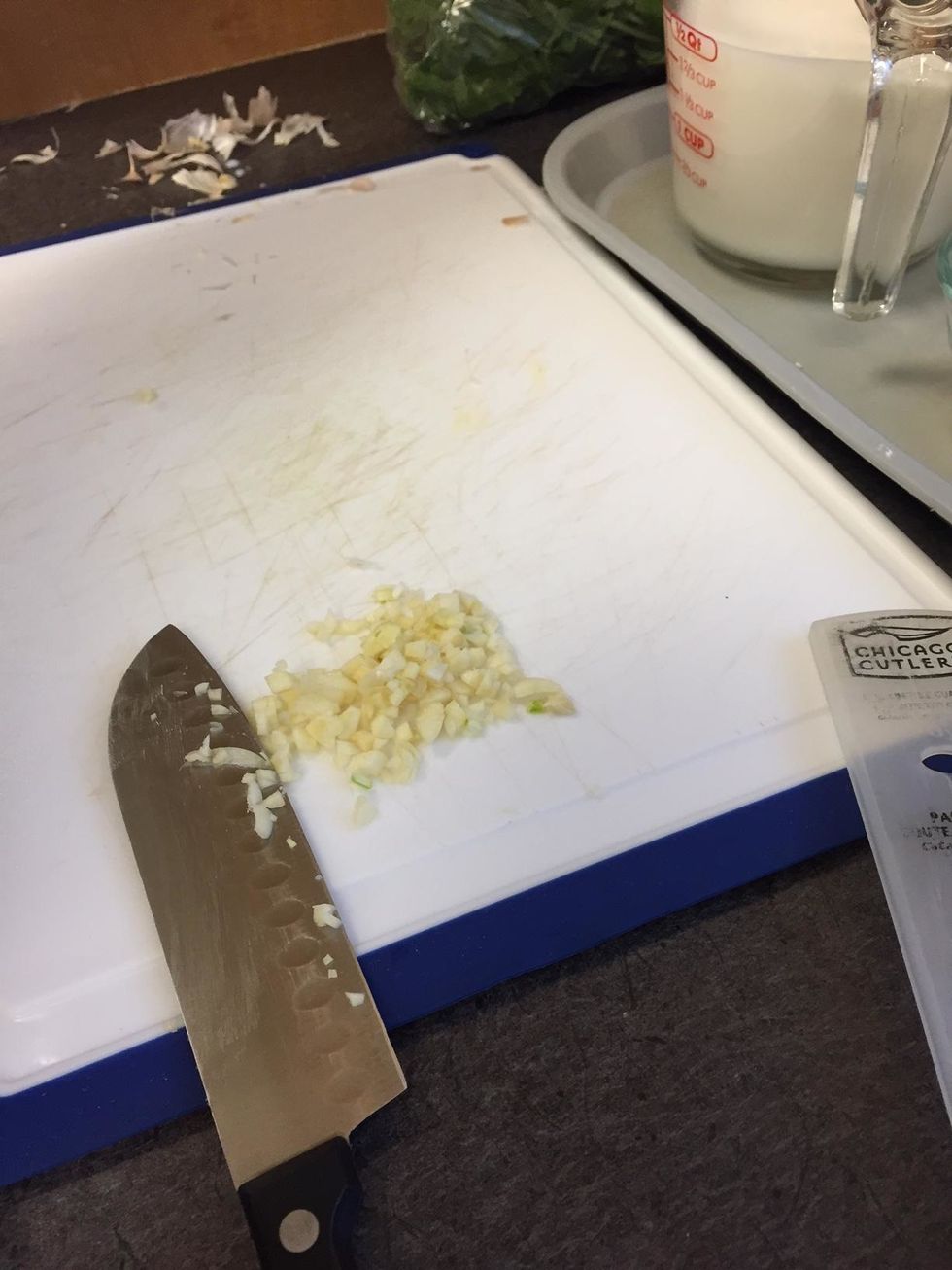 While boiling the pasta, mince the garlic ( about 2 cloves) and measure out 1/2 tsp.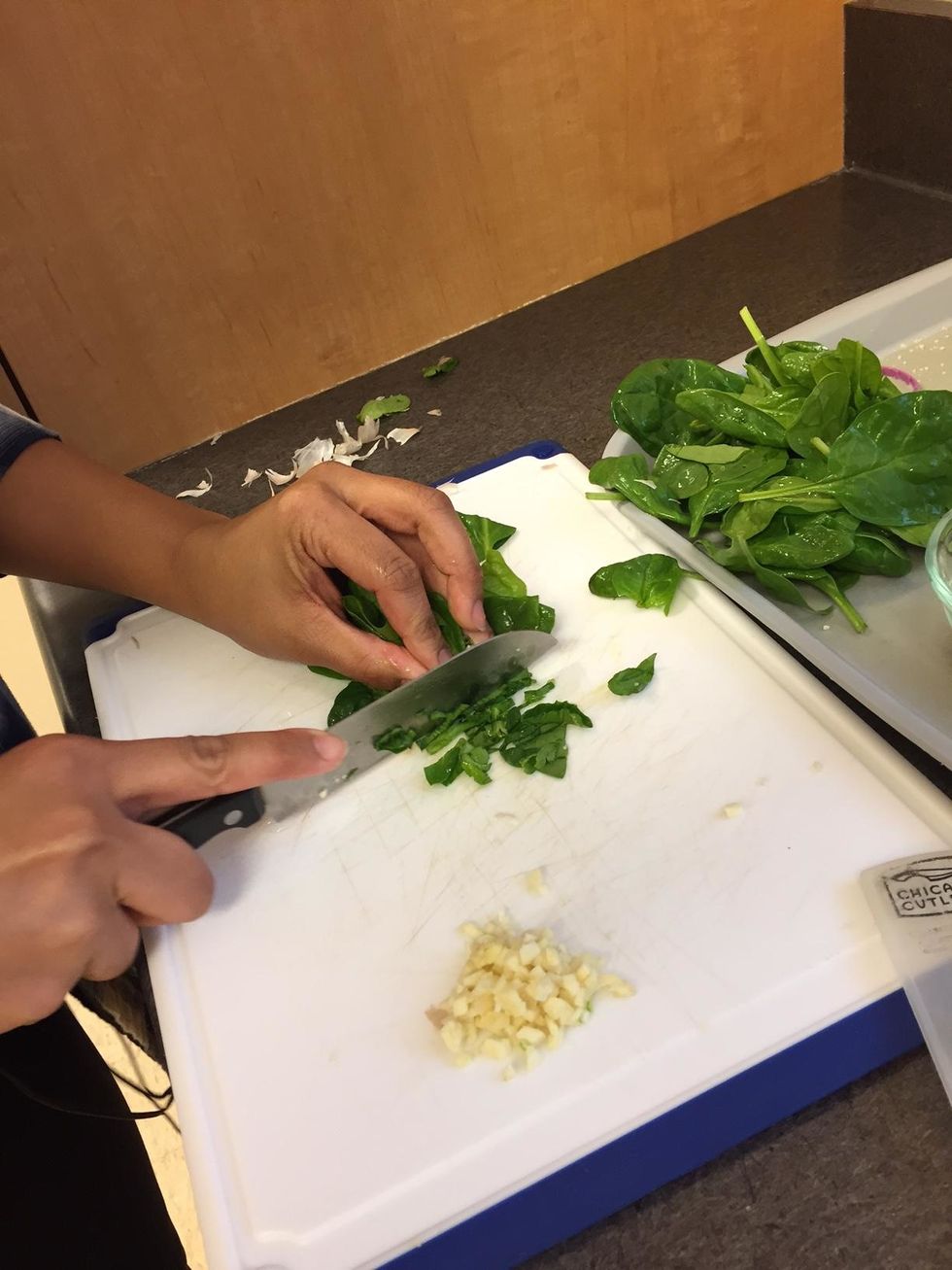 Next, grab a handful of baby spinach and chop finely. Don't forget to wash your vegetables.
After chopping the spinach, melt the butter in a small pot. Whisk in the flour until smooth and cook for 1 minute.
Add in the milk.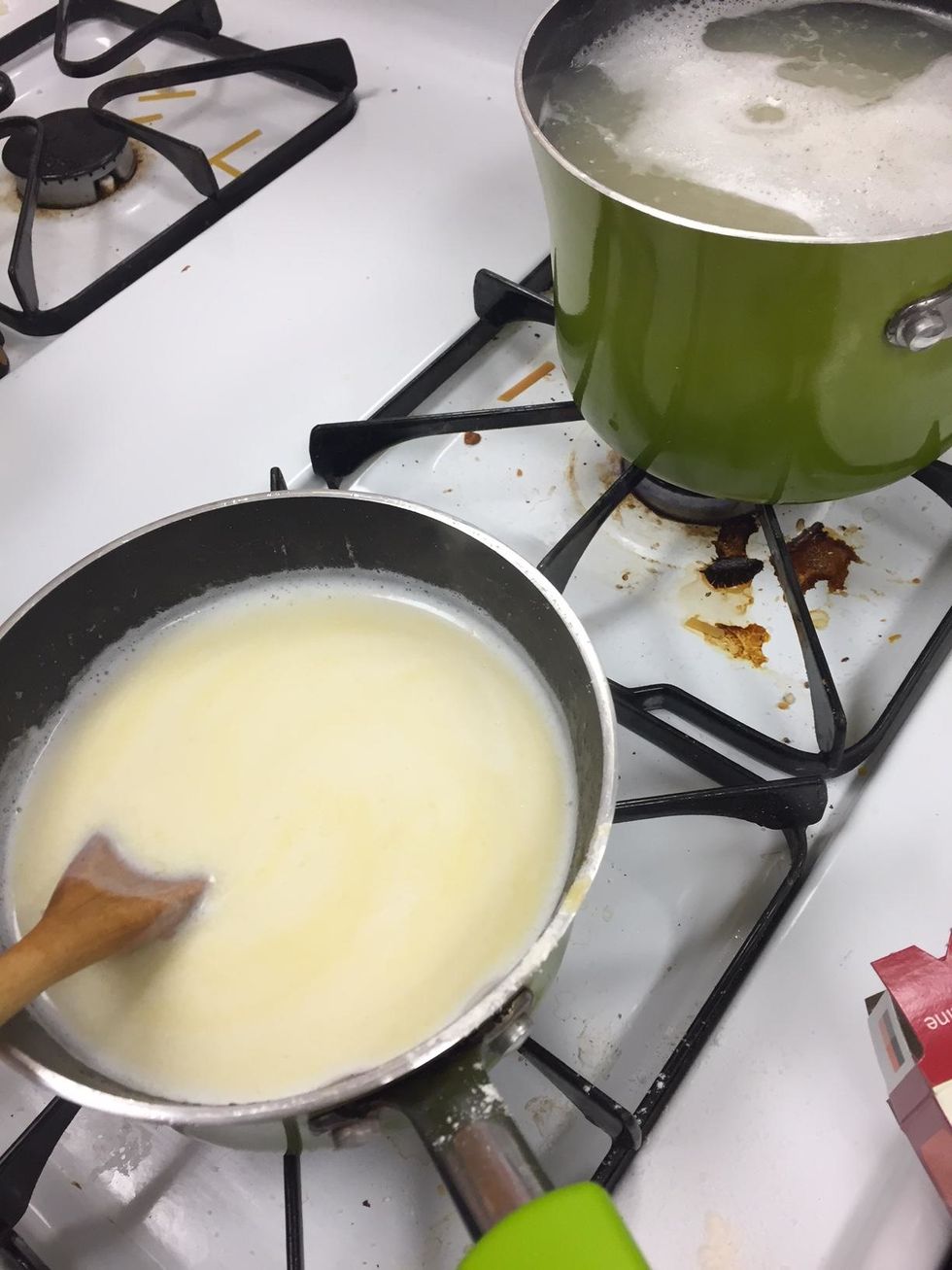 Cook over medium heat for 5- 10 minutes and stir often until thickened.
Stir in the salt once the mixture has thickened.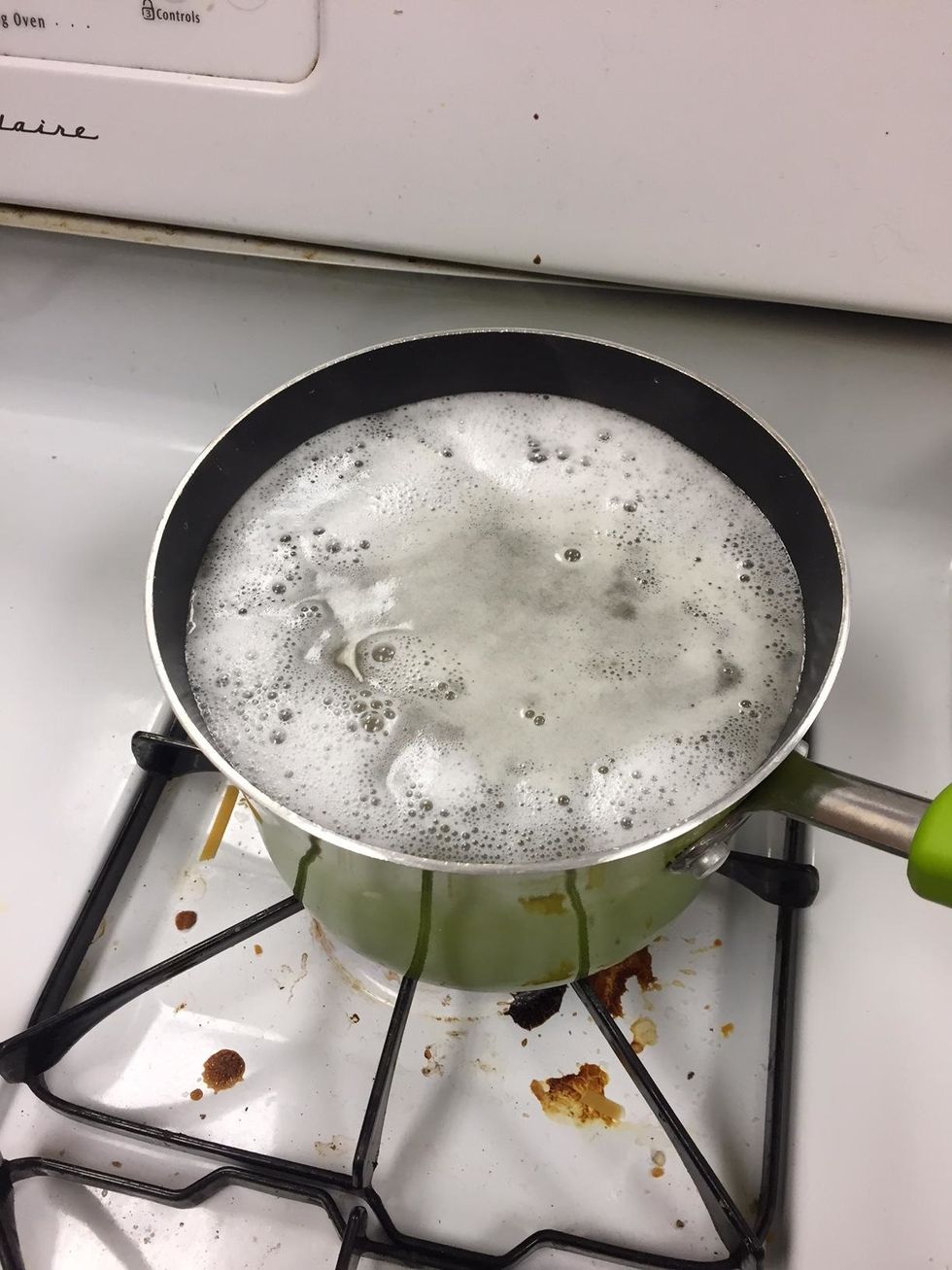 Don't forget to check on your pasta!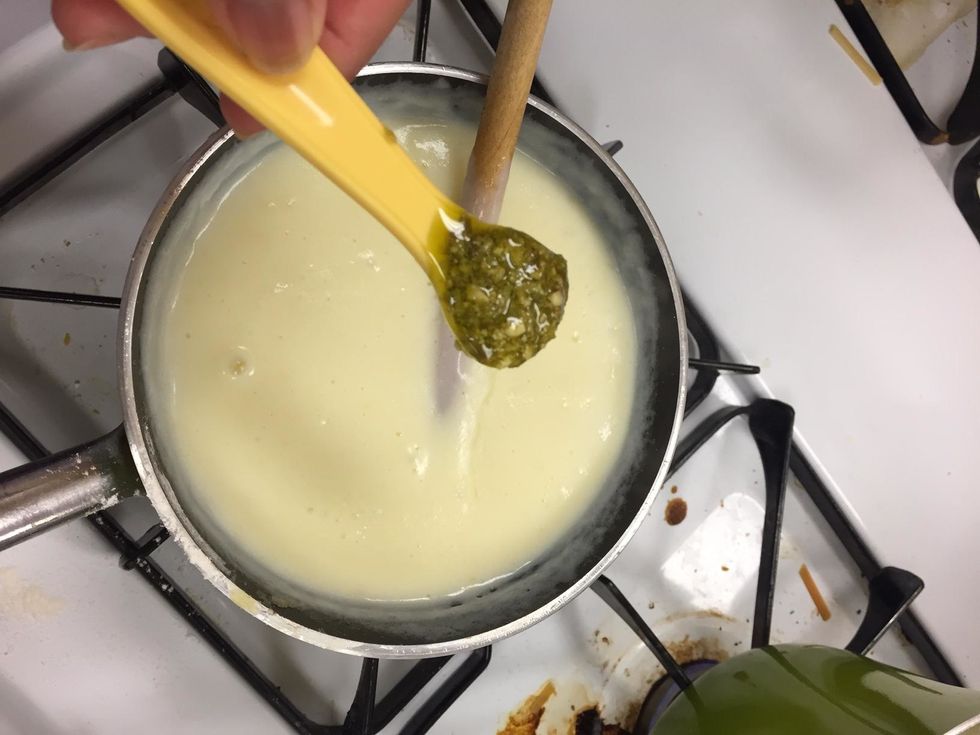 Add in 1/2 tsp of pesto into the mixture.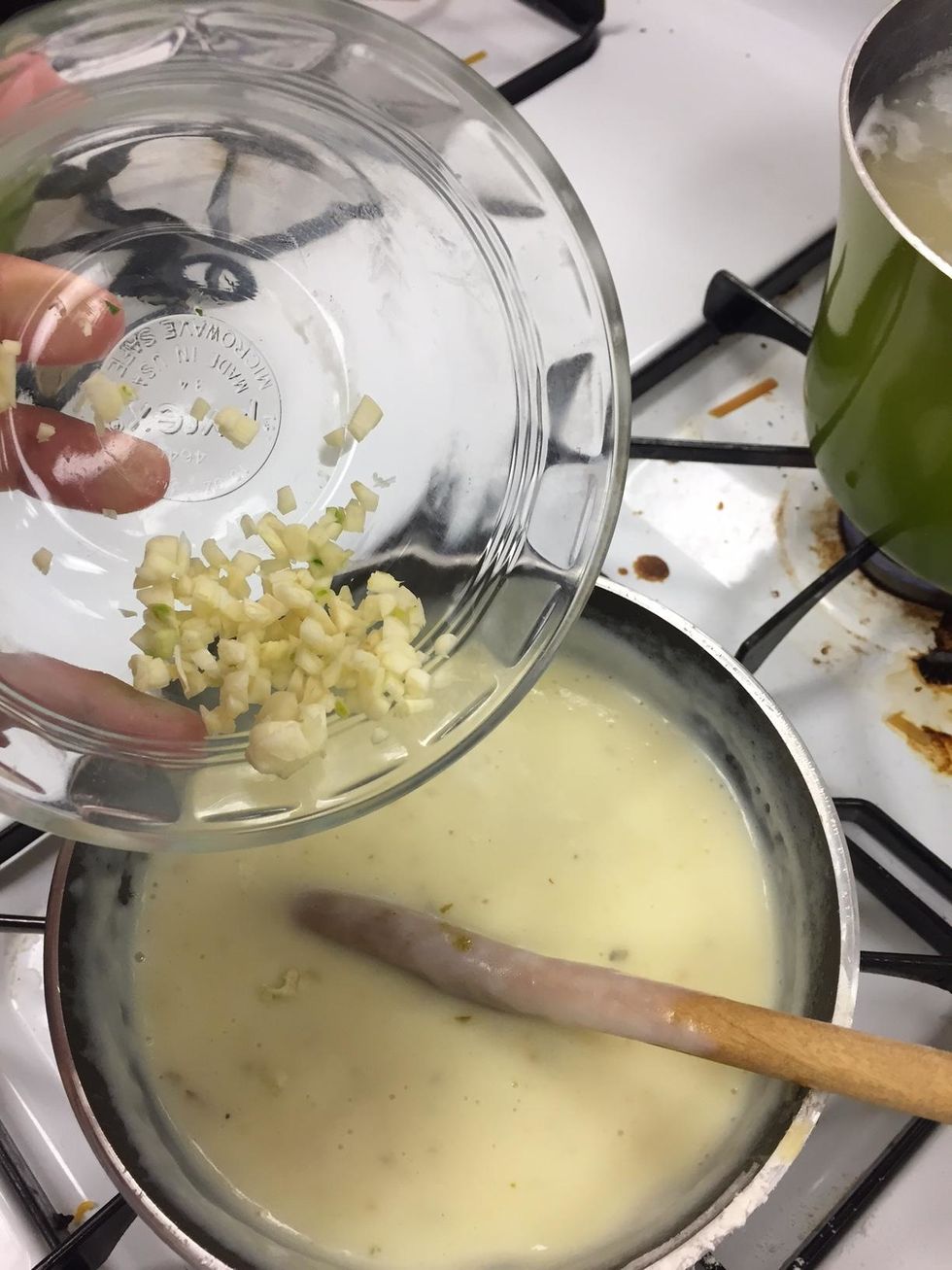 Add in the garlic.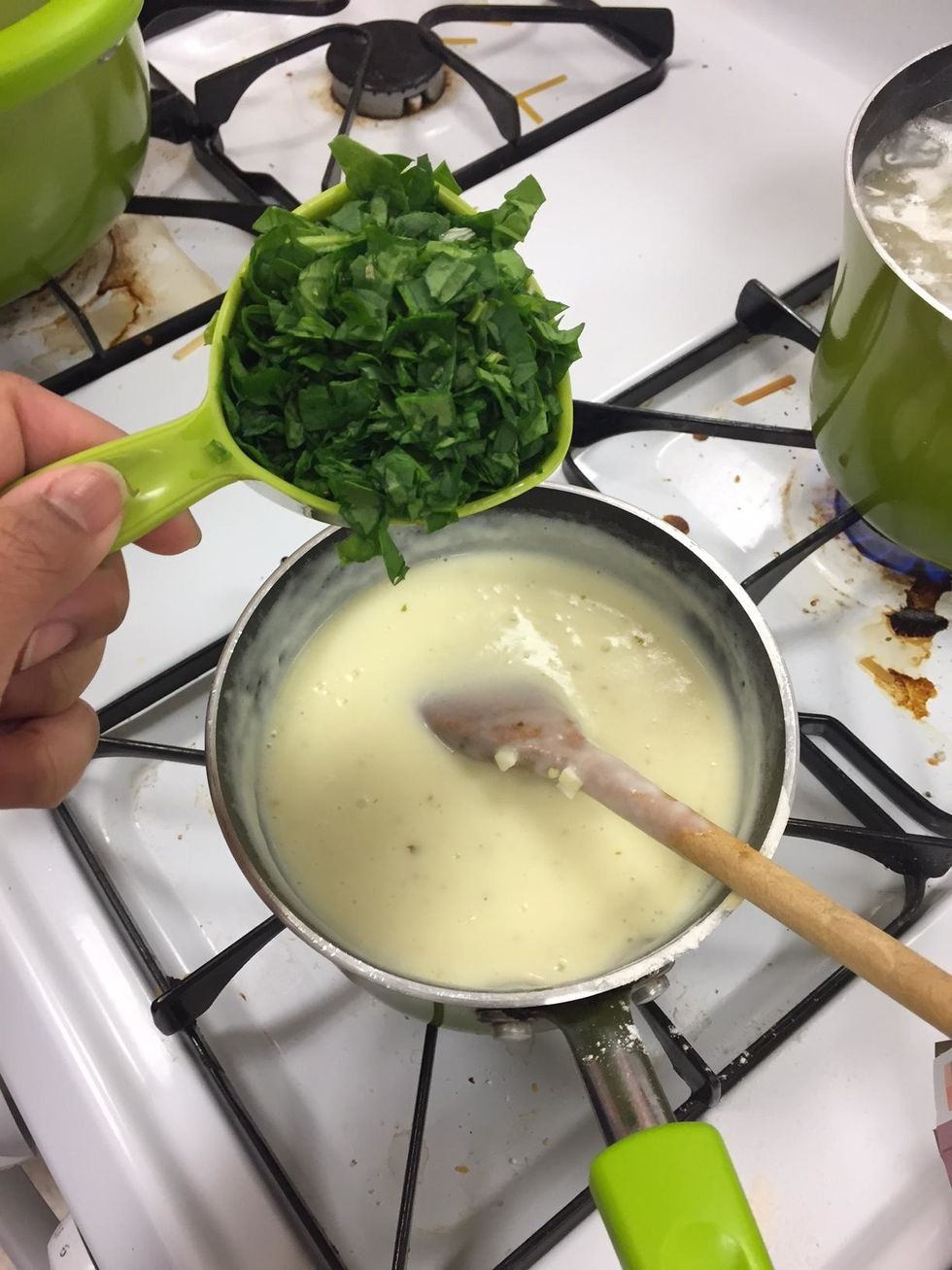 Add in the spinach.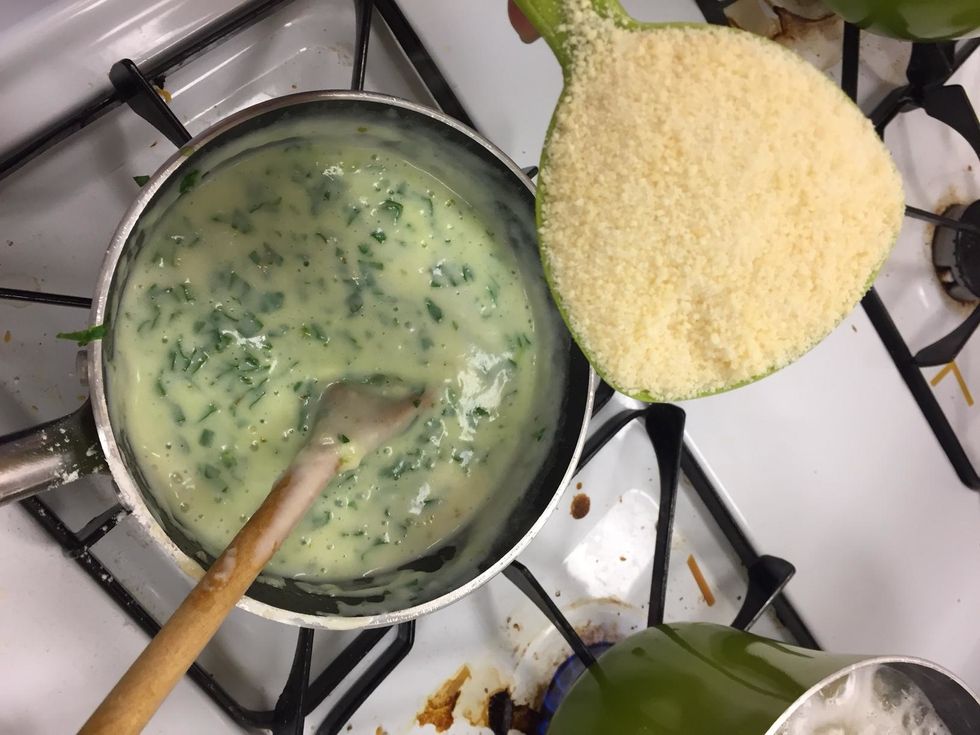 Finally, add in the Parmesan cheese. Mix well and cook for 1-2 minutes until the flavors have combined.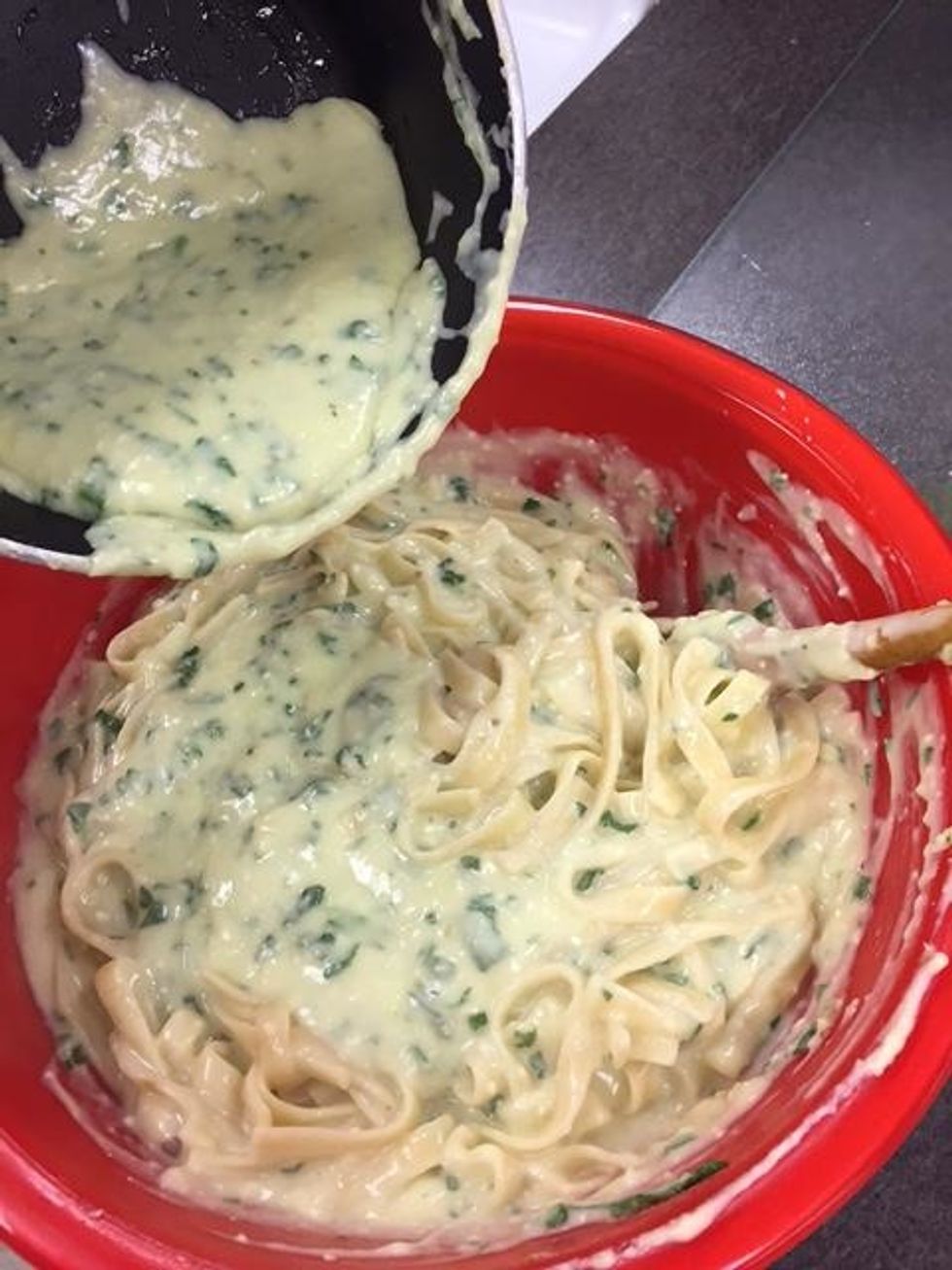 When sauce is complete and pasta is cooked through, mix together in a bowl
1/4c Butter
1/4c Flour
2.0c Milk
1/2tsp Salt
1.0tsp Pesto
1/2c Baby Spinach; chopped finely
1/2tsp Garlic; minced
1/2c Parmesan
1.0lb Linguine Pasta