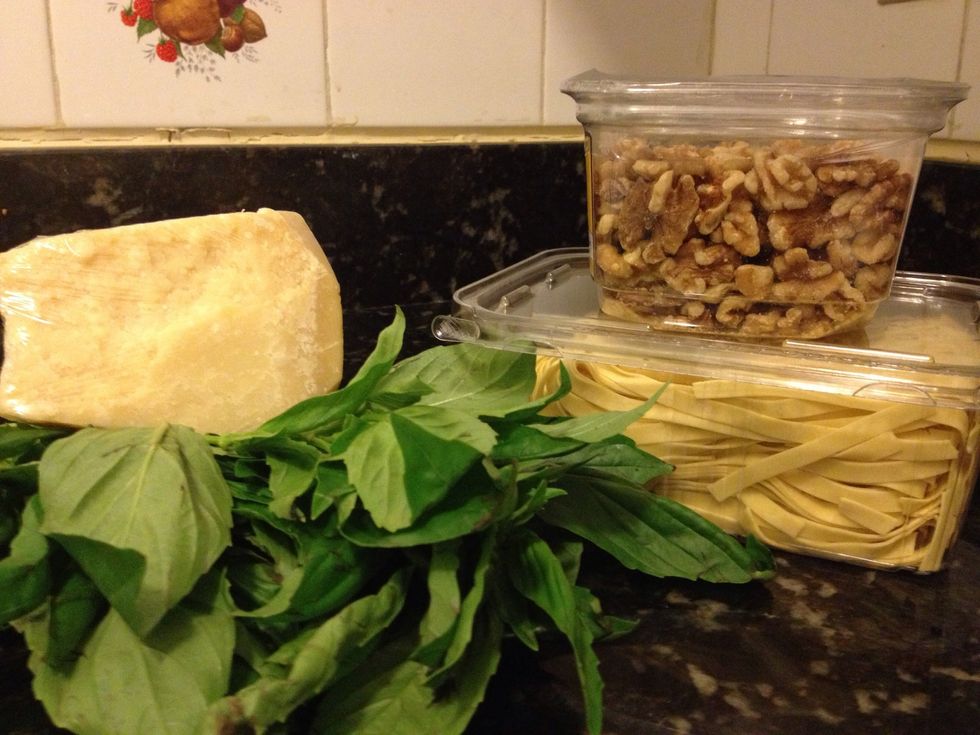 Fresh pesto is delicious! Basil leaves, Parmesan, pine nuts, olive oil, garlic and some salt and pepper. Walnuts is a great substitute for pine nuts if trying to save a few pennies.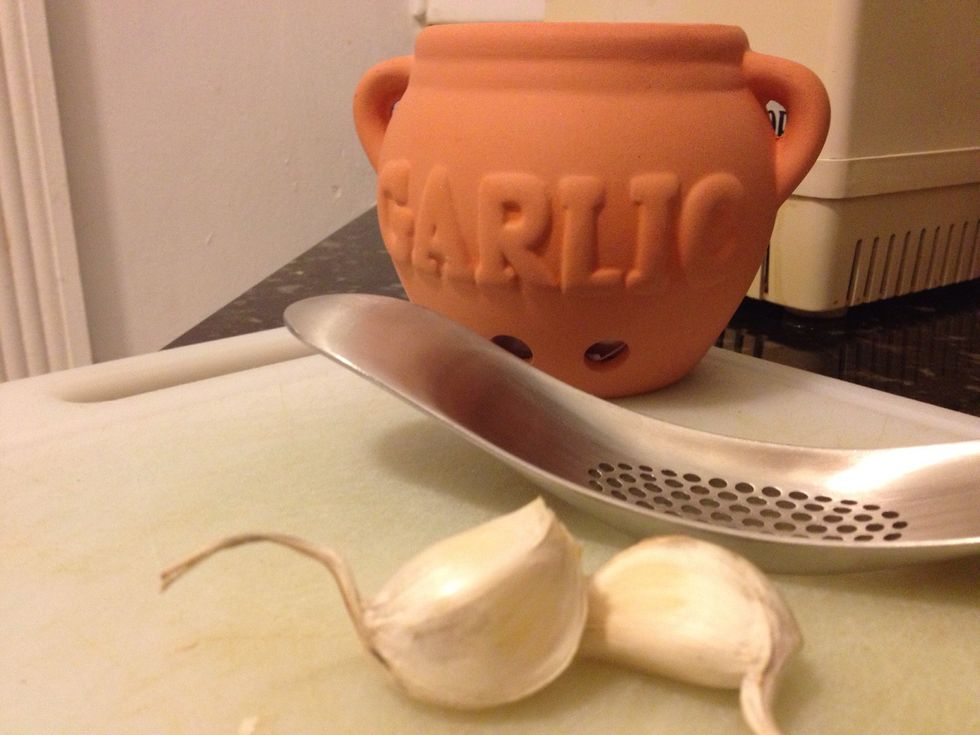 Two cloves of garlic is more than enough to give your pesto a good kick. I love this Joseph Joseph garlic presser. Washing your hands with it afterwards removes every bit of garlic smell from my hands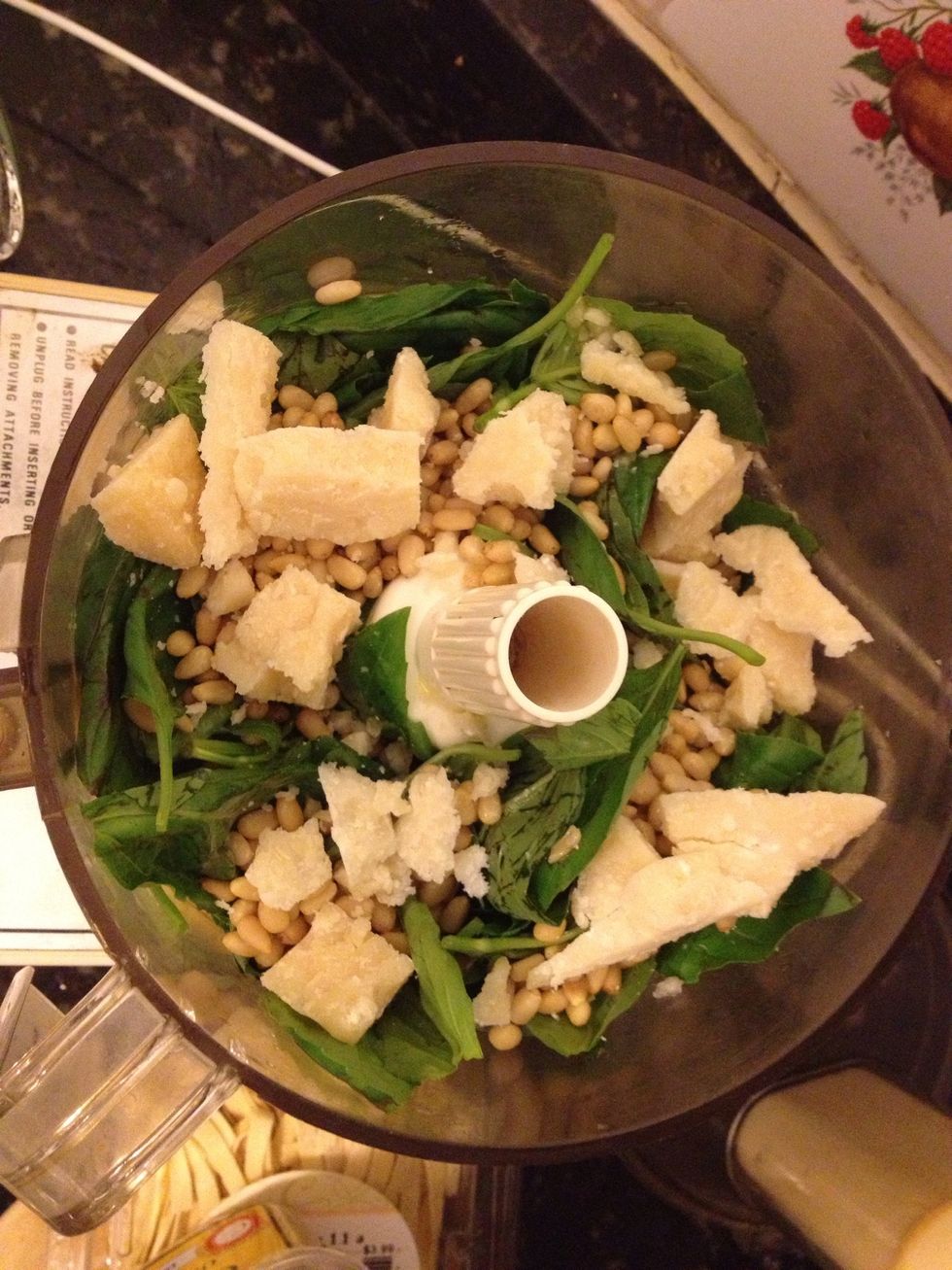 Mix all the ingredients in a blender and taste as you go along. I like to add lemon juice to my pesto. It's delicious!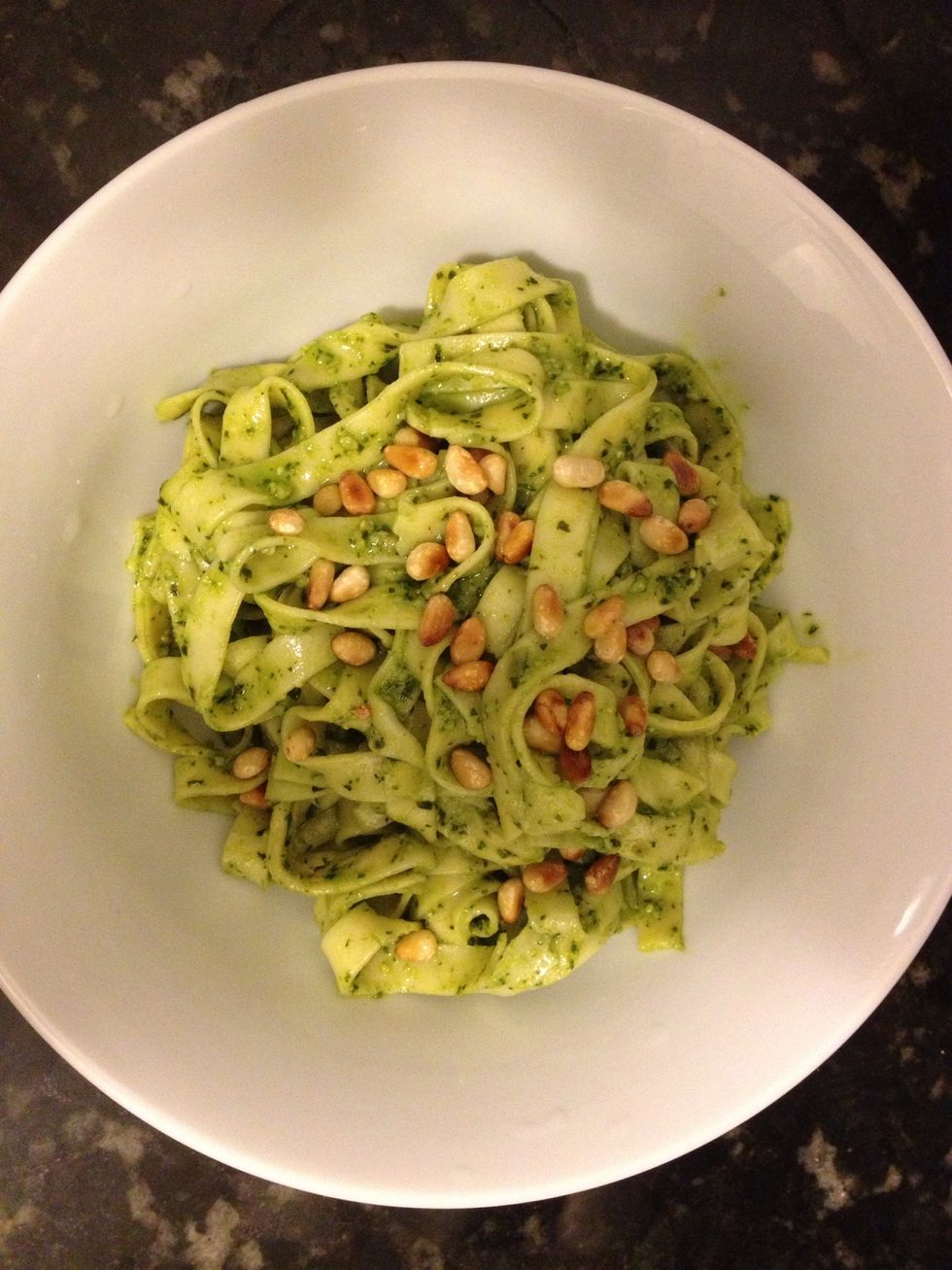 Roast some pine nuts and sprinkle them over the pasta et voila! Enjoy!
Basil
Olive oil
Parmesan
Pine nuts
Lemon
Garlic
Salt
Pepper
Blender
Fresh pasta