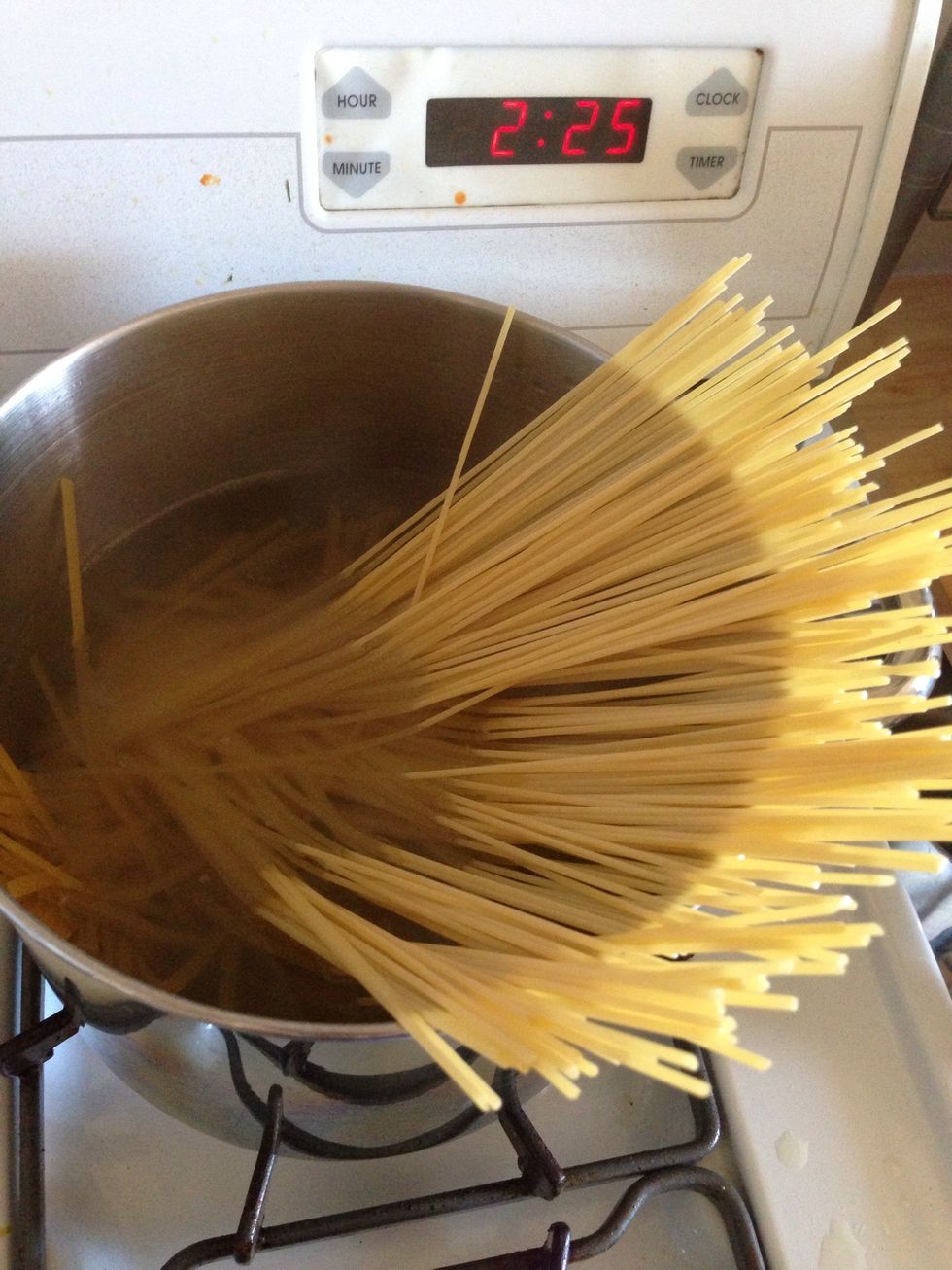 Fill your pot about half way with water and add about 2 tbs of salt. Boil. Once the water is boiling add the fettuccine pasta. I use about 2/3 of the package.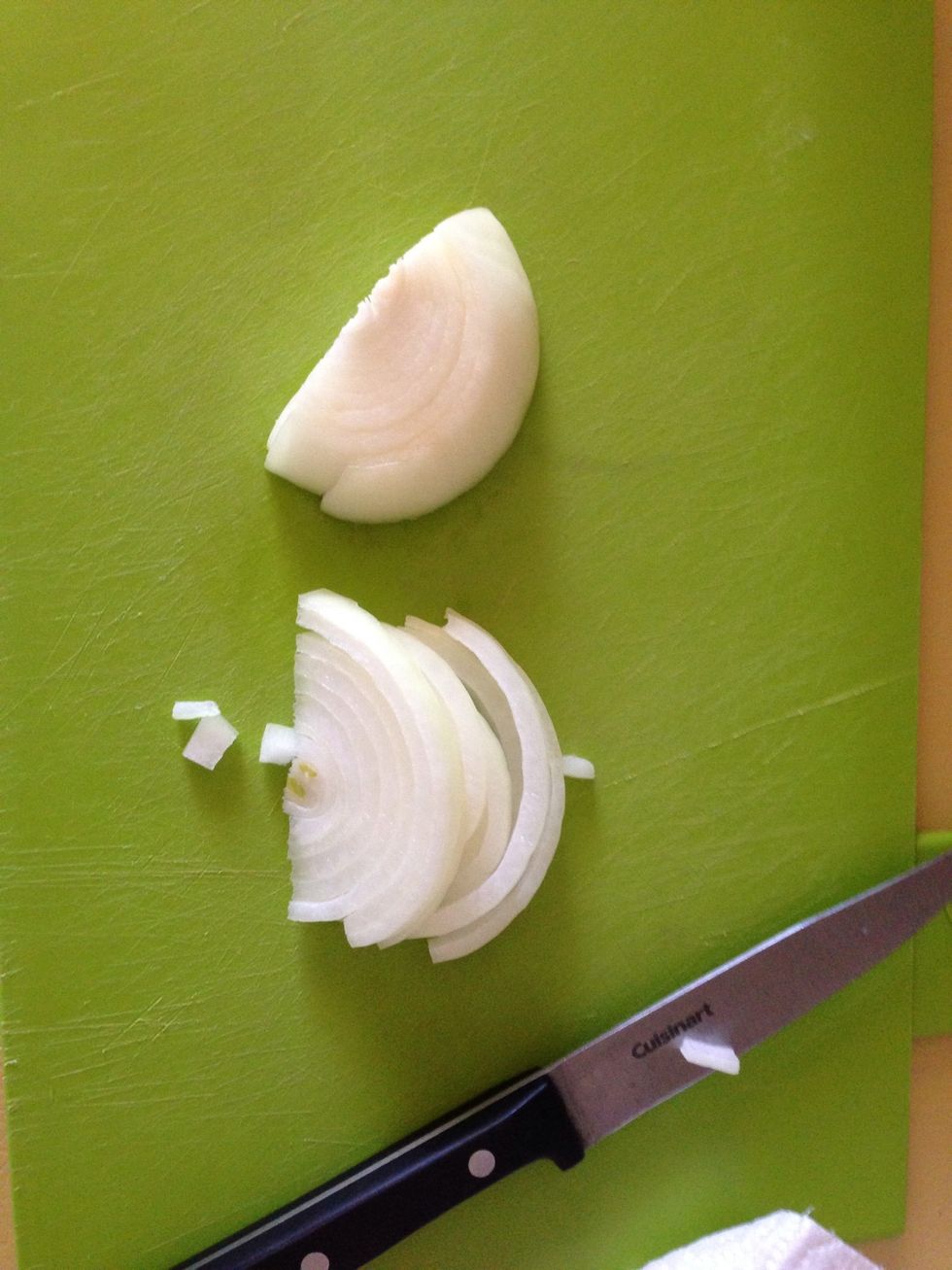 While the pasta cooks according to the package's instructions, slice 1/4 of an onion.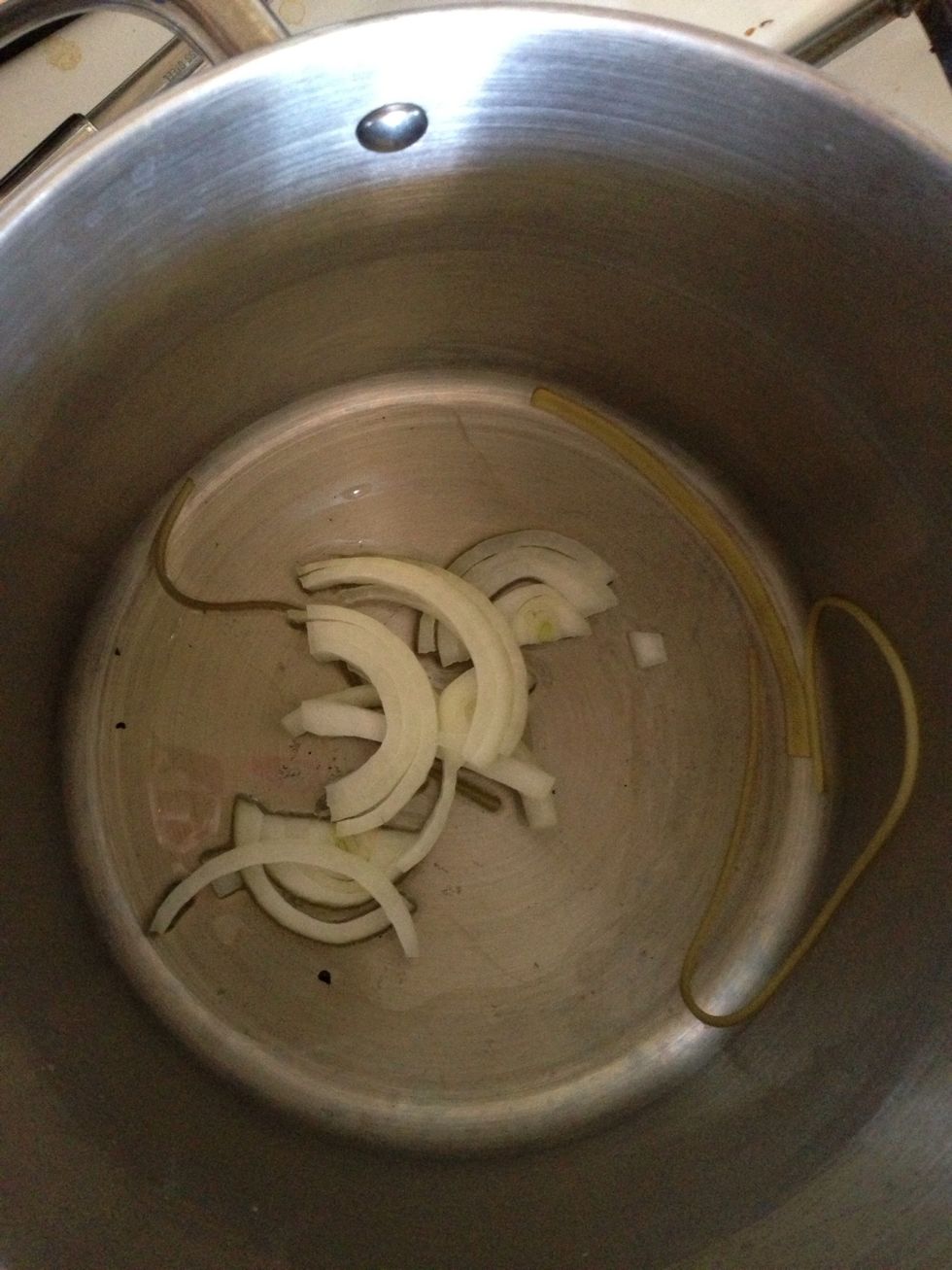 Drain the pasta. While it drains, add 2 tbs of oil to the same pot and add your sliced onion. Stir for about 3 minutes. Then turn off the stove.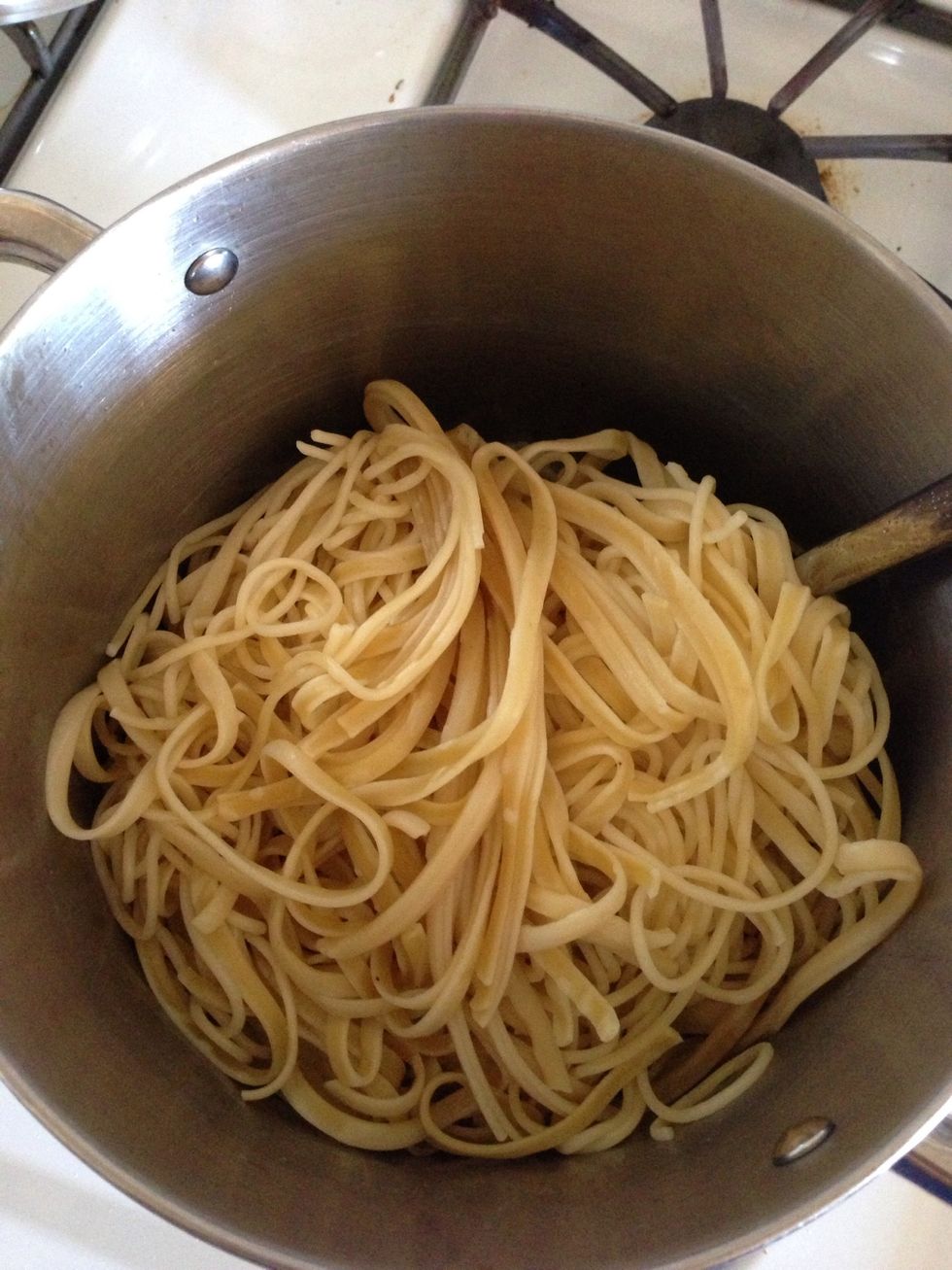 Add the fettuccine pasta. By turning off the stove you avoid it sticking to the bottom.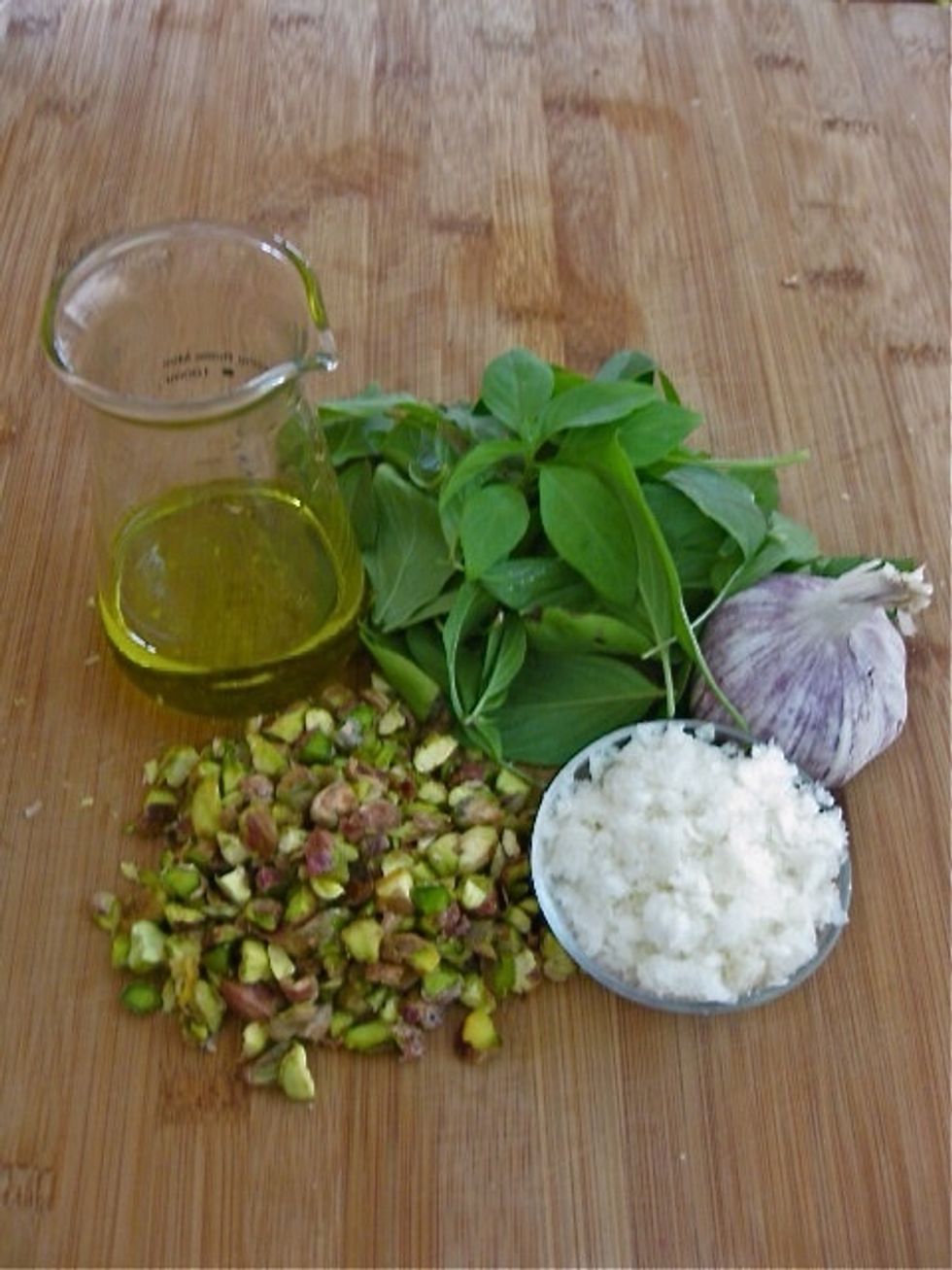 Pesto sauce: blend basil, pistachios, olive oil, salt&pepper, and 3 garlic cloves. Add a little bit of water if sauce becomes too thick to blend. You can also use pine nuts.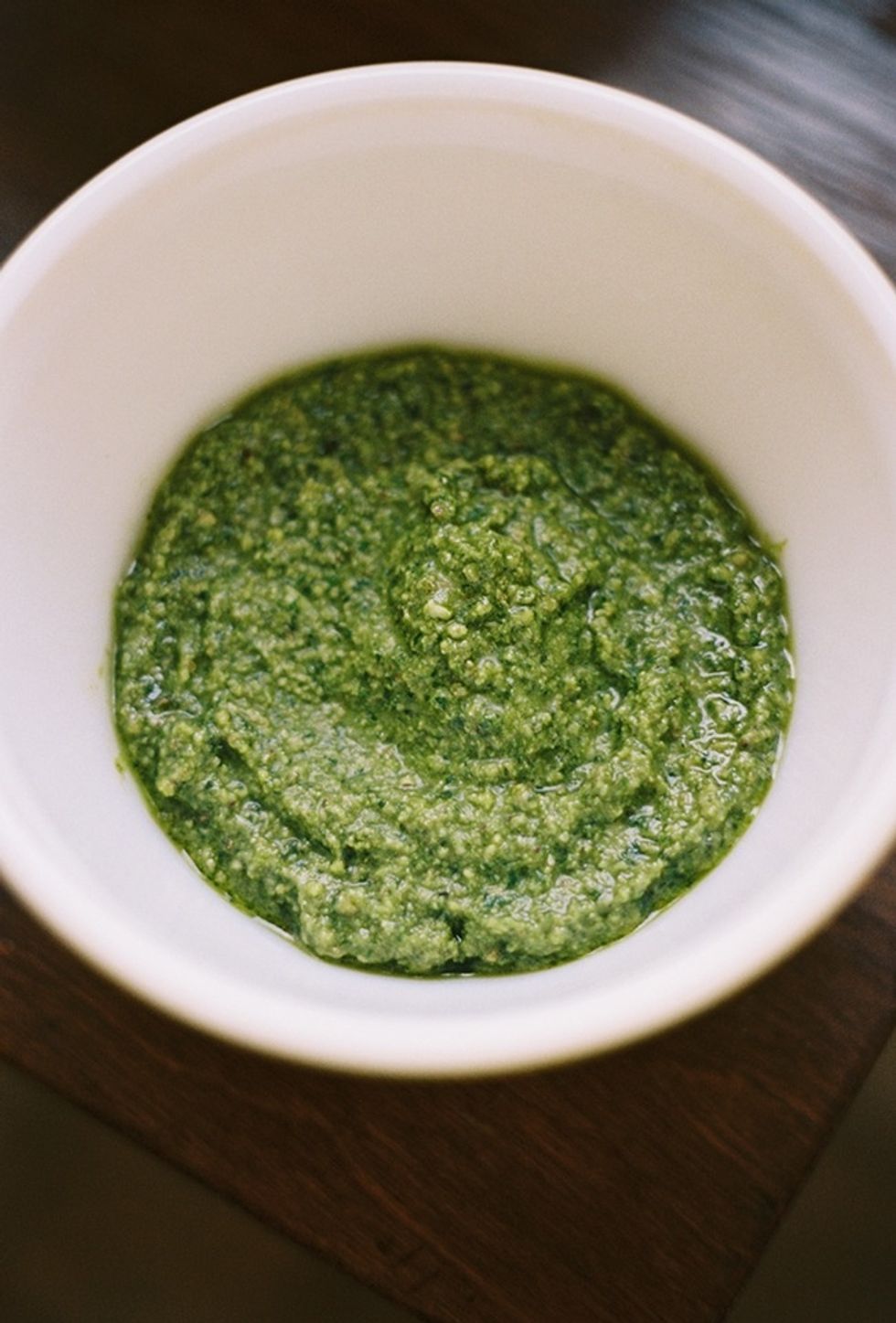 I omit adding Parmesan cheese but if you want to add it , blend 1/2 of fresh Parmesan cheese along with the other ingredients.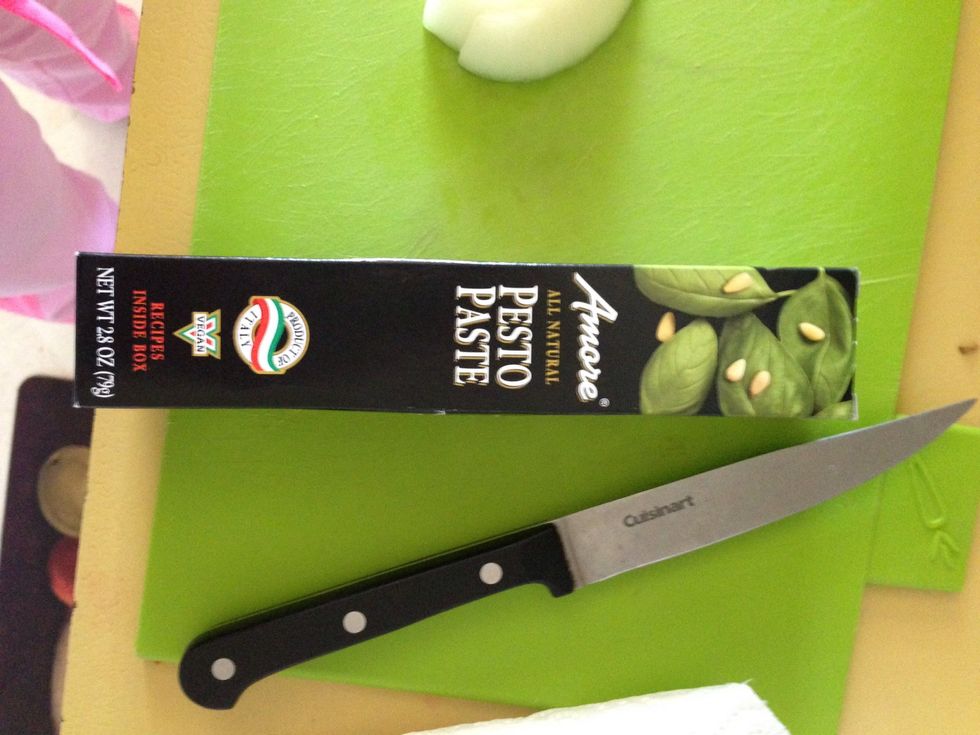 If you're pressed for time, like am sometimes, I buy already made pesto. This brand tastes great- just as good as making your own! Use all of it in your pasta.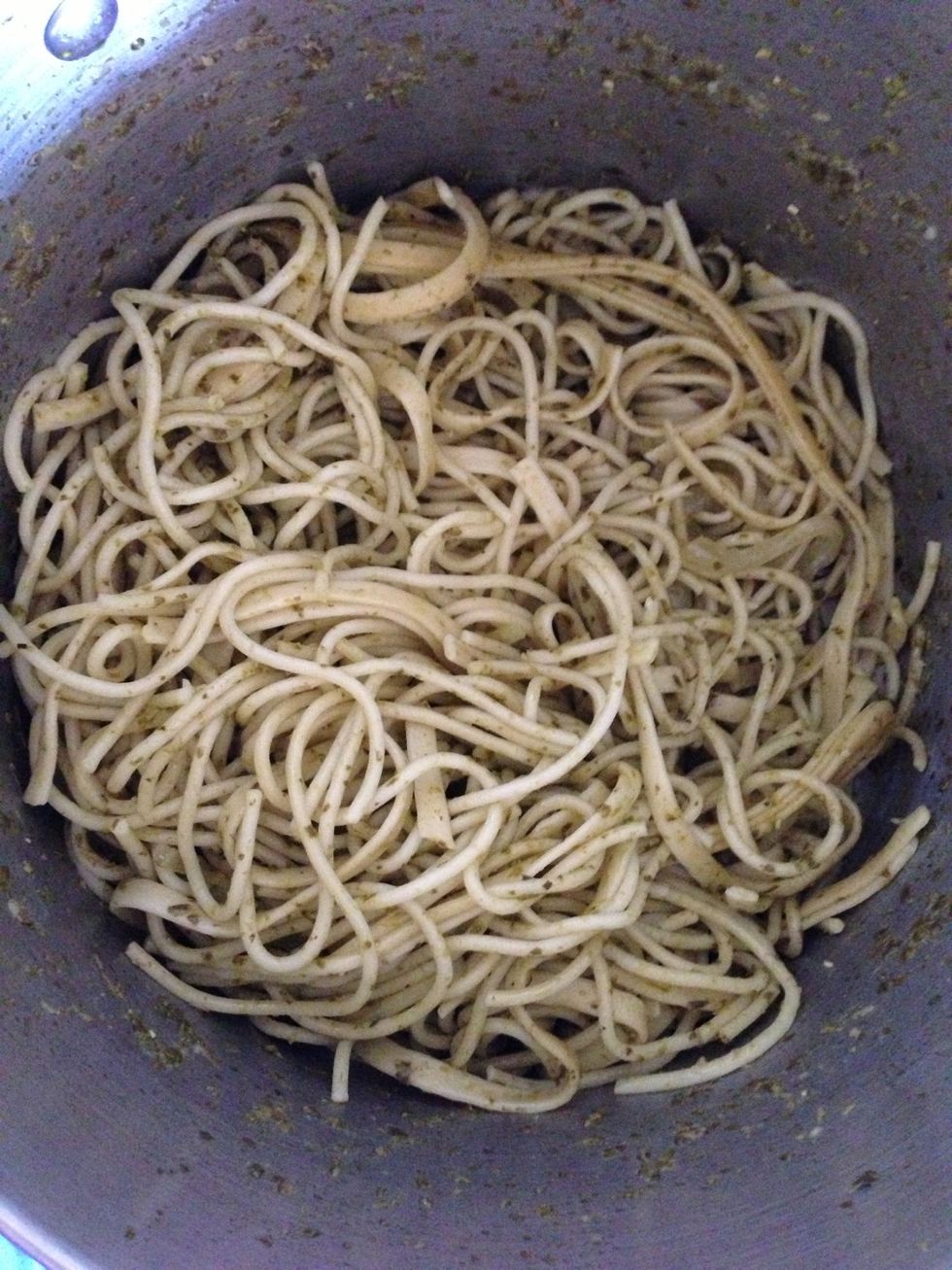 Add your sauce. You may need to add no more than 1/2 cup of water to thin the pasta sauce, homemade or not.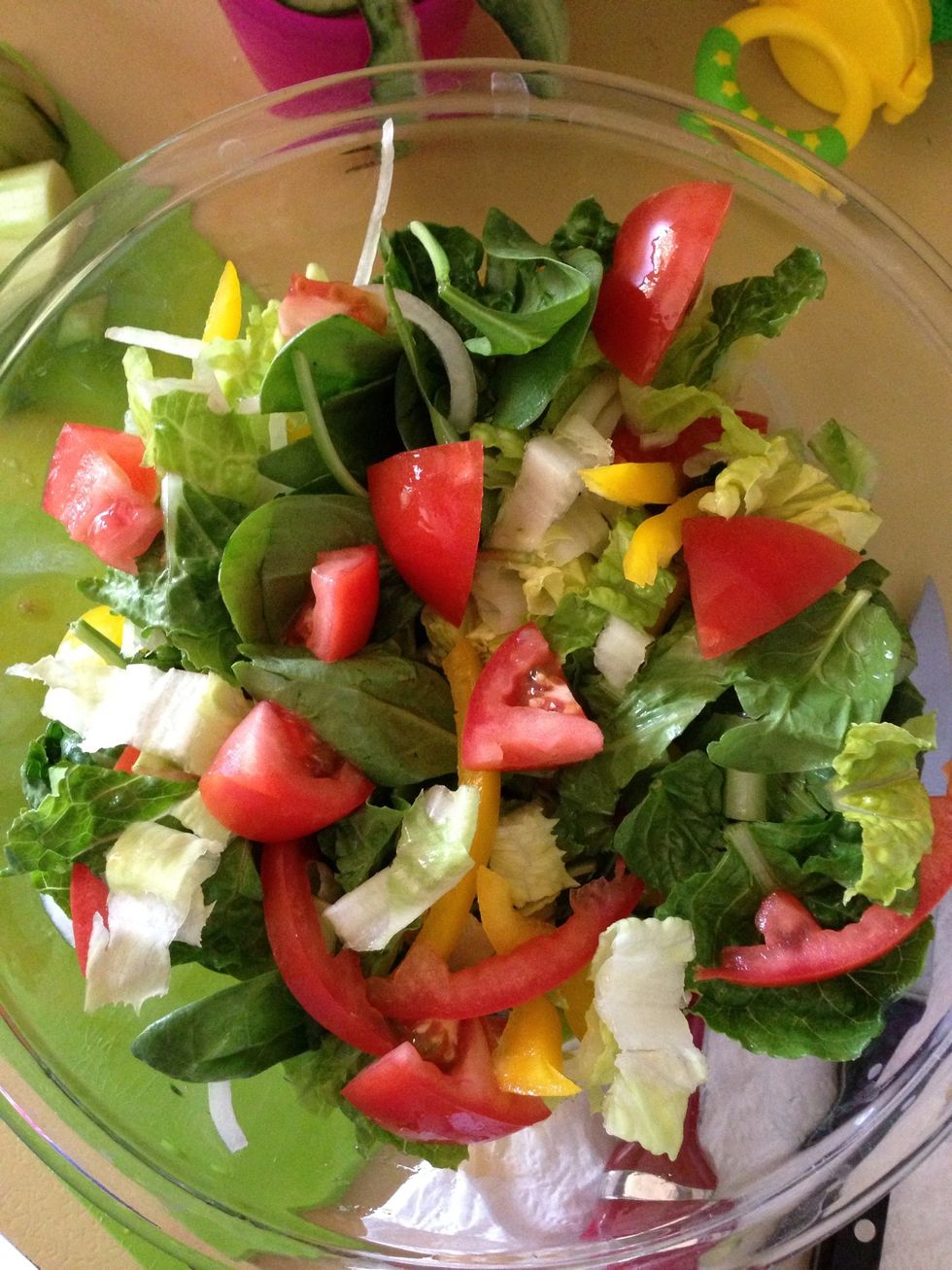 Make a salad. I added tomatoes, onion, and yellow bell pepper to mine. You can add or omit what you like.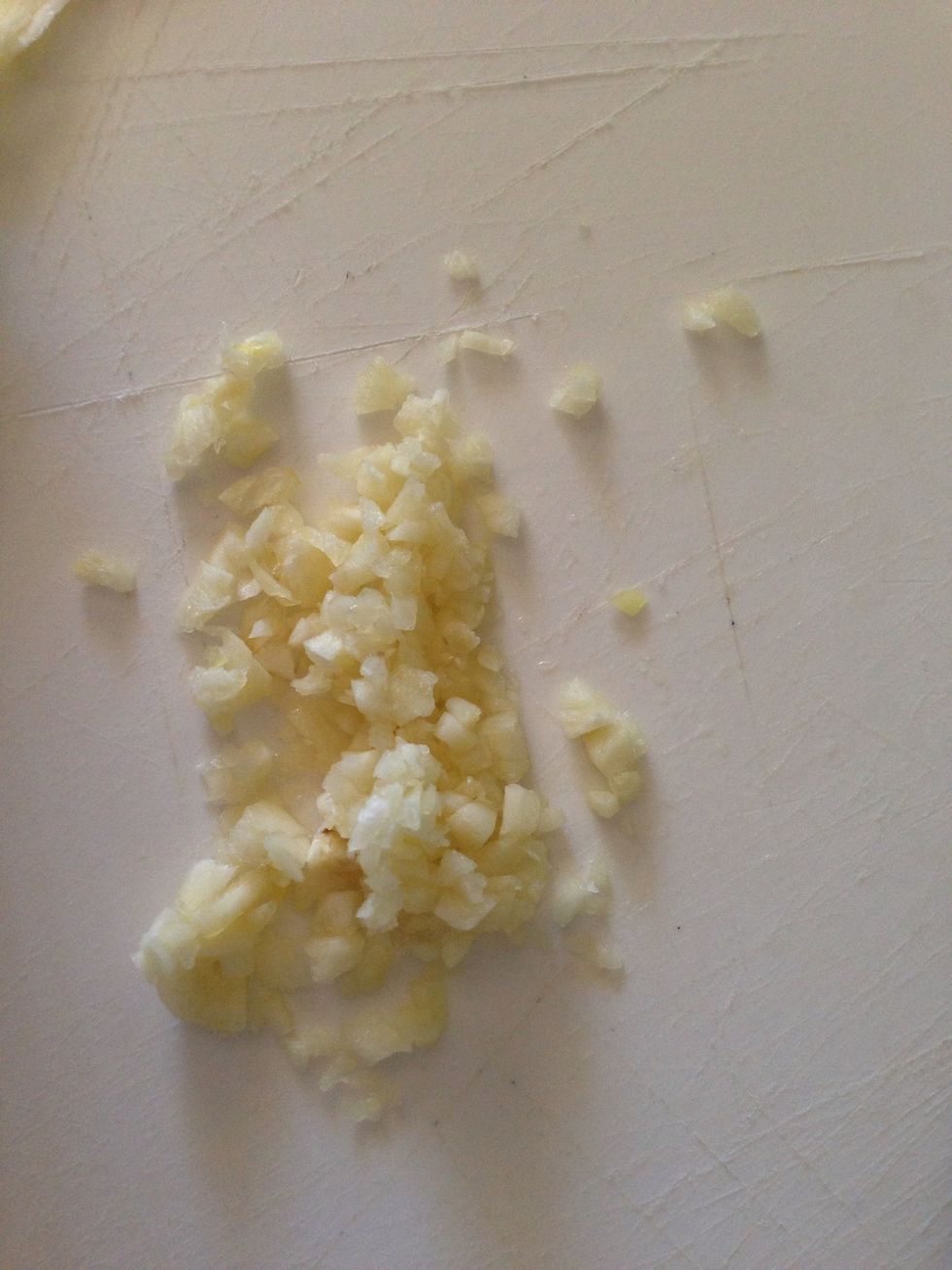 Finely chop 2-3 garlic cloves.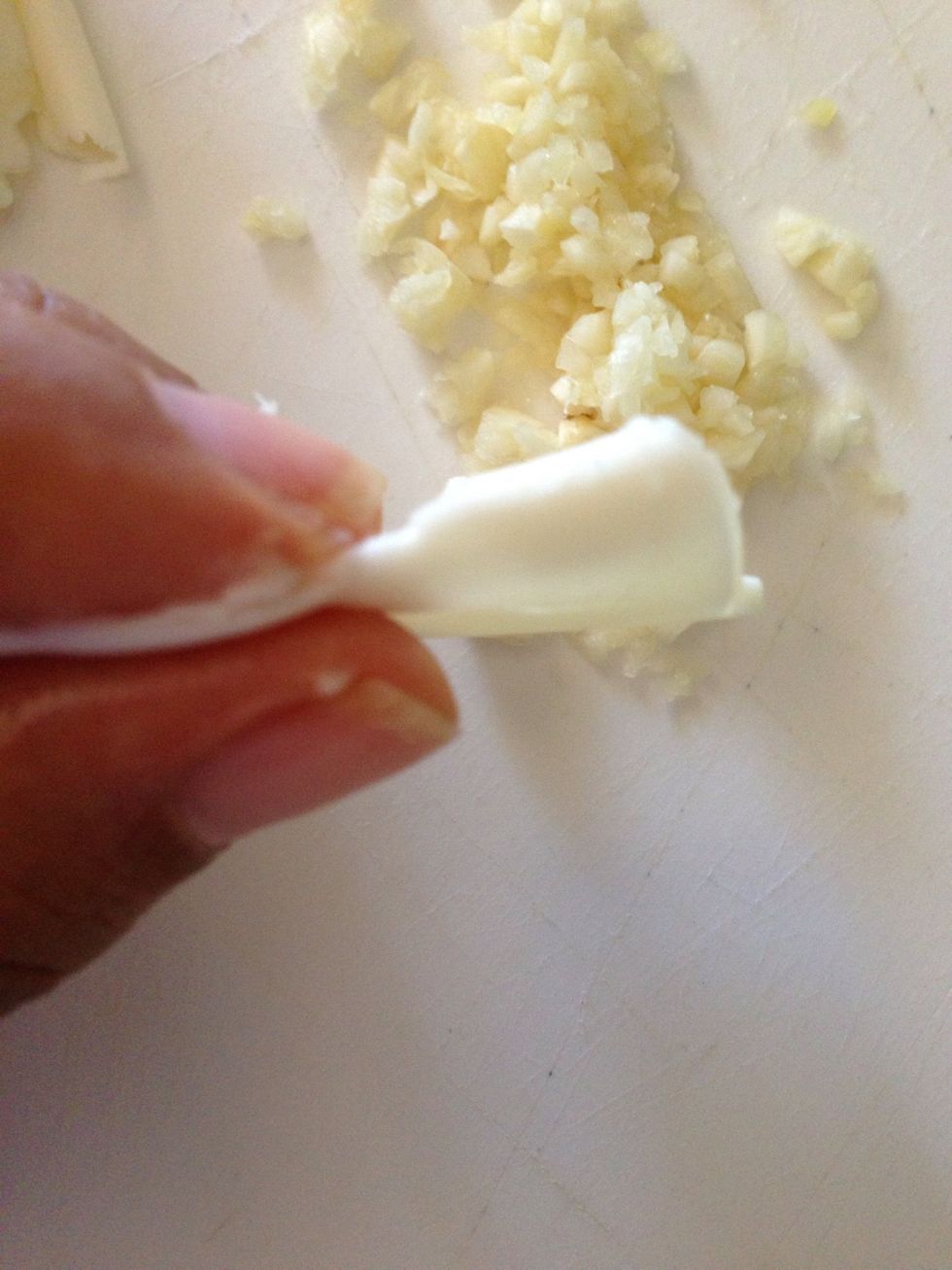 Slice as thin as you can bits of butter.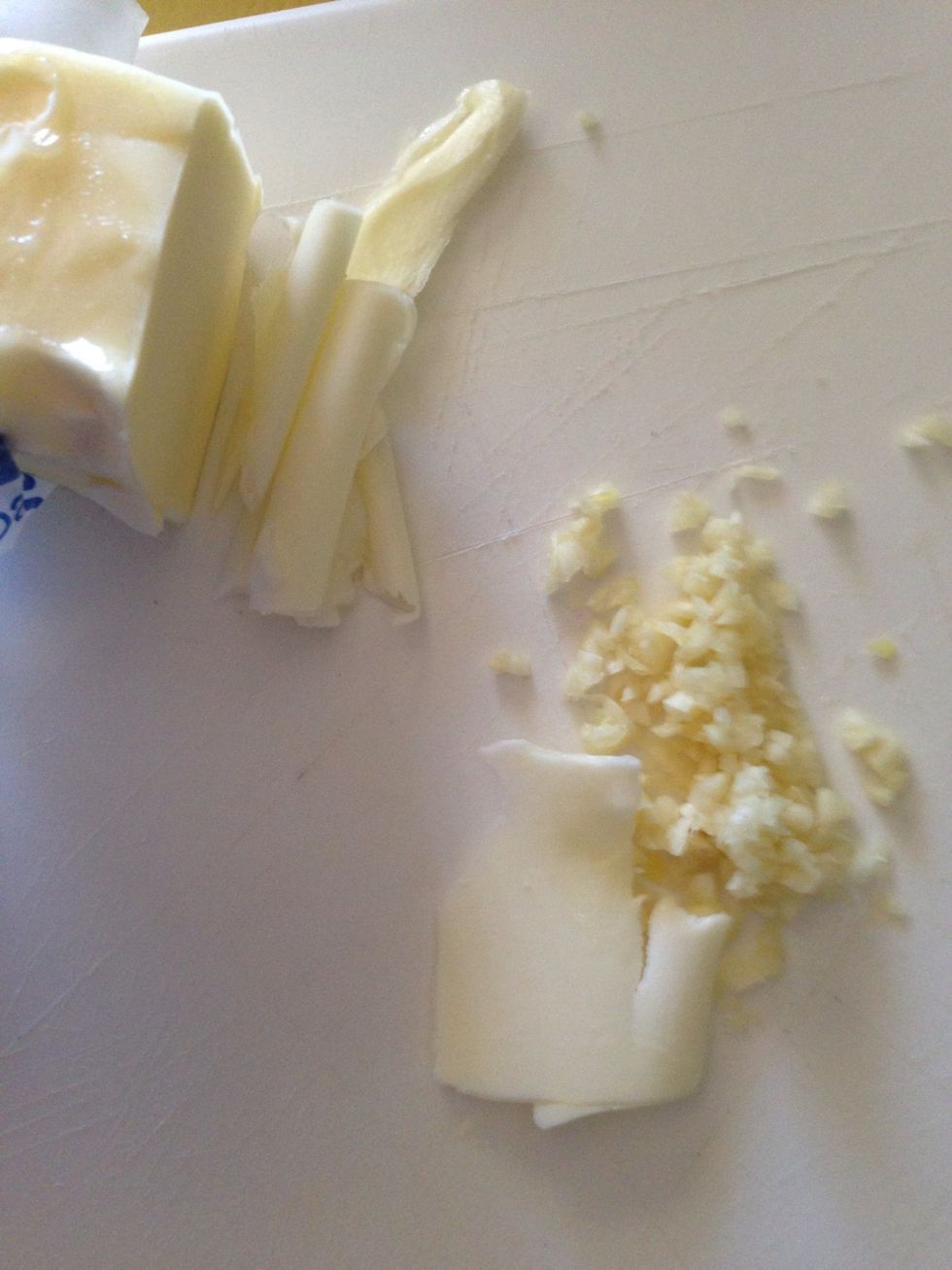 You can see it almost looks like shredded white chocolate.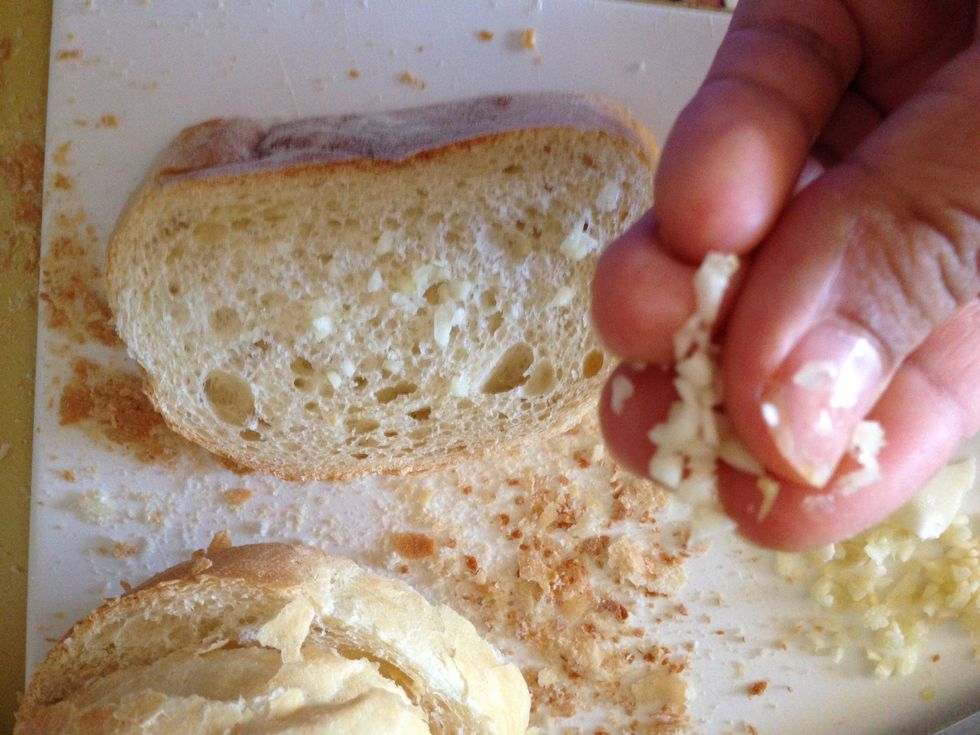 Slice your bread loaf and rub garlic into each bread slice.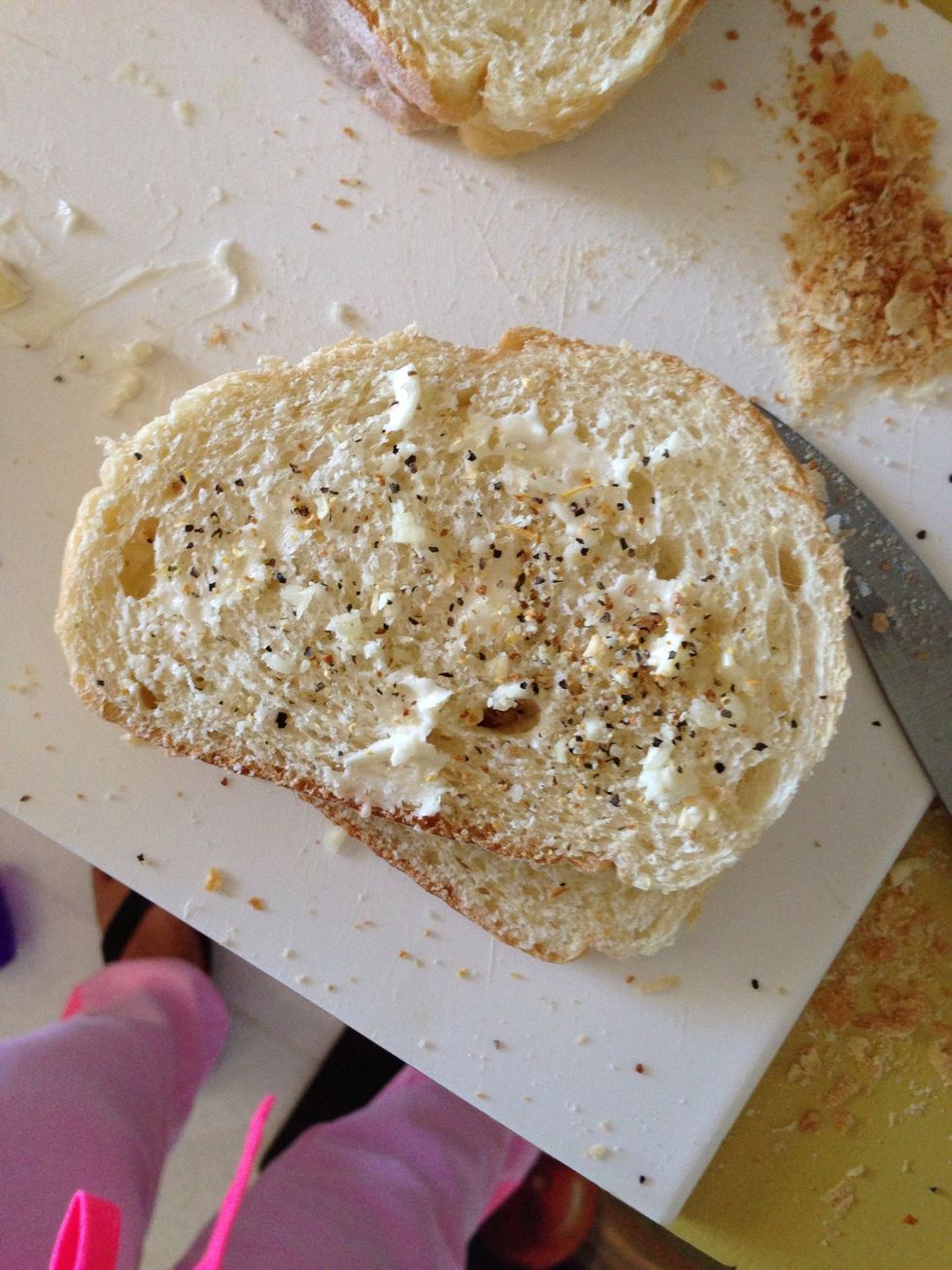 Add bits of butter. You can spread it or leave it. I usually just leave the butter but mine had soften up quite a bit so I spread it out. Add a sprinkle of lemon pepper.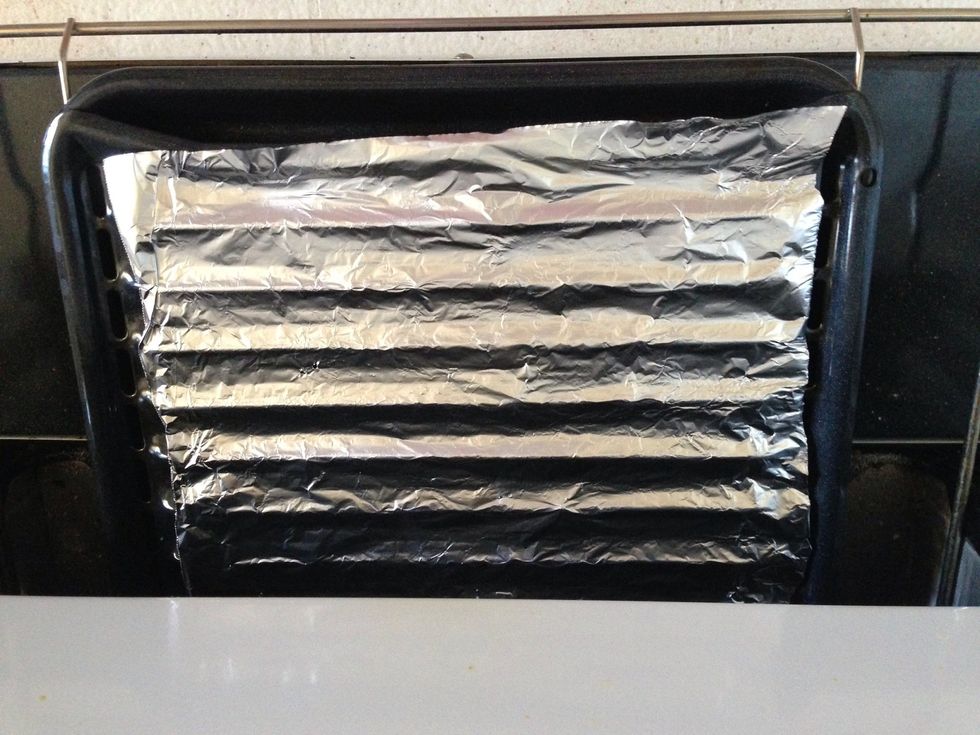 Line a pan with foil...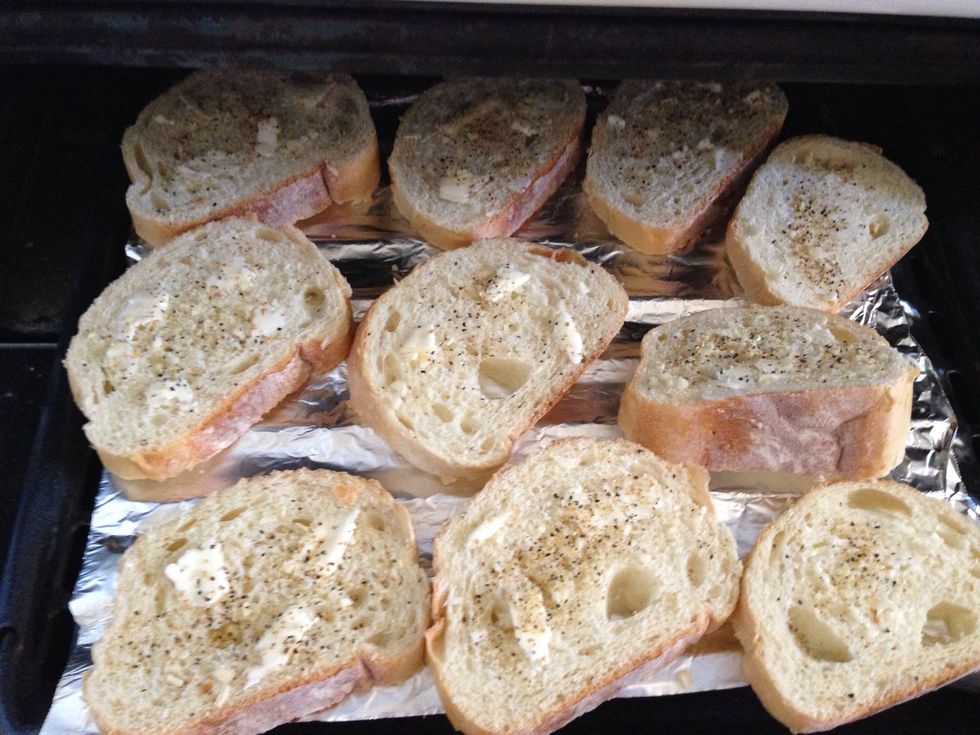 Put the bread on the pan and broil until the tops are golden brown. You really have to keep an eye on these because they can burn in a snap!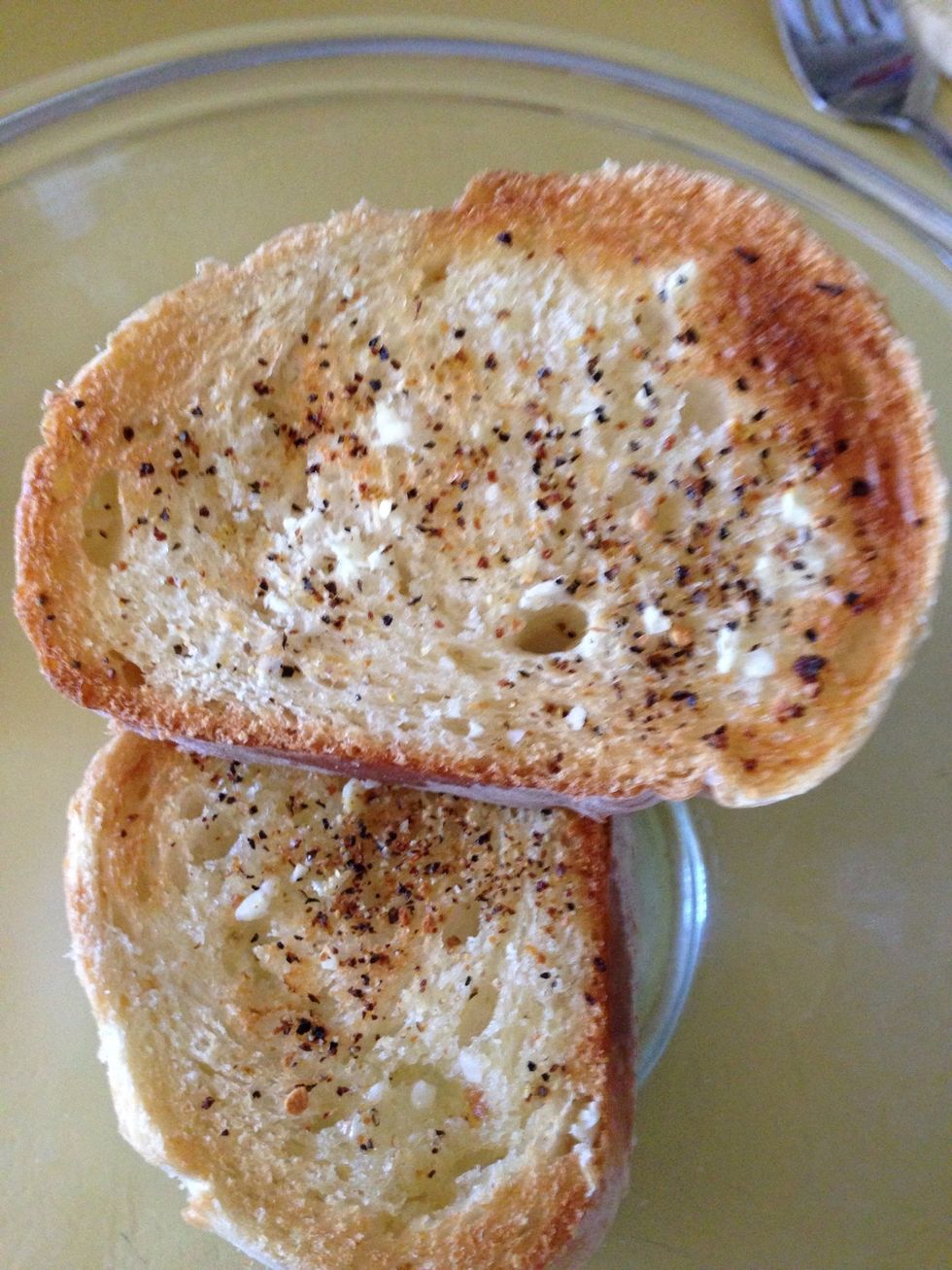 Once they're about this color start pulling them out. Leave in longer if you'd like it crunchier.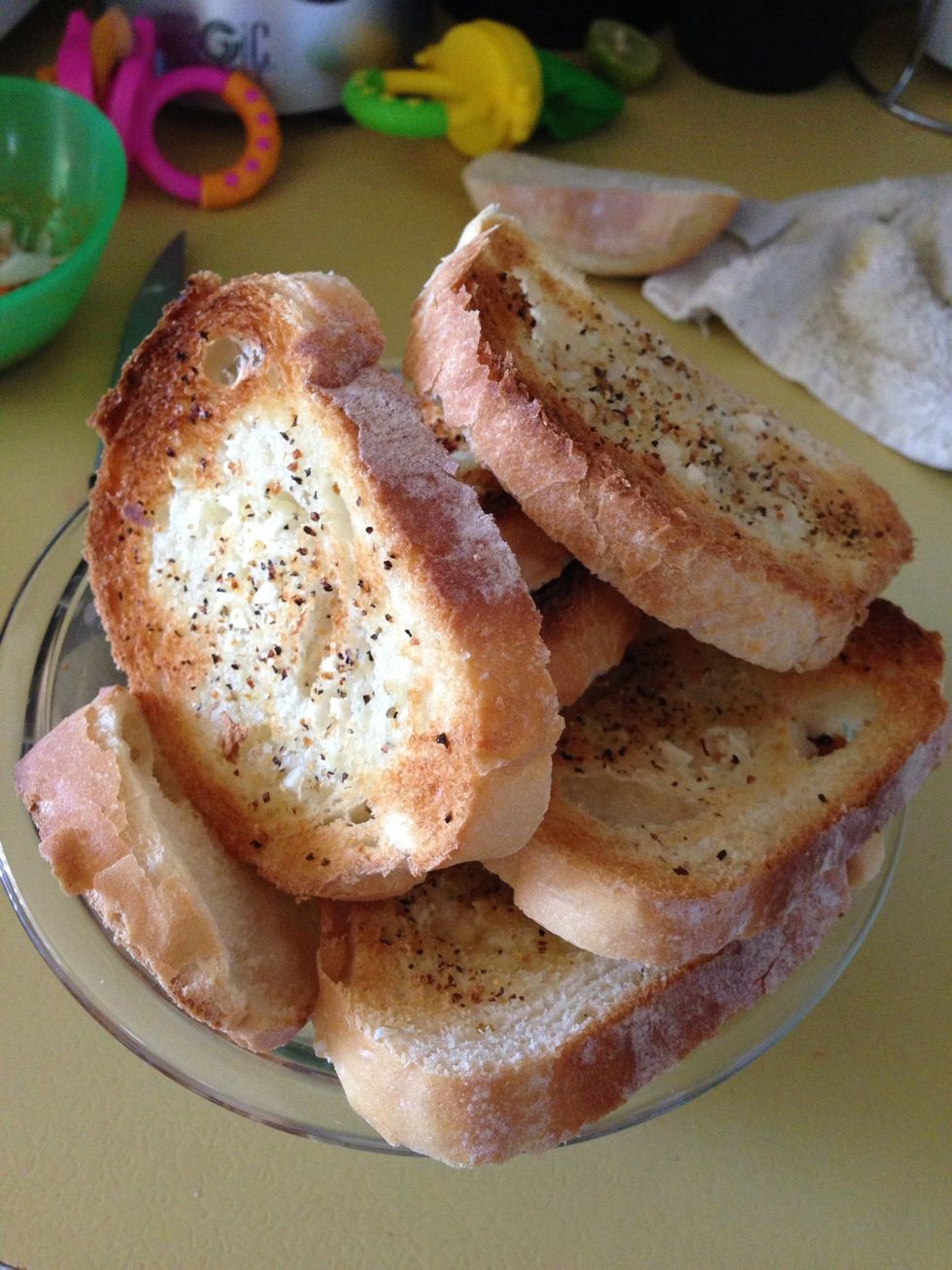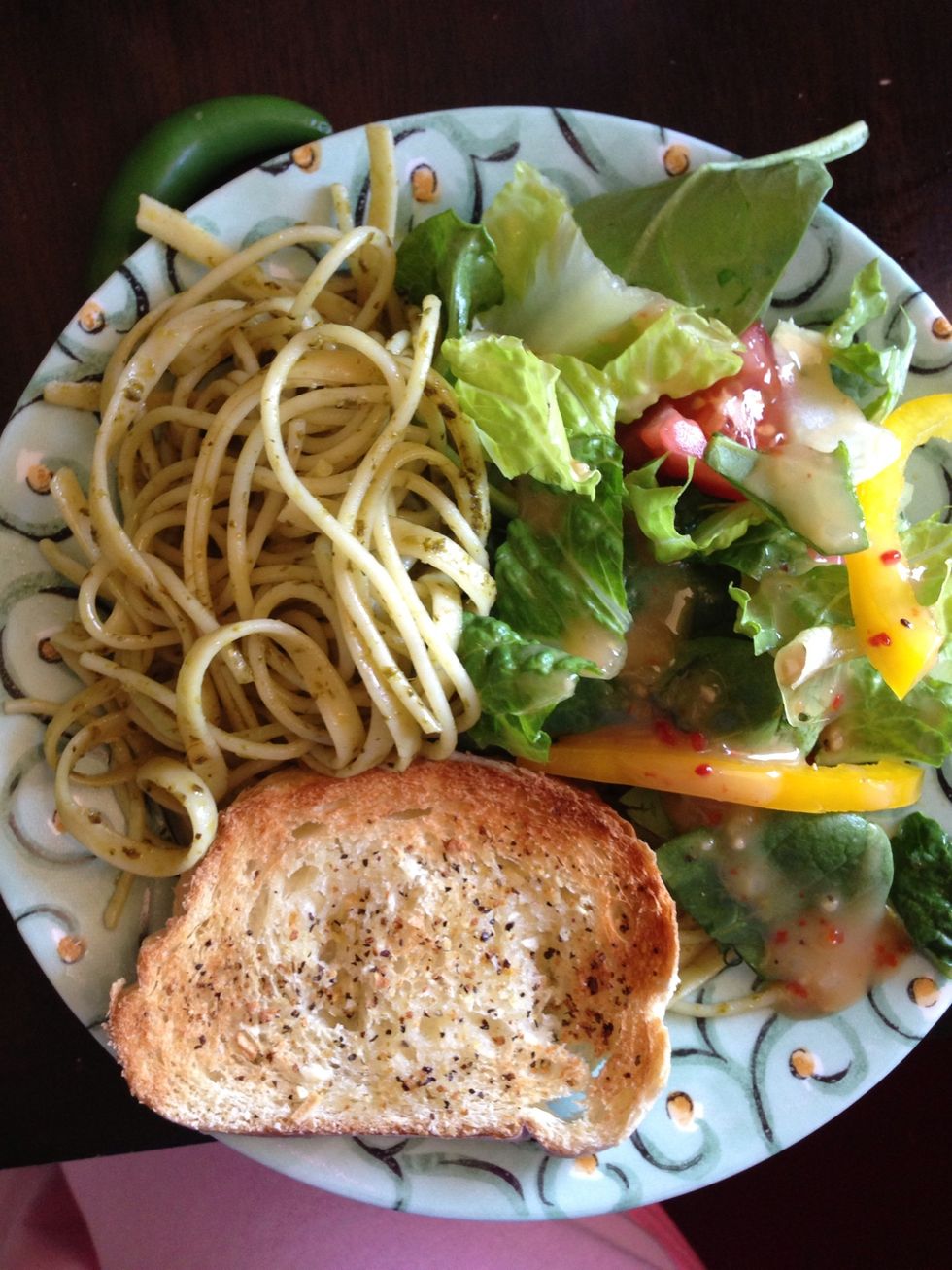 There you go! Add your favorite salad dressing to your salad and you're all set to enjoy!!!
Fettuccine pasta
Salt
Pepper
2 cups fresh basil leaves
1/2 cup pistachios
1/2 olive oil
5-6 garlic cloves
Half loaf of French bread
1/4 stick of butter
Lemon pepper
Lettuce
Spinach
Tomato
Yellow bell pepper
Onion
Dulce Sikes
26 yr old, mother of 2 girls, wife of great man. Fun, funny, savvy, love to shop, love to eat, love to love!
Santa Barbara, California