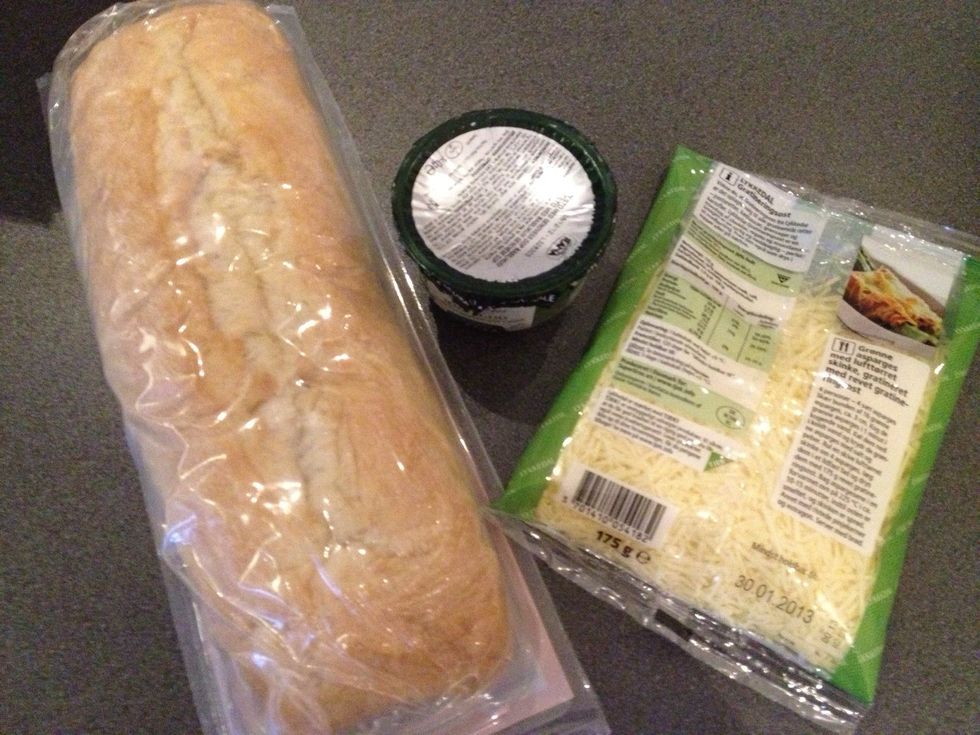 Gather your ciabatta bread, pesto og grated cheese. You can use any cheese you like; eg. cheddar or mozzarella. Pre heat the oven to 200 deegres celcius.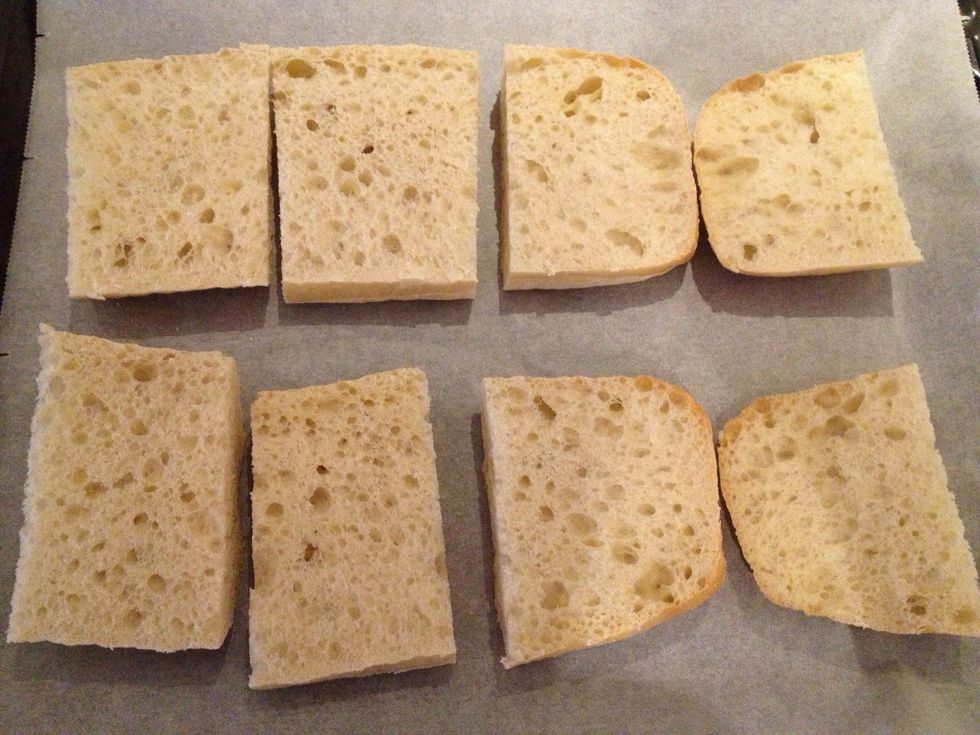 Cut the bread. You can make the pieces any size you like. And place them on a baking trade.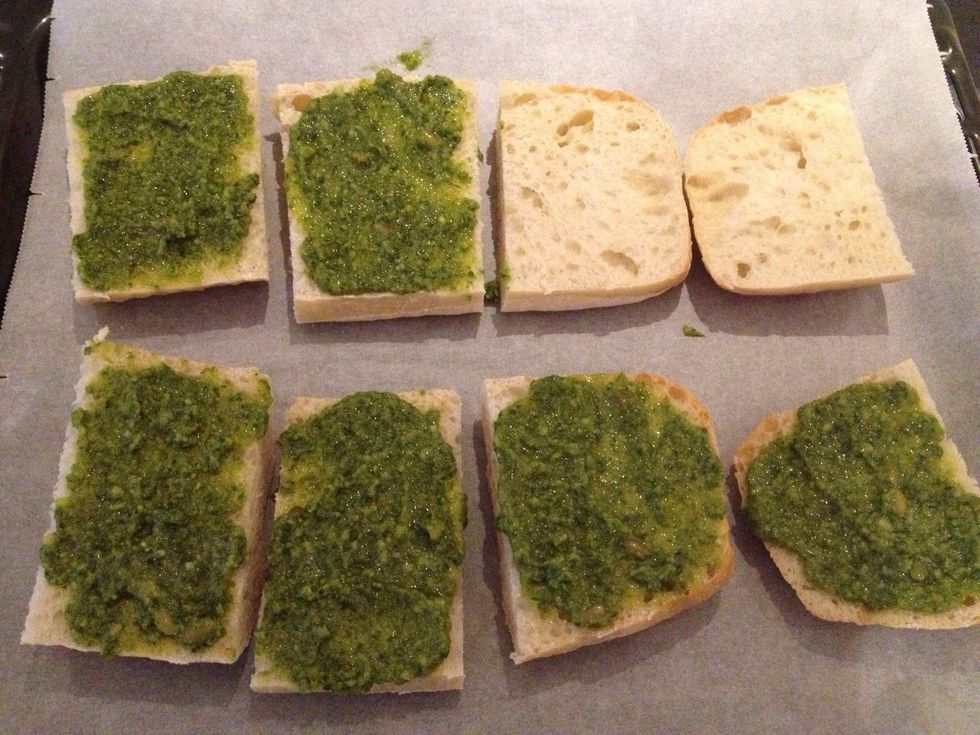 Put the pesto on the bread. The last two pieces of my bread is for garlic bread 😊
Put on the cheese and put the bread in the oven for app 10 minuts or till the cheese has melted (sorry I missed the before pic 😔) and that's it 😊 serve it as a snack or as a side dish to pasta.
1.0 Ciabatta bread
100.0g Grated cheese
140.0g Pesto