How to make peruvian sudado de pescado
Translation: fish cooked in tomato and onion.
654
Ingredients ( a fish per person)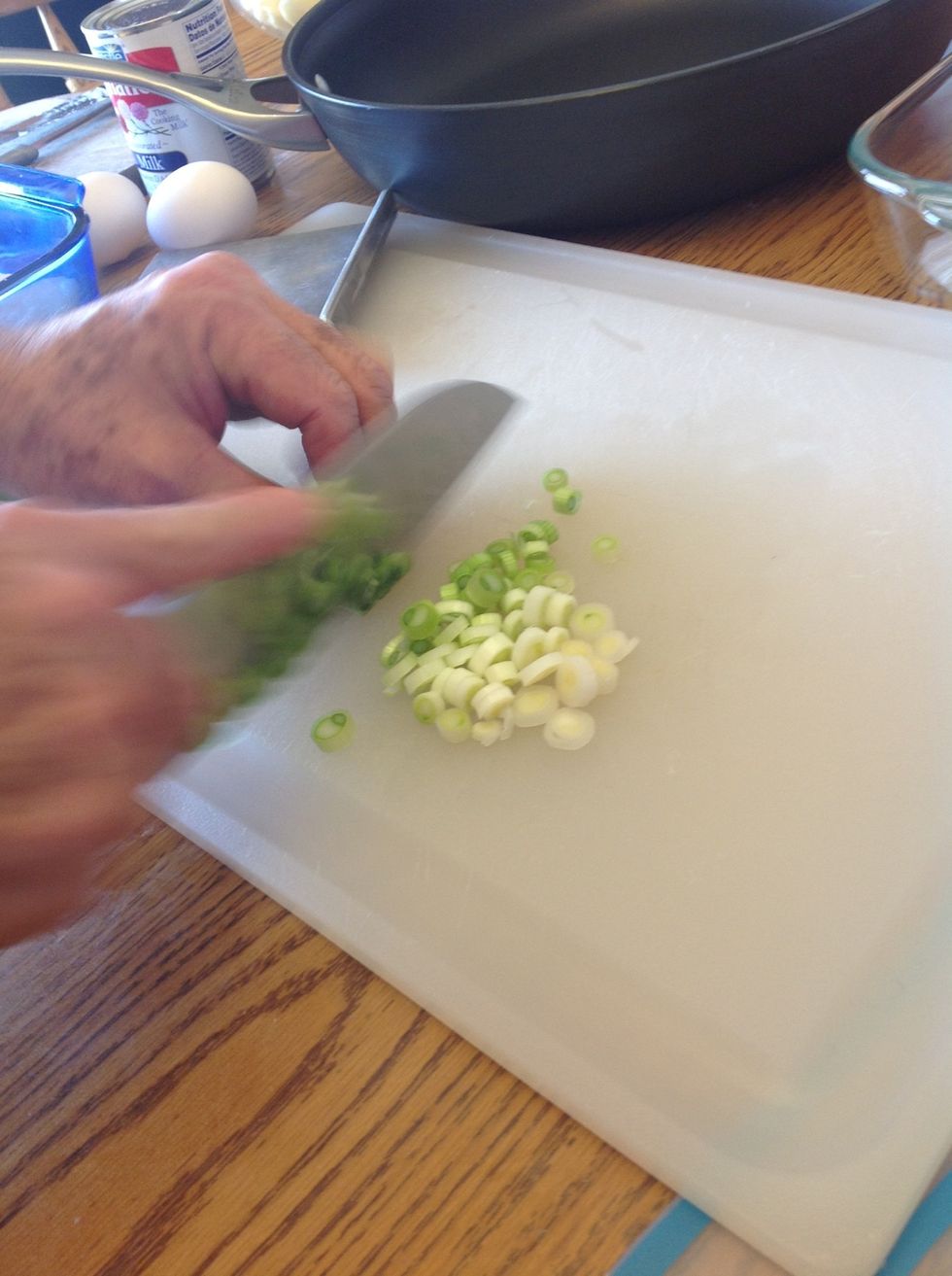 Cut scallions into thin slices
Cut up the cilantro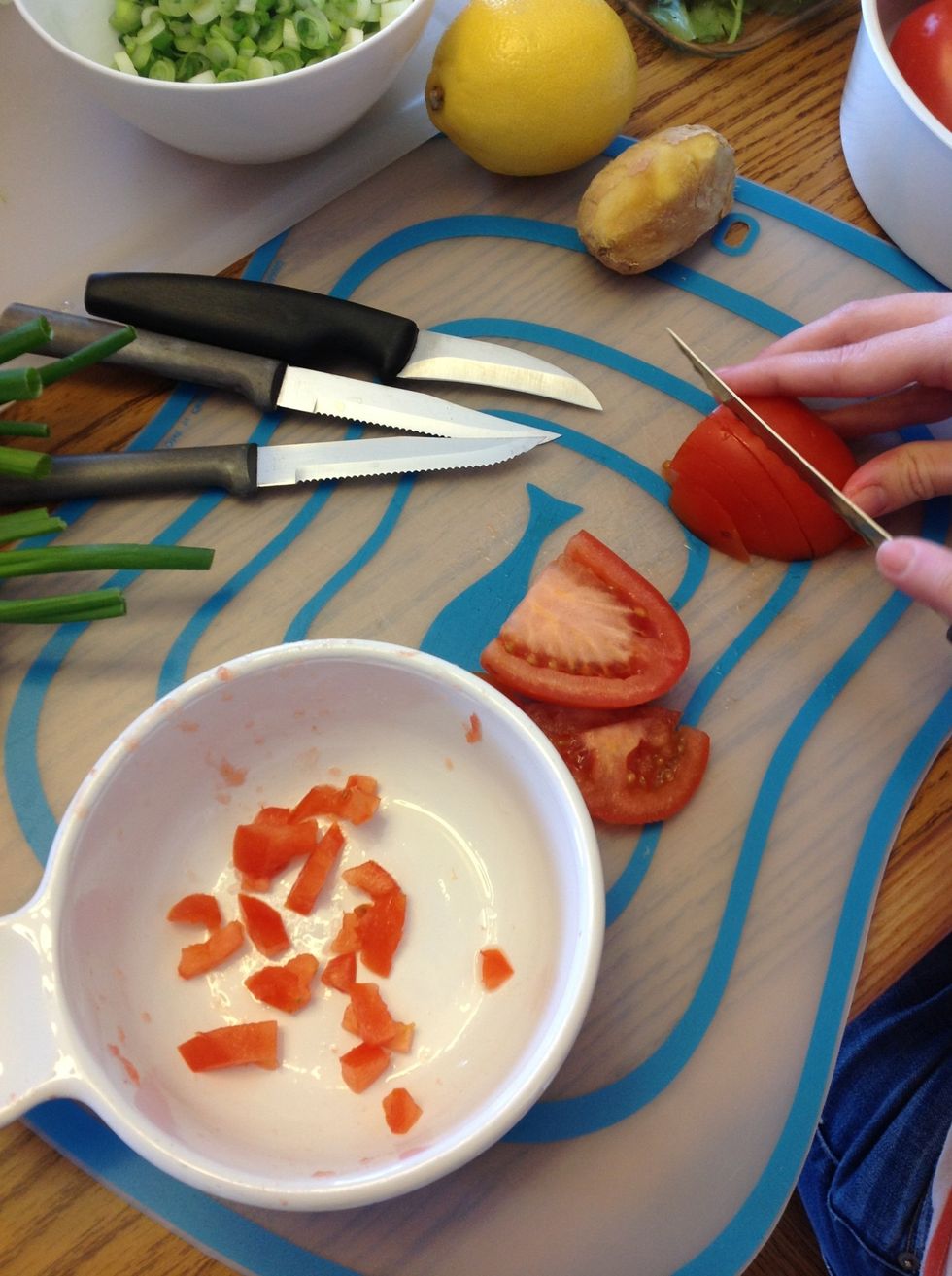 Cut tomatoes in small pieces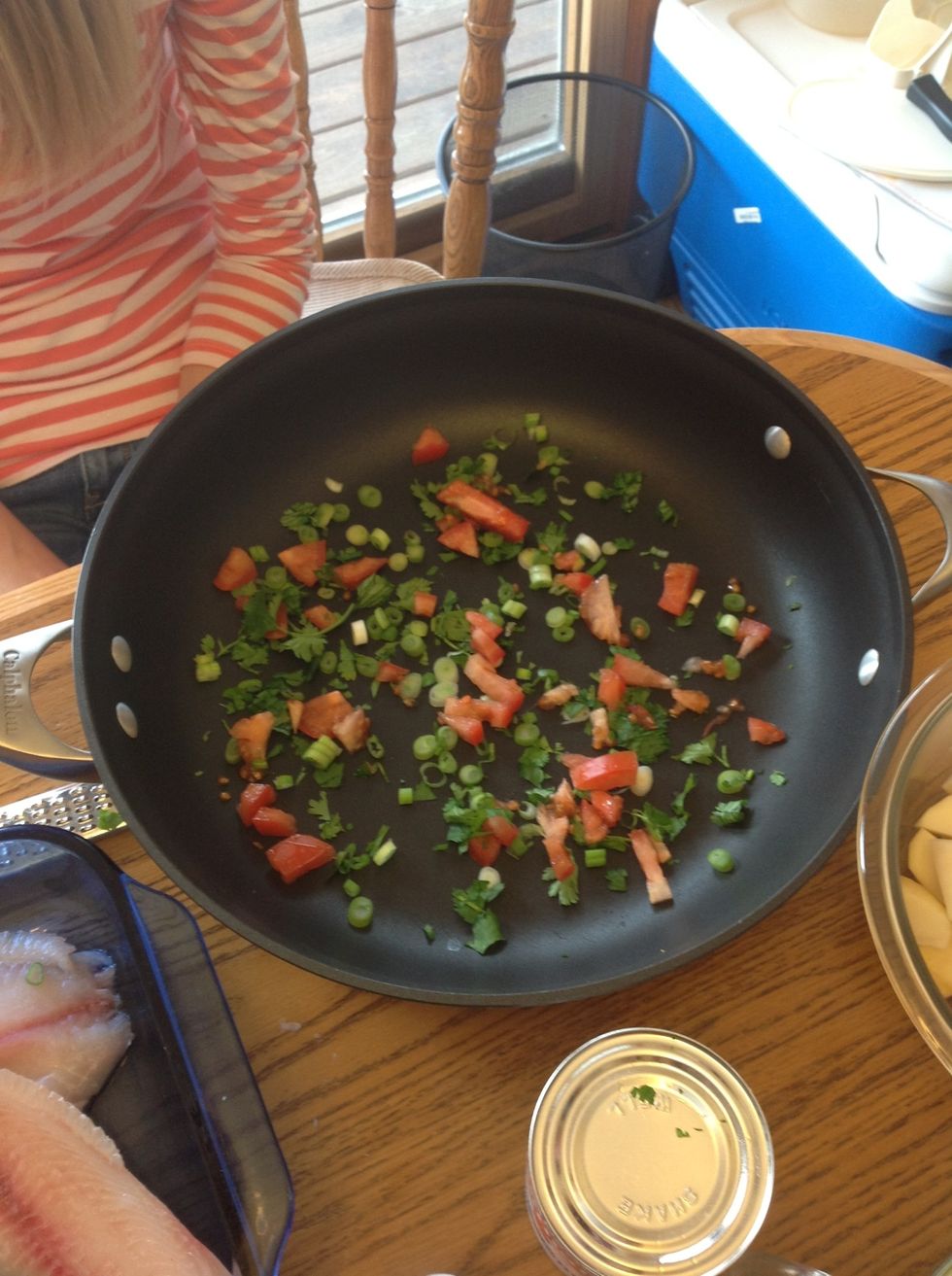 Put cilantro scallops and tomato in bottom of pan to prevent sticking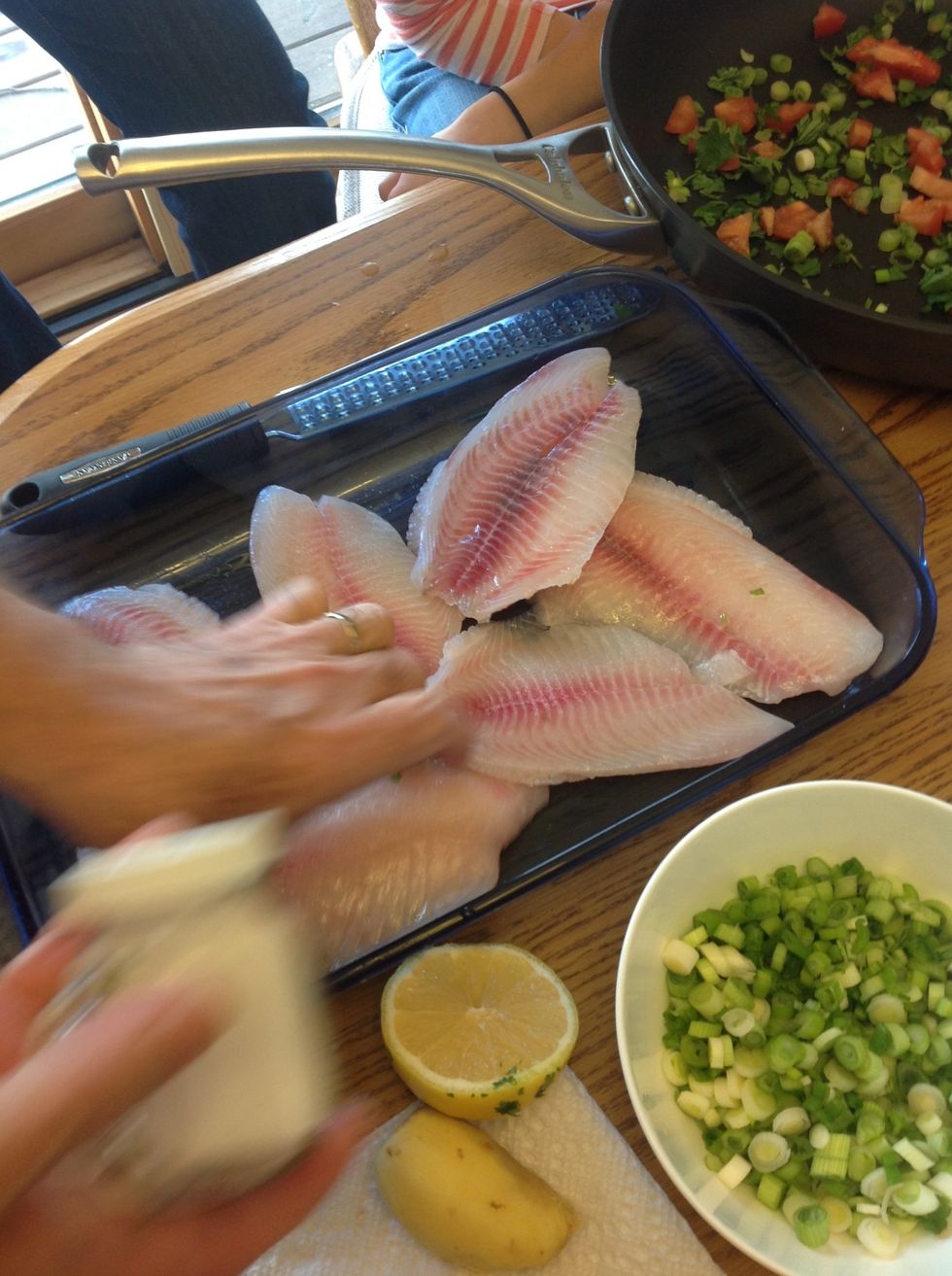 Salt and pepper the fish for taste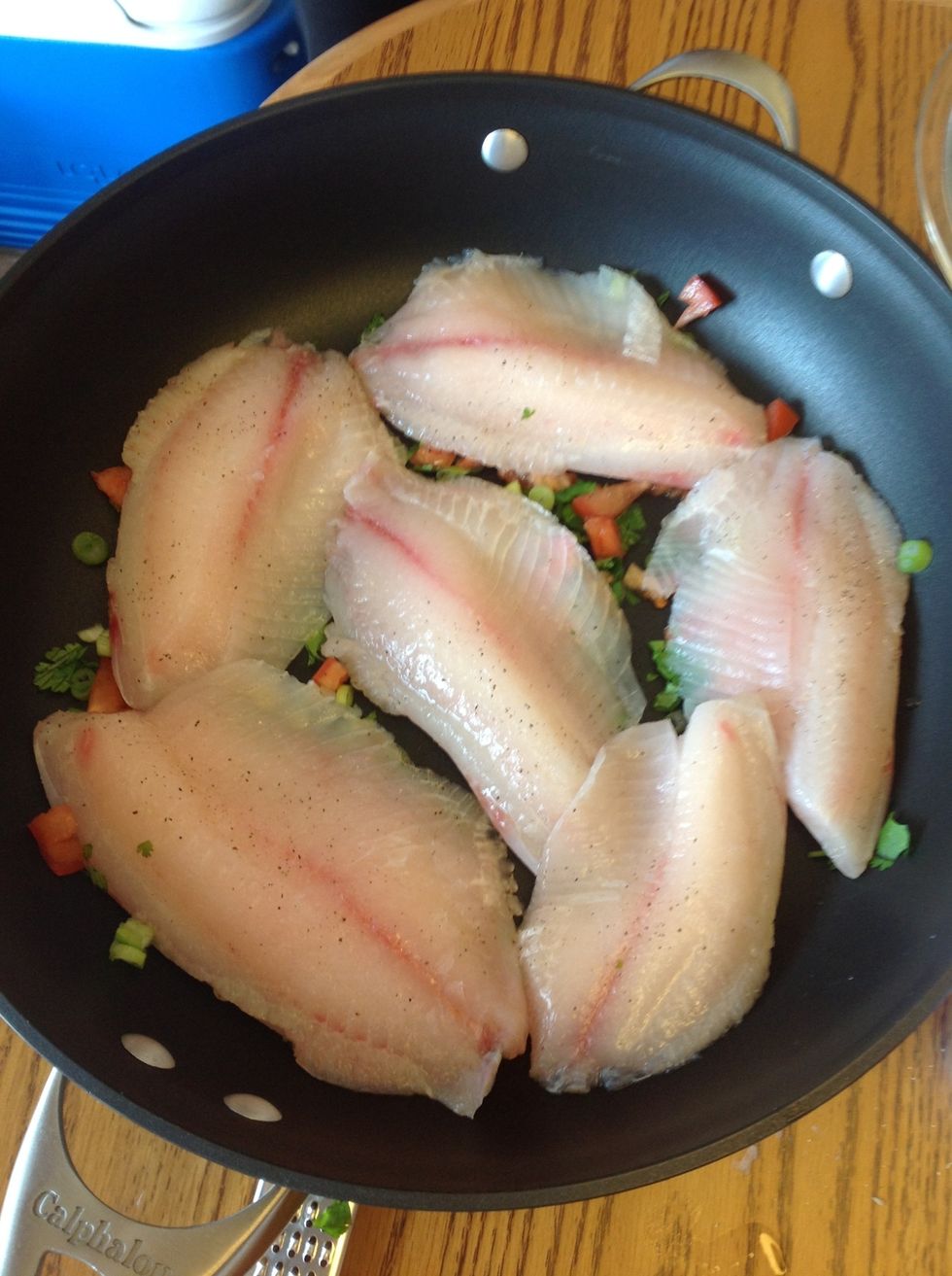 Place fish in pan and squeeze Lemon on top. Grate ginger over the fish too.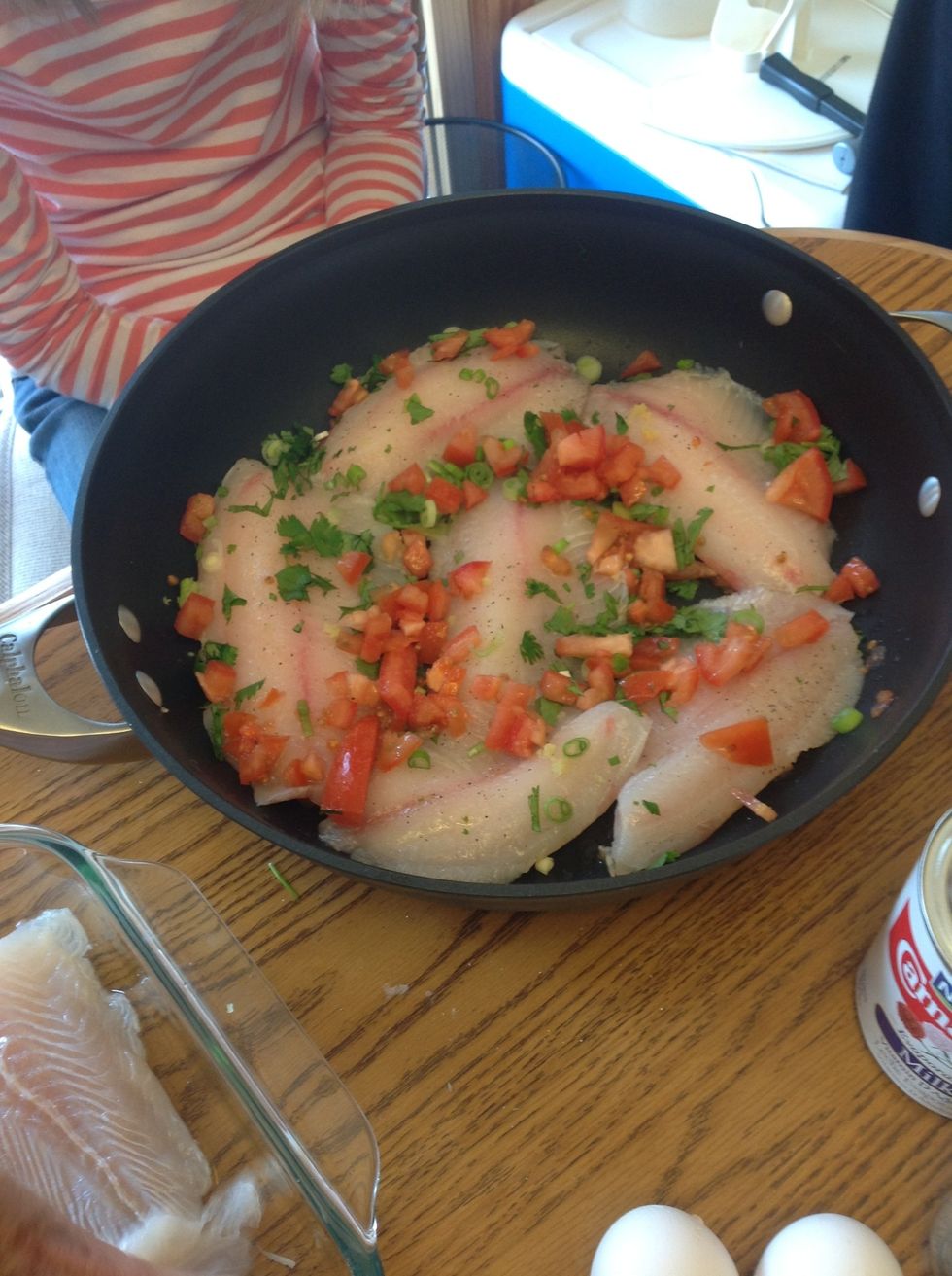 Relayer the ingredients on the bottom of the pan.
Salt and pepper the fish again
Layer more fish on top add more tomatoes and lemon juice on top.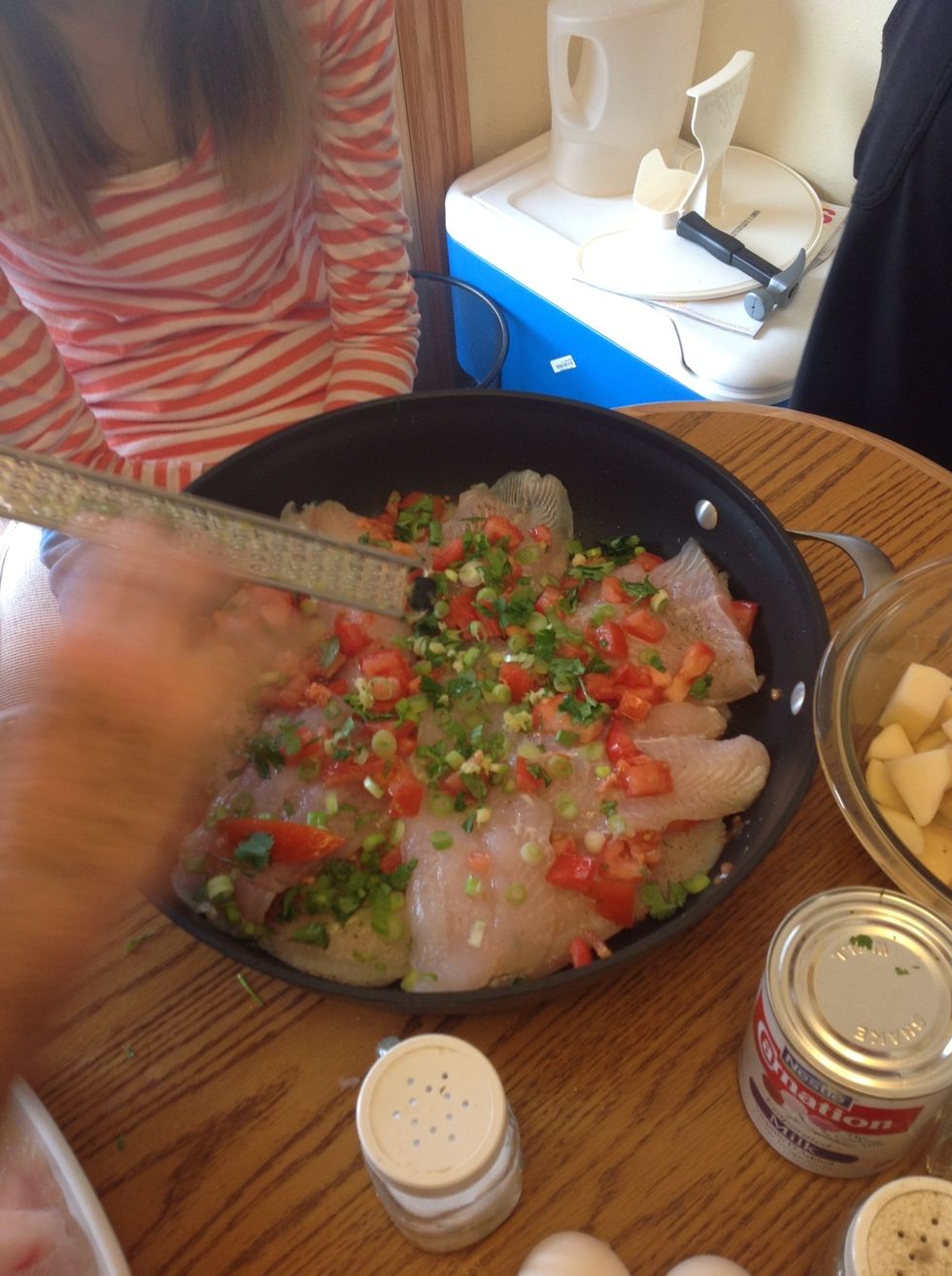 Layer again until all the fish in used and layered.
Place on stove top on medium for about 15 minuets or until fish is done. (Flakey and white)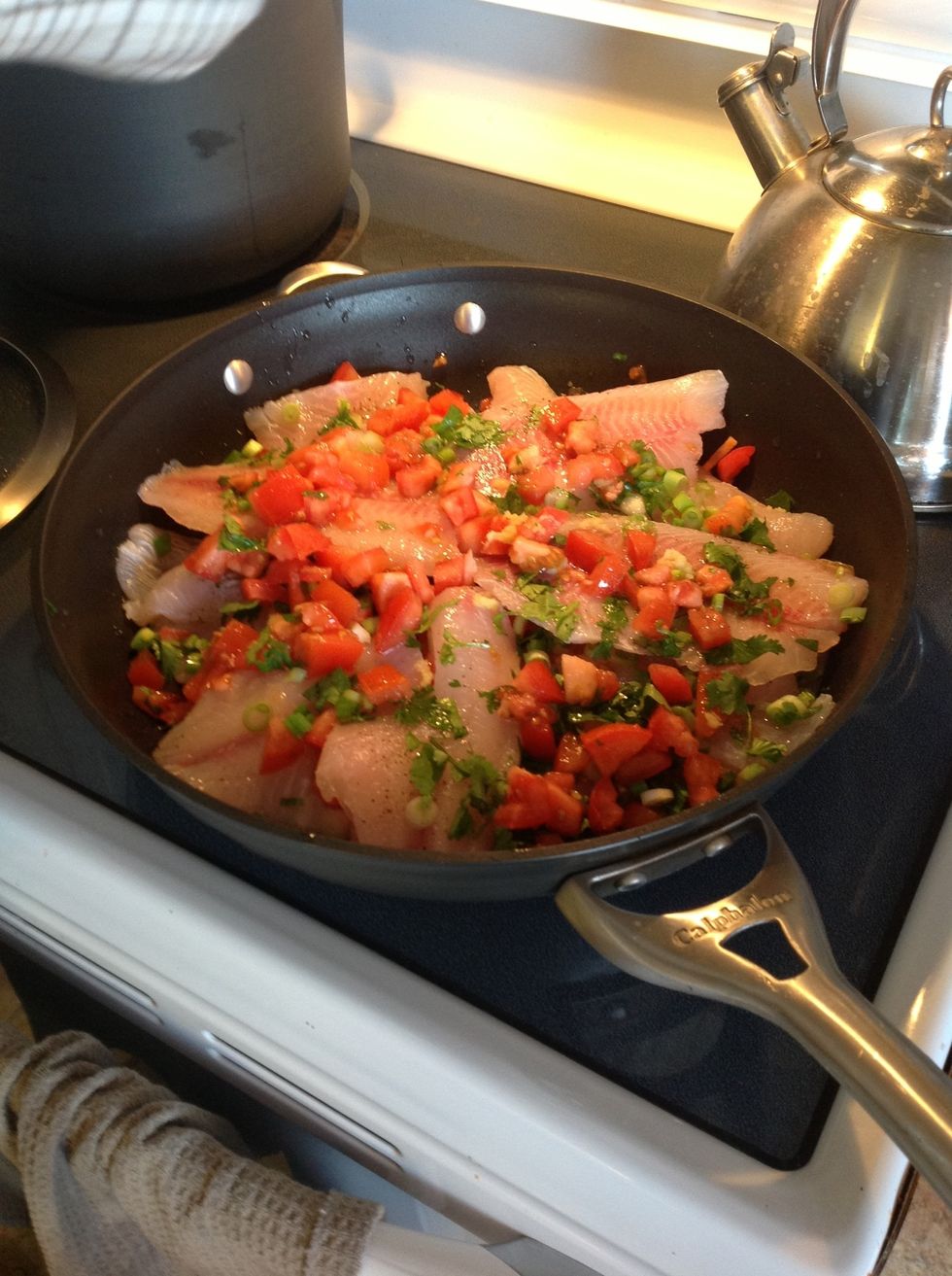 Finished.
6.0 Tomatoes
Cilantro
Scallions
1.0 Lemon
1.0 Ginger
Fish