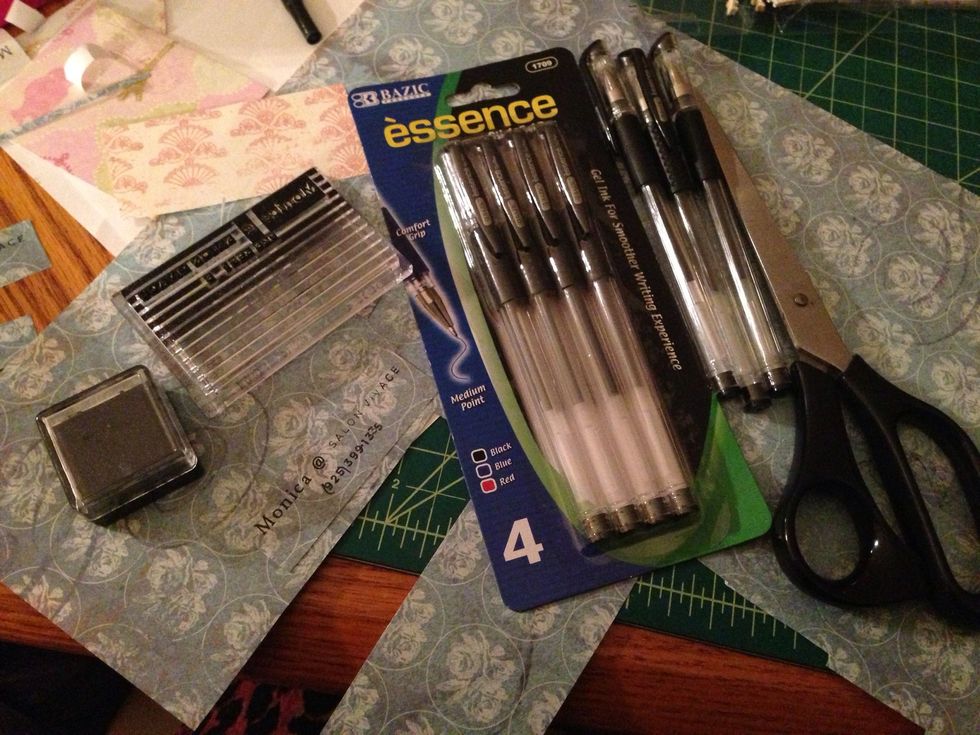 Supplies. I got pens from the dollar store. You will also need decorative paper of your choice, scissors and a personalized stamp or a computer/printer to make your personalization.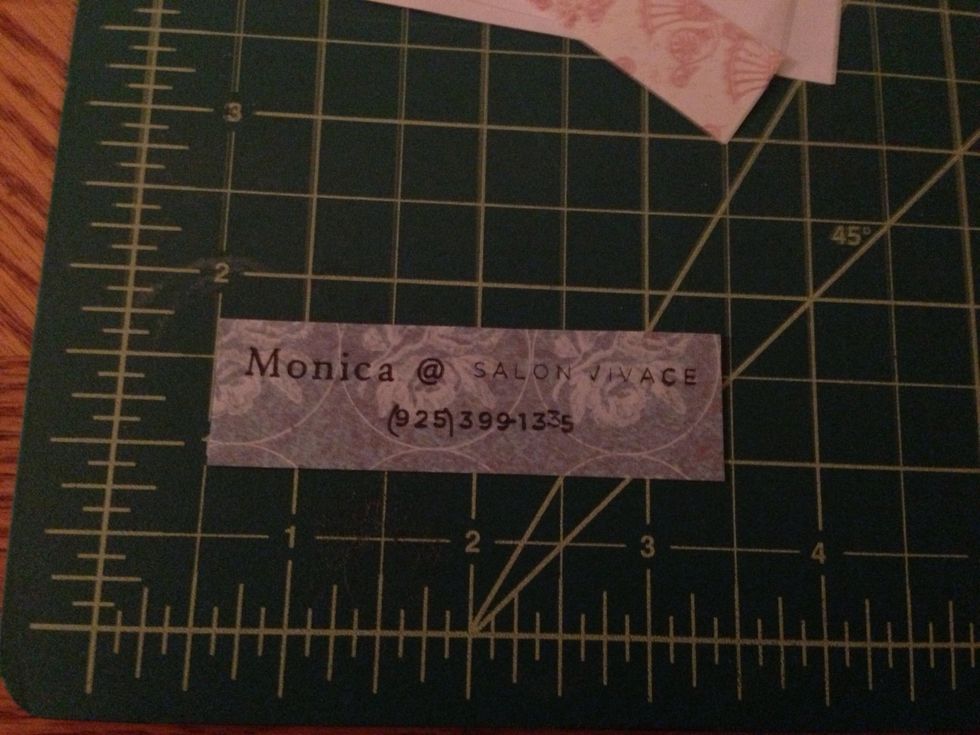 Stamp or print on decorative paper of your choice. The thinner the paper the easier it will be to roll and put inside the pen. Cut to fit clear area of pen. My strips are 3in. by 1in.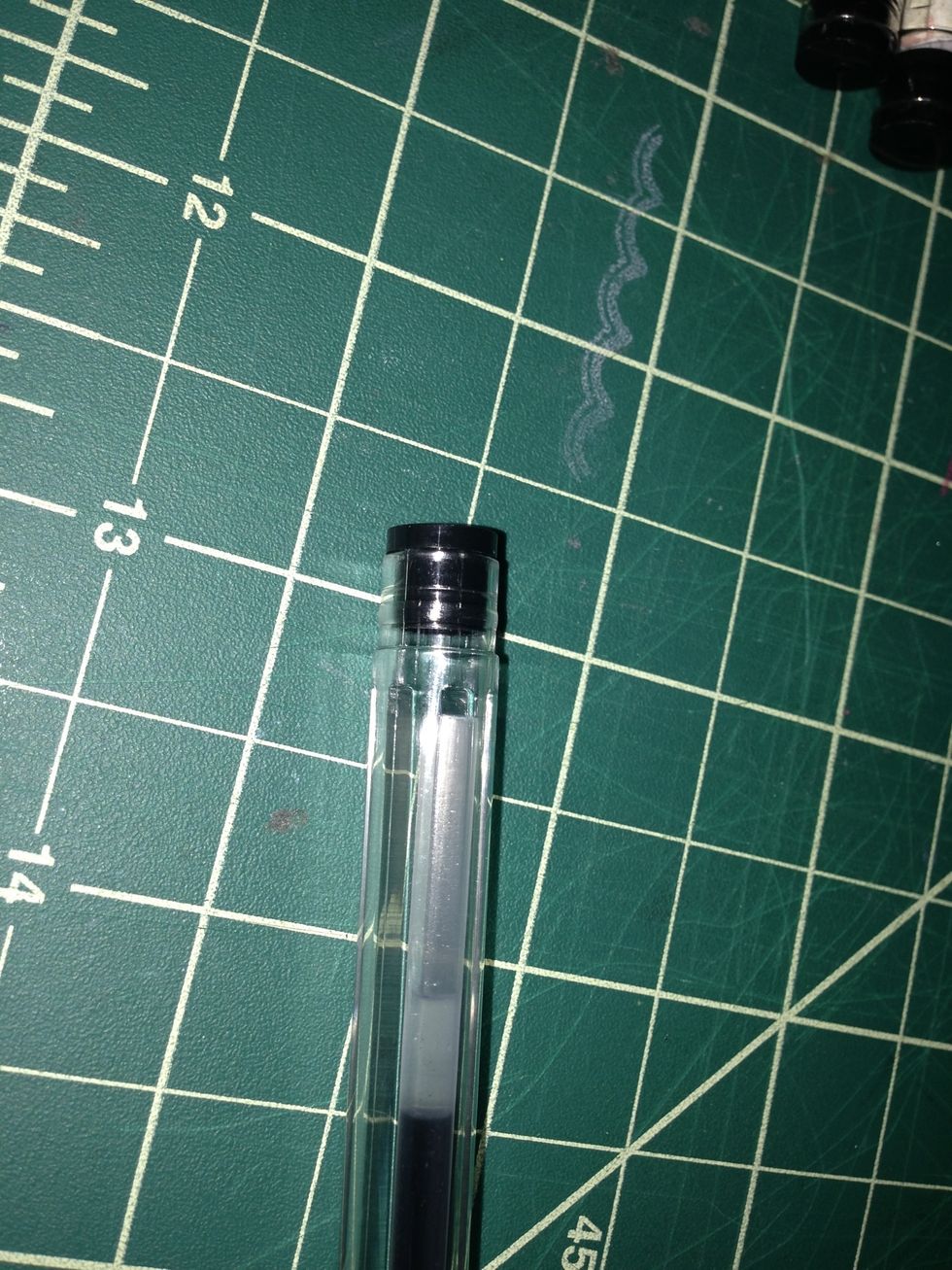 Take off end cap on pen. If you have retractable pens you may need to take it fully apart to put the paper in.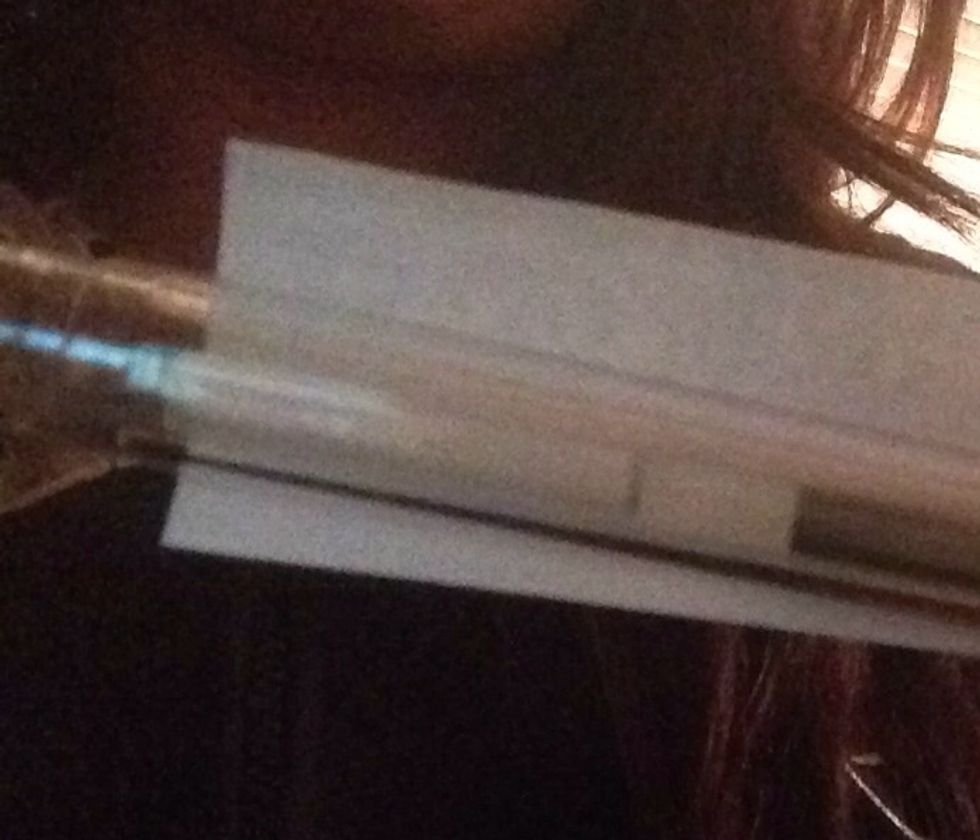 Shape paper by rolling around pen.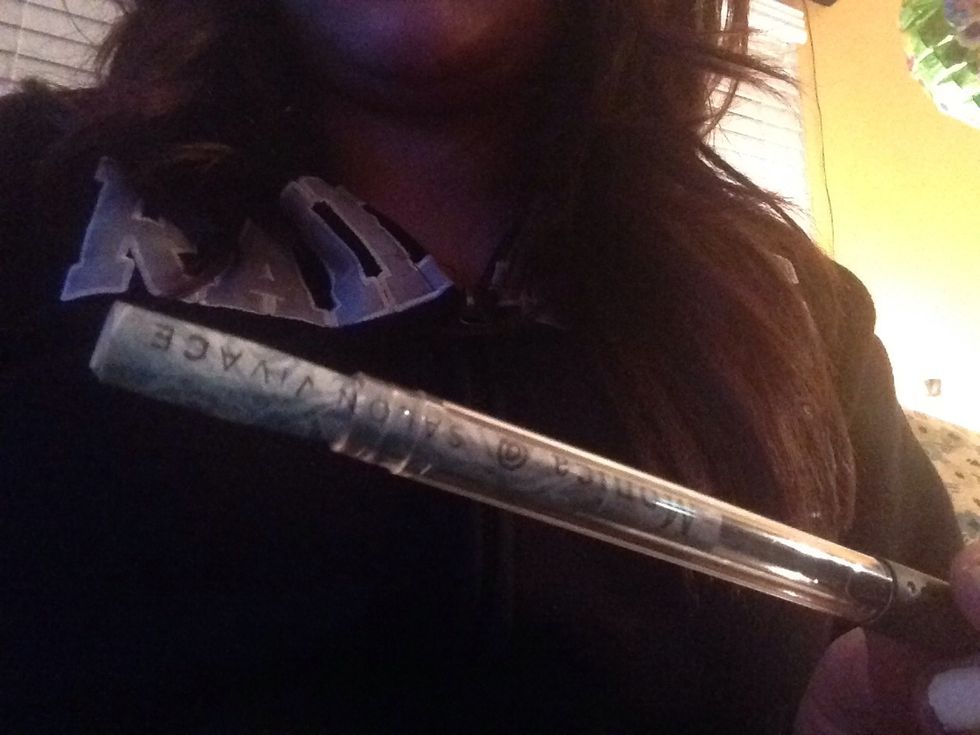 Roll paper and stick inside pen. Make sure words are facing the right way.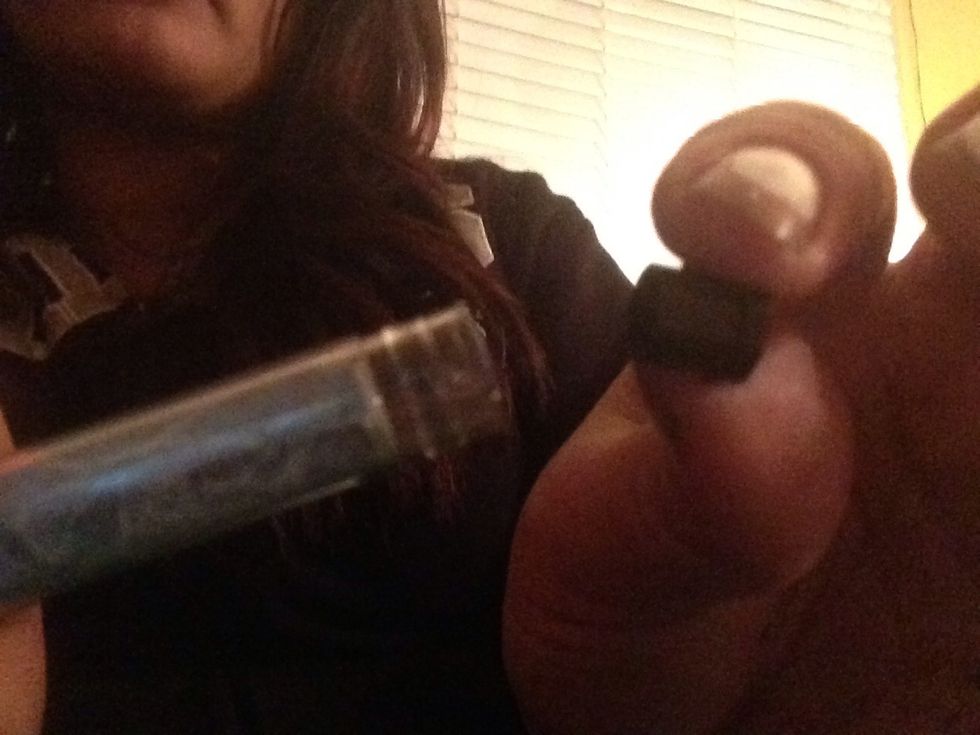 Close pen by putting the end cap back on.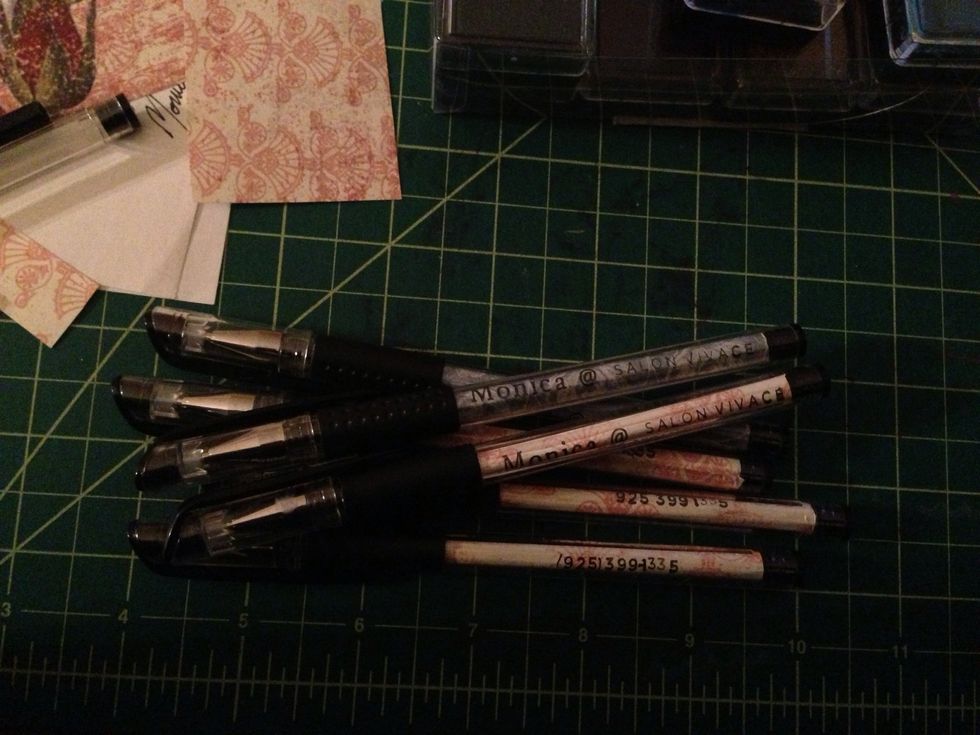 Make a variety of colors and designs to give out to clients or give as gifts. Have some fun with it. I hope you enjoy!
Any Pens with clear casing
Decorative paper
Stamp or computer/printer
Scissors