These yummy and simple individual Reese's cheesecakes are perfect for any occasion.
21
Make easy personal size Reese Cup Cheesecake.
When using a boxed cake mix like in this recipe, I like to call it semi-homemade. The great thing about semi-homemade, it is hard to go wrong :) So have fun and tweak this recipe to your liking.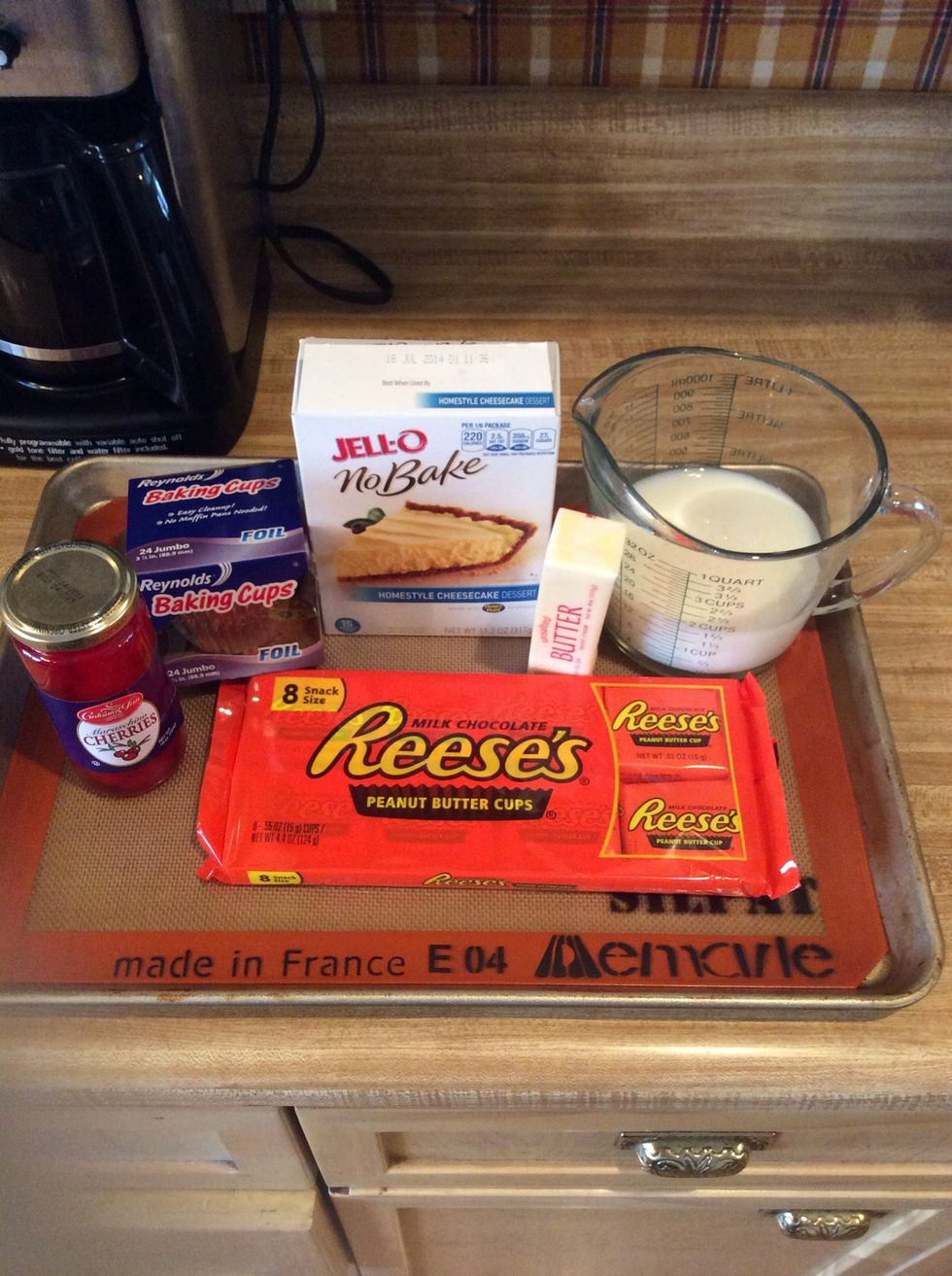 Collect all of your ingredients, (Cherries optional).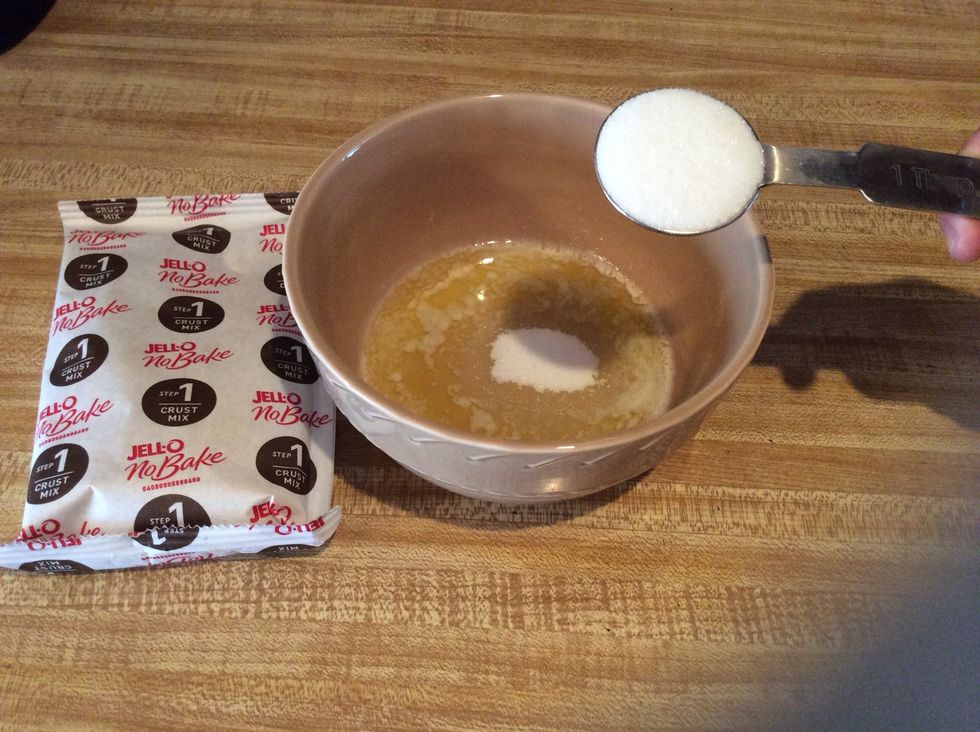 Crust: Melt 5 T butter, add 2 T sugar, then open Step 1 Crust mix (Graham Cracker Crumbs). Stir all ingredients well.
Add heaping tablespoon of crust mixture to each cupcake baking cups. Press with bottom of a flat glass that will fit.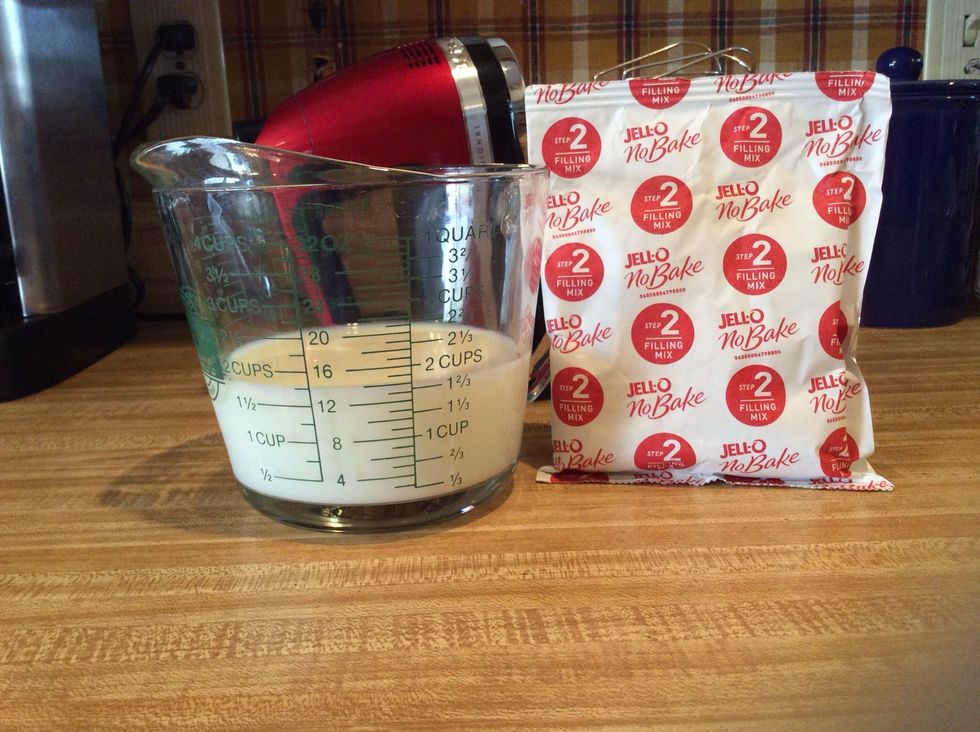 Add step 2 Filing mix to 1 2/3 C cold Milk. Beat with mixture on slow speed for 30seconds. Then beat on Medium speed for 3 minutes. Filing will be thick.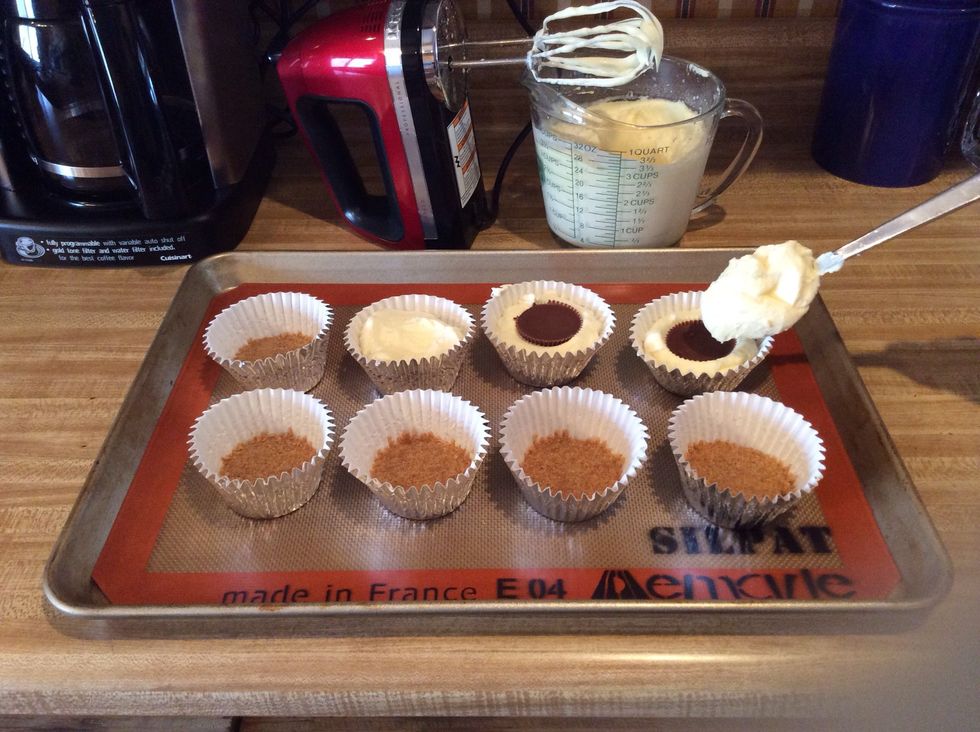 Drop 1 heaping Tablespoon of cream-cheese filing over crumb crust. Then place one Reese cup to each cupcake. Press Reese firmly down, then add another teaspoon of filing, enough to cover reese cup.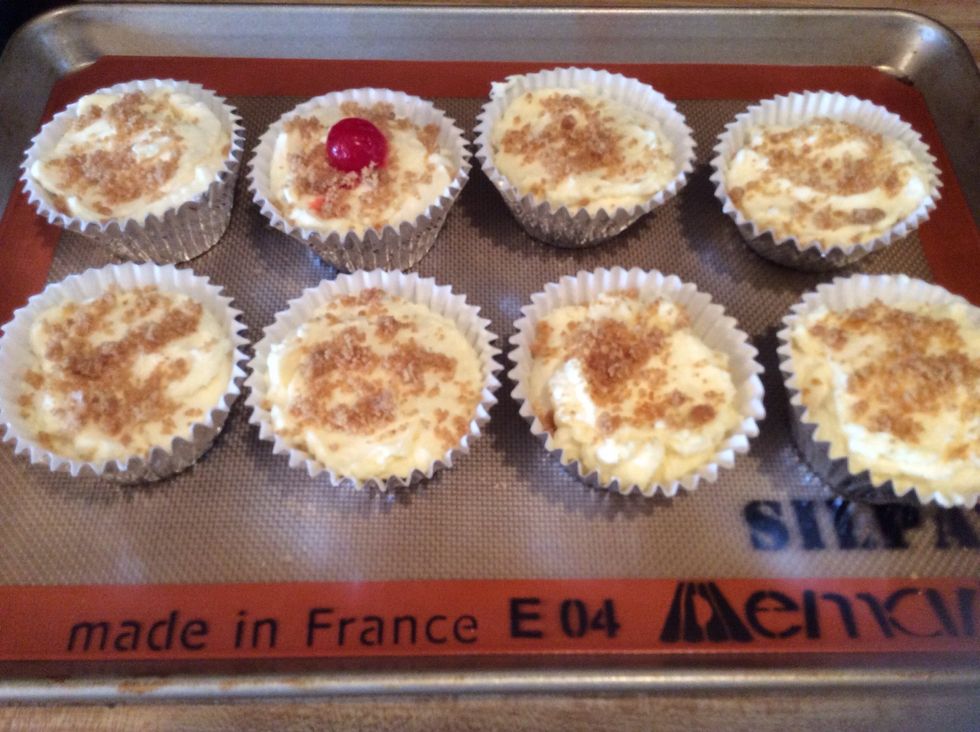 Garnish with remaining graham crackers crumbs, refrigerate for at least 1 hour. Remove from refrigerator when ready to serve. Optional cherry on top for those who love a little extra flavor!
Ooh, so yummy looking and yes I tweaked it with a drizzle of ice cream Carmel sauce. Bon appetite!
8 Reese cups
No bake Cheese cake mix
8 large Cup cake foils
5 Tablespoon Butter or Margarine
1 2/3 Cup Milk
Maraschino Cherries (optional)
2 Tablespoon Sugar