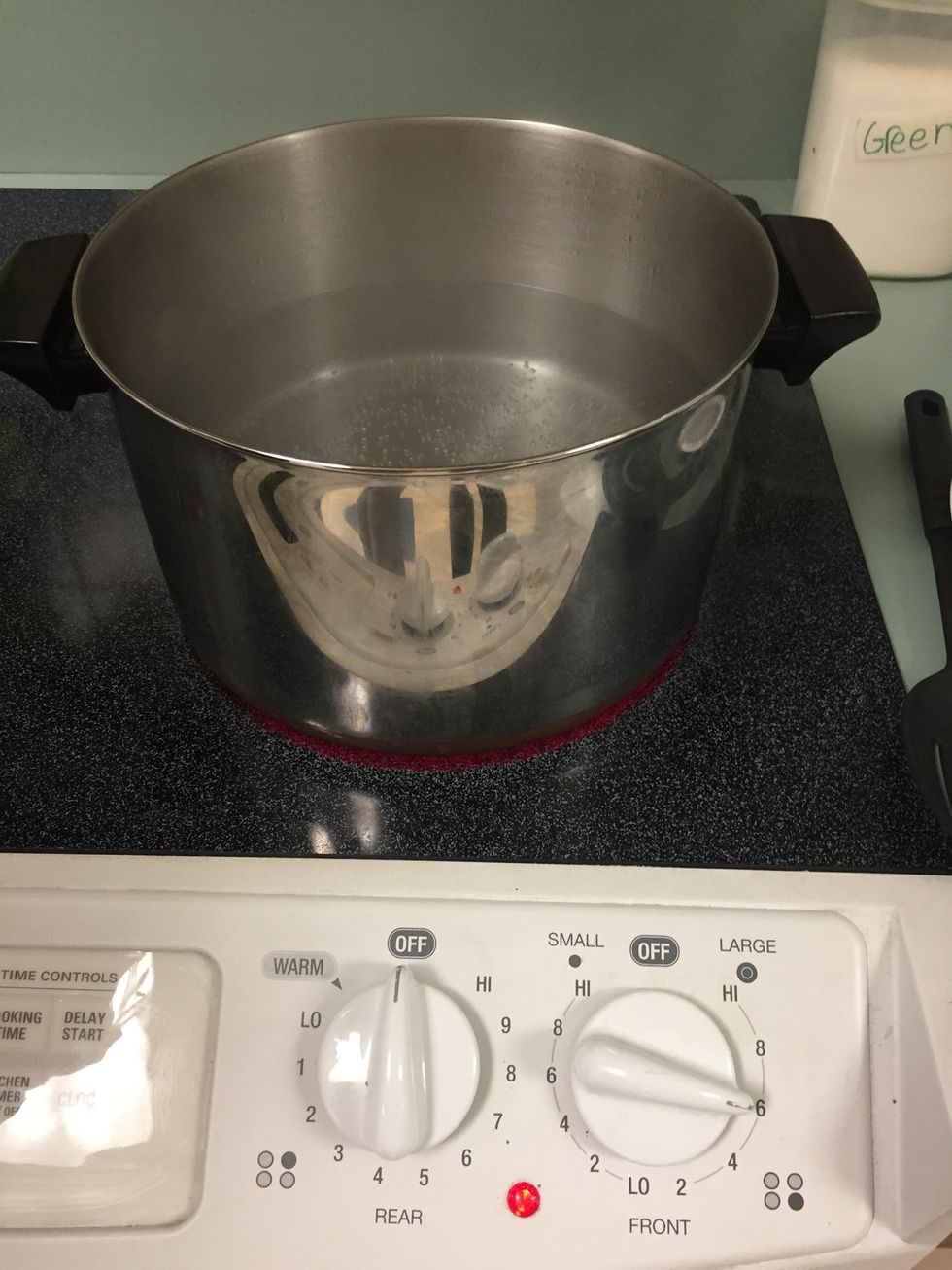 Pour water into sauce pan until half full. Put stove on high/medium heat untill water reaches a boil.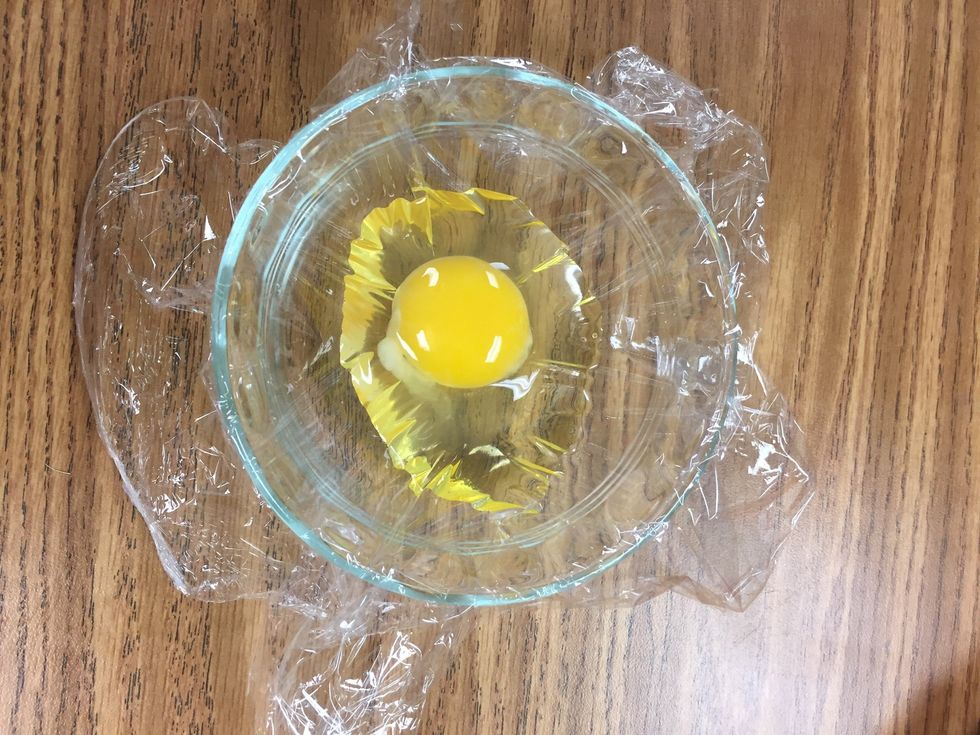 While the water is heating up, line each custard cup with plastic wrap then crack the eggs inside of them.
Make sure to trim the excess string and plastic wrap off.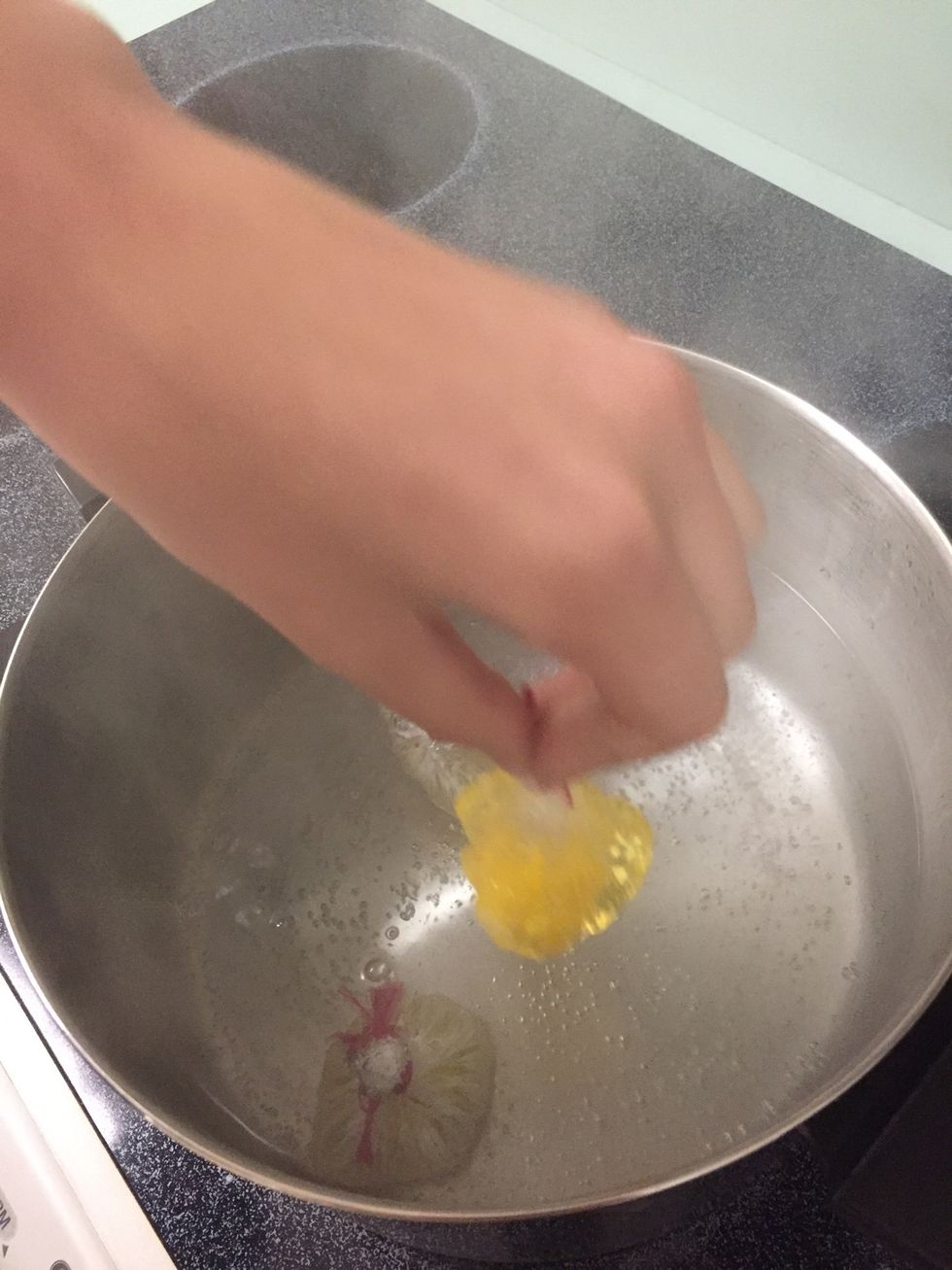 Carefully place the eggs into the boiling water.(use slotted spoon if need)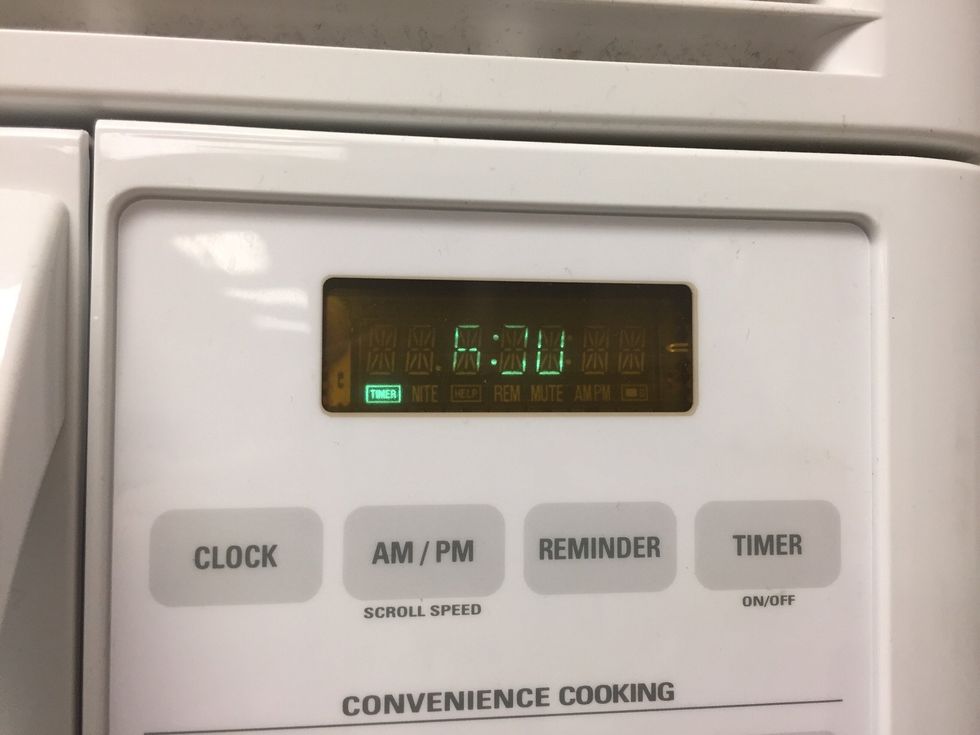 Set a timer for 3-4 minutes.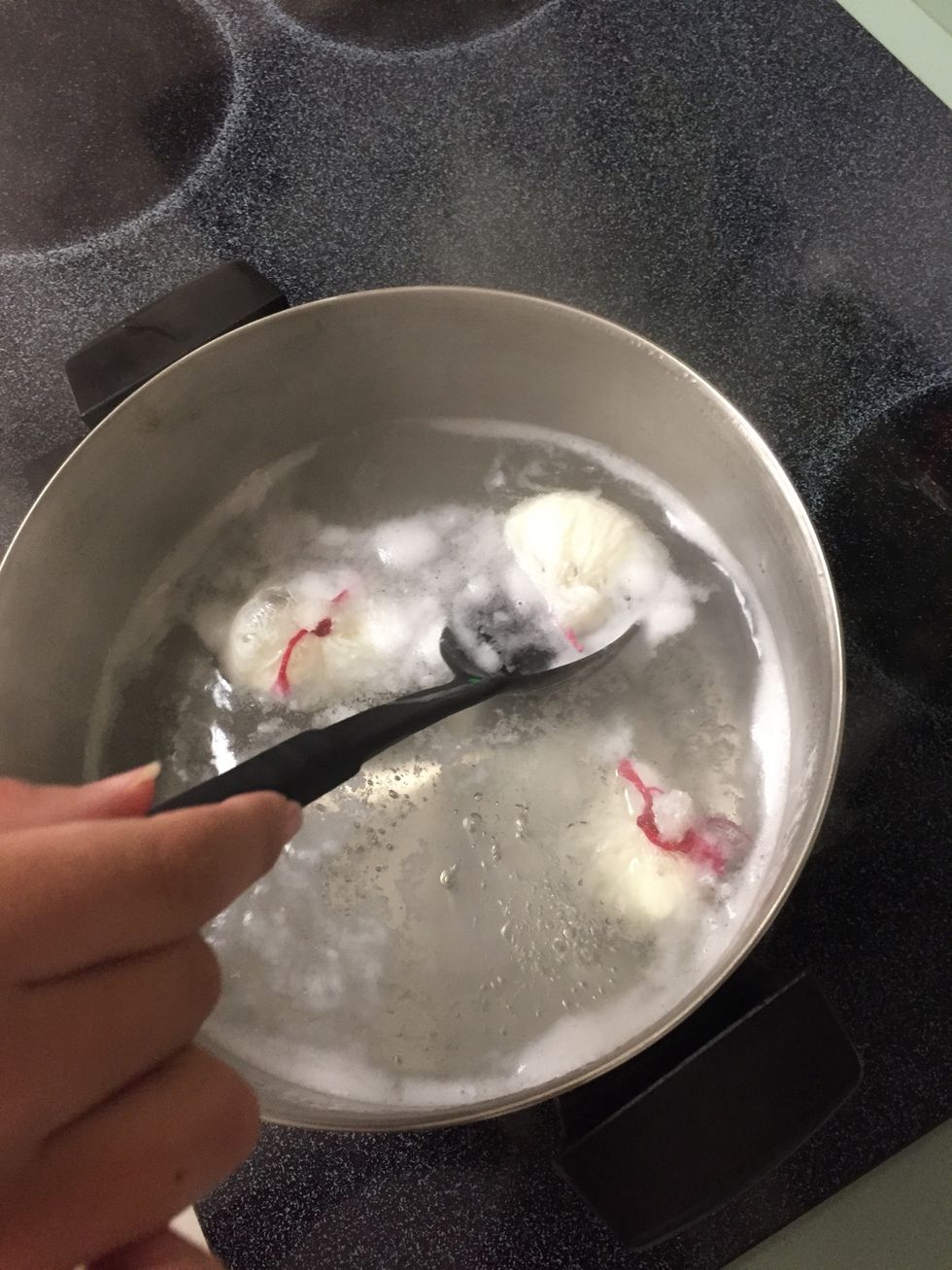 After the timer goes off(or until cooked all the way through), use a slotted spoon to scoop out egg pouches onto the plate . Poke the outside to ensure stiff ,for the yolk make sure it is giggly.
Add salt and pepper(optional). And Enjoy!
3.0 eggs
Sloted spoon
Saucepan
Plastic rap
3.0 custered cups
String (any kind)
Plate
Stove
Timer
Salt (optional)
Pepper(optional)