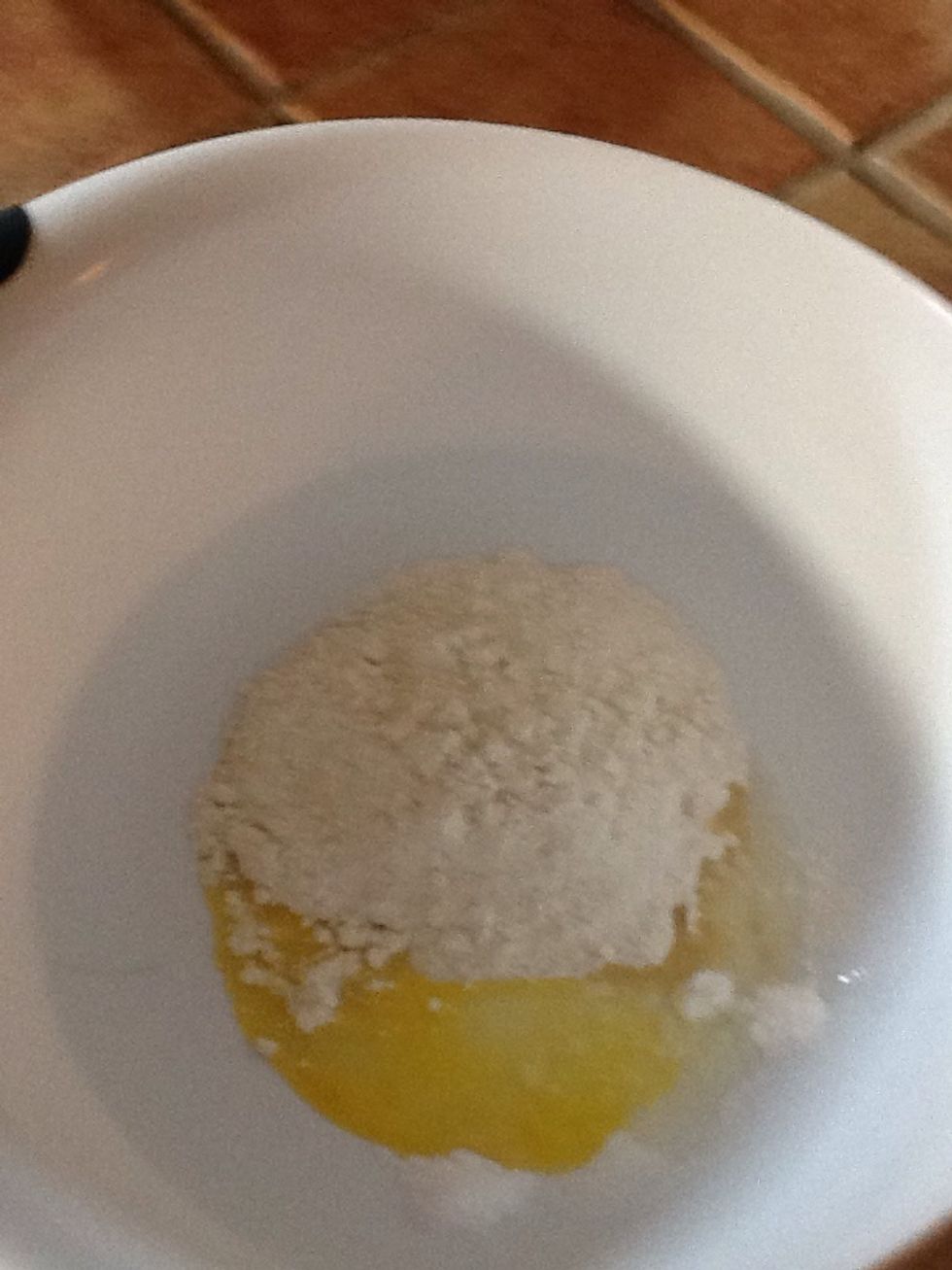 Add all ingredients to a bowl exept the milk. Whisk together.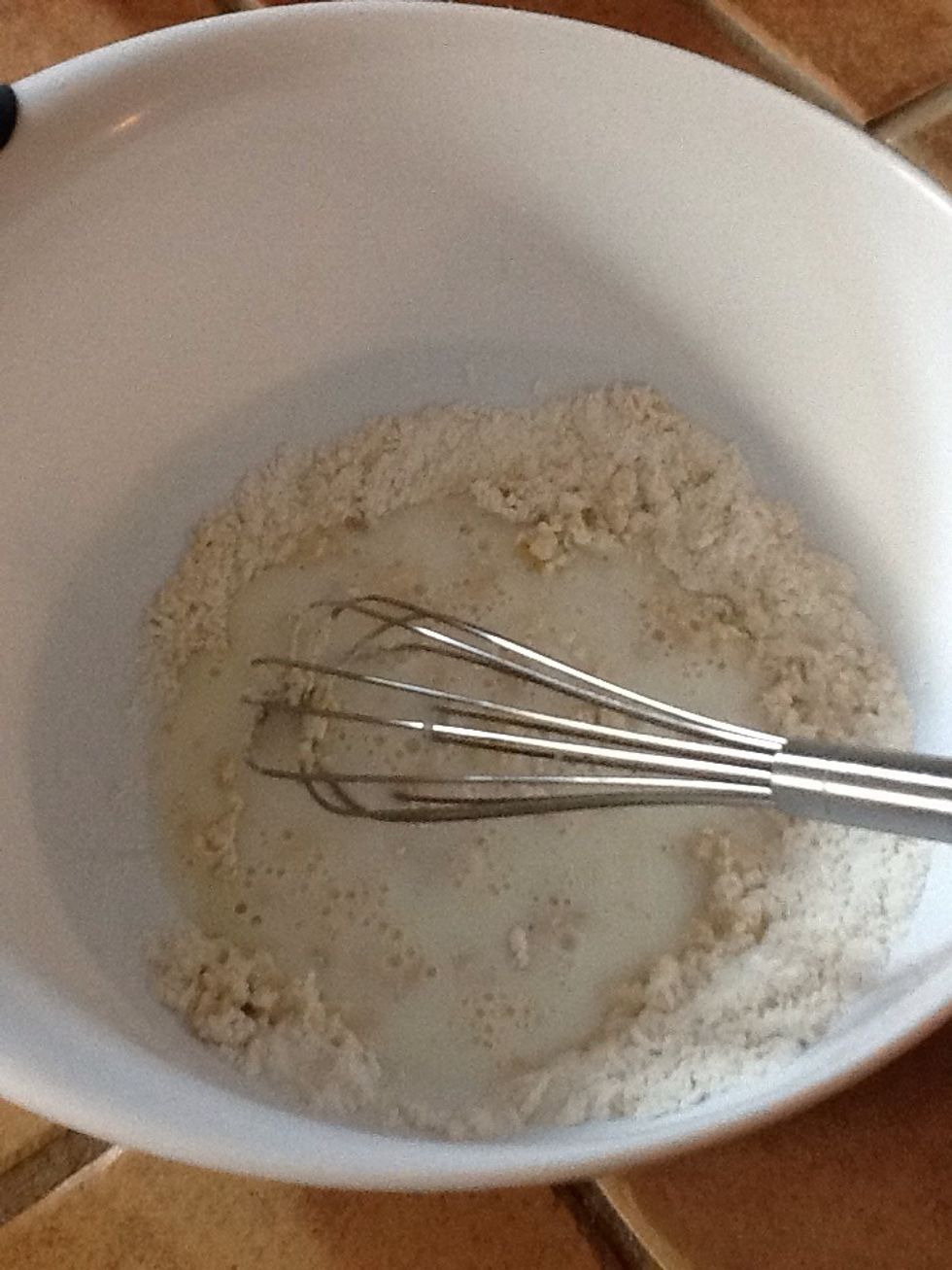 Add the milk and whisk together.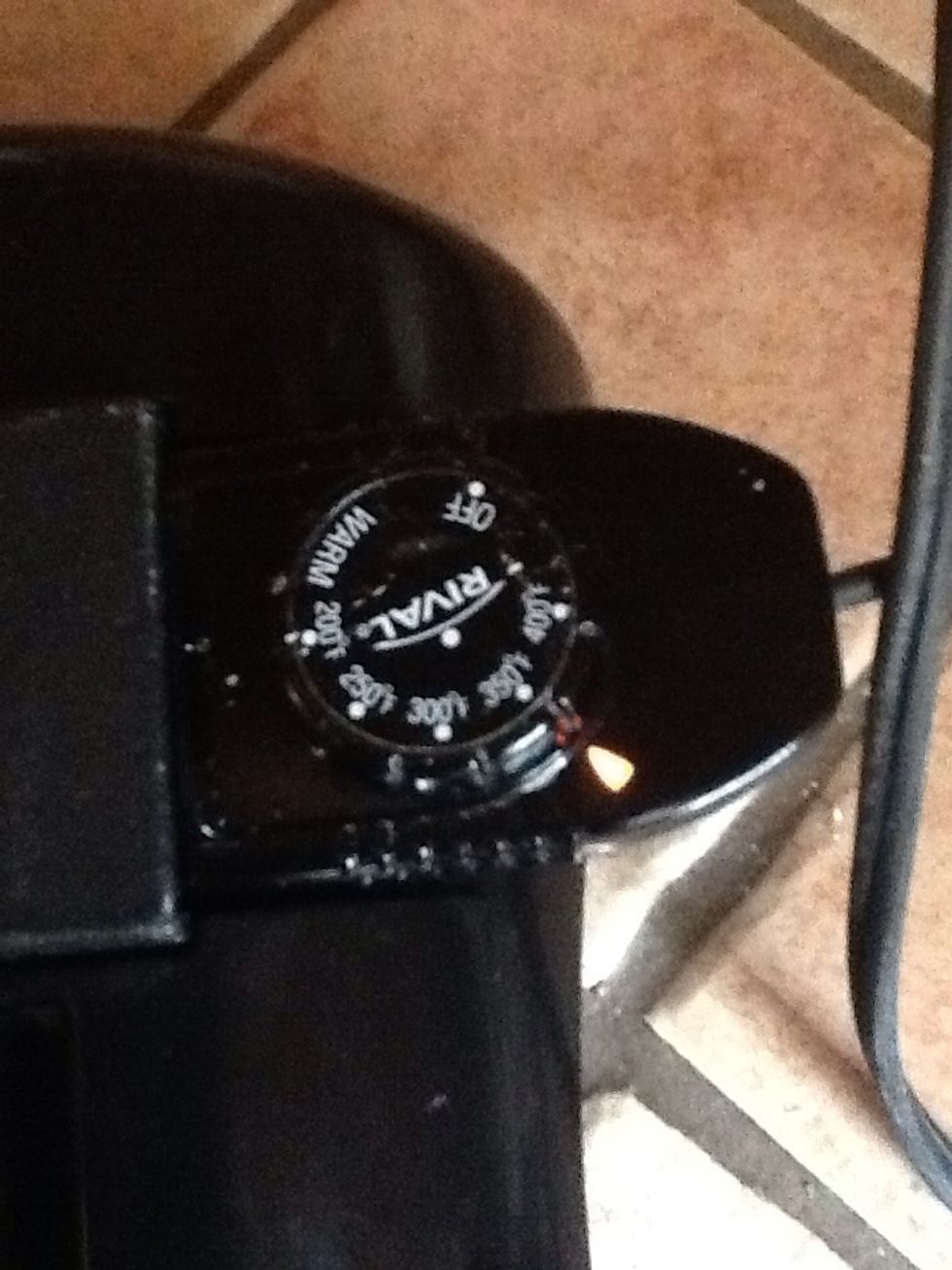 Heat a griddle to 350 degrees farenheit.
Roll some butter on the spot where you want to cook a pancake.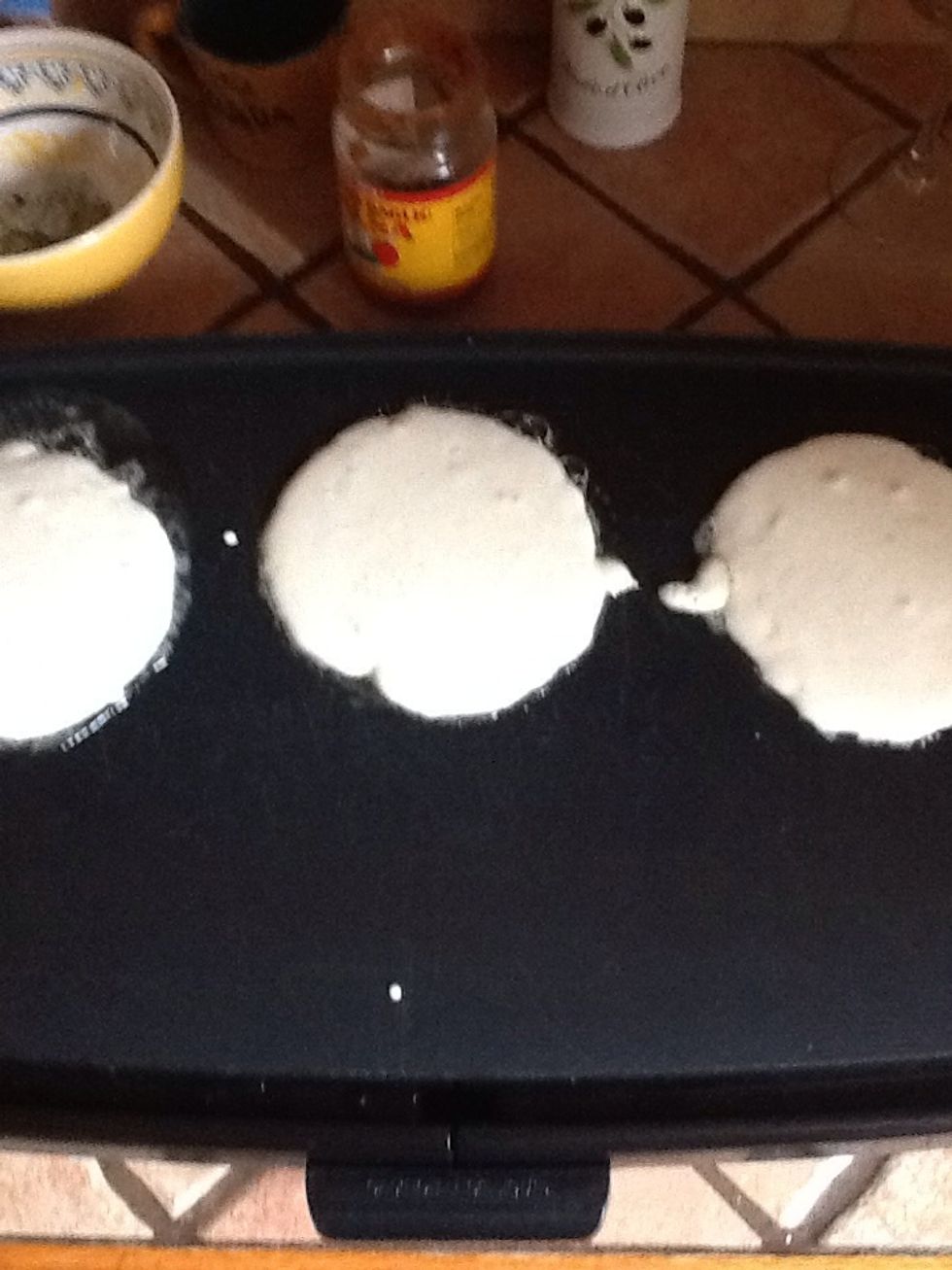 Pour batter onto griddle.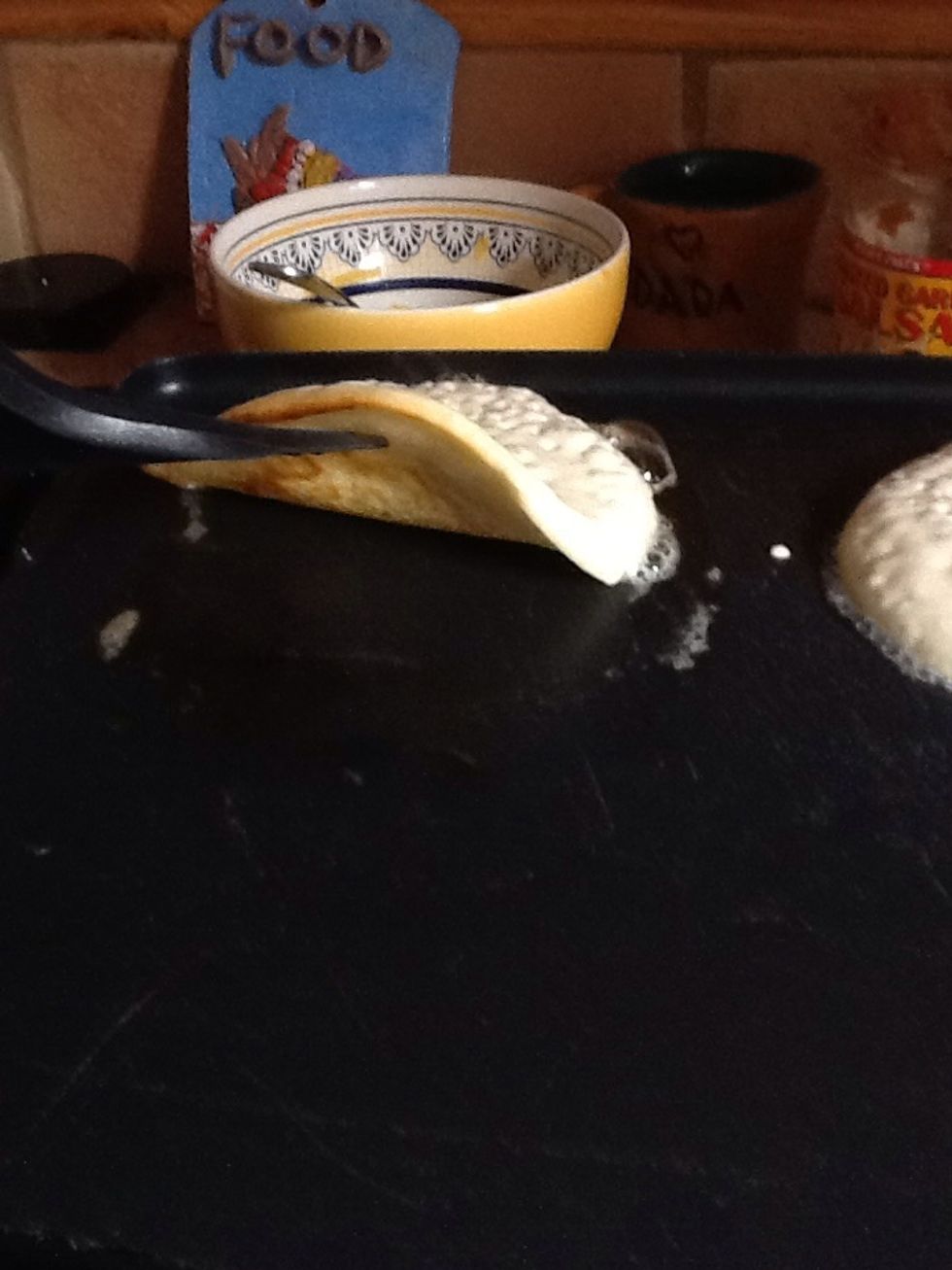 Check to see when to flip. When golden brown, flip.
When both sides are golden brown like this...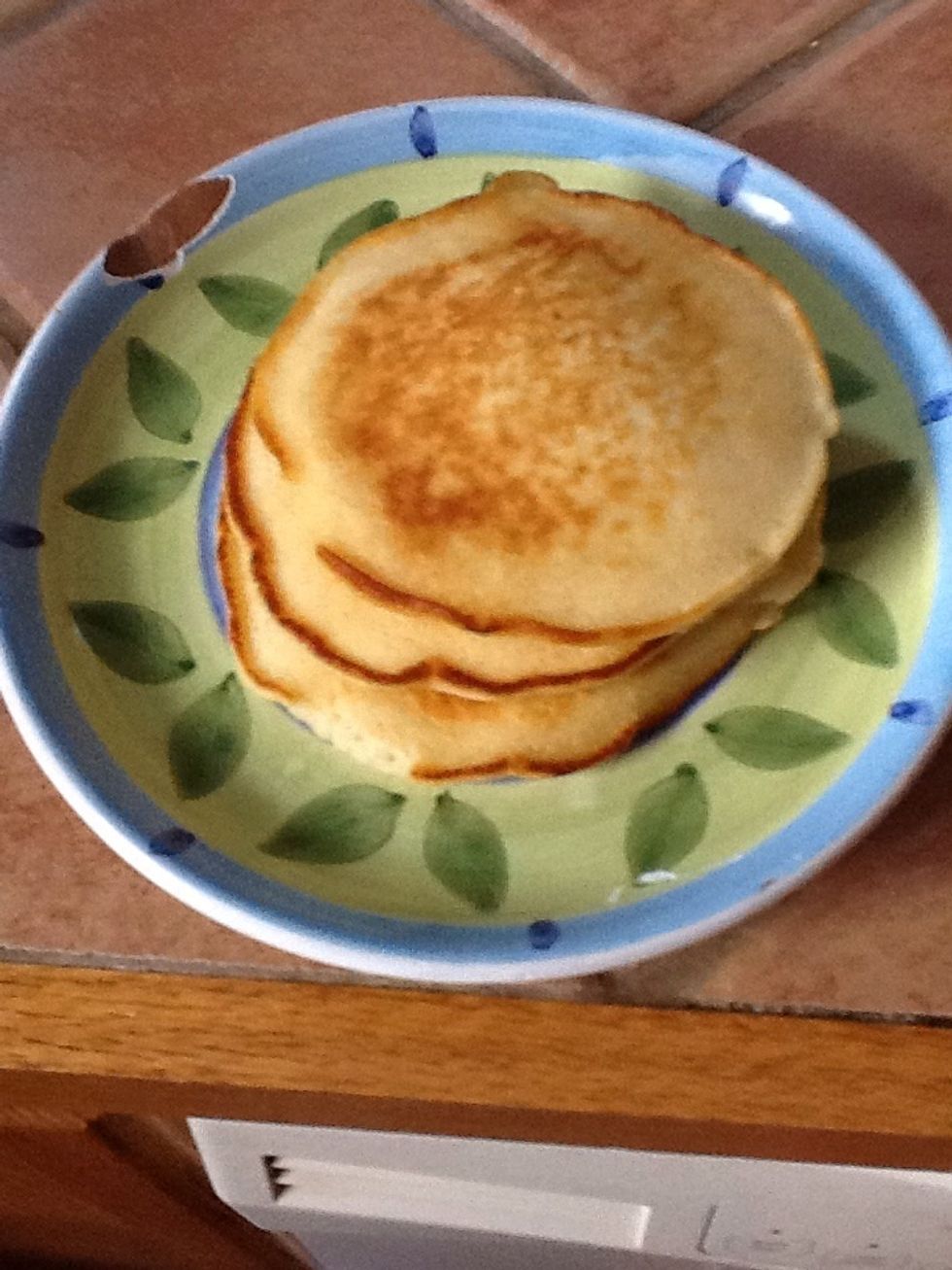 Put them onto a plate and enjoy!
1.0 Egg
1.0c Flour
1.0c Milk
1.0Tbsp Sugar
2.0Tbsp Vegetable Oil
1.0tsp Baking Powder
0.0tsp Salt
0.0tsp Baking Soda