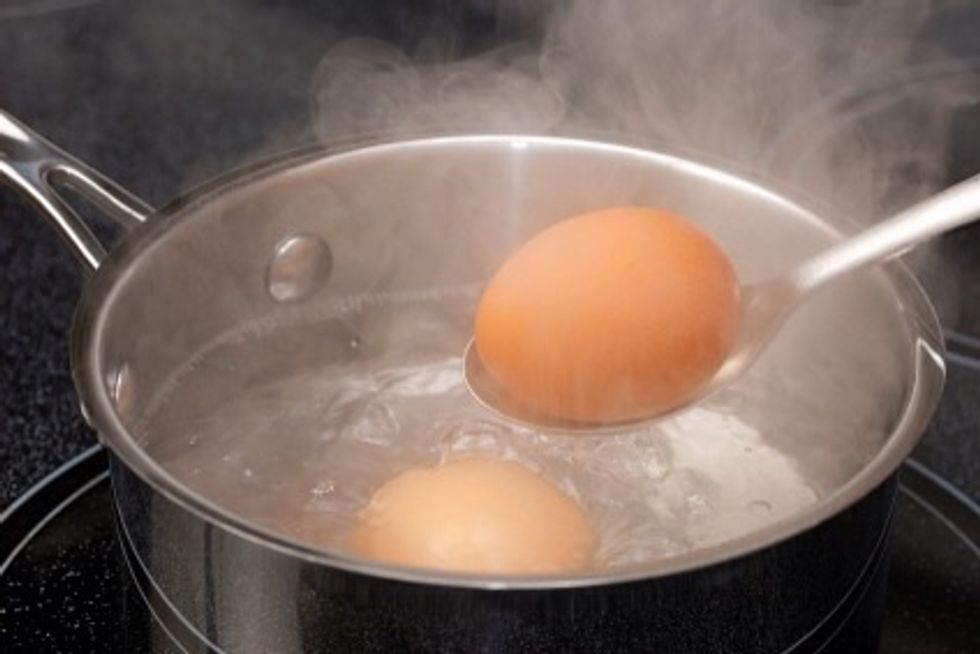 1.Place eggs in a large saucepan. Cover them with cool water by 1 inch. Slowly bring water to a boil over medium heat; when the water has reached a boil, cover and remove from heat. Wait 12 minutes.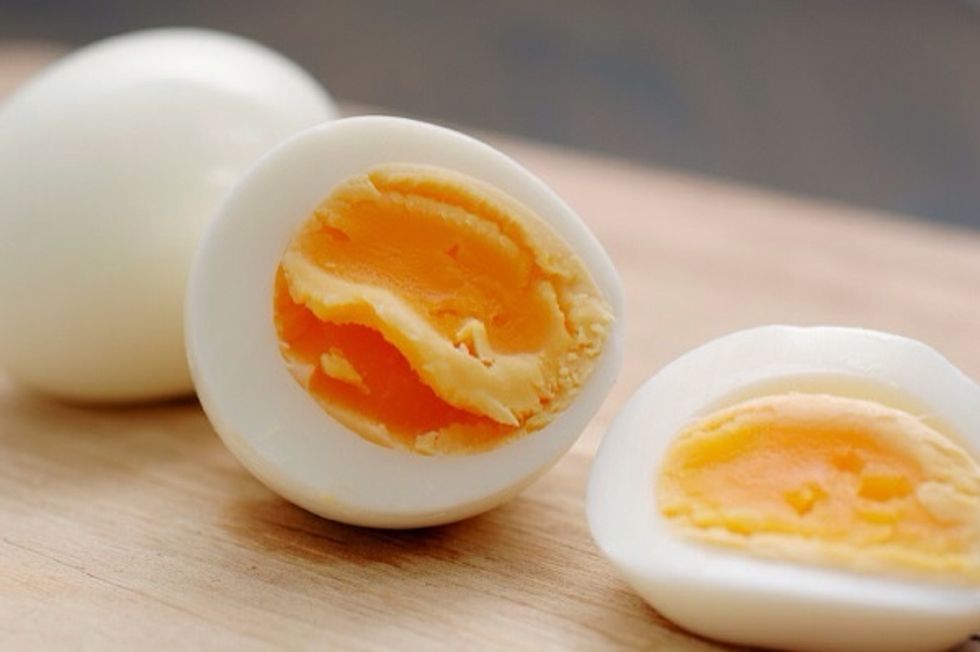 2.Transfer eggs to a colander; place under cool running water to stop the cooking. Eggs can be peeled and served immediately.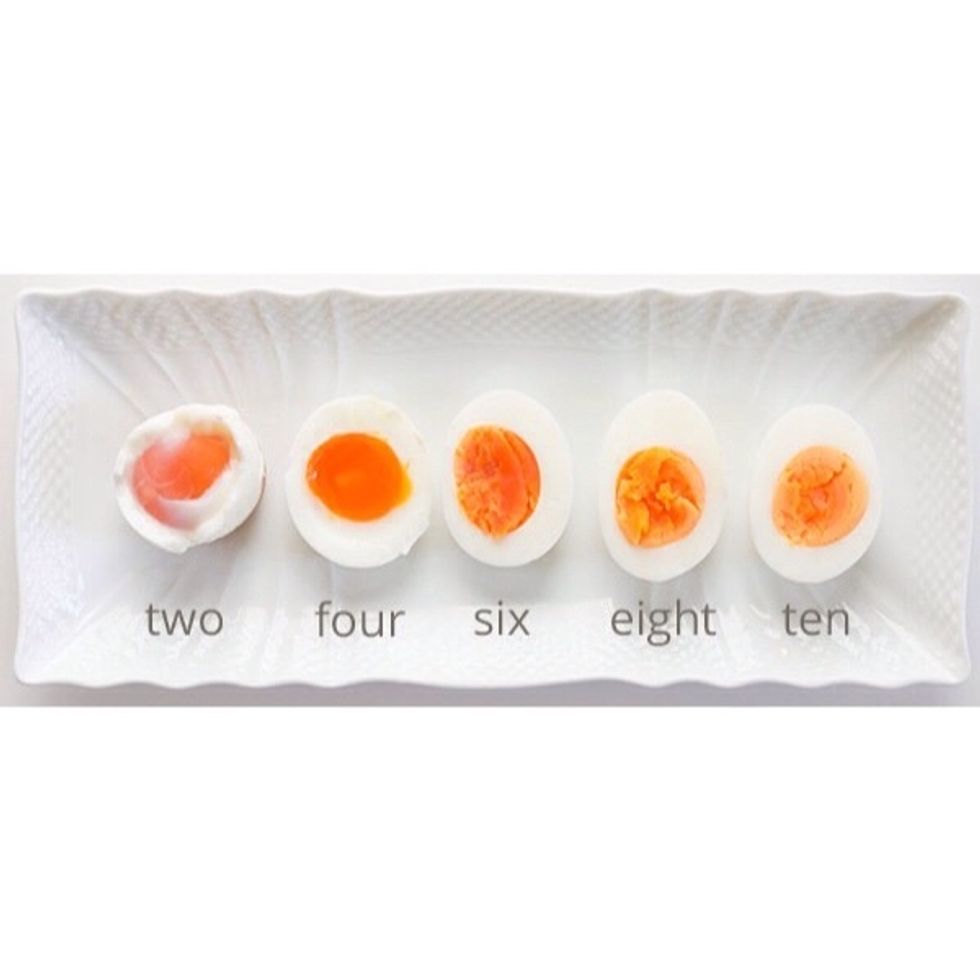 How do you like your eggs?
Large saucepan
Eggs
1.0tsp Salt
Vee Triranaopas
This is my recipes E-Book. I kept all the recipes here because they're easy to find when I want to cook something. Some of the recipes are not mine, some yes :)